No-Peel Apple Cake is VERY easy to make, no need to peel the apples and the aroma while it's baking is absolutely divine. This is a moist cake, delicious served warm from the oven. But I keep leftovers in the fridge and its equally good served cold. As an option, serve with whipped cream or a scoop of vanilla ice cream for some added wow factor. So yummy!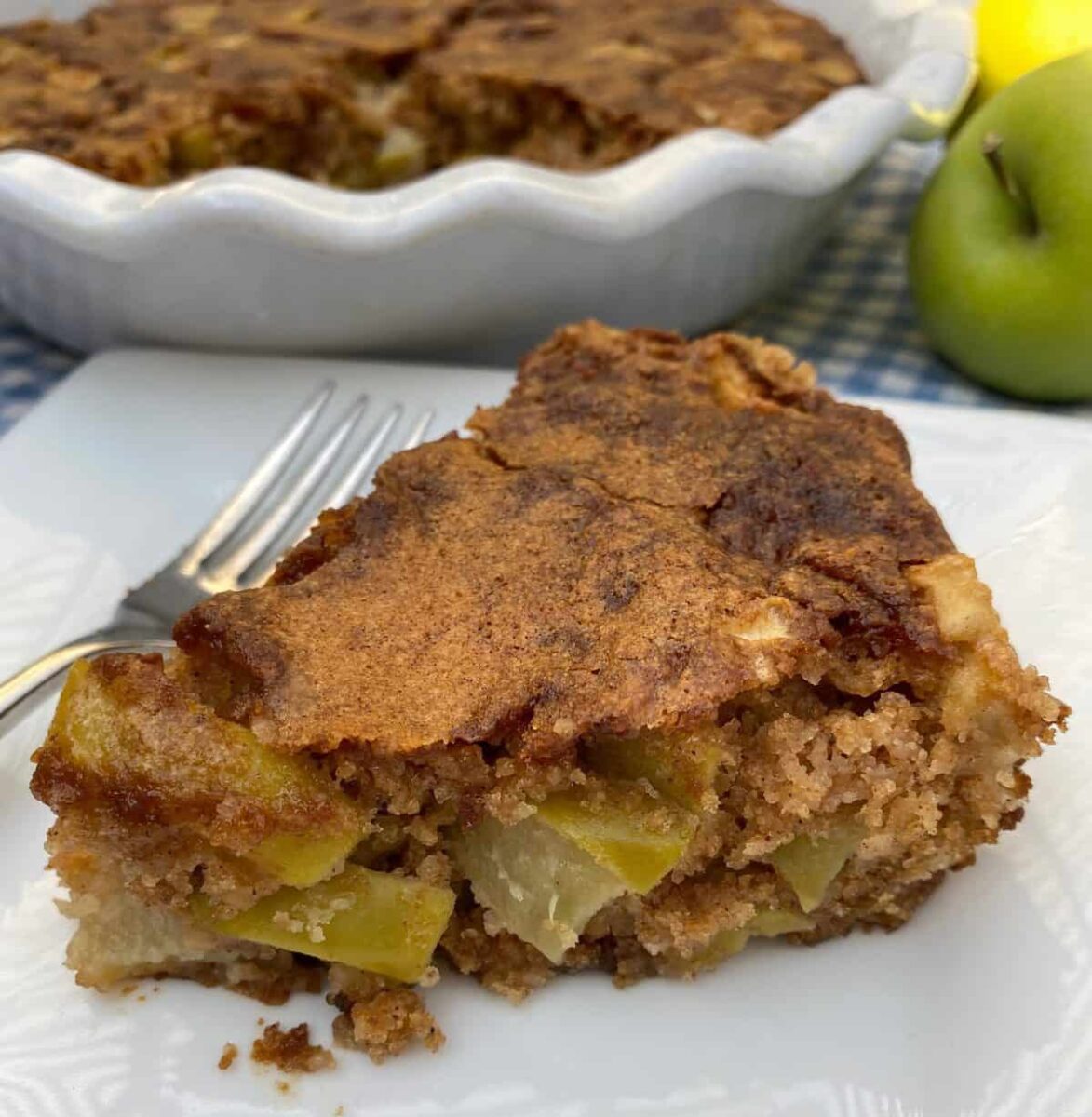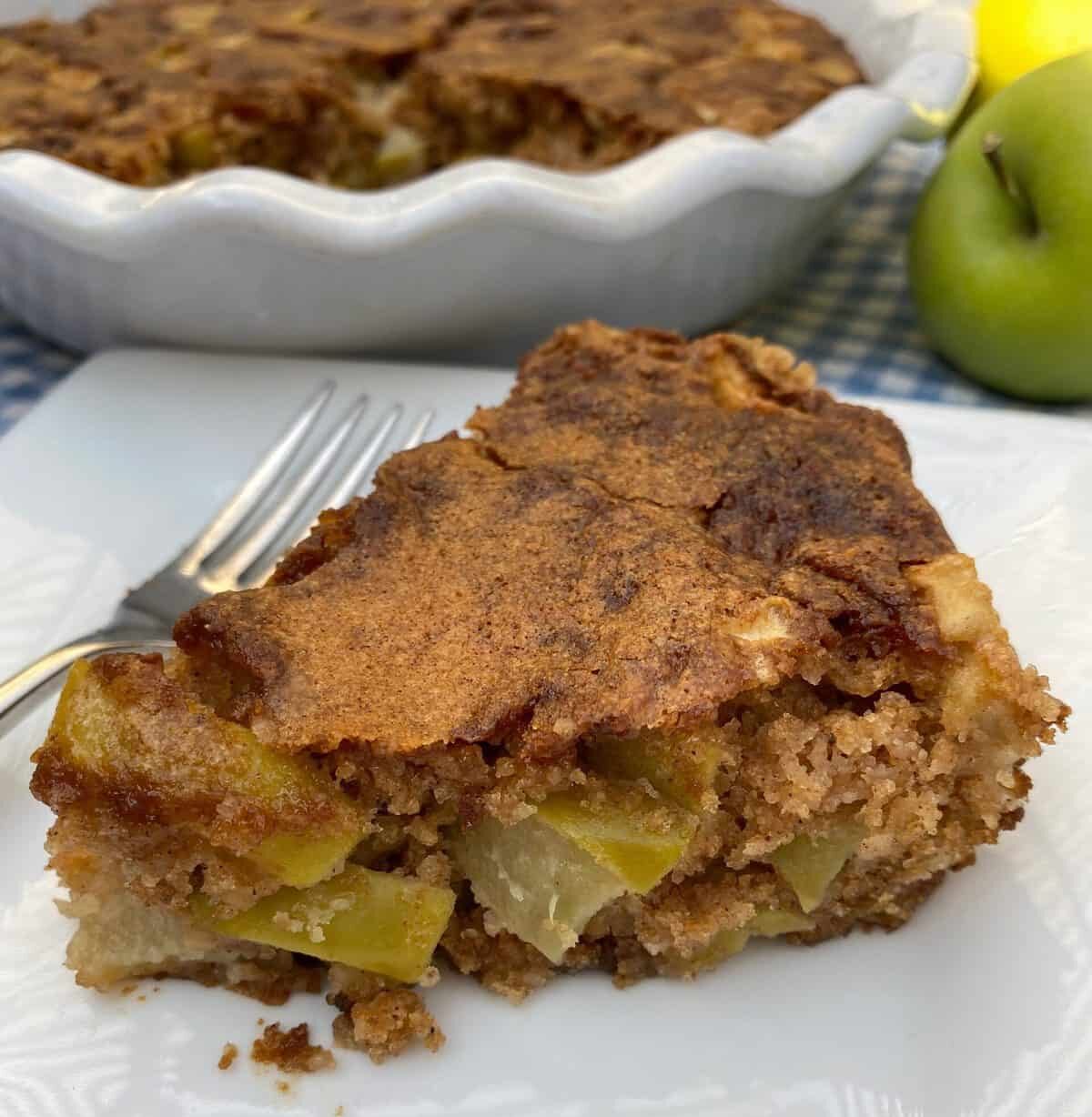 Ingredients to Have on Hand
The ingredients for this cake are basic pantry staples, just buy or pick a few delicious, fresh baking apples and you are set. Otherwise, here's your grocery list:
3 - 4 baking apples
sugar
brown sugar
flour
salt
baking powder
baking soda
vanilla extract
butter
1 egg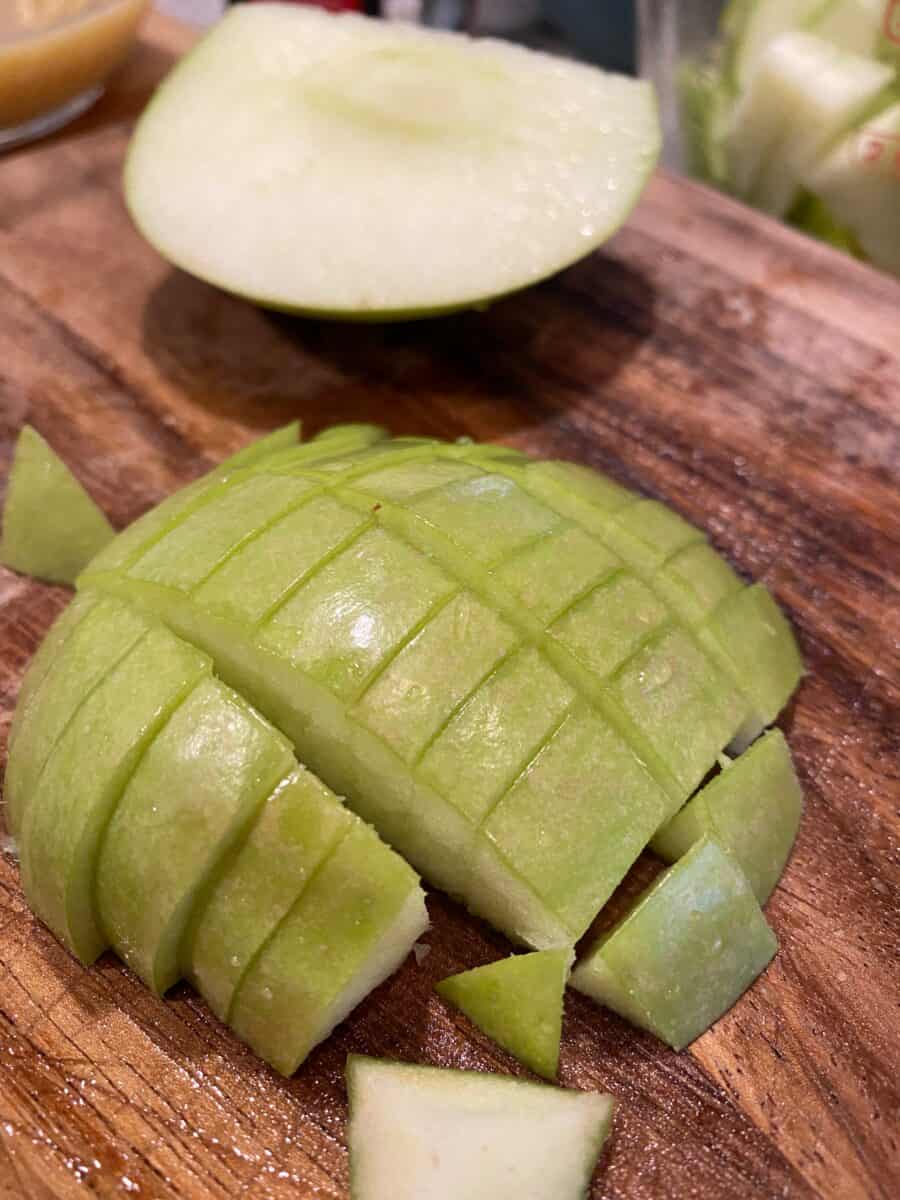 Apples for Baking
I grew up in eastern Washington and believe me, apples are a big, big deal in the Great Northwest. But not every apple variety is created equal. According to the Washington Apple Commission, there are a wide variety of apples that are delicious for baking and some varieties are better in pies. But since this recipe is for a baked cake, here are the types of apples I use and recommend:
Golden Delicious
Granny Smith
Honeycrisp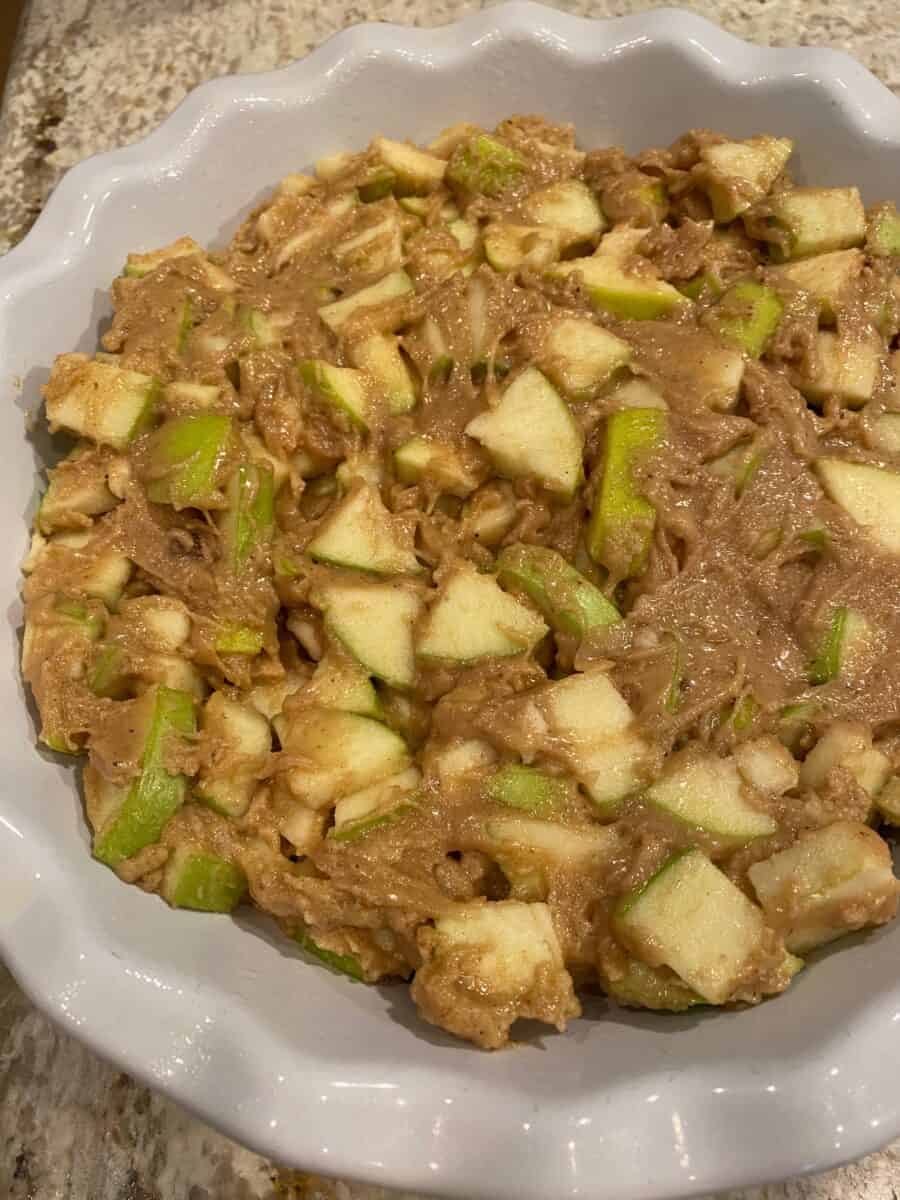 Baking Dish Options
No-Peel Apple Cake bakes beautifully in any shape baking dish as long as it's large enough to hold about 5 cups of the apple cake batter and it's small enough for the batter to spread to about 2 inches in height across the dish. I prefer to use a 9" pie dish with fluted edges since it's the perfect size and it creates a beautiful presentation at serving time.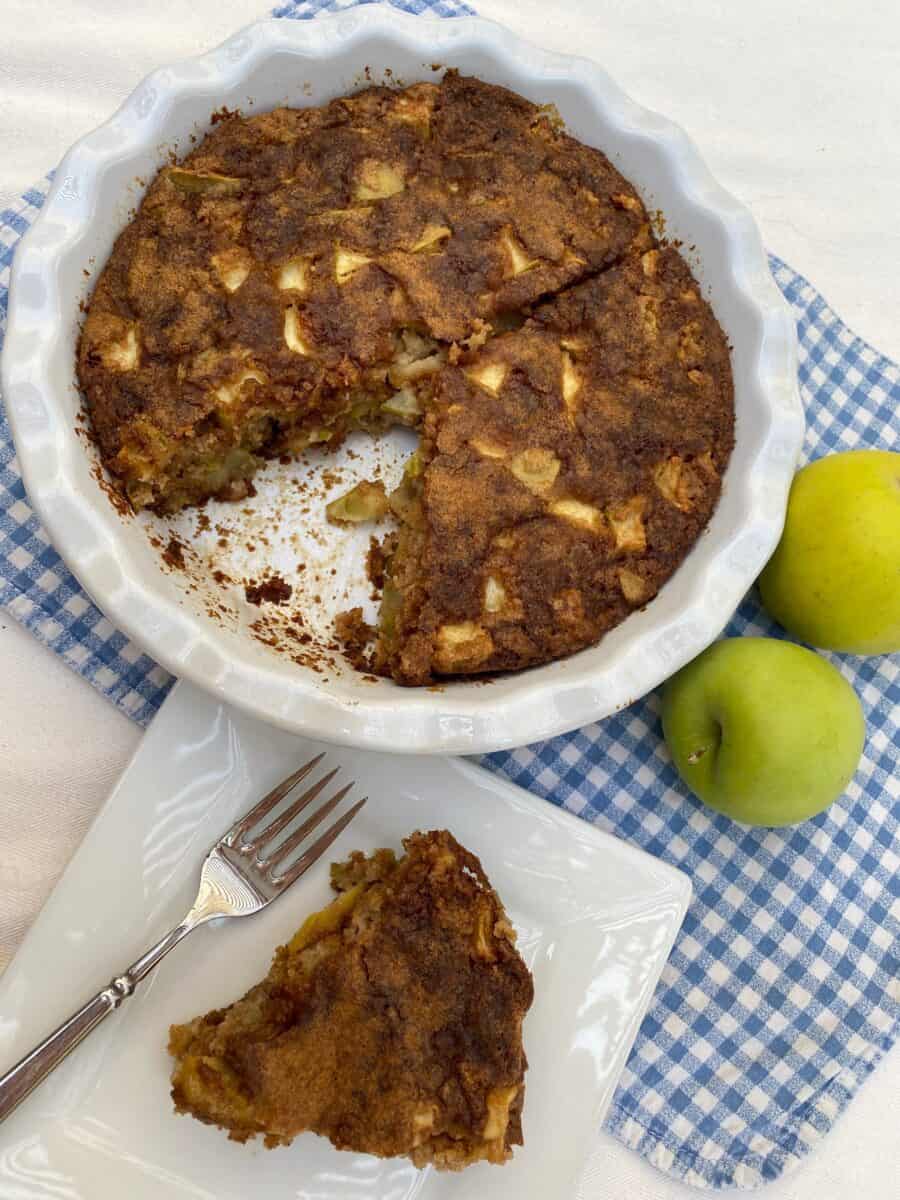 What I Love Most About This Recipe
It's so easy. But it's also a delicious way to enjoy a dessert that's made from scratch using fresh apples. The cake is incredibly moist and the sugars combine with the butter to create a top "crust" of sorts that is just slightly crunchy when it's hot out of the oven. This is my go-to apple dessert, especially when I'm short on time.
Harvest Meal Idea
This dessert recipe is wonderful any time of year, but especially during summer and fall when the apple harvest is underway. Speaking of harvest, here are other recipes that are perfect for using up all the goodies from a robust garden or after a big shopping trip to the Farmer's Market. Got extra cucumbers? Try refrigerator pickles. How about all those extra fresh tomatoes? I highly recommend Tomato Basil Soup, it's delicious! Enjoy.