Bright, juicy blueberries are a vibrant surprise right through the middle of this scratch-made cake. It's those sweet berries that set this apart from any other dessert you'll serve and truly deserving of the title, The Best Blueberry Cake (ever!). If you love blueberries from morning til night, be sure to try Blueberry Baked Oatmeal too!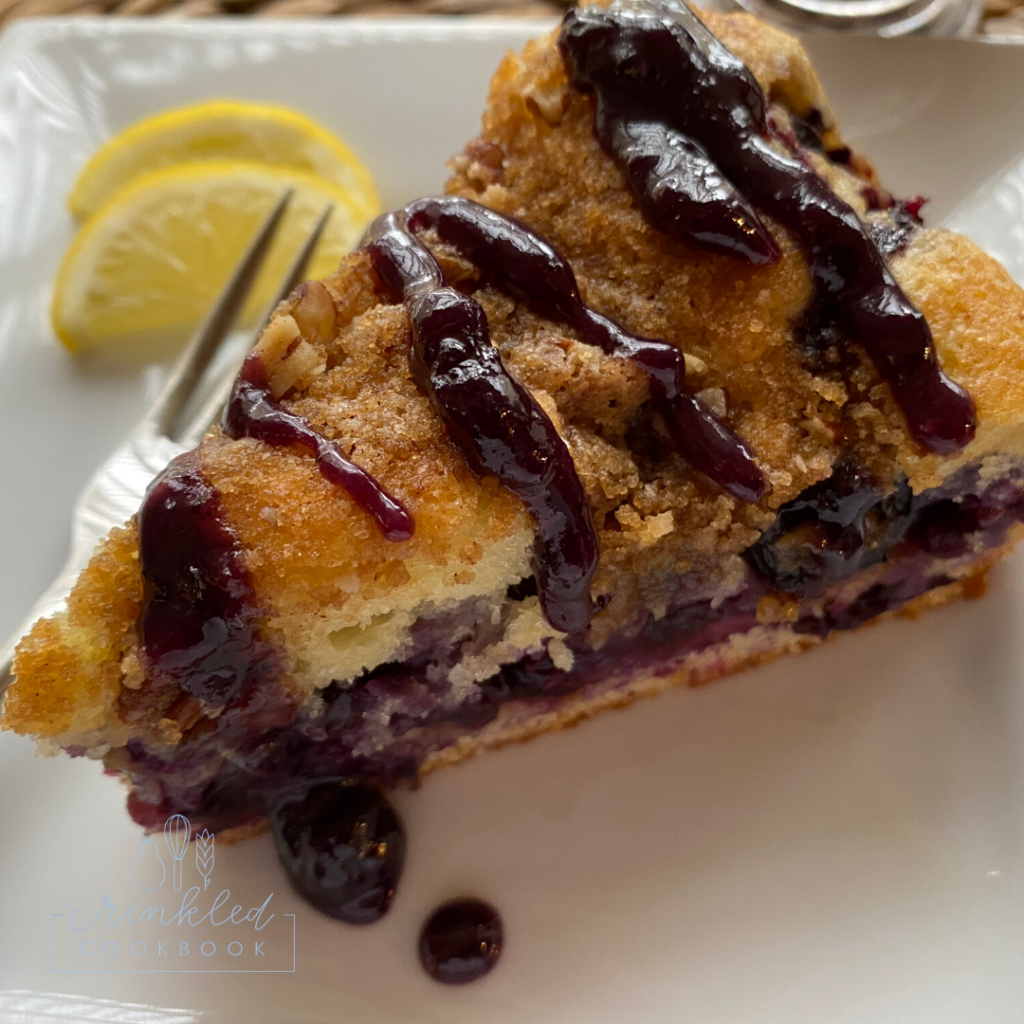 Ingredients to have on hand
fresh blueberries
lemons
almond extract
blueberry jam
pecans
sweetened condensed milk
This cake is such a wonderful treat. Like your favorite blueberry muffins, it's especially delicious served warm from the oven. But it's also perfectly yummy after it's cooled. The warm sauce on top also goes well with ice cream on the side.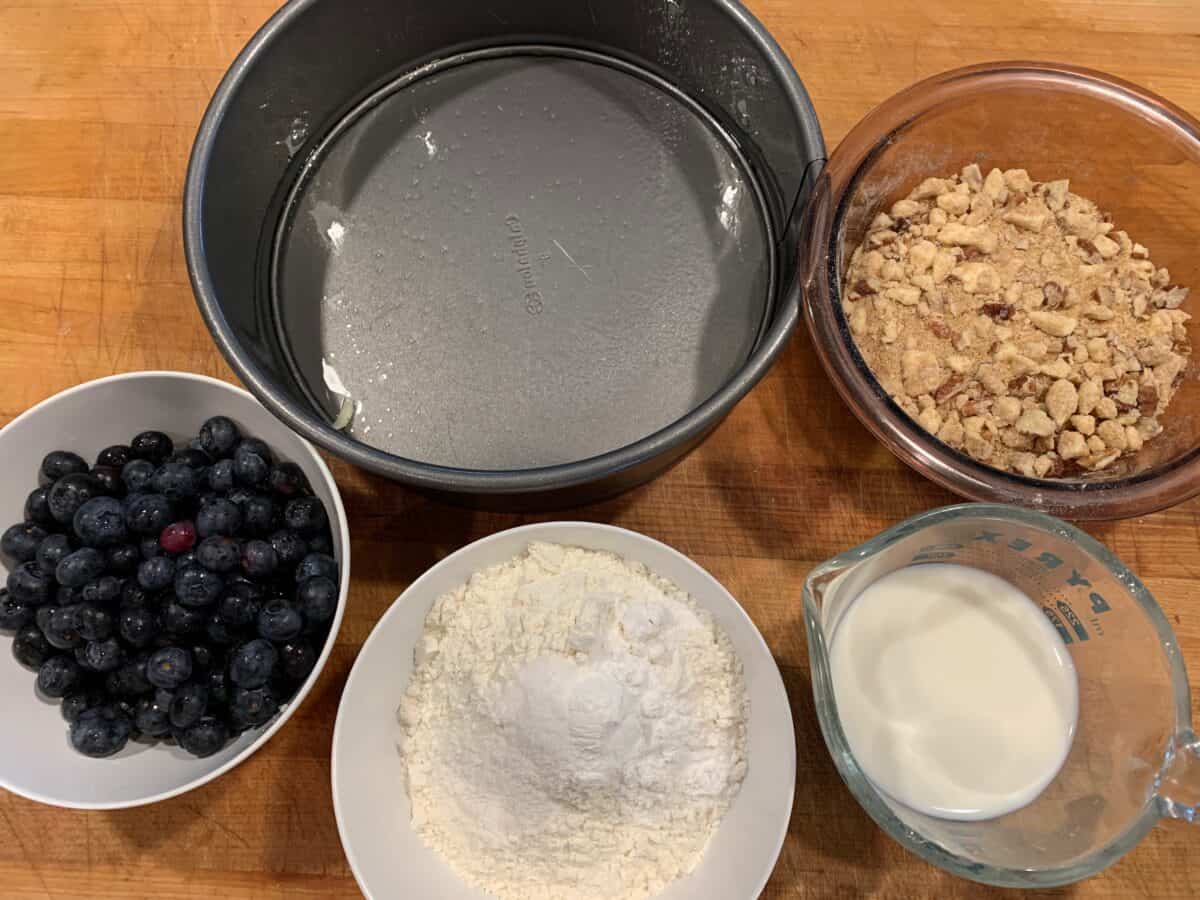 Can walnuts be substituted for the pecans?
For sure, you can substitute walnuts for the same amount of pecans. I have made this cake using walnuts, but the pecans have a sweeter taste and slightly softer texture, which is why they are my personal favorite for this blueberry cake.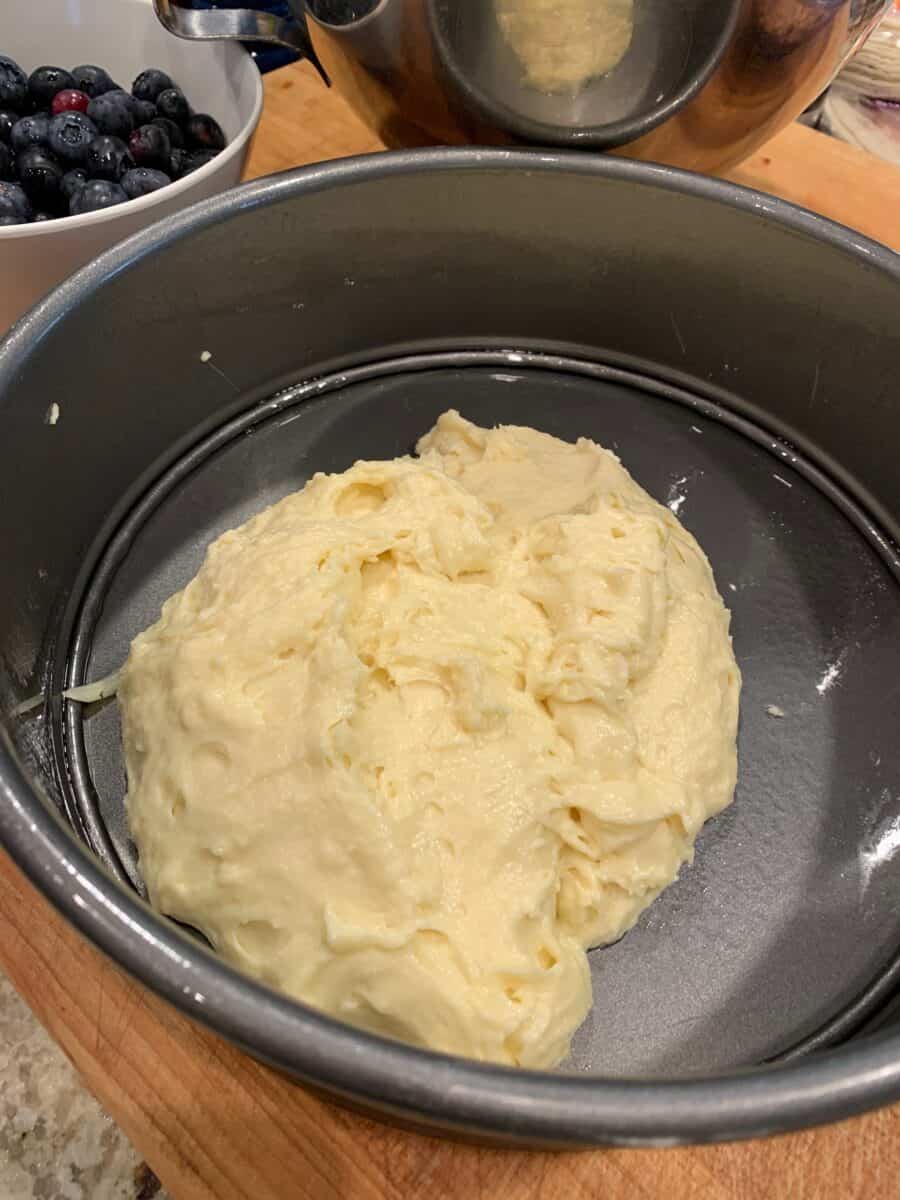 Use One Whole Lemon
Be sure to have a fresh lemon on hand when you make this blueberry cake. You'll use all of the juice and the zest from one whole lemon rind when you make the topping.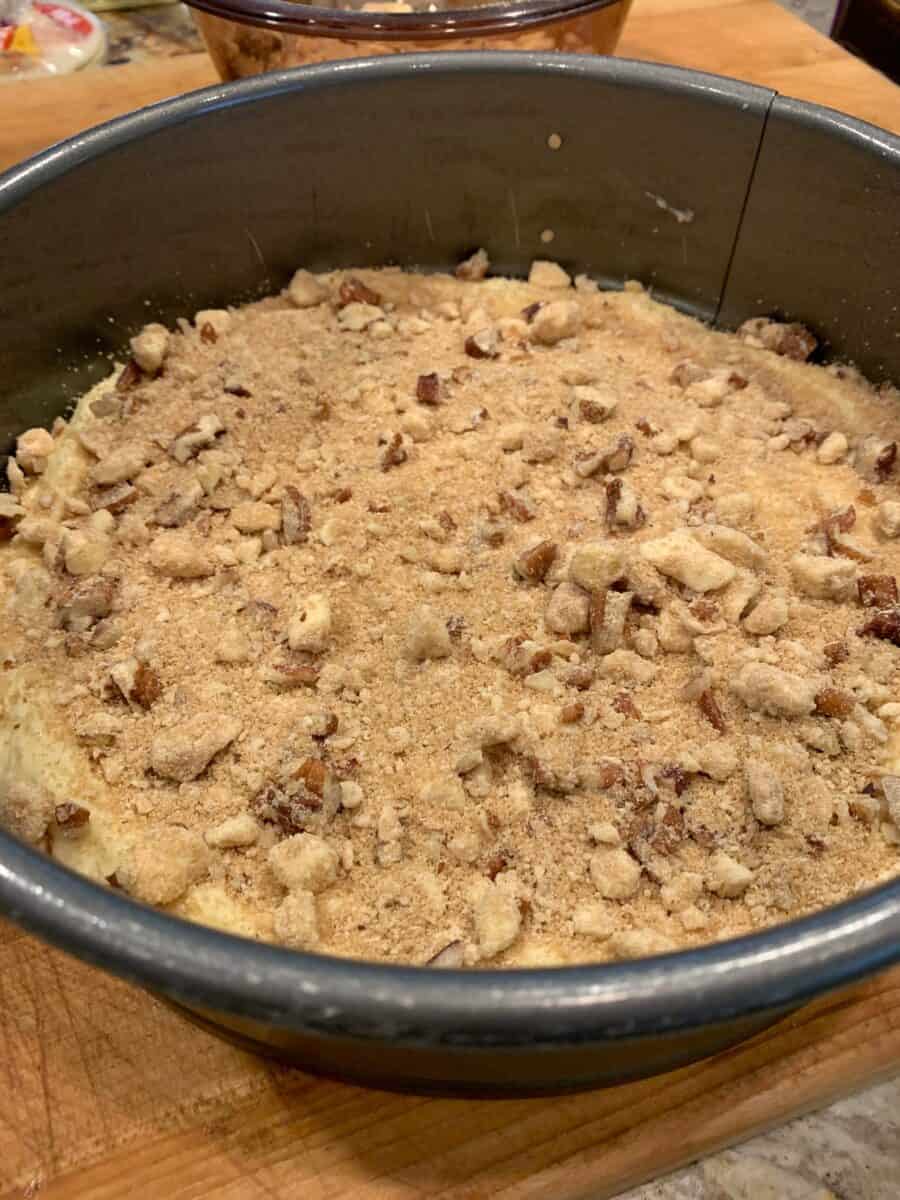 Fresh or Frozen Blueberries?
I like to use fresh blueberries in this recipe. But frozen berries are certainly an option. I like how the King Arther Baking Company explains the difference between the two. If you opt for frozen berries, allow them to thaw for about a half hour, then rinse and pat the berries dry with paper towels. That will help keep the color of the blueberries from spreading throughout your cake batter.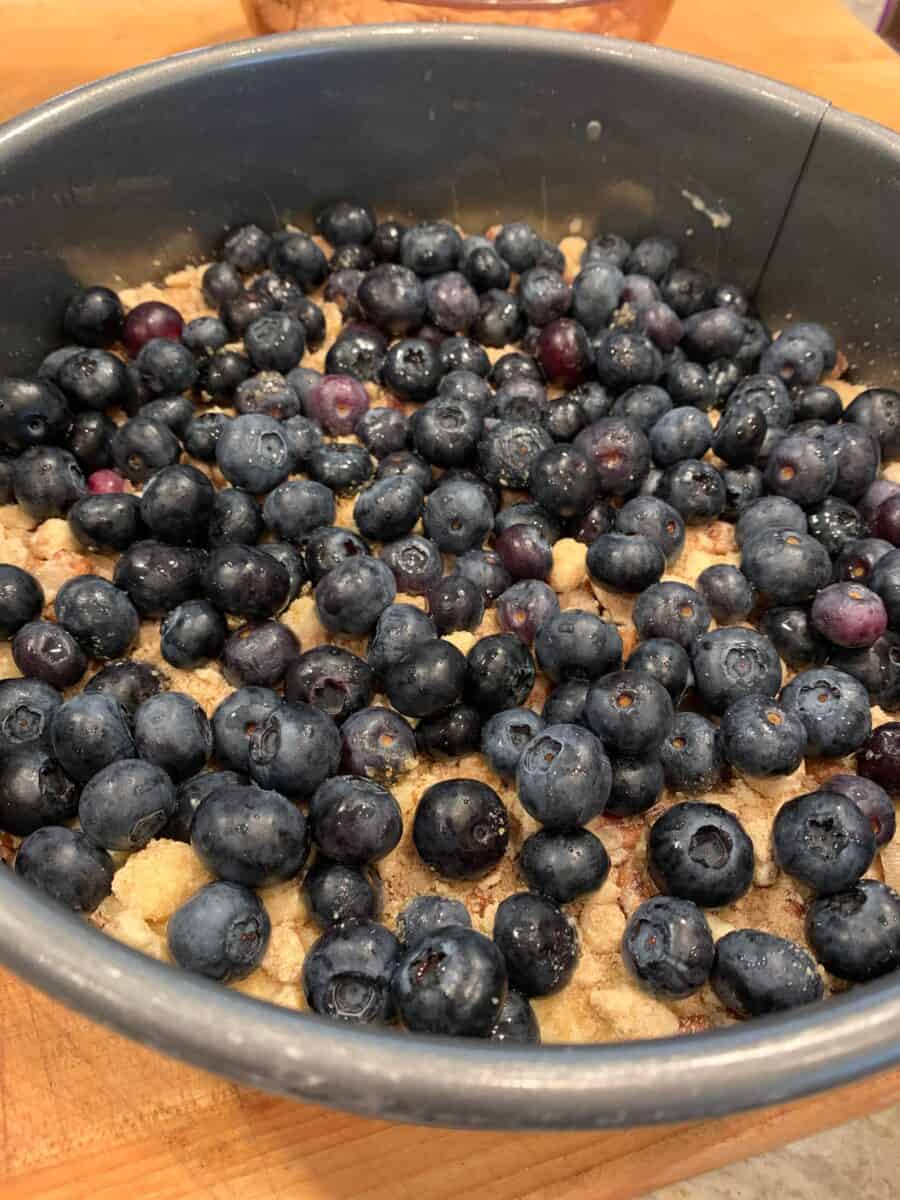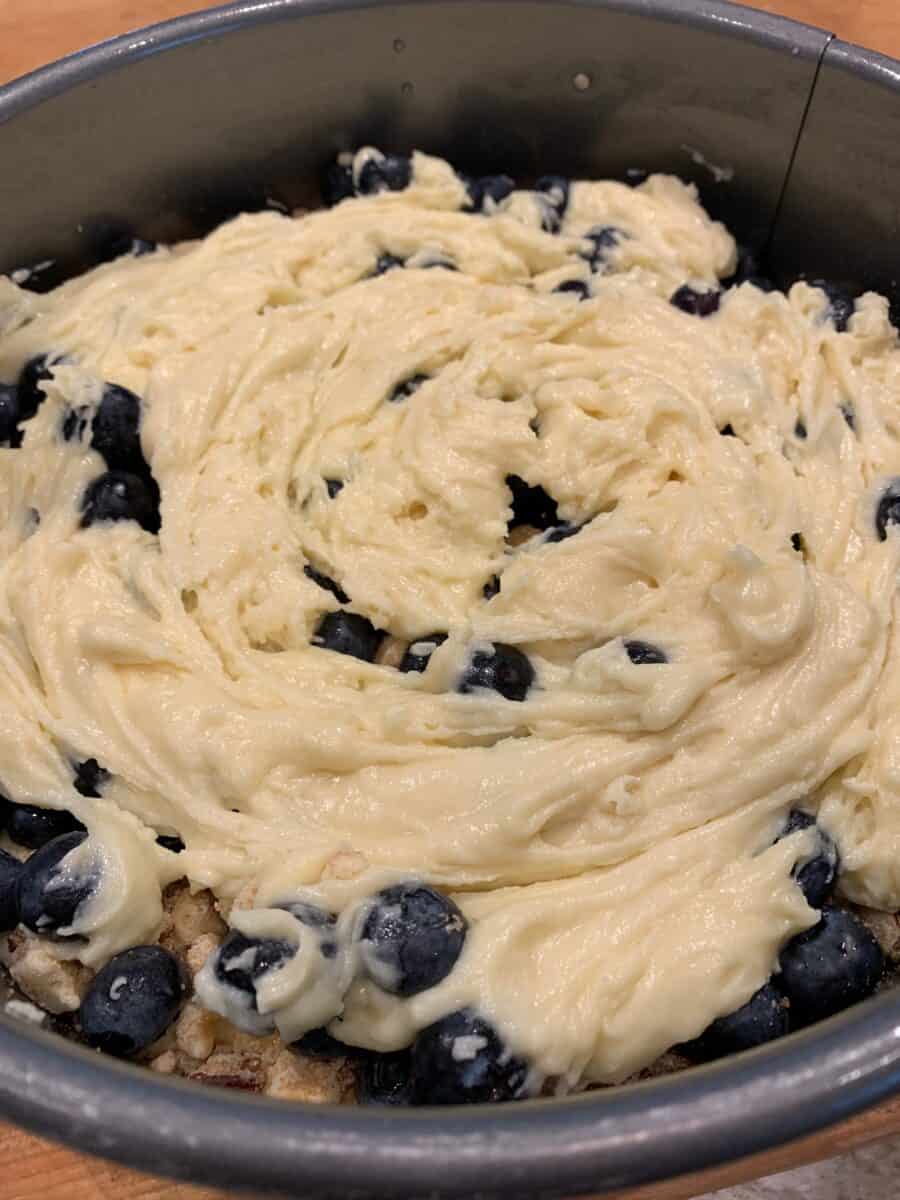 Special Topping for Blueberry Cake
The cake bakes in just under an hour, allowing plenty of time to cook the blueberry topping. Blueberry jam combines with sweetened condensed milk, lemon and a touch of salt. It's delicious!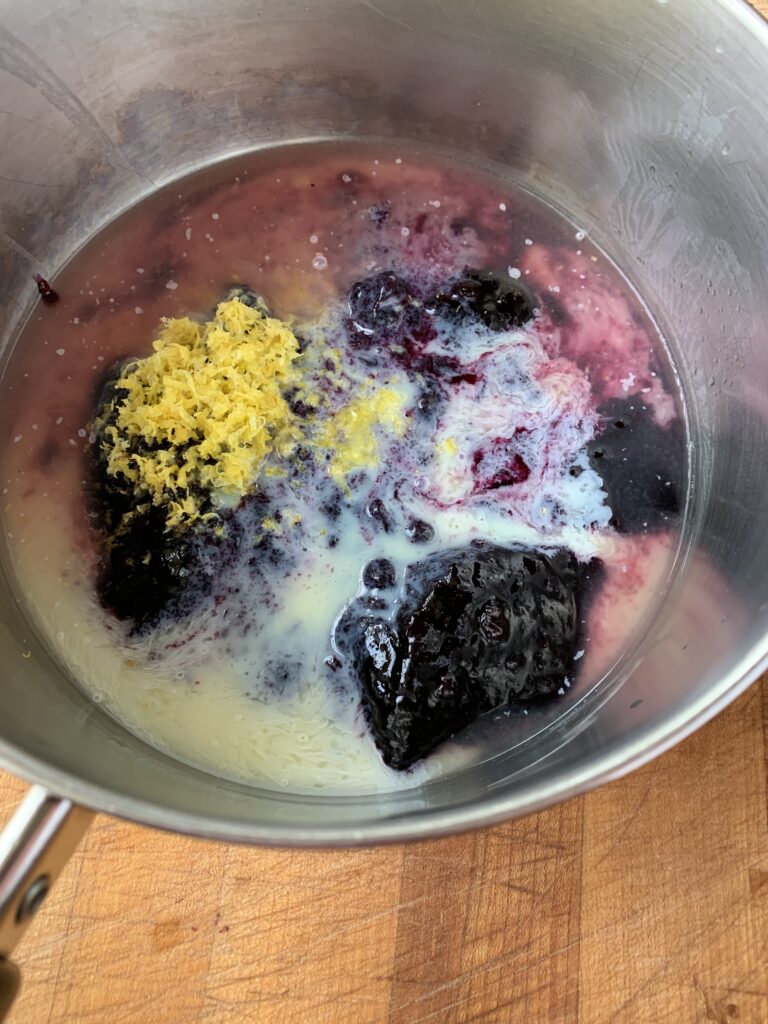 Serve the Topping Warm
Bring the special topping ingredients to a boil and whisk until about the half the moisture evaporates and the sauce has thickened. Serve the topping warm. I like to spoon about a tablespoon of topping over each serving of blueberry cake. (A scoop of ice cream on the side creates additional wow factor for each serving!)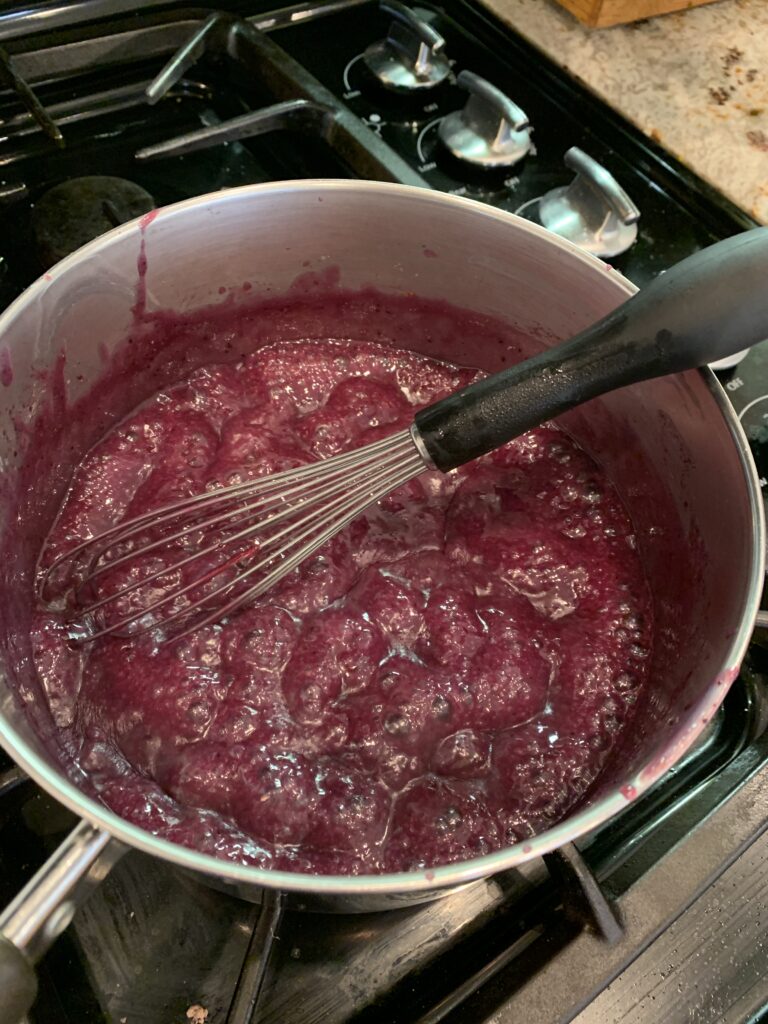 Serve for Brunch or Dessert
This cake reminds me of the most perfect blueberry muffin! But the blueberry topping and it's fresh lemon juice (and zest!) is what transforms this into a very special family favorite for dessert or for brunch.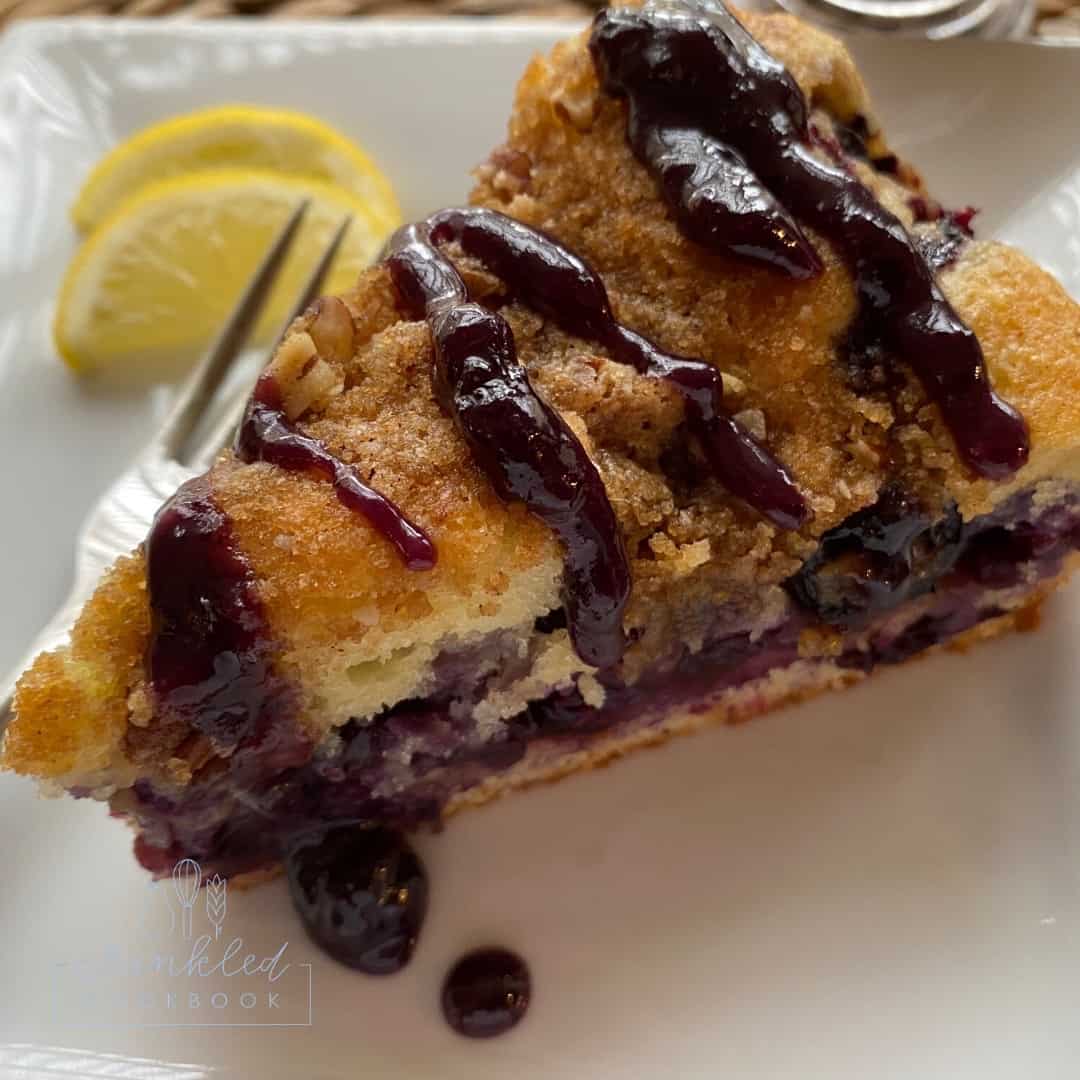 Other Dessert or Brunch Ideas
Here are a few other recipes that are the perfect way to wrap up a great meal or serve alongside your savory brunch entrees.
Be sure to give a star rating to the recipes you make from the Crinkled Cookbook. I always love hearing from you. Sharing is great too! Use the buttons after the recipe to text it with just one click or send it to family and friends on Pinterest and Facebook. Enjoy.
Recipe