Blue Cheese Vinaigrette is brimming with olive oil, blue cheese, two types of vinegar and a unique blend of spices. It's inspired by a delicious salad dressing served at a restaurant called Buddy's. This vinaigrette is tangy and cheesy. Toss it with crisp lettuce greens for a memorable salad.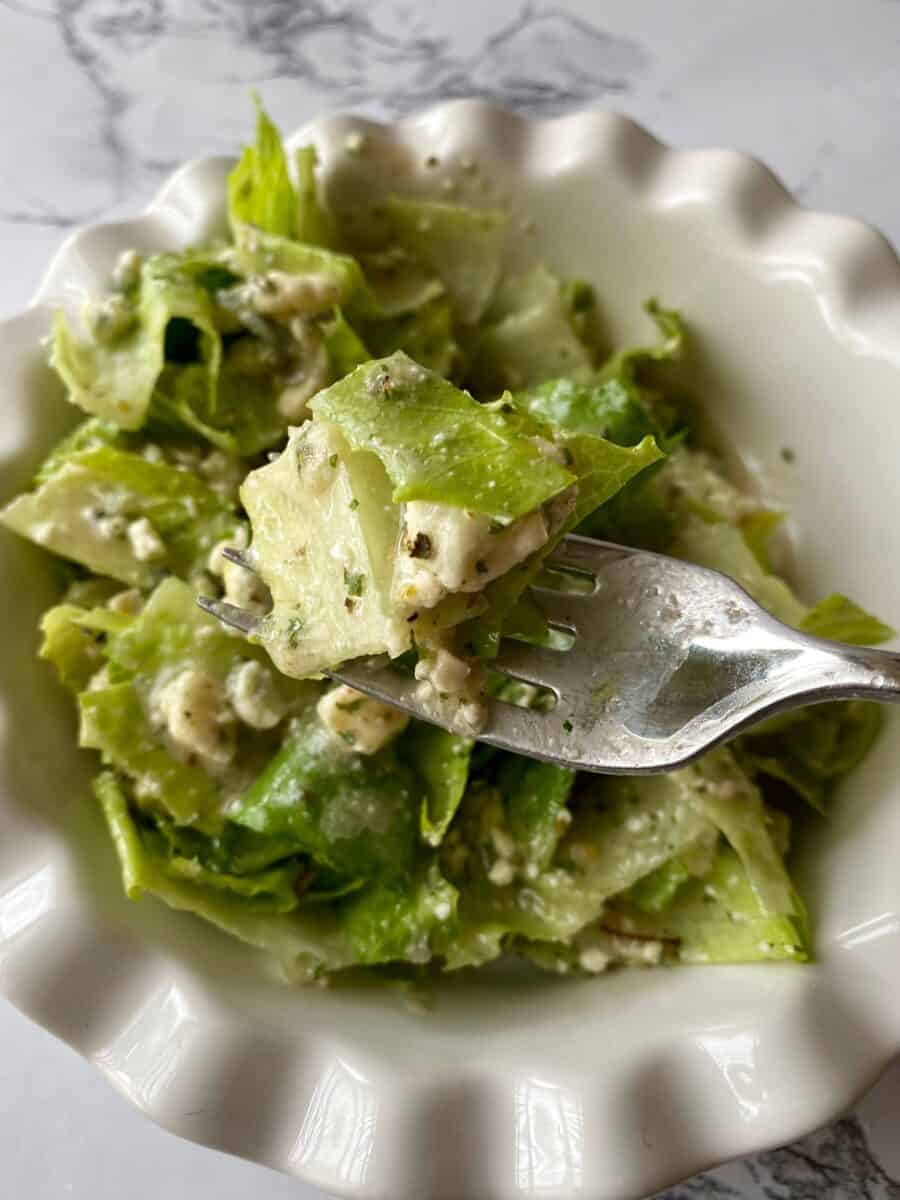 Buddy's Copycat
The recipe is inspired by the best blue cheese and olive oil-based salad dressing I've ever had. Scroll down for the story.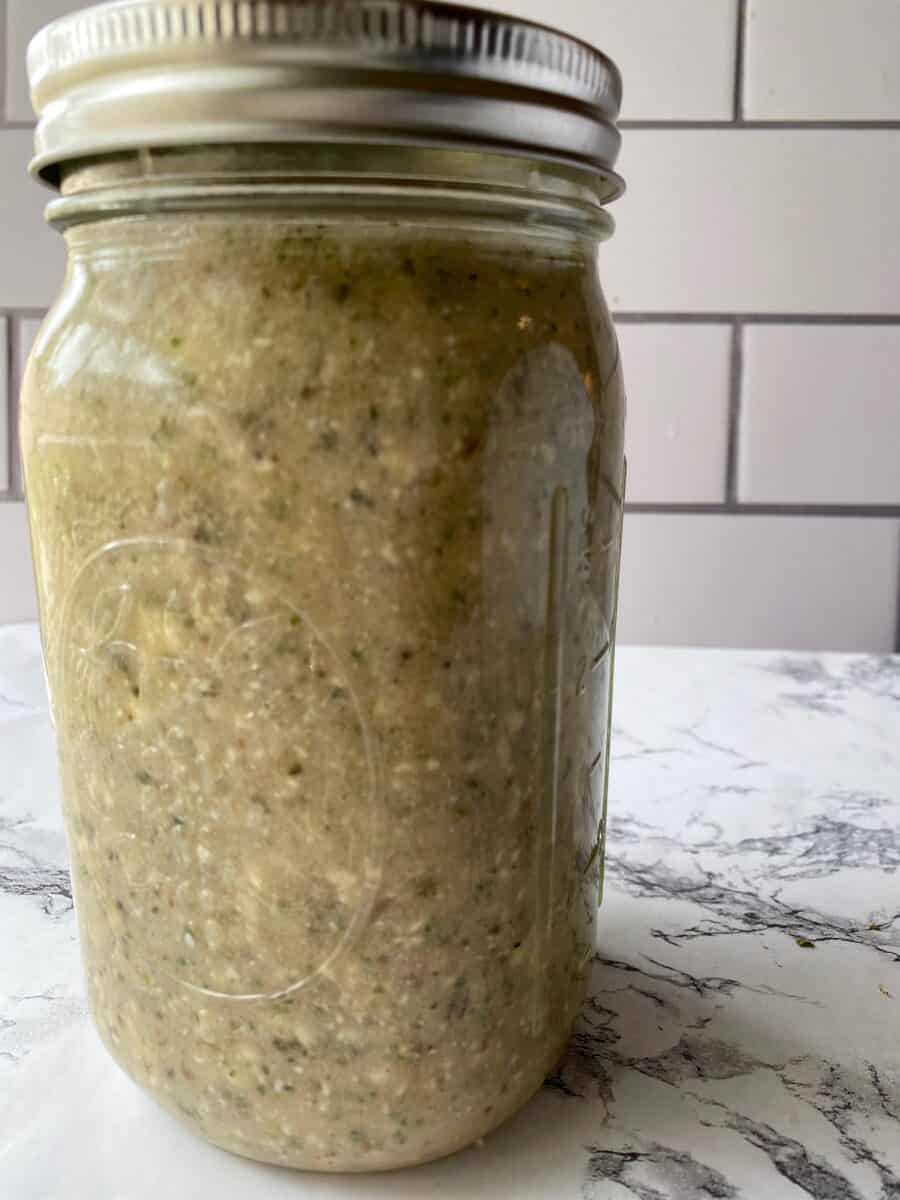 Ingredients to have on hand
Finding just the right balance of seasonings and spices is what took the longest time for me to "perfect" this blue cheese vinaigrette dressing.
oregano
garlic powder
blue cheese - I recommend the Danish Blue variety
garlic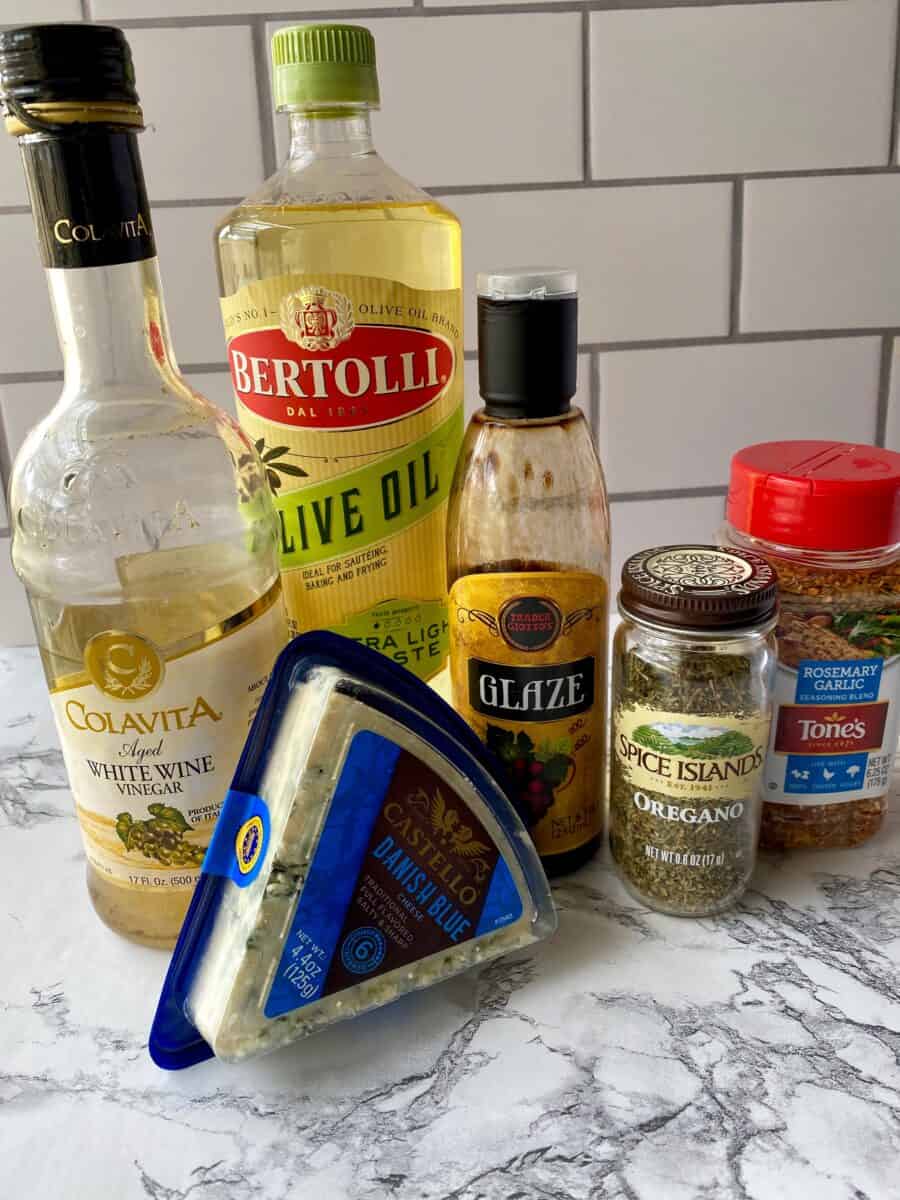 Salad Dressing Spices
This recipe includes a generous amount of dried oregano and fresh garlic, and the essence of rosemary from Tone's Rosemary Garlic Seasoning Blend. The combo of herbs and spice is a great companion to the distinctive, creamy blue cheese.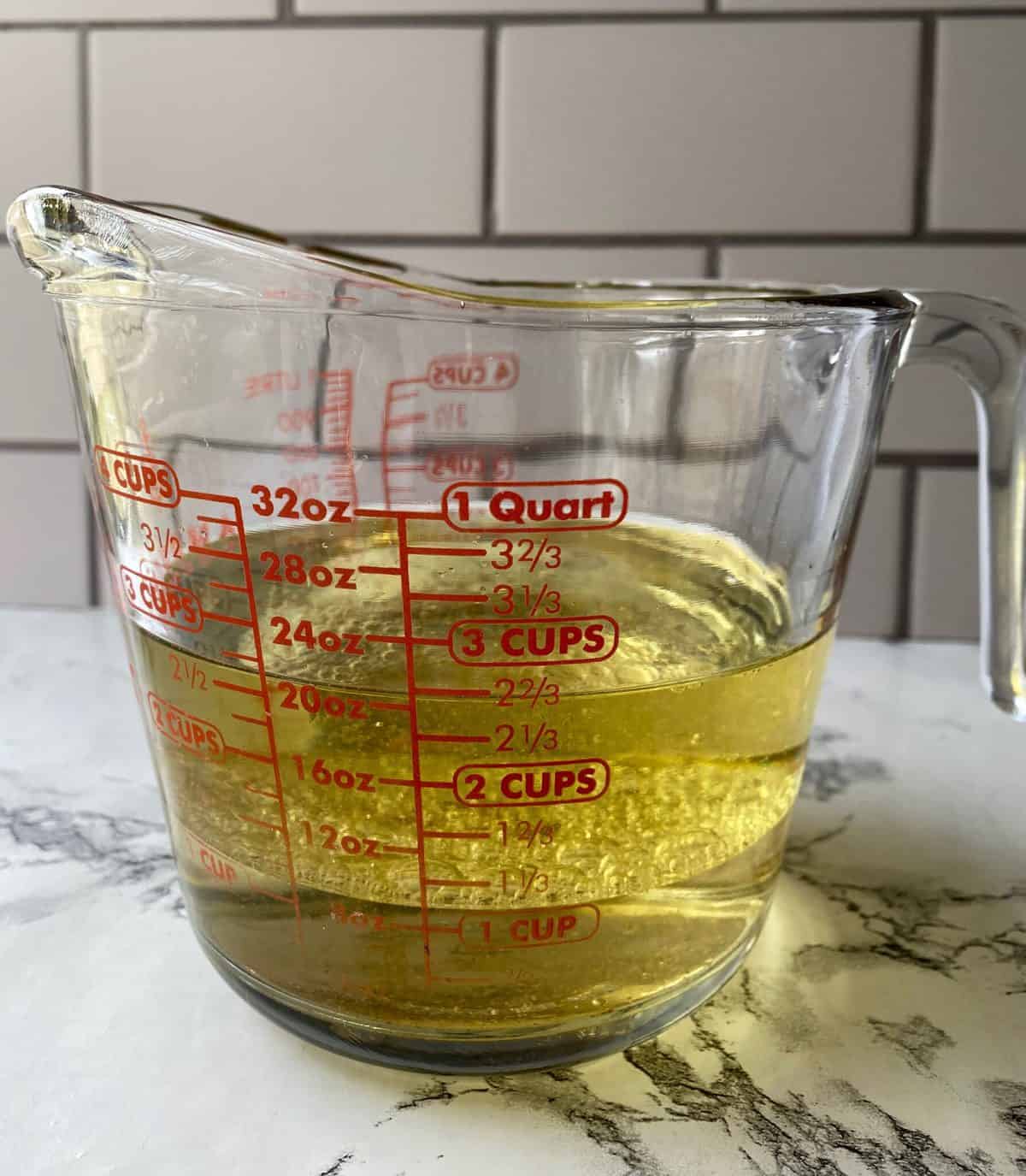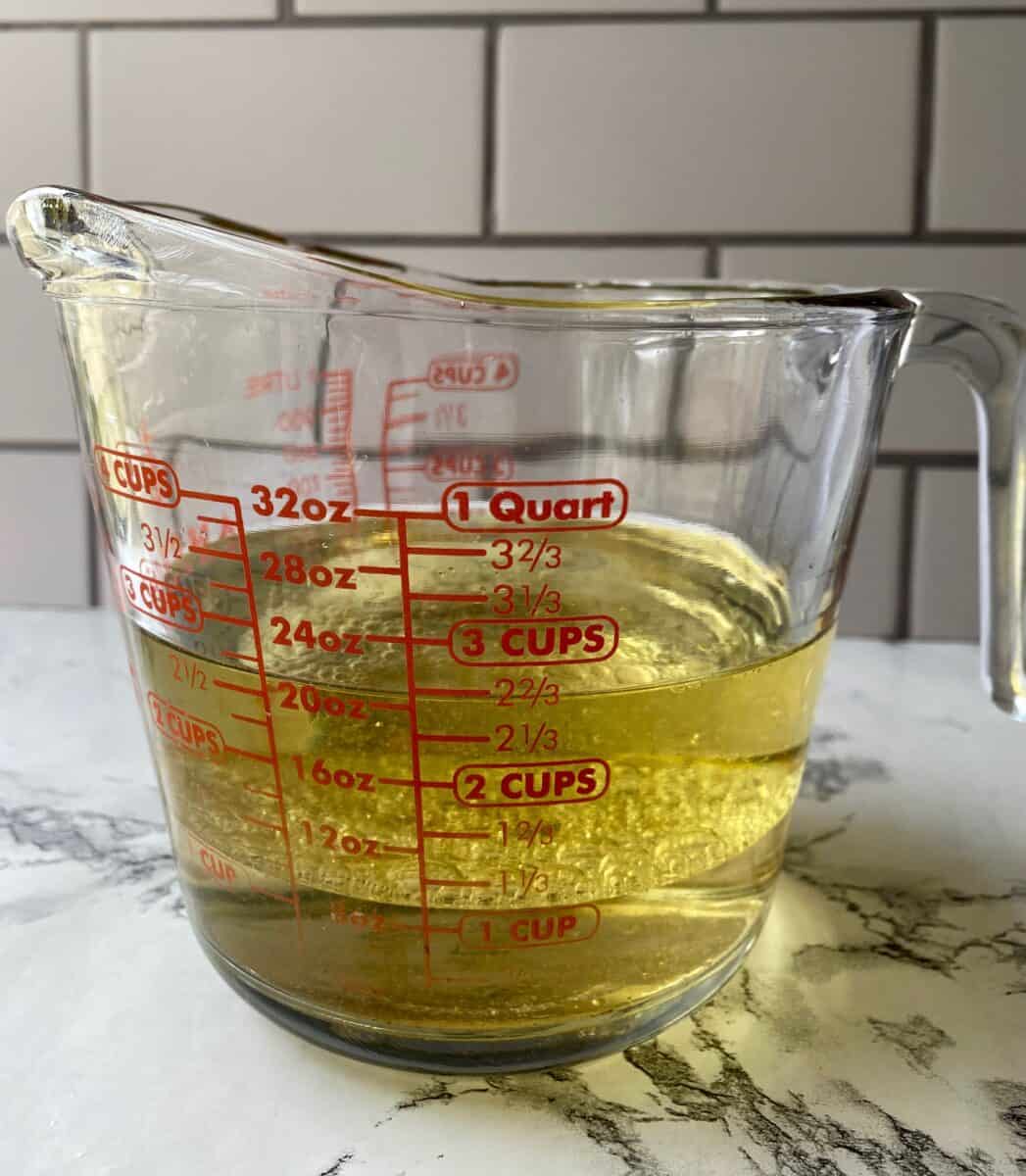 Blend the Dressing
I use an immersion blender to blend the ingredients. Honestly, that type of blender is my go-to kitchen appliance, especially when it comes to combining liquid ingredients.
As an option, using a counter blender will work just fine with this recipe. Be careful not to over-do it when blending. A quick few pulses of the blades are all you need to combine the blue cheese with the olive oil, vinegar and spices.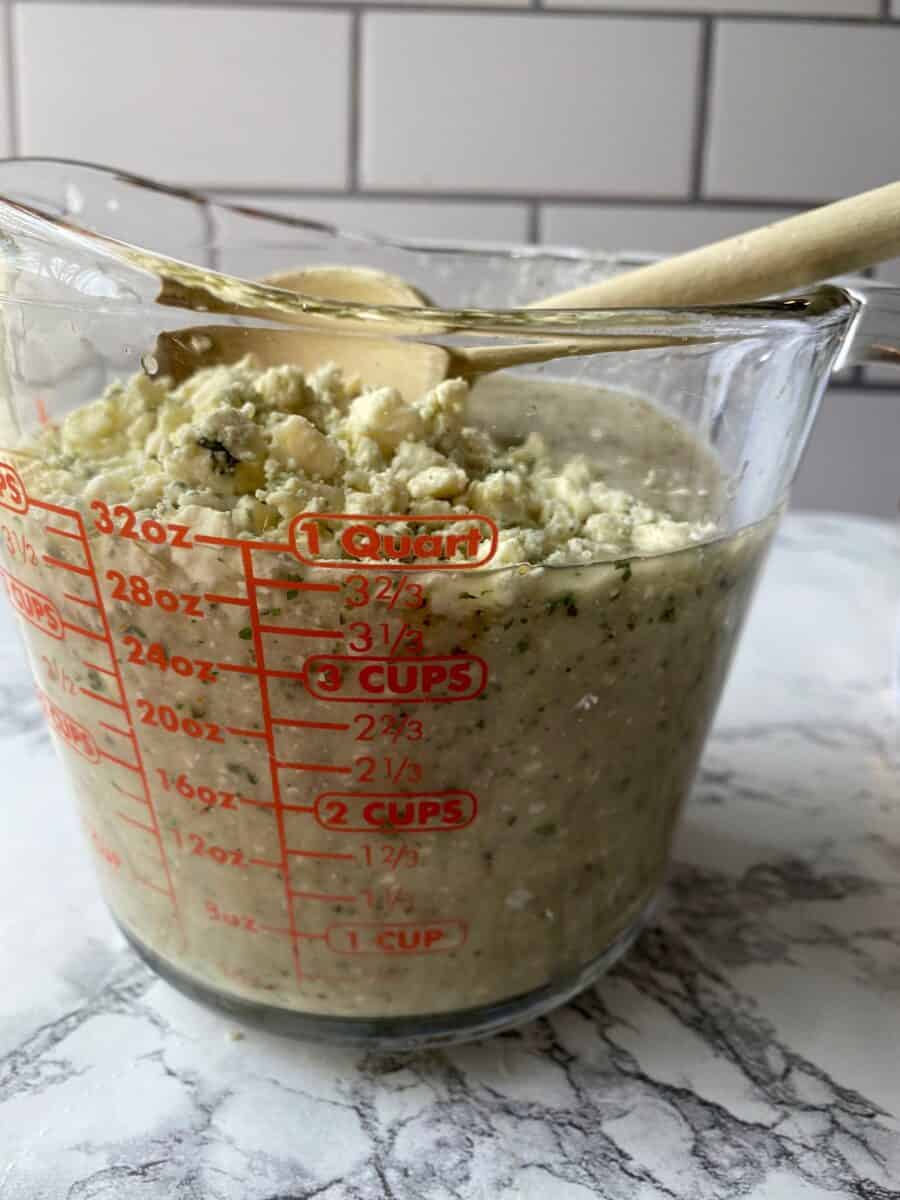 Choosing the Blue Cheese
Not all blue cheese varieties are equal. I recommend using Castello Danish Blue for this recipe, but any brand of the Danish Blue variety blue cheese will be delicious.
You should be able to find Danish Blue Cheese in your grocery store wherever the speciality cheeses are sold. I've made this using Gorgonzola blue cheese, but I've found that the flavor was a little too tangy and not as rich and robust as Danish Blue.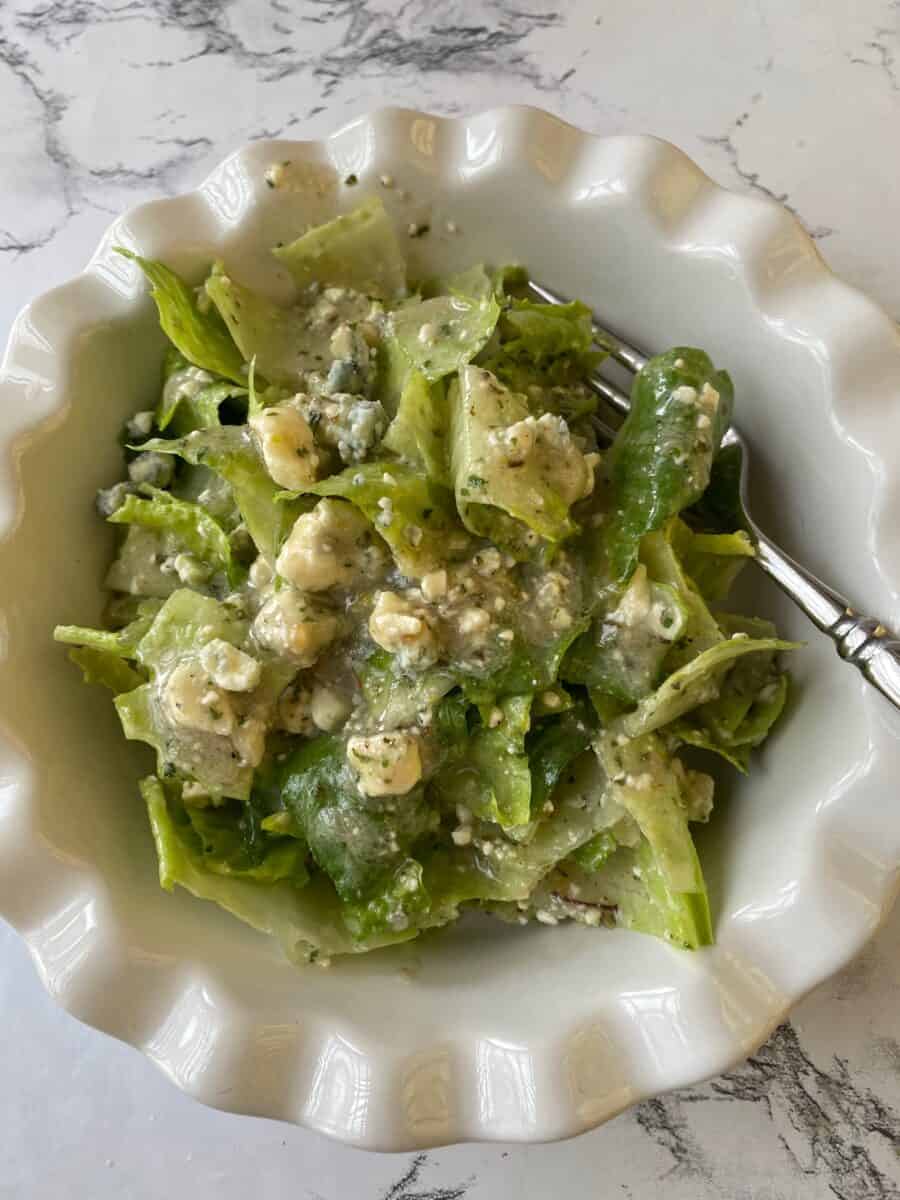 Why balsamic glaze instead of balsamic vinegar?

Balsamic glaze has a more intense flavor and the almost sweet taste is more robust than what we find in a balsamic vinegar. In this recipe, I've found that adding a ½ teaspoon of balsamic glaze helps to "soften" the tangy white wine vinegar. Be assured, you'll use the glaze beyond just this recipe. It's handy to have on hand and it's delicious drizzled on roasted brussels sprouts, fresh mozzarella and diced tomatoes. Yum!
Great Flavor the Next Day
This blue cheese vinaigrette is terrific served fresh and as soon as you make it. Toss it right away with those leafy greens. But the flavors blend beautifully after a day in the fridge and the "cheesy" flavor of the blue cheese is a little more dominant. So good!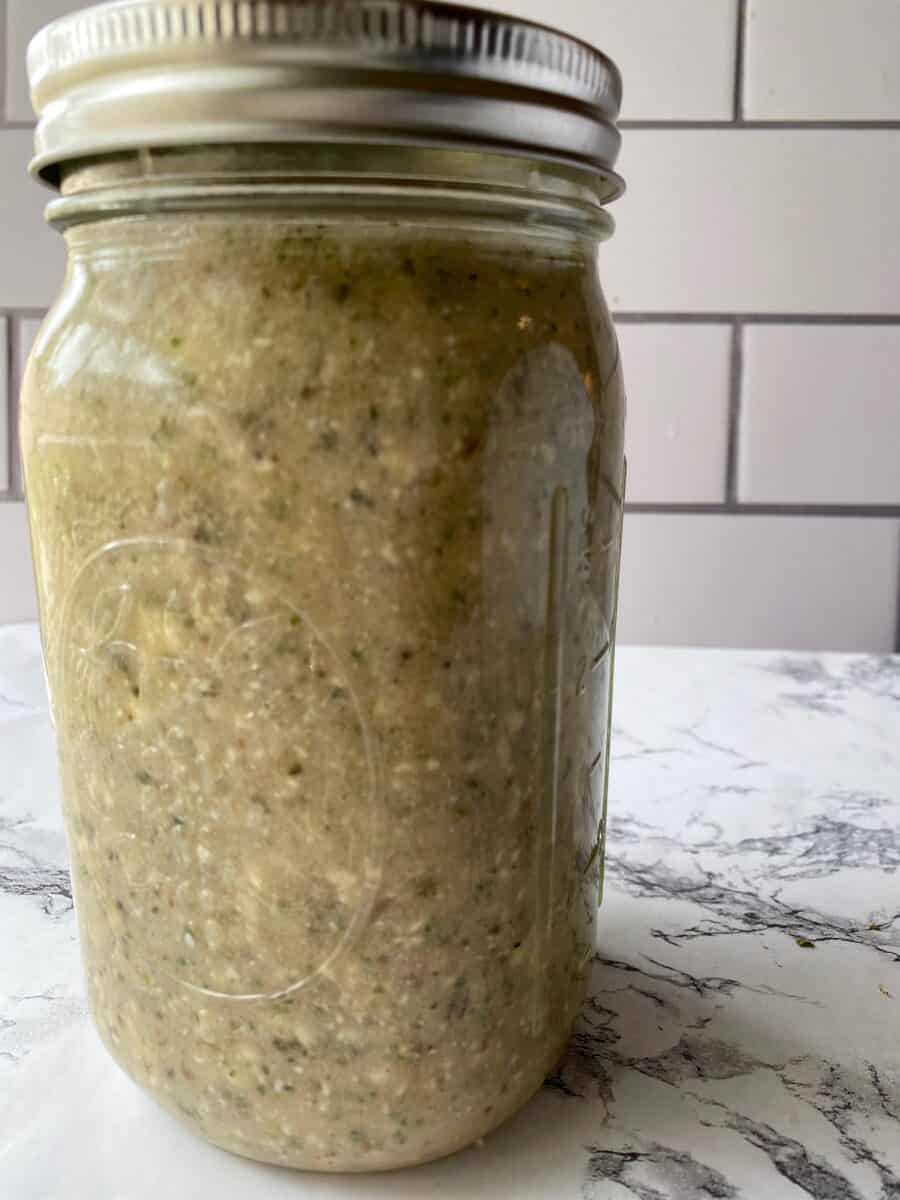 The inspiration: Buddy's Salad Dressing
This is my copycat version of a VERY famous salad dressing from a beloved Italian restaurant in Pocatello, Idaho called Buddy's. I've been trying to create this version of salad dressing for a long, long time.
About 20 years ago, someone gave me what they thought was a copy of the actual Buddy's Salad Dressing recipe (it wasn't) and since then I've been dabbling with spices, blue cheese variations, olive oils and vinegar combinations to try and hit the mark.
I've gone through gallons of olive oil and vinegar trying to get this recipe just right. Now, at long last, I think I'm as close as I can get without actually working in their kitchen! But I would encourage you, if you are ever in Pocatello, to stop in at Buddy's and try the real thing!
The Crinkled Cookbook is not in any way affiliated with Buddy's Italian Restaurant. This recipe is simply my best guess at what their special recipe for delicious salad dressing might be.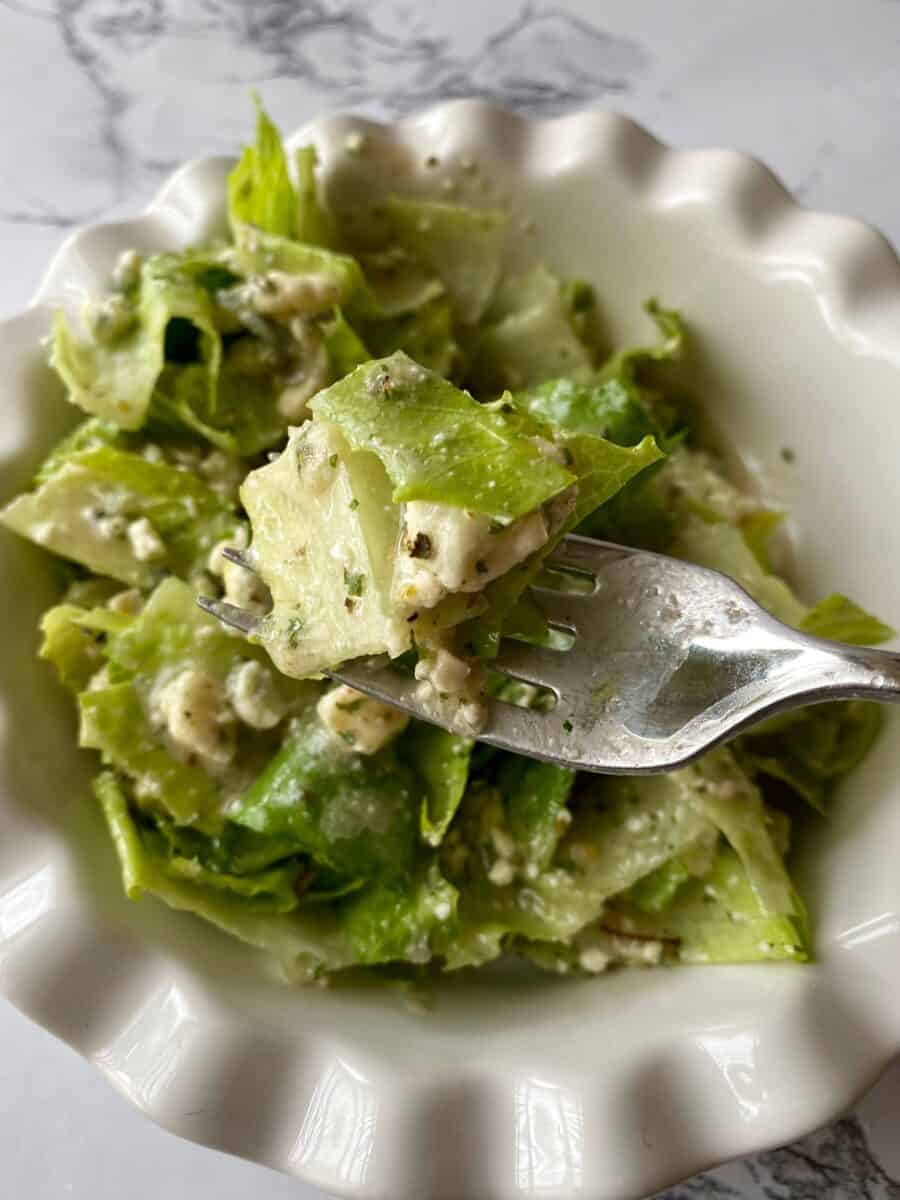 What to serve with your salad
A crispy green salad always pairs well with pasta, meatballs and tomato sauces. Here are a few ideas that go great on the plate with Blue Cheese Vinaigrette Dressing:
Be sure to give a star rating to the recipes you make from the Crinkled Cookbook. I always love hearing from you. Sharing is great too! Use the buttons after the recipe to text it with just one click or send it to family and friends on Pinterest and Facebook. Enjoy.
Recipe