Fresh Fruit Tart is easy and delicious any time of year, but especially when berries are plentiful. The homemade shortbread crust is buttery and sweet and with a touch of jarred lemon curd and apricot jam, you've got yourself an impressive treat that will prompt lots of oooohs and ahhhhhs when it's time for dessert.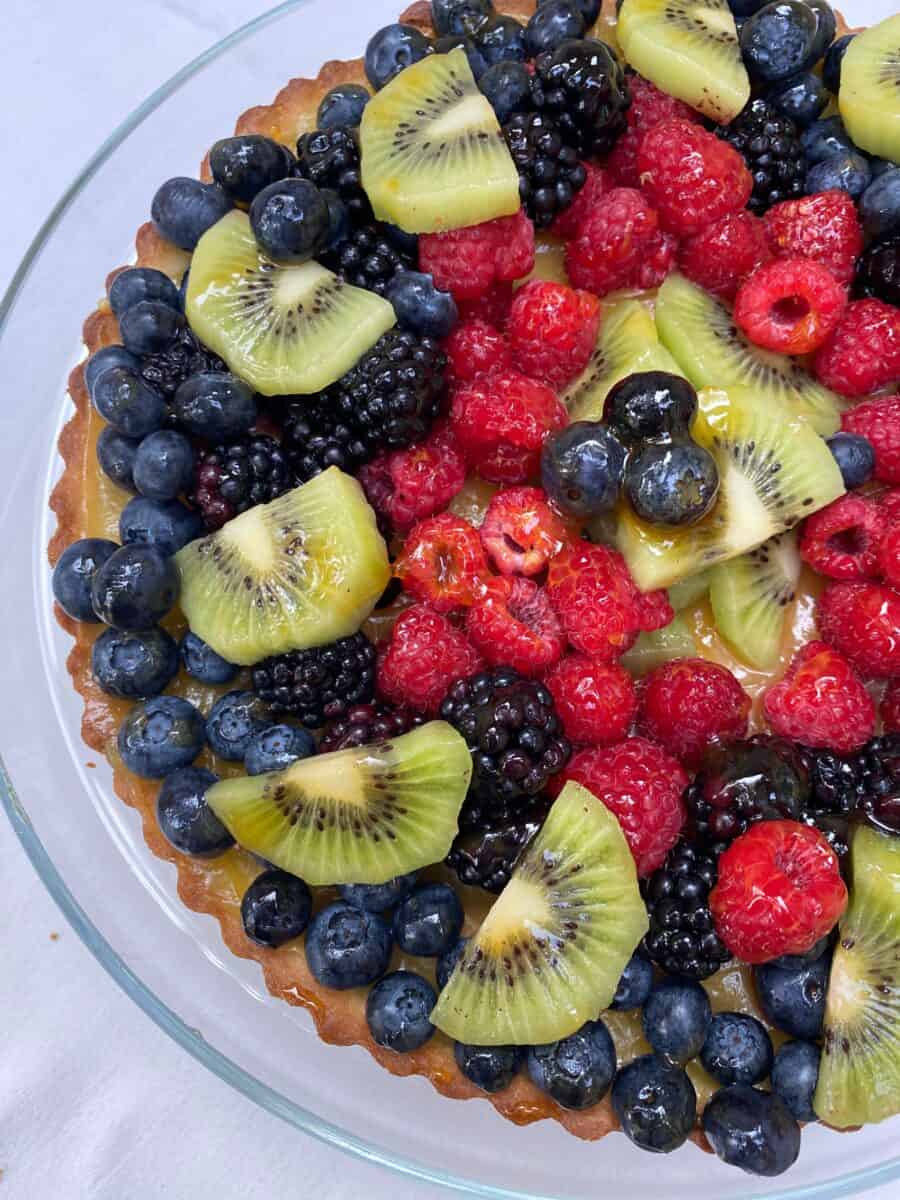 Ingredients to Have on Hand
Berries, fruit of your choice
Lemon curd
Apricot jam
Flour
Butter
Powdered sugar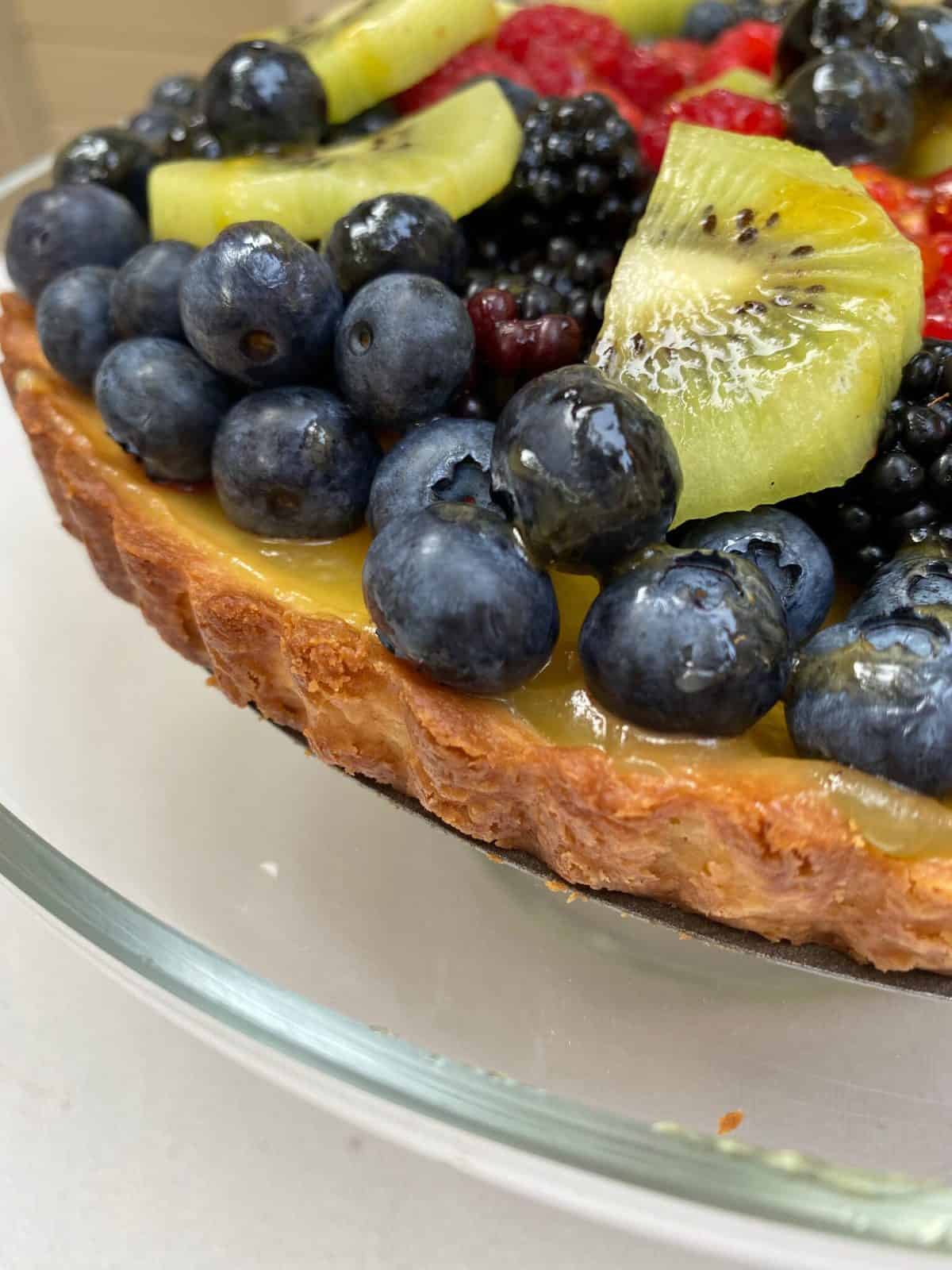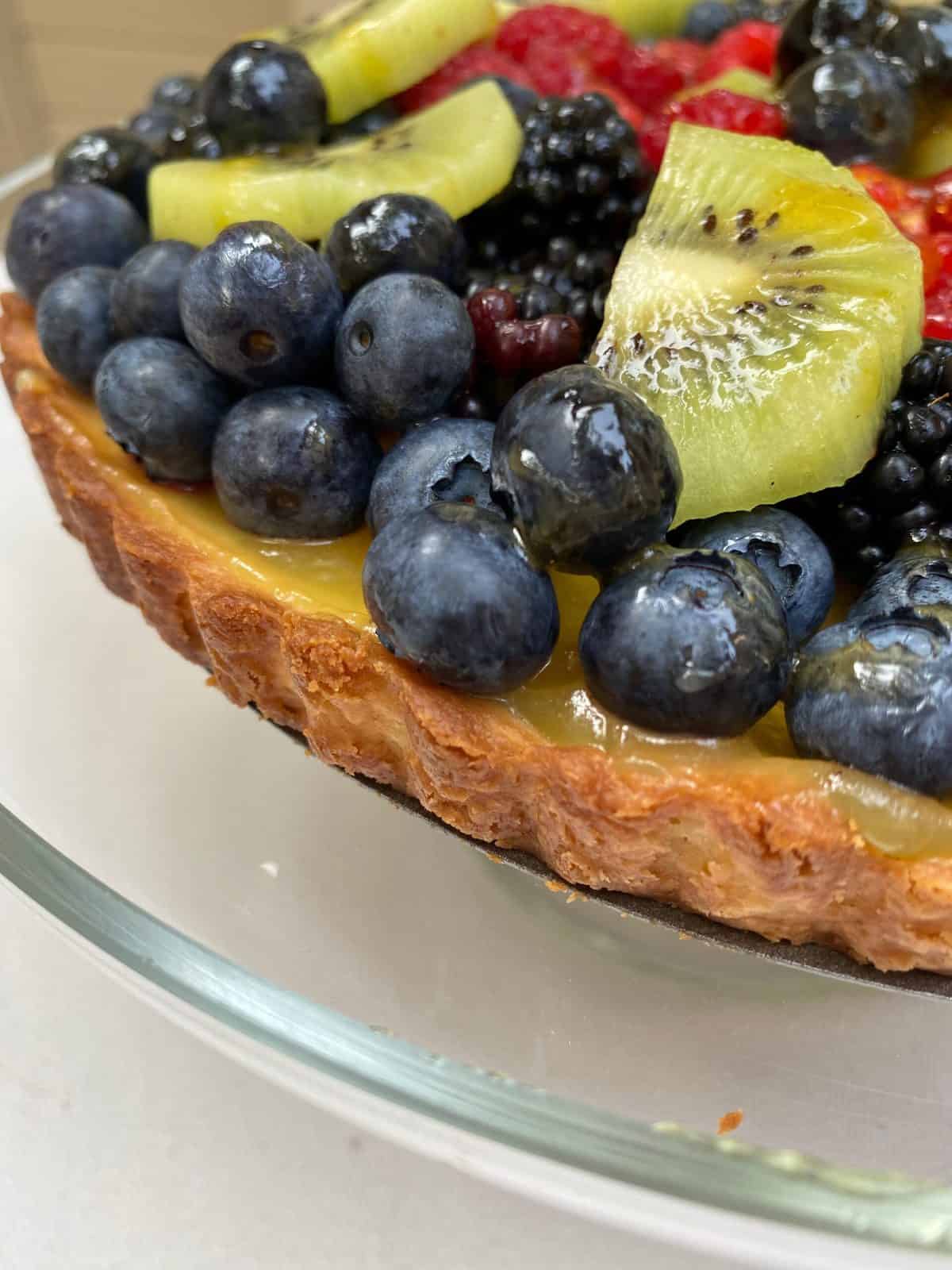 Easy Shortbread Crust
This made from scratch shortbread crust is buttery, sweet and super easy since there's no chilling or rolling needed.
Just pat the dough into a tart pan, freeze for 15 minutes, then bake.
It's the ideal first layer for this impressive looking dessert.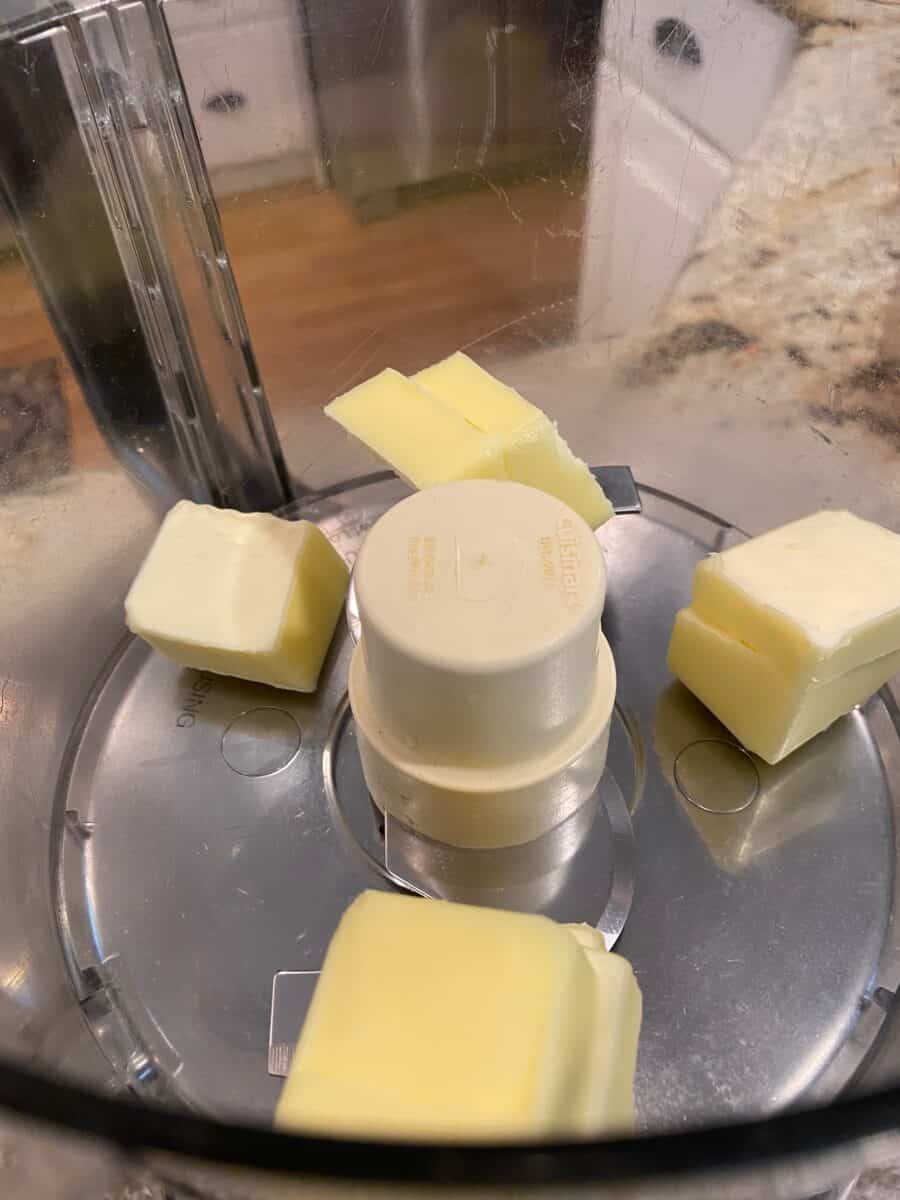 Top Tips and FAQ
What if I don't have a tart pan?
You could use a pie dish instead, the downside is you'll miss out on that cute crimped edge around the crust, which is such a big part of the presentation for a fruit tart.

Another plus about using a tart pan is the bottom pops out easily. That helps makes slicing and serving the tart a breeze. All the fruit stays in place on the crust since you aren't scooping it out of a dish.
How do I store a fresh fruit tart?
Cover it lightly with plastic wrap and store your fruit tart in the refrigerator. It will stay fresh and delicious for up to two days. My preference is to serve the tart on either the same day I make it, or the next day.
What's the difference between a shortbread crust and a pie crust?
A pie crust is thin and flaky. A shortbread crust is much thicker and more sturdy.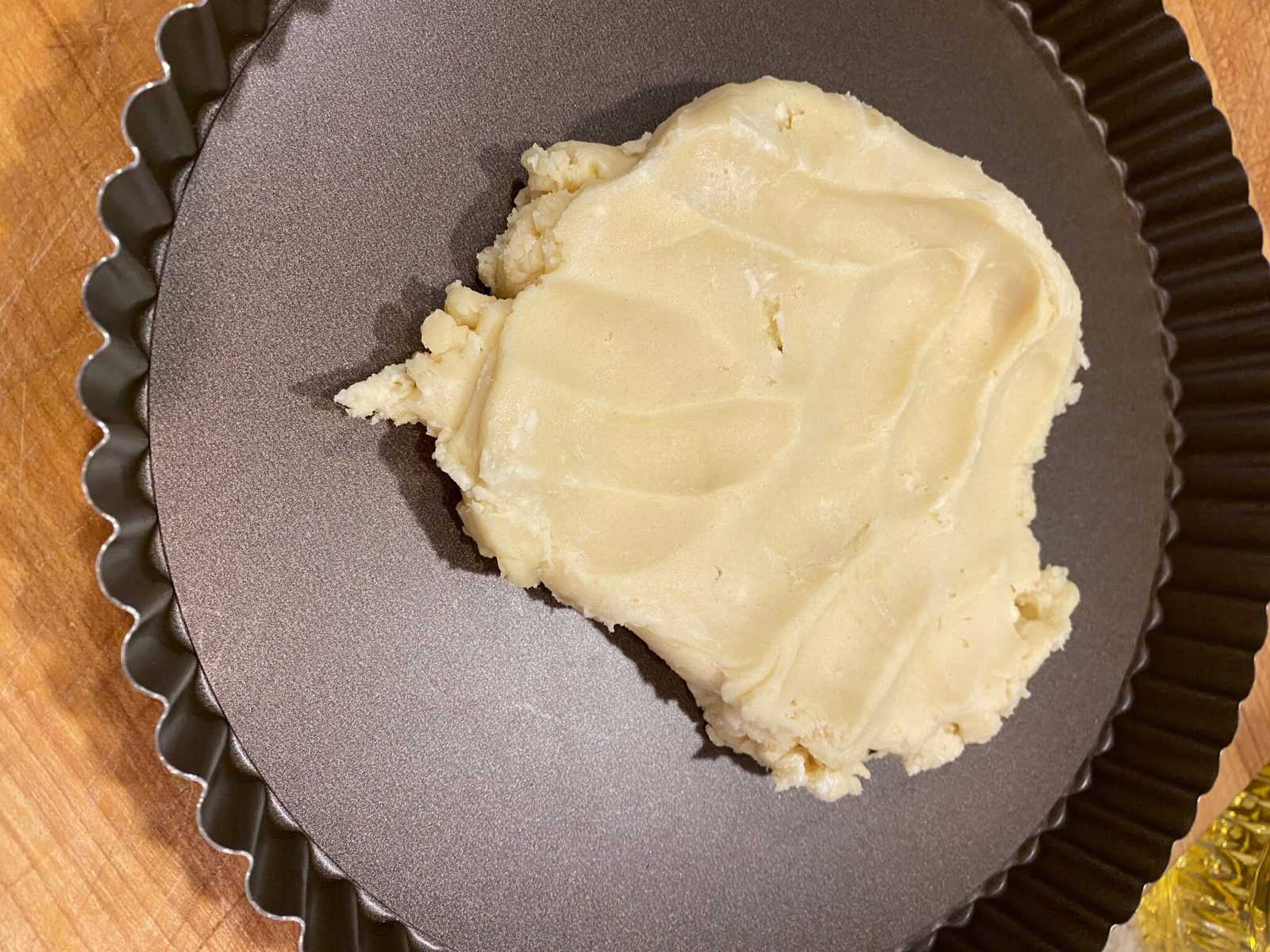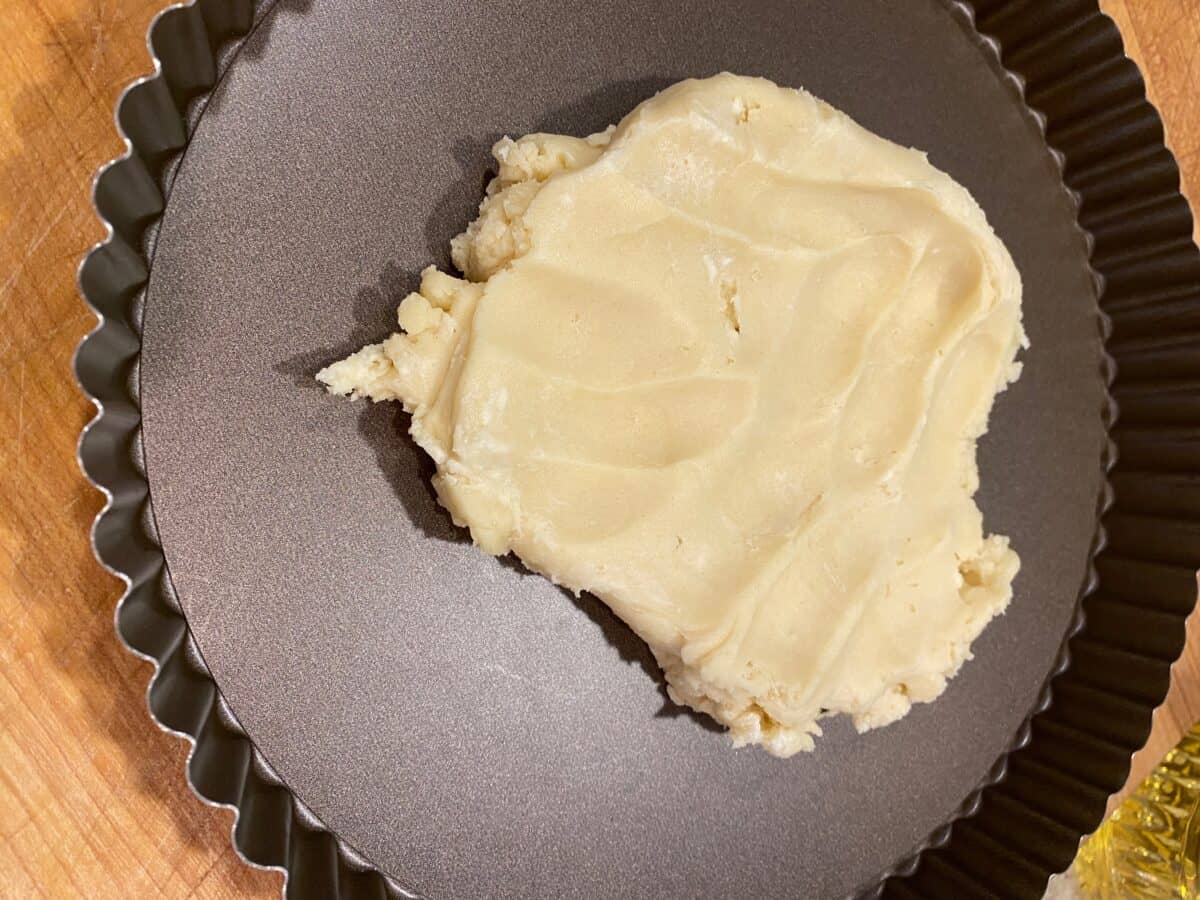 Quick Fruit Tart Shortcuts
When you see how beautiful a homemade fruit tart looks after it's finished, it's easy to think that must be a lot of work. But it's actually pretty easy!
With a few quick shortcuts, it really just comes down to making the crust, rinsing off some berries, then using two different jam products - lemon curd and apricot jam.
Both are very easily found at any grocery story and add terrific, fresh flavor and eye appeal.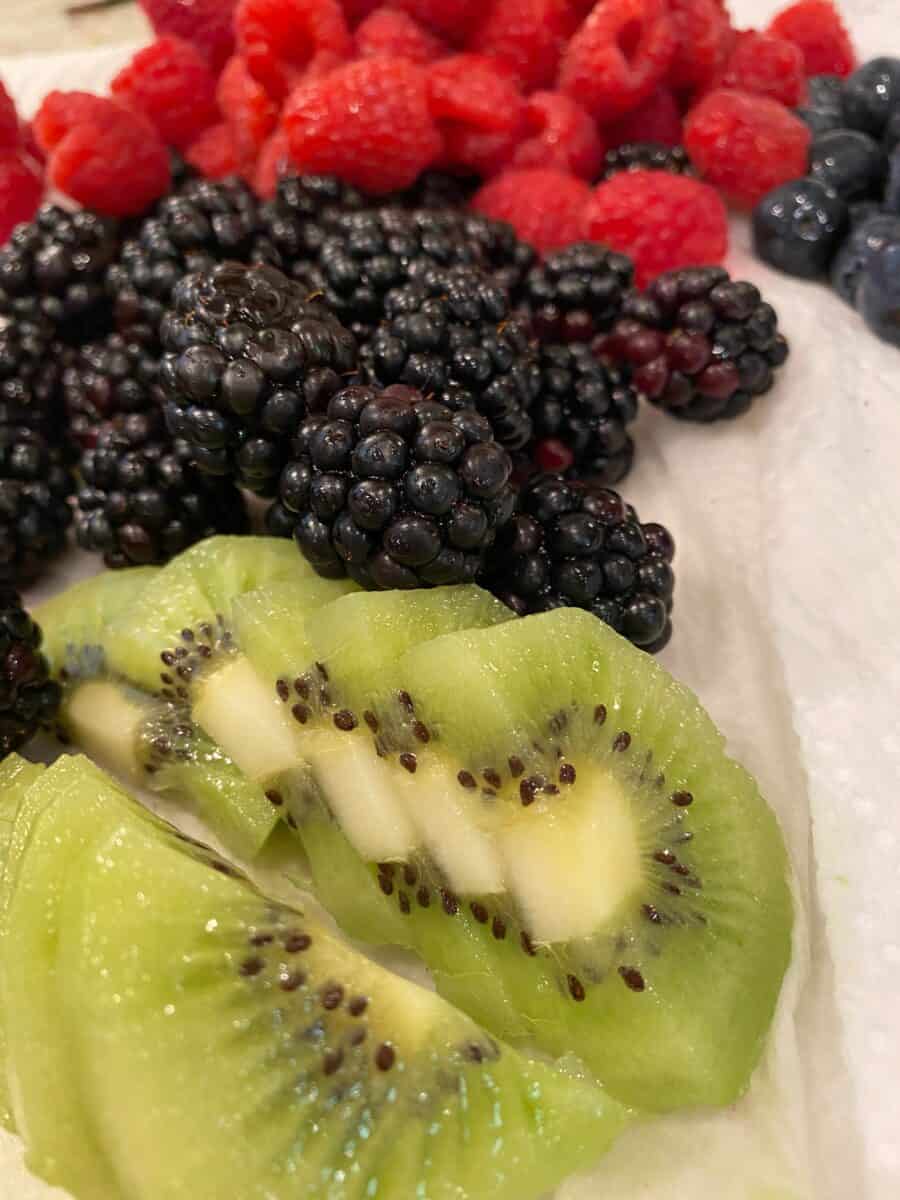 Lemon Curd
After baking the shortbread crust, let it cool completely and then add a thick layer of tangy and tart lemon curd across the top of the crust. Lemon curd is sold in jars and most grocery stores carry it. Lemon curd is usually found in the jam and jelly aisle.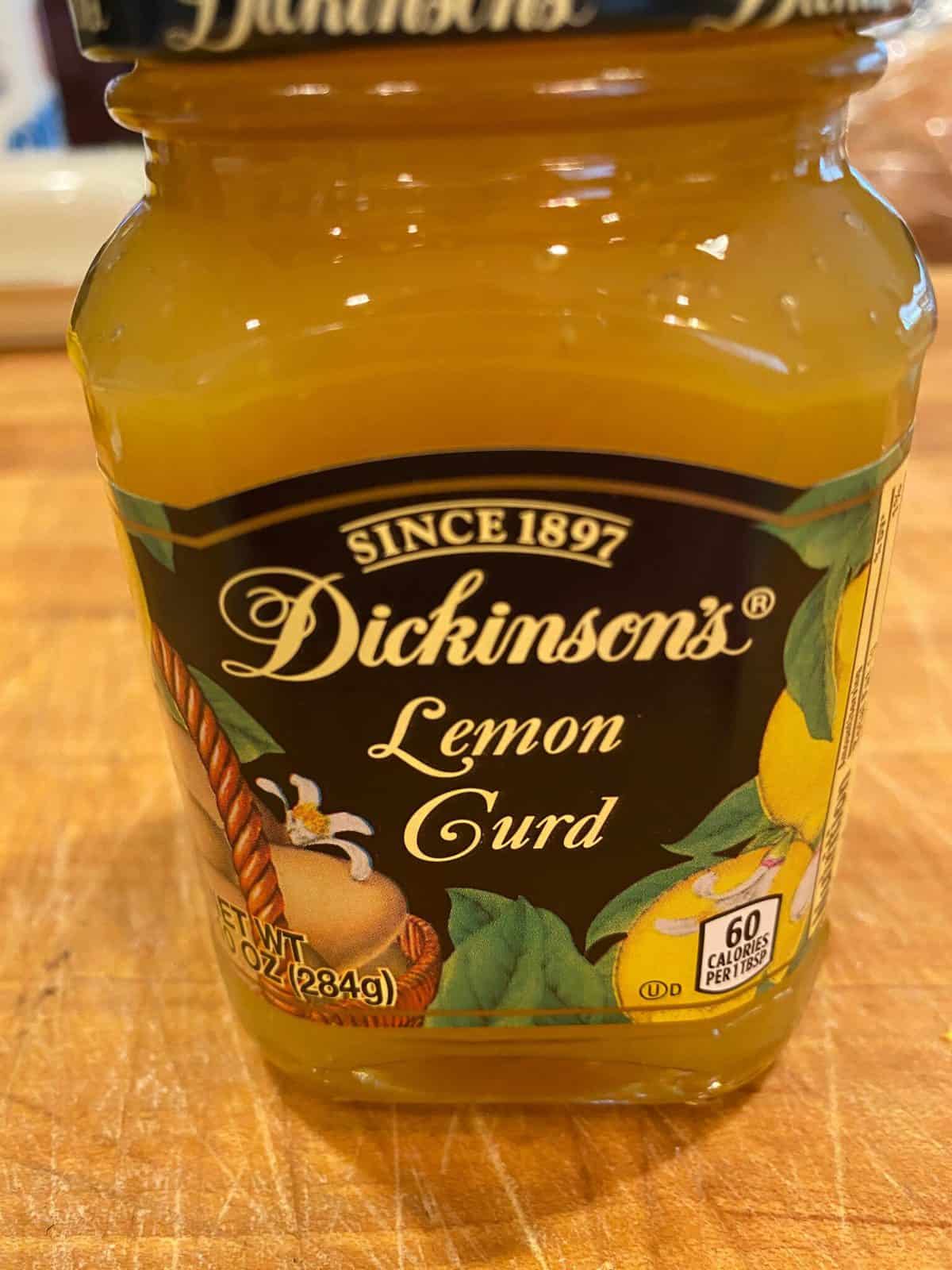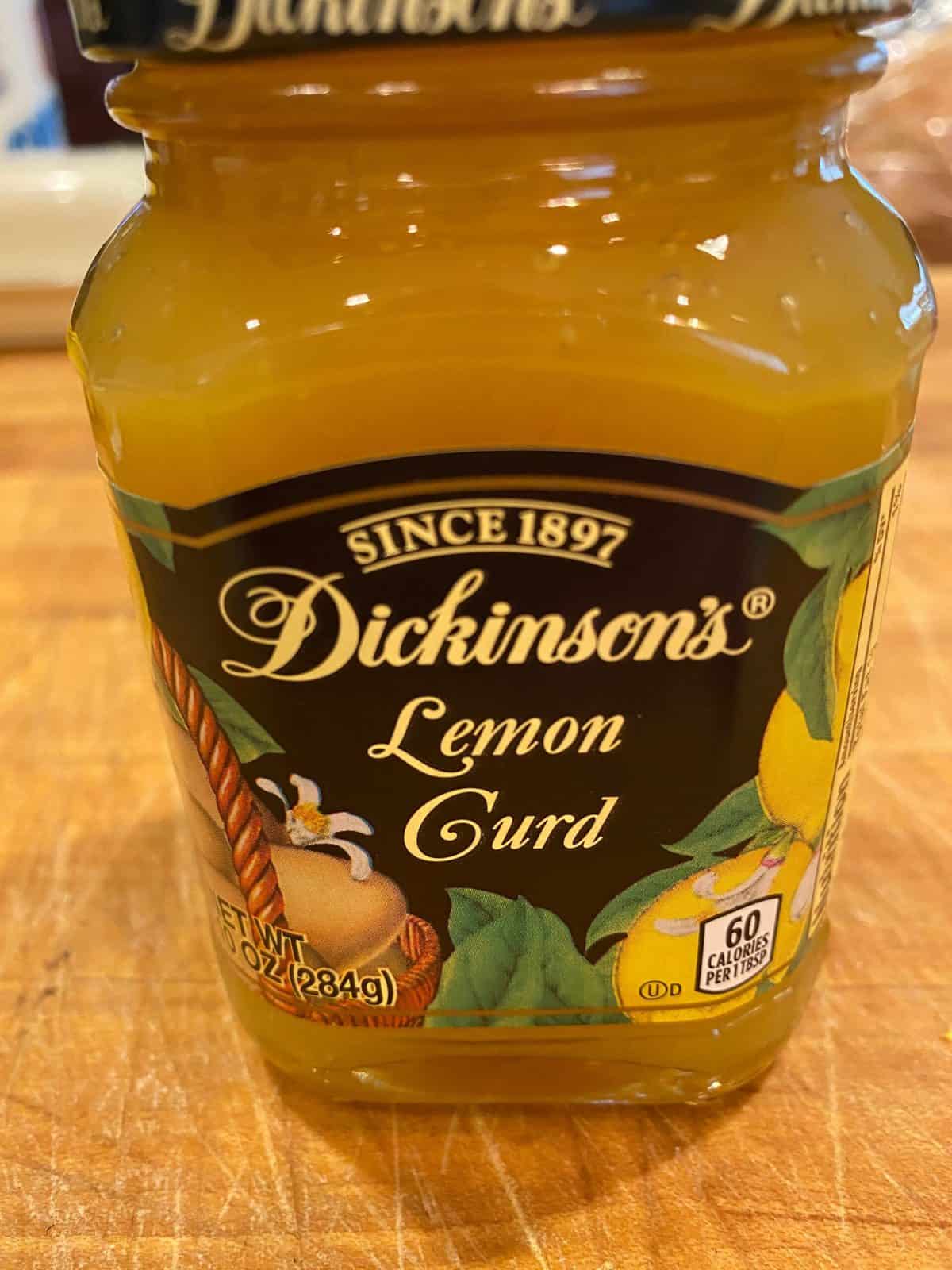 I like to use a 10 ounce jar, though I usually use slightly less than a full jar to spread evenly across the tart crust. The lemon curd serves two purposes. Number one, it adds a layer between the fresh fruit and the crust, which help keep the crust from getting soggy.
Number two (and this is my favorite part) after a day of refrigeration, the lemony flavor of the lemon curd blends beautifully with the buttery shortbread and creates a slightly more subtle lemon taste than you get if you serve the tart the day you assemble it.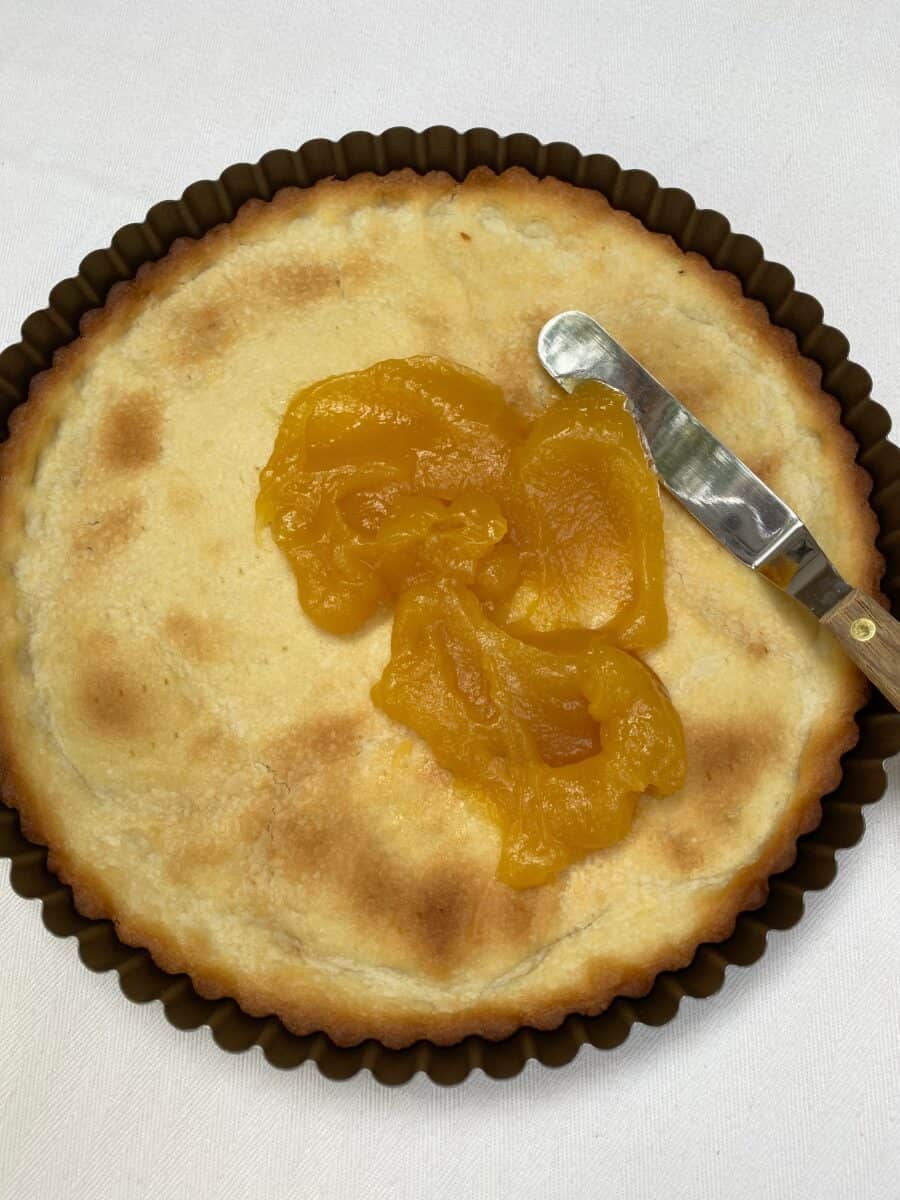 More Fruity Recipes
Looking for other ways to use fresh fruit and make delicious desserts? I think you will love my Chocolate Strawberry Pie recipe. Or, if fresh blueberries are on hand, the Best Blueberry Cake is a winner every single time. That's a cake that I often serve for dessert, but it's also a great treat for breakfast or brunch.
Stay in Touch!
Be sure to give a star rating to the recipes you make from the Crinkled Cookbook. I always love hearing from you. Sharing is great too! Use the buttons after the recipe to text it with just one click or send it to family and friends on Pinterest and Facebook. Enjoy.
Recipe