Old Fashioned Chocolate Pound Cake is easy to make and about as rich and decadent a chocolate cake that you'll find anywhere. It's impressive and is delicious to serve plain or with fresh fruit and or ice cream.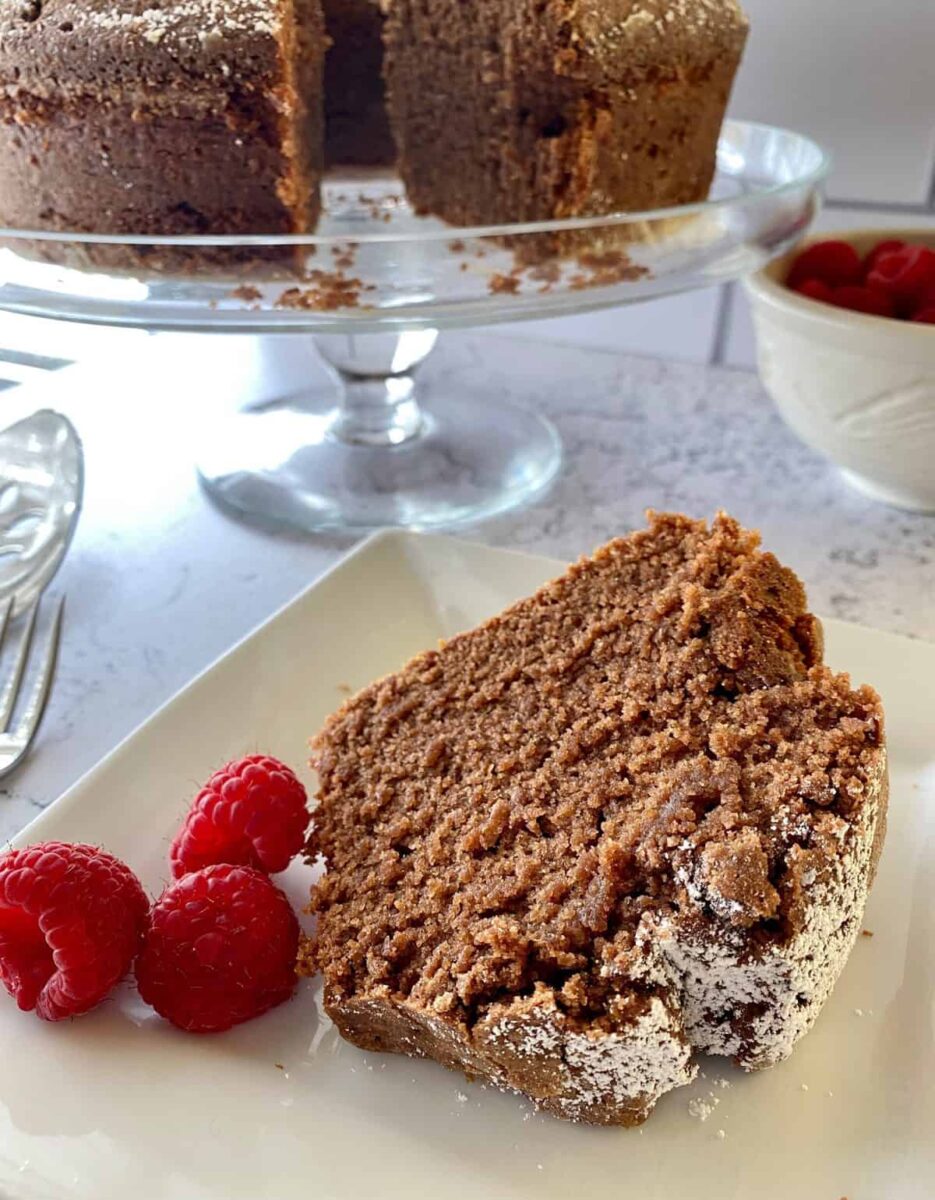 Ingredients to have on hand
The ingredients for old fashioned chocolate pound cake are typically in the pantry, this an easy-to-fix dessert to make. Whether it's a birthday party, holiday, or when you want to share a special treat, this recipe is it!
flour
cocoa powder
butter
sugar
eggs
vanilla extract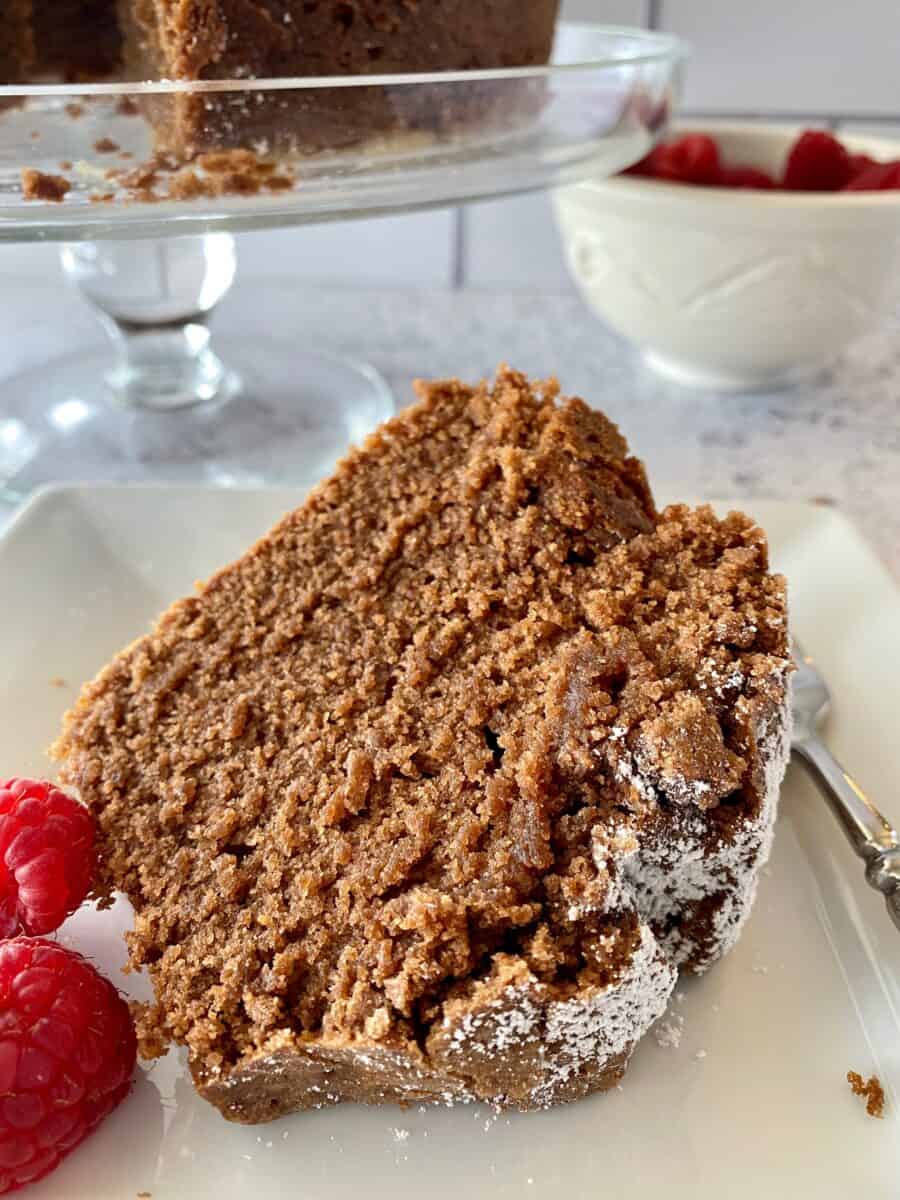 Baking Pan
This pound cake bakes in a 10" tube pan and the end result is a gorgeous round cake that is ready to serve as-is, even without added frosting. I like to dust it with powdered sugar.
Can I use a different baking pan?
Yes, this recipe also works in a 9" fluted pan, or a Bundt style pan. Just be extra thorough when you grease and flour the plan. Be sure to cover every inch of the pan since fluted pans have all those pretty indentations where cake dough can hide and stick.
What about a standard cake pan?
I've not made pound cake in any other size baking pan so can't vouch for how this recipe would turn out if you substitute a tube pan or fluted pan for a 13" x 9" or round baking pan. If you try it that way, please let me know in the comments.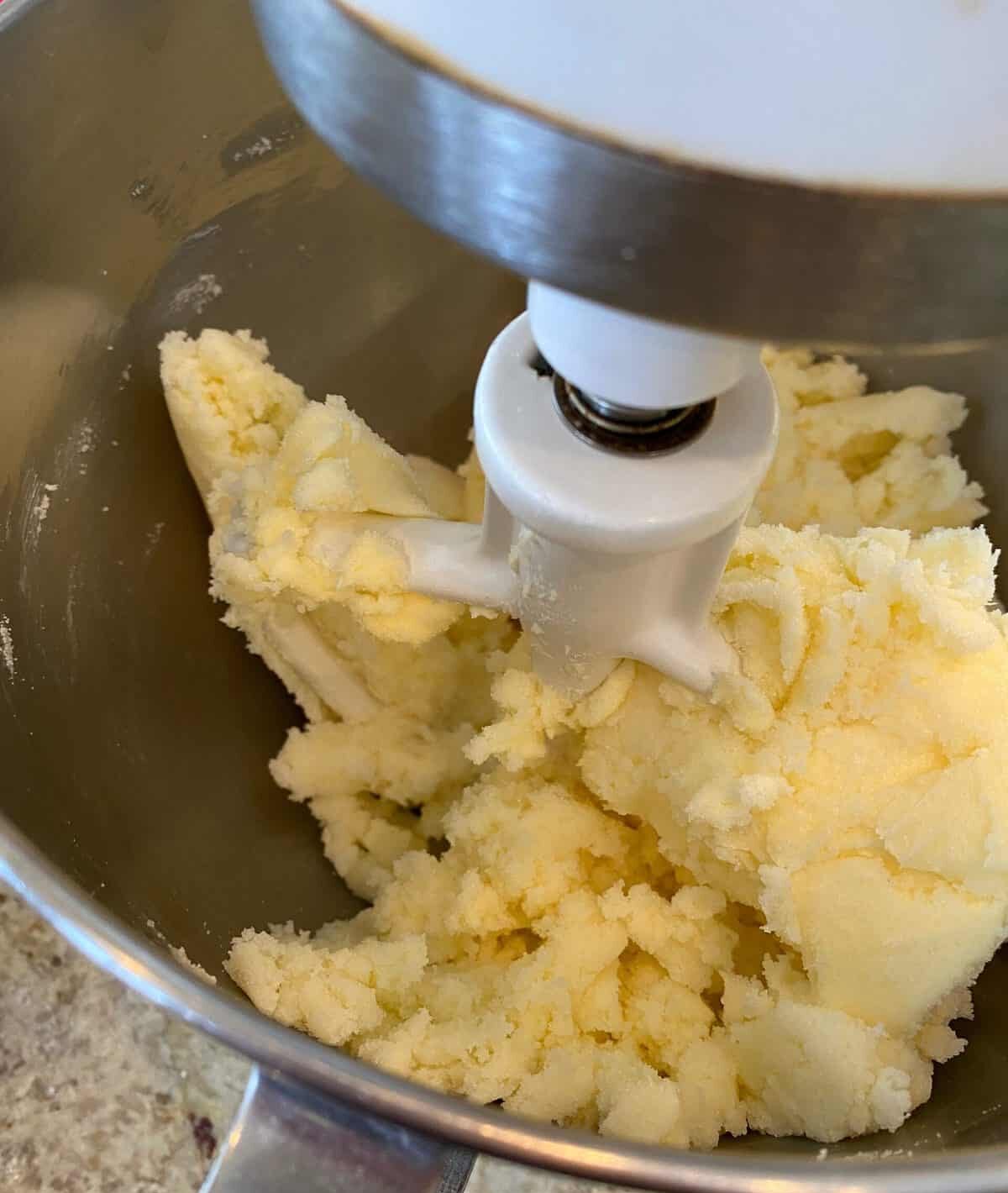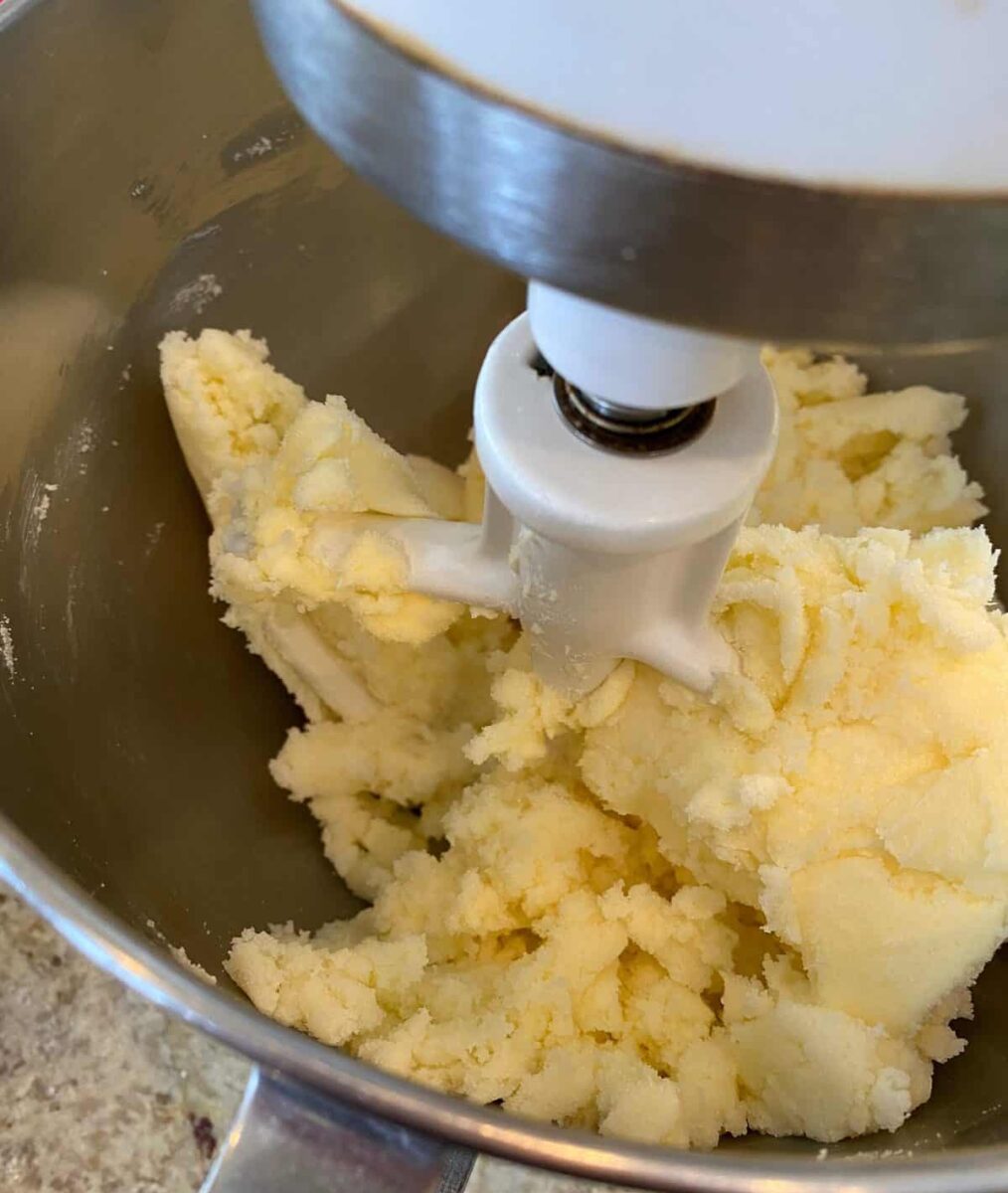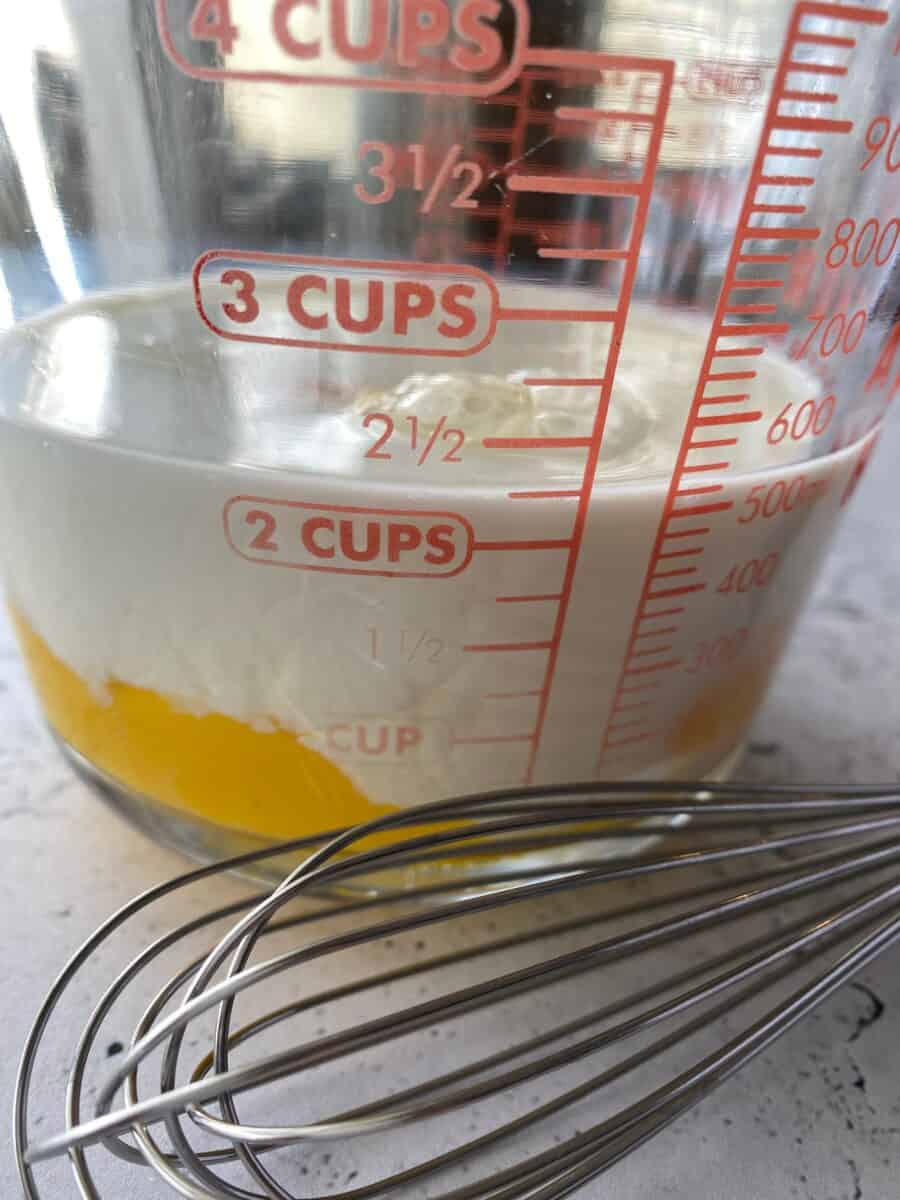 Sift the Flour
It just takes a few seconds to sift the flour but that little extra step helps make sure that there are no lumps in either the flour or the cocoa powder. I use my strainer to sift the dry ingredients and it works great. Watch the video below to see how fast this goes!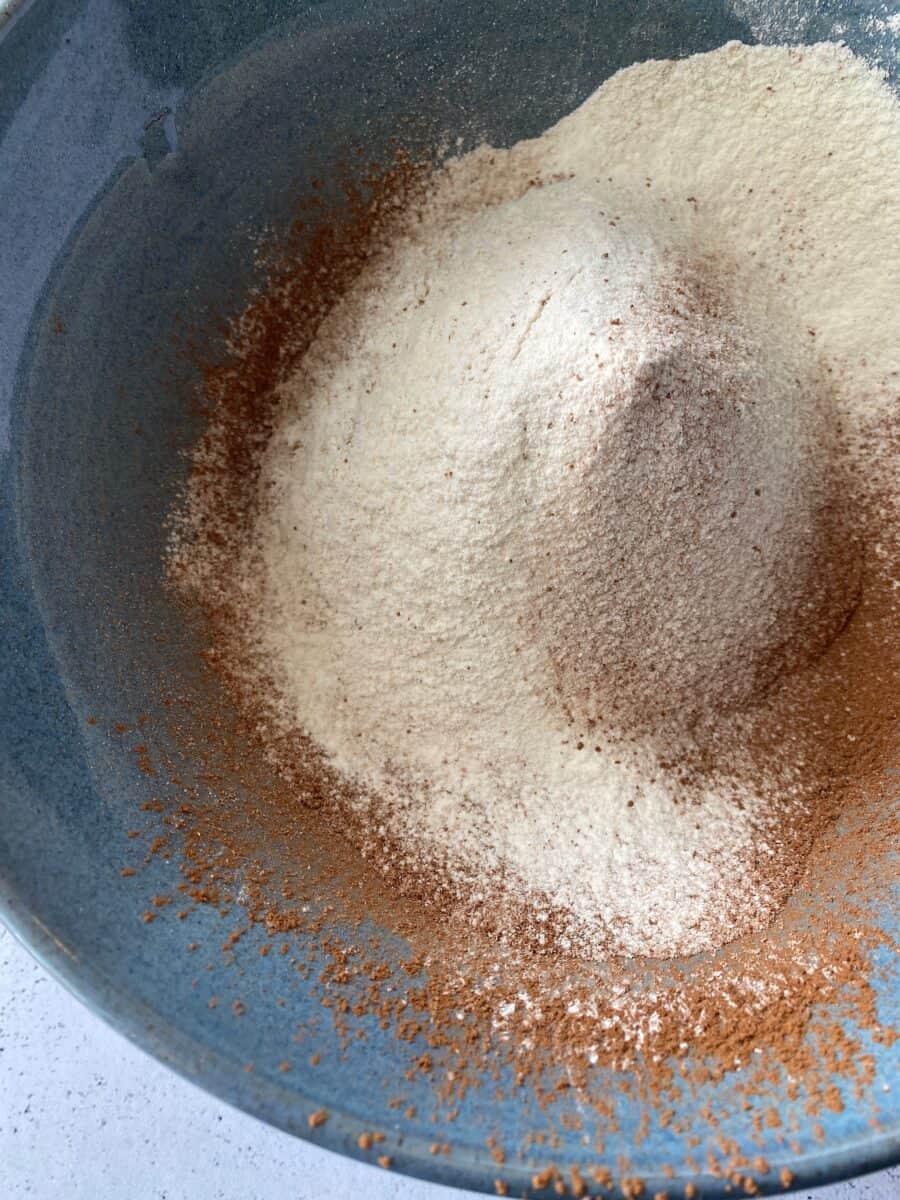 Alternate Adding Ingredients
It's easy to do. After the softened butter and sugar are very well combined, or creamed, then you're ready for the next step. With your mixer on it's lowest setting - or stir by hand - add about a third of the egg and milk mixture and mix for a few seconds. Next add about a third of the sifted ingredients and again, mix just for a few seconds.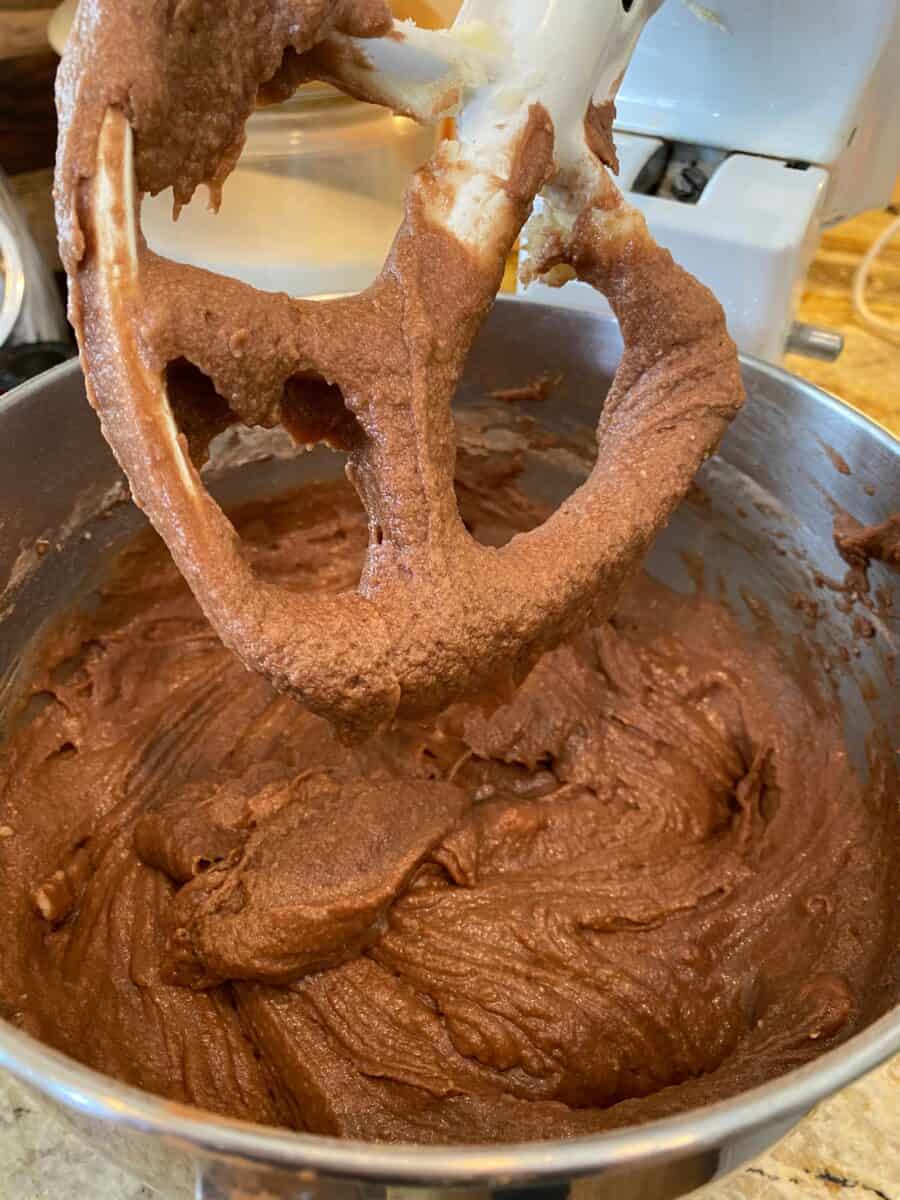 Take turns adding the wet and dry ingredients until all of the ingredients are in the mixing bowl. We do this so everything will be evenly dispersed and the pound cake will have a consistent texture. Hat tip to OurEveryDayLife website for such a great explanation on that technique.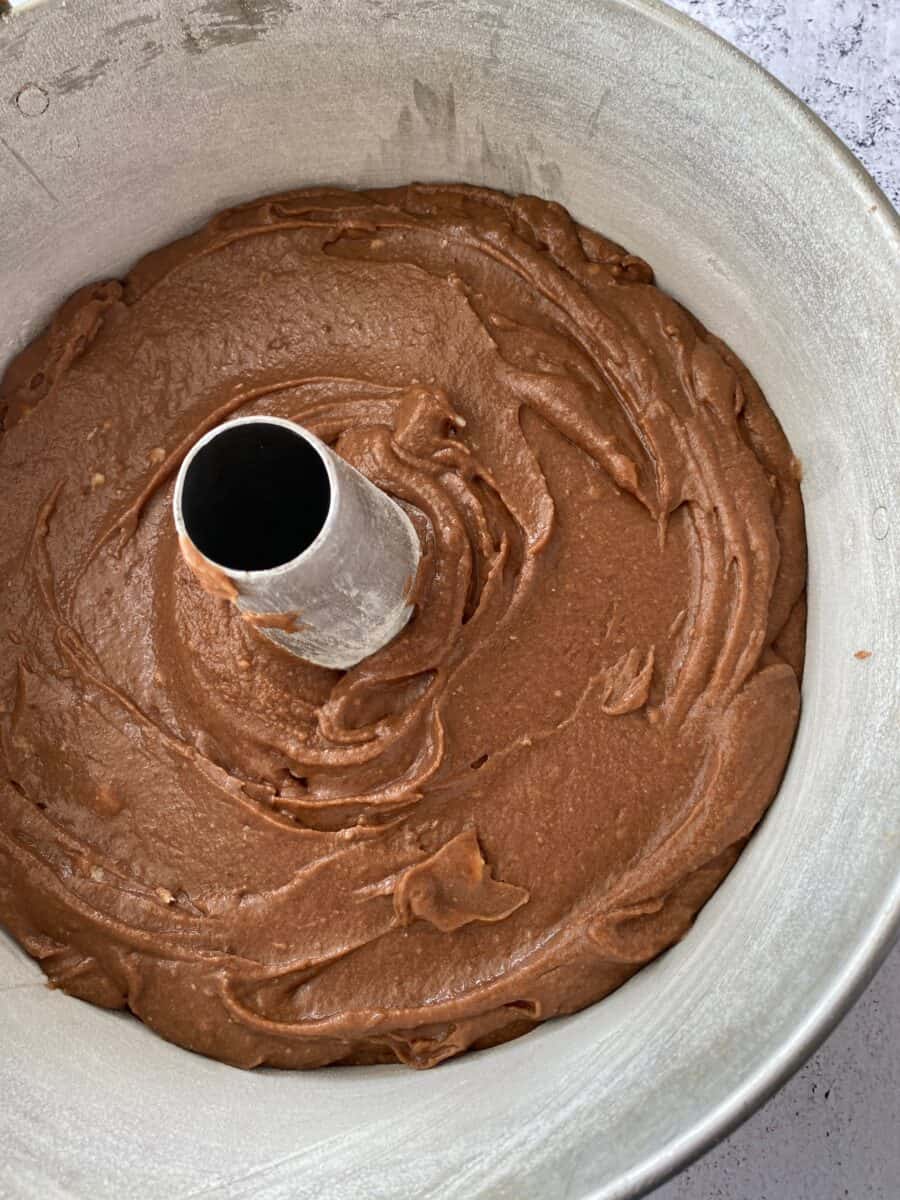 Pound Cake vs Regular Cake
Ever wondered why a pound cake is called a pound cake? Traditionally it's because the cake includes a pound of flour, a pound of sugar and a pound of butter. Wow. It's a type of cake that dates back to the 1700s! In this Old Fashioned Chocolate Pound Cake recipe, there's a mere ¾ of a pound of butter, so we are saving a few butter calories with this version.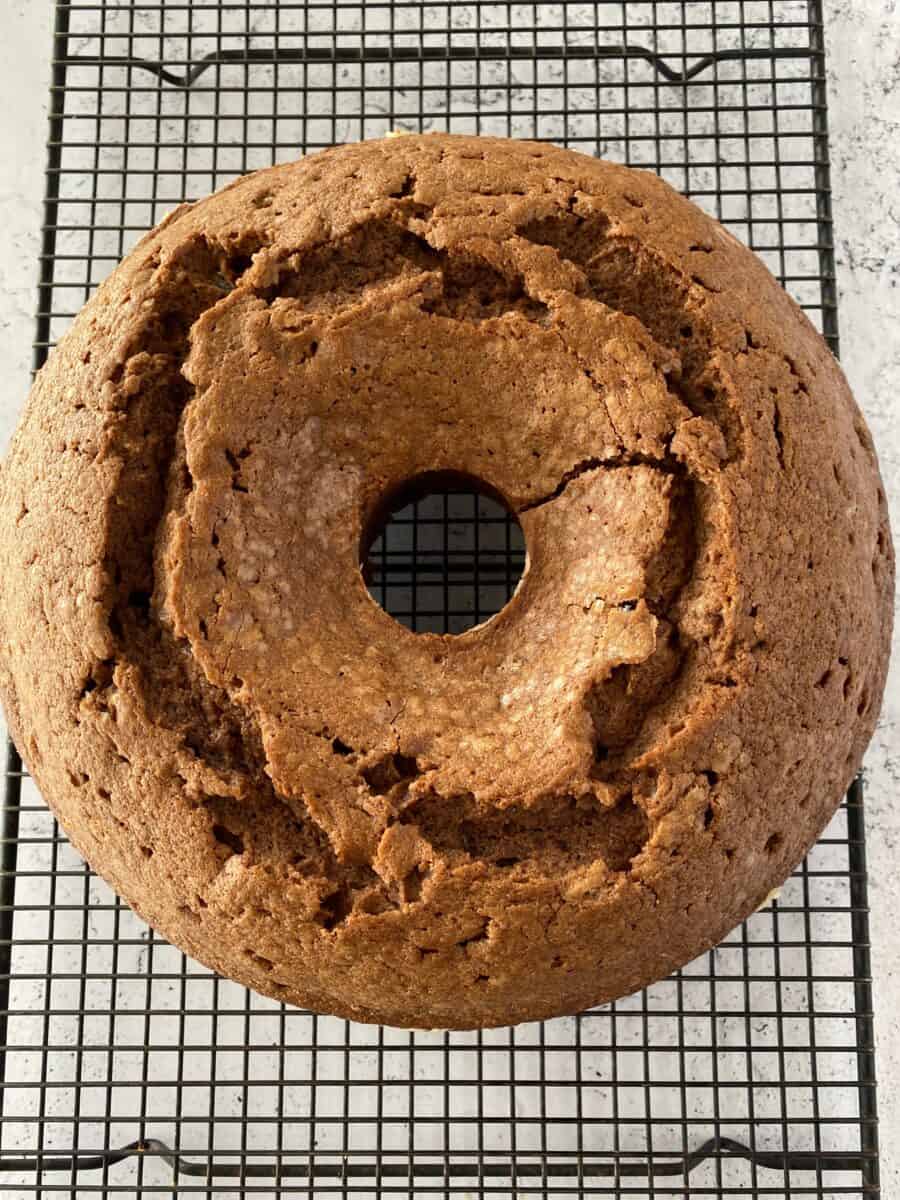 The Inspiration
I found this Old Fashioned Chocolate Pound Cake recipe in a self-published community cookbook (my favorite kind!). It was printed about 50 years ago in Rupert, Idaho. The recipe was contributed by my husband's Grandma Fulwyler and the little cookbook was kindly given to me by cousin Cheryl. I made a few adjustments so the recipe was more precise, but other than that, it's "grandma's recipe." Thanks to all for sharing such a timeless and delicious recipe with the Crinkled Cookbook.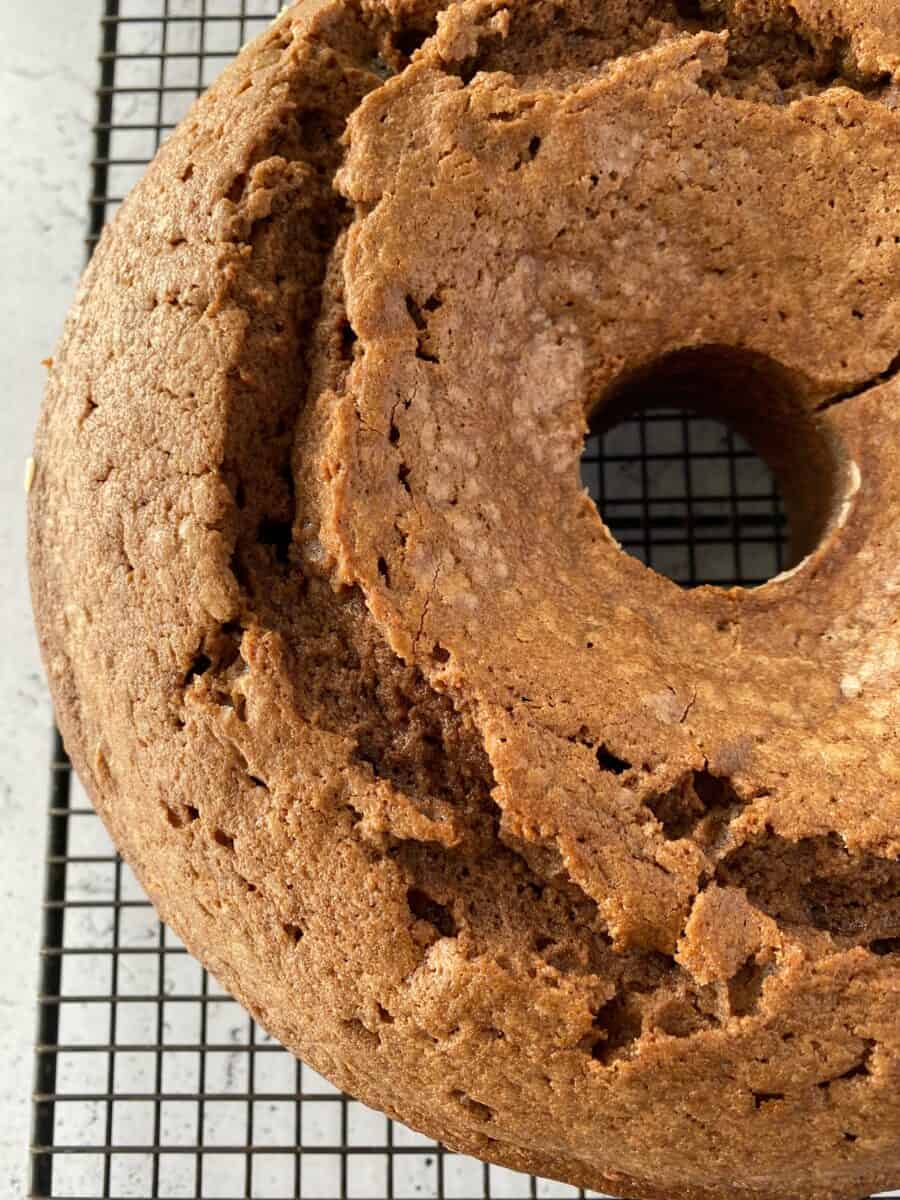 Other Dessert Ideas
I love dessert, it's such a great way to cap off a wonderful evening. Here are a few other sweet ideas: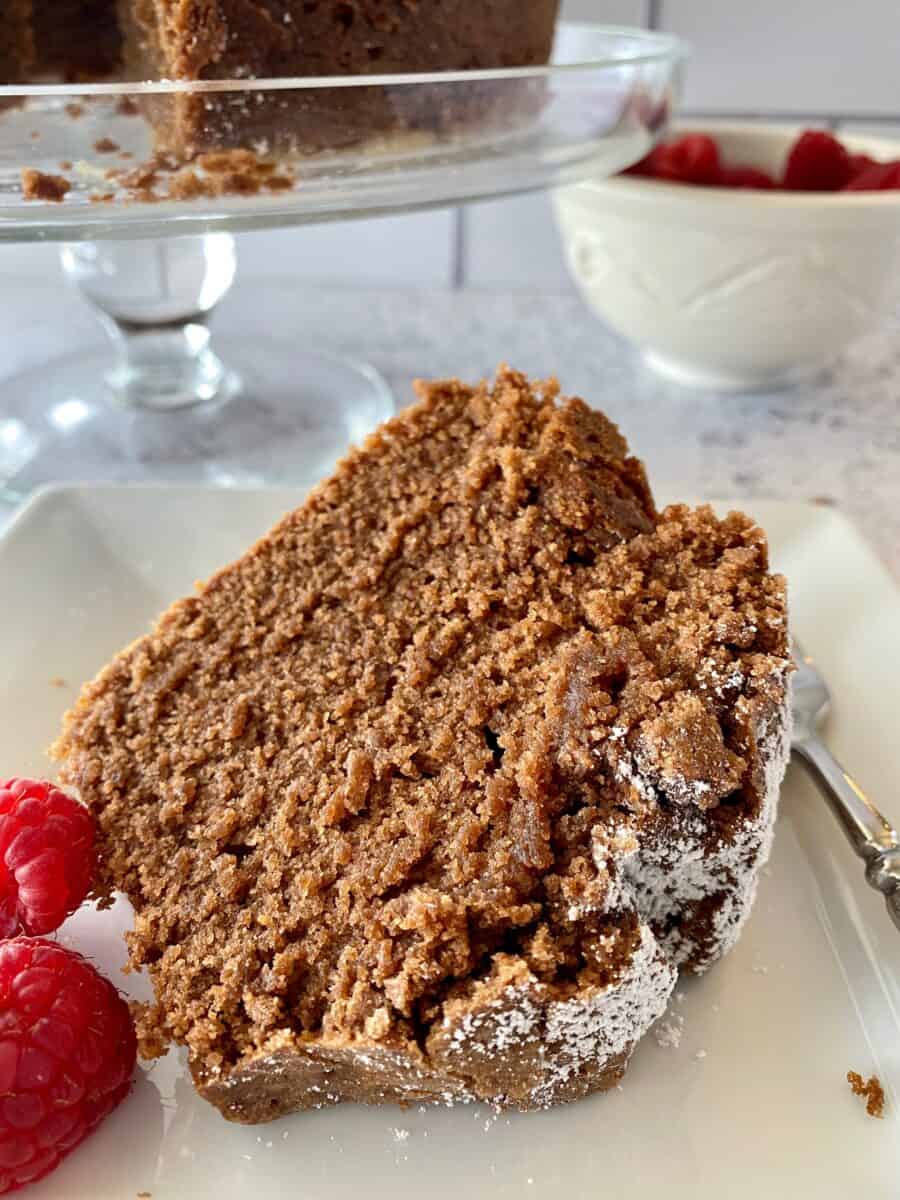 Recipe