Refrigerator Pickles are cool, crisp and refreshing. This recipe brings out the refreshing flavor in your cucumbers and offers a tangy and crunchy side dish for your favorite summertime meal, or any meal.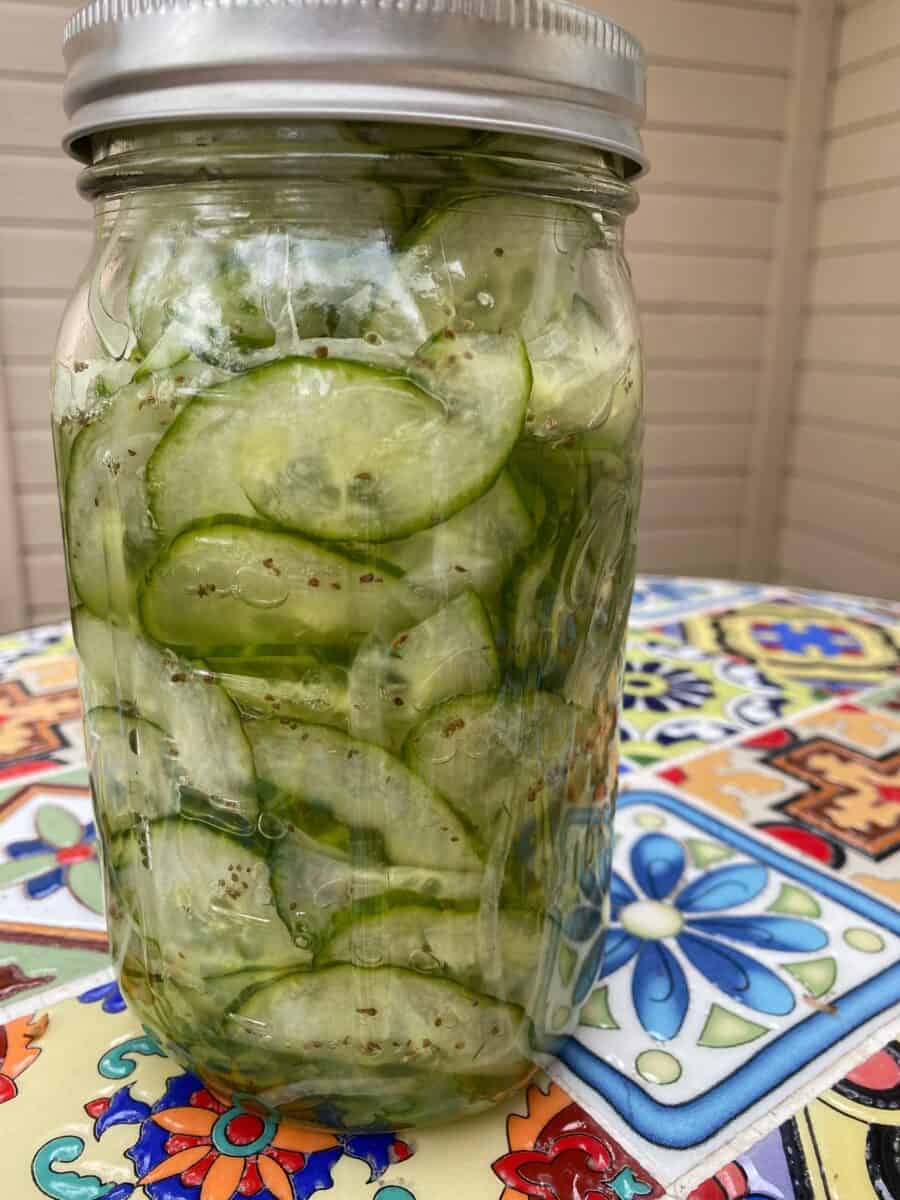 Choosing Cucumbers
I've made this recipe using fresh cucumbers from the Farmer's Market, from the grocery store and from the garden. While any variety of cucumber will taste delicious, I've had the best results using the English Cucumber. I think it has a slightly more crunchy texture and a thinner peel.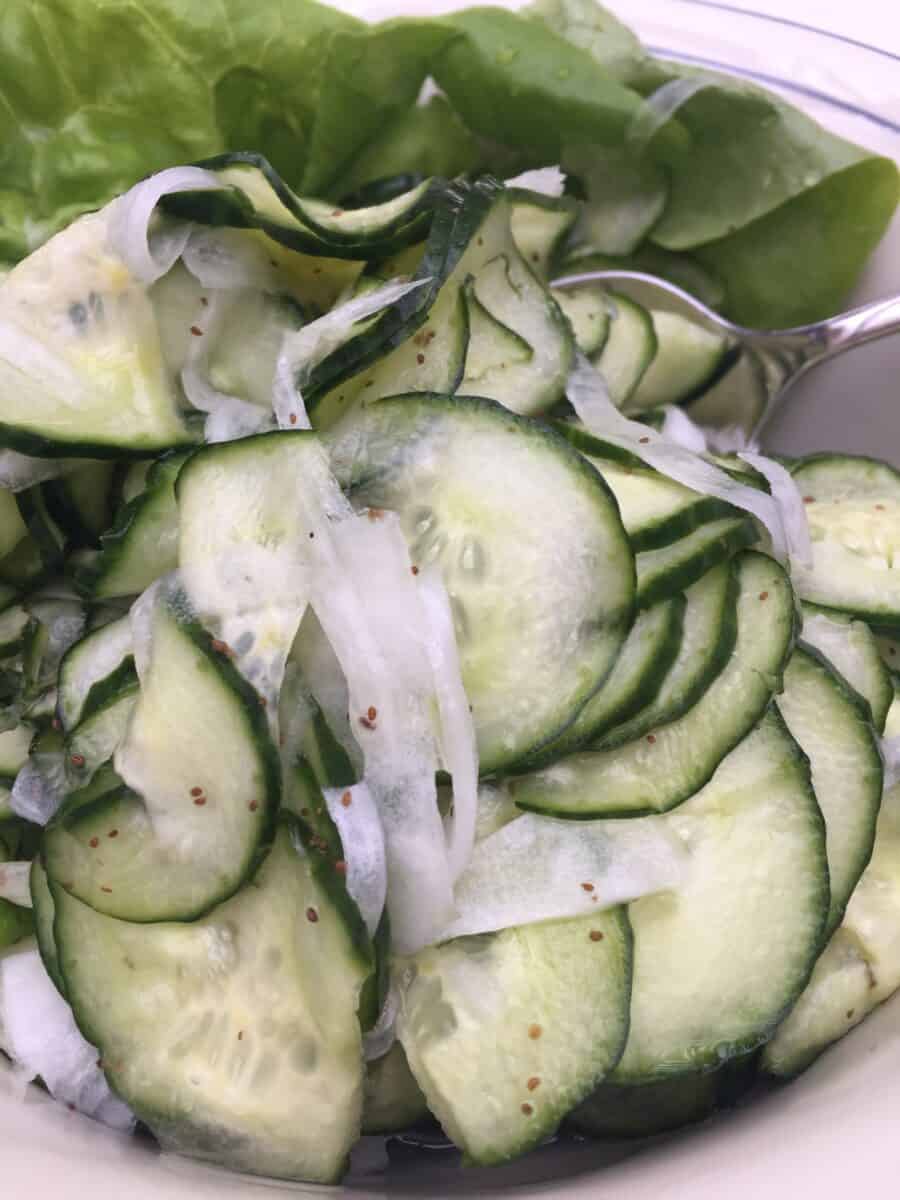 Peel, or no Peel
Peeling the cucumbers is an option for Refrigerator Pickles. This recipe is delicious either way. Sometimes the cucumber peels can be slightly bitter, especially if they are not garden-fresh.
When it comes to making a choice on whether the include that bright green edge on the cucumber slices, a lot depends on how recently the cucumbers were harvested and the variety of cucumber you choose.
The peels on English cucumbers are usually very light tasting and delicious. When I use the that variety of cucumber I always leave the peel on.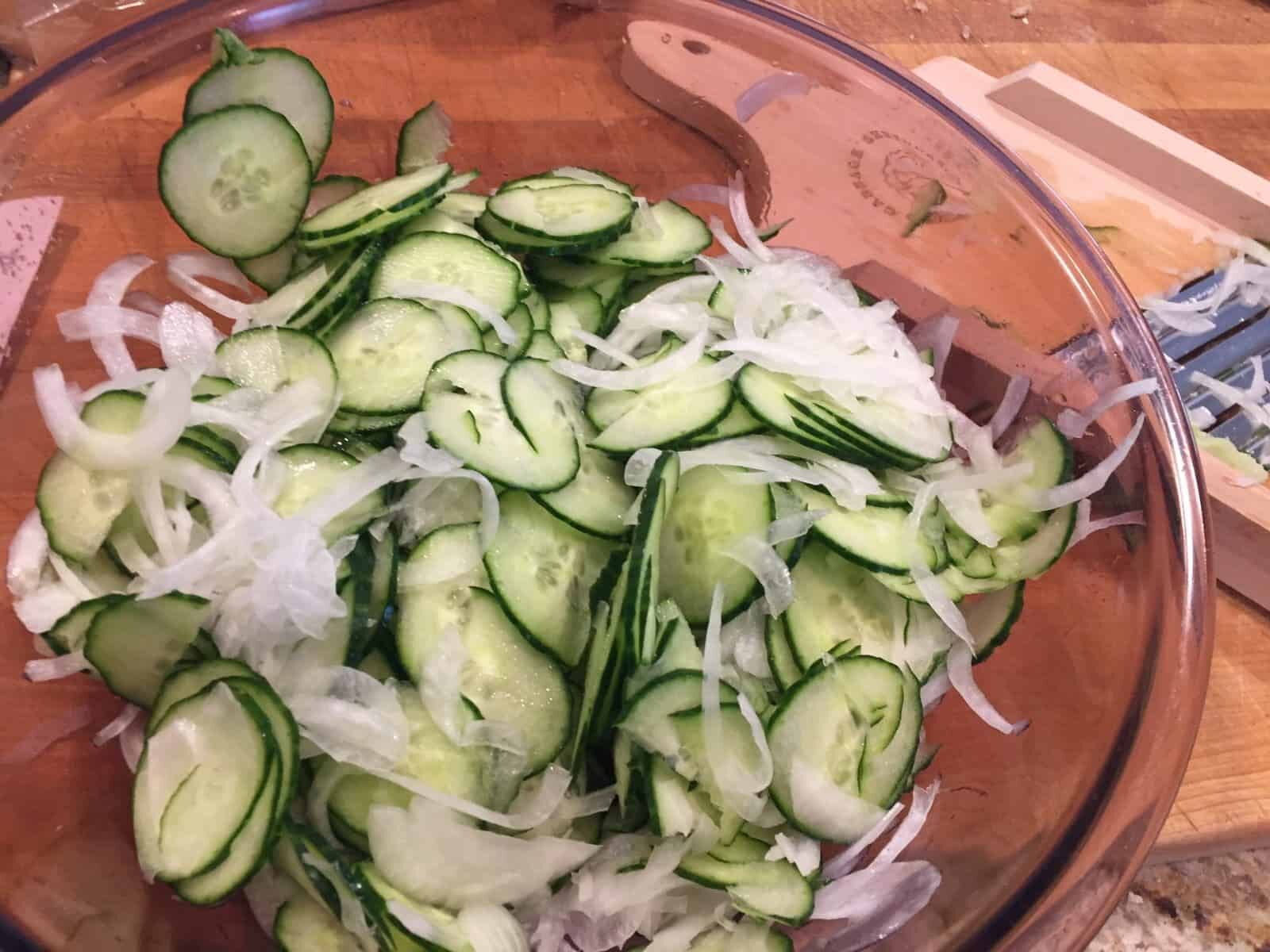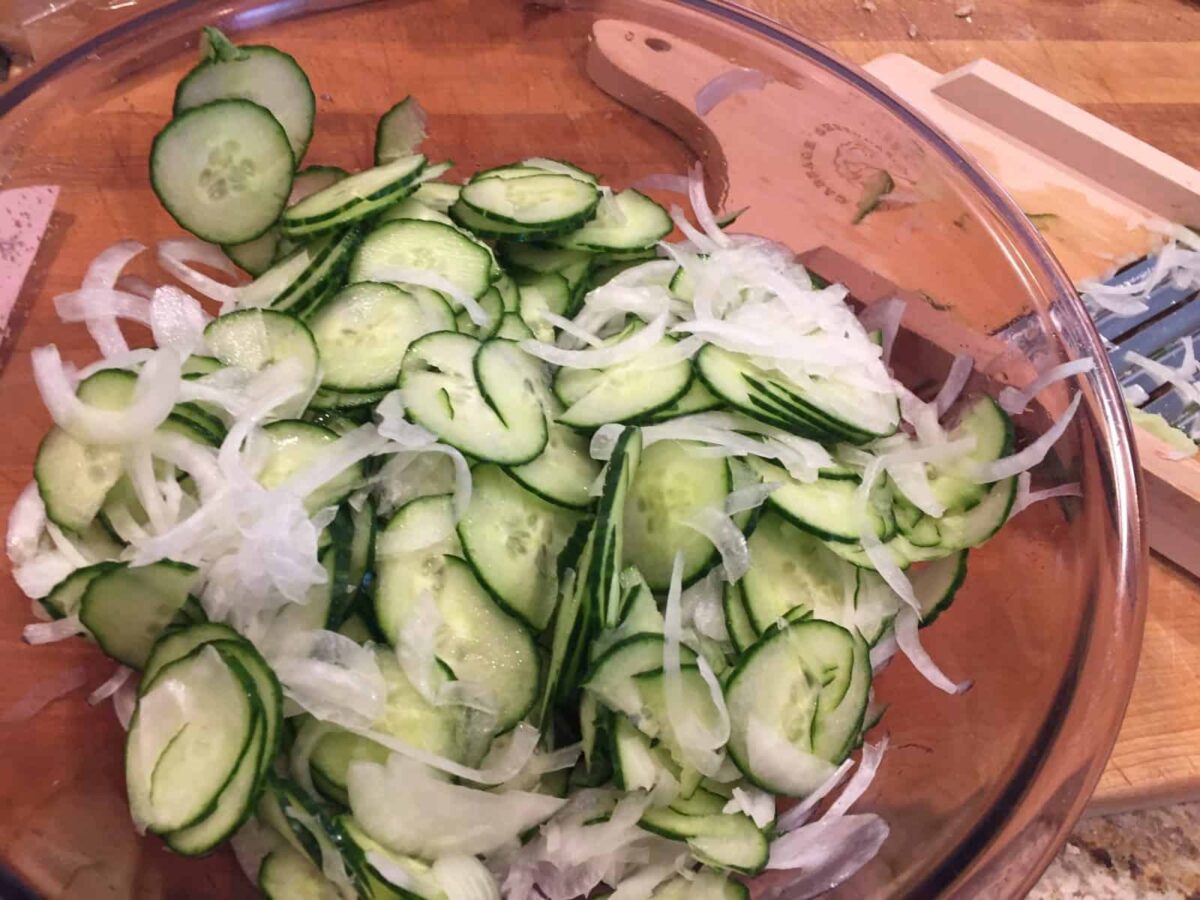 Quick Slicing
One of the easiest ways to get cucumbers sliced quickly and evenly is with this handy cabbage shredder. Honestly, it's good for so much more than just cabbage. I love how it works with cucumbers and onions in this recipe. Just be sure to use a protective glove so you don't take any risks as your hand gets closer to the blades.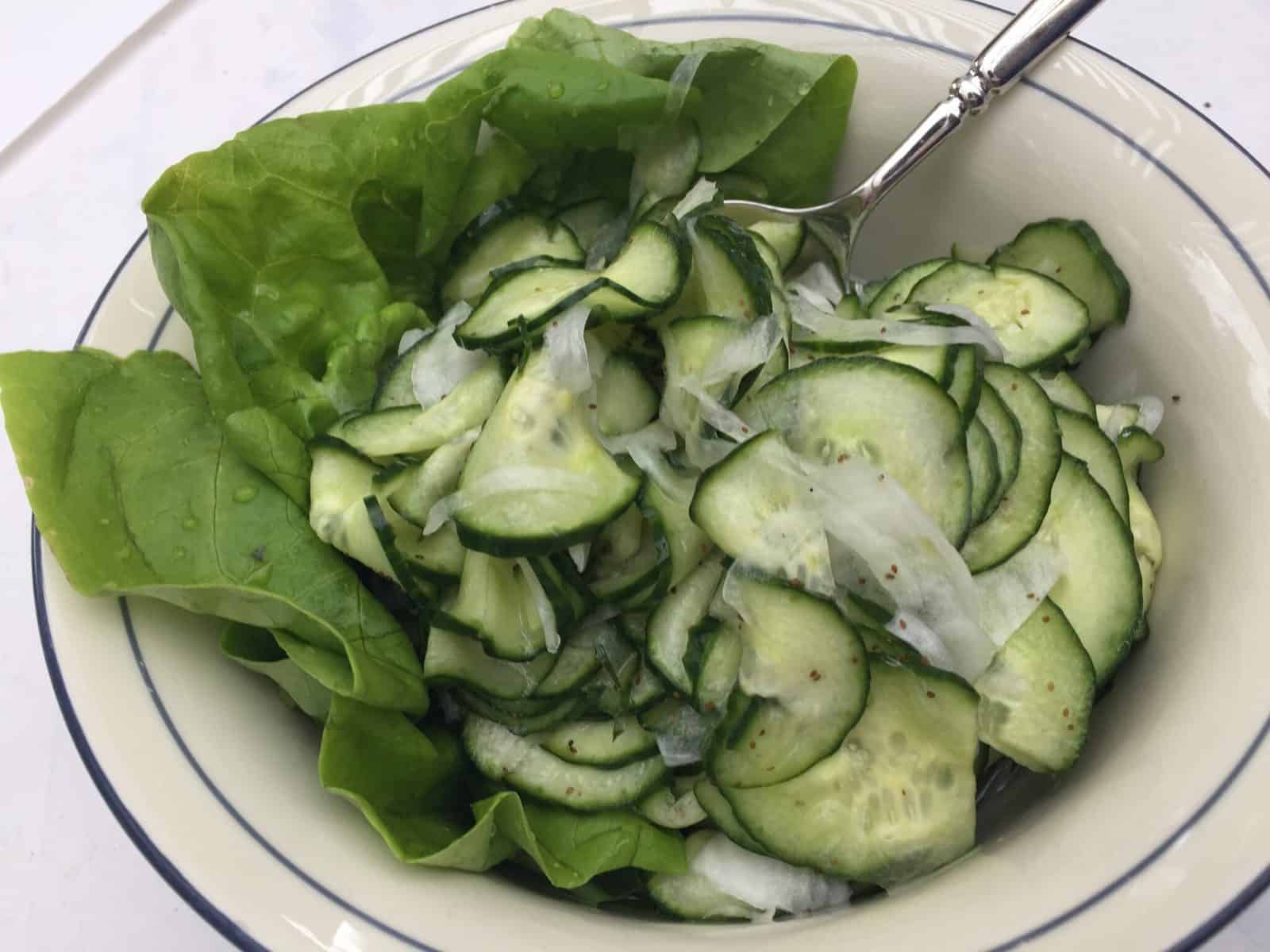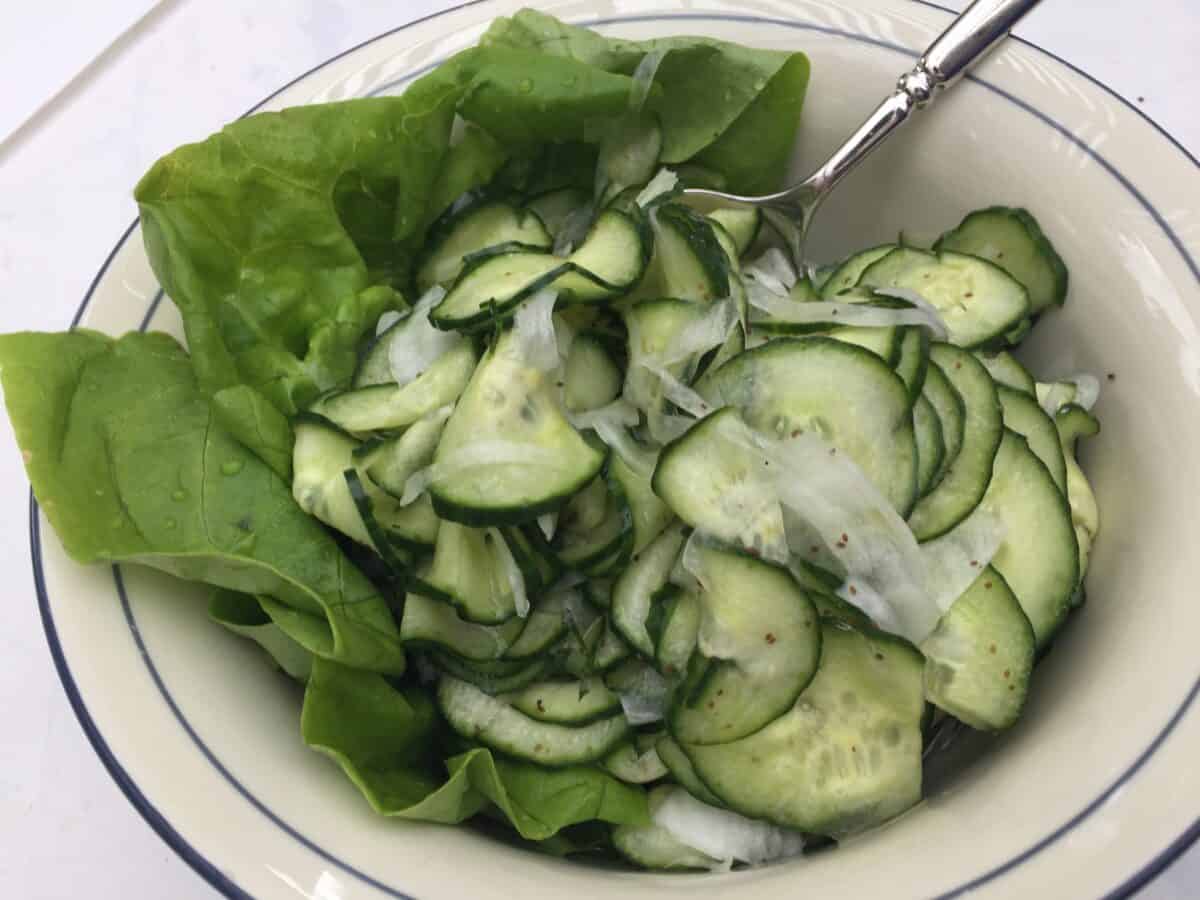 Auntie's Favorite
This recipe for Refrigerator Pickles was inspired from one shared by my Aunt Susie. She gave it to me in 2001 during a summertime visit to Boise. She lived in eastern Washington and loved how fast this side dish could come together with fresh cucumbers from the garden. It's the perfect way to use a big supply of cucumbers any time. Thank you Aunt Susie!
Looking for another way to use fresh produce? Try my No Peel Apple Cake. It's a wonderful way to use fresh apples and another all time favorite among aunties.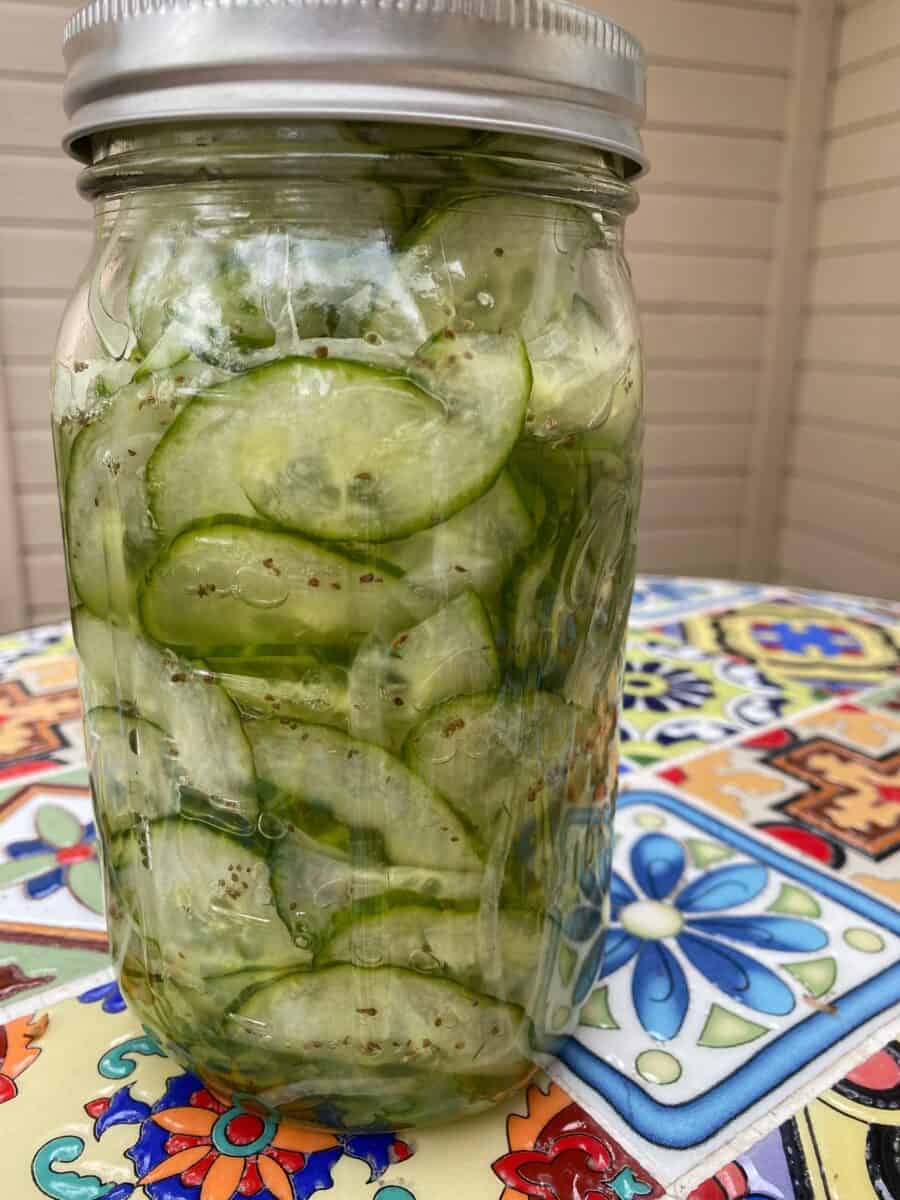 Be sure to give a star rating to the recipes you make from the Crinkled Cookbook. I always love hearing from you. Sharing is great too! Use the buttons after the recipe to text it with just one click or send it to family and friends on Pinterest and Facebook. Enjoy.
Recipe