Creamy Pea Salad is the perfect blend of extra sharp cheddar cheese, celery and red onions. This recipe has it all, texture, crunch, sweet and savory and oh yes, there's crispy bacon in there too. I could eat this all day. Just mix in the creamy sauce, and voila - you've prepared a family favorite side dish in minutes.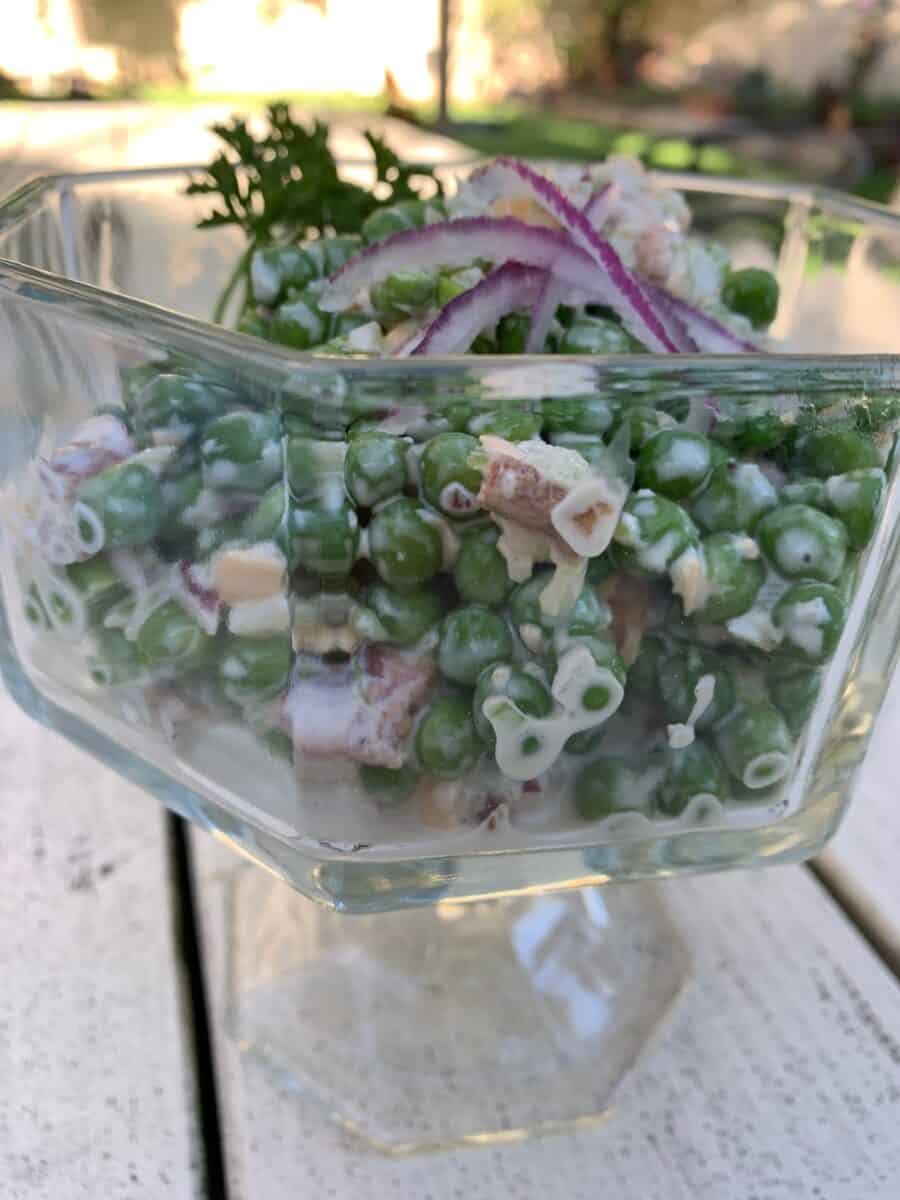 Great Combo of Ingredients
This is a recipe I've been tinkering with over the years, but have now settled on this combination of ingredients for Creamy Pea Salad. It makes a big bowl of salad, but doubling the recipe might be a good call since it goes so fast. If you are a fan of peas, you may also want to try my Four P Salad.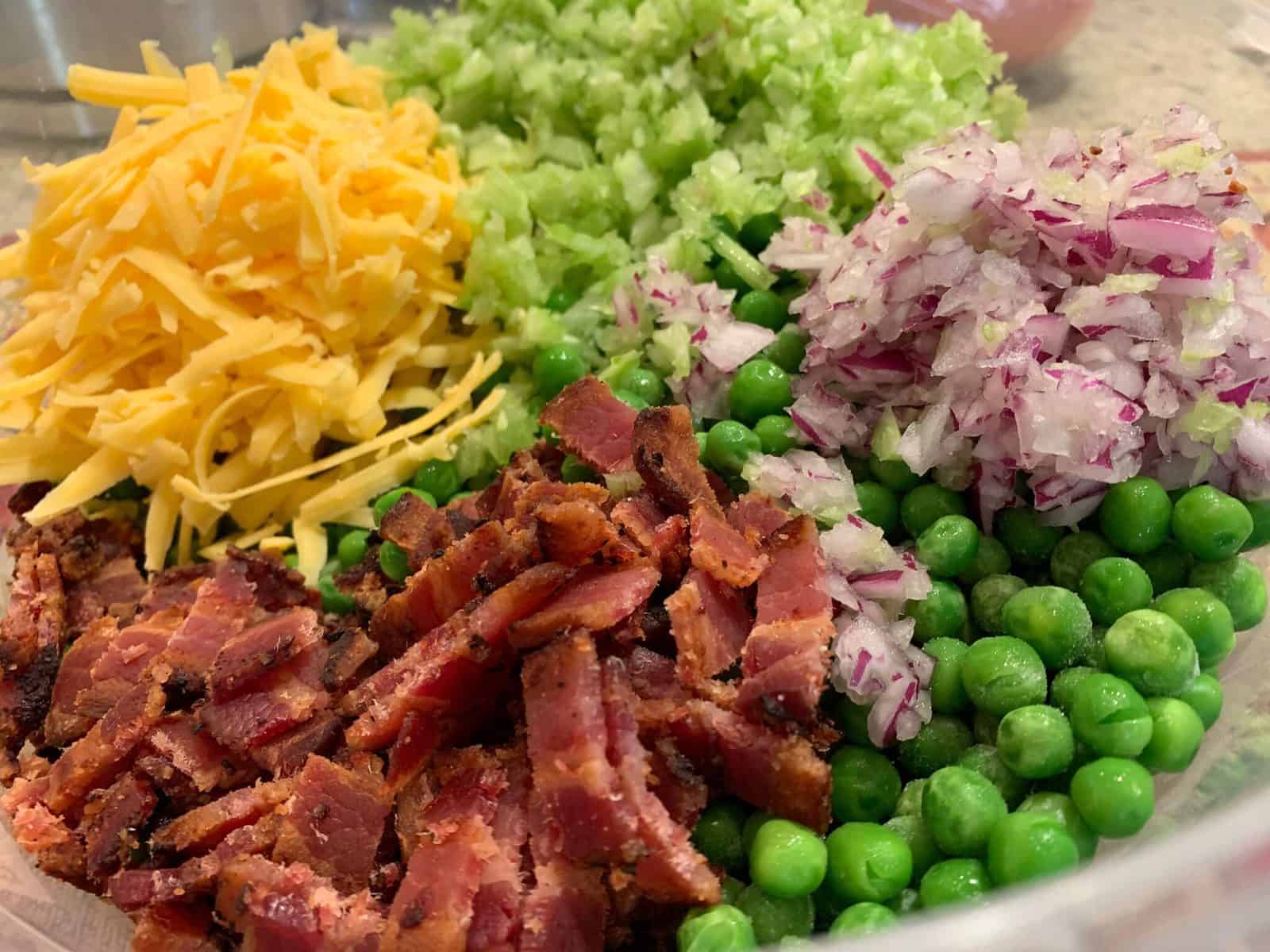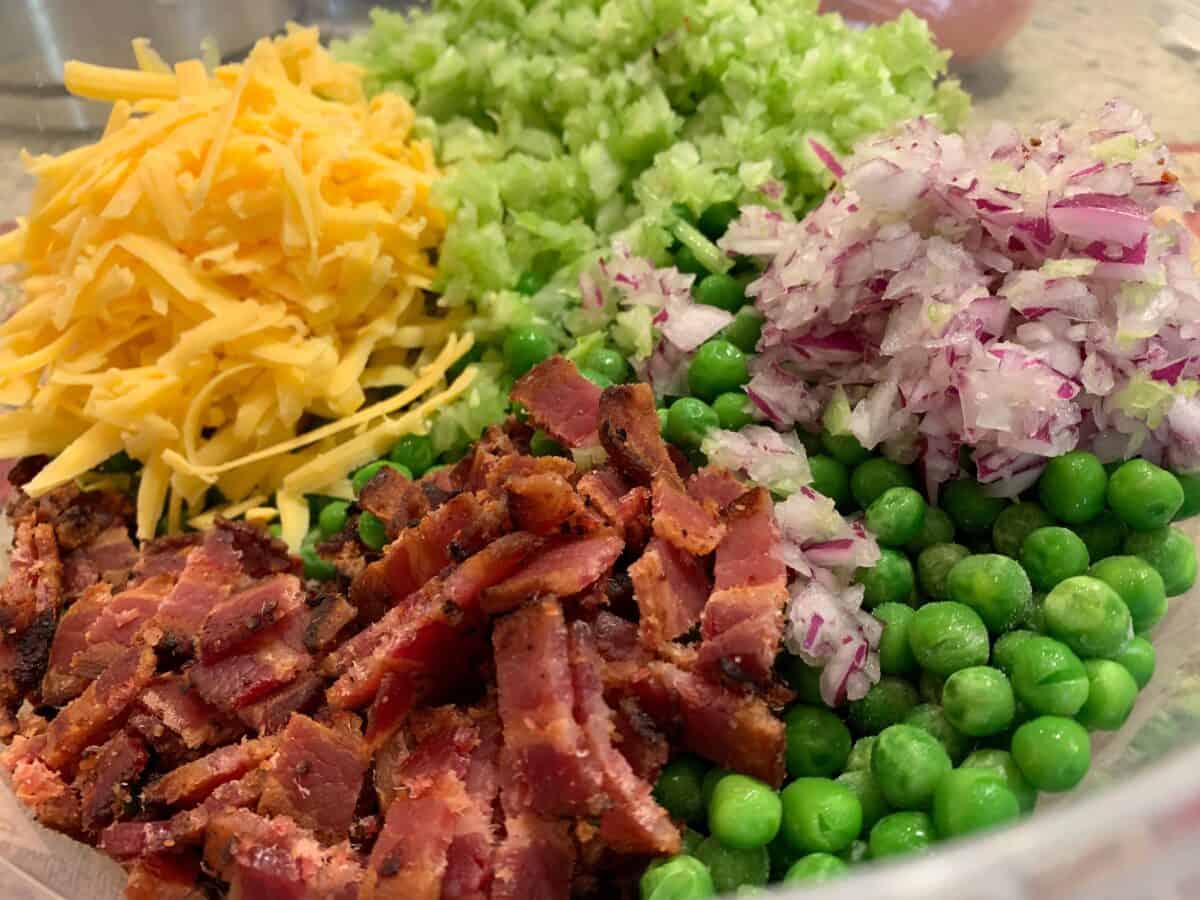 Do I cook the peas first?
Nope, there's no need to cook the peas. It's OK if the peas are still a little frozen when you mix this up. But to defrost the peas ahead of time remove the bag of peas from the freezer and place in the fridge. Easy! They'll defrost in no time. Sometimes if I'm in a big rush, I'll place the bag on the kitchen counter to defrost, but the fridge is the best option.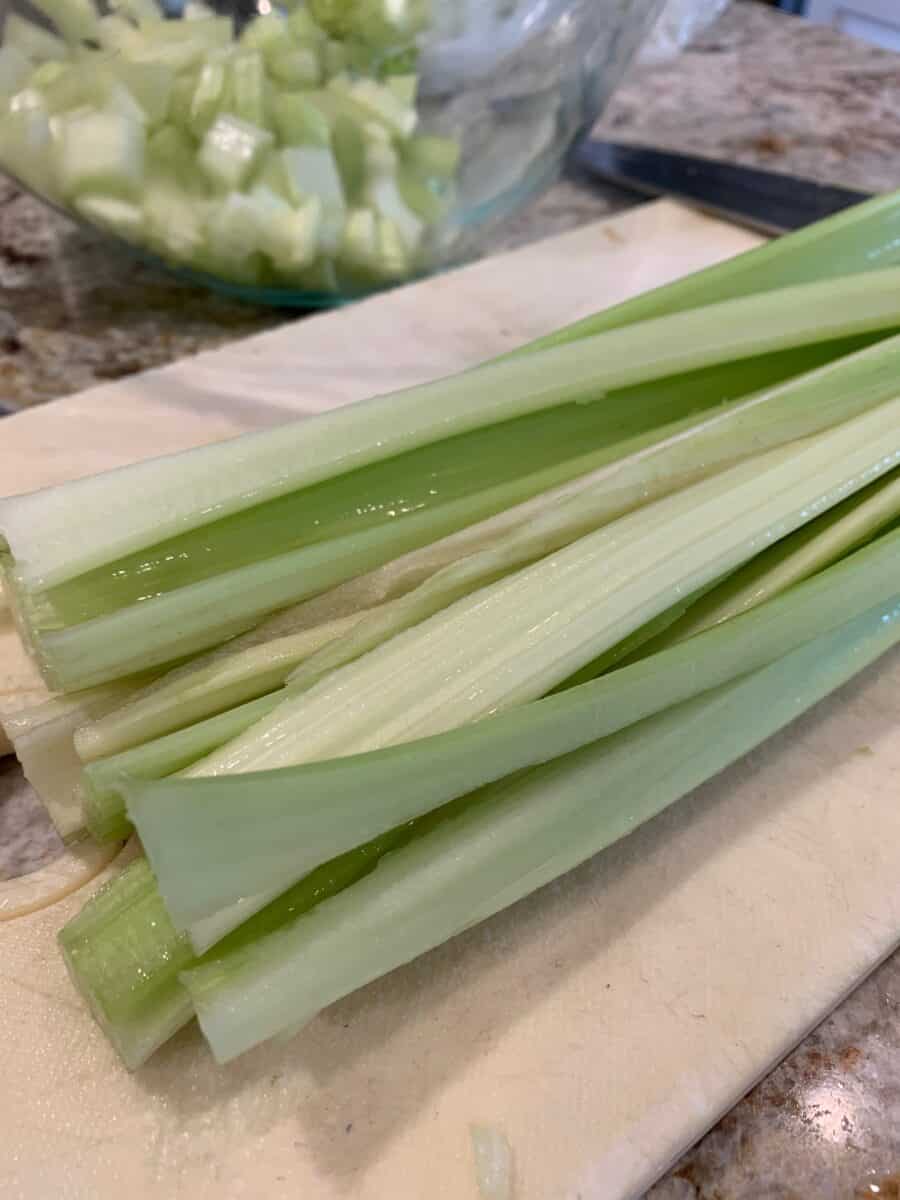 Recipe