Starbucks Copycat Egg Bites are vegetarian - full of cheese, veggies and a unique blend of egg, cottage cheese and Greek yogurt. These bites taste oh so close to the famous Sous Vide Egg Bites available at Starbucks. Best of all, this recipe is easily customizable just add your family's favorite veggies.
Note: Some of the links you find on this page are paid links, Amazon Associates. That means I make a small commission when you click and shop. Your cost is always the same and I only link to products or ingredients that I use and enjoy.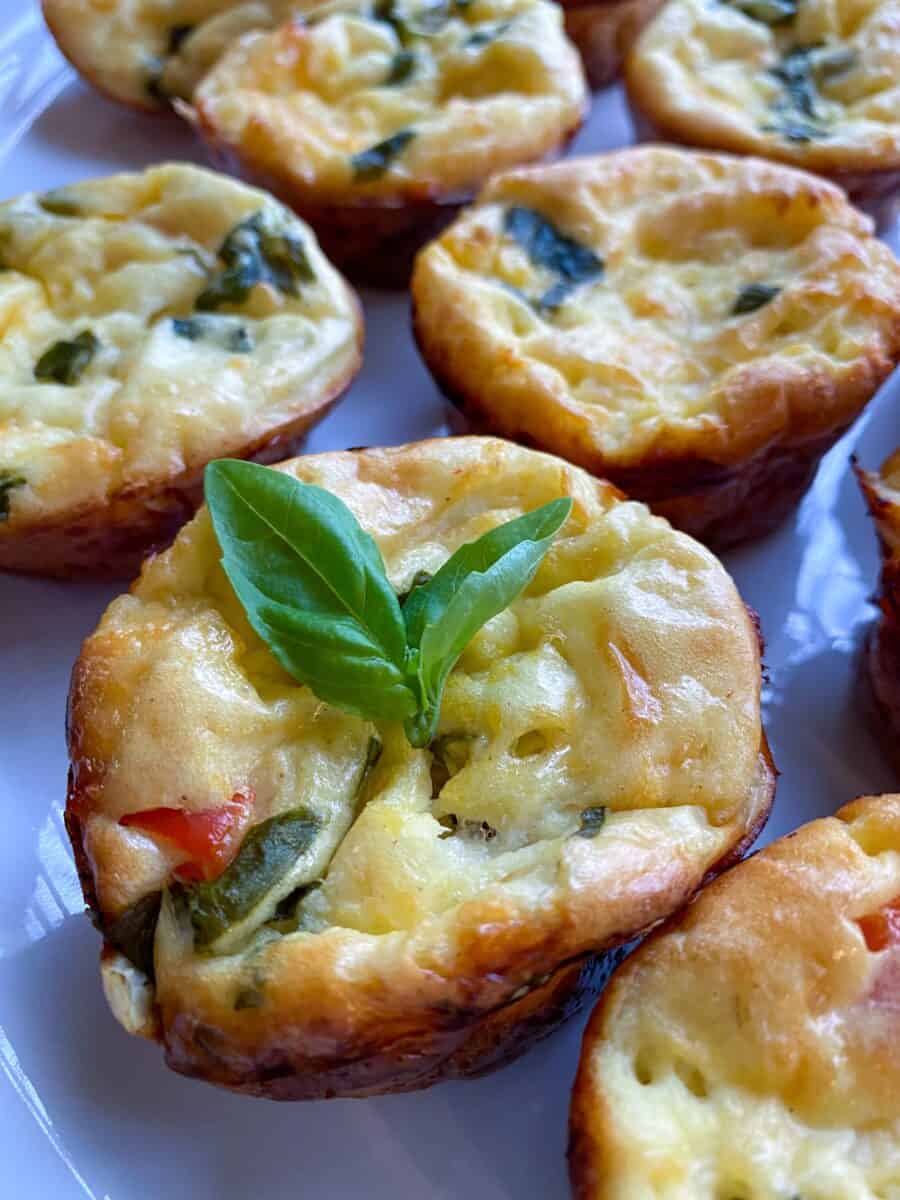 Ingredients to have on hand
Eggs
Monterey Jack cheese
Sharp Cheddar cheese
Cottage cheese
Non-fat Greek yogurt
Red peppers
Green onions
Fresh basil
White pepper
Equipment
I highly recommend using a silicone muffin pan. This is the one I use, but any brand will work. Just make sure it's silicone, that's what helps create the soft texture of each egg bite and ensures that they will pop out of the pan after baking.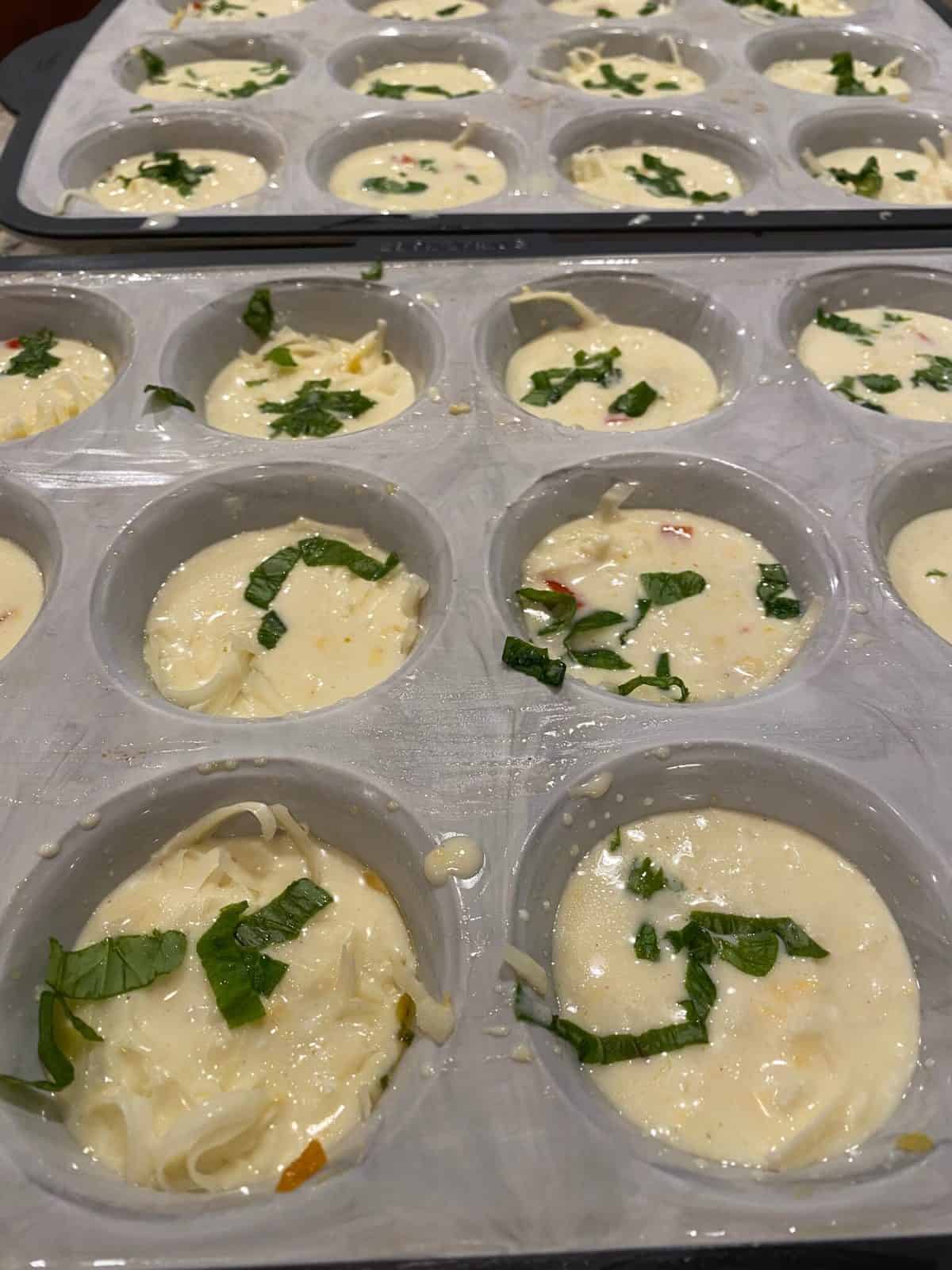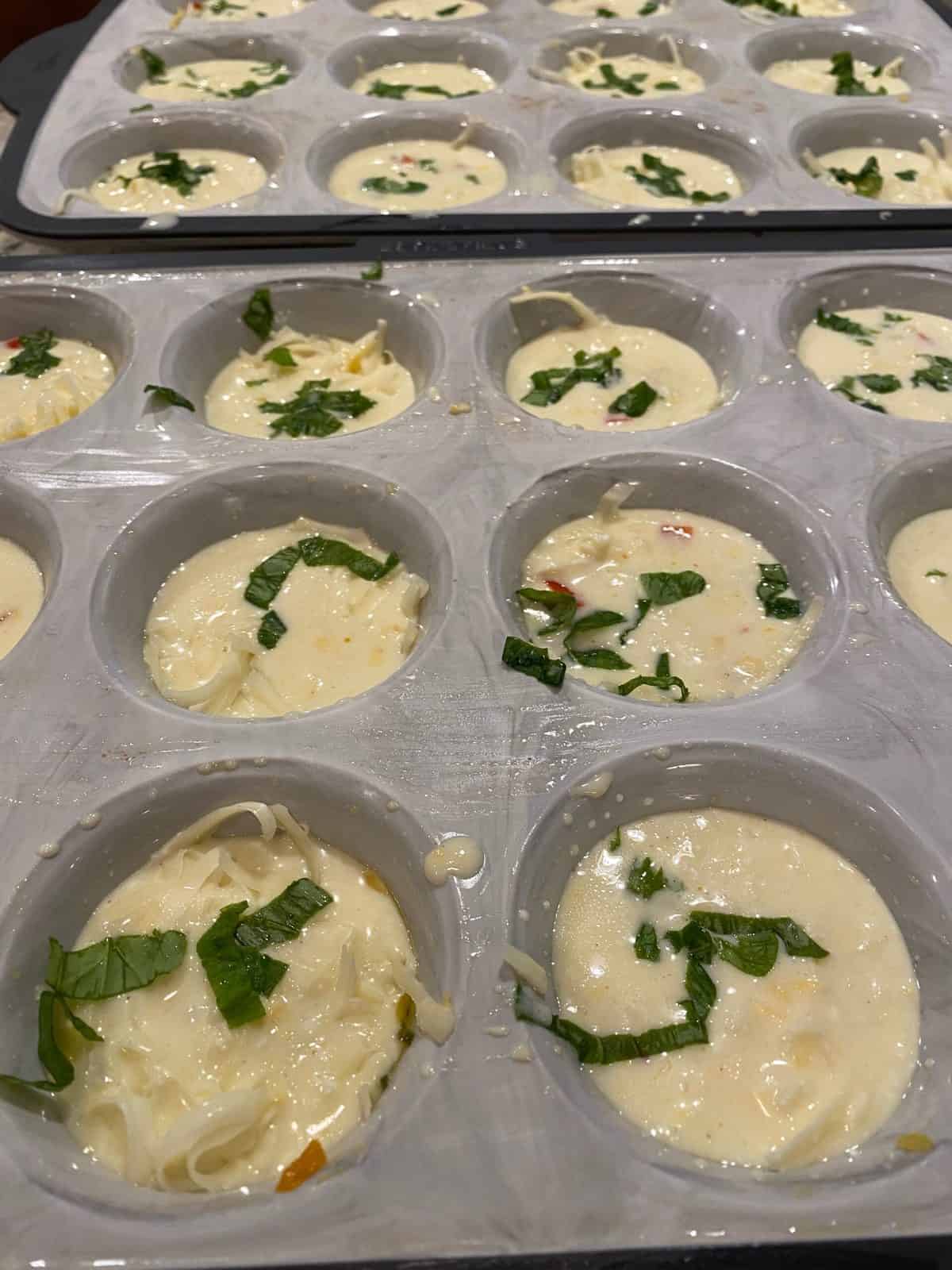 A dear friend of mine tried this recipe using a regular, metal muffin pan and she told me the egg bites were very hard to remove from the pan.
A Silicone pan is best for this recipe.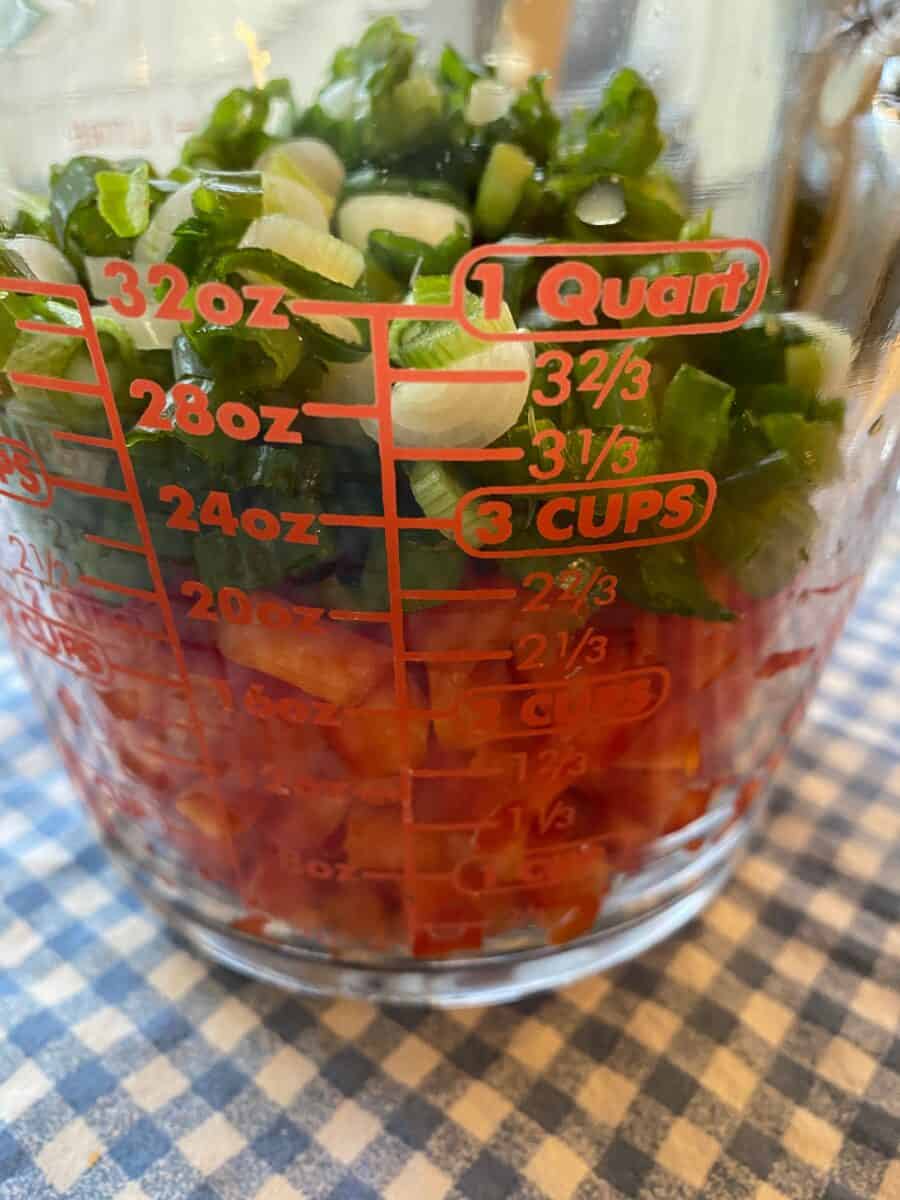 It Starts with Fresh Veggies
There's a lot of veggie-flexility with this recipe, but I love the combination of red peppers and green onions in each egg bite.
No need to be precise when measuring the amount of diced vegetables to add, as long as you have roughly four cups total you'll have plenty of veggies for 24 muffin cups. I place about a tablespoon of the red pepper and green onion mixture in each cup.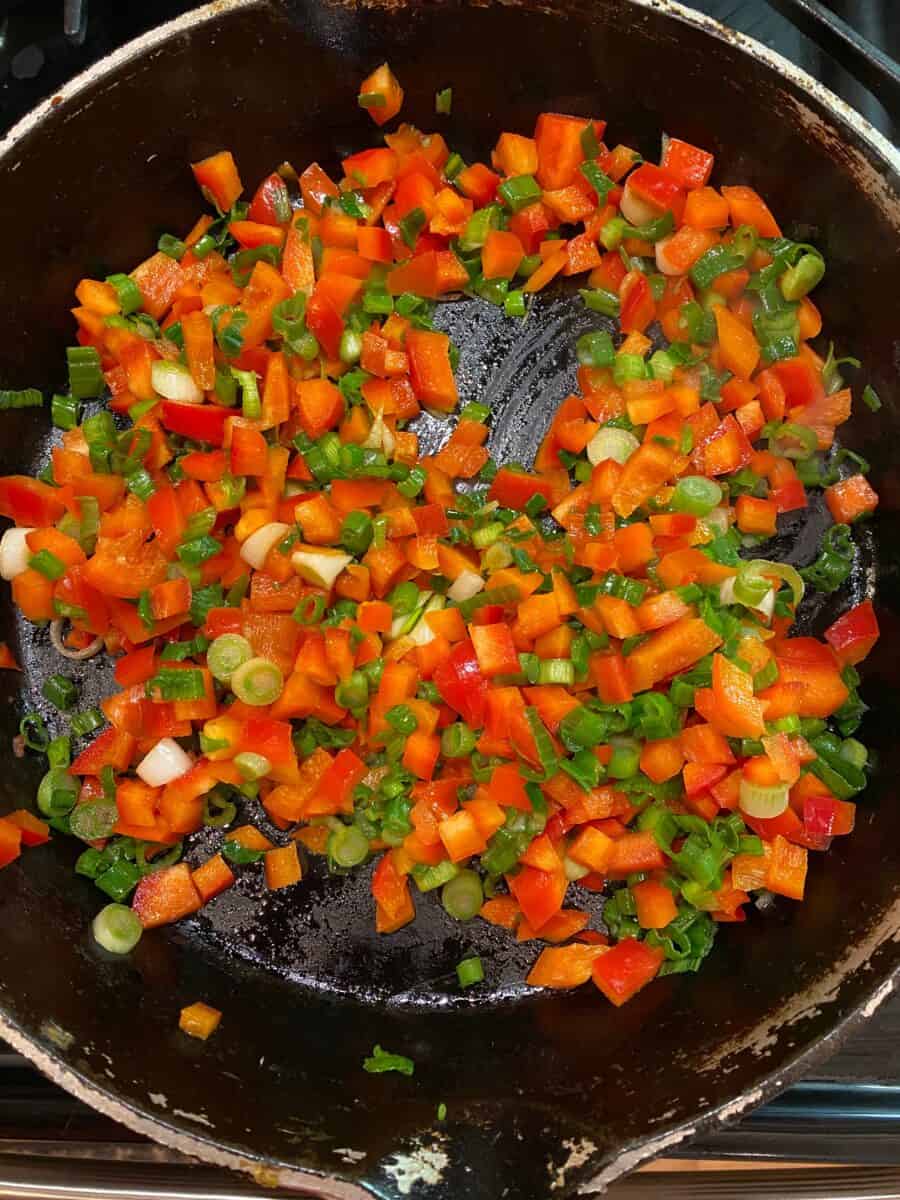 Oven-baked, instead of sous vide
The egg bites we find at Starbucks are called sous vide which sounds like something very complicated, but as you probably guessed it is French and translates to mean "under vacuum." It's pronounced "soo-veed," and although I took several years of French (many years ago), it wasn't until Starbucks first launched this item that I heard the term used so broadly.
I really like how Bon Appetite describes the sous vide process, it's essentially cooking food in a vacuum sealed bag in a temperature controlled environment, like water.
But this recipe for Starbucks Egg Bites is oven-baked. No water needed. No vacuum sealing required.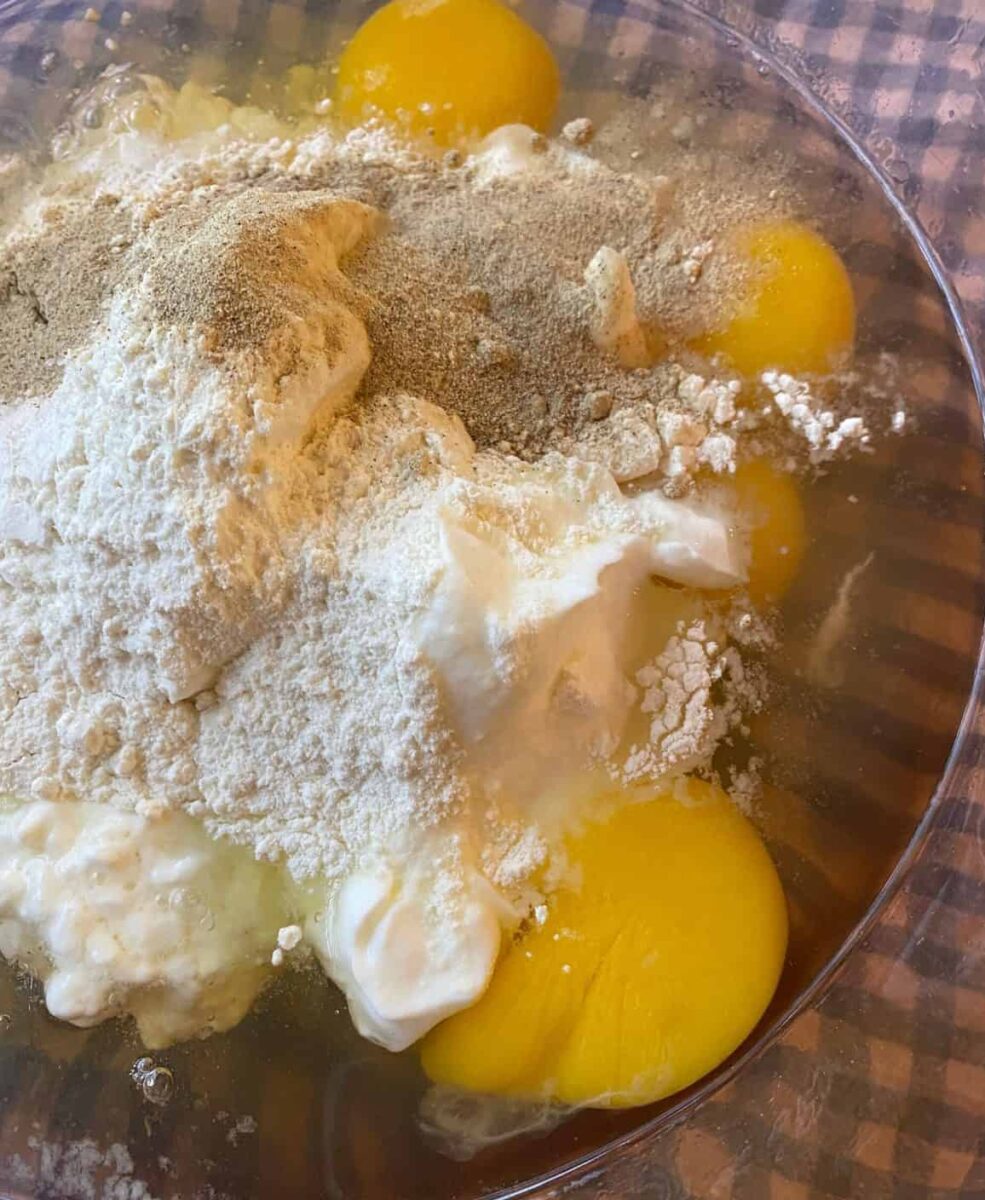 Careful not to overfill the cups
It's tempting to fill these muffin cups all the way to the top, but by allowing about a ½ inch of space you'll ensure the perfect-sized egg bite.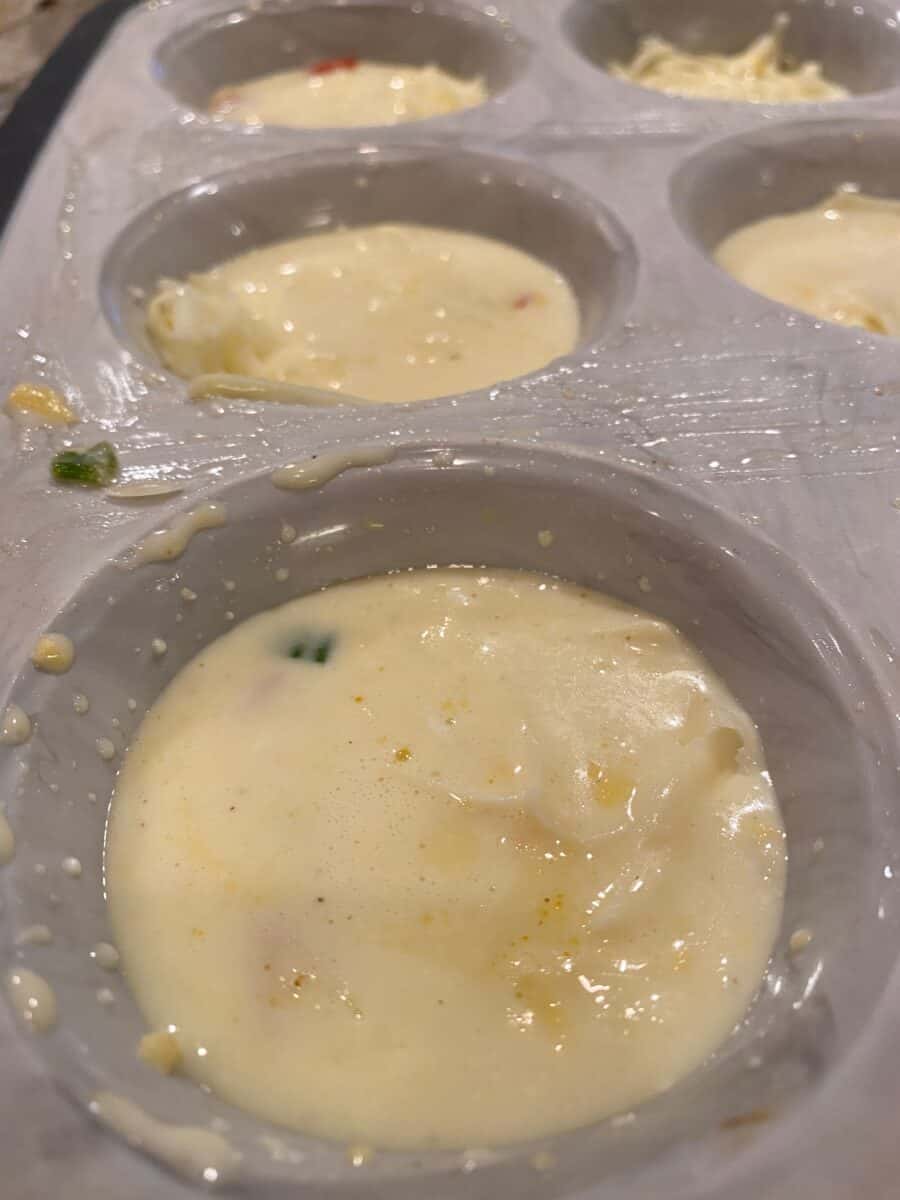 Add egg whites
Starbucks Copycat Egg Bites are full of great egg protein, eight eggs to be exact in this recipe. But to mimic the consistency of what we find in the famous Starbucks egg bites, it's helpful to have a few extra egg whites included in the liquid ingredients.
That's why we use six whole eggs, and two egg whites.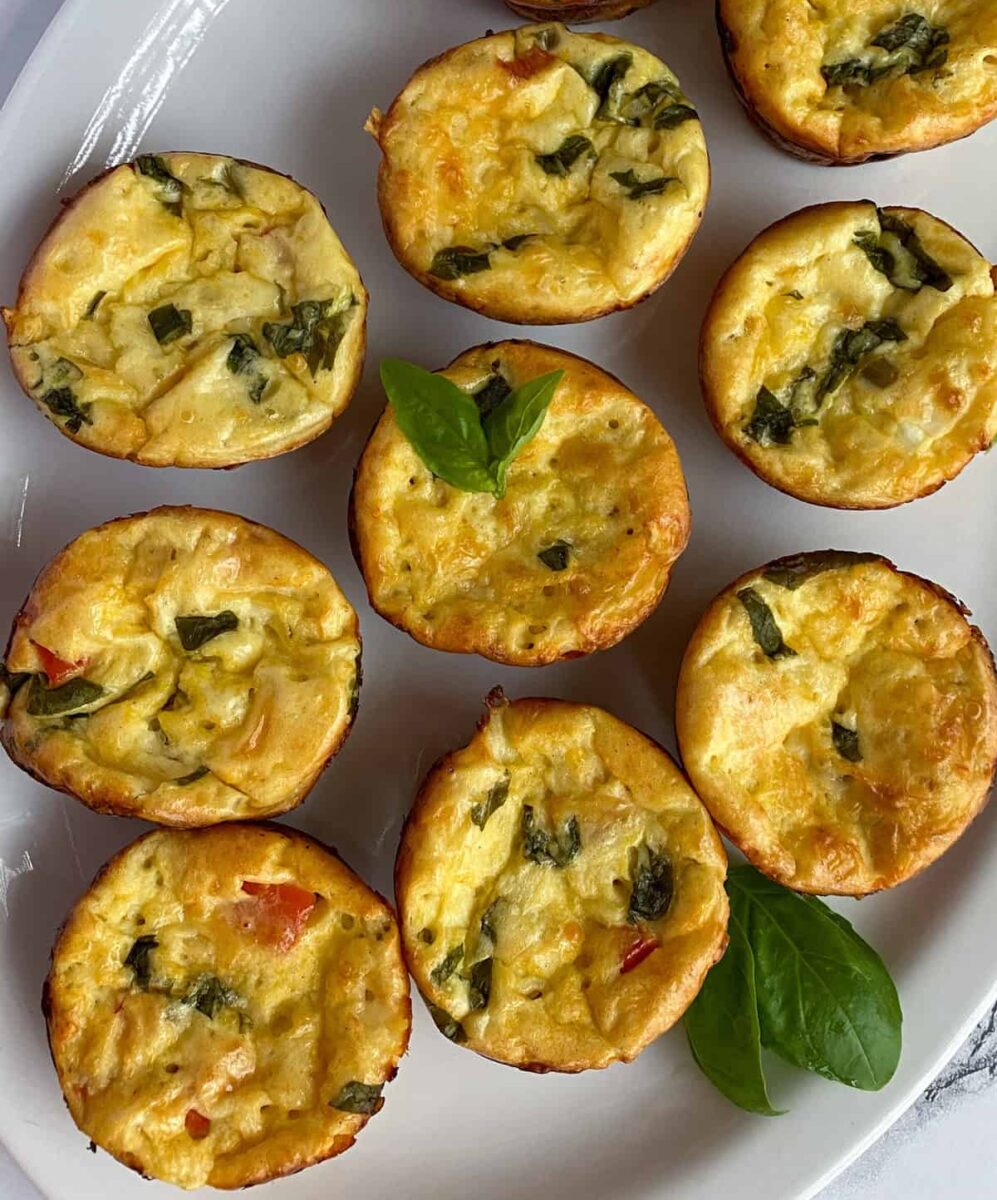 How to heat up egg bites
I think the microwave oven is the best place to warm up leftover, refrigerated egg bites. Microwave ovens vary in terms of wattage, so you'll want to experiment with it. I get the best results by lowering the power by 50 percent.
Wrap egg bites in waxed paper or a paper towel
Set microwave timer for about a minute
Set microwave oven for half power
After one minute, check egg bites for the proper temperature
Add an additional 5 or 10 seconds on full power, if needed
Enjoy!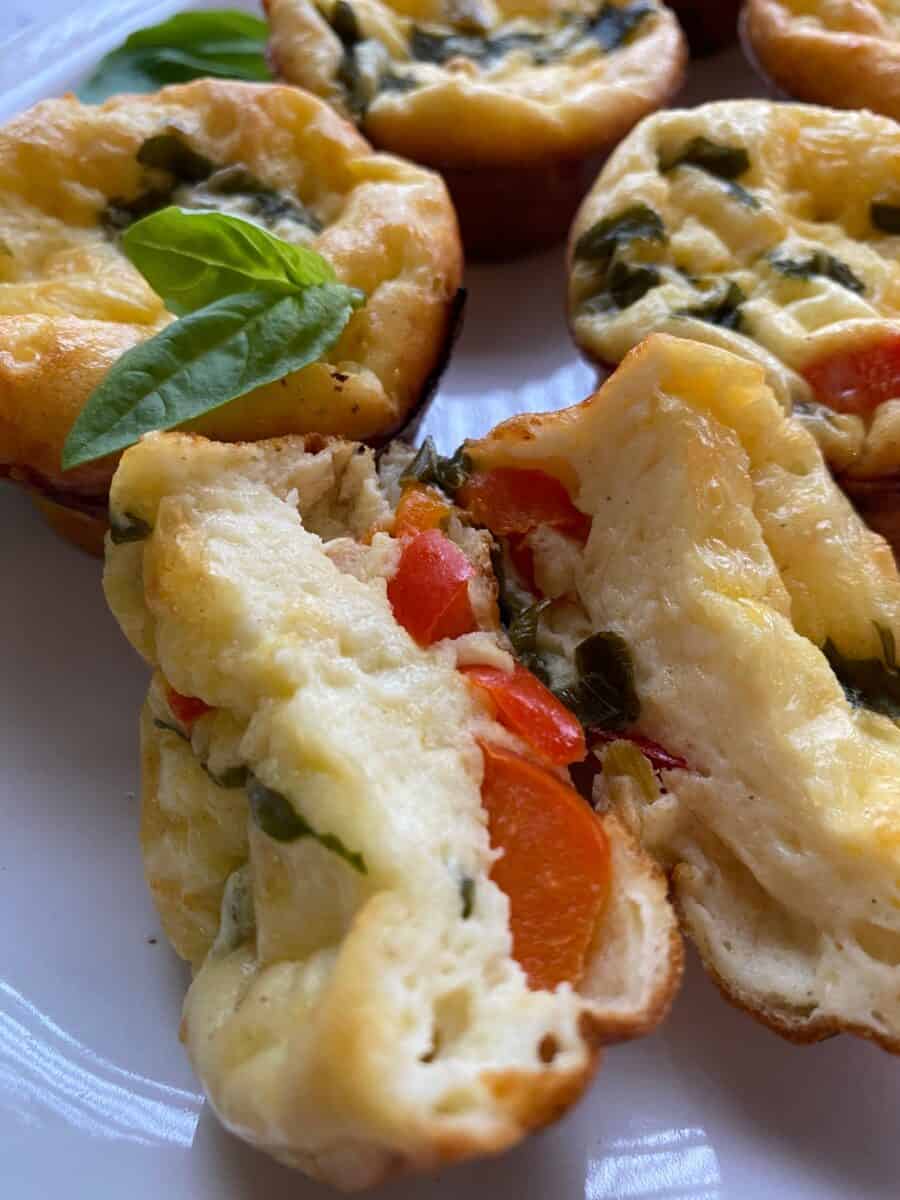 The Crinkled Cookbook is not in any way affiliated with Starbucks. This recipe is simply my best guess at what their special recipe for Sous Vide Egg Bites might be.
More breakfast and brunch ideas
There's nothing better than starting the day with great food. Here are some of my favorite recipes for breakfast or brunch. Just add your favorite coffee, tea, hot cocoa and maybe a few mimosas and you'll be set.
Be sure to give a star rating to the recipes you make from the Crinkled Cookbook. I always love hearing from you. Sharing is great too! Use the buttons after the recipe to text it with just one click or send it to family and friends on Pinterest and Facebook. Enjoy.