Indulge in the bakery taste of Carrot and Banana Muffins which are a delightful combination of carrot cake and banana bread. The perfect blend of ripe bananas and sweet grated carrots creates an incredibly moist and fluffy texture that is simply scrumptious. The muffins are lightly sweetened with maple syrup and brown sugar, adding a deliciously nutty flavor to the natural sweetness of bananas and carrots. Grab a handful for a quick breakfast or a satisfying snack.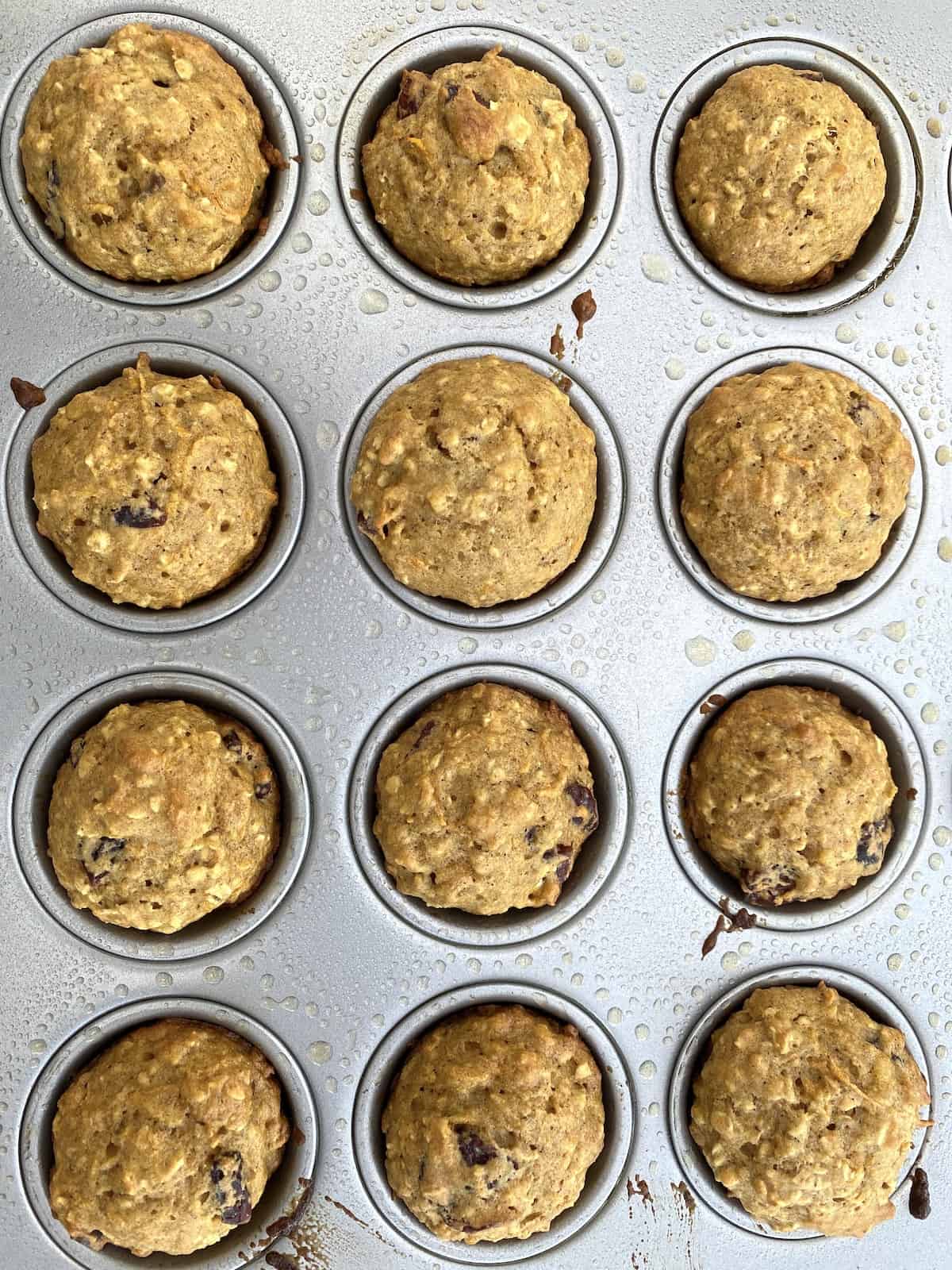 Jump to:
Ingredients to Have on hand
Most of the items you'll need to make these mini-muffins are basic pantry staples including salt, baking soda and brown sugar. Here are the things you'll want to double-check, to be sure you have on hand:
whole wheat flour
oats, instant or regular
dried fruit such as cranberries
carrots
ripe bananas
maple syrup
Scroll down for details on the quantities and measurements for each ingredient.
Carrot Cake and Banana Bread Combo
These muffins are a flavor combination very similar to carrot cake and banana bread. If you like either of those or both of those, I think you'll love this recipe.
Each mini muffin is like a bite into a sweet carrot cake with the essence of banana bread.
Carrot Banana muffins are the perfect solution for everything from a quick breakfast with a few cups of coffee to a picnic lunch or a to-go snack any time of day,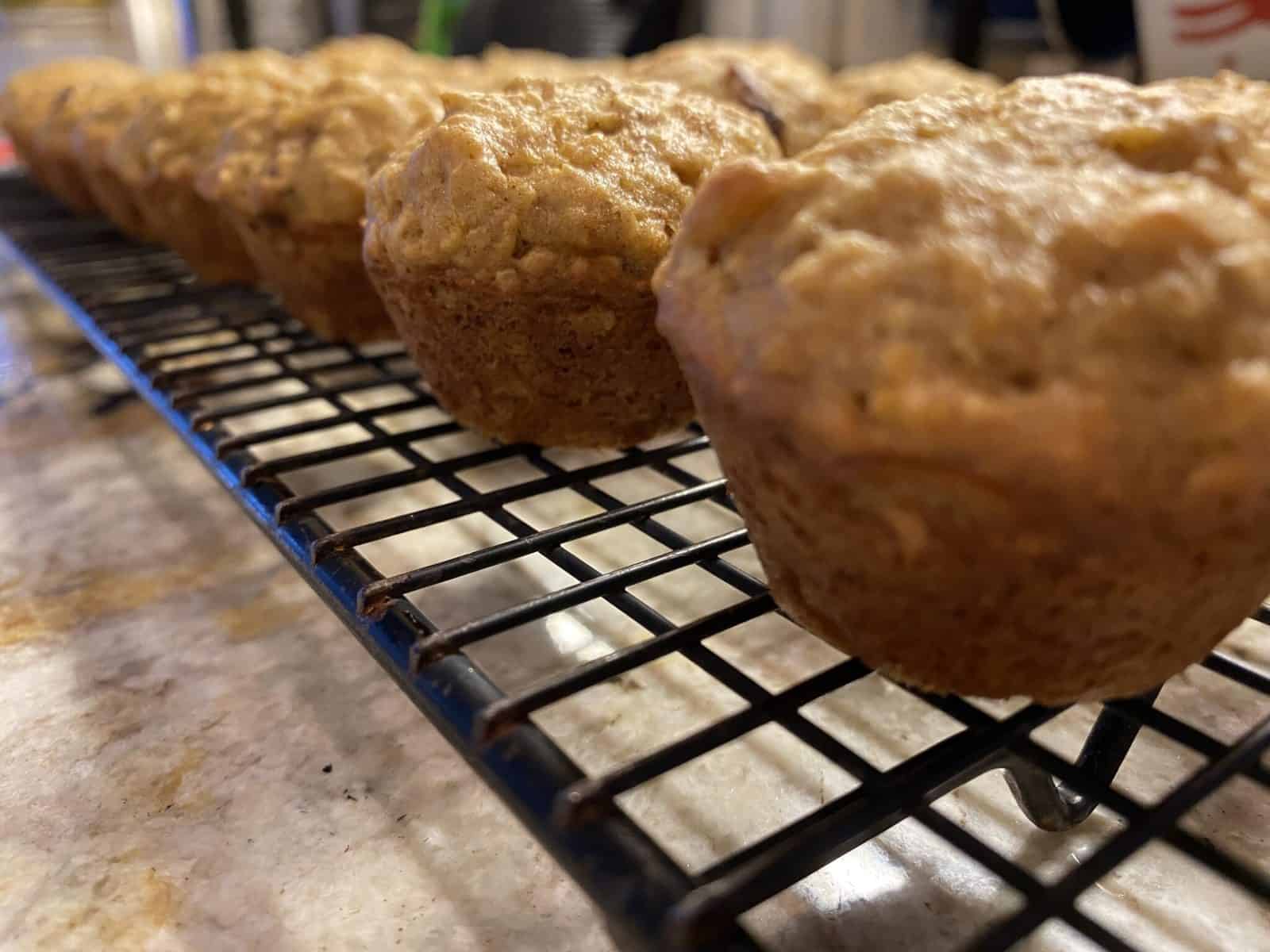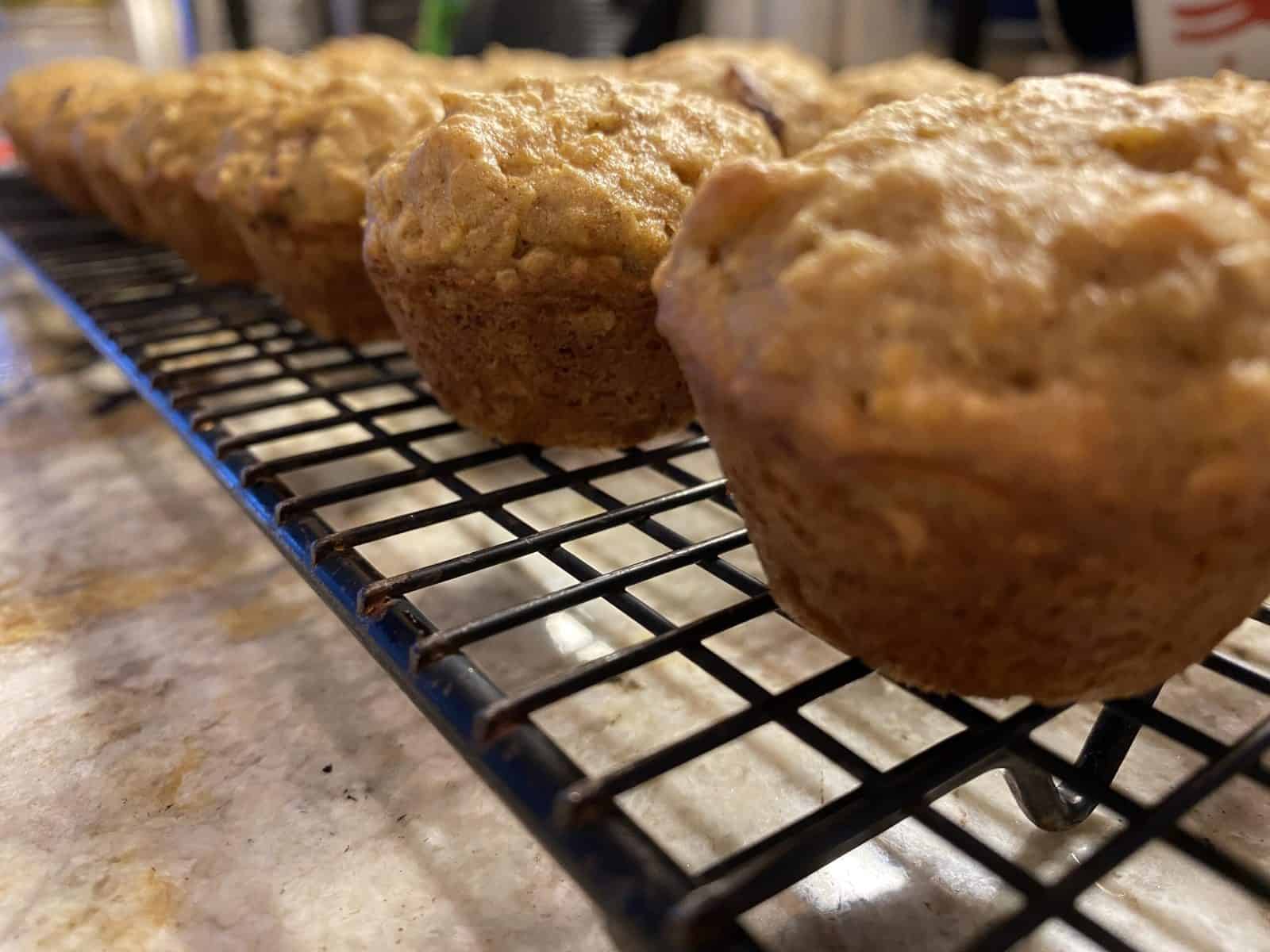 Ripe Bananas, Big Flavor
Like our favorite banana bread recipes, this one calls for plenty of ripe bananas.
Either two medium or three small bananas is about the perfect amount, but I've never measured it to be exact.
This recipe is very forgiving so you can't overdo the bananas as long as you keep it to about two or three large bananas.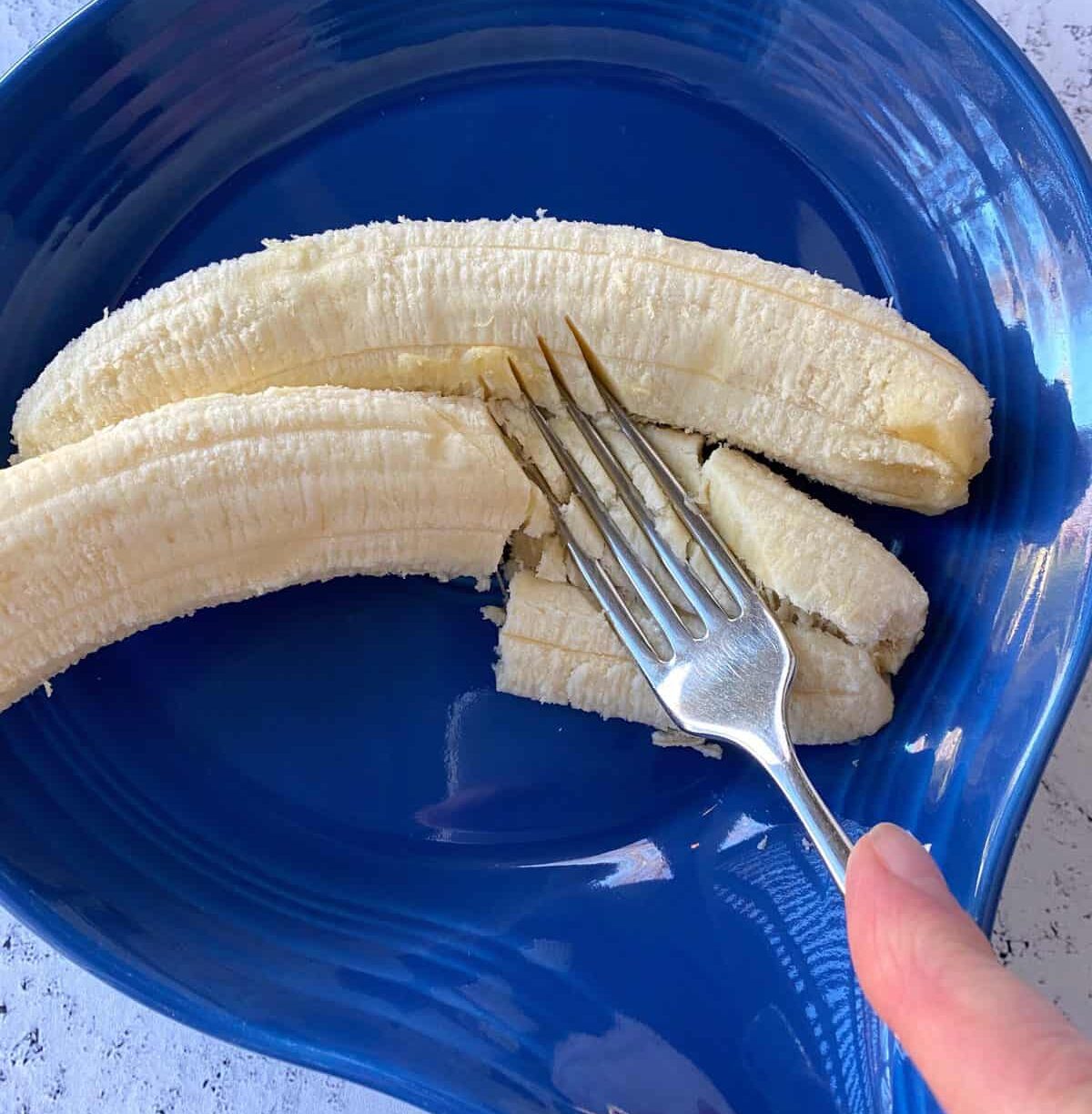 Shred the Carrots
Like carrot cake, there are plenty of carrots in this muffin recipe. When you grate the carrots, be sure to use the side of your grater that creates finer-sized slices.
On some box graters, it's the side that has the smaller holes. Generally, it's the side of the grater used to shred hard cheeses like parmesan.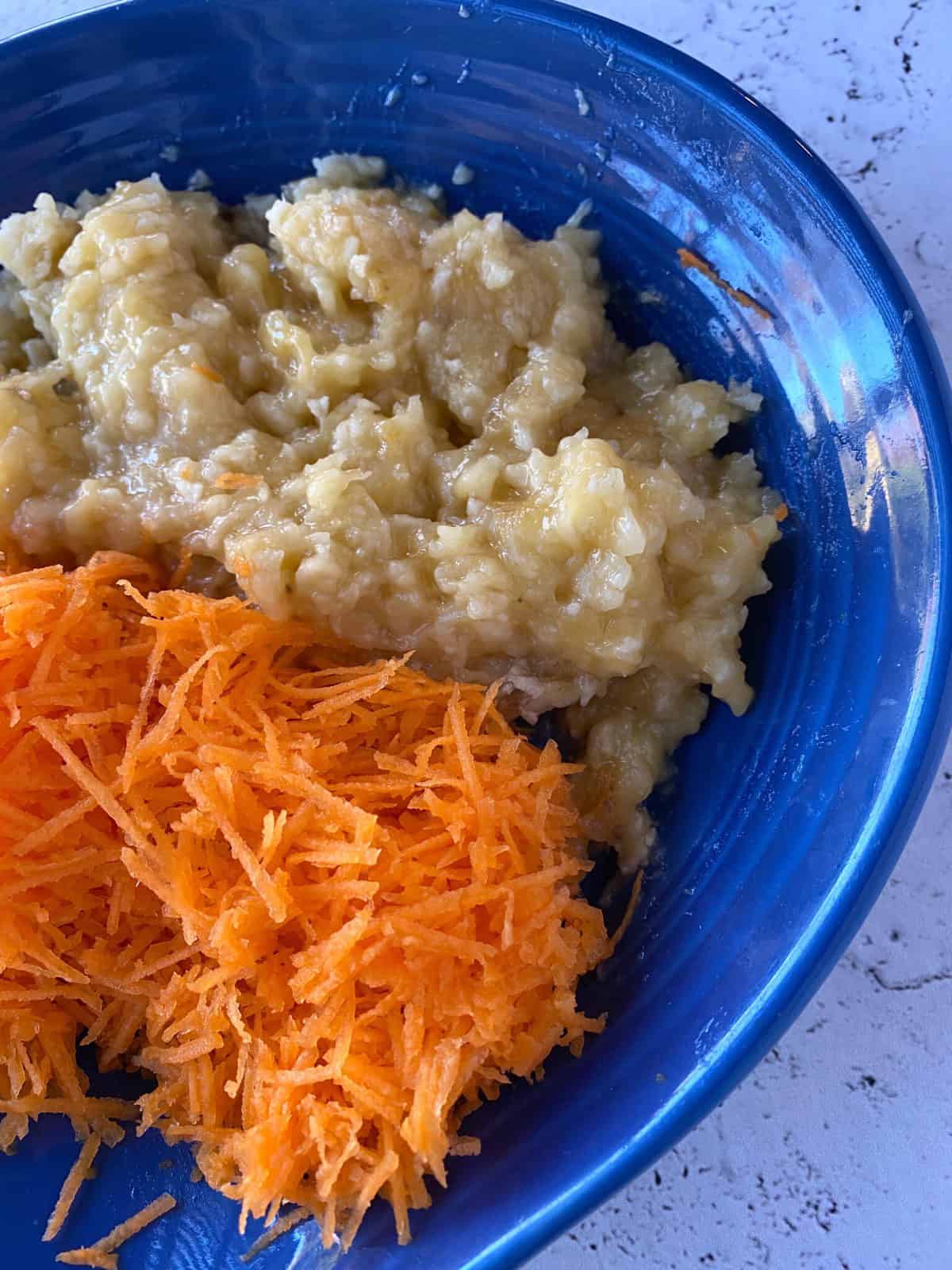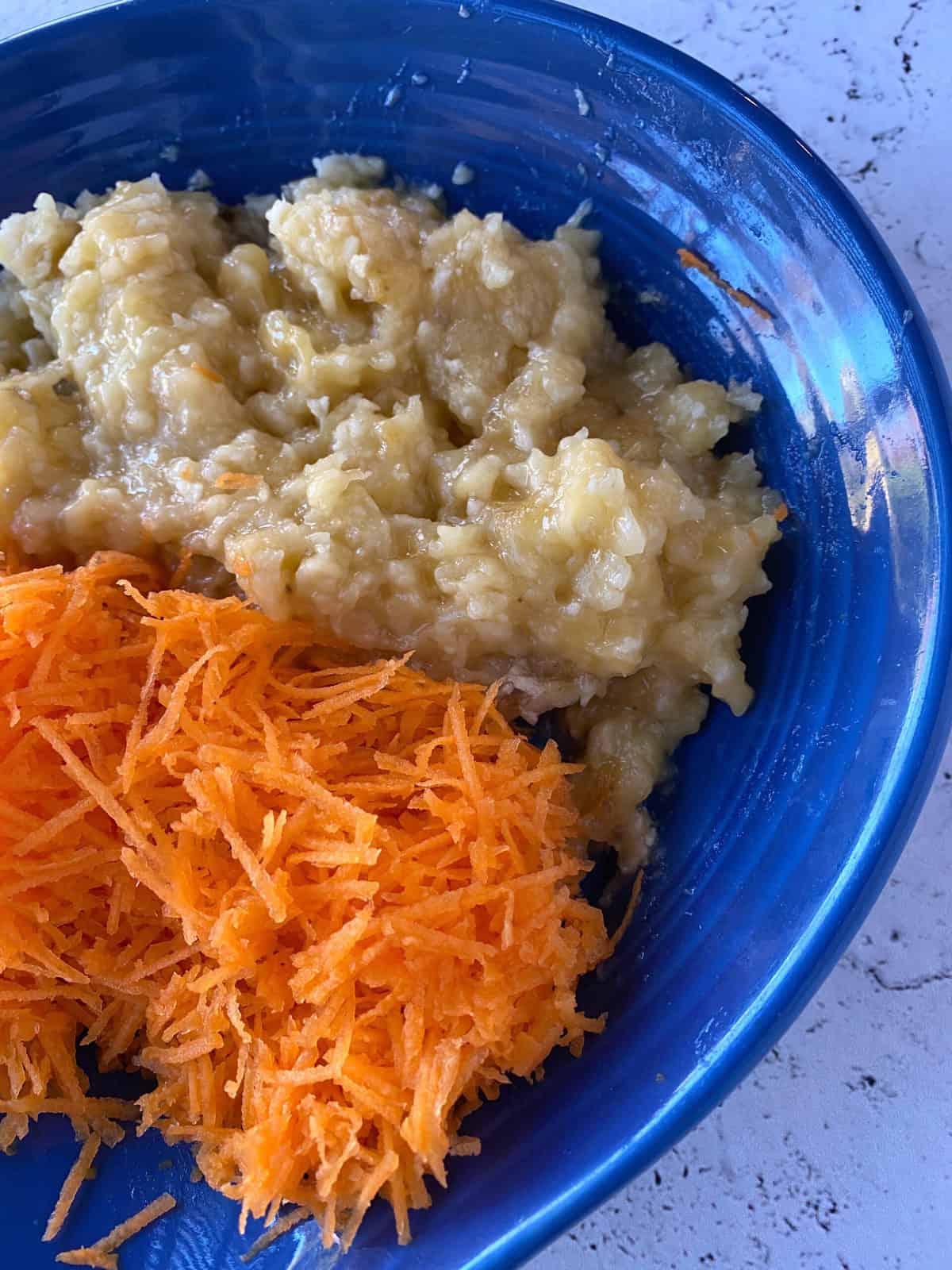 Use Quick Cooking Oats
I've made this recipe many times and used various types of oats, but I've found that using quick-cooking or instant oats creates a muffin with a softer texture.
Regular oats are equally delicious but the oat pieces bake into the muffin with a slightly heavier texture.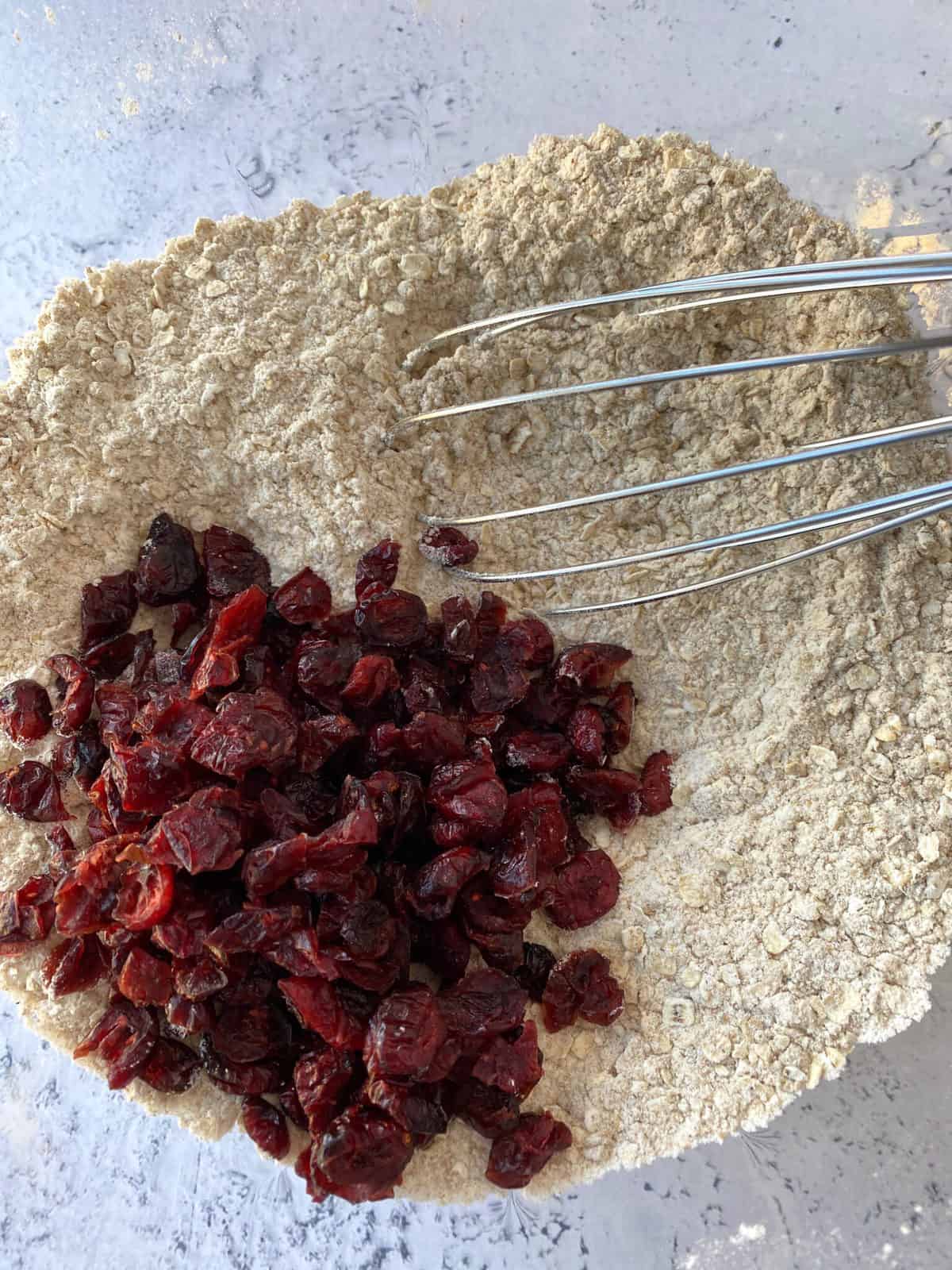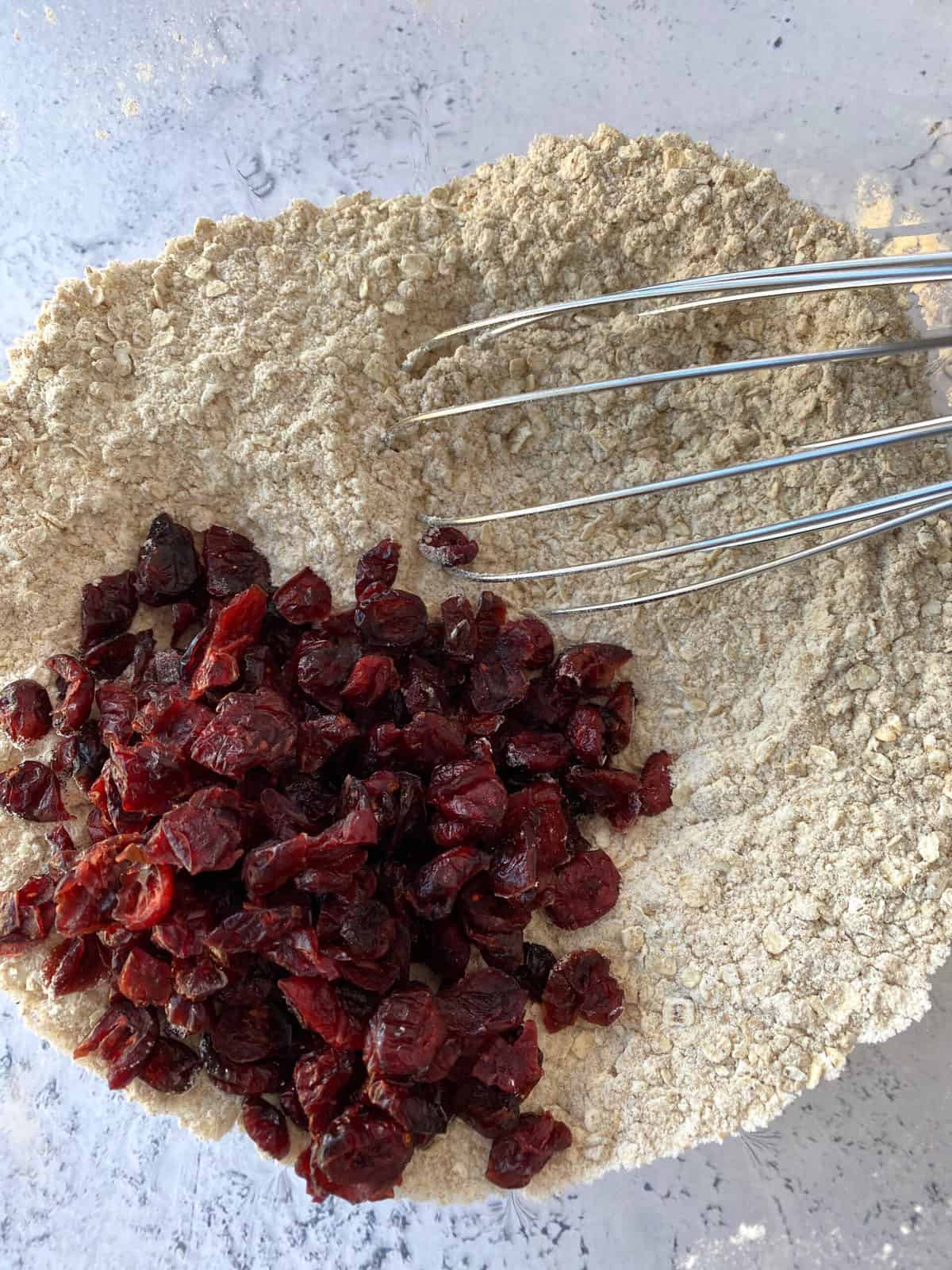 Combine Ingredients
When combining the dried fruit with the flour and oat ingredients, stir or whisk them together so each piece of the dried fruit is fully coated.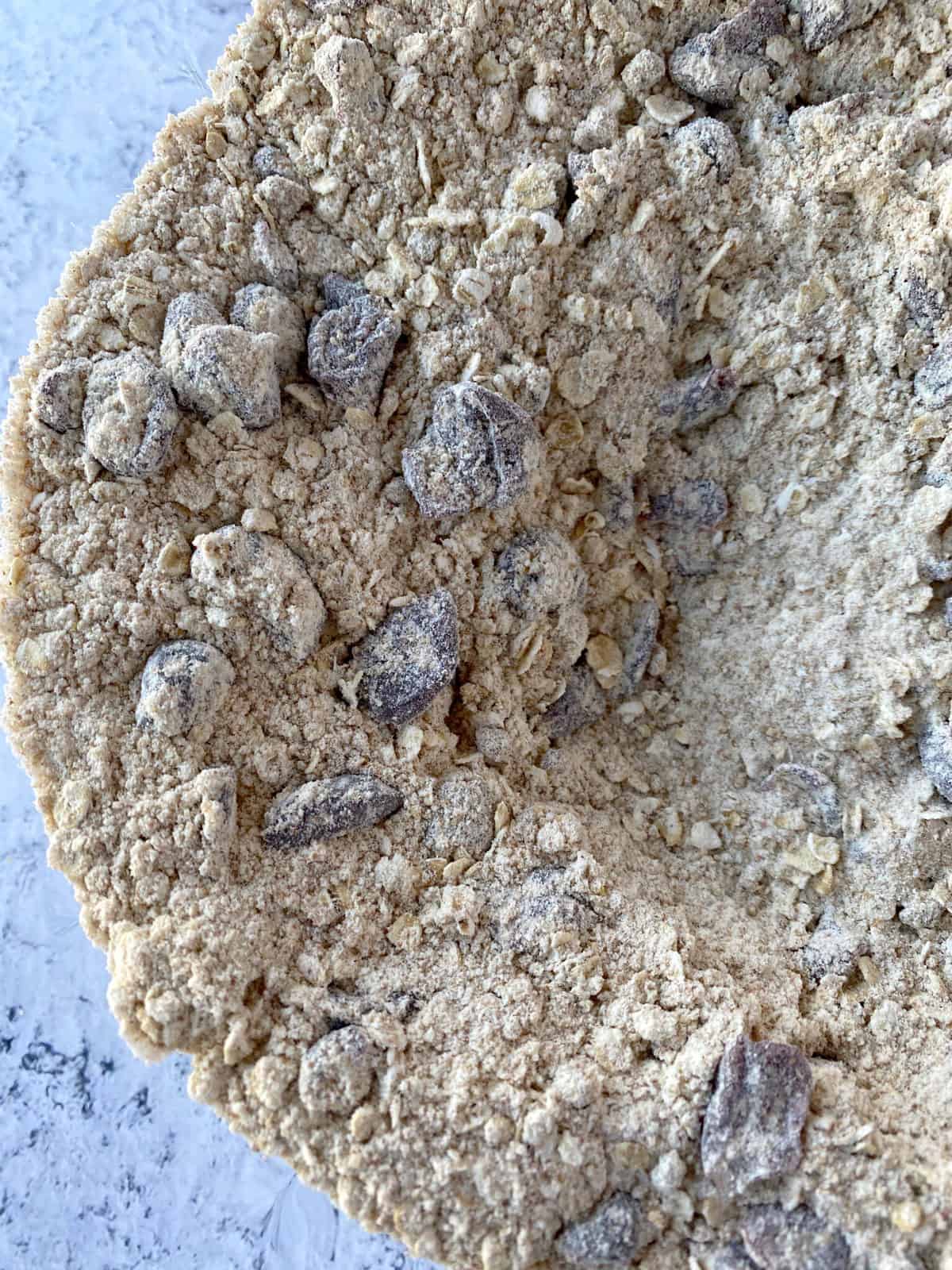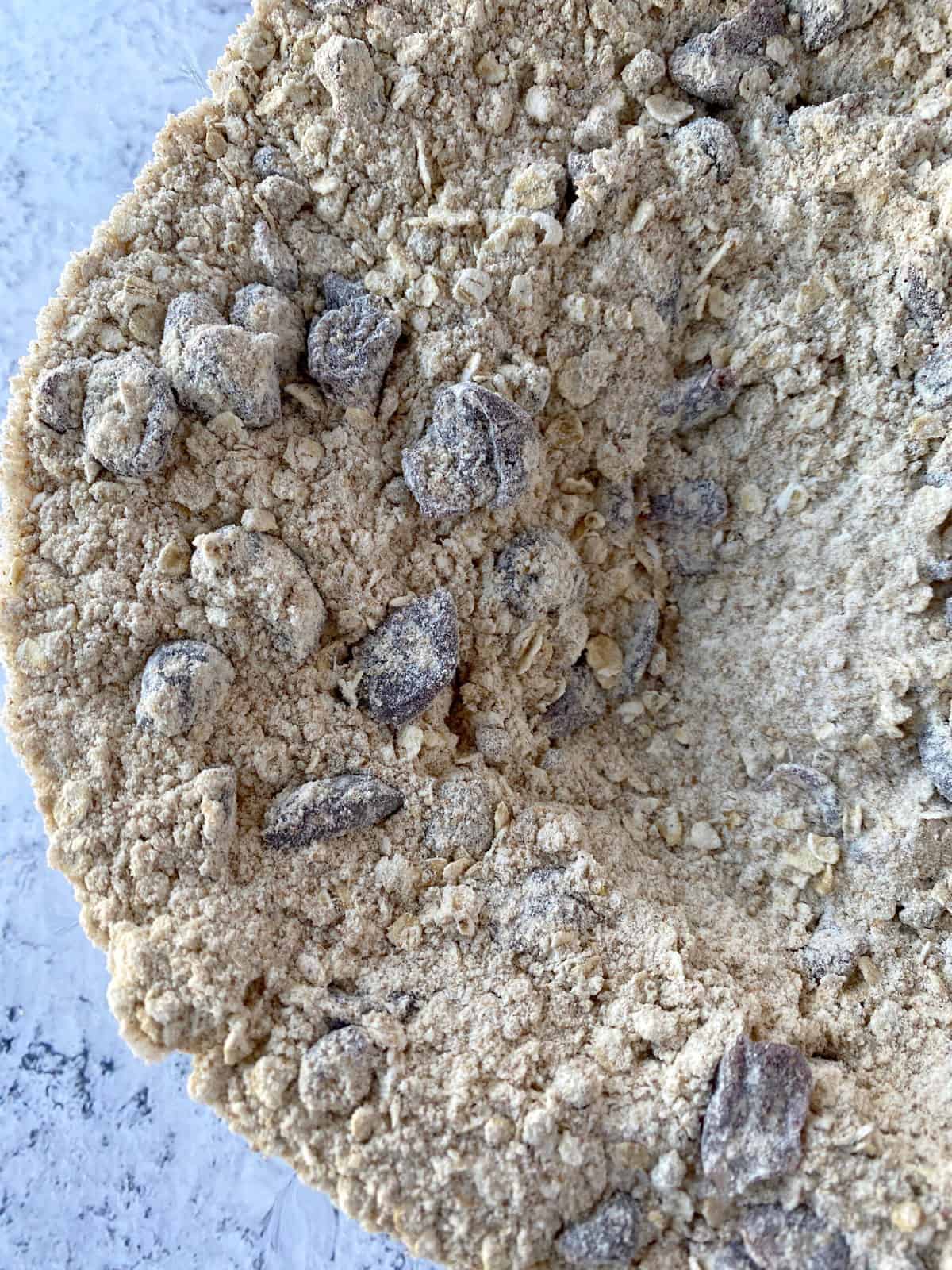 Use a sturdy spoon or fork to blend everything together.
Often with baked cakes and muffins, we're told to stir "just until combined" so that we don't activate the gluten in the flour.
That's not the case with this recipe. Stir everything together for about two minutes to moisten the oats and incorporate the carrots and bananas.
I even watch the timer to be sure I've stirred it long enough. The result is a tender, slightly chewy muffin bite. It's a texture combination between carrot cake and banana bread.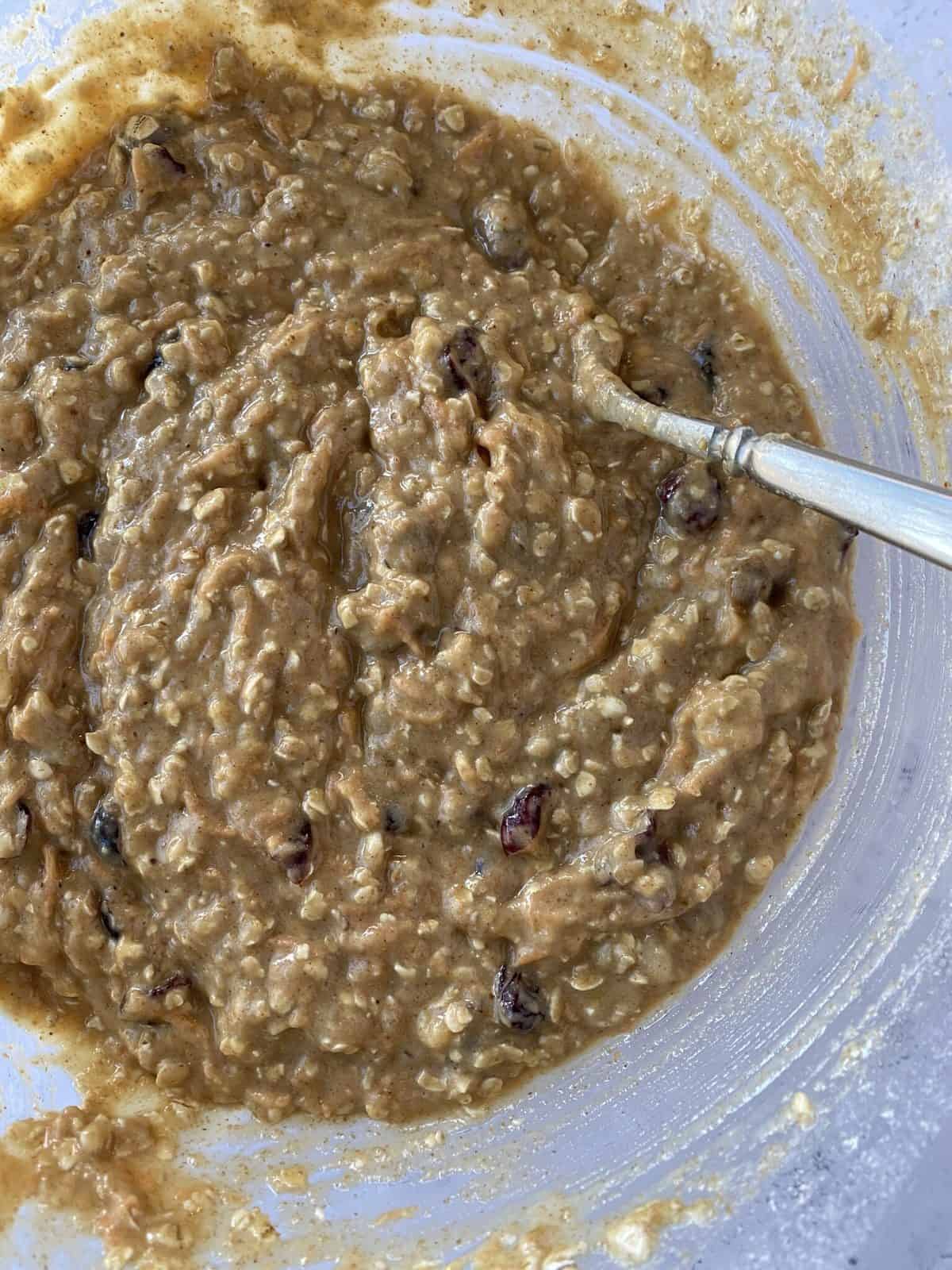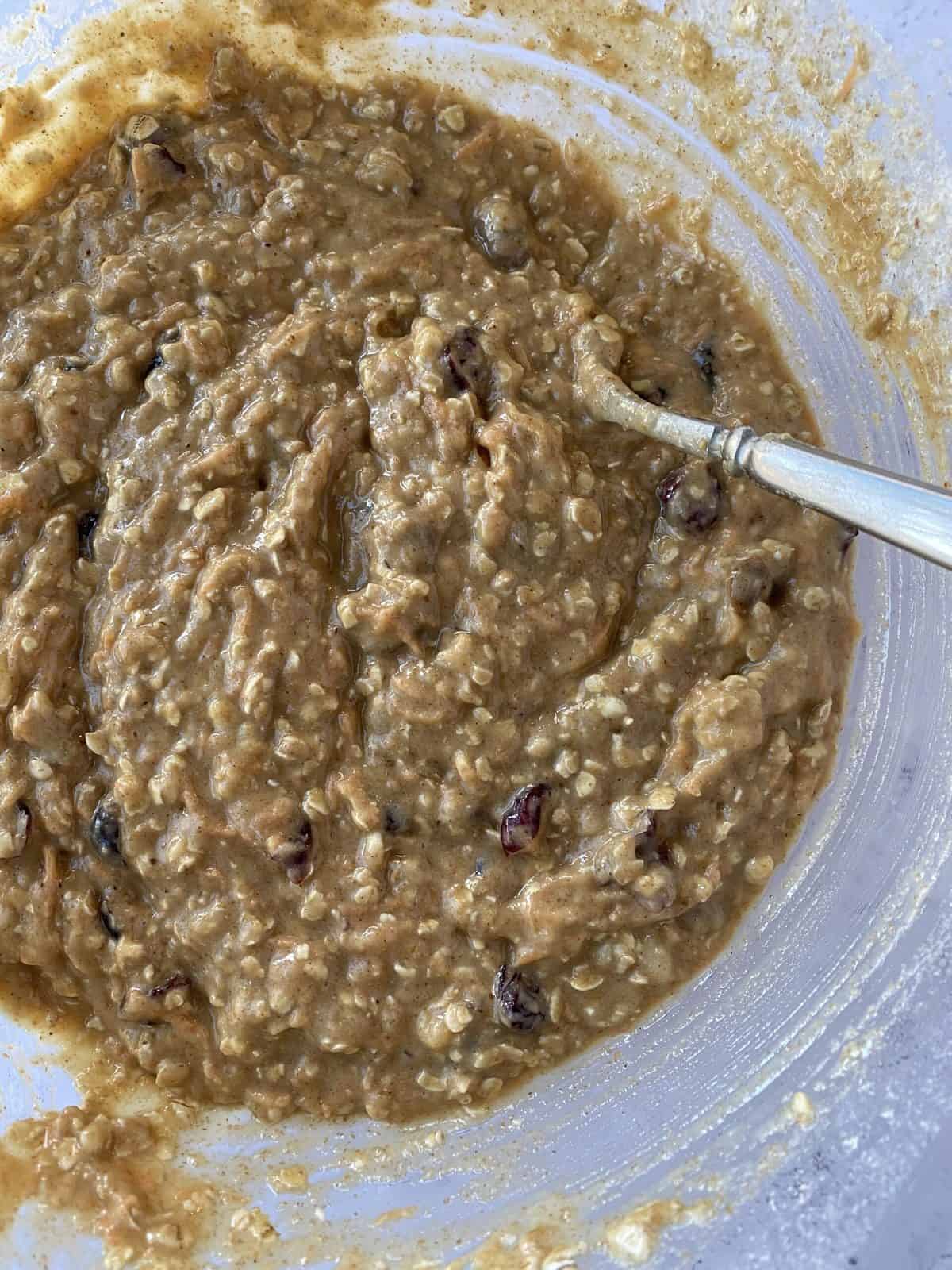 Top Tips and FAQ
Are these freezer-friendly?
Absolutely yes. I have to put about half of the batch in the freezer right after they cool from the oven, otherwise, my family will eat them all within hours.

Like most baked goods, store in a freezer bag or tightly sealed container and plan to defrost and enjoy the muffins within a few months.
Can I substitute for the dried cranberries?
Raisins or golden raisins are delicious options if you don't have dried cranberries on hand.

You could also use chopped, dried and pitted dates or any dried fruit that your family enjoys.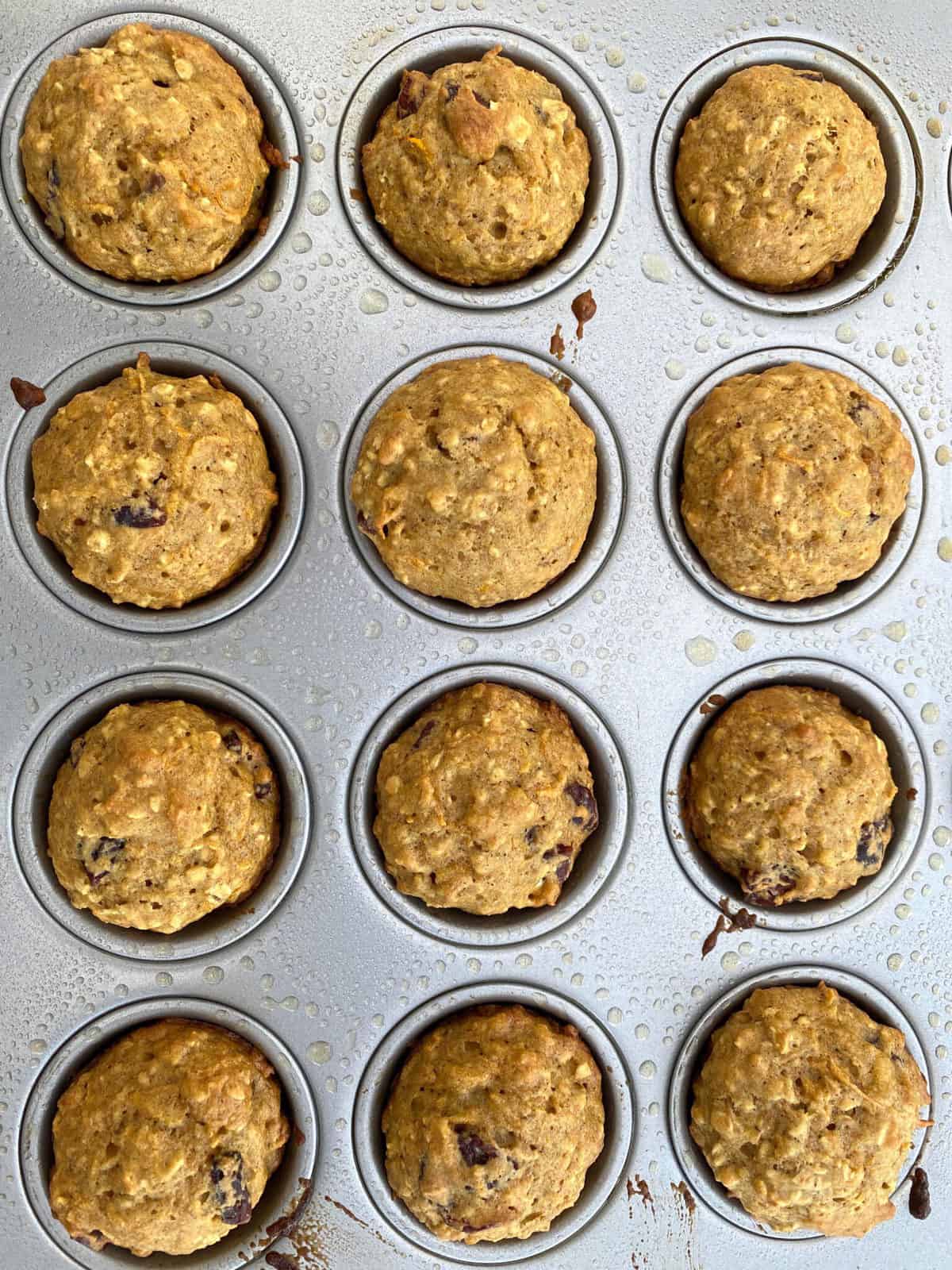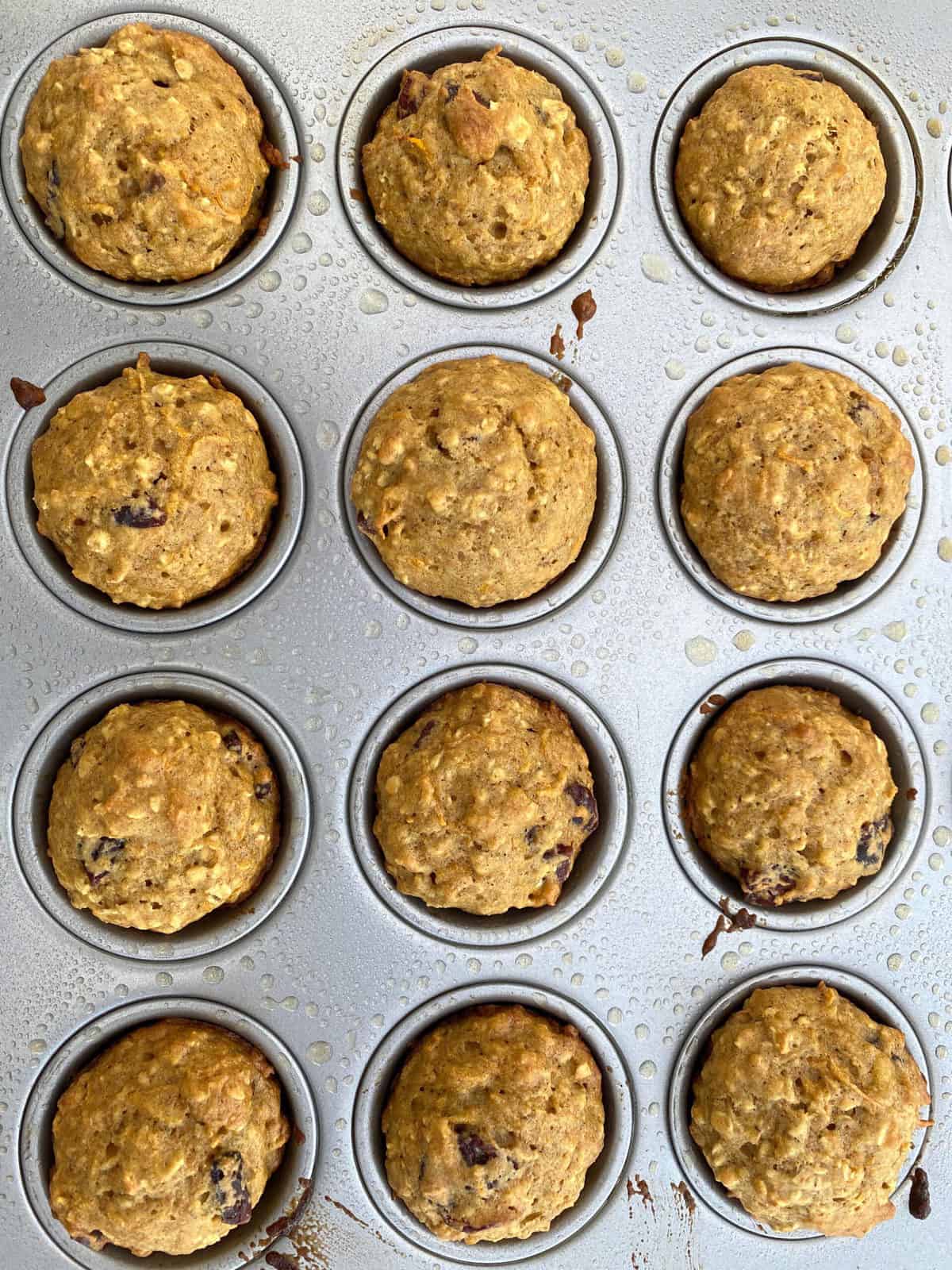 Why You'll Love This Recipe
These heavenly mini muffins are the perfect grab-and-go option for a quick and satisfying breakfast or snack. They are easy to make and impossible to resist.
Quantity of Muffins
There are a few variants that impact exactly how many muffins you'll get with the recipe. First off, the size of the bananas. The bigger they are, the fewer the number of mashed bananas you'll need.
I've found that when using regular oats, not instant or quick-cooking oats, I also end up with slightly more muffins.
Plan to be flexible and know you'll get about 40 mini-muffins. No need to have multiple pans, I just reuse the same pan for each batch that goes into the oven.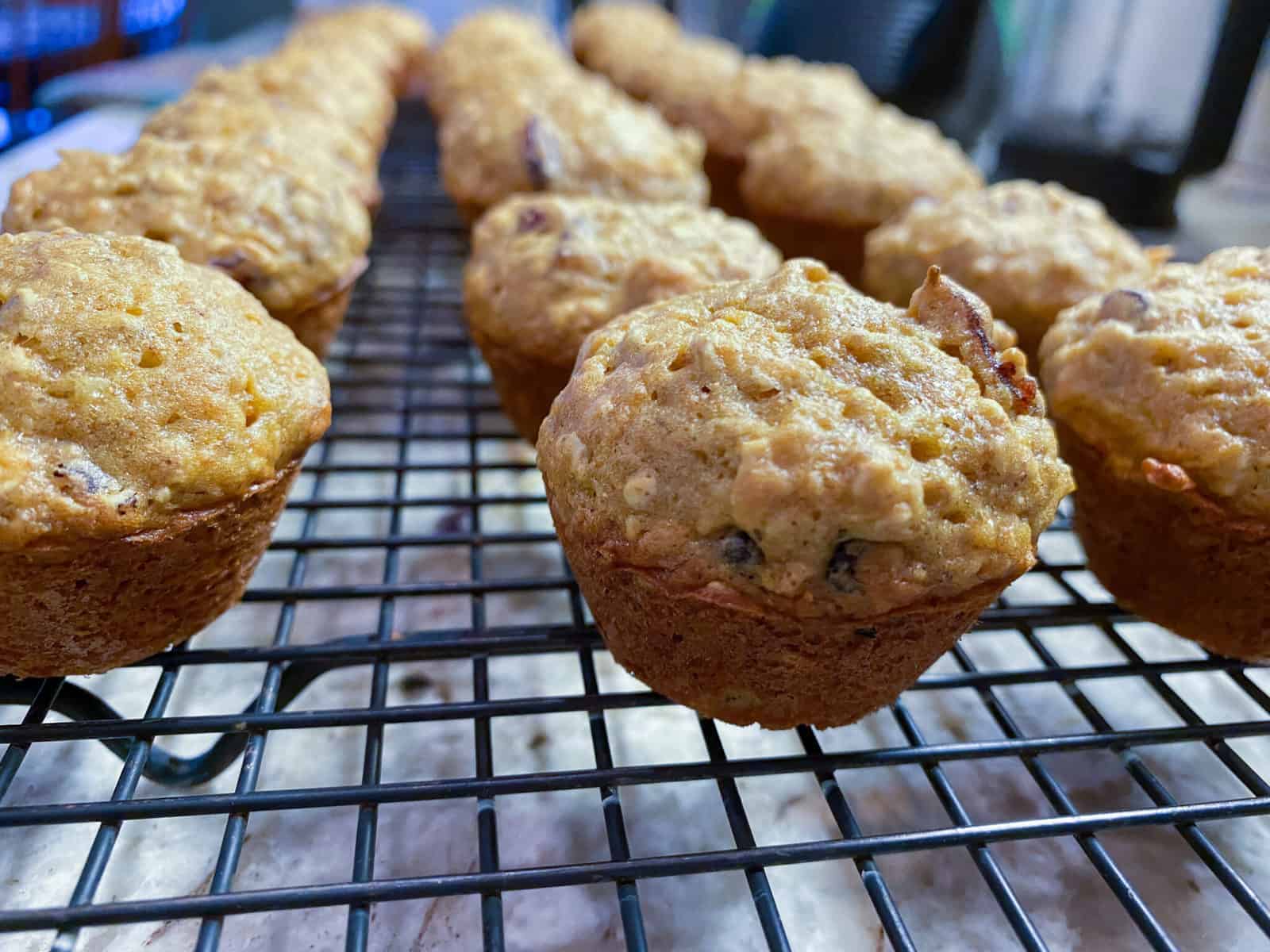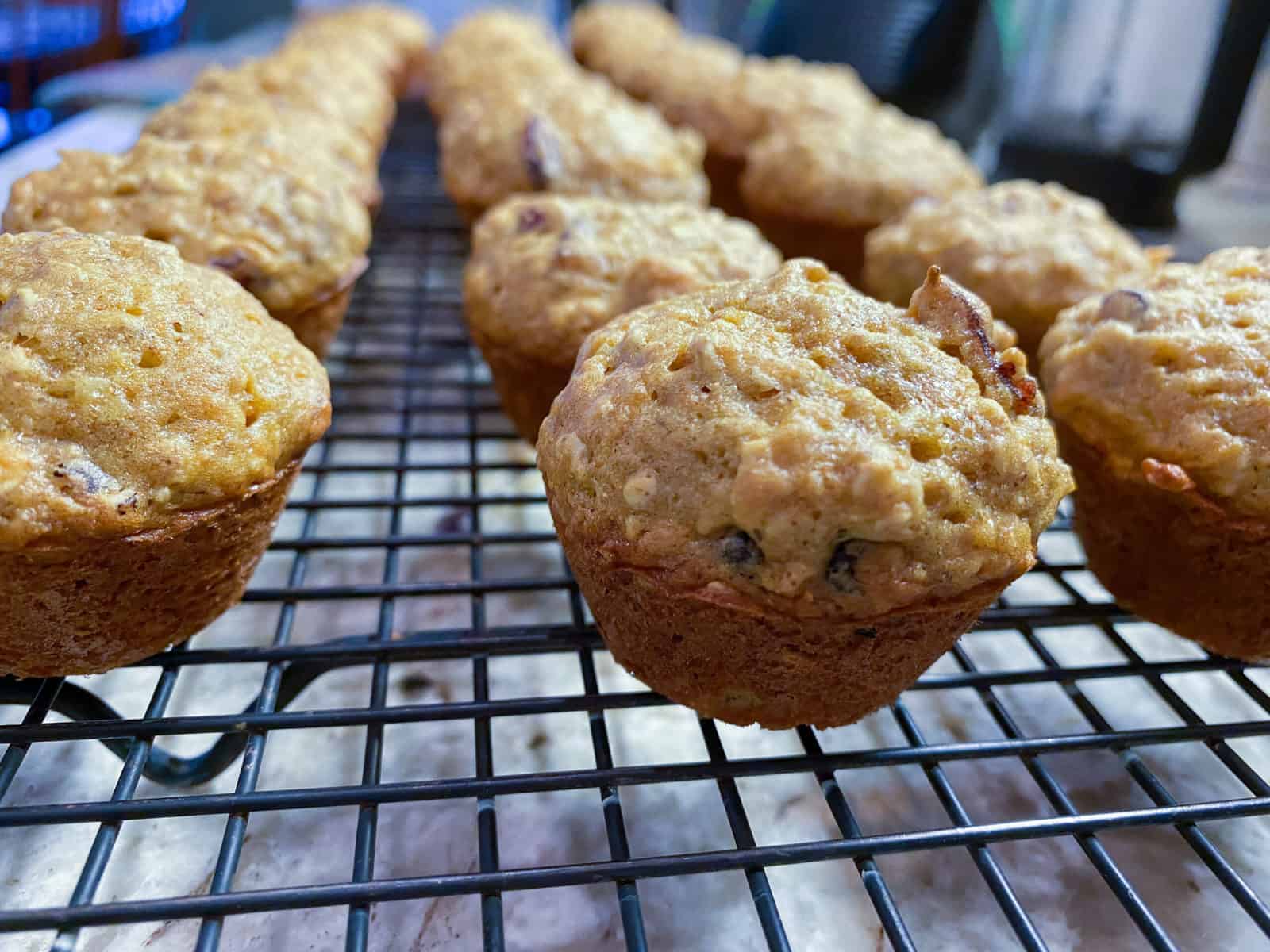 Other Baking Ideas
Here are other baking recipes I think you'll enjoy.
There's something so unique about making banana bread in a Crockpot, which is why Crockpot Banana Bread is often my go-to recipe too for using up ripe bananas.
For an elegant, but easy breakfast or brunch Croissant Bread Pudding is absolutely delicious. And of course here in Idaho, we love anything with potatoes and Classic Potato Rolls are a favorite in my house.
More Baking Recipes
Stay in Touch
Be sure to give a star rating to the recipes you make from the Crinkled Cookbook. I always love hearing from you. Sharing is great too! Use the buttons after the recipe to text it with just one click or send it to family and friends on Pinterest and Facebook. Enjoy.
Recipe