Thin slices of sweet potatoes bake fork tender in a Sweet Potato Lasagna that's a wonderful cross between savory and slightly sweet. In so many ways it's a regular lasagna, with all those familiar textures that we love between each cheesy layer. But wait until you taste the difference from swapping out lasagna noodles for thinly sliced sweet potatoes.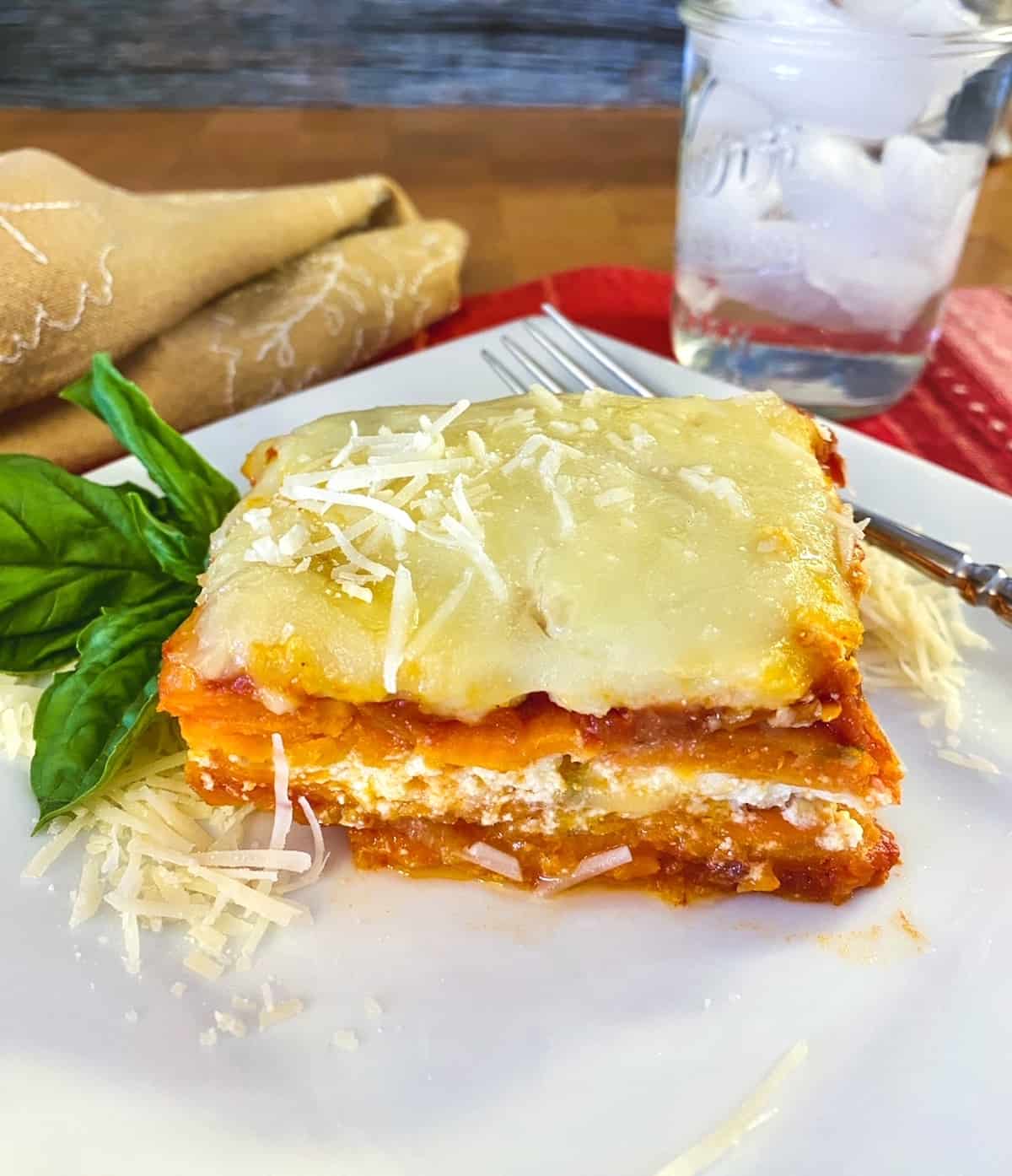 Jump to:
Ingredients to Have on Hand
If you enjoy comfort food main dishes like No Ketchup Meatloaf, Butternut Squash Mac and Cheese or Chicken Spaghetti with Rotel and Velveeta, then you'll love Sweet Potato Lasagna.
Here's the added bonus with this recipe: Sweet Potato Lasagna is a great way to cut a few carbs out of our lasagna routine.
Although the flavor combination is robust and unique, it's really just lasagna without the cooked noodles.
Sweet potatoes
Elephant garlic
Ricotta cheese
Parmesan cheese
Mozzarella cheese
Fresh basil
Red pepper flakes
Egg
Garlic powder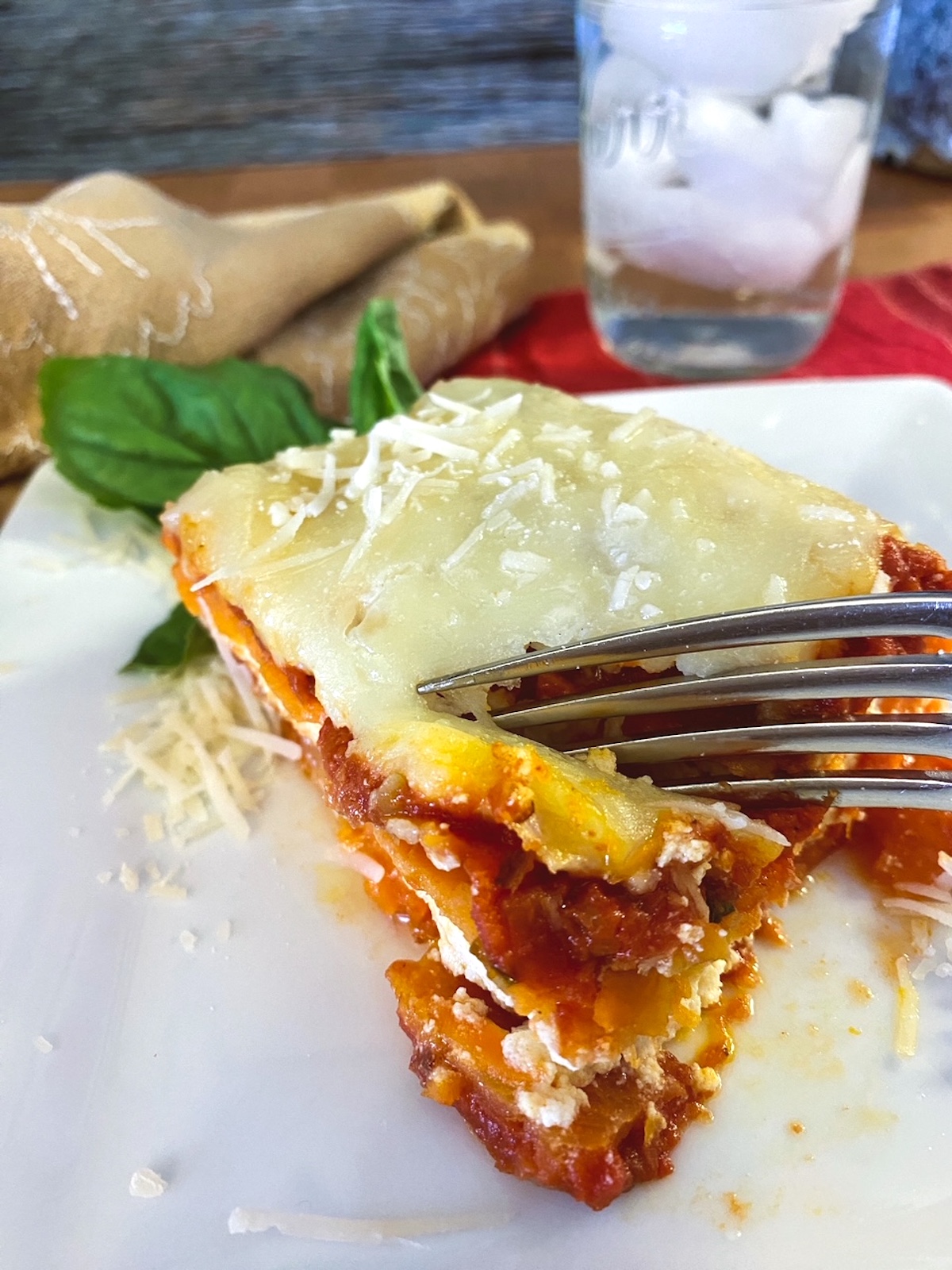 It's easy to make Sweet Potato Lasagna, and using a store-bought pasta sauce is an excellent shortcut.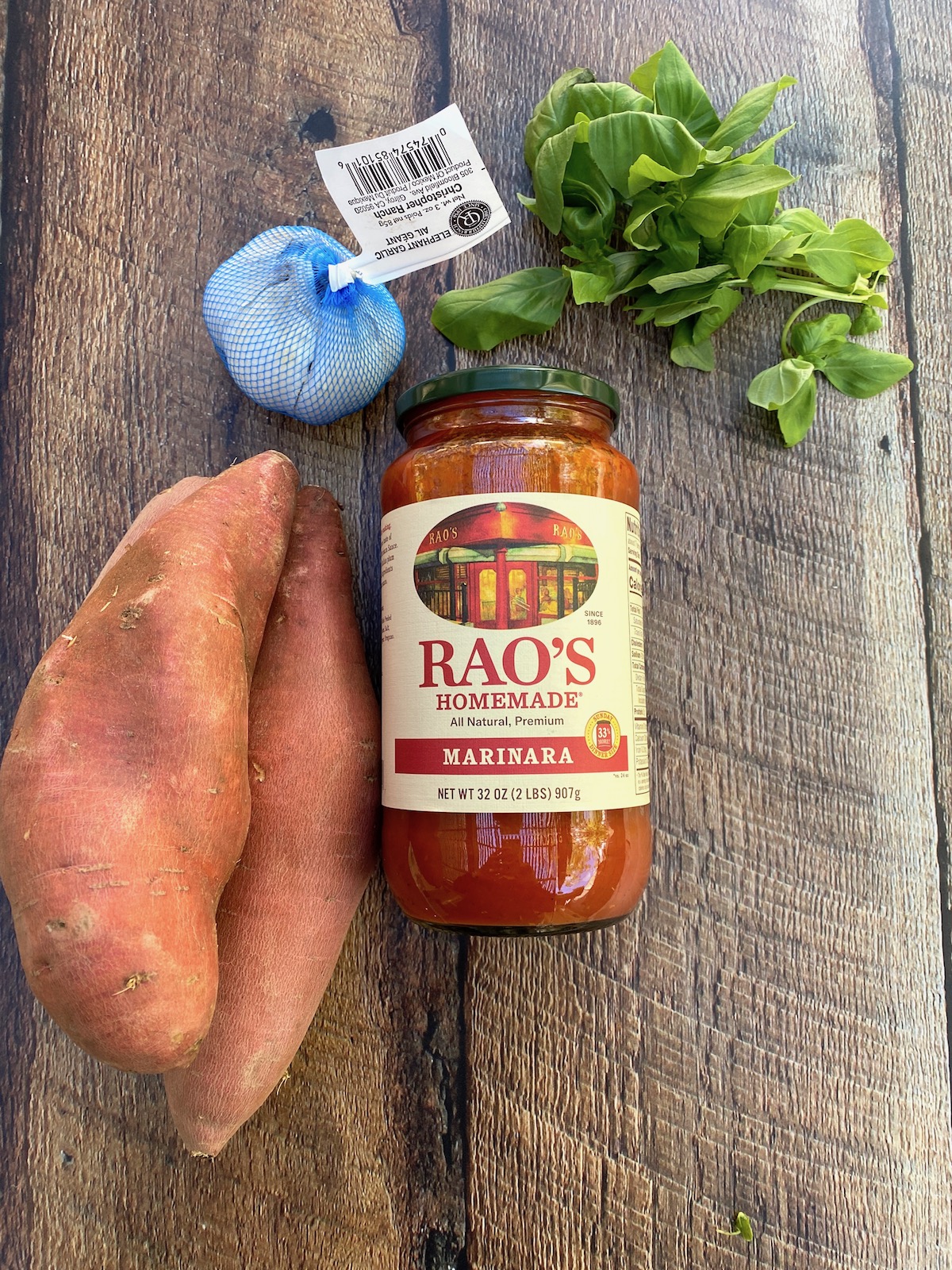 Add elephant garlic, fresh basil and three types of cheese to round out the flavors.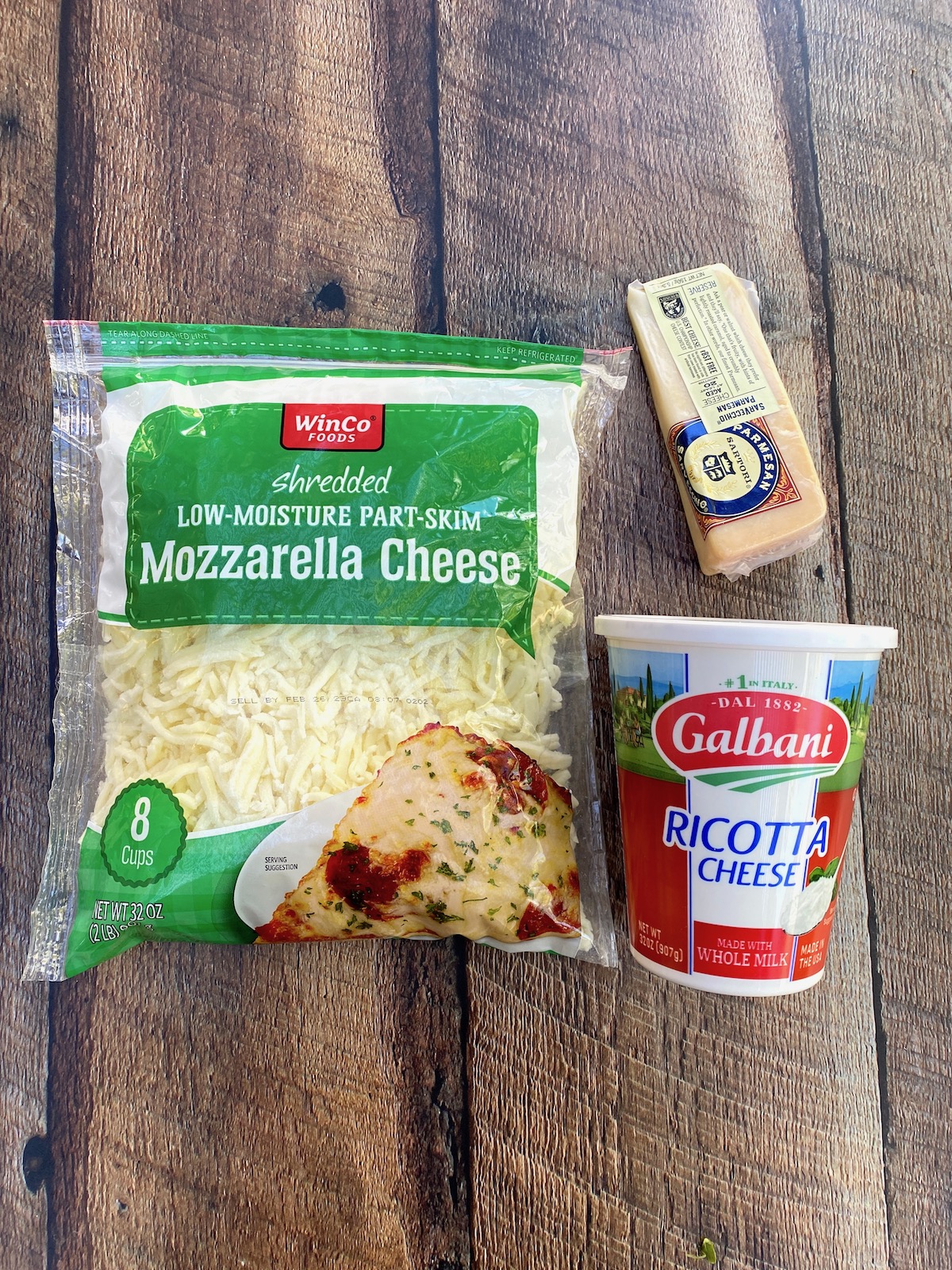 If you're looking for a unique lasagna recipe to share, this is it!
Elephant Garlic Recipe
This recipe puts elephant garlic to use in a whole new way. The garlic is grated, then baked in the lasagna layers.
When we think of elephant garlic we more frequently think of it oven-roasted. The whole bulb is wrapped in foil with a little olive oil and then baked until the large cloves are tender.
There's no question, it's delicious to serve elephant garlic that way, especially on warm bread or crackers.
But elephant garlic is actually very versatile and less "garlicky" than regular garlic.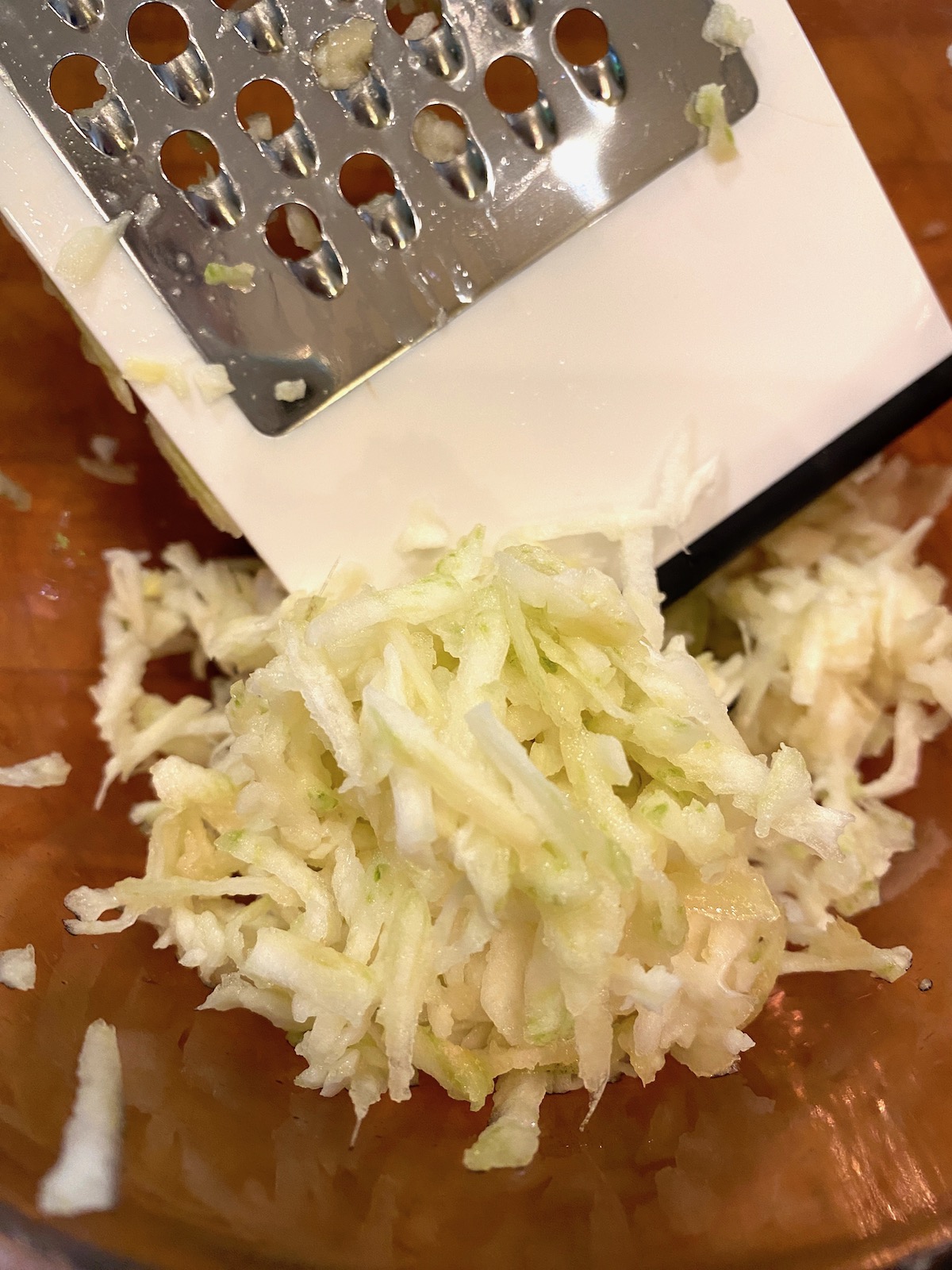 Depending on how large the bulb of elephant garlic is, you'll use almost all of it for this lasagna recipe.
Store-Bought Marinara Sauce
There are lots of options for red sauce when we make Sweet Potato Lasagna. Making a sauce from scratch is delicious, Tomato Cream Sauce is so easy and tasty and Sunday Gravy (Spaghetti Sauce) is a great choice too, but I like to take a shortcut when I make this recipe.
Rao's Marinara is my favorite store-bought pasta sauce. (Amazon Affiliate link.) Added bonus, you can pour it straight from the jar as you assemble the lasagna.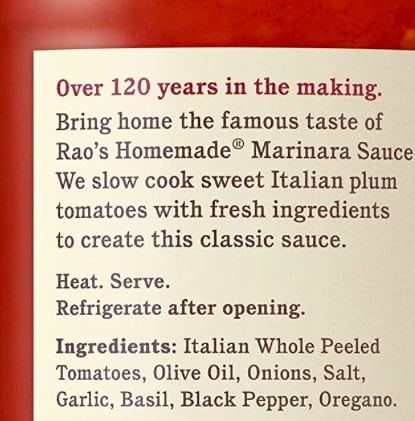 One look at the ingredient list and you'll see why. There's no water, no fillers, no added sugars - it's just sweet Italian plum tomatoes and other fresh ingredients.
Pasta-Free Lasagna
There's no cooking noodles with Sweet Potato Lasagna because there's no pasta in the recipe. But honestly, I don't think you'll miss those noodles and if you are like me, you won't miss boiling them either.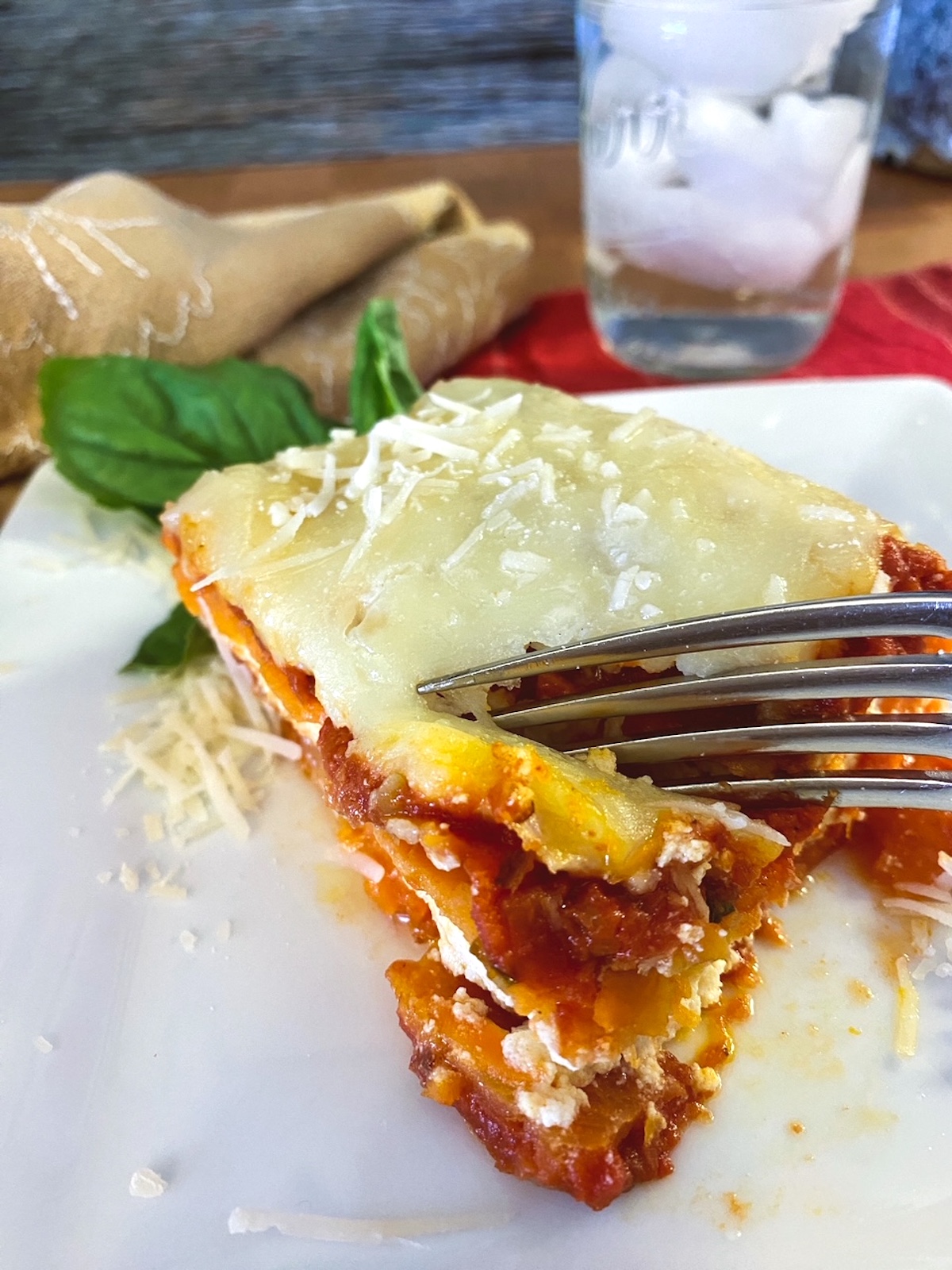 Sweet potatoes are gluten-free which makes this recipe a wonderful meal to serve friends or family who can't eat gluten, but who love great flavors!
Layer the Lasagna
Once the sweet potatoes are sliced, sweet potato lasagna is easily assembled. It's layered just like your favorite, traditional lasagna recipe.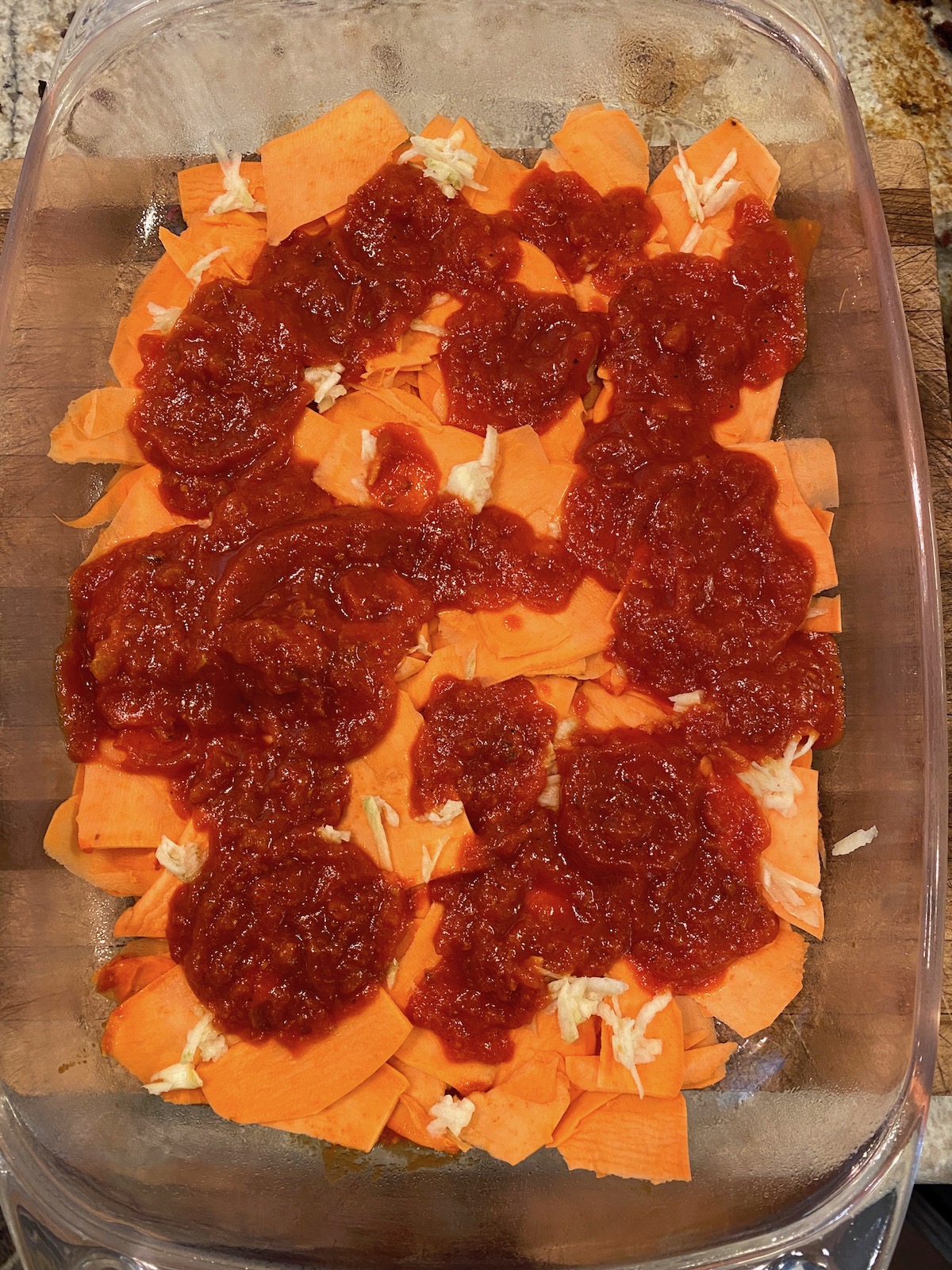 Cheesy Filling
I recommend using whole milk ricotta cheese because it's creamier and mellows the flavor of the garlic, delicious with red paper flakes mixed in.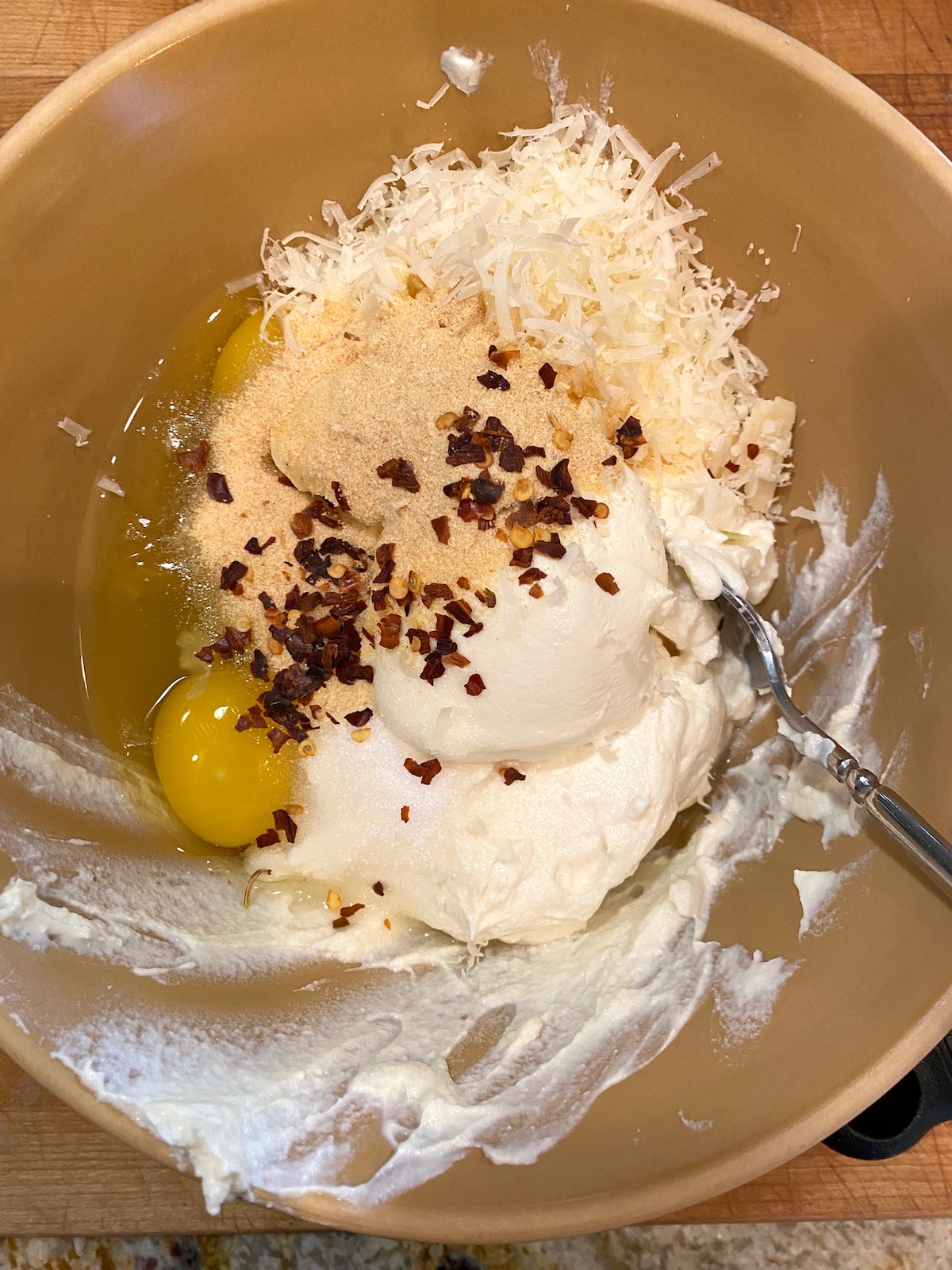 You won't notice the heat from the red pepper flakes, but they blend great with the parmesan and ricotta cheese.
Slice the Sweet Potatoes
I like to use my cabbage slicer with this recipe, it's a handy tool and a lot like a mandolin.
It slices the sweet potatoes quickly and makes each slice just like the other.
You can use a sharp knife to slice the sweet potatoes, but you'll want to ensure each slice is the same thickness - about as thick as a coin, like a quarter or a nickel.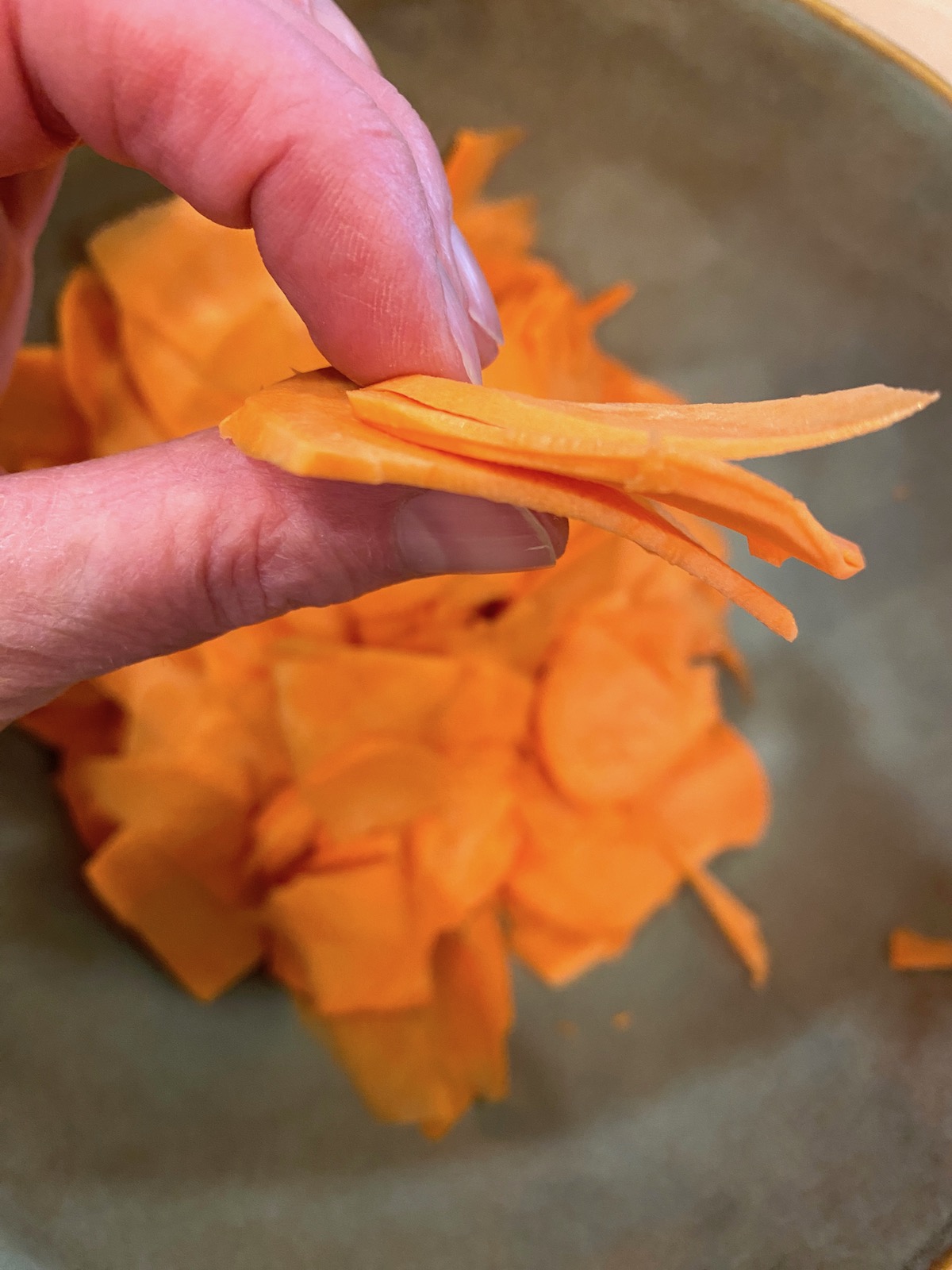 The sweet potatoes need to be sliced thin, this will help with the cooking time and ensure the entire dish cooks evenly, so you don't end up with chunky or crunchy sections of the lasagna.
FAQs
Can I use regular garlic in place of elephant garlic?

Elephant garlic is different than regular garlic so it's not interchangeable in recipes. Elephant garlic is big in size, but its flavor is much milder than regular garlic.

If you opt to use regular garlic in your sweet potato lasagna, reduce the amount to only a few teaspoons of chopped, fresh garlic.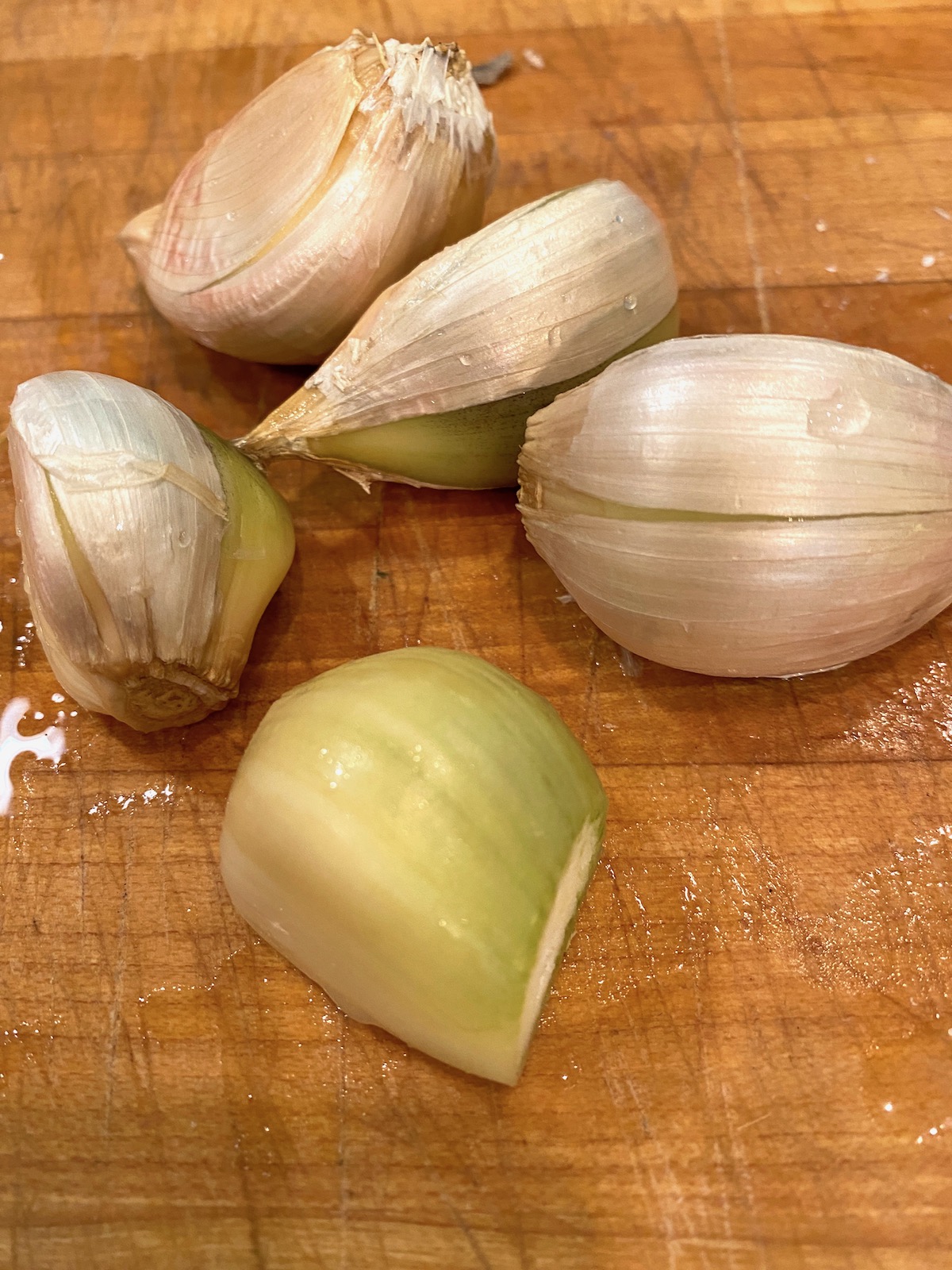 Should I pre-cook the sweet potatoes?
There's no need to cook the sweet potatoes ahead of time. Just be sure to slice them really thin (about the same thickness as a quarter) and they'll bake beautifully in the lasagna layers.
Can I add Italian sausage or meat to this recipe?
Yes, if your family prefers a more traditional meaty lasagna, sprinkle cooked Italian sausage - or even ground beef - on top of the final sweet potato layer and before you add the cheese.

Although I designed this recipe to be meatless, as my family can attest, it is also delicious with meat.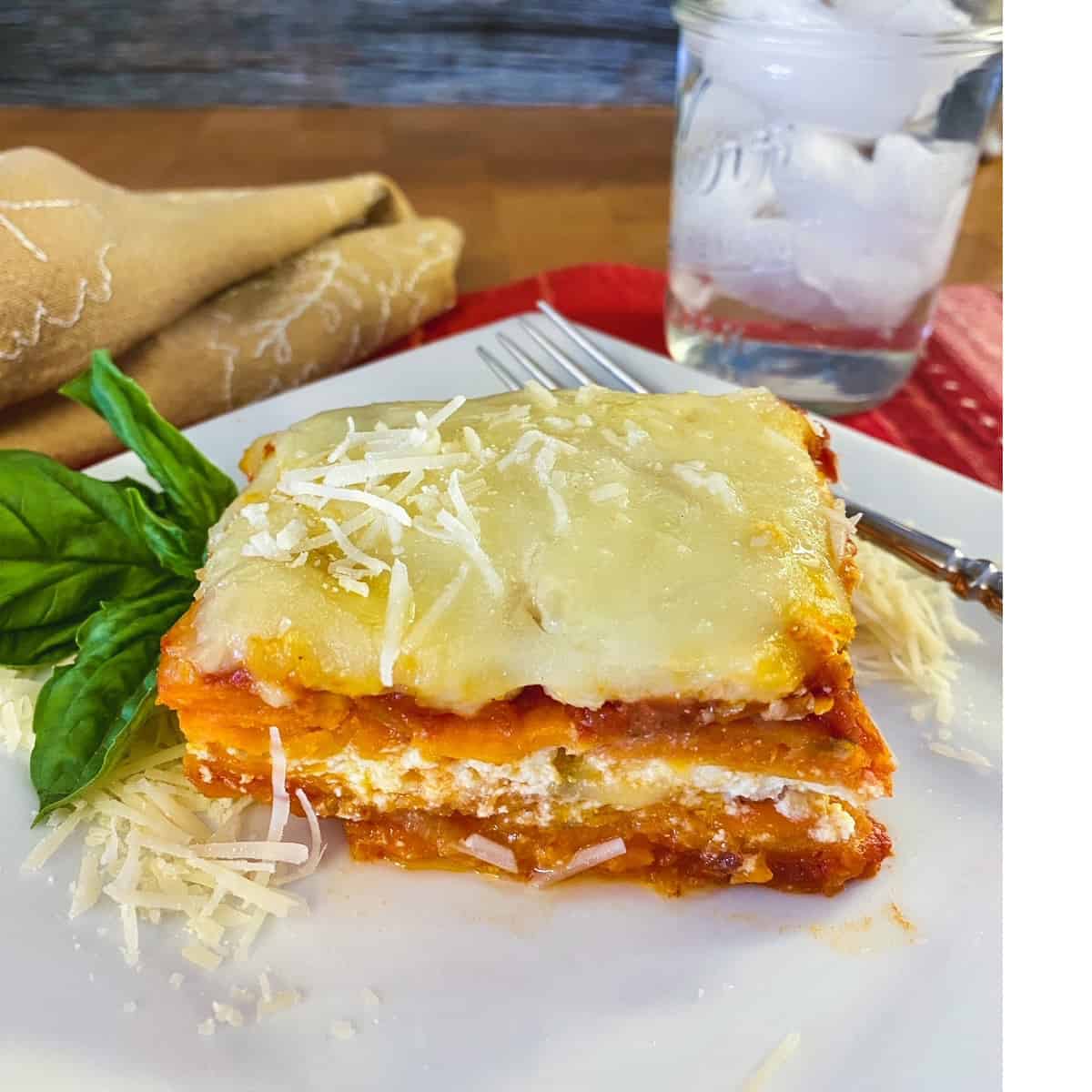 More Meatless Recipes
Whether we are topping pasta with a fresh homemade sauce or tossing the salad with a freshly made dressing, here are a few more meatless recipes I think you'll love!
If you tried this Sweet Potato Lasagna or any other recipe on my website, please leave a 🌟 star rating and let me know how it goes in the 📝 comments below.
Recipe