Classic Sugar Cookies are just like Mom used to make. These taste exactly like the beautiful sugar cookies from fancy cookie bouquet stores, maybe even better. When I was growing up, my mom always made decorated sugar cookies to celebrate any season. The best part about this recipe is there's no need to refrigerate the dough. These cookies are ready to roll and bake right away.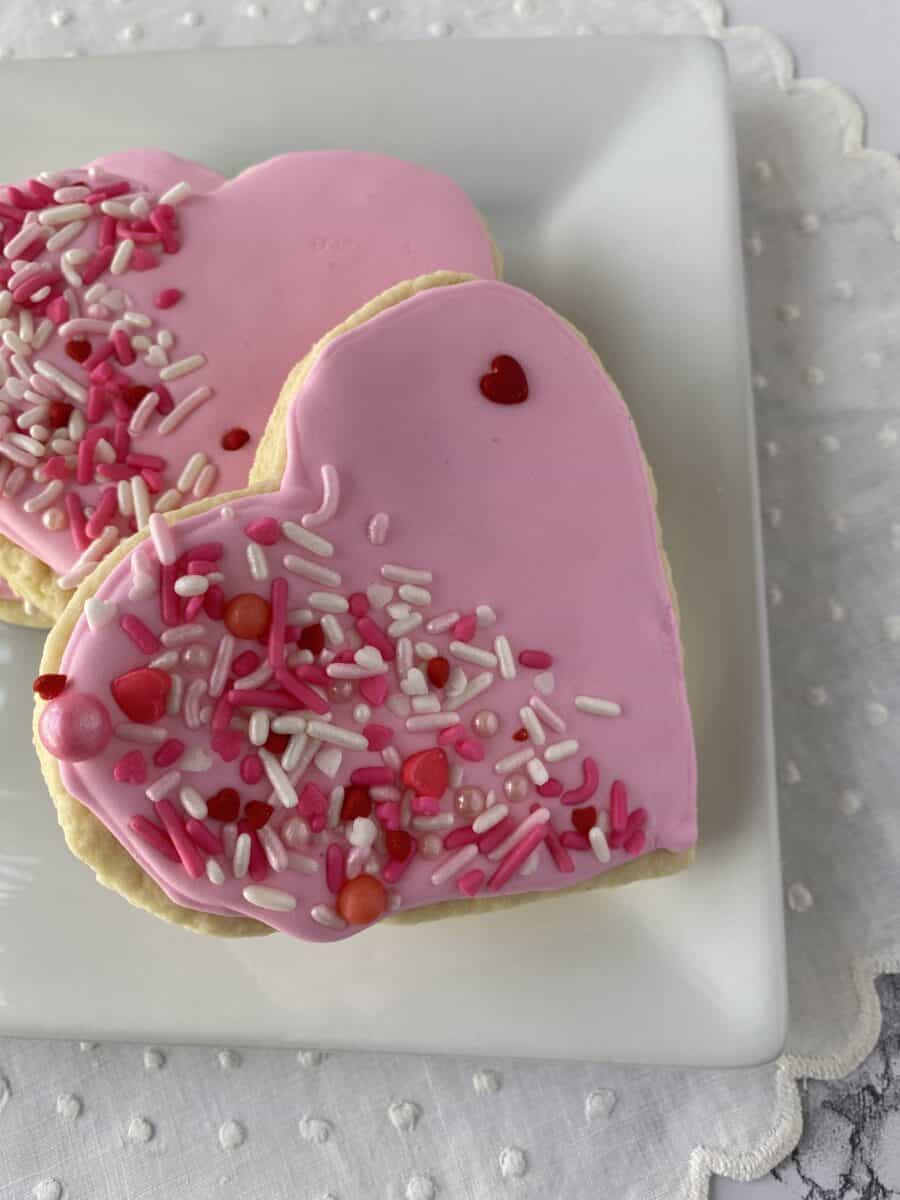 Jump to:
High-Quality Ingredients
Sugar cookies are one of those treats where you really can't skimp on the ingredients. Use the best quality vanilla and almond extracts you can find, not imitation flavorings.
Ingredients to Have on Hand
Flour
Sugar
Shortening
Butter
Egg
Milk
Vanilla extract
Almond extract
White vinegar
Baking powder
Salt
I also recommend using real butter, not a butter substitute or margarine.
This recipe does include shortening, which helps the cookie have a distinctive soft texture but I don't recommend swapping the shortening for added butter.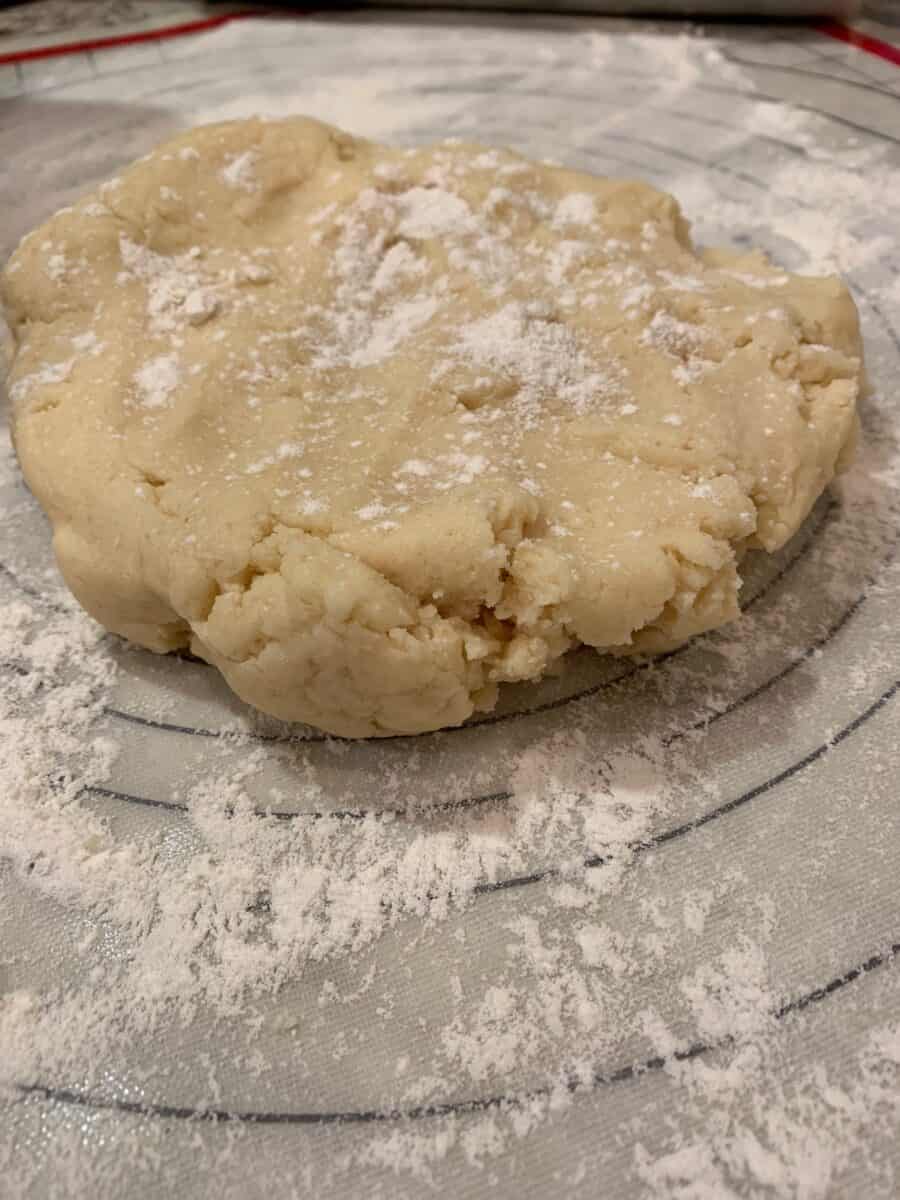 Tips and FAQ
What's the best thickness for sugar cookies?
How you roll out the dough is the most important part of the sugar cookie-making process.

Although it's very tempting to roll the dough quite thin, that will result in a crunchy cookie that will likely brown around the edges while baking. I recommend you roll the dough out to about ½ inch.

But there's no need to go thicker than that, otherwise, the cookies won't bake properly.

With this recipe for Classic Sugar Cookies, the cookies will turn out just like the fancy ones you see created for those special cookie bouquets. If you truly prefer a thinner cookie, just be sure to be consistent with each roll of the dough and adjust the baking time. A thinner cookie will finish baking must faster.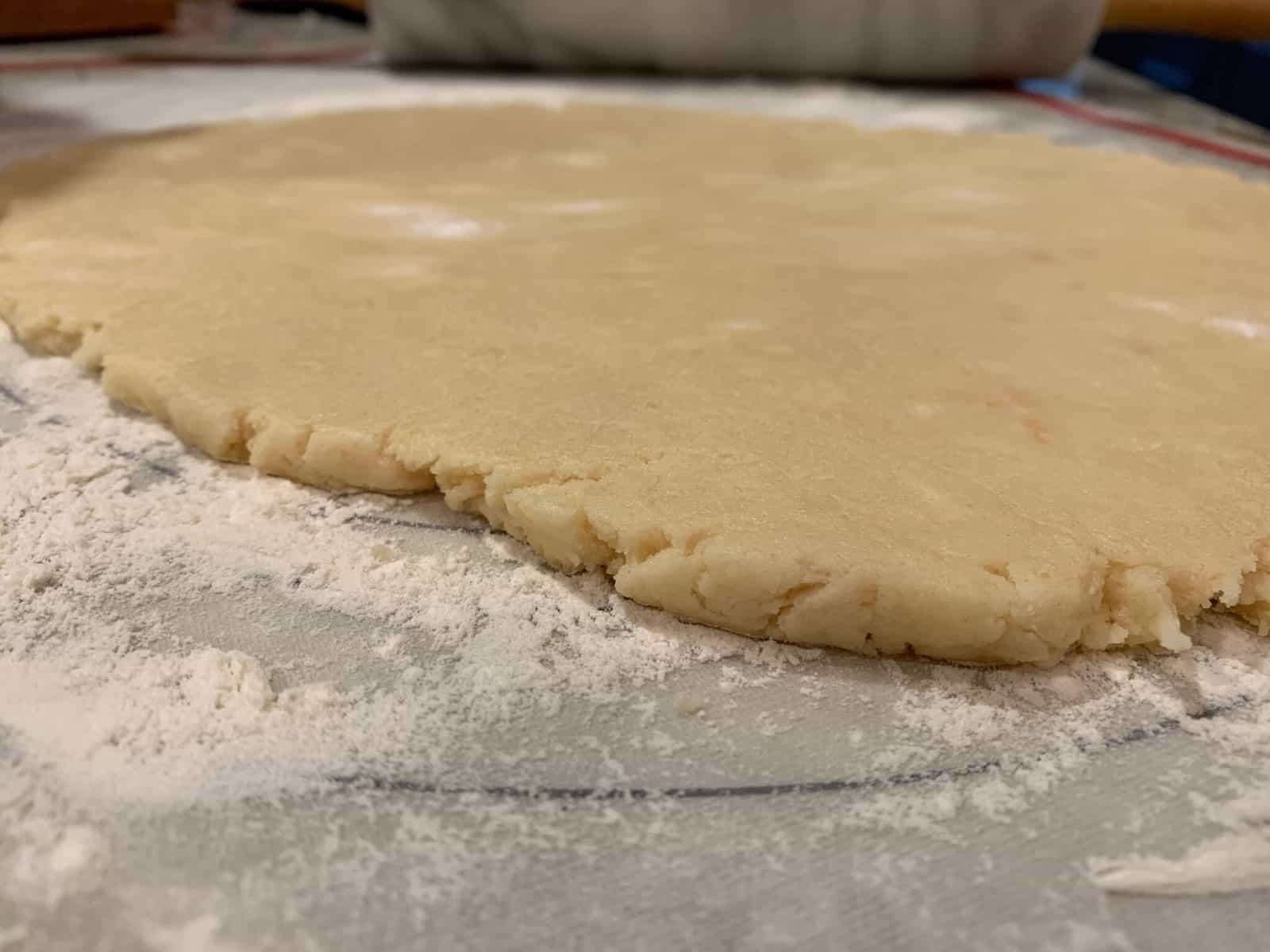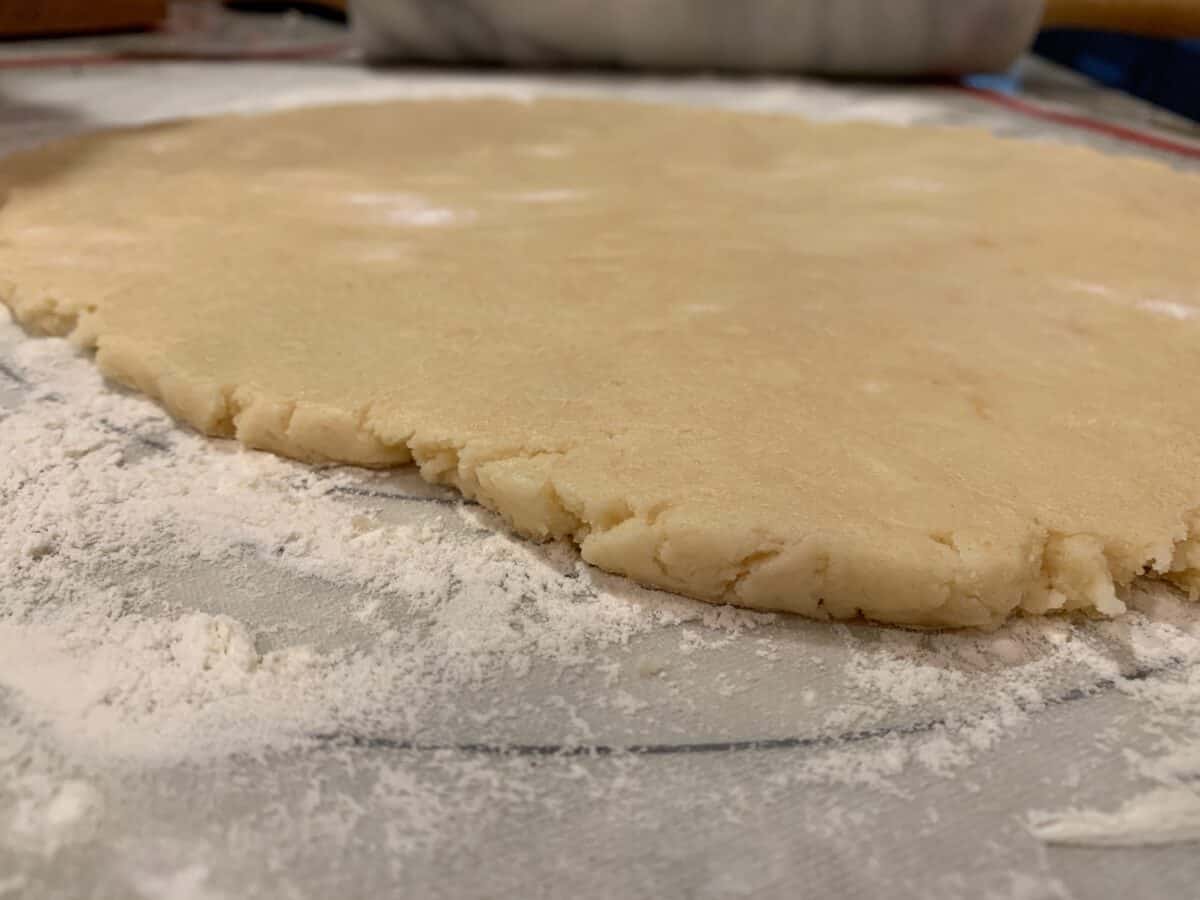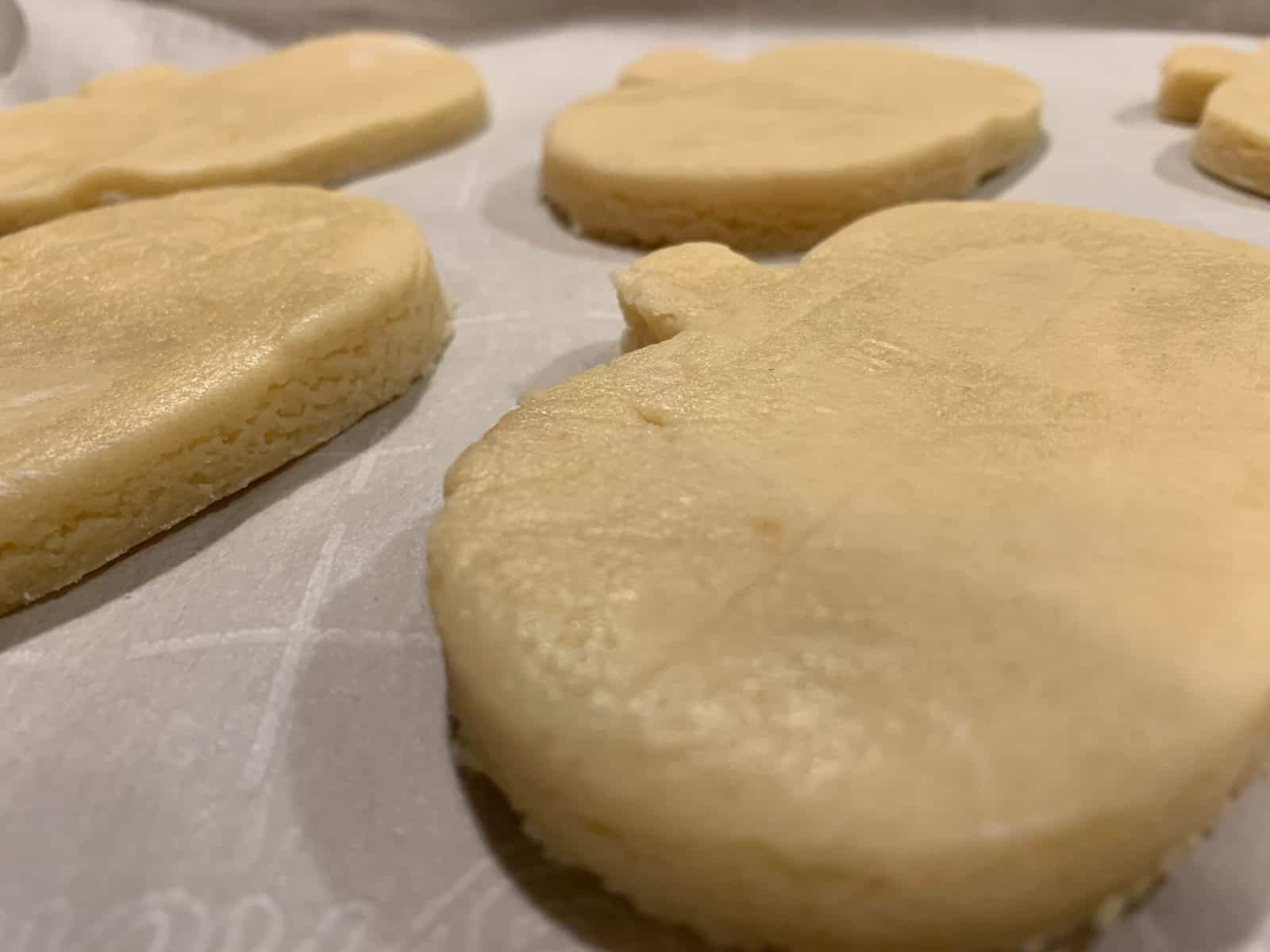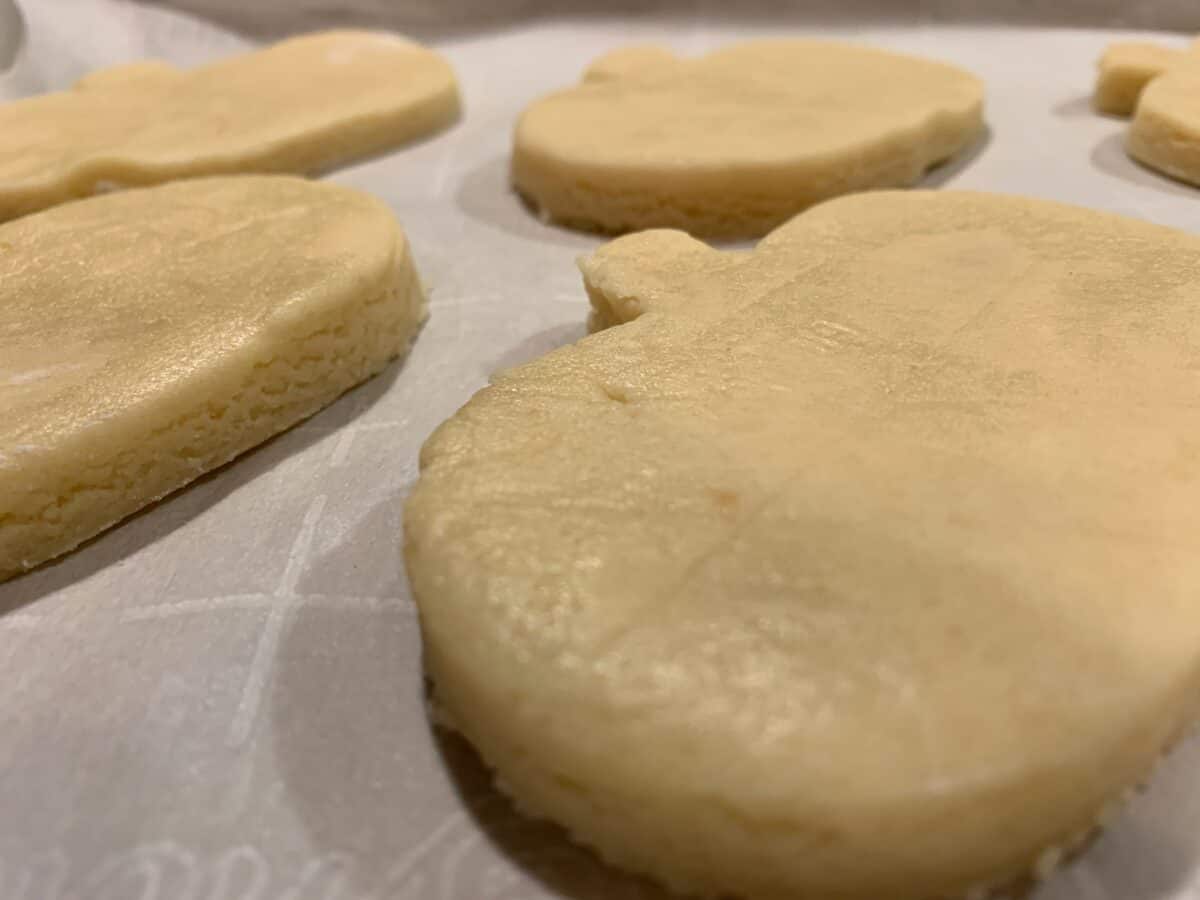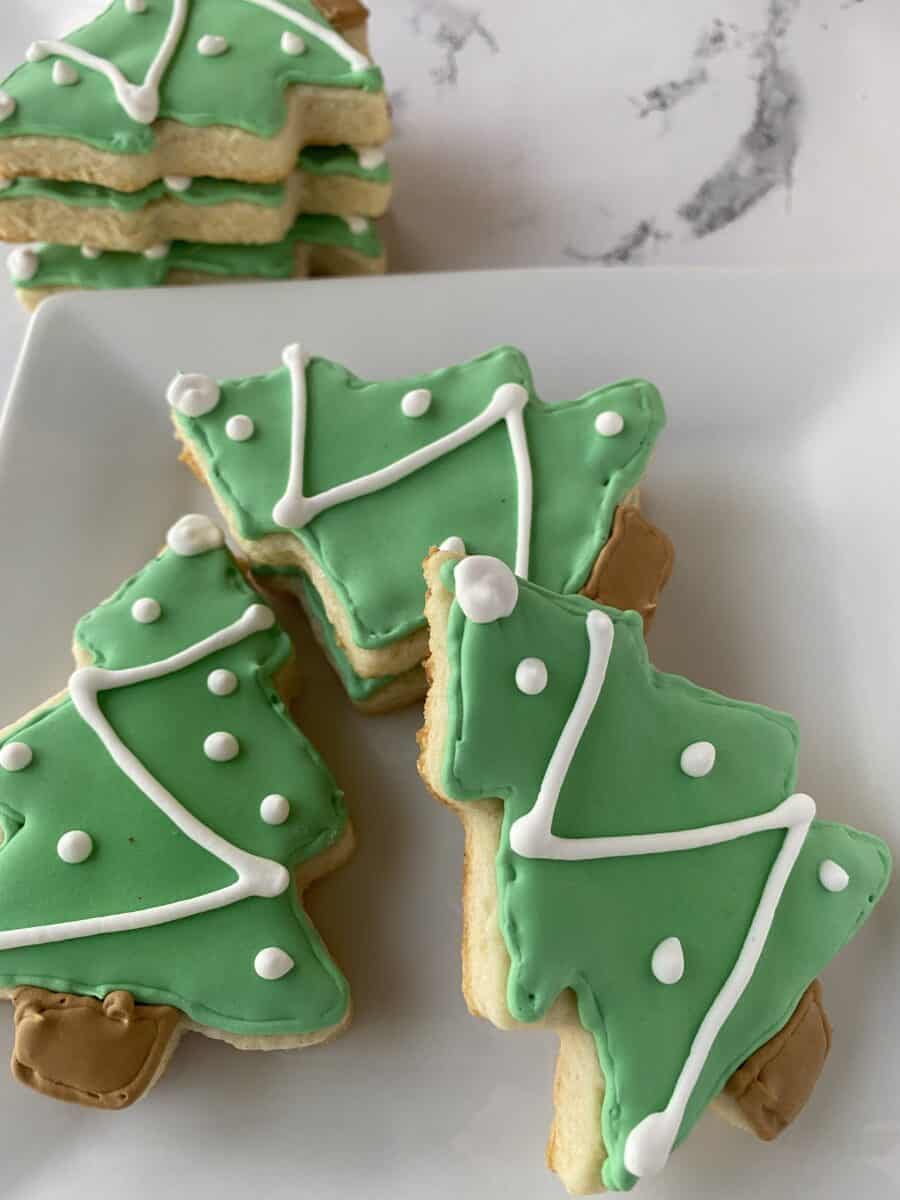 Perfect Cookies for Decorating
One of the things I love best about this recipe is the cookies are sturdy enough to allow for any decorating design, sprinkles or additional treats you want to place on top.
Unlike a lot of cookies that spread out and lose their shape while baking, this recipe will maintain the size and shape that you choose when cutting through the dough with the cookie cutter.
Try my Best Buttercream Frosting for a delicious frosting for these yummy cookies.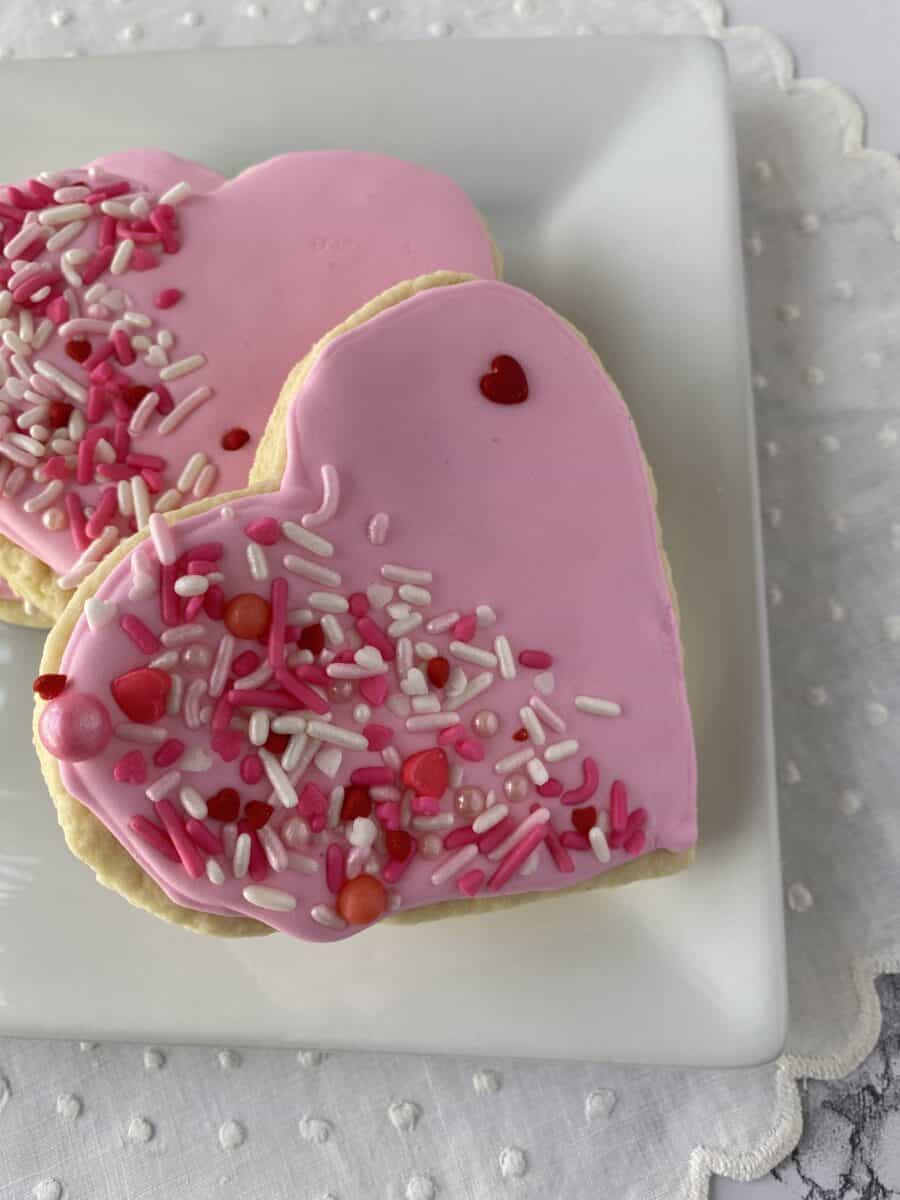 More Ideas
Here are other treats to make and share. I love how simple Fancy Rice Krispy Treats are to prepare and they are absolutely delicious. They taste a little like an orange creamsicle, kids love 'em. Adults do too!
For the December holidays, Mini-Gingerbread Houses are a big hit every single time. Perfect for a party! There's just something so special about creating your own unique gingerbread house.
And pretty much any time you are looking for a quick and easy dessert, be sure to make my No Peel Apple Cake. It's a delicious and EASY treat to make any time of year. Oh, and you don't even have to peel the apples.
Stay in Touch
Be sure to give a star rating to the recipes you make from the Crinkled Cookbook. I always love hearing from you. Sharing is great too! Use the buttons after the recipe to text it with just one click or send it to family and friends on Pinterest and Facebook. Enjoy.
Recipe