Mini-Gingerbread Houses are adorable and just the right size for everyone to have their own little gingerbread house to build, decorate and best of all, eat. This is a kid-sized gingerbread treat but the decorating process is great fun for the whole family or a holiday gathering. Added bonus, this gingerbread cookie recipe is delicious using any shape cookie. Serve at your holiday party along with Easy No-Bake Peanut Butter Pies and Classic Sugar Cookies with Homemade Buttercream Frosting.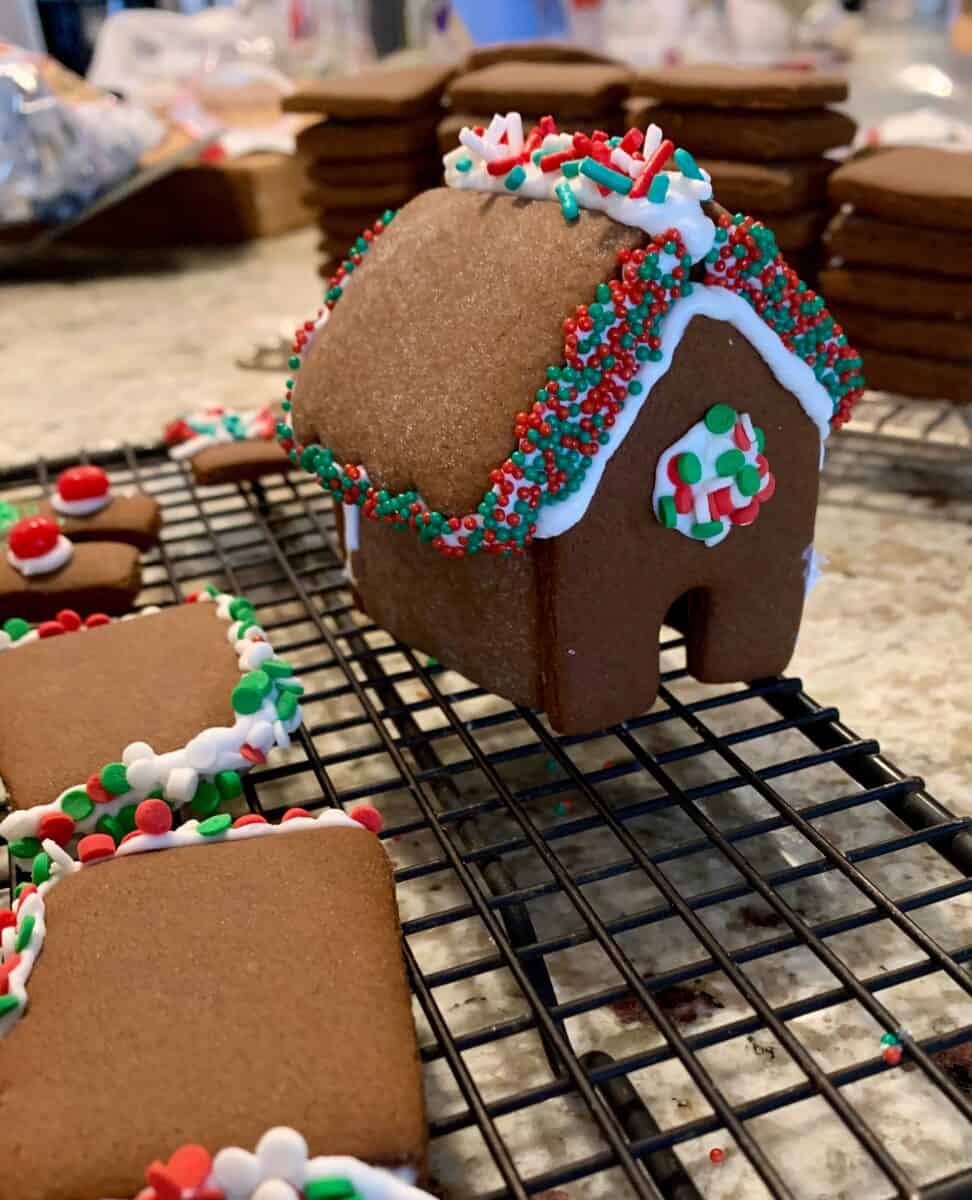 Jump to:
Why You'll Love Mini-Gingerbread Houses
Enjoy the Creativity: Building mini-gingerbread houses allows you, your children or your guests to unleash their creativity. You can design and decorate each house uniquely, experimenting with different icing, little candies and edible decorations.
Family Fun: Creating mini-gingerbread houses is a fantastic family activity. It's a great way for young and old to have fun together and make lasting memories during the holiday season.
Tasty Holiday Decor: Unlike traditional gingerbread houses that are often used as decorations during the holiday season, mini-gingerbread houses are designed to be enjoyed, and are small enough to be eaten. You can also nibble on the gingerbread, icing and candies as you build your custom creations.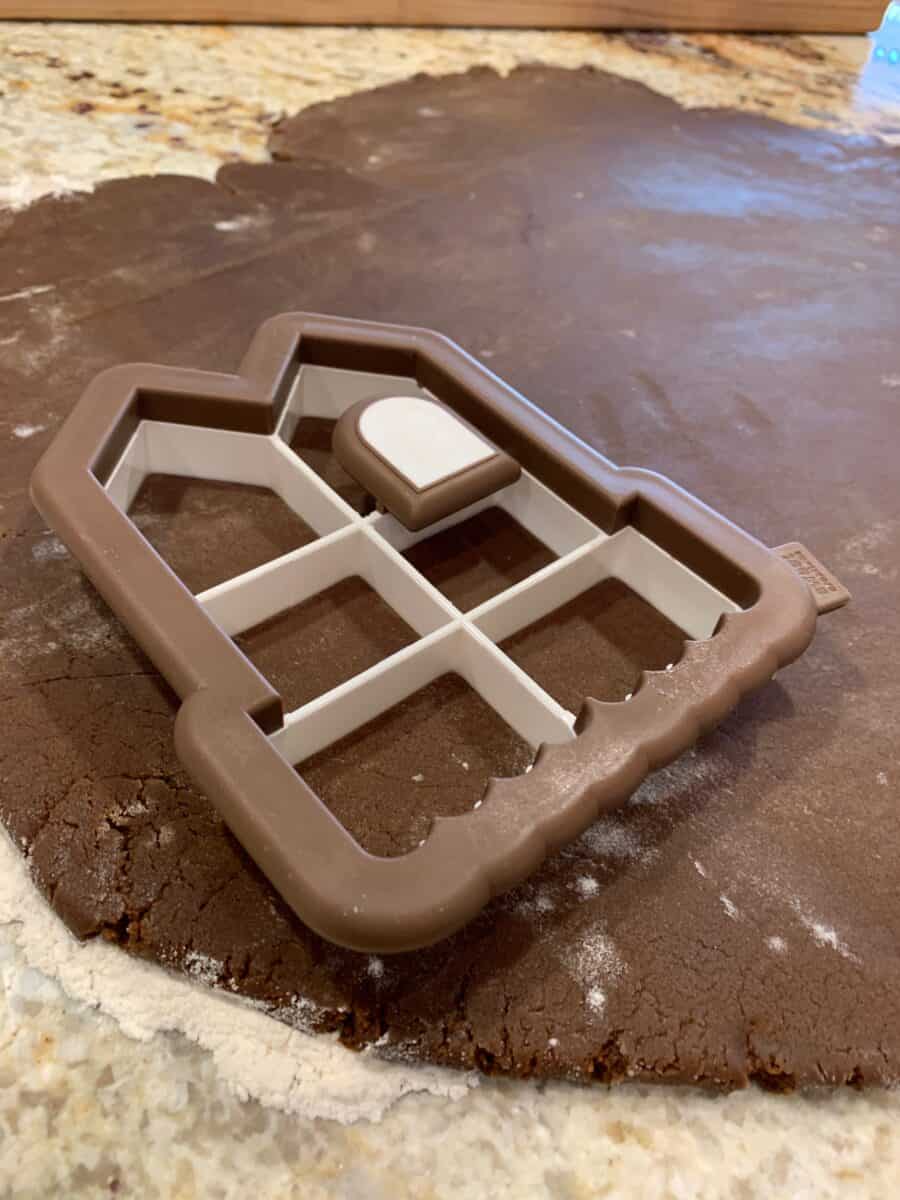 Ingredients to Have on Hand
Light Brown Sugar: You can also use dark brown sugar if that's what's in your pantry.
Molasses: This distinctive, dark syrup is a 'must-have' ingredient for mini-gingerbread houses. The molasses is the base for that wonderful gingerbread flavor.
Scroll down to the recipe card for all the ingredient details.
Cookie Cutter Substitutions
This recipe makes approximately 12 mini-gingerbread houses, and they are always a big, big hit. If you are looking for a fun, interactive holiday party activity, your guests will love this!
Pro-Tip: I recommend using this special cookie cutter to make mini-gingerbread houses. Each cookie cutter creates all the panels and the roof of each house. As an option, here is another similar cookie cutter to make gingerbread houses.
But by all means, use whatever cookie cutter you have on hand.
Gingerbread men are always a big hit, and any shape works beautifully with this gingerbread.
Enjoy sharing this delicious recipe with your family and friends.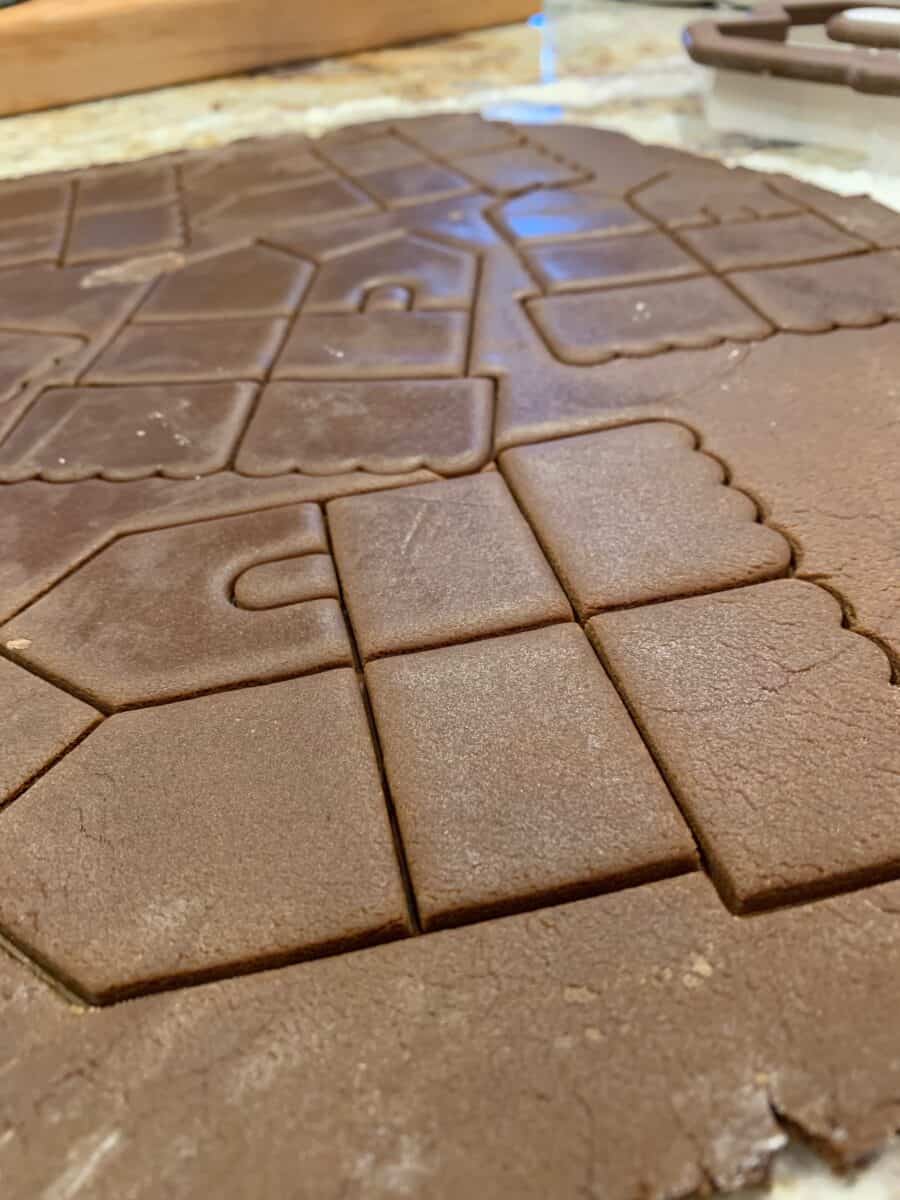 Recipe FAQs
How many times can I re-roll the dough?
Try to only re-roll the dough about three times at most, otherwise, it gets stiff and hard to handle.
Can I bake the gingerbread houses ahead of time and freeze them for later?
Yes, that's a great option for preparing the pieces and parts for the gingerbread houses in advance of your gathering.

Cut the dough into the portions needed for the gingerbread houses, bake and let the cookies cool. Place in a zipped top, freezer bag or airtight container and freeze until you are ready to assemble.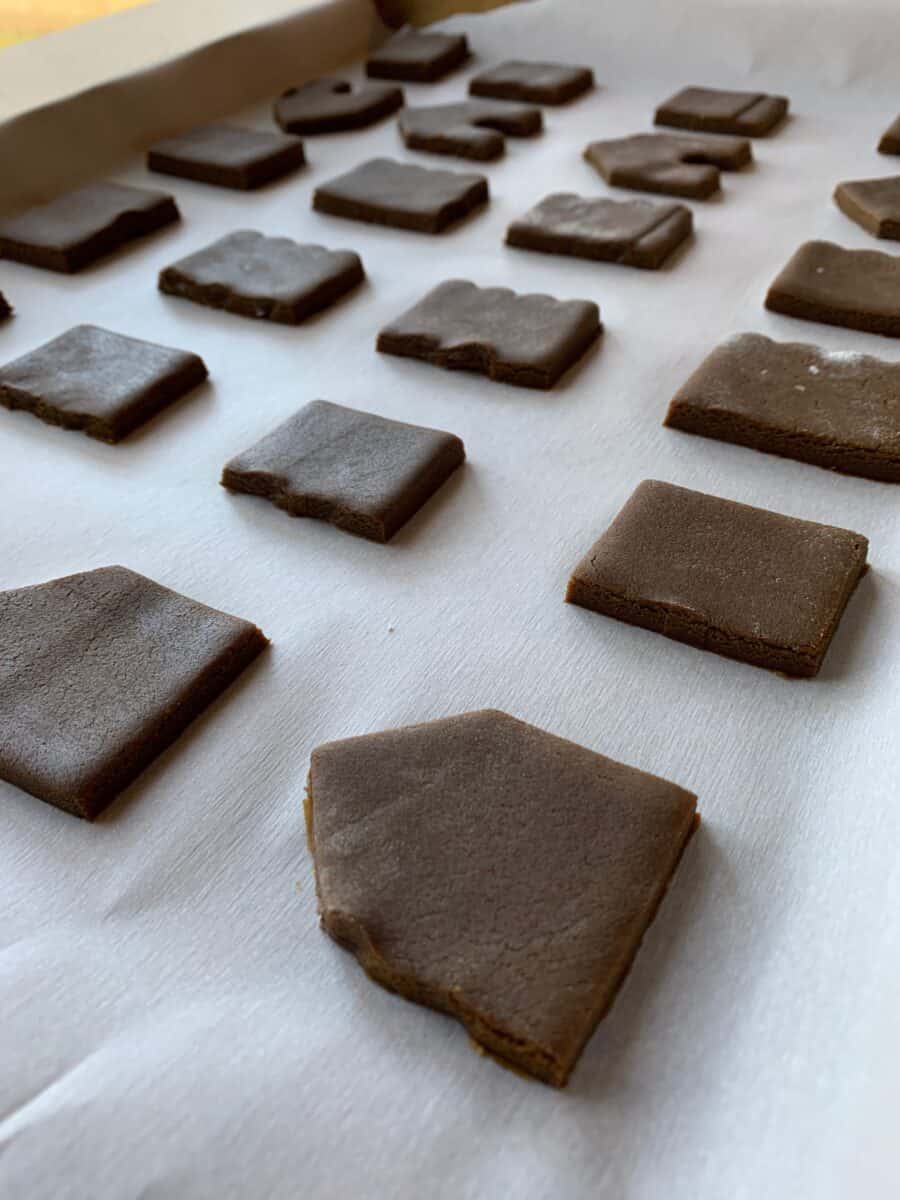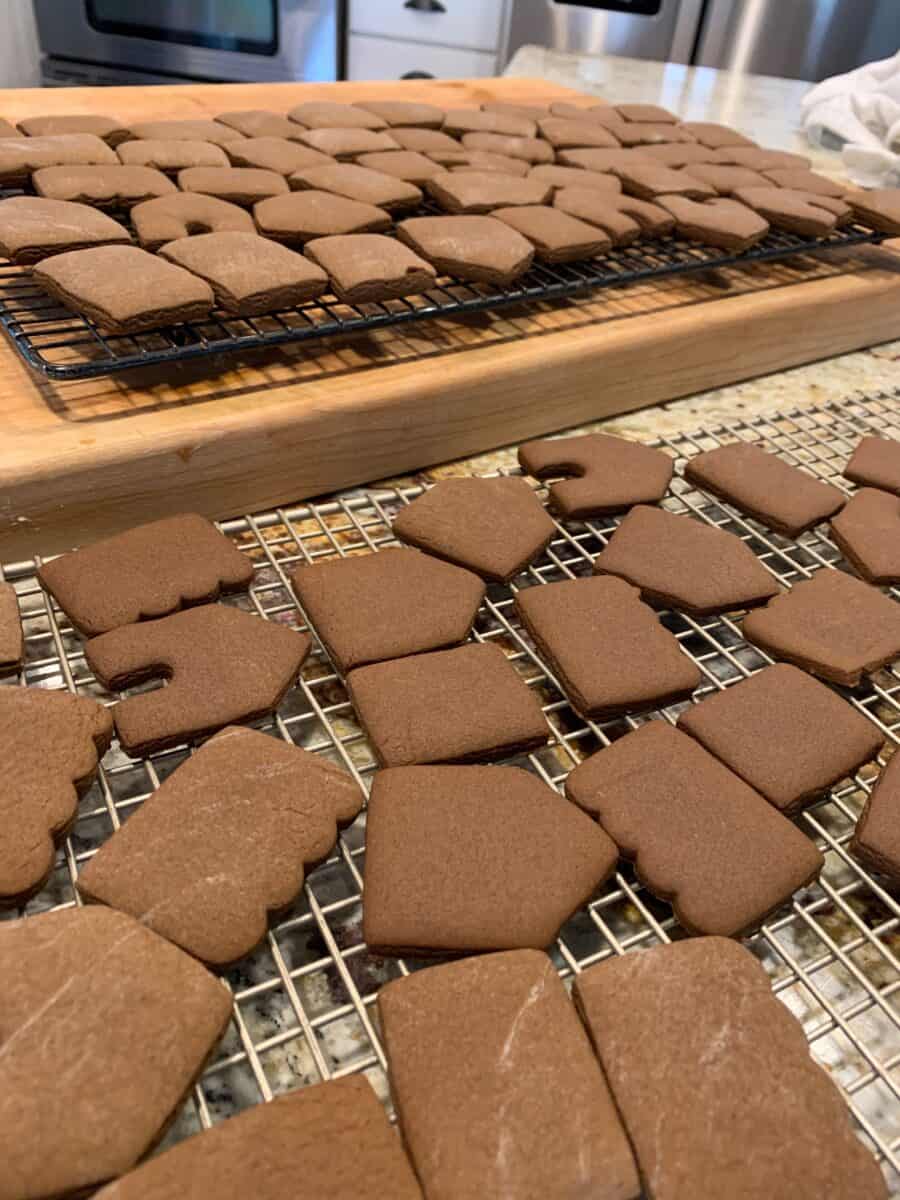 Assemble the Mini-Gingerbread Houses
In my experience of making these adorable, kid-sized gingerbread houses for many years, we get the best results when the gingerbread houses are made in stages.
Pro Tip: I recommend making the dough, rolling and baking it one day. Then, the next day, assembling and decorating the houses.
This allows plenty of time for each step and if you use this process as a treat to share during a party, it also allows for ample time to create a few examples to share as inspiration for your guests.
Make no mistake, this is a fun process and the end result is an adorable and delicious treat or party favor that everyone loves.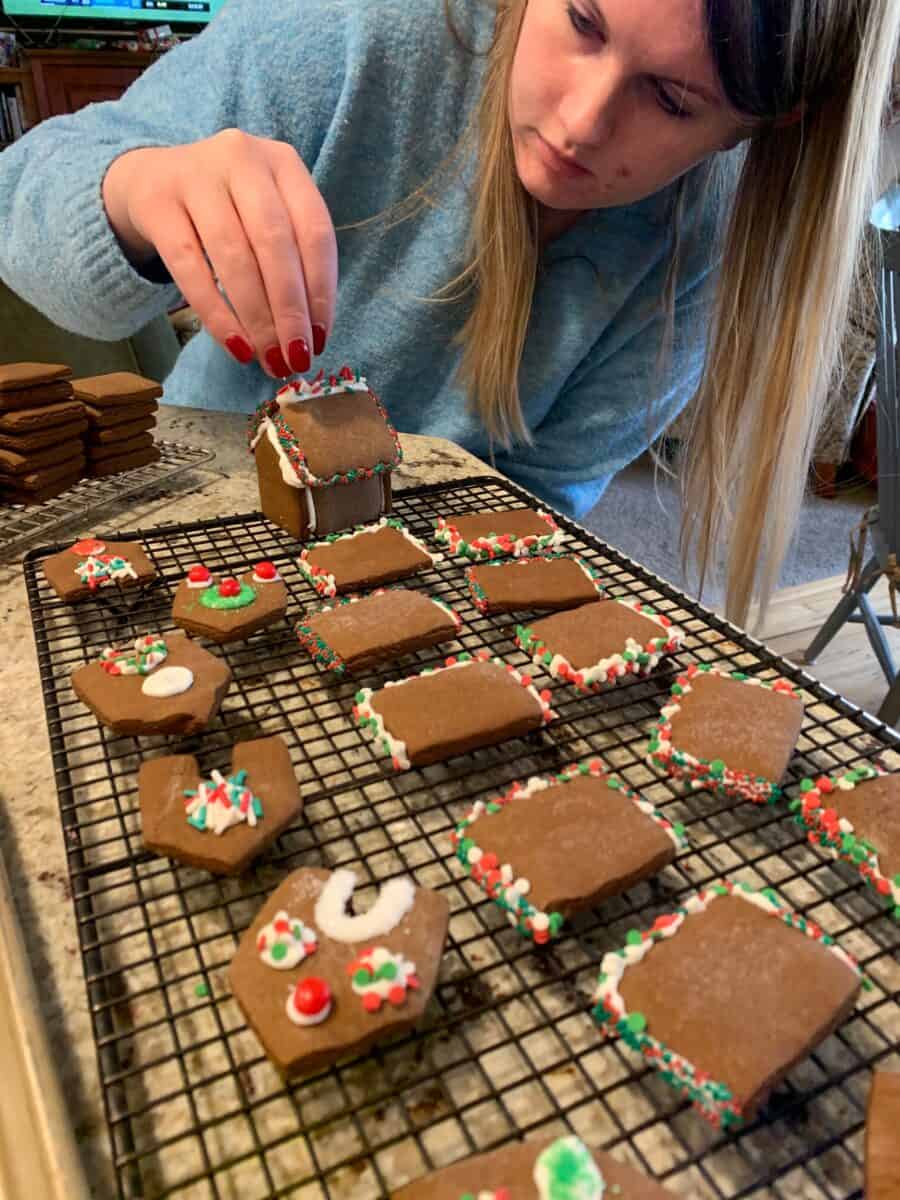 The Inspiration
We LOVE gingerbread houses in our family. A special thank you to Auntie Maureen who always sends the kids the most beautiful and elaborate gingerbread house every Christmas.
This gingerbread recipe is also found on the back of the packaging for the mini-gingerbread cookie cutter. My daughter Madeline has been making these for years!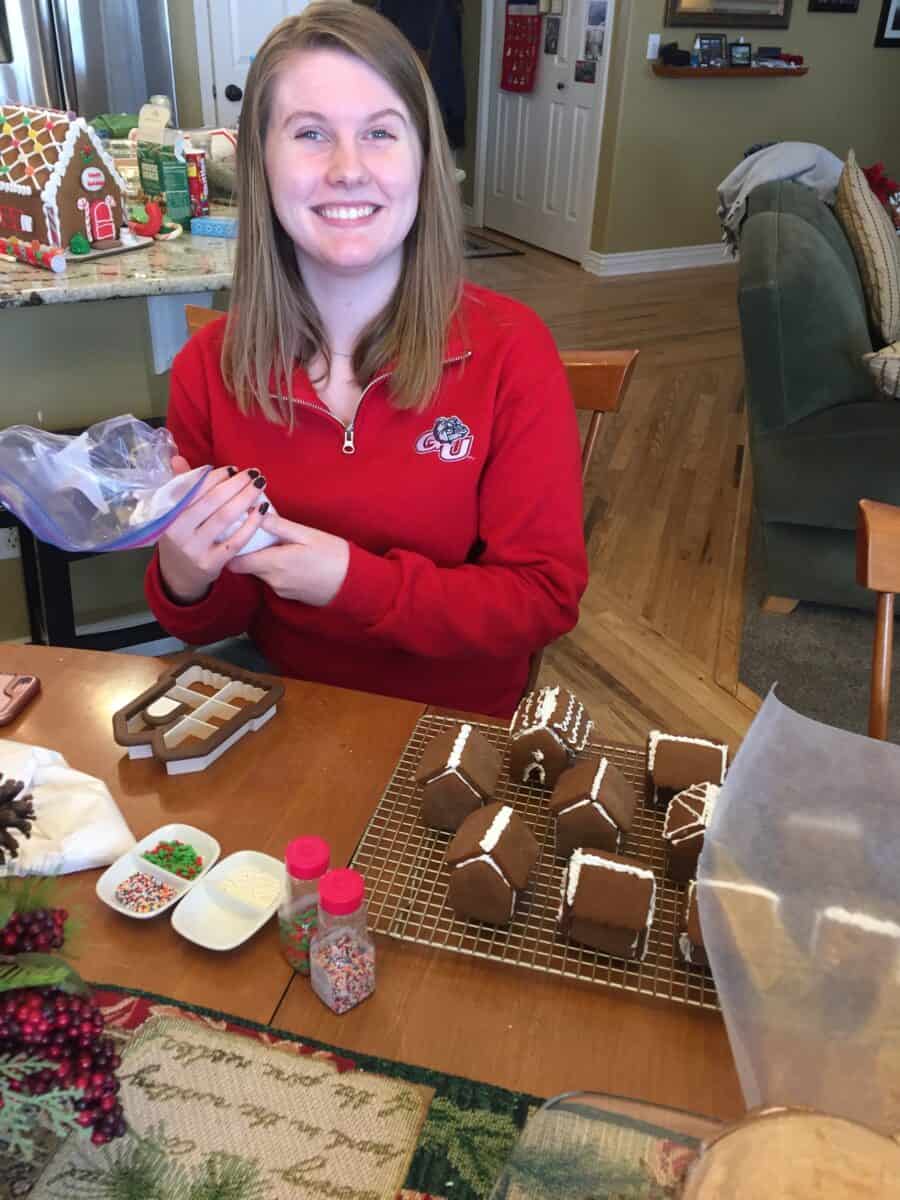 How to Decorate Mini-Gingerbread Houses
Here's where the fun really starts. I recommend white icing, and various holiday sprinkles, have plenty of options on hand to increase the creativity and unique design for each and every house.
More Holiday Recipes
Here are other recipes that are great to serve and enjoy during the holidays. As an appetizer, Cranberry Brie Bites are the perfect blend of cranberry, sweet and savory. I also enjoy sharing Perfect Pie Crust for all our favorite pie recipes.
If you made Mini-Gingerbread Houses or any other recipe on my website, please leave a 🌟 star rating and let me know how it goes in the 📝 comments below.
Recipe