Mini-gingerbread houses are adorable and just the right size for everyone to have their own little gingerbread house to build, decorate and eat. This is a kid-sized gingerbread treat and the decorating process is a great project for the whole family. Added bonus, this recipe is delicious using any shape cookie.
Note: Links in this recipe are paid links, Amazon Associates. This means I make a small commission when you click and shop. Your cost is the same and I only link to products or ingredients that I use and love.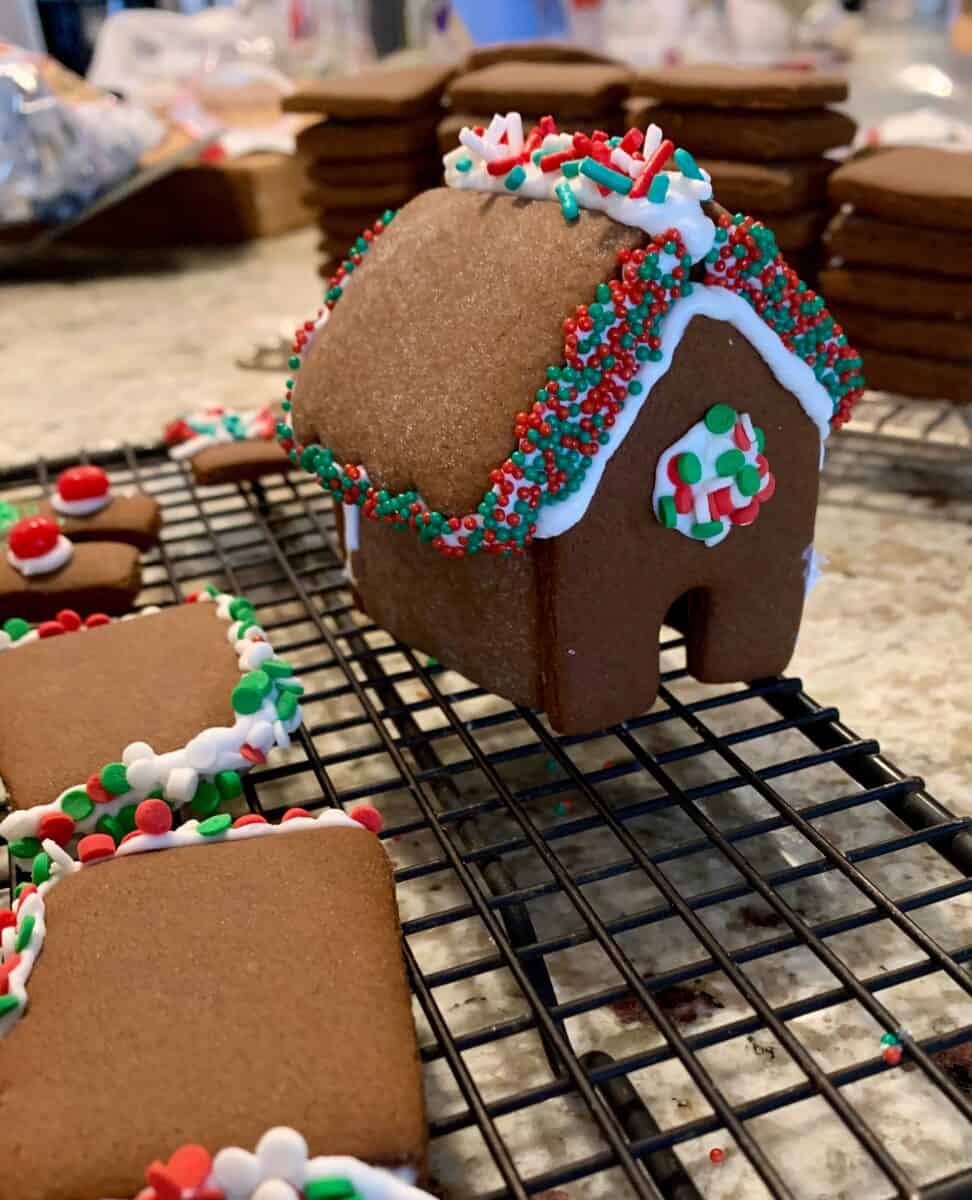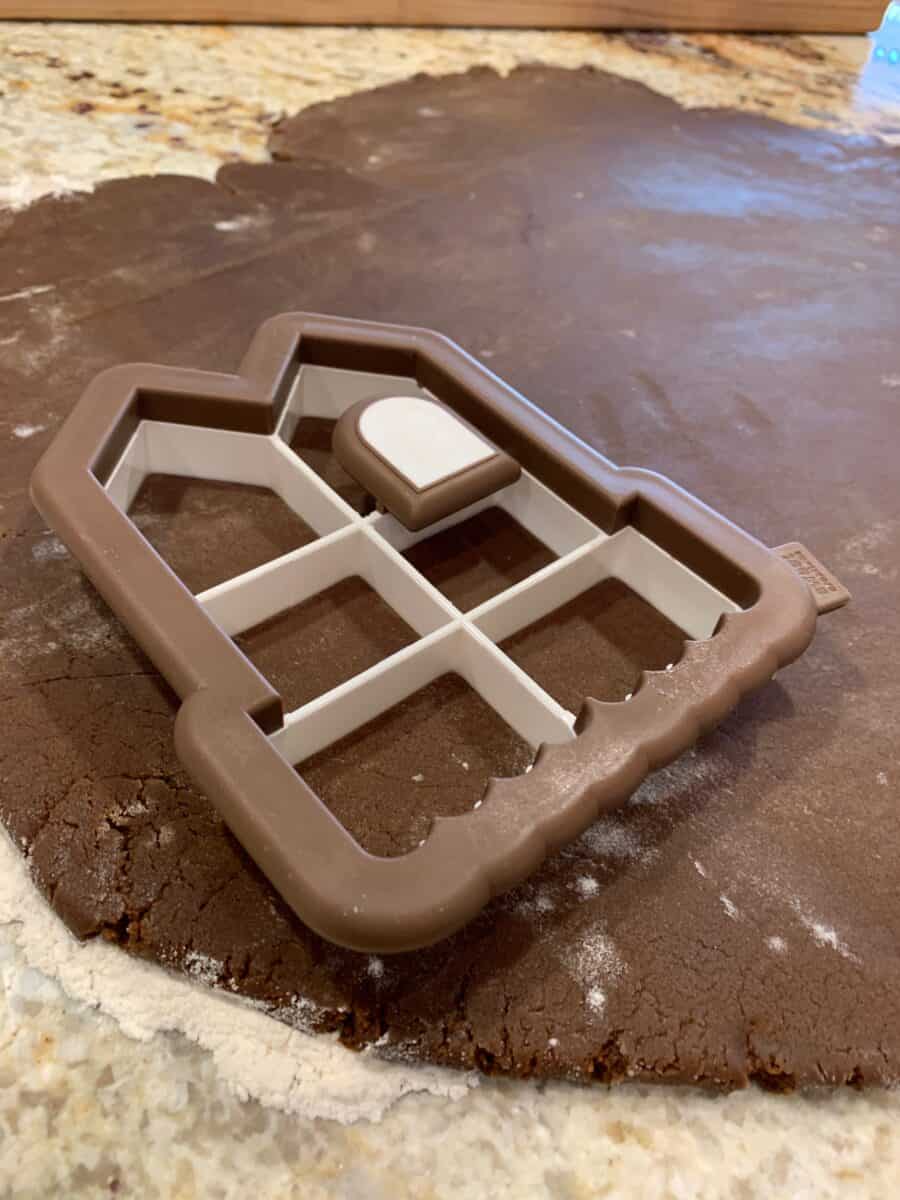 Cookie Cutter Substitutes
Ideally, this recipe makes mini-gingerbread houses, and they are always a big, big hit. But if you don't have the special cookie cutter, this recipe is still a delicious way to shape and share gingerbread cookies. As an option, here is another similar cookie cutter to make gingerbread houses with. (Note: I've not used that specific one before, but it looks very similar to the cookie cutter I have in my kitchen.) But by all means, use whatever cookie cutter you have on hand. Gingerbread men are always a big hit, and any shape works beautifully with this gingerbread. Enjoy sharing this delicious recipe with your family and friends.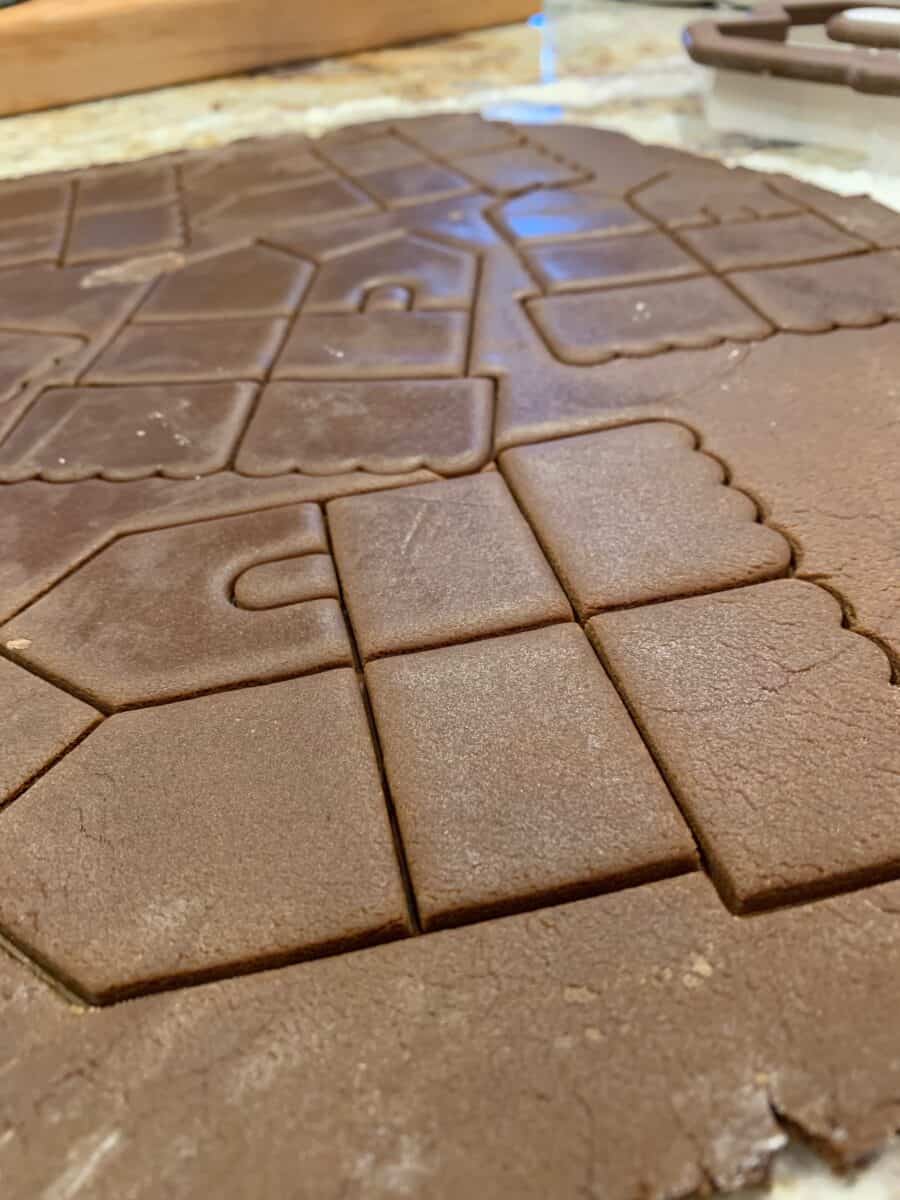 How many times can I re-roll the dough?
Try to only re-roll the dough about three times at most, otherwise it gets stiff and hard to handle.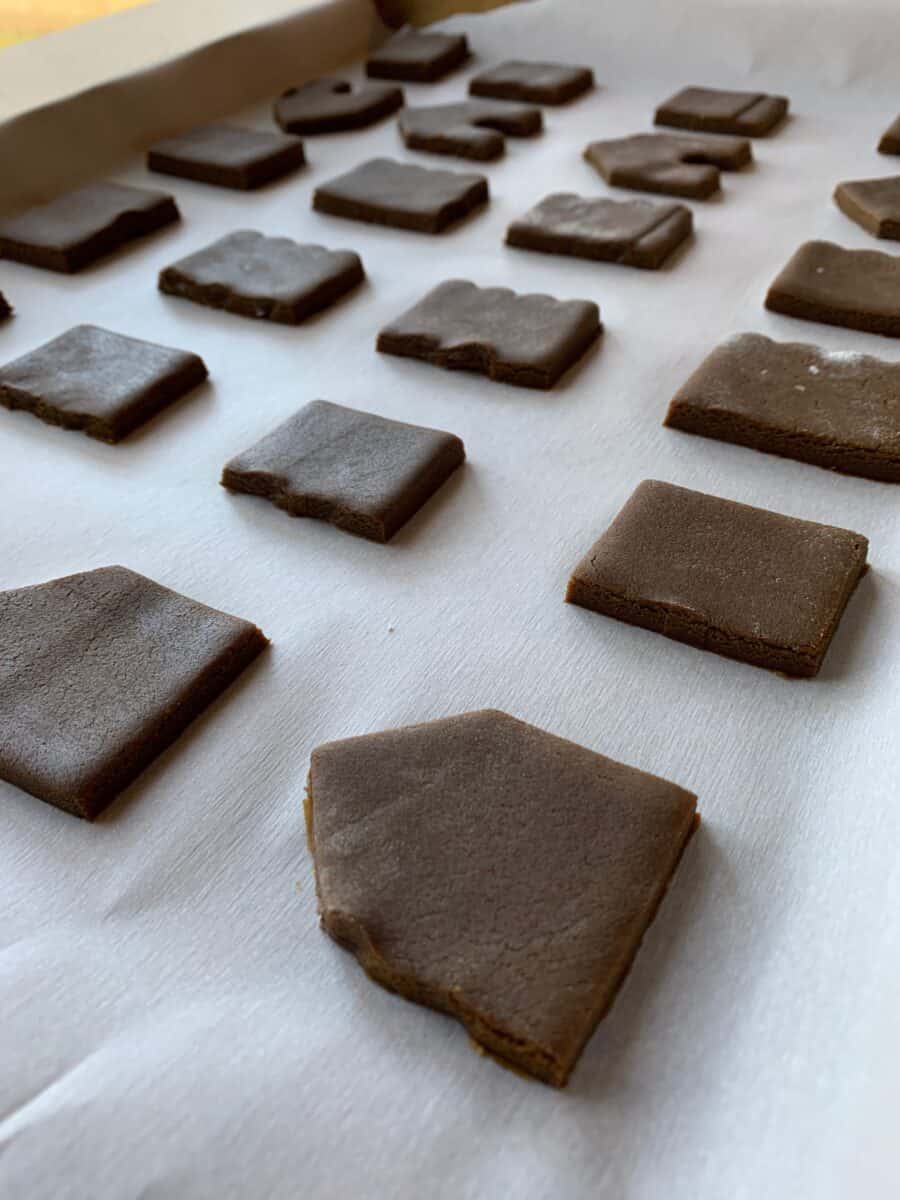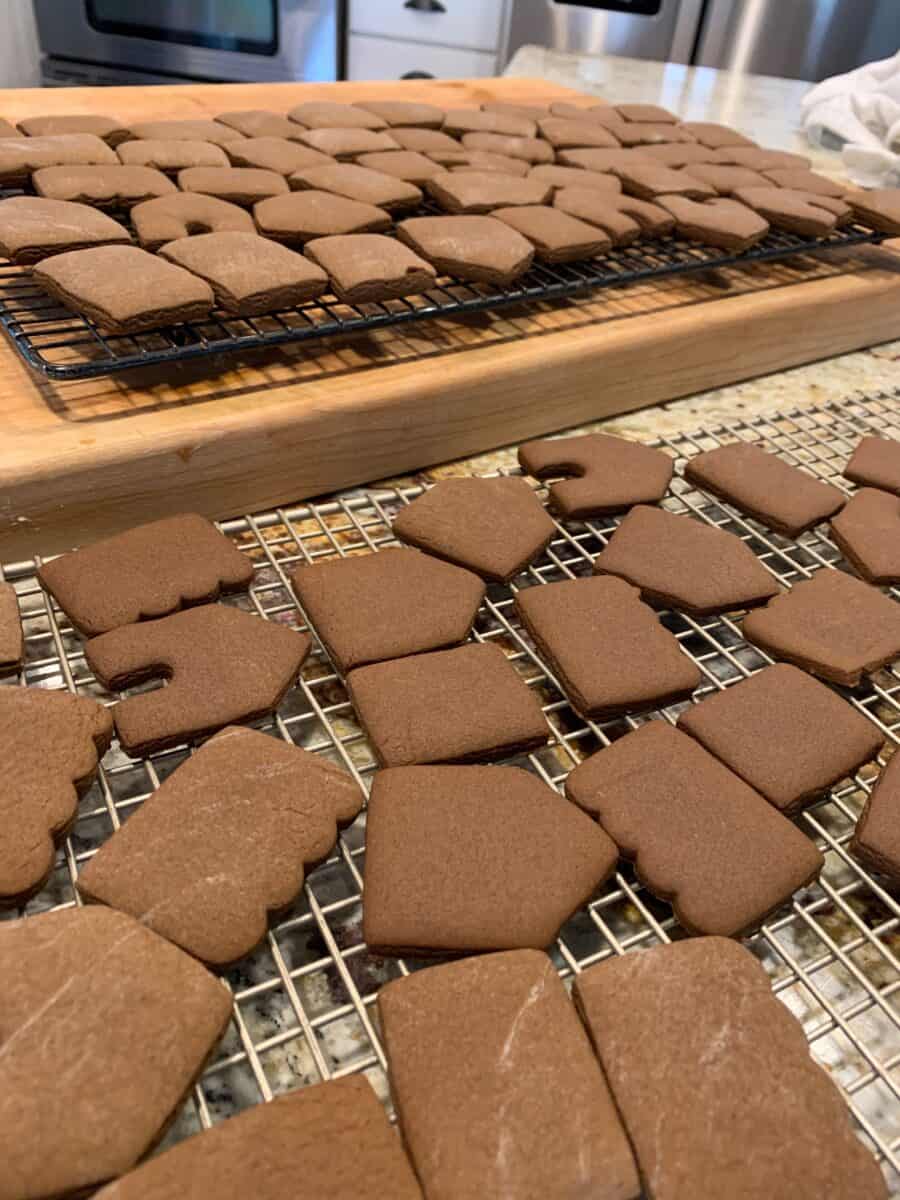 Tips for Mini-Gingerbread Houses
In my experience of making these adorable, kid-sized gingerbread houses for many years, we get the best results when the gingerbread houses are made in stages. I recommend making the dough, rolling and baking it one day. Then, the next day, assembling and decorating the houses. This allows plenty of time for each step and if you use this process as a treat to share during a party, it also allows for ample time to create a few examples to share as inspiration for your guests. Make no mistake, this is a fun process and the end result is an adorable and delicious treat or party favor that everyone loves.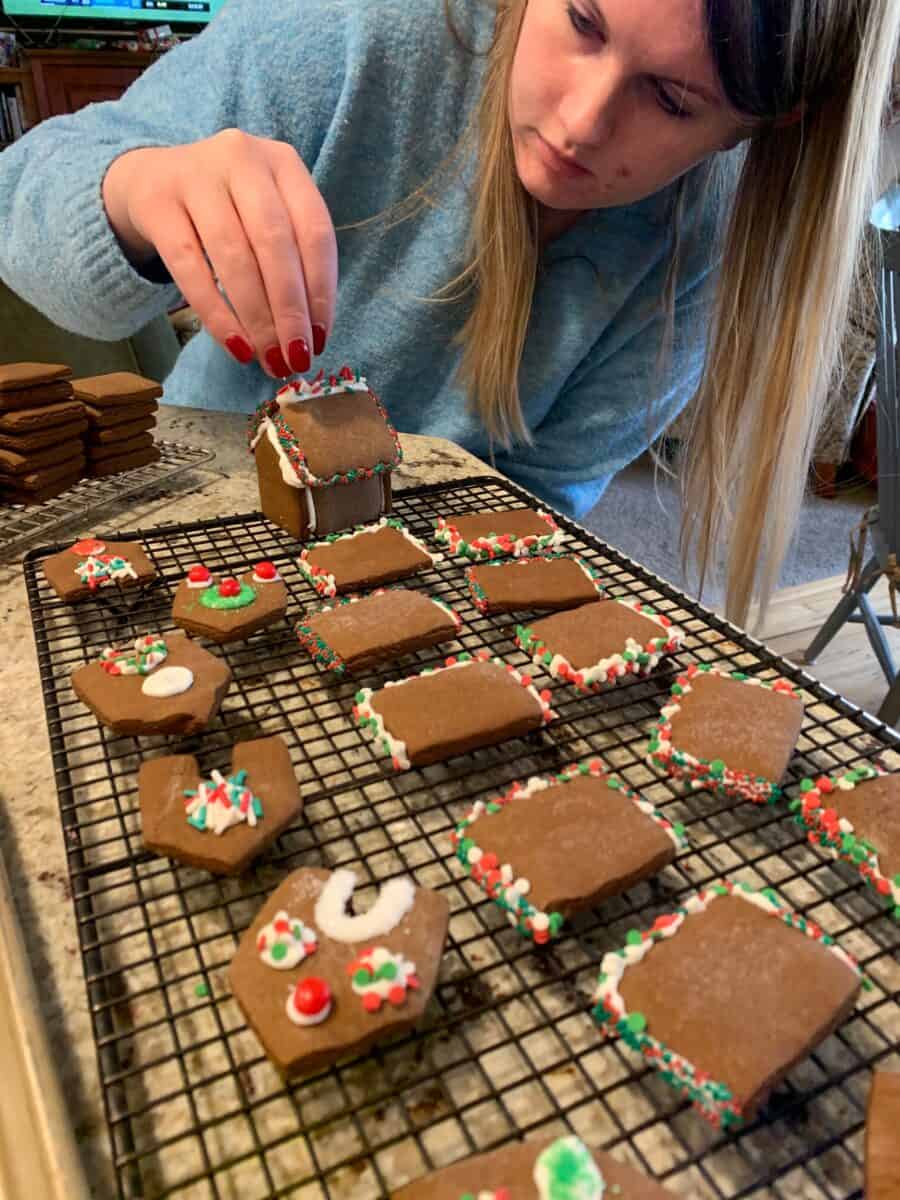 Family Story
We LOVE gingerbread houses in our family. A special thank you to Auntie Maureen who always sends the kids the most beautiful and elaborate gingerbread house every Christmas. This gingerbread recipe is also found on the back of the packaging for the mini-gingerbread cookie cutter. My daughter Madeline has been making these for years!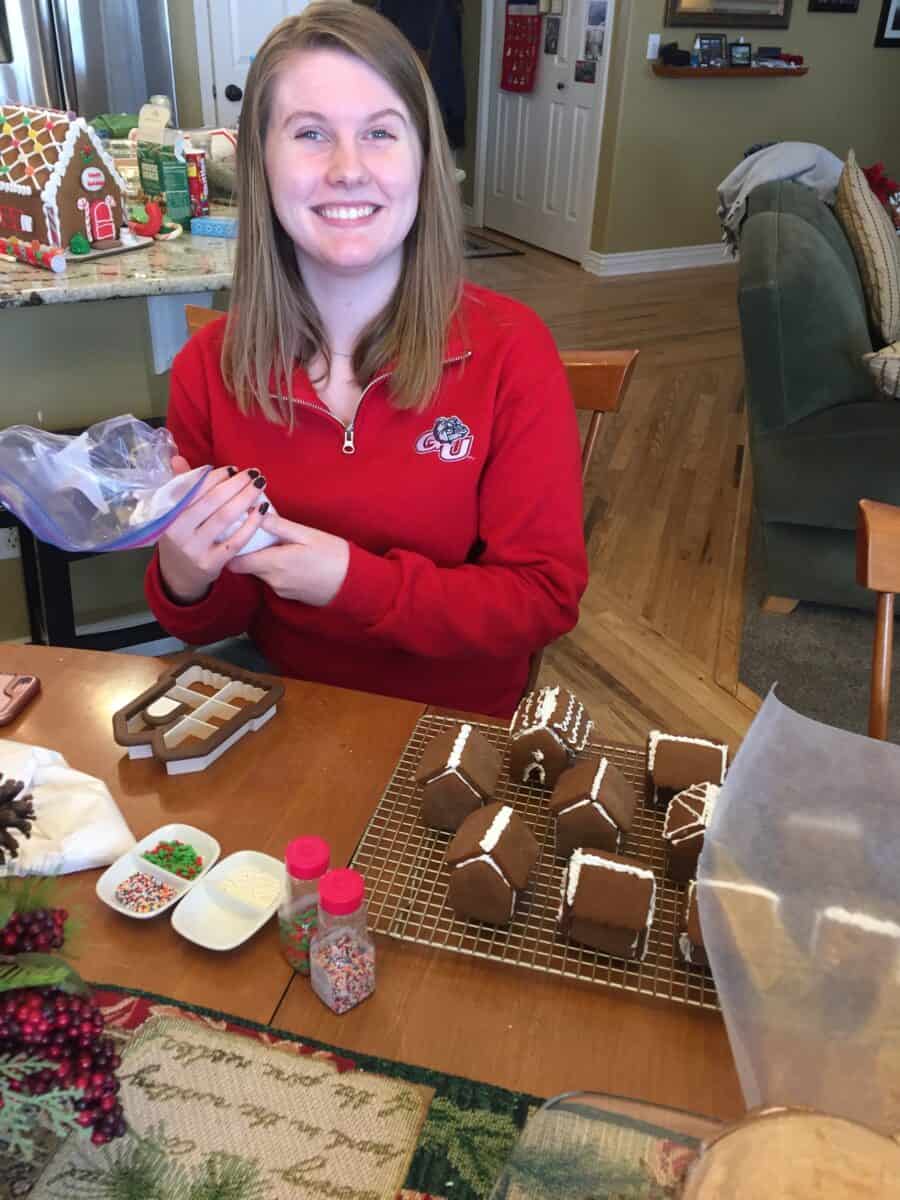 Decorating
Here's where the fun really starts. I recommend white icing, and various holiday sprinkles, have plenty of options on hand to increase the creativity and unique design for each and every house.
Here are other recipes that are great to serve and enjoy during the holidays. As an appetizer, Cranberry Brie Bites are the perfect blend of cranberry, sweet and savory. I also enjoy sharing Perfect Pie Crust for all our favorite pie recipes.
Recipe