What a fresh, new twist on creamed corn. This side dish simmers in the cream sauce and collects every drop of bright buttery flavor from the liquid, but is served after most of the liquid has evaporated. A light dusting of ground cardamon brings out the sweetness of the fresh corn.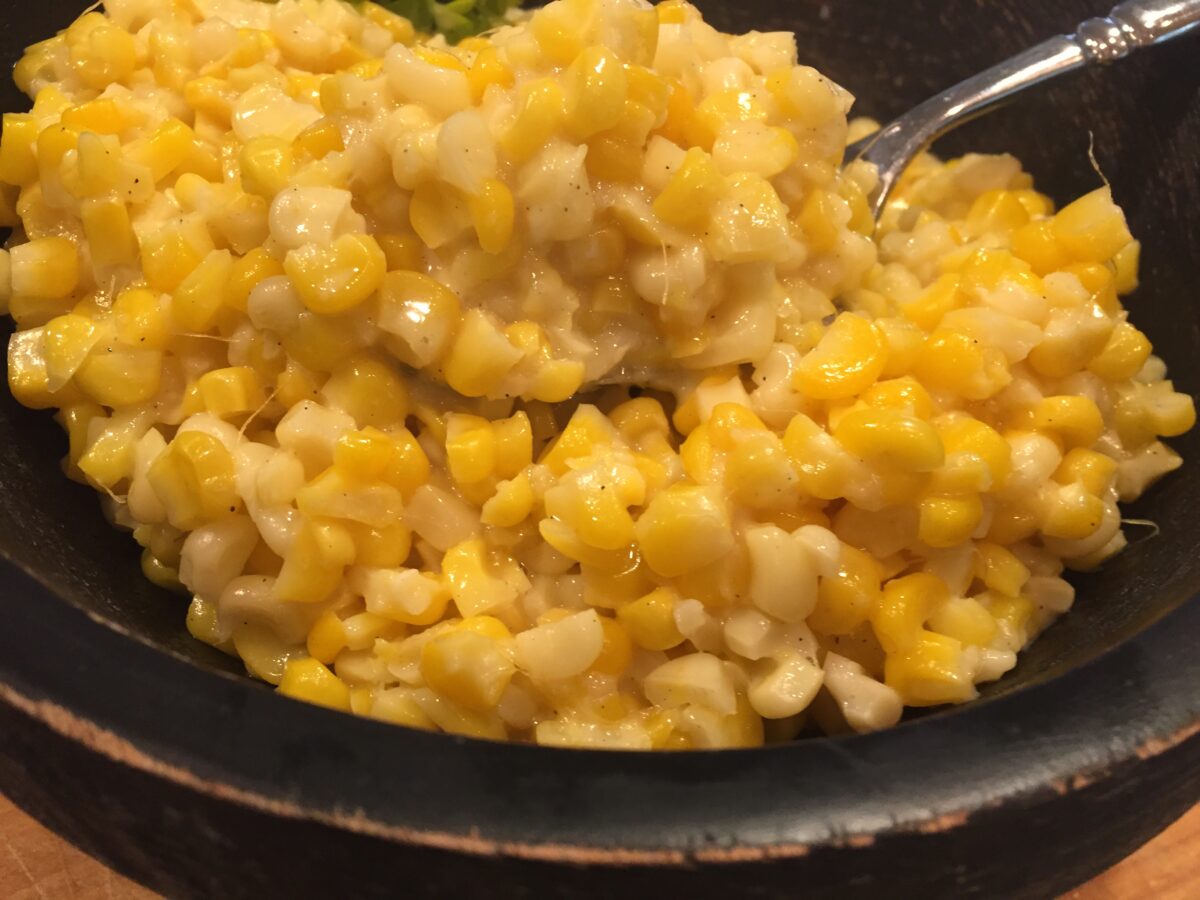 Fresh corn from the cob
When we think of fresh corn, we usually think of summertime, harvest and farmer's markets. But many grocery stores provide fresh ears of corn pretty much year around. You will want to use fresh corn for this recipe and the end result is 100 times better than any creamed corn you'll find in the canned vegetable aisle of the store.
An important step to ensure you get every drop of flavor from a fresh corn cob is to run the back side of your knife over the cobs after you've removed the kernels. That's the best way to collect every single drop of that delicious juice, aka milk from the sweet, fresh corn.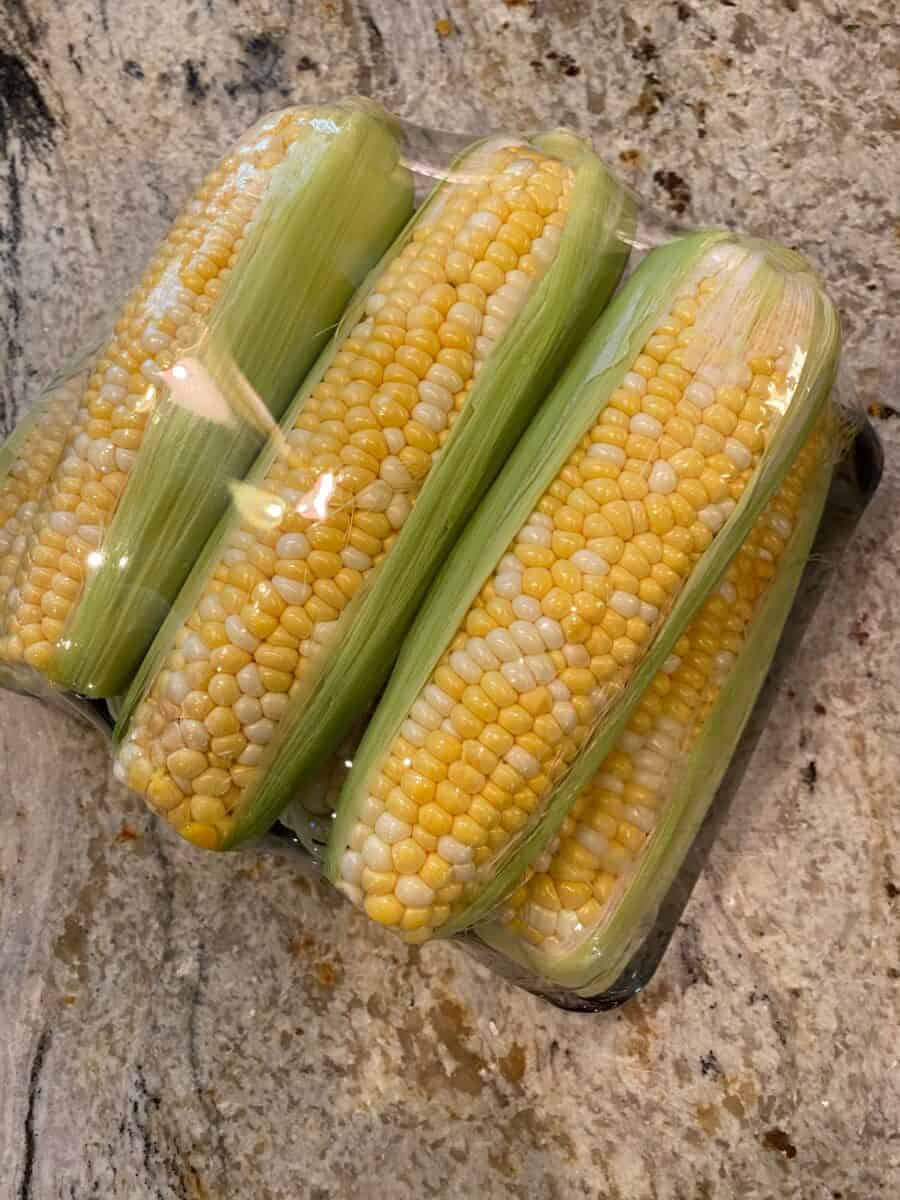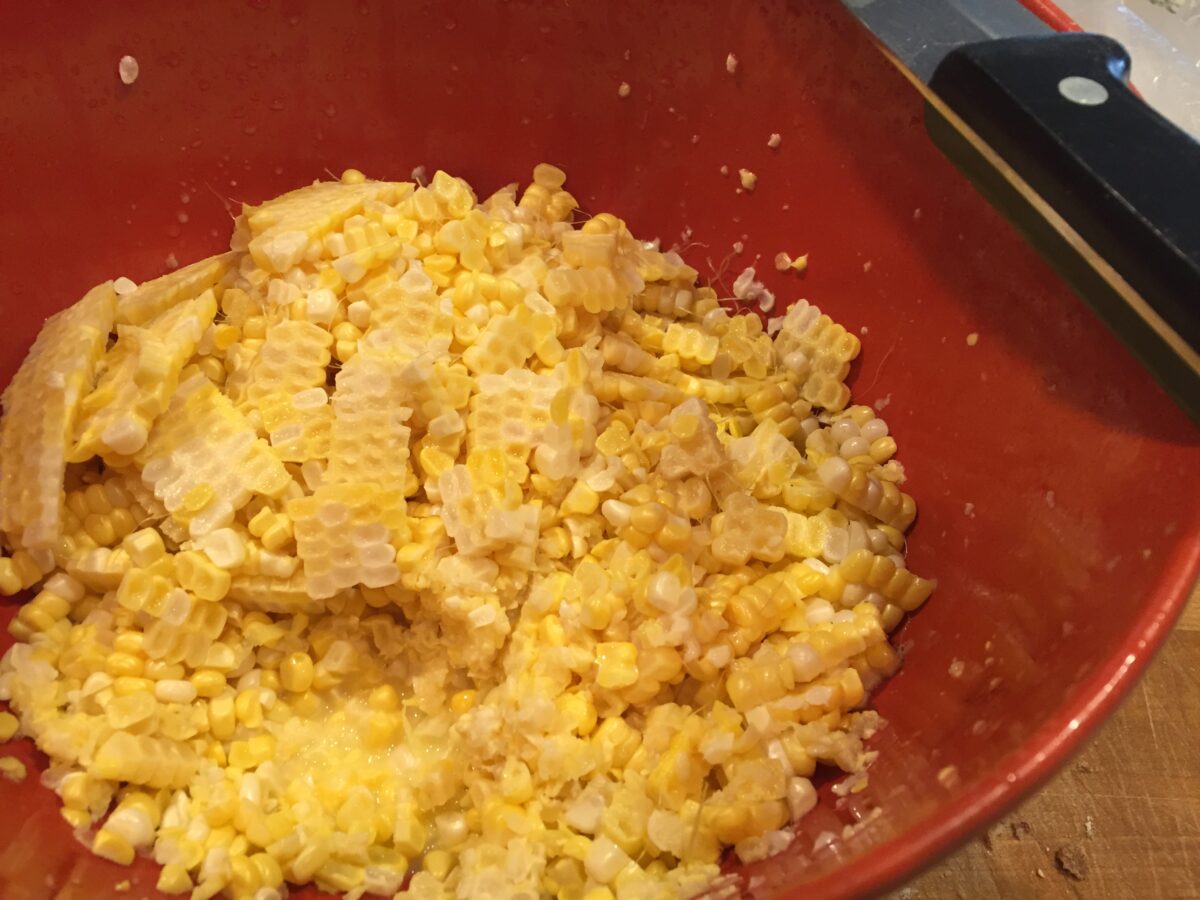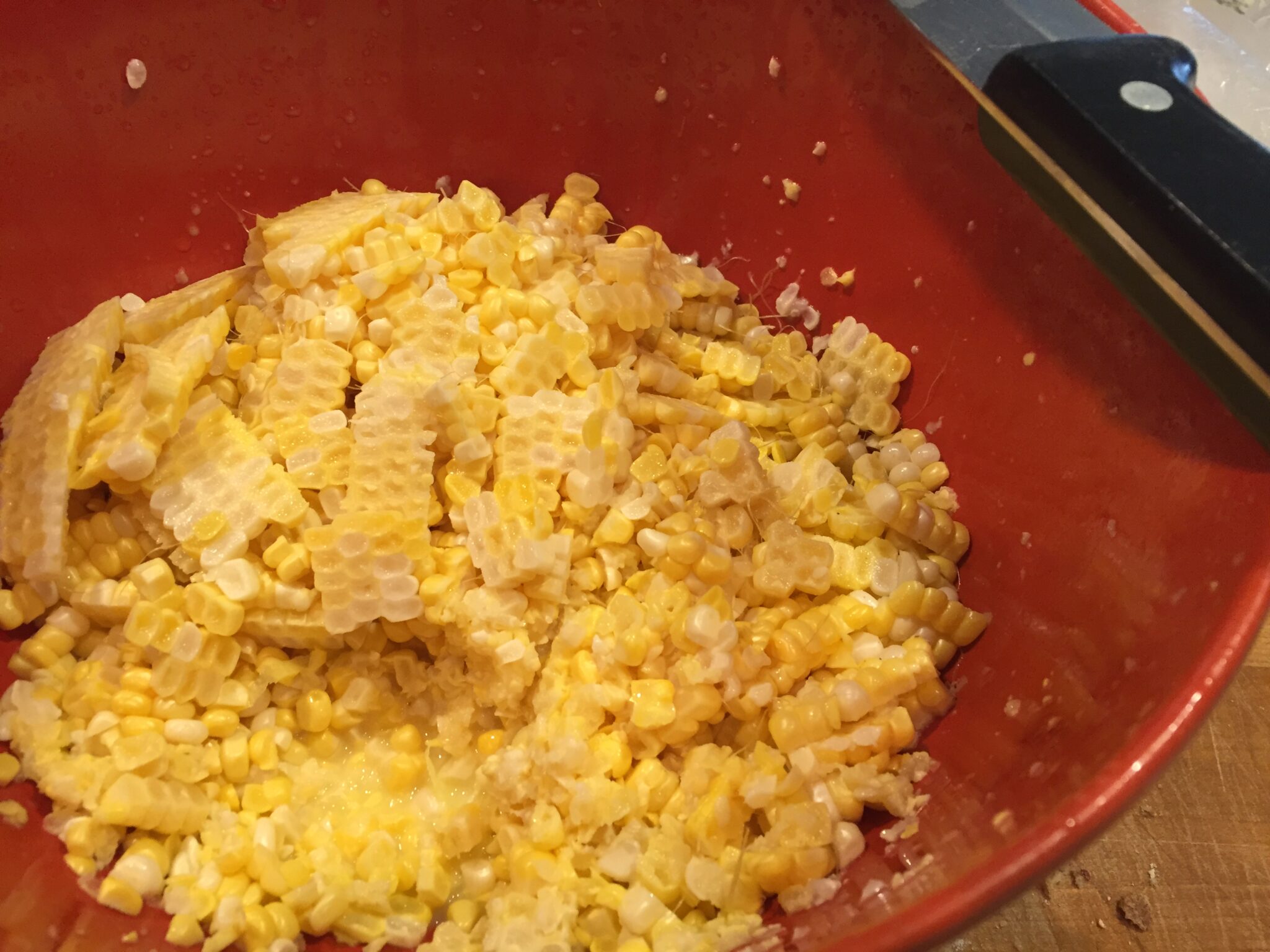 Even with the time it takes to remove the corn from the cob and the time it takes to simmer on the stove, this side dish comes together quickly and is ready to serve in about 30 quick minutes.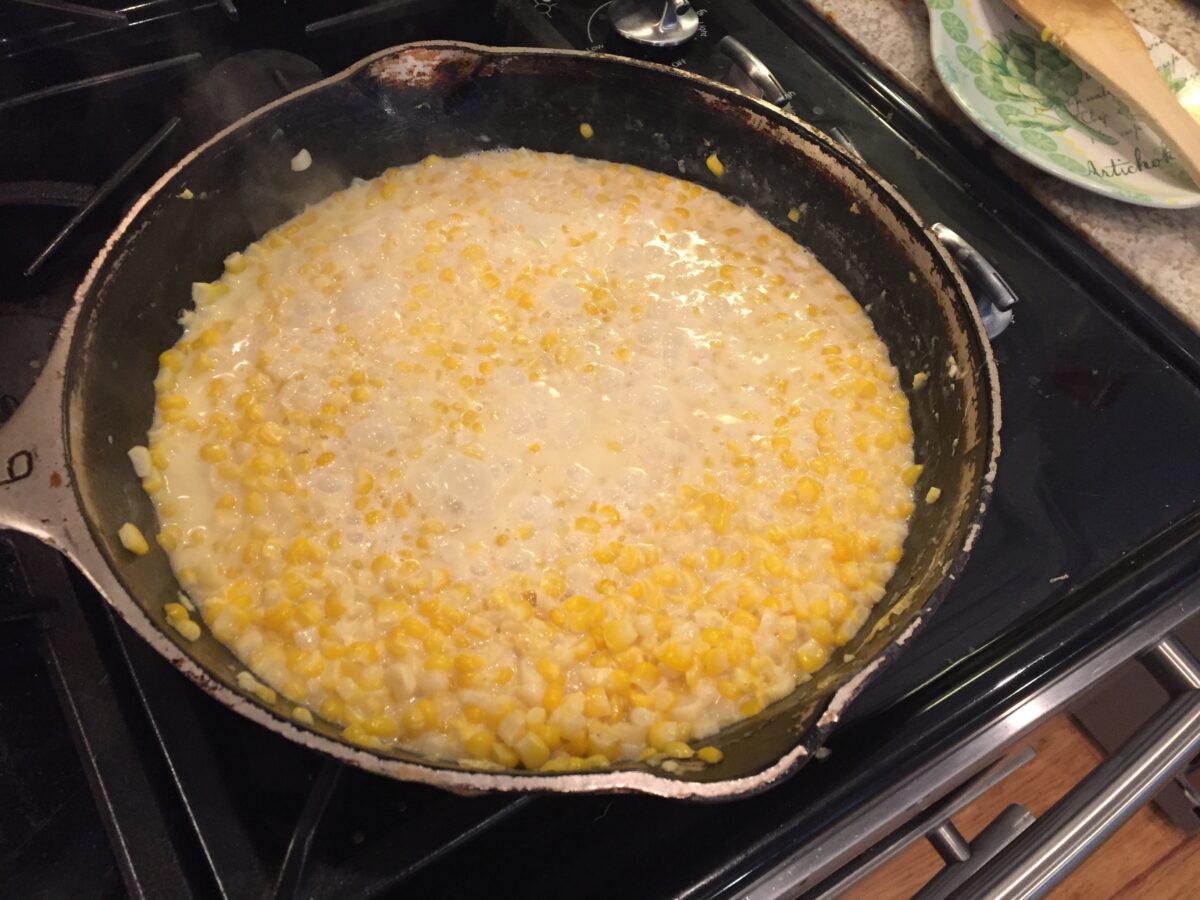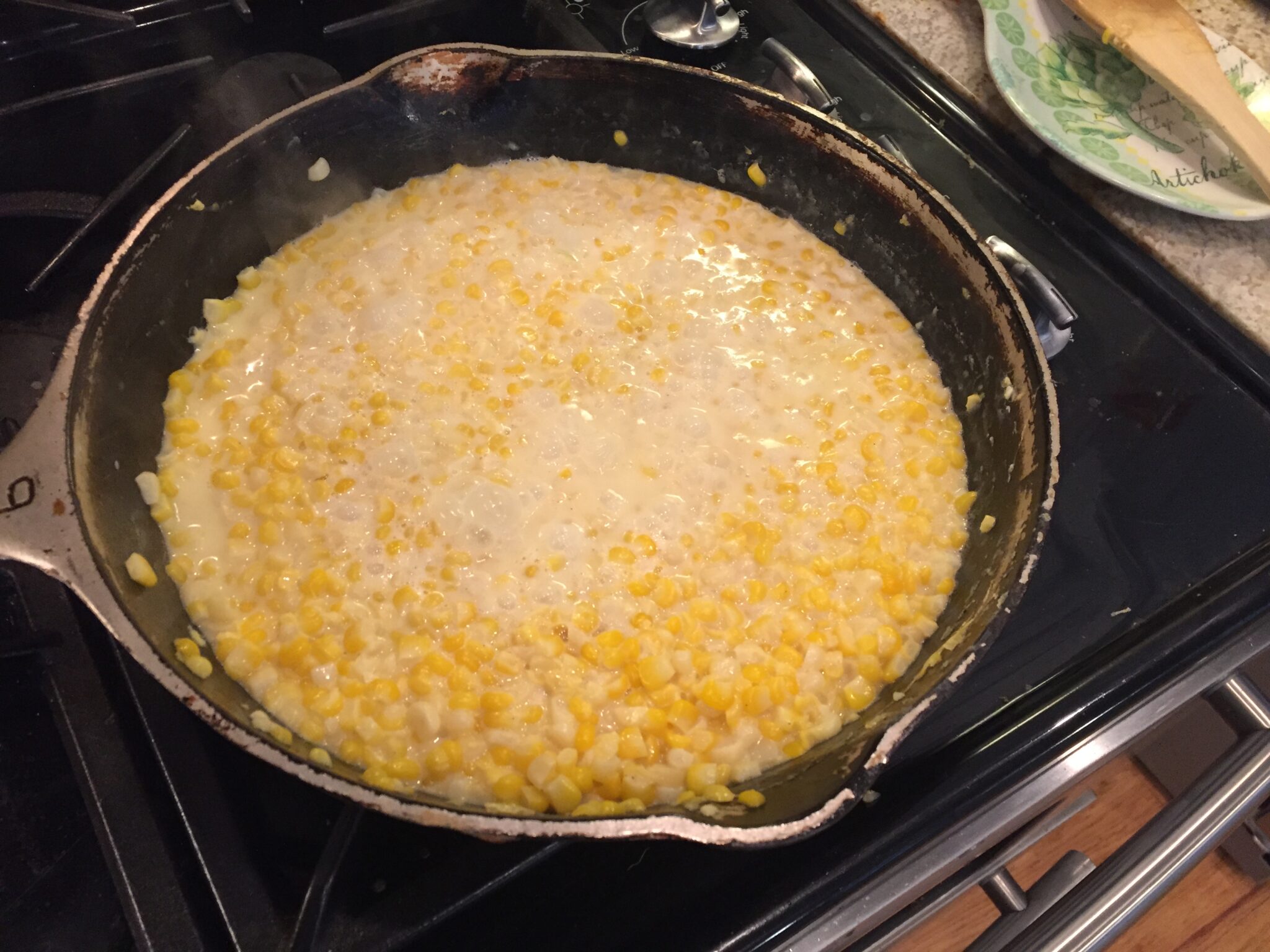 Many of us don't use cardamon every single day in our cooking, but let me tell you it brings so much sweetness out in the corn and the flavor is nice and subtle.