Buttermilk Crispy Chicken Strips might remind you of your grandma's fried chicken recipe, but these chicken strips are oven-baked, not fried, to crunchy perfection. This recipe includes a combination of spices and seasonings that rival our favorite takeout chicken. Move over KFC and Chick-fil-A, these chicken strips are seriously delicious!
Note: Some of the links on this page are paid links, Amazon Associates. This means I make a small commission when you click and shop. Your cost is always the same and I only link to and recommend products or ingredients that I use.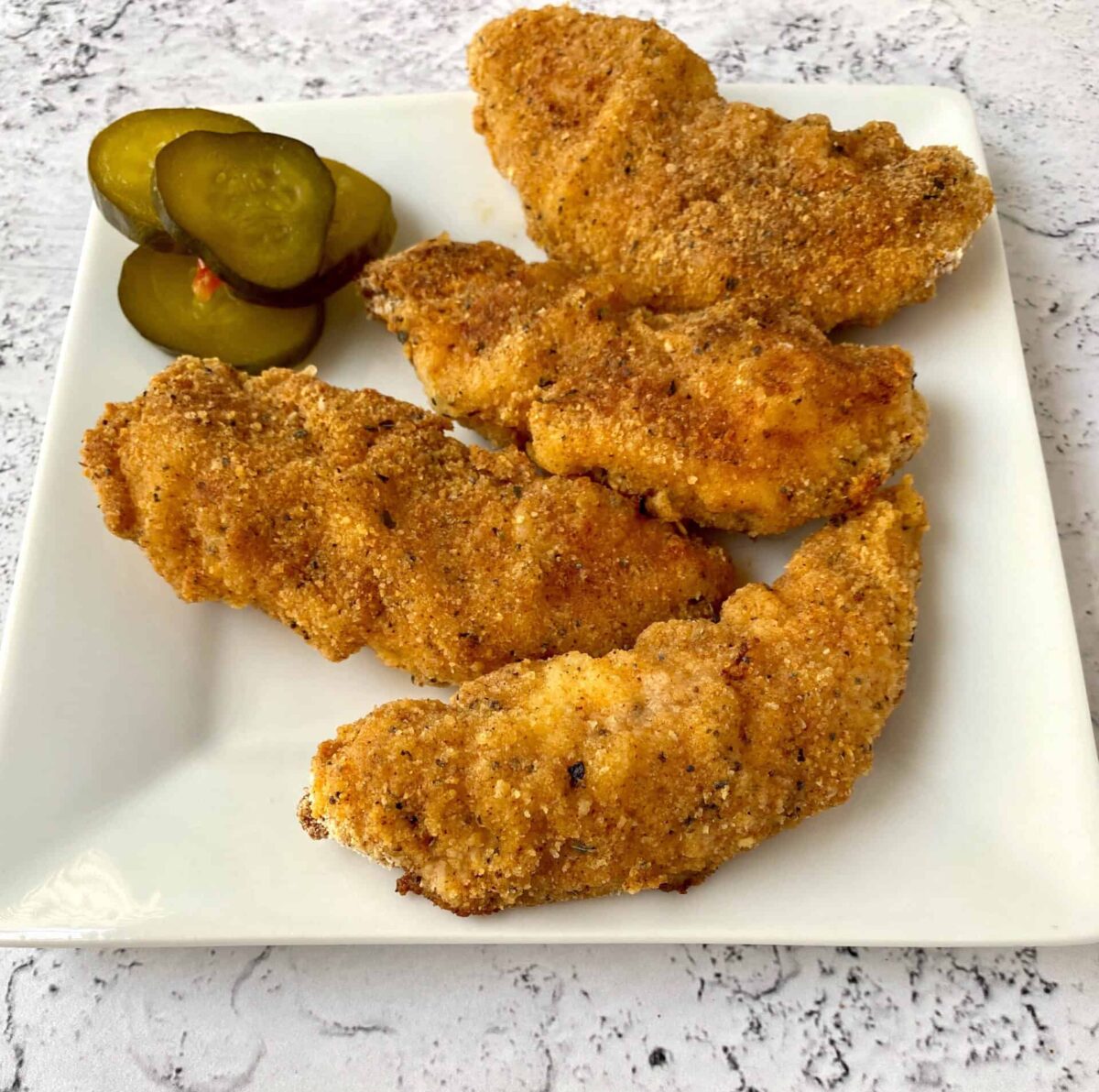 Ingredients to Have on Hand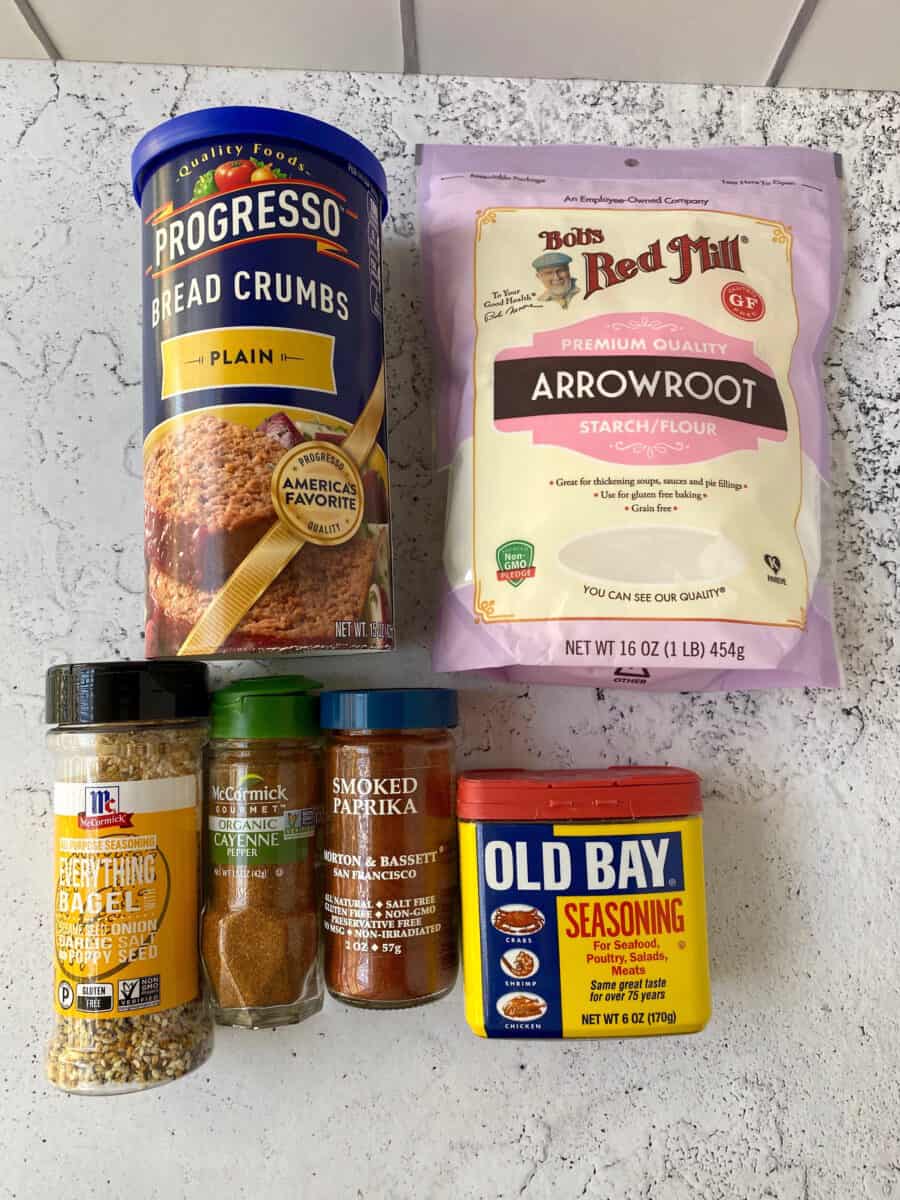 Special Seasoning Combo
The secret to any great-tasting fried chicken is always in the preparation and the breading, in fact, KFC has famously touted "11 herbs and spices" as the reason behind their distinctive and delicious chicken.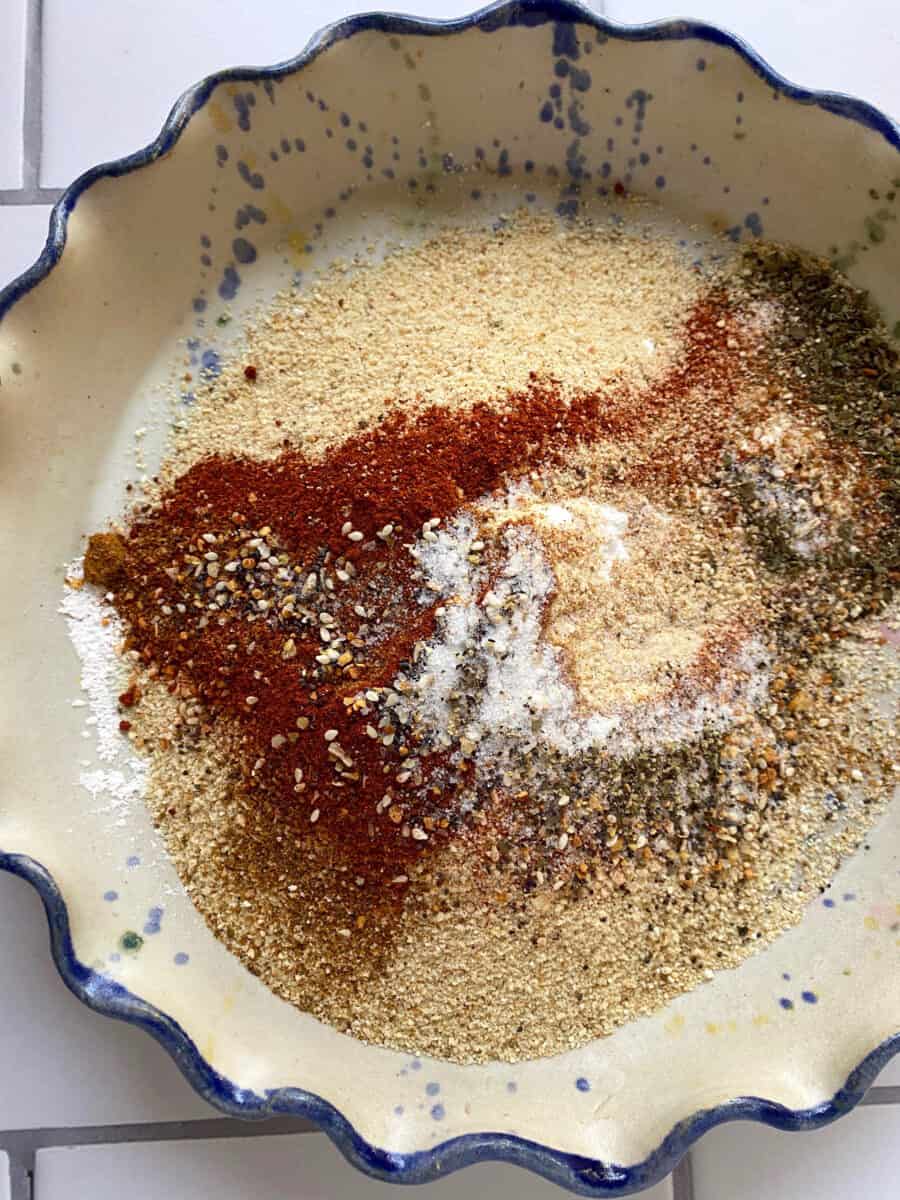 As for Chick-fil-A, there are copycat recipes and urban legends that claim - perhaps incorrectly - that their chicken is first brined using pickle juice.
The Internet is full of recipes that claim to be the ultimate copycats to both of those.
My recipe for Buttermilk Crispy Chicken Strips is inspired by both KFC and Chick-fil-A. I don't claim to be a copycat, but I think you'll taste the similarities to both of those famous brands.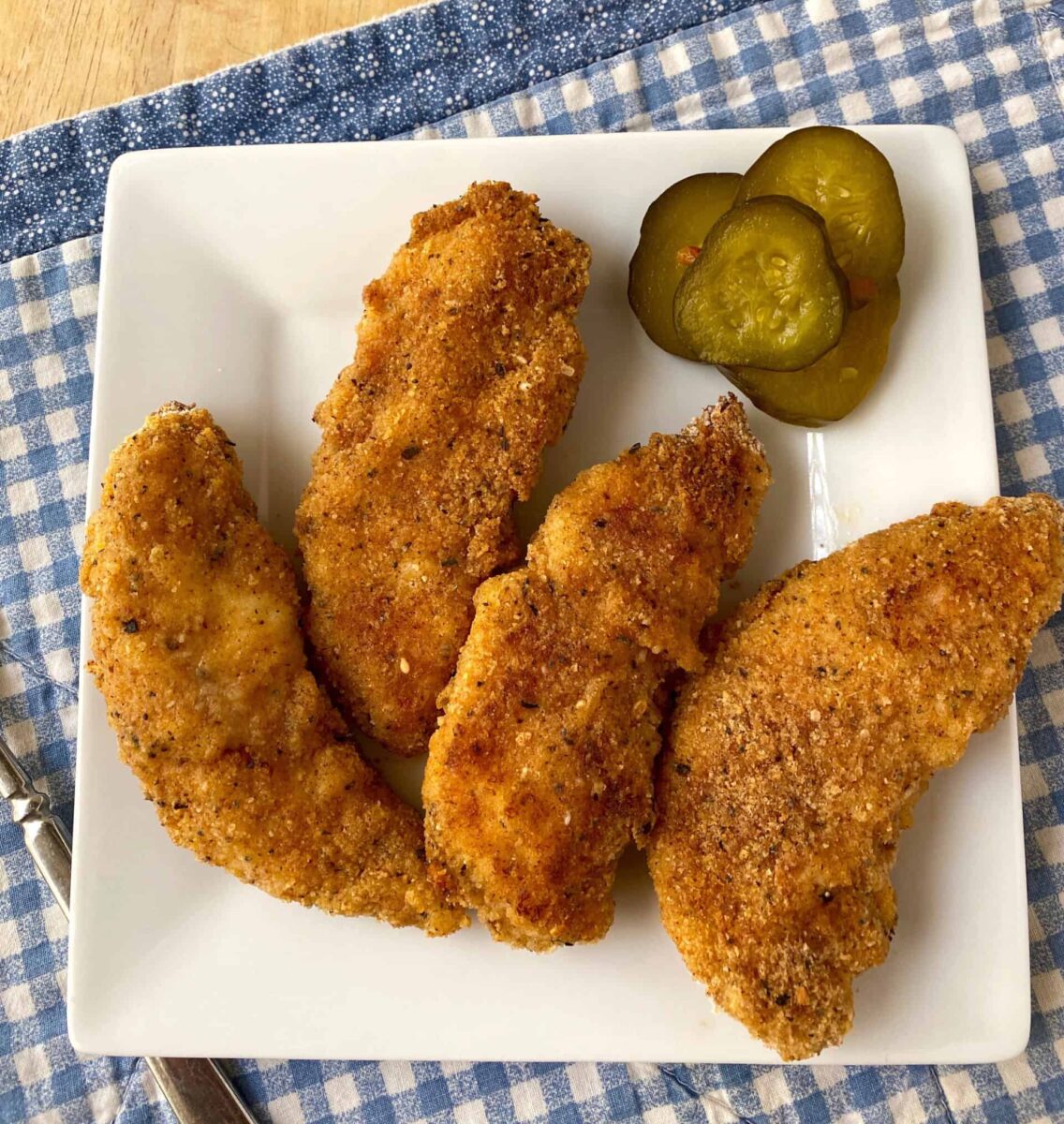 Soak in Buttermilk
It does mean you need to plan ahead, but it is so worth it to take the extra time and let the raw chicken stips soak in buttermilk first for at least an hour. This is a trick that's been used for generations to help ensure the end result is chicken that's tender and juicy.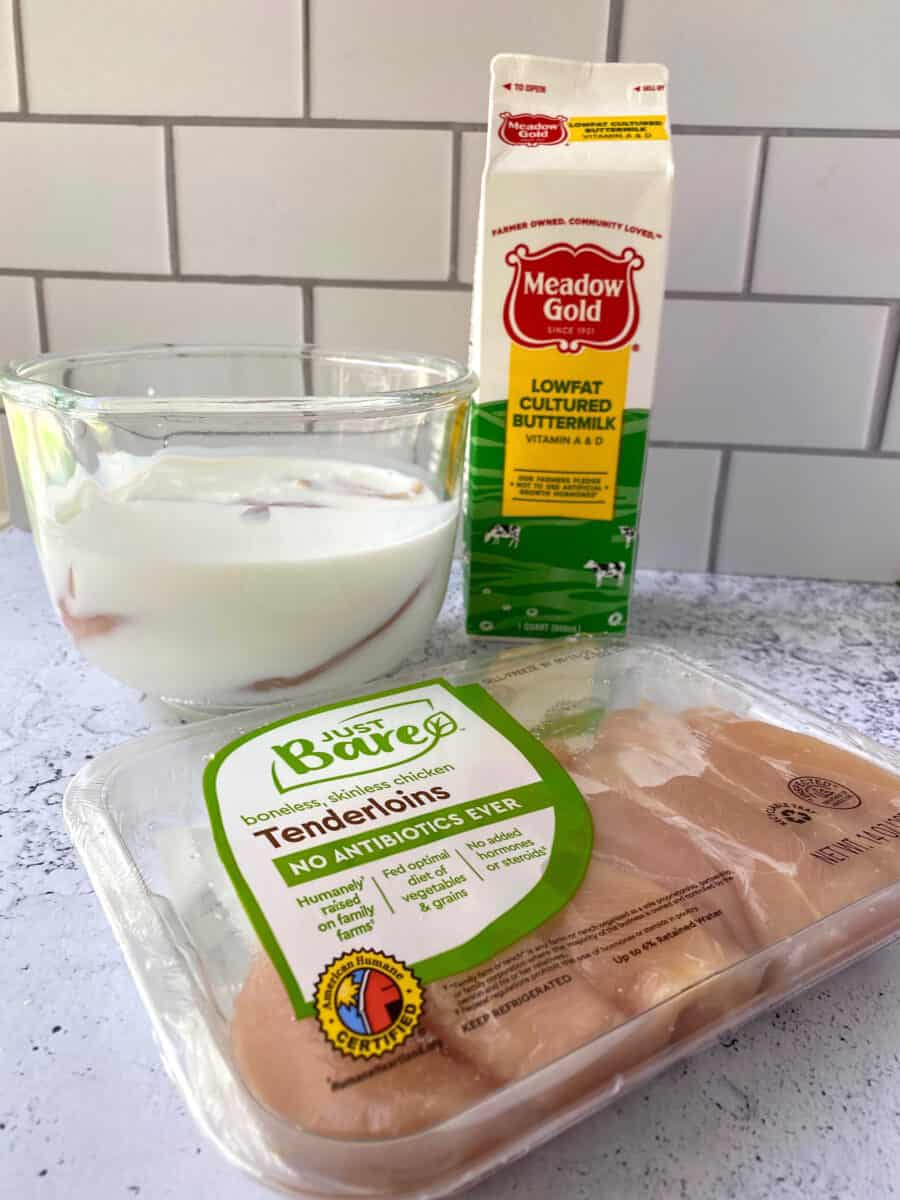 Top Tips and FAQ
Do I rinse off the buttermilk after soaking?
No need to rinse it and no need to pat the chicken strips dry. But you will want to drain the buttermilk off the chicken. A strainer works great for that. Each piece of chicken should be lightly coated with buttermilk.
Can I substitute all-purpose flour for arrowroot flour?
Yes, but I've found that all-purpose flour doesn't bind the breading ingredients together as well as arrowroot flour does.
Can I fry the chicken strips instead of oven-baking them?
I've never made this in the frying pan or air fryer, only oven-baked. If you try either of those methods please leave a comment below and let me know how it turned out.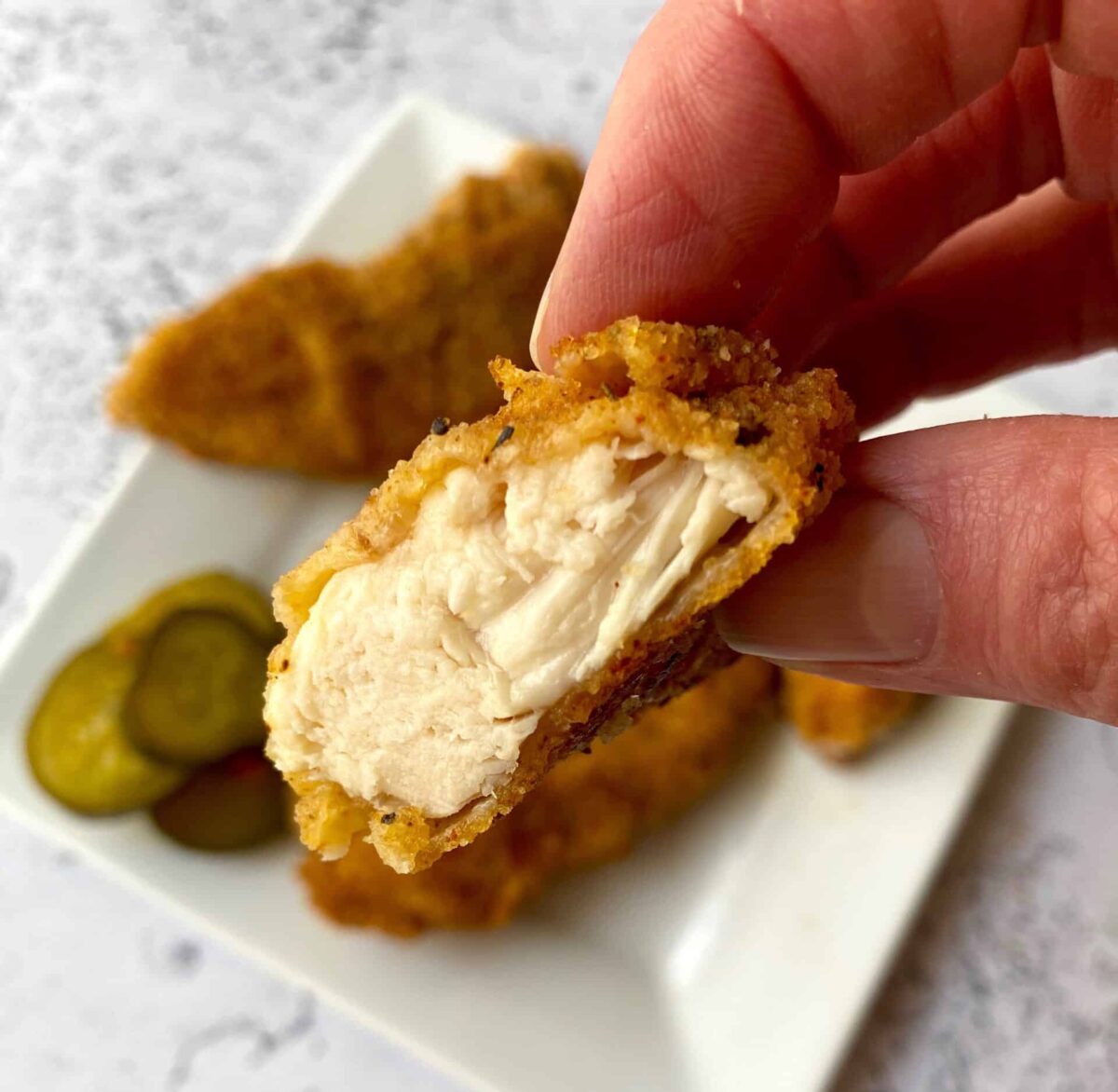 Prepare the Breading
I recommend using arrowroot flour in the breading for these chicken strips. It's often referred to as arrowroot starch or powder and most grocery stores carry it. It's usually in the baking section or near the spices. I've also found it in the bulk food area of some stores.
Arrowroot flour is flavorless and it's often used as a thickening agent in place of cornstarch - it's gluten-free. But it also is very effective at creating structure in baked goods, which is why I use it for the chicken strips breading.
Oven Baked, Not Fried
I love old-fashioned fried chicken as much as anyone and KFC chicken strips are among my favorites. But these chicken strips bake quickly in a hot oven, on a baking sheet lined with parchment paper.
Clean-up is a breeze. No oil splatters from pan-frying yet the end result might remind you of a favorite fried chicken recipe.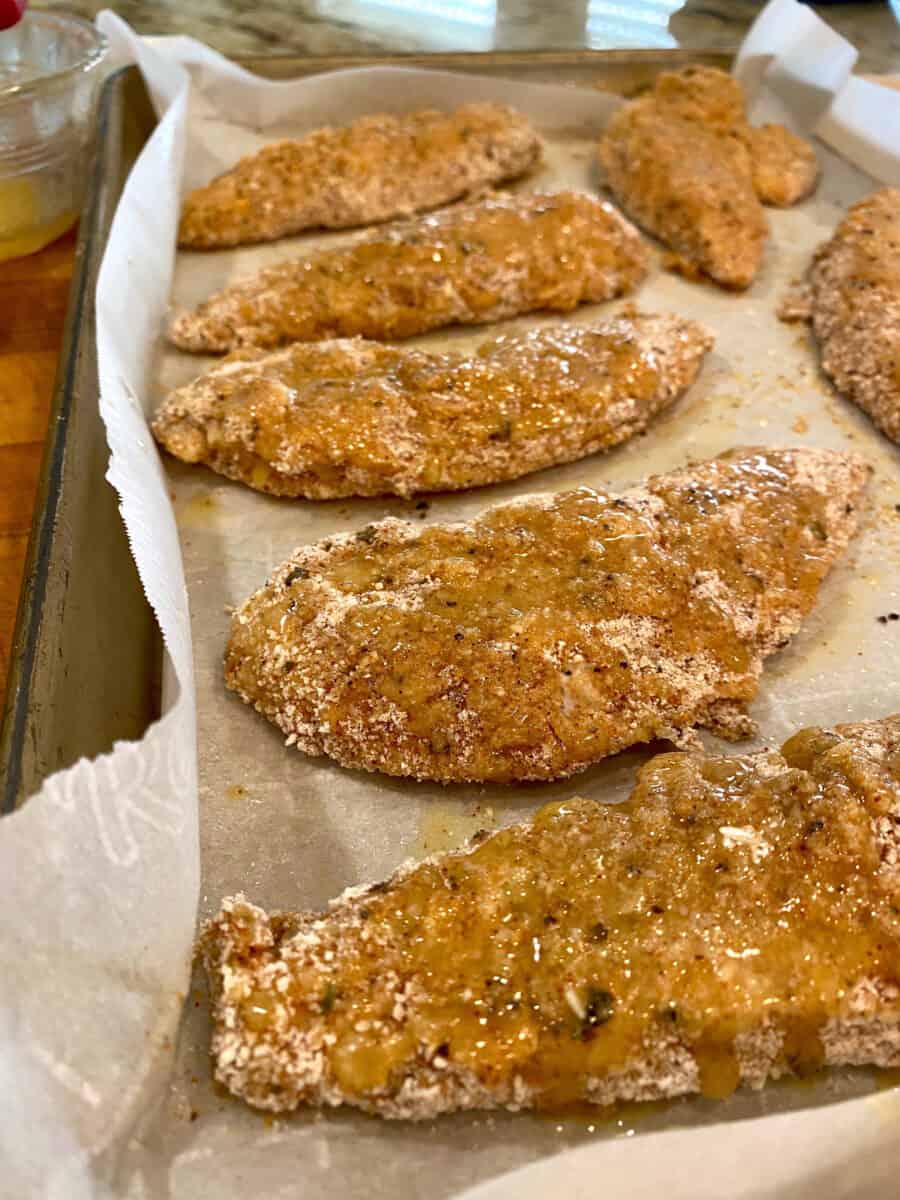 Brush each chicken strip with melted butter before baking.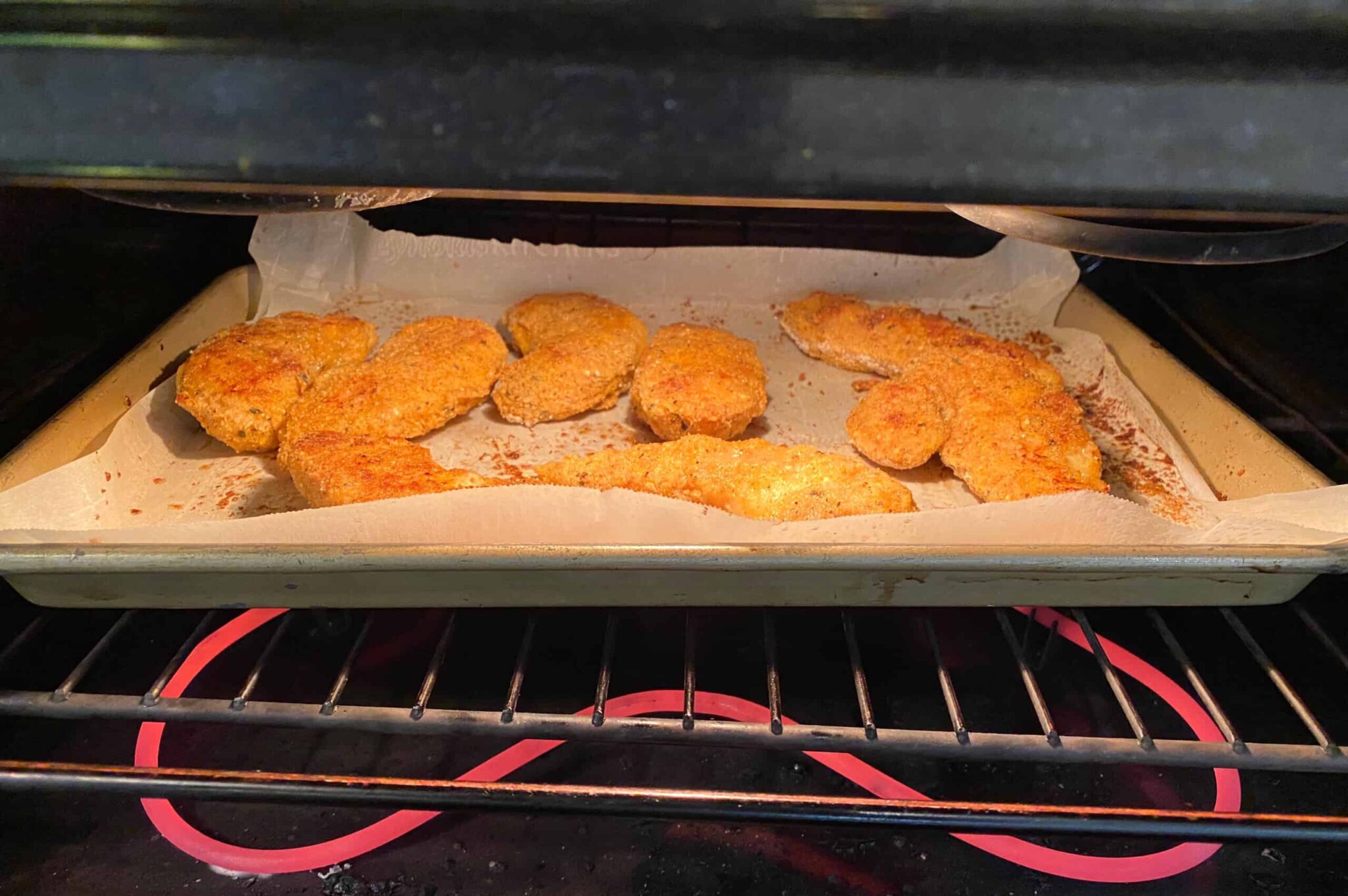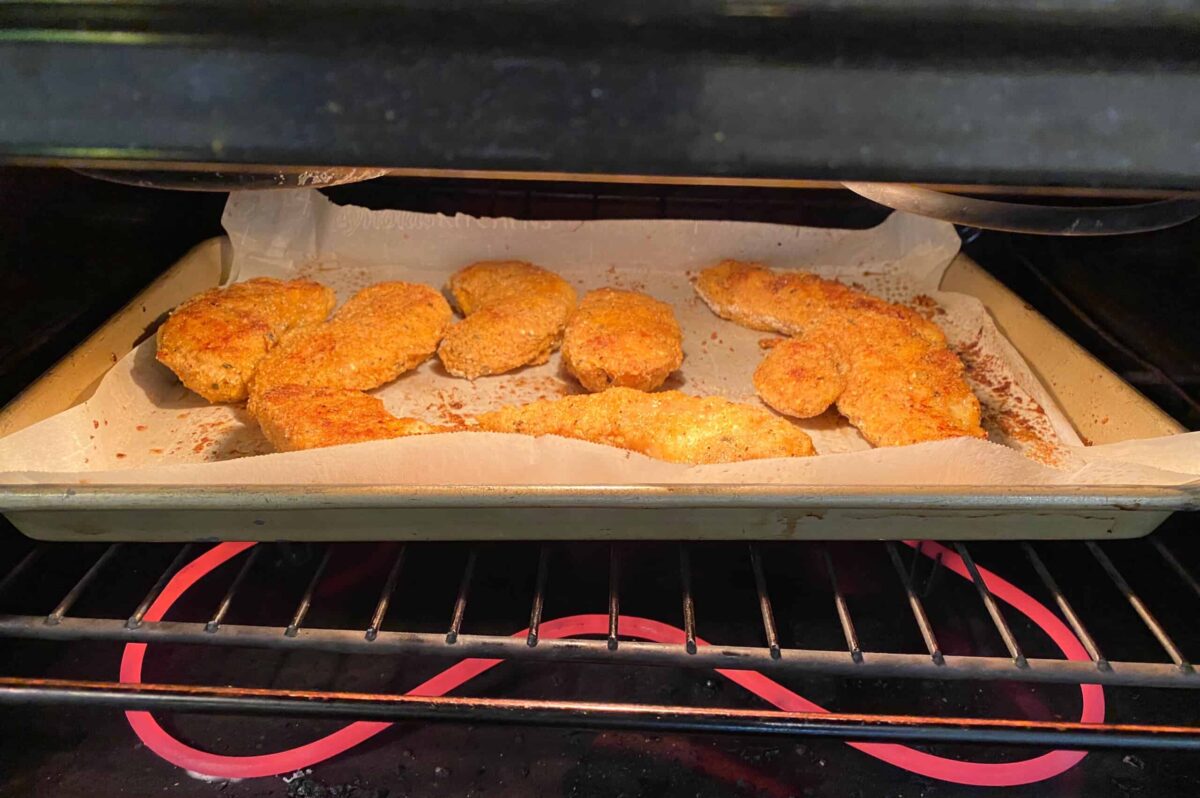 As an option, you can spray each strip with Pam instead, but the flavor is better with butter.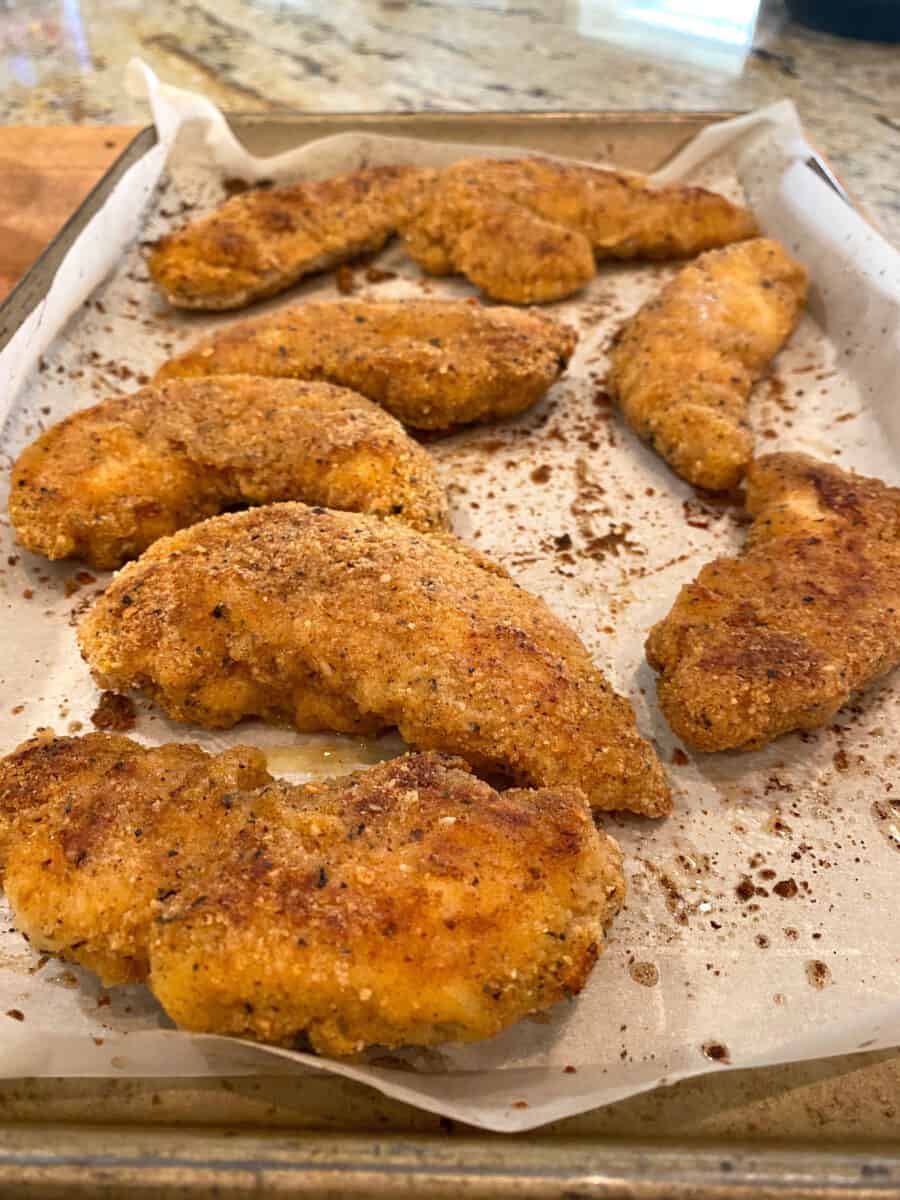 Bake at 425° F for 15 minutes. Check the chicken strips to see if they are done. If the breaded coating is dark, golden brown and the juices are clear when you pierce the chicken strip with a fork, they are done.
If you see any sign of pink meat, that means the chicken is not fully cooked. Return the baking sheet to the oven and bake for an additional 5 - 8 minutes.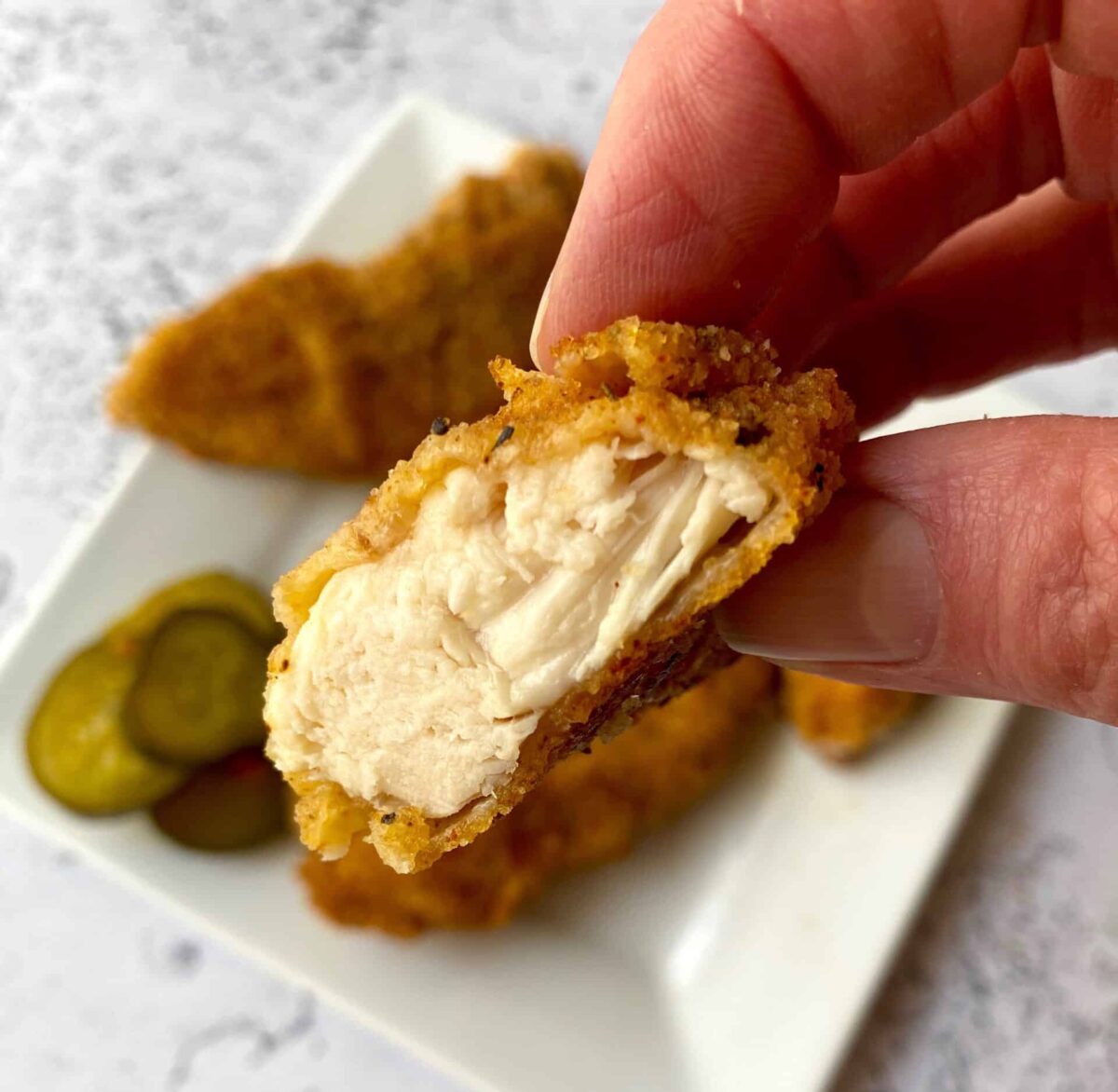 Each tender, oven-baked chicken strip is fully coated in a spicy seasoned breading. It replaces the chicken skin we normally have on fried chicken and just might remind you of KFC chicken strips.
I LOVE to serve these with homemade Classic Potato Salad and Crunchy Cole Slaw.
How to Store Leftovers
Store any leftover Buttermilk Chicken Strips in a covered container in the refrigerator and enjoy them within 3-4 days. I think leftovers are delicious served cold or slice the chicken strips and place on crunchy salad greens for a yummy salad.
To warm up leftover chicken strips, either microwave on low power until hot or place on a baking sheet and bake uncovered for about 20 minutes at 300° F or until the strips reach a warm serving temperature.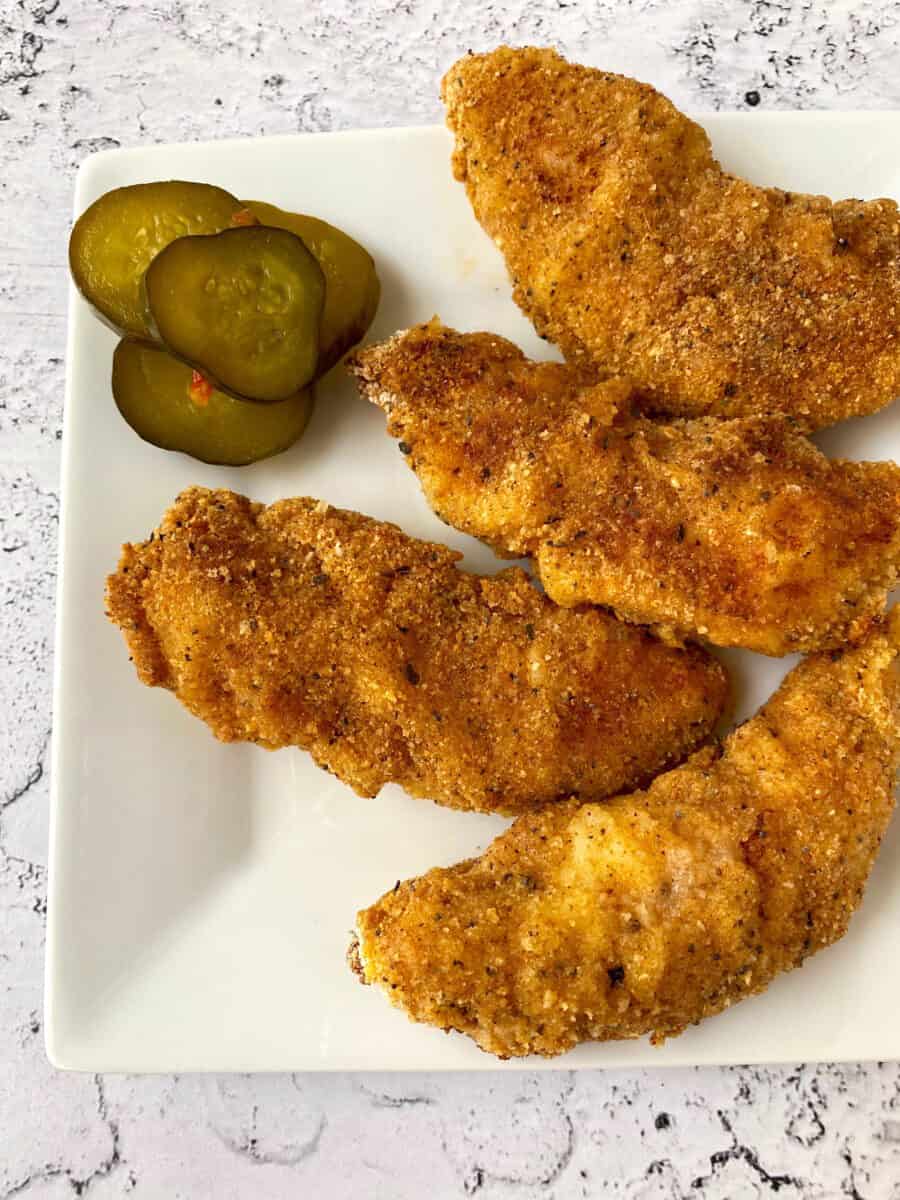 More Chicken Recipes
Here are a few more ways to enjoy chicken, from spicy pasta sauce to tacos and Dutch Oven cooking:
Be sure to give a star rating to the recipes you make from the Crinkled Cookbook. I always love hearing from you. Sharing is great too! Use the buttons after the recipe to text it with just one click or send it to family and friends on Pinterest and Facebook. Enjoy.