Zucchini Stuffing Casserole combines fresh zucchini, carrots and onions, along with your favorite stuffing mix to create a savory, veggie-infused side dish that's perfect in the summer when zucchini is plentiful or in the winter when comfort food is king. It goes great with No Ketchup Meatloaf and Buttermilk Chicken Tenders. This is an old-fashioned zucchini casserole recipe full of hearty vegetables.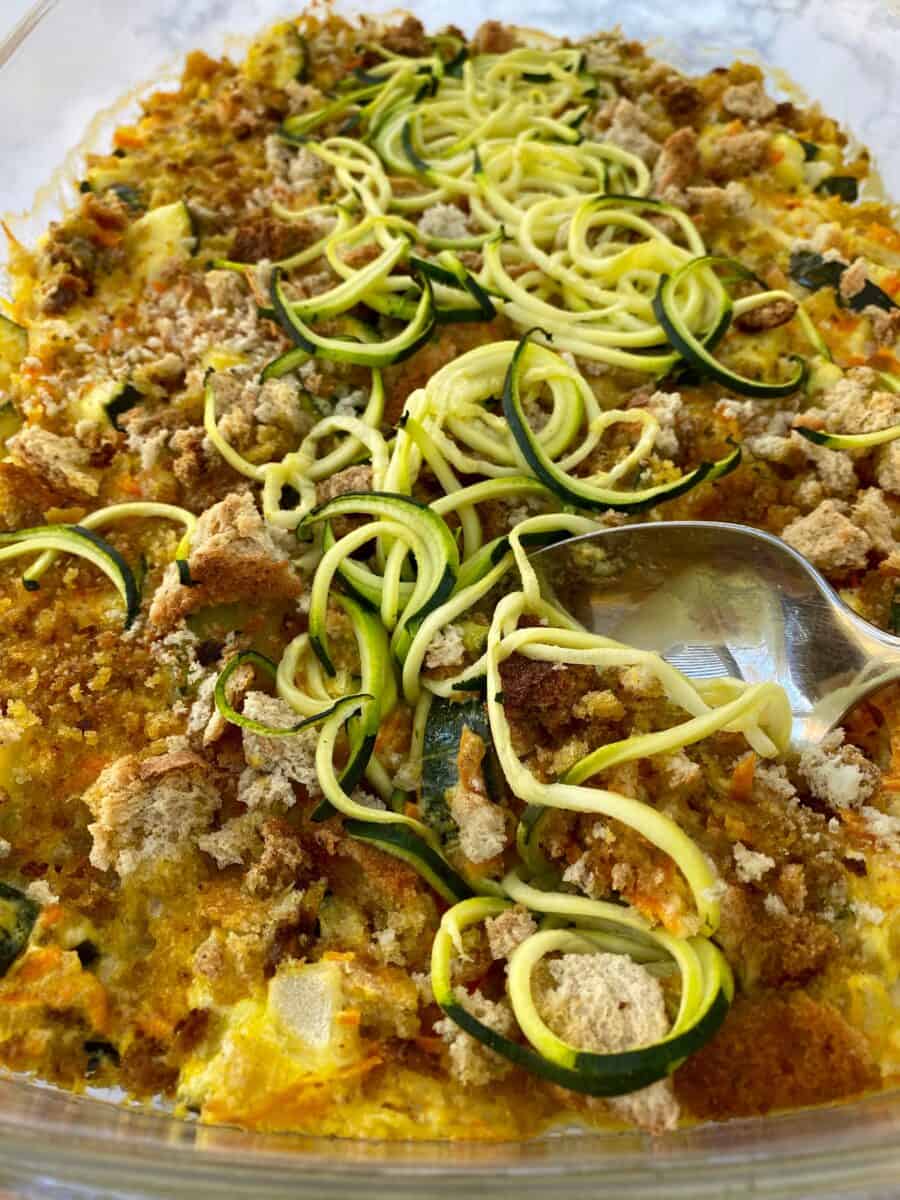 Jump to:
Why You'll Love This Recipe
Zucchini Stuffing Casserole is one of my Mom's specialties. Thanks, Mom! It's a recipe that helps us enjoy zucchini, especially when it's plentiful from the garden, and it's a great way to use even the large zucchini that are sometimes less tender when simply cooked on the stove.
My family has enjoyed this dish for many years. It's terrific in the summer months, using fresh zucchini from the garden.
Ingredients to Have on Hand
Scroll down to the recipe card for specifics on how much of each ingredient you'll need.
zucchini
carrots
onion
cream of chicken soup
sour cream
pre-seasoned stuffing
butter
Zucchini Stuffing Casserole is all about savory flavors.
Added bonus, this made-from-scratch zucchini side dish is on the table in about an hour or you can make it ahead.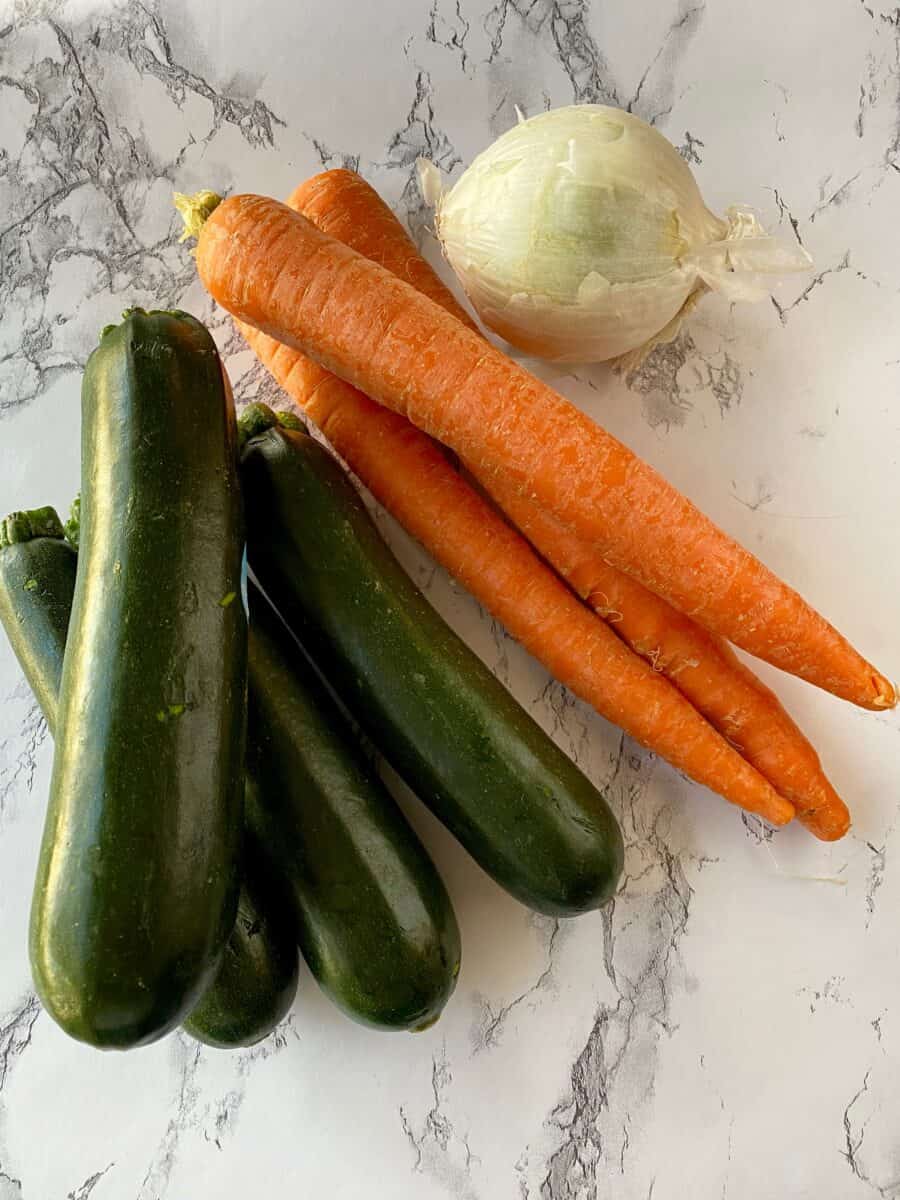 Use Garden Vegetables
Zucchini Stuffing Casserole could easily be called garden stuffing or carrot and zucchini bake because it's so full of those fresh garden vegetables.
In fact, veggies are the main ingredients. Love that!
Around my house, when it's zucchini season, my family is quick to ask when we'll be enjoying this easy zucchini casserole recipe. But it's not relegated to just the summer season, I make this year around and even serve it for holiday meals.
I like to make Zucchini Stuffing Casserole because there are just a handful of ingredients that combine to create a delicious zucchini mixture that is savory and versatile.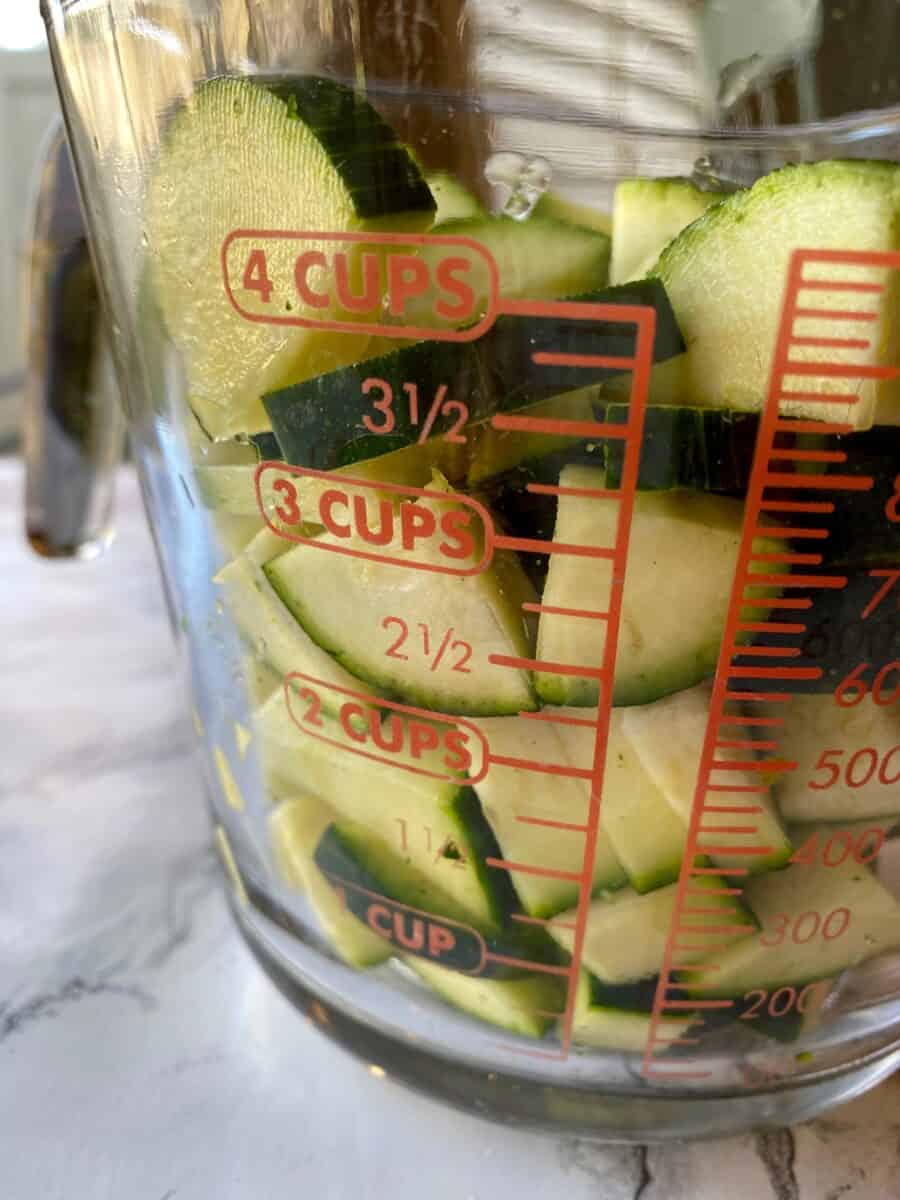 What to Serve with Zucchini Stuffing Casserole
Tender zucchini casserole can be an incredibly versatile side for everything from a summer cookout to a winter gathering or even an elegant meal.
This is delicious to serve with roast beef, hamburgers or pork. It's tasty with Chicken Spaghetti with Rotel and Velveeta or even alongside seafood, like Ivar's Copycat Fried Cod.
In the summer and early fall, I like to serve this zucchini side dish with anything that comes from the grill.
Then once the holidays roll around, this is the ideal side dish for holiday turkey, ham or even prime rib.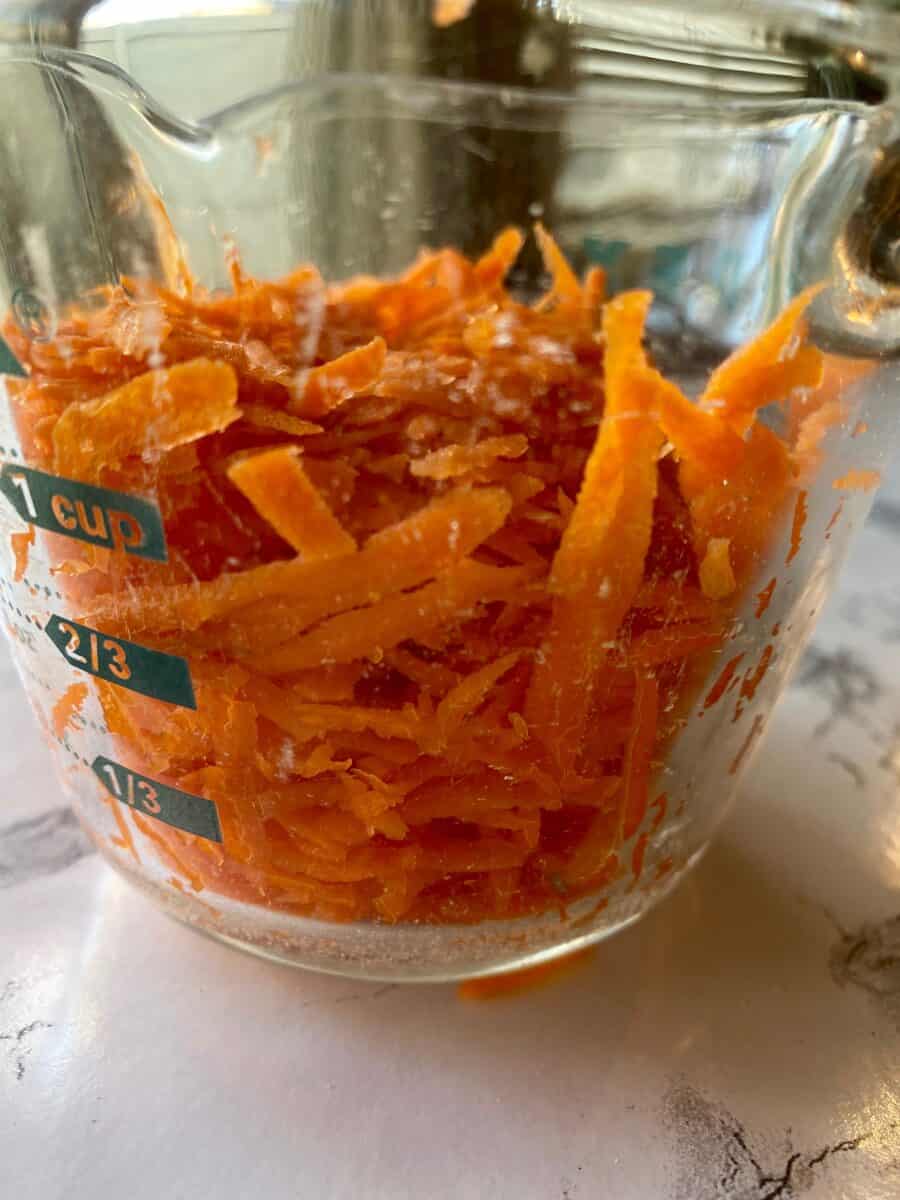 Optional Garnish
For a whimsical garnish, grab any of the zucchini that wasn't needed in the recipe and use a spiralizing tool to create zucchini noodles.
Place a handful of the curled, tender zucchini noodles on top of the stuffing and they'll cook perfectly during the last 20 minutes of baking.
As an option, you could also spread a handful of shredded zucchini on top during those last 20 minutes of baking. The only thing you'll miss is the curls.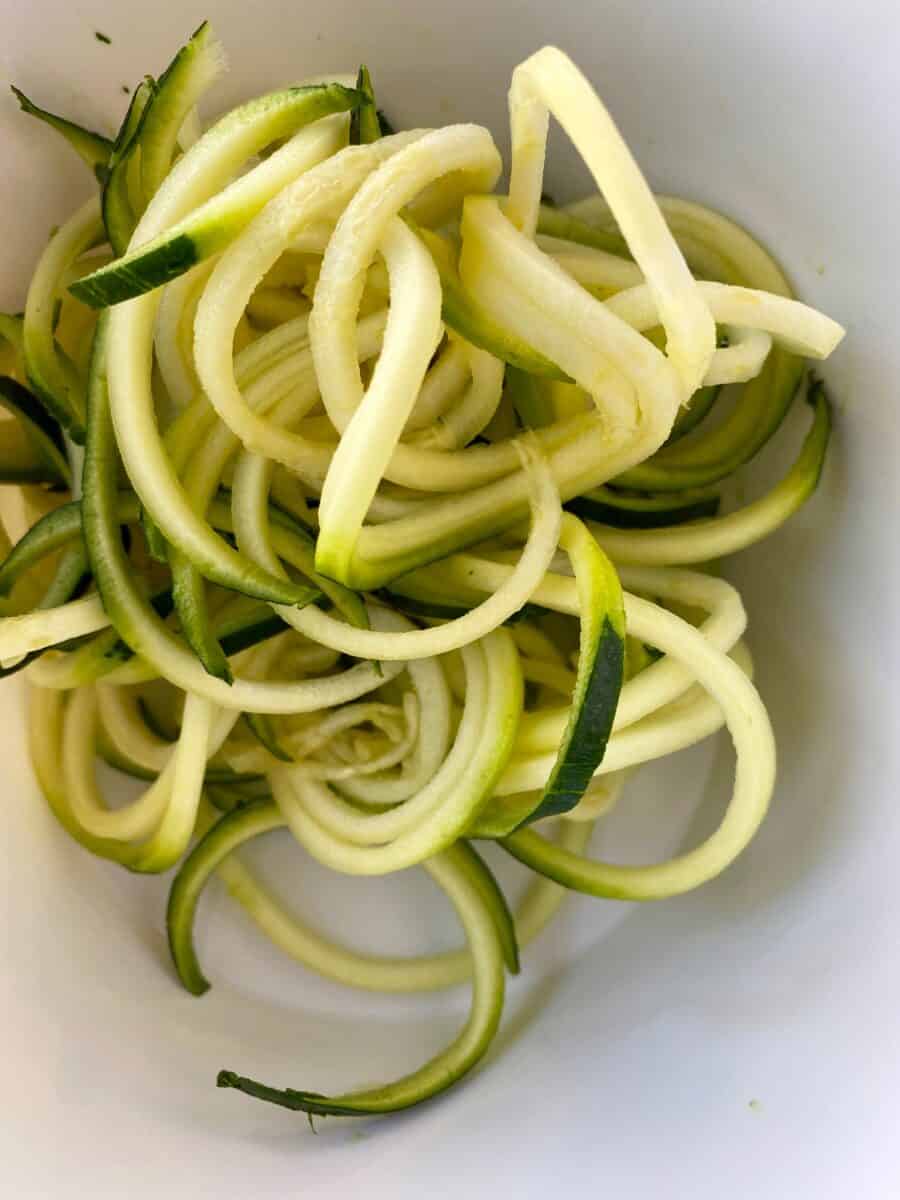 Zoodle Topping
I've made this recipe dozens of times and every now and then I like to include a layer of zucchini "zoodles" on top. It adds a little eye appeal and if you have an abundance of zucchini on hand, it's a great way to put that garden veggie to good use.
Despite that veggie-inspired topping, I'm not sure I'd classify this as a healthy side dish. But given the ingredient list is full of vegetables, I'd say it's worthy of being called a "good thing" to bring to the dinner table.
This is simply the best zucchini casserole recipe I've ever tried. It's second only to zucchini bread as my favorite way to use summer zucchini.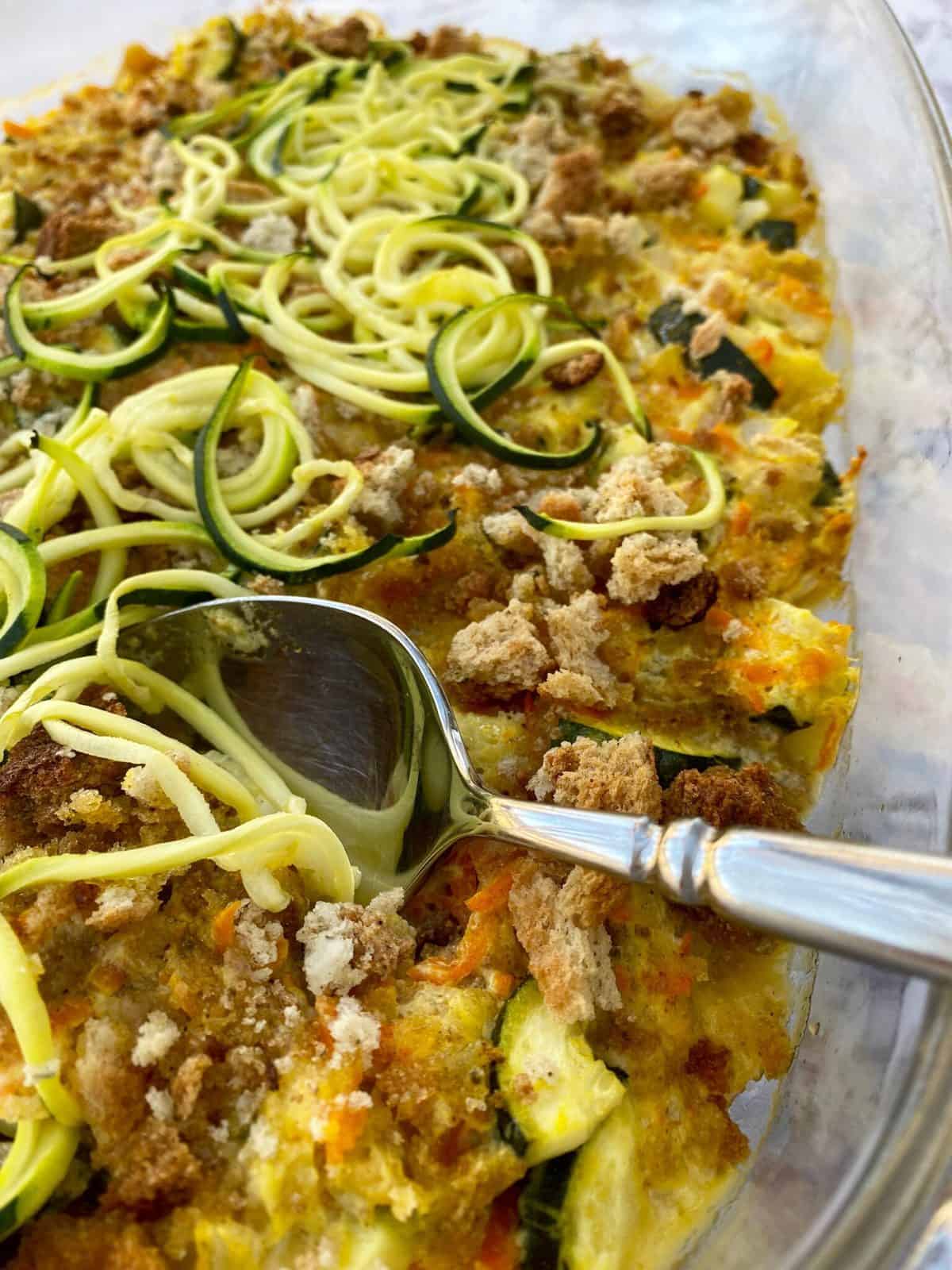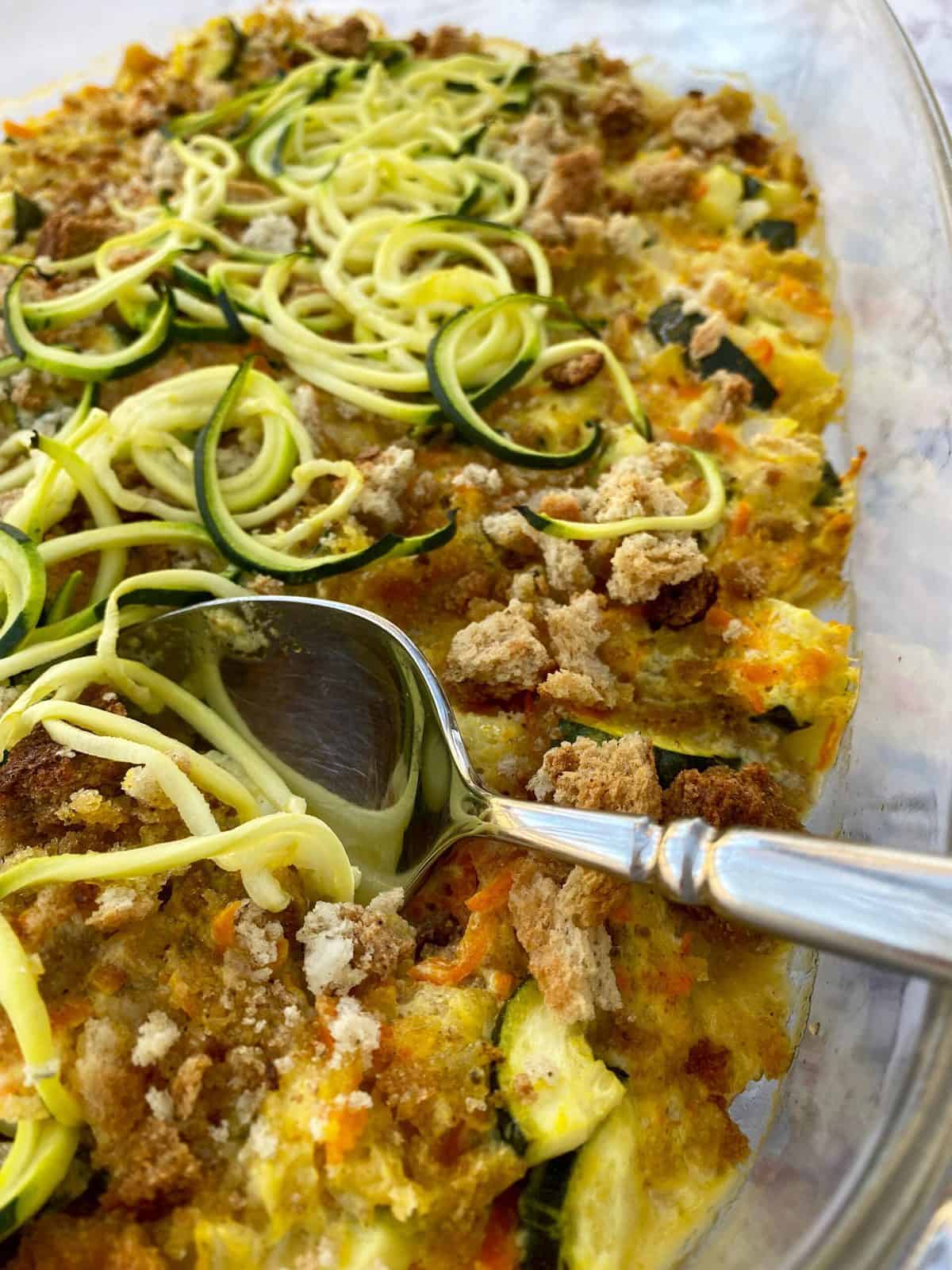 Recipe FAQs
What type of stuffing mix should I use?
There are many delicious options for pre-seasoned stuffing, but my favorite for this recipe is Pepperidge Farm Herb Seasoned Classic Stuffing.

I think the mix of white and wheat bread and the herbs and spices in this particular mix are the perfect complements to zucchini.

It's also a crumb-style stuffing mix so the pieces of bread are small and crunchy.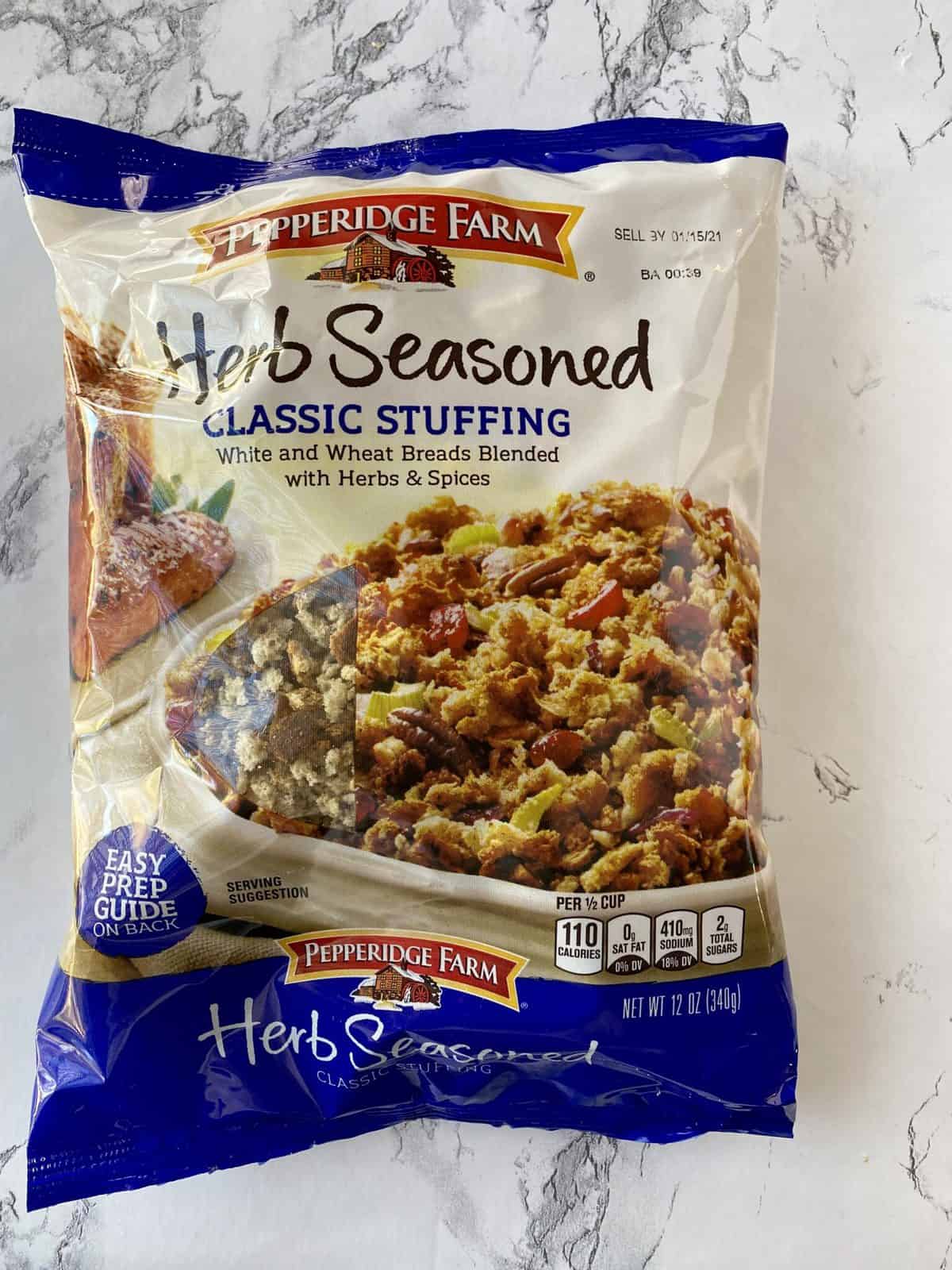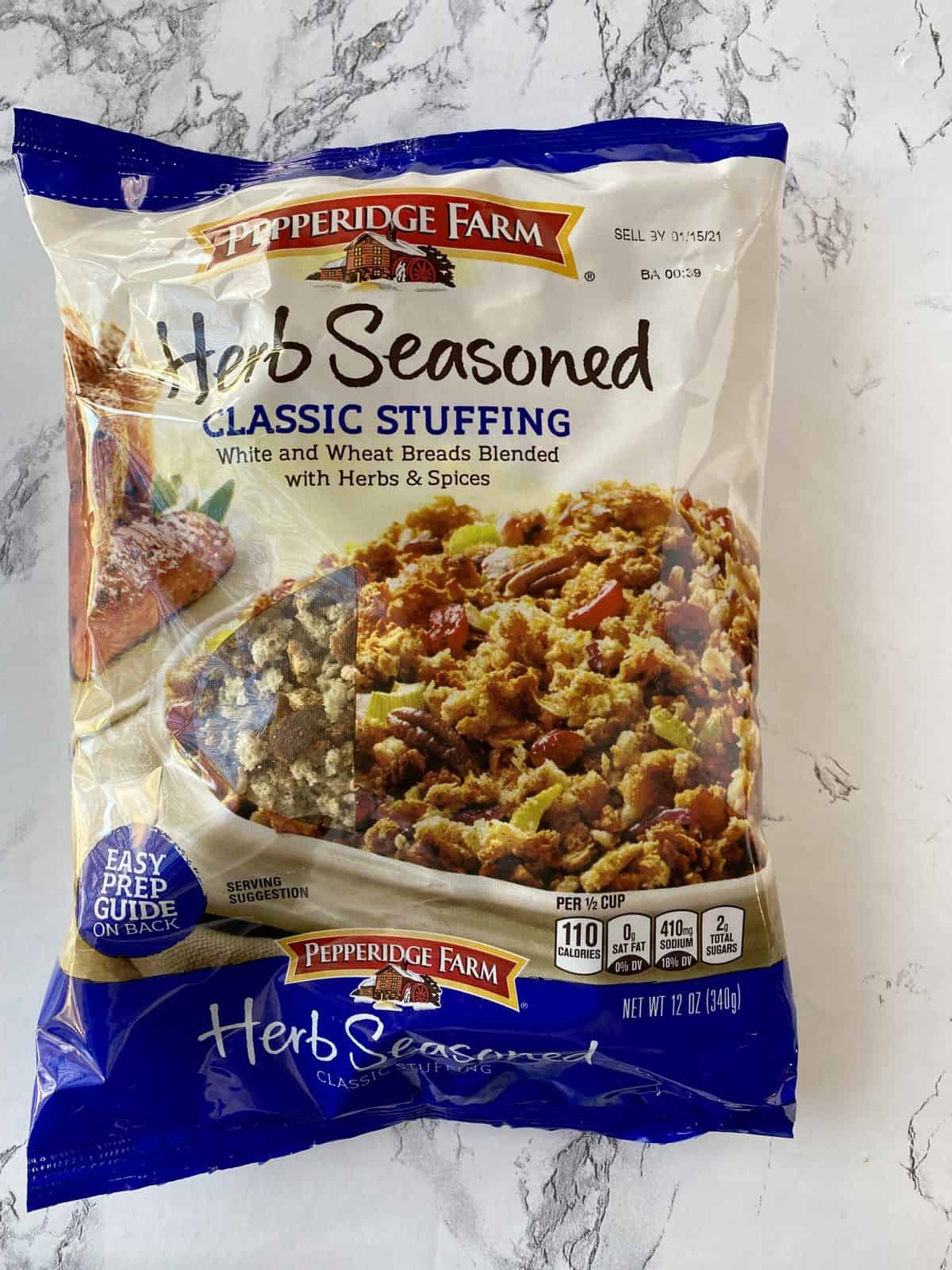 Is there a vegetarian option?
For sure. Replace the can of cream of chicken soup with a can of cream of celery soup. The flavor of the dish will be more subtle, but the consistency will be the same.
Can I freeze this recipe?
I don't recommend freezing it. But it can most certainly be prepared a day ahead and refrigerated before baking. I've done that many times when I plan to serve this with a holiday meal. Remove the pan from the refrigerator and set it on the kitchen counter for about 30 minutes, then bake as directed.
Should I peel the zucchini?
There's no need to peel zucchini before baking it or enjoying it.
Can I use yellow squash instead of zucchini?
Yes, yellow squash has a very similar taste and texture to zucchini. Both are technically referred to as summer squash and are most always interchangeable in recipes. You may just want to change the title if you use yellow squash and refer to this as a squash stuffing casserole.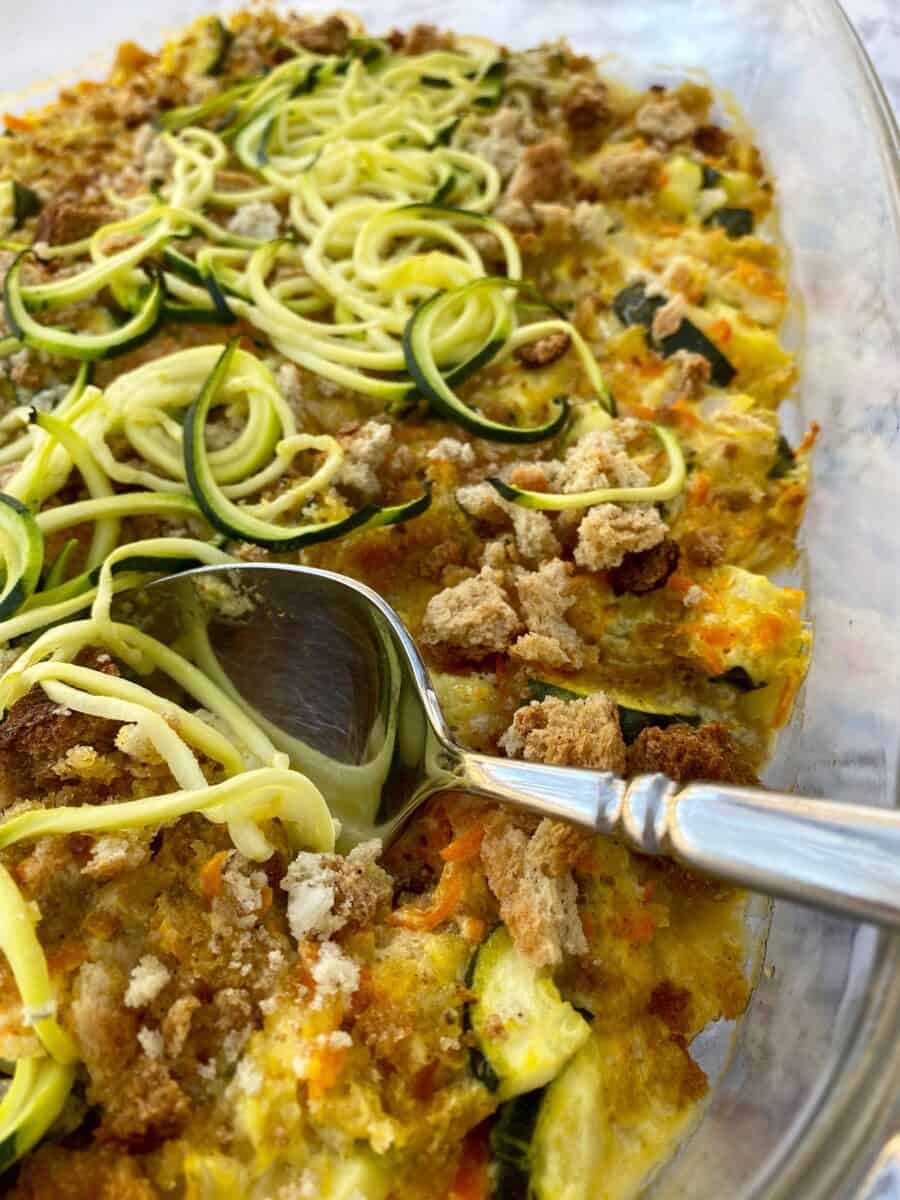 Make it a Main Dish
Feeling hungry for a stuffing casserole that's a main dish? Here are protein options to add when you combine the vegetables with the stuffing and the other ingredients:
Chicken Stuffing Casserole: Chicken is a wonderful addition to this stuffing casserole. Dice three cooked chicken breasts or shred meat from a rotisserie chicken and stir in with the vegetables, stuffing, soup and sour cream. Place everything in the baking dish. Cover and bake as directed in the recipe.
Turkey Stuffing Casserole: If you have leftover turkey from the holidays this is a tasty way to re-purpose leftovers for a main meal. Dice 3 - 4 cups of cooked turkey with the zucchini, carrot, onions, soup and sour cream. Spread into the baking dish, cover and bake according to the recipe.
More Side Dishes to Enjoy
More Recipes
Here are other recipes I think you'll love digging into any time comfort food is the top priority: Classic Potato Rolls are a wonderful scratch-made potato roll and there's no kneading involved, Crockpot Banana Bread proves our Crockpots are a great place for baking and Butternut Squash Mac and Cheese is comfort food at it's finest.
If you tried this Zucchini Stuffing Casserole or any other recipe on my website, please leave a 🌟 star rating and let me know how it goes in the 📝 comments below.
Recipe