Forget creamed corn in a can. This recipe for easy homemade creamed corn is a fresh, new twist on a classic, comforting way to serve corn. The cozy side dish simmers in a buttery cream sauce and collects every drop of delicious flavor from the liquid. It's perfect for a busy weeknight dinner or a holiday feast. A light dusting of ground cardamon brings out the sweetness of the fresh corn.
Note: Some of the links on this page are paid links, Amazon Associates. This means I make a small commission when you click and shop. Your cost is always the same and I only link to and recommend products or ingredients that I use.
Ingredients to have on hand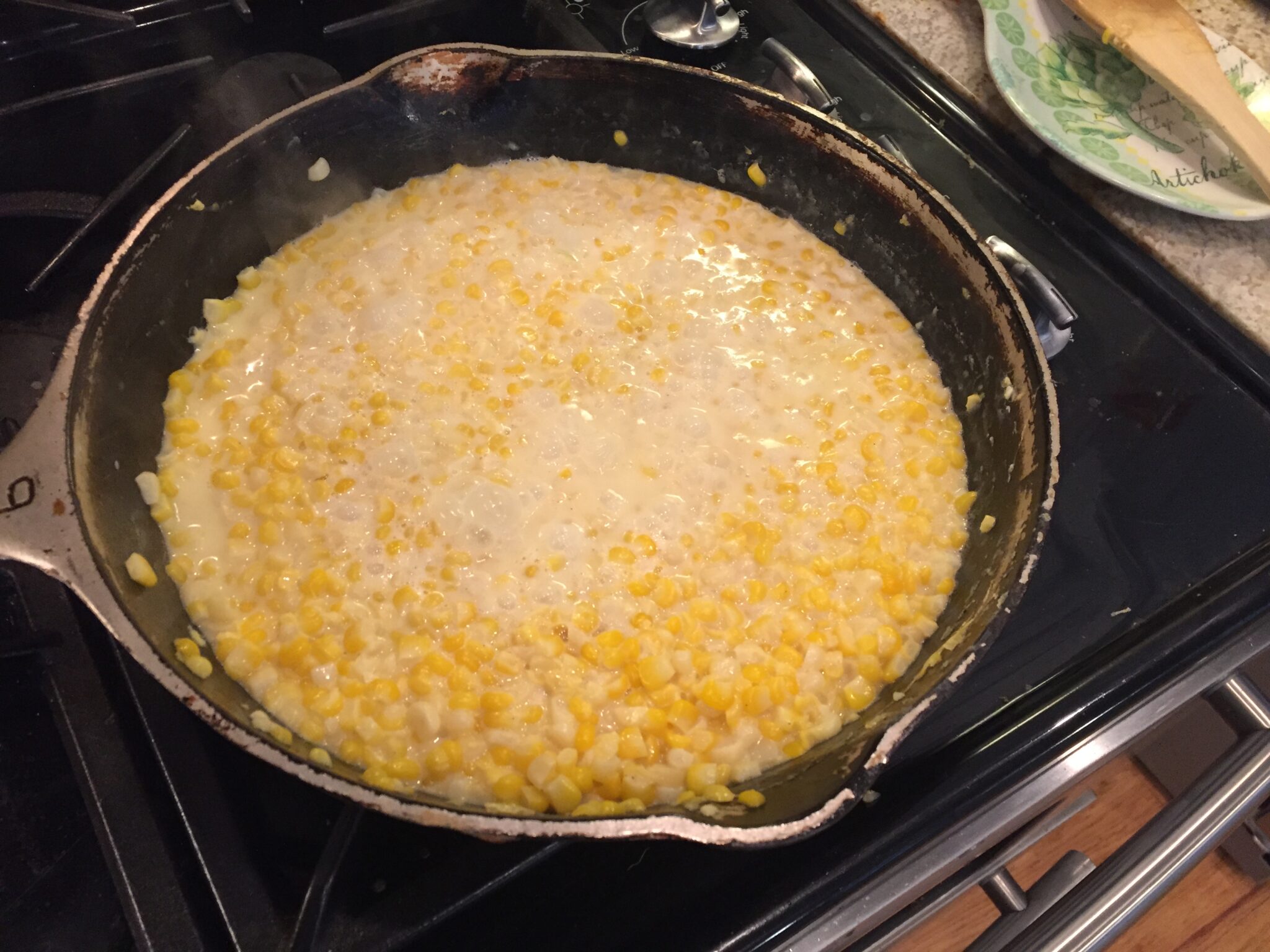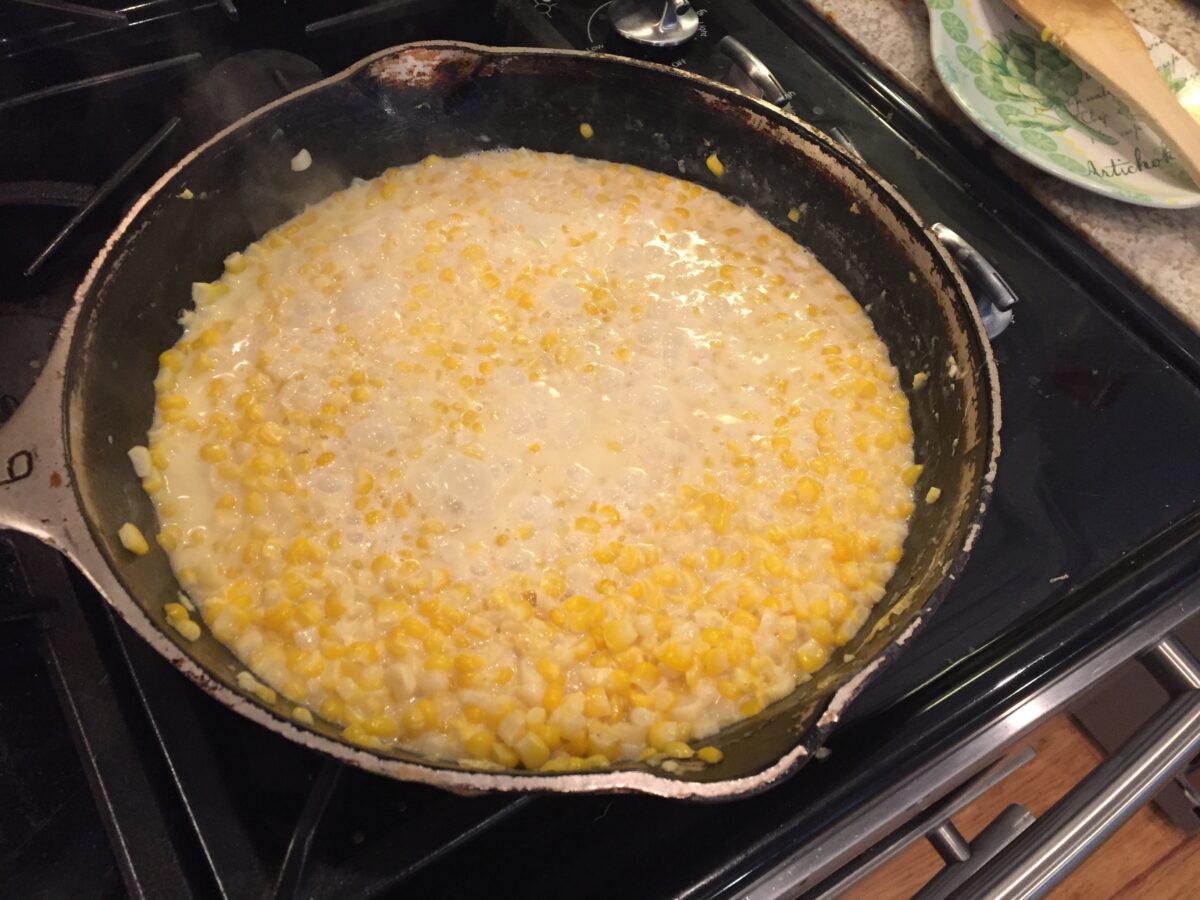 Fresh corn from the cob
When we think of fresh corn, we usually think of summertime, a garden harvest and farmer's markets. And all of those places are often brimming with fresh ears of corn on the cob.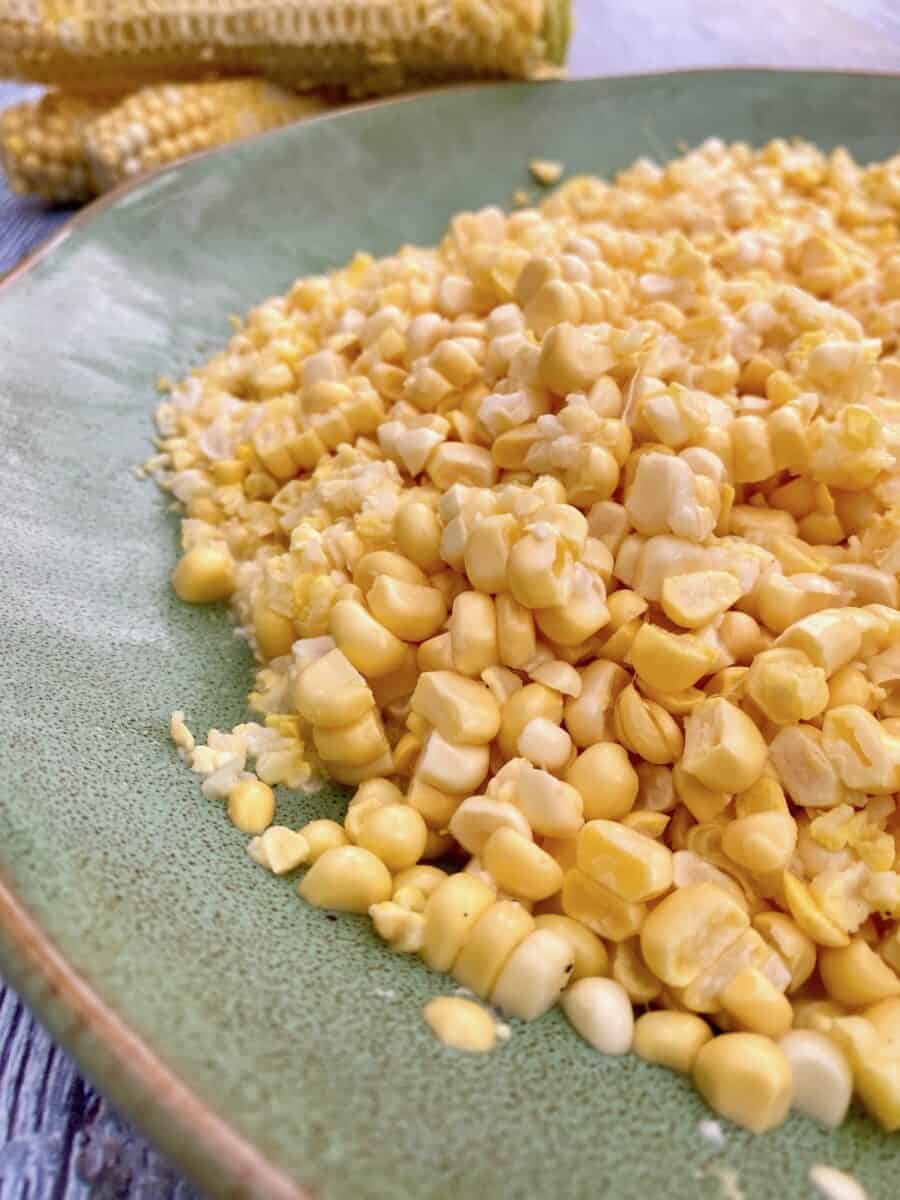 But buying fresh corn isn't limited to summer.
Many grocery stores provide fresh ears of corn pretty much year around.
I highly recommend using fresh corn for this recipe and the end result is so much tastier than any creamed corn you'll find in the canned vegetable aisle of the store.
Remove Corn Kernels from Cobs
An important step to ensure you get every drop of flavor from a fresh corn cob is to run the back side of your knife over the cobs after you've removed the kernels.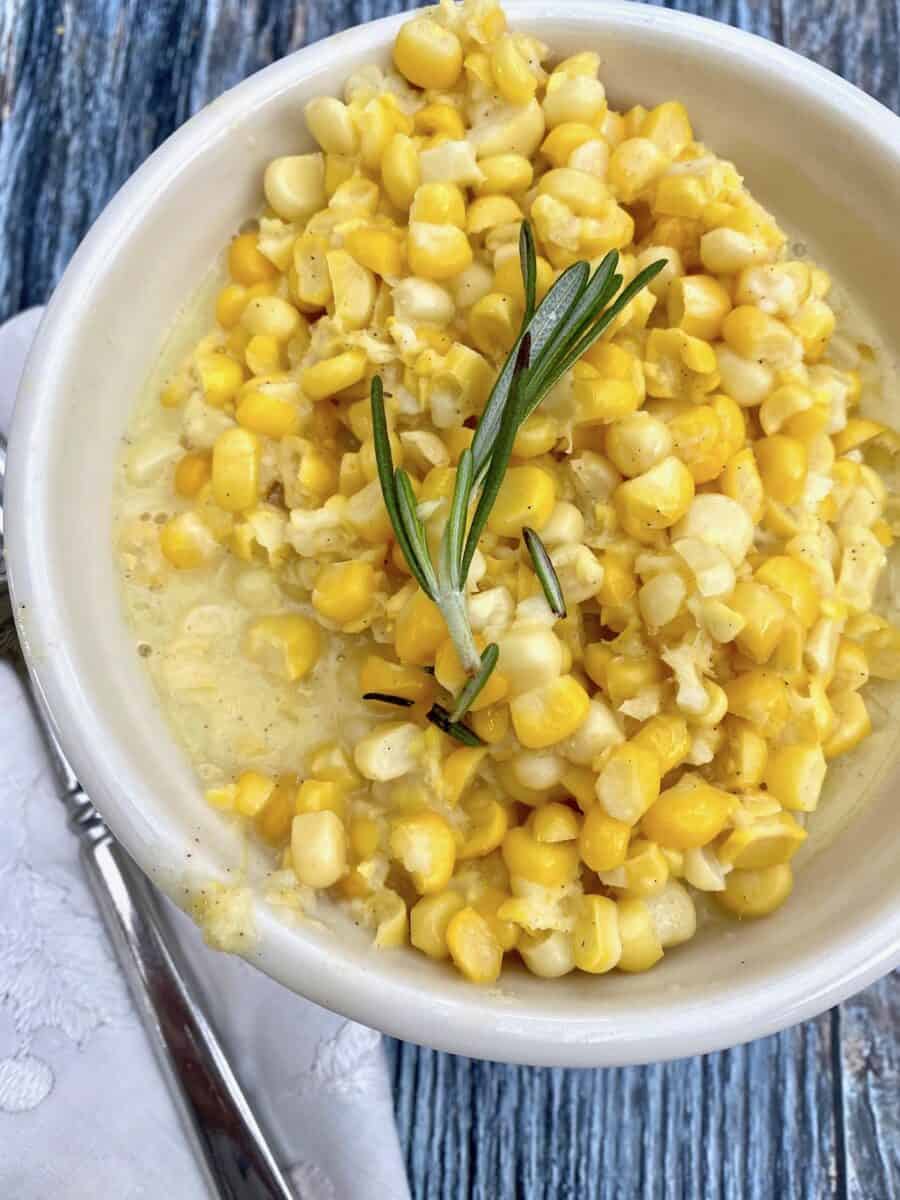 That's the best way to collect every single drop of that delicious juice, aka milk from the sweet, fresh corn.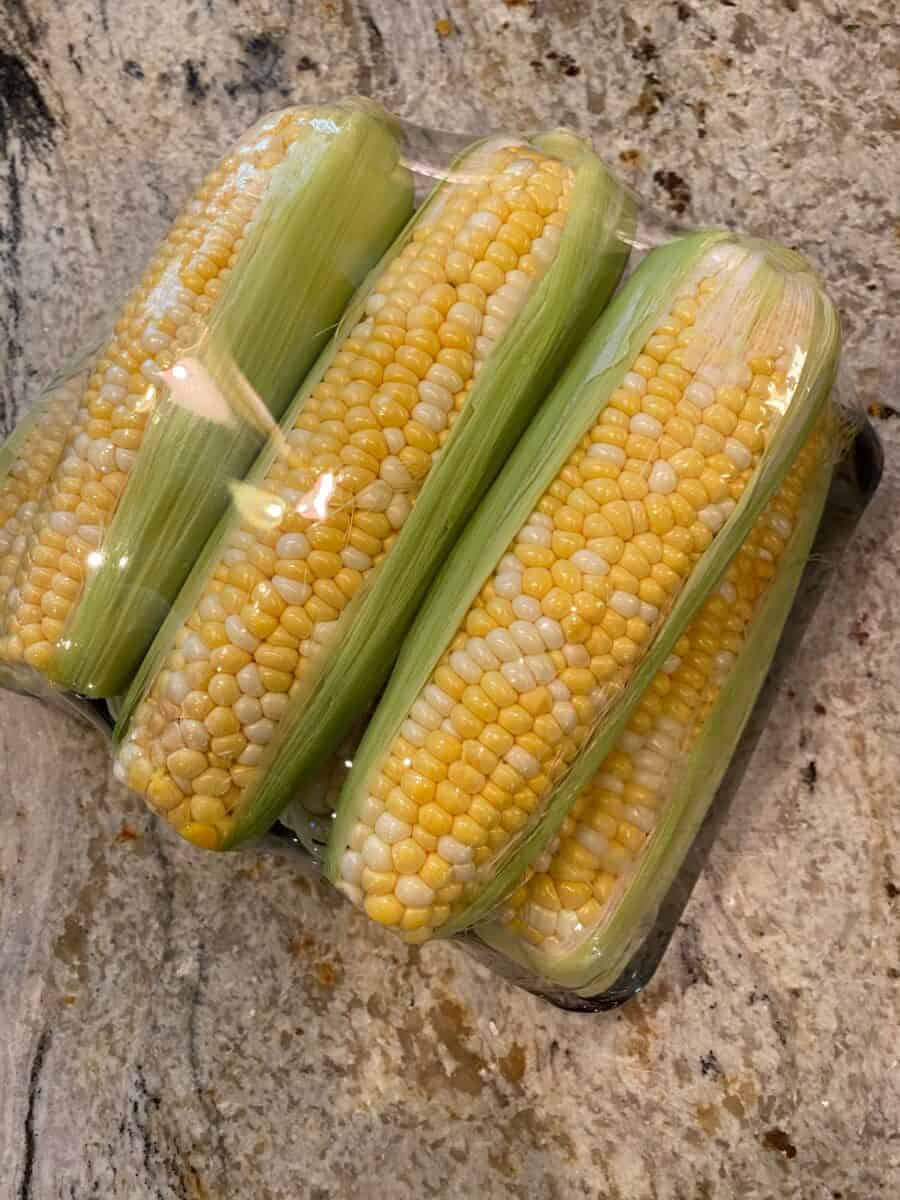 Canned Corn Option
As an option, you can use canned corn for this recipe, but the fresh sweet flavor that is distinctive to fresh corn on the cob will be missing. Use 3 -4 cans of corn in place of 7 cobs of corn.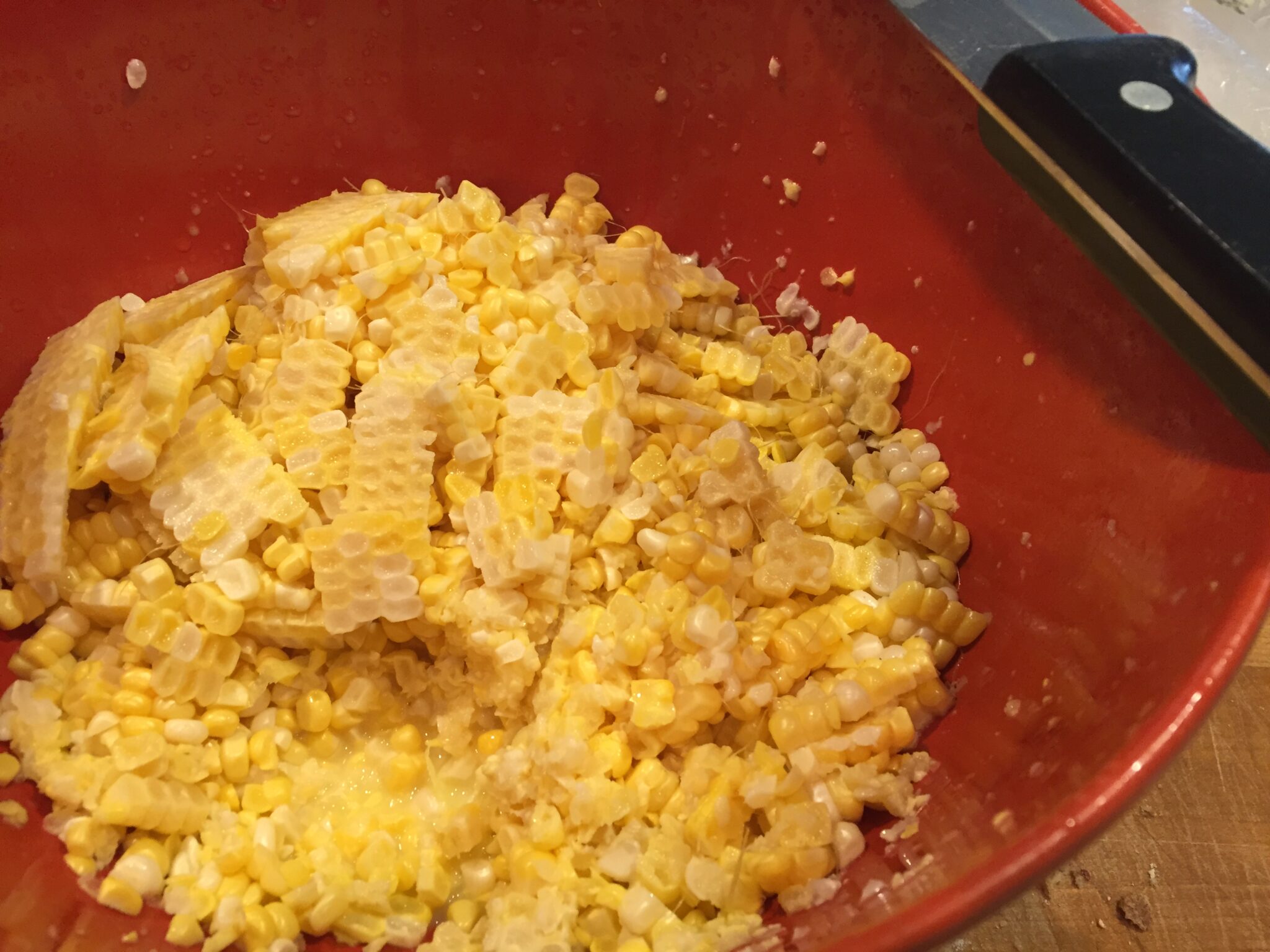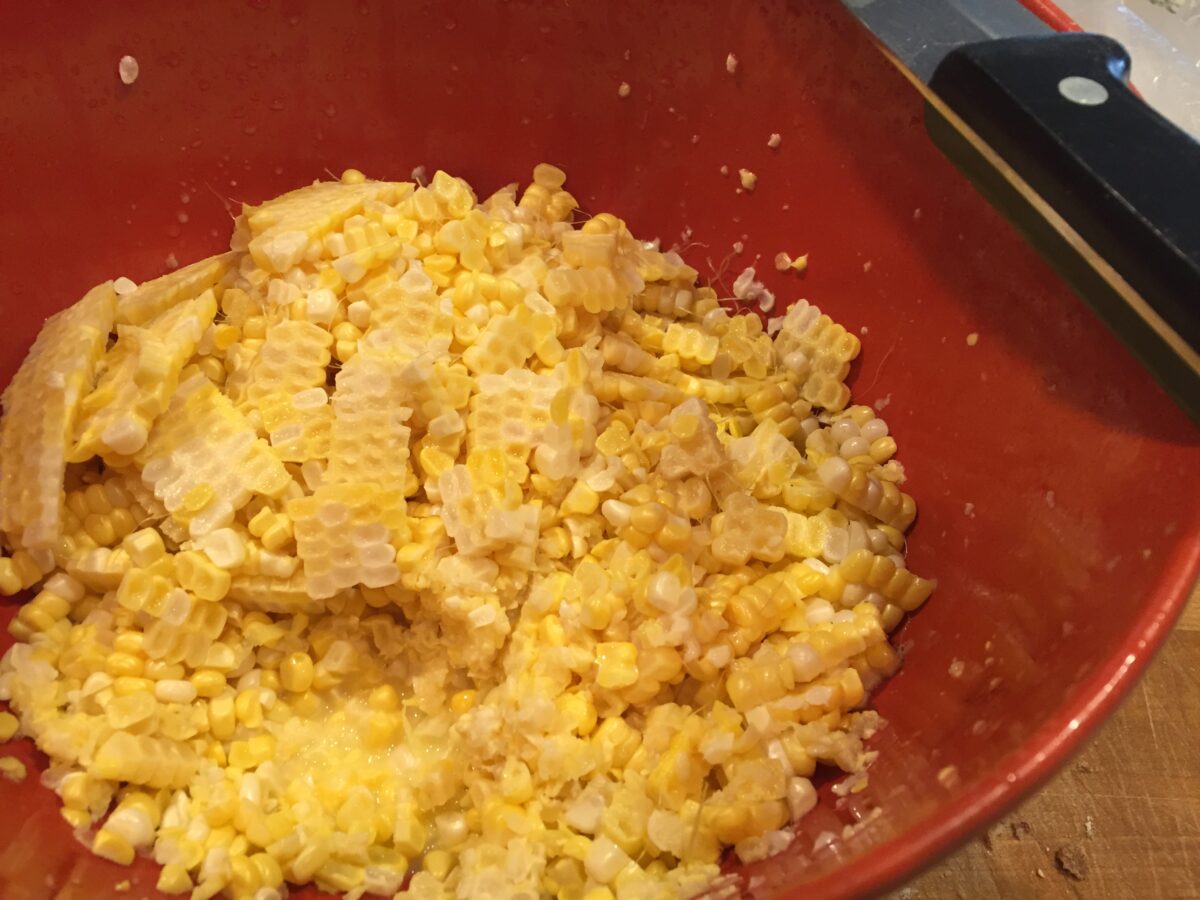 Ready in 30 Minutes
Even with the time it takes to remove the corn from the cob and the time it takes to simmer on the stove, this easy creamed corn recipe comes together quickly and is ready to serve in about 30 minutes.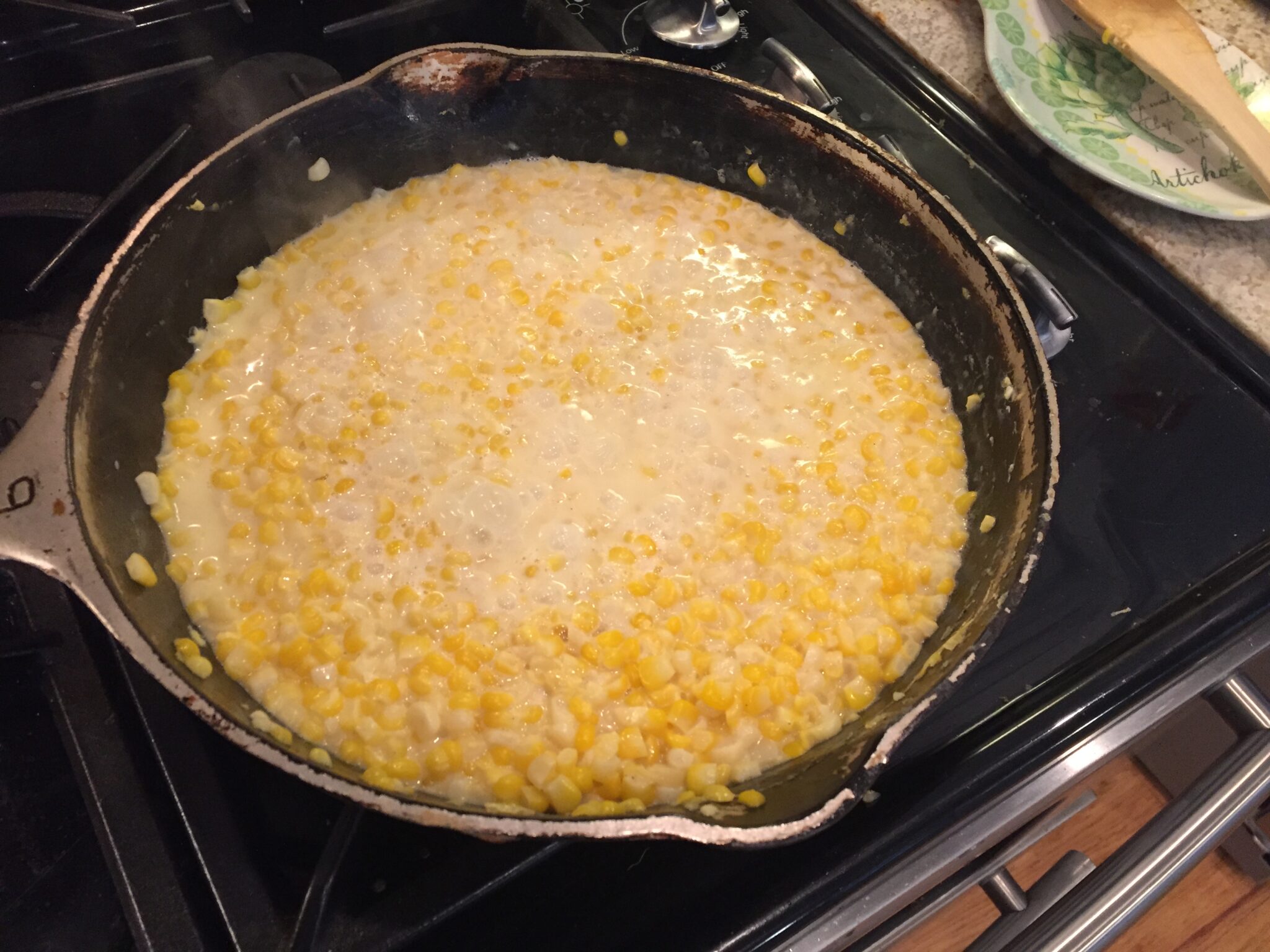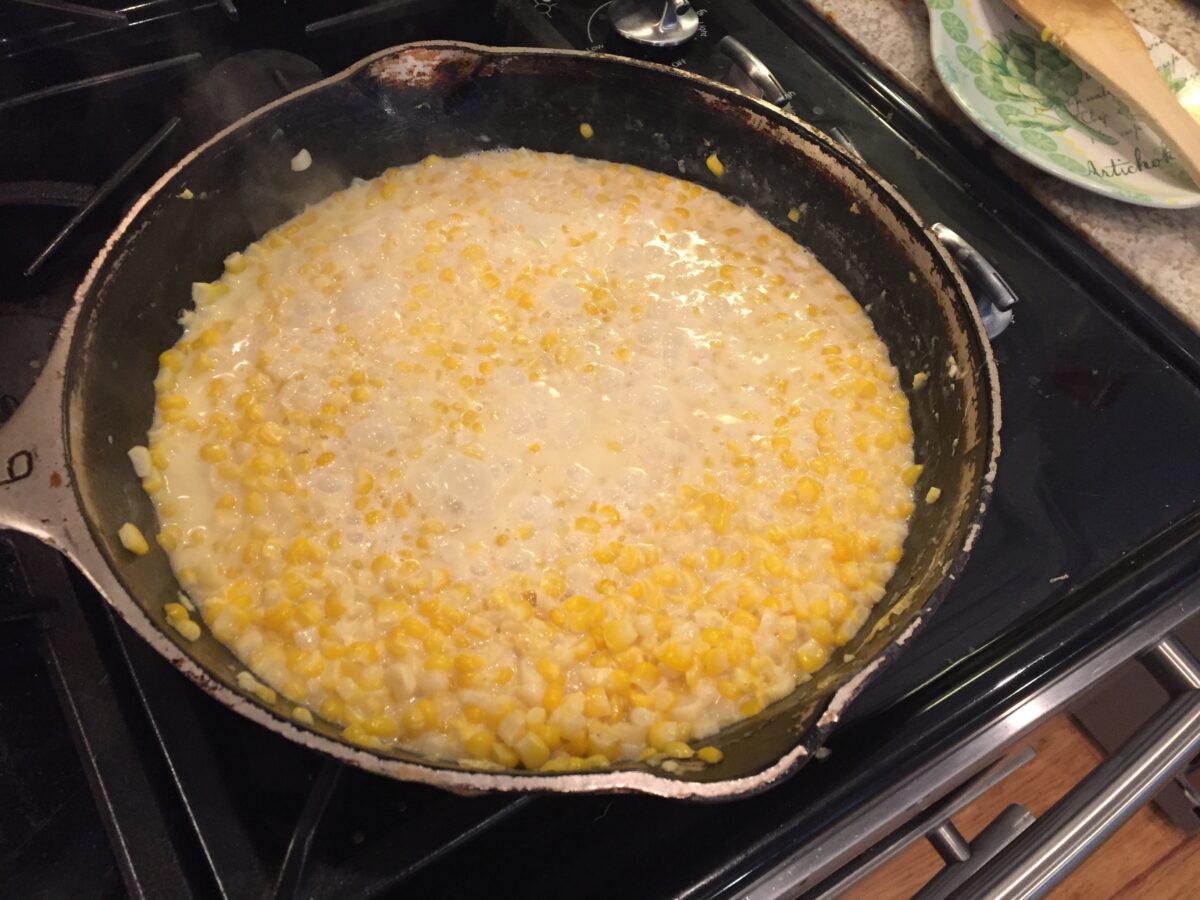 Cardamon Spice
Many of us don't use cardamon every single day in our cooking, but this recipe alone makes it totally worthwhile to have a jar of the ground spice in the cupboard. The cardamon has a light, delicate flavor and it brings out so much sweetness in the corn. The flavor is very subtle.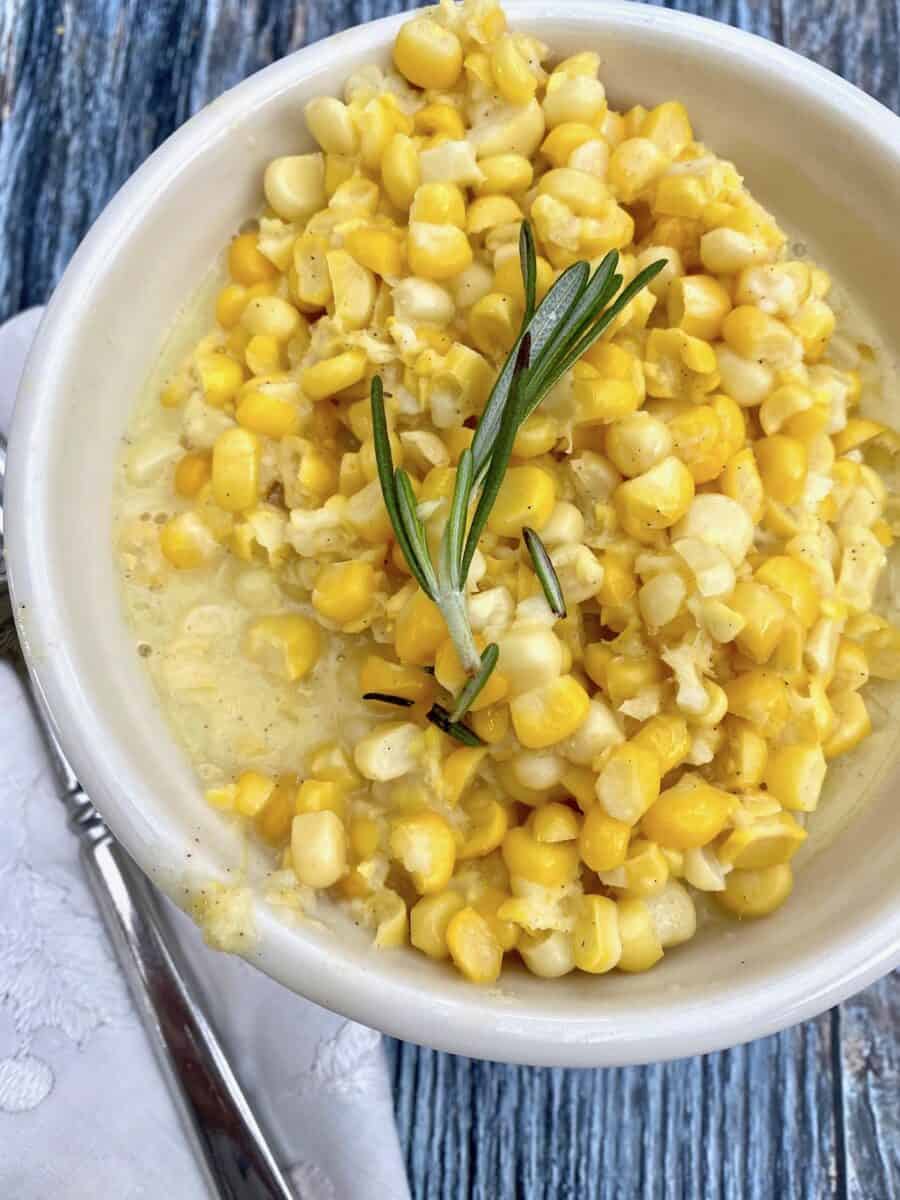 Top Tips and FAQ
Could I make this recipe the day before I plan to serve it?
Absolutely. To reheat, just be careful to keep the saucepan or skillet on a low temperature in order to warm the creamed corn gently and without scorching it.
I'm not so sure about cardamon spice, can I leave it out?
Yes and the result will still be fantastic. But ground cardamon just might surprise you - I highly recommend trying it in this recipe. I keep cardamon on hand in my kitchen solely for this recipe.
Can I freeze creamed corn after I prepare it?
For sure. Cool the creamed corn then place in a freezer-safe container and place in the freezer. To defrost, place the container in the refrigerator for a day before you plan to serve. Then reheat in a skillet, covered on low heat until the creamed corn is piping hot and ready to serve.
More Side Dishes
Every main meal, holiday or potluck gathering is made even better with a bounty of delicious sides to choose from. Sweet Corn Pasta Salad is delicious any time of year and can easily be made using canned corn.
Here are several more of my favorite sides. All of these are wonderful served with creamed corn.
Creamy Pea Salad This recipe has it all, texture, crunch, sweet and savory and oh yes, there's crispy bacon in there too.
Crunchy Cole Slaw A coleslaw with a tangy, yet slightly sweet sauce that helps to bring out the crunch in the cabbage. Carrots and fennel round out the flavors in this made from scratch side dish.
Four P Salad Pasta, pesto sauce, frozen peas and a sprinkle of parmesan cheese. That's it! The result is a zesty, aromatic pasta salad.
Stay in Touch
Be sure to give a star rating to the recipes you make from the Crinkled Cookbook. I always love hearing from you. Sharing is great too! Use the buttons after the recipe to text it with just one click or send it to family and friends on Pinterest and Facebook. Enjoy.
Recipe