If you love the taste of corn dogs but don't love the mess from deep-fried treats then Corn Dog Nuggets are what you've been waiting for. This hot dog appetizer recipe blends the flavors and textures of traditional corn dogs, but in bite-sized, oven-baked portions that are absolutely delicious.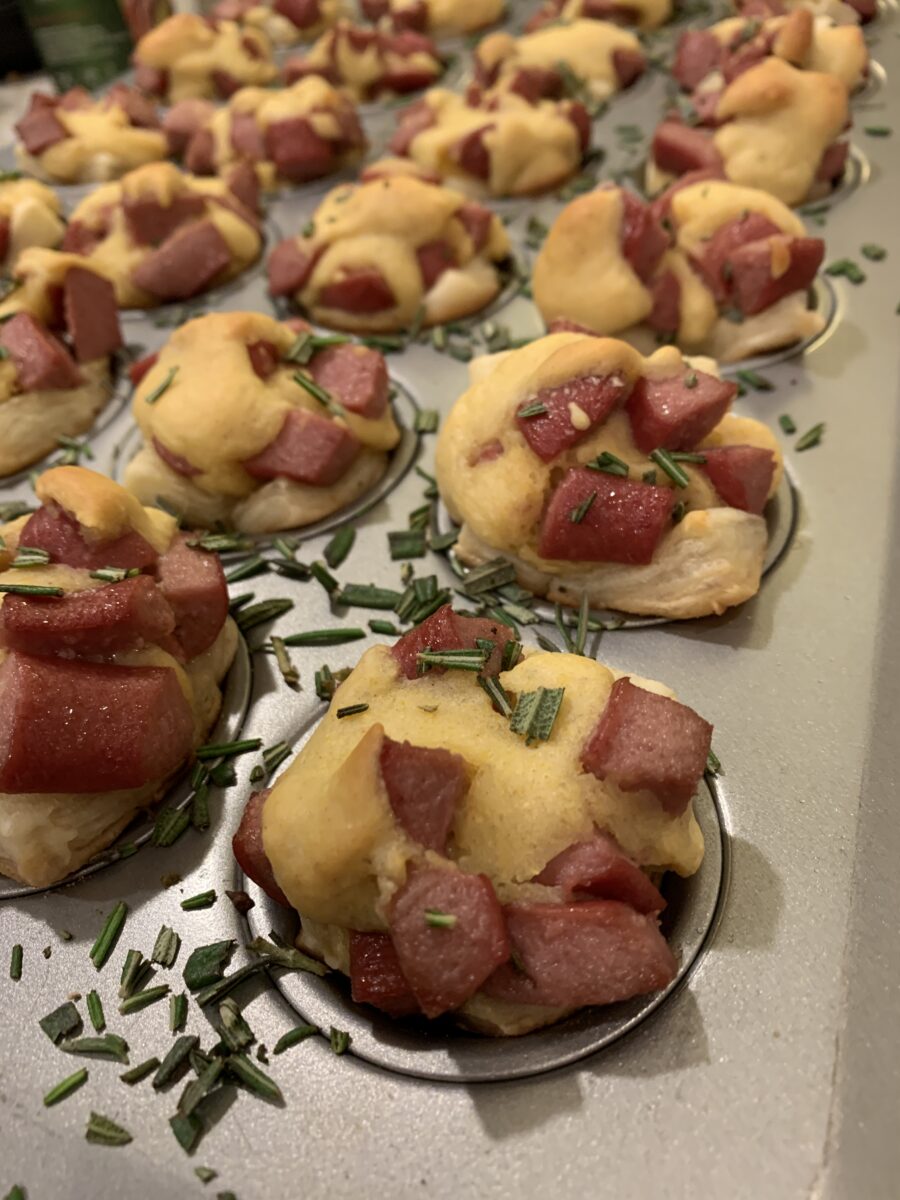 Note: Some of the links you find on this page are paid links, Amazon Associates. That means I make a small commission when you click and shop. Your cost is always the same and I only link to products or ingredients that I use and enjoy.
Jump to:
Ingredients to Have on Hand
Bite-sized corn dog nuggets make them convenient for snacking and an ideal option for parties, appetizers, or fun finger food.
hot dogs
Bisquick
corn meal
egg
milk
ground mustard
paprika
cayenne pepper
puff pastry sheets
fresh rosemary (optional)
Scroll down to the recipe card for details on how to make this tasty recipe!
Use a Mini-Muffin Pan
This recipe works best with a mini-muffin pan as opposed to a standard-sized muffin pan. The key is to make these bite-sized and a mini-muffin pan is the perfect size for your corn dog nugget appetizer.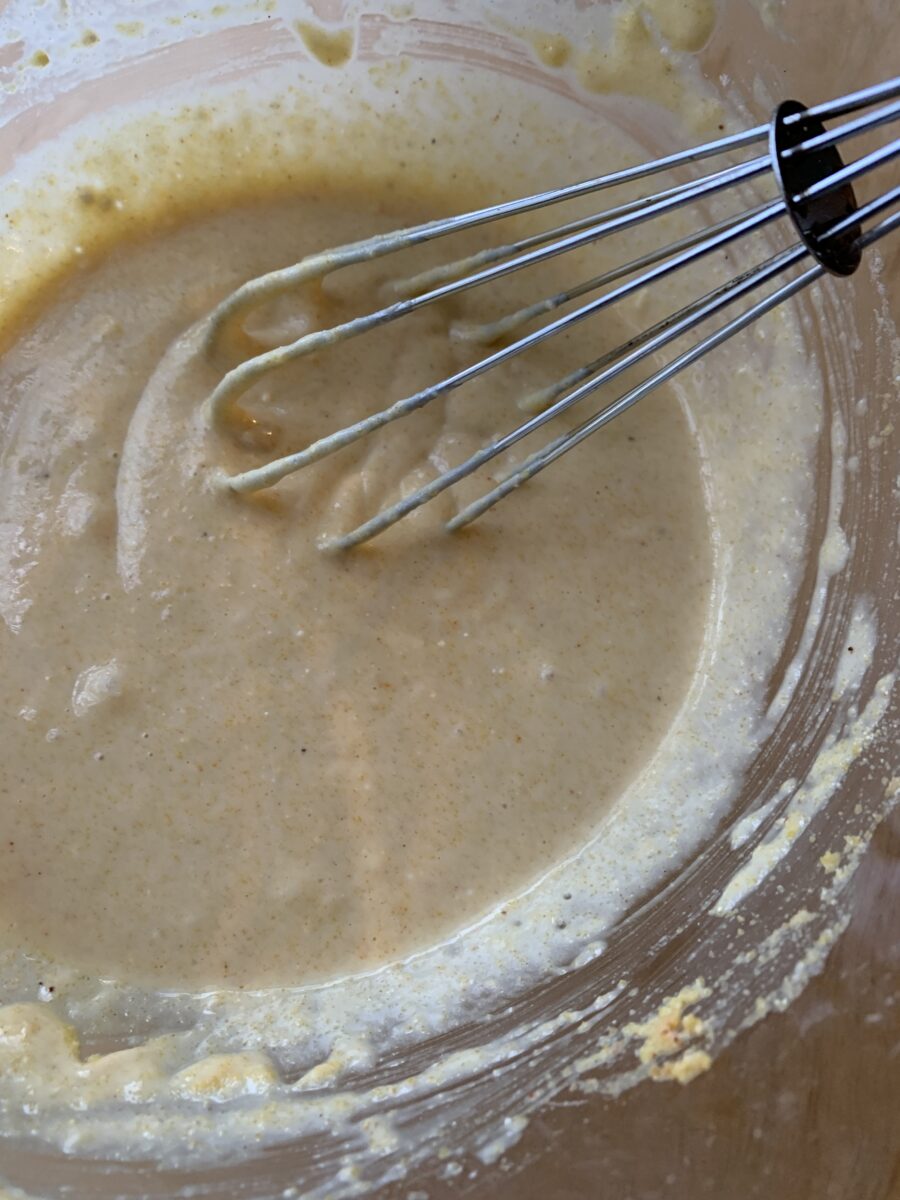 Corn dog nuggets are a nostalgic and crowd-pleasing comfort food, appealing to both kids and adults alike.
Hot Dogs or Turkey Dogs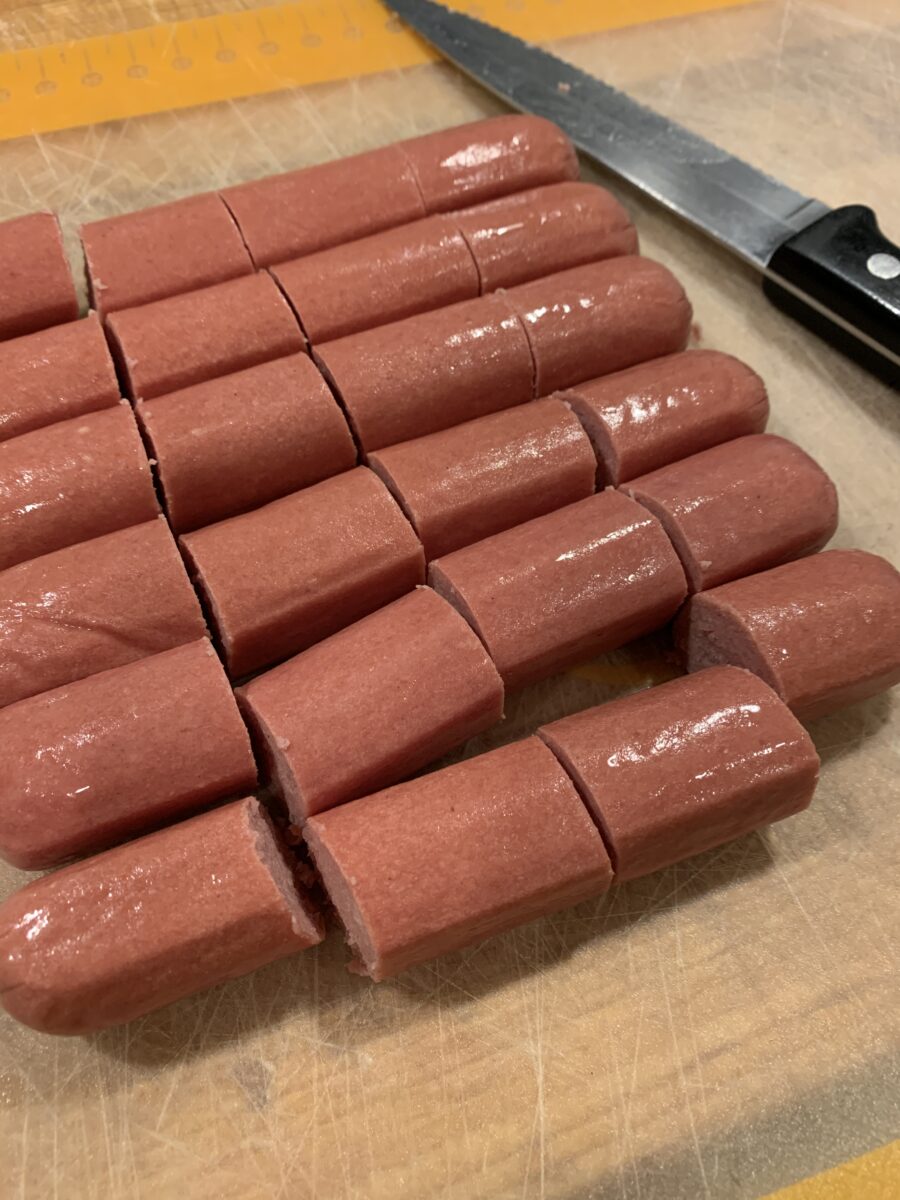 There are so many varieties of pork, beef hot dogs - or turkey dogs.
No matter which brand of hot dogs you use, this recipe is likely to remind you of classic corn dogs from the state fair. I usually use beef hot dogs, but there are plenty of options in the grocery store.
Turkey hot dogs are seasoned, cured, and smoked like pork and beef hot dogs. They taste similar, but here's the best part, they are lower in saturated fat.
How to Chop the Hot Dogs
Regardless of which type of hot dogs you use, dice the hot dogs into equally sized chunks.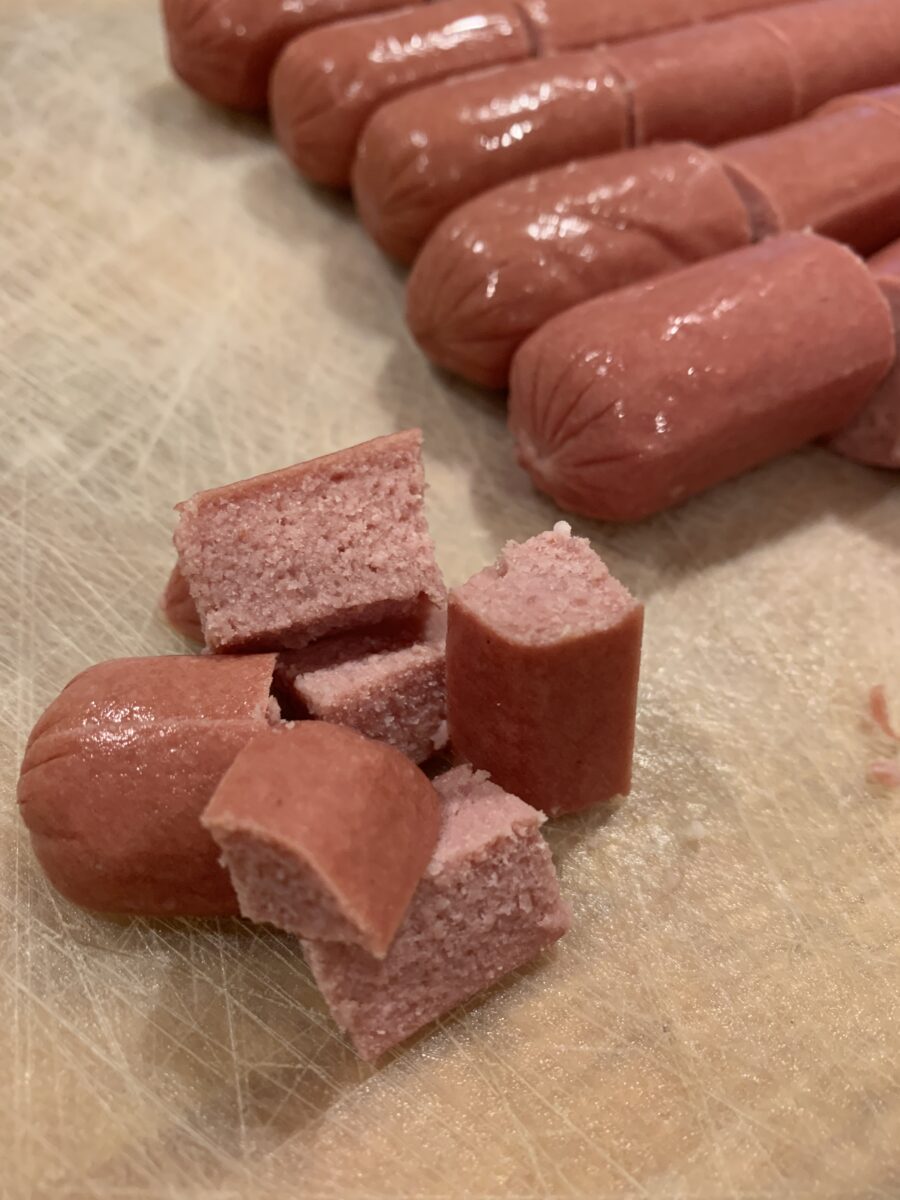 I like to cut each link into eight pieces, that way each section of hot dog is big enough to seem like we are biting into a corndog but small enough for several hot dog sections to nestle into each muffin cup.
Use Puff Pastry
By using frozen, puff pastry in the recipe corn dog nuggets become even more flaky, buttery, and irresistible.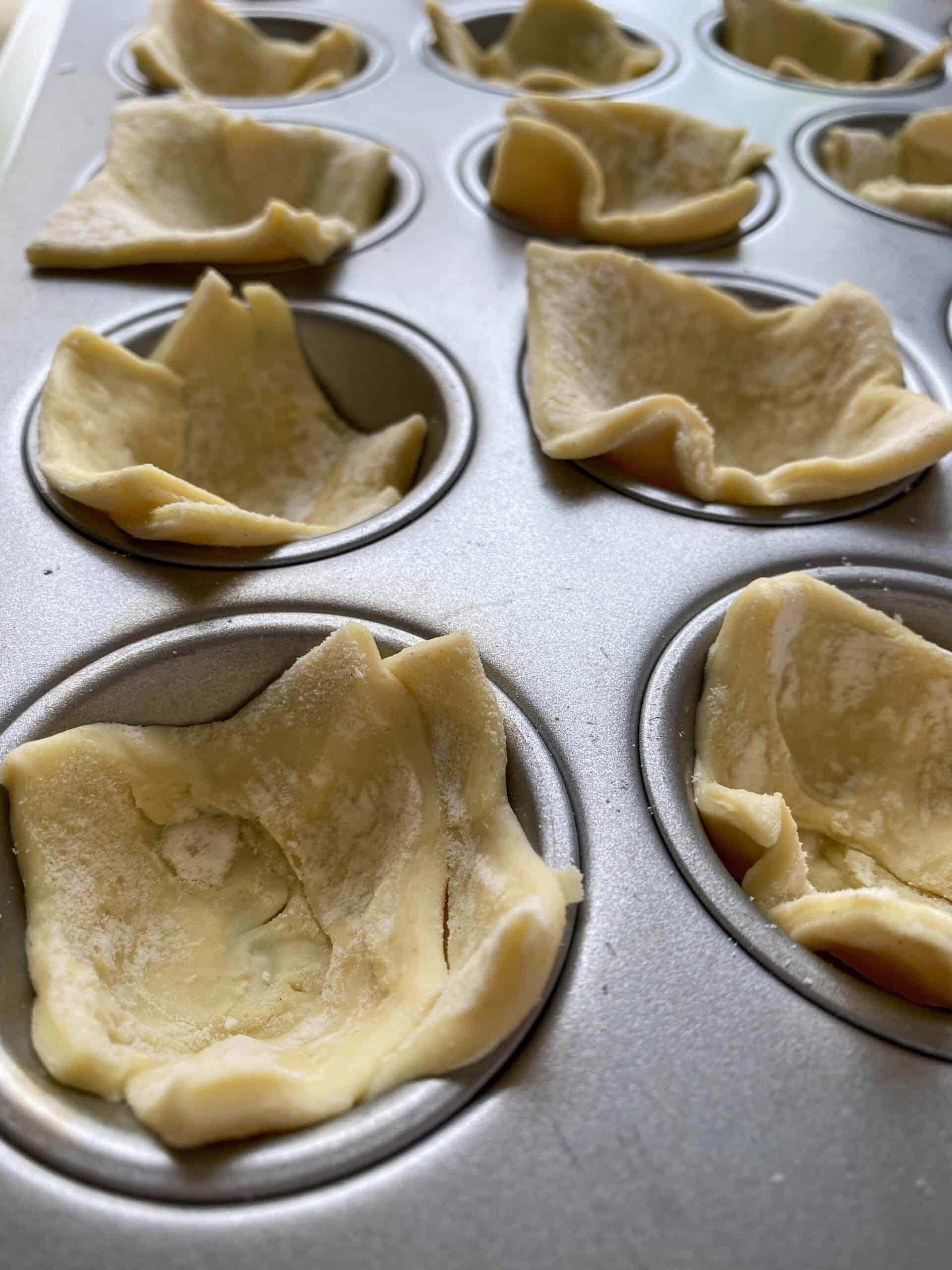 Once the pastry is thawed, cut the dough into 2-inch squares and press one square into each mini muffin cup - you'll have just enough dough for a 24 mini-cup baking pan.
How to Make Corn Dog Batter
All you need is a few small dollops of corn dog batter on the puff pastry and on top of each hot-dog-filled muffin cup.
Here's how to create corn dog batter, which is what makes corn dog nuggets taste like a corn dog from the state fair:
Step One: In a small bowl, combine Bisquick, cornmeal, egg, milk and seasonings.
Step Two: Whisk to combine, then allow to set for a few minutes to thicken while you prepare the puff pastry for the baking sheet.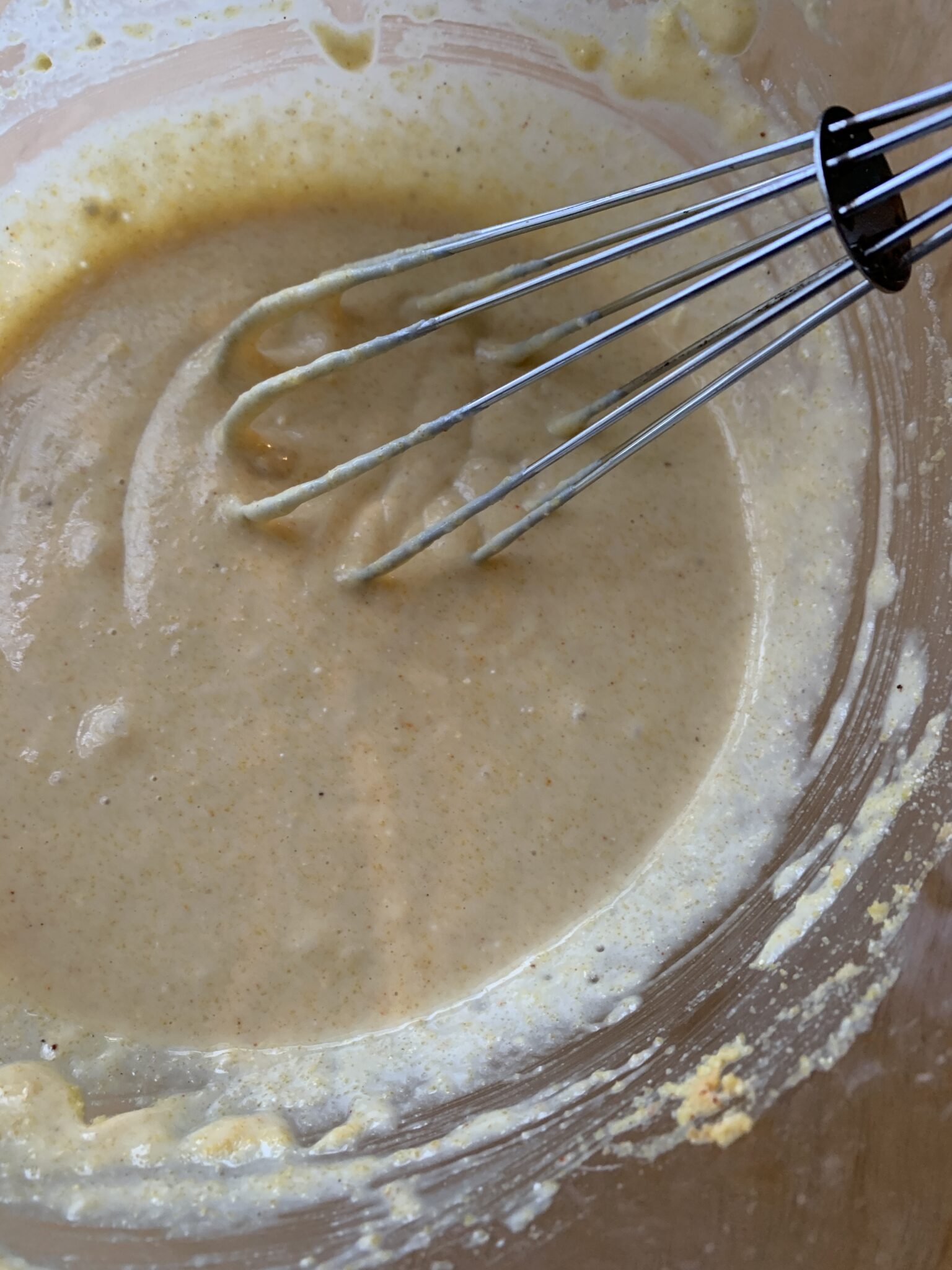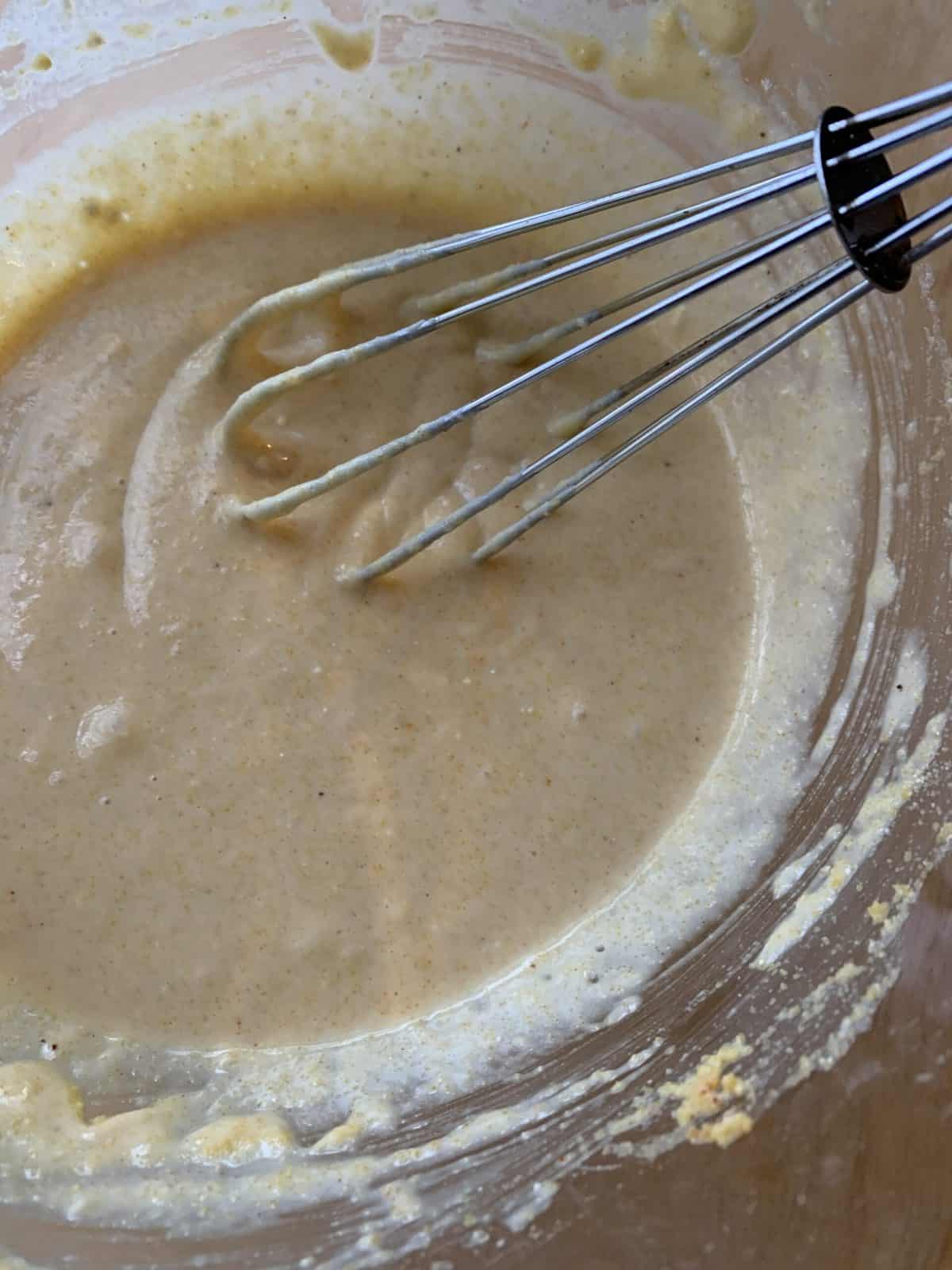 In the oven, that little dollop will puff up and create the perfect bite-sized burst of corn dog flavor for each hot dog appetizer.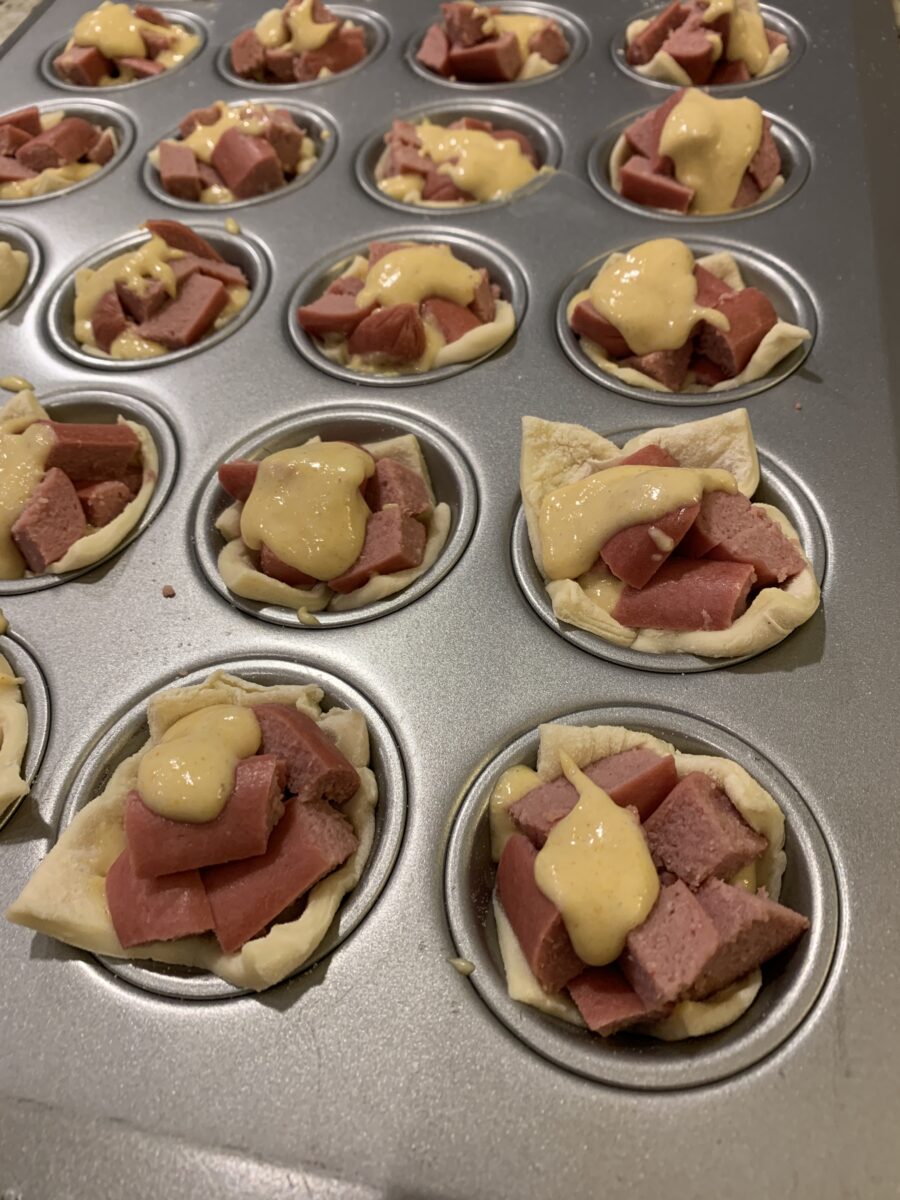 How to Assemble Corn Dog Nuggets
Here's how to assemble these nuggets, which I think you'll find taste just like a mini corn dog.
Step 1: Place ½ teaspoon of the Bisquick/cornmeal mixture on top of the defrosted puff pastry dough in each mini-baking cup.
Step 2: Then place 6-8 small wedges of diced hot dog on top of the cornmeal mixture, pressing firmly to fit.
Step 3: On top of each cup filled with hot dog pieces, dollop a small amount of additional Bisquick/cornmeal batter (about ¼ teaspoon for each muffin cup).
Note, the mini muffin cups will be full, you'll need to push the diced hot dogs firmly into the pastry. Each one will puff up beautifully while it bakes.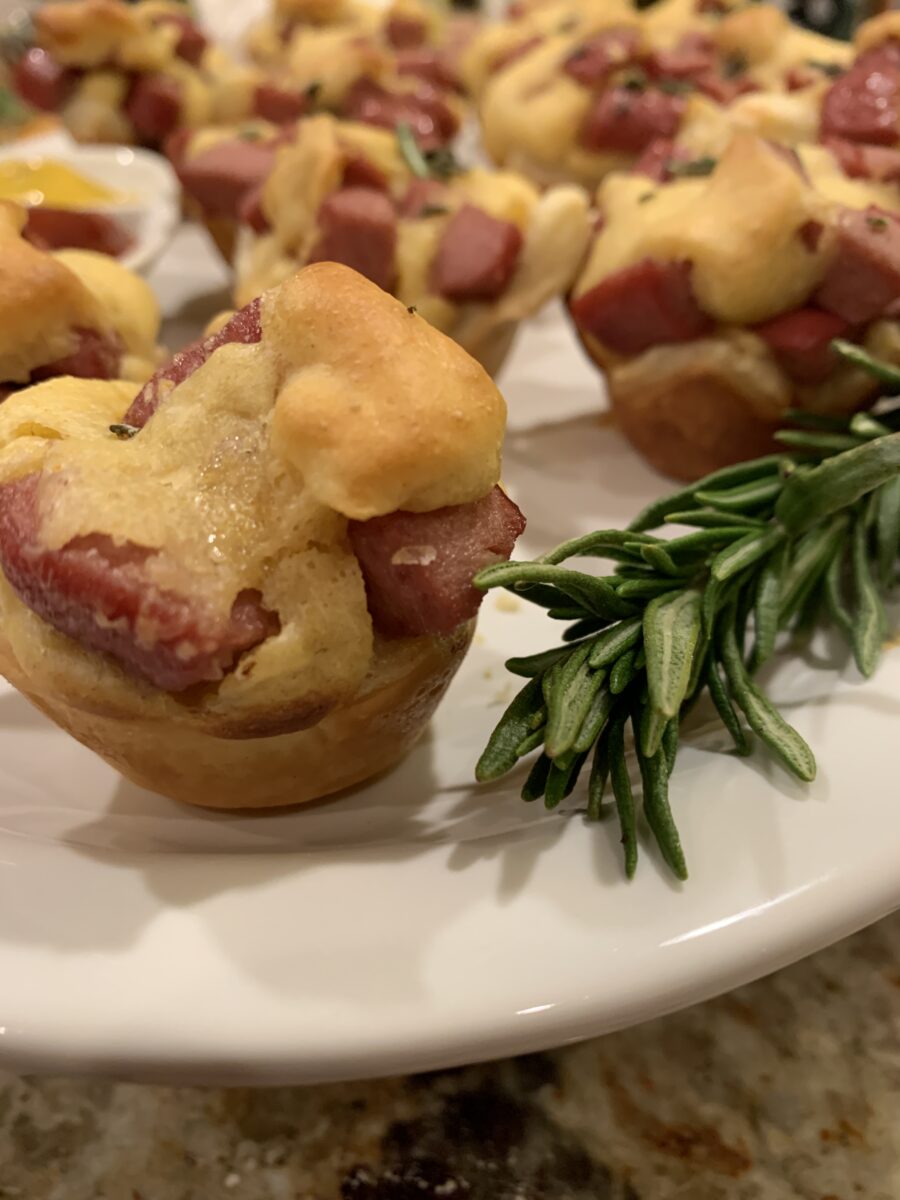 Delicious served hot from the oven, or at room temperature. Remember, the addition of puff pastry elevates the corn dog nuggets, giving them an elegant twist while keeping their easy-to-handle, bite-sized format.
Just like a corn dog, serve Corn Dog Nuggets with plenty of ketchup and mustard on the side!
Top Tips and FAQ
Can corn dog nuggets be frozen?
Yes. After baking, let the corn dog nuggets cool and them place in a freezer-safe container or zipped-top storage bag. To reheat, place the frozen nuggets on a baking sheet and bake at 375°F for 20 minutes or until hot.
How do I keep these warm before serving?
One of the great things about these nuggets is they are delicious served at room temperature. But if you'd like to serve them warm, after baking, I recommend placing them on an oven-safe plate, covering them lightly with foil, and place in an oven warmed to 170°F until you are ready to serve.
Do I need to cook the hot dogs before assembling the nuggets?
No need to cook the hot dogs in advance, they will heat sufficiently while baking.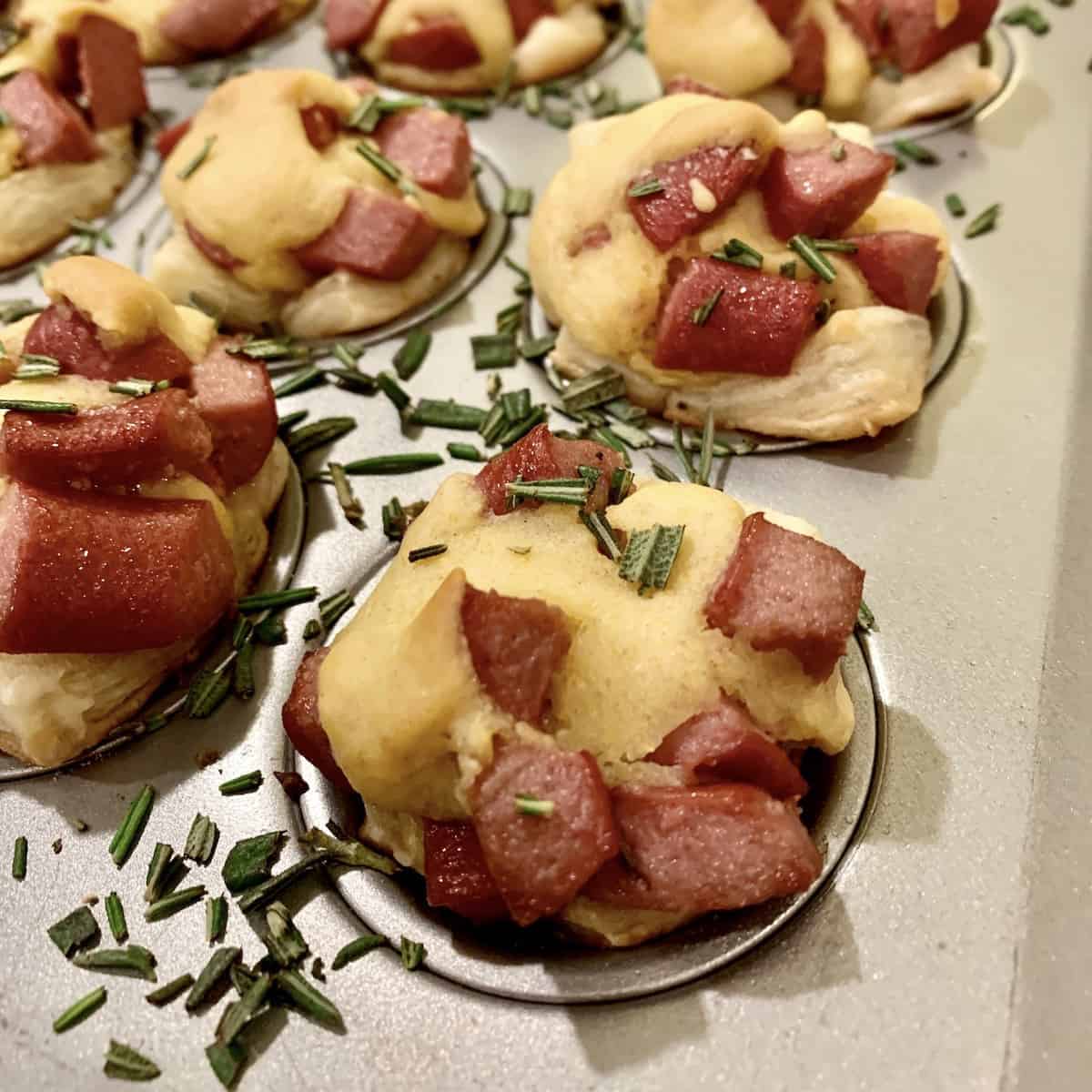 More Appetizers with Puff Pastry
I love to use frozen puff pastry dough! It's convenient and easy to keep on hand in the freezer.
It's also a delicious foundation for some great appetizers! In addition to Corn Dog Nuggets, Brie and Cranberry Bites are tasty and a great combination of tangy cranberries and smooth brie. Pork Wonton Stars are another family favorite and a great way to use up leftover ham.
More Appetizer Recipes and Snacks
The Inspiration for Corn Dog Nuggets
This recipe has been fondly adapted from a well-used recipe card in my mother-in-law Odessa's wonderful recipe collection. Her recipe was for traditional, deep-fried corn dogs. What a treat. Thank you, Grammy!
Rate the Recipe
Recipe