If you love the taste of corn dogs but don't love the mess from deep fried treats then Corn Dog Nuggets are what you've been waiting for. This hot dog appetizer recipe blends the flavors and textures of traditional corn dogs, but in bite-sized, oven-baked portions that are absolutely delicious.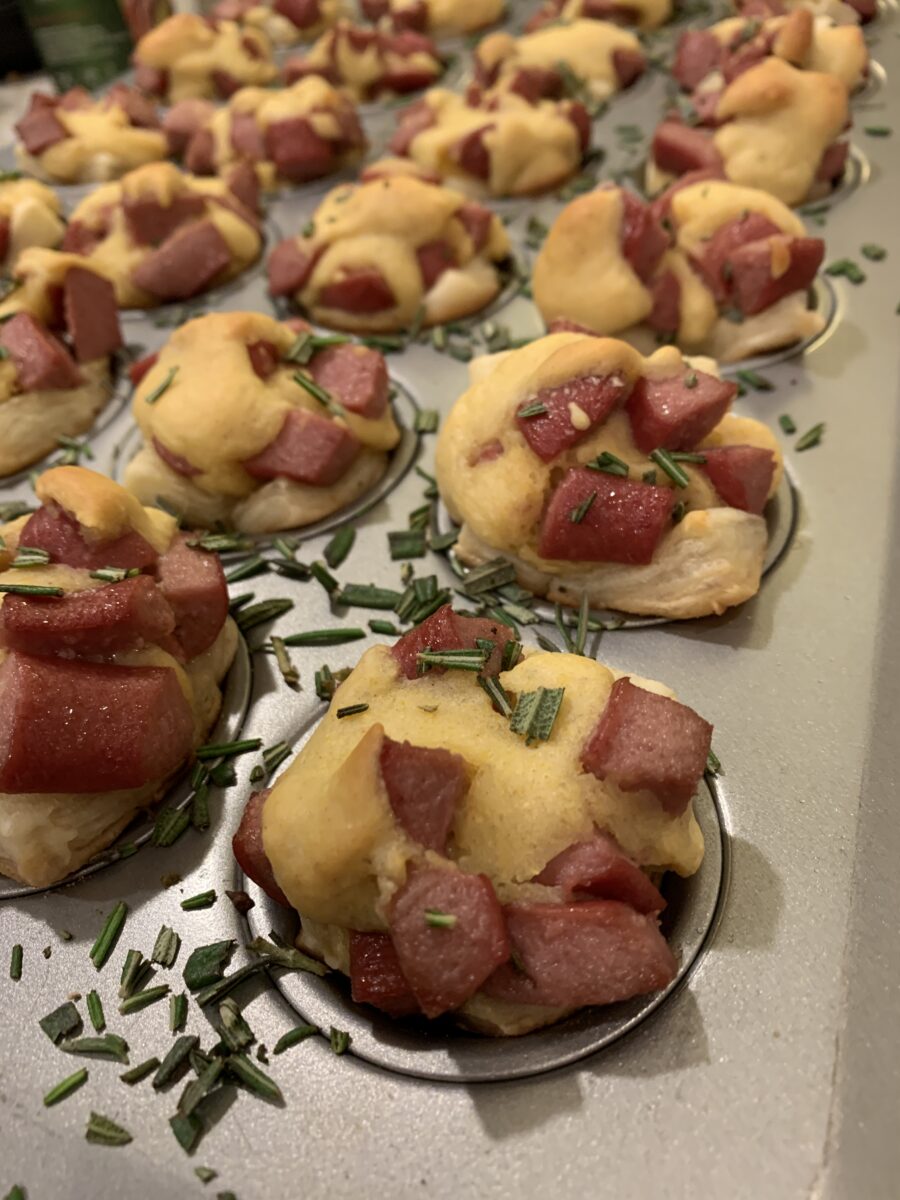 Use a Mini-Muffin Pan
This recipe works best with a mini-muffin pan as opposed to the standard-sized muffin pan. The key is make these bite-sized and a mini-muffin pan is the perfect size for your corn dog appetizer.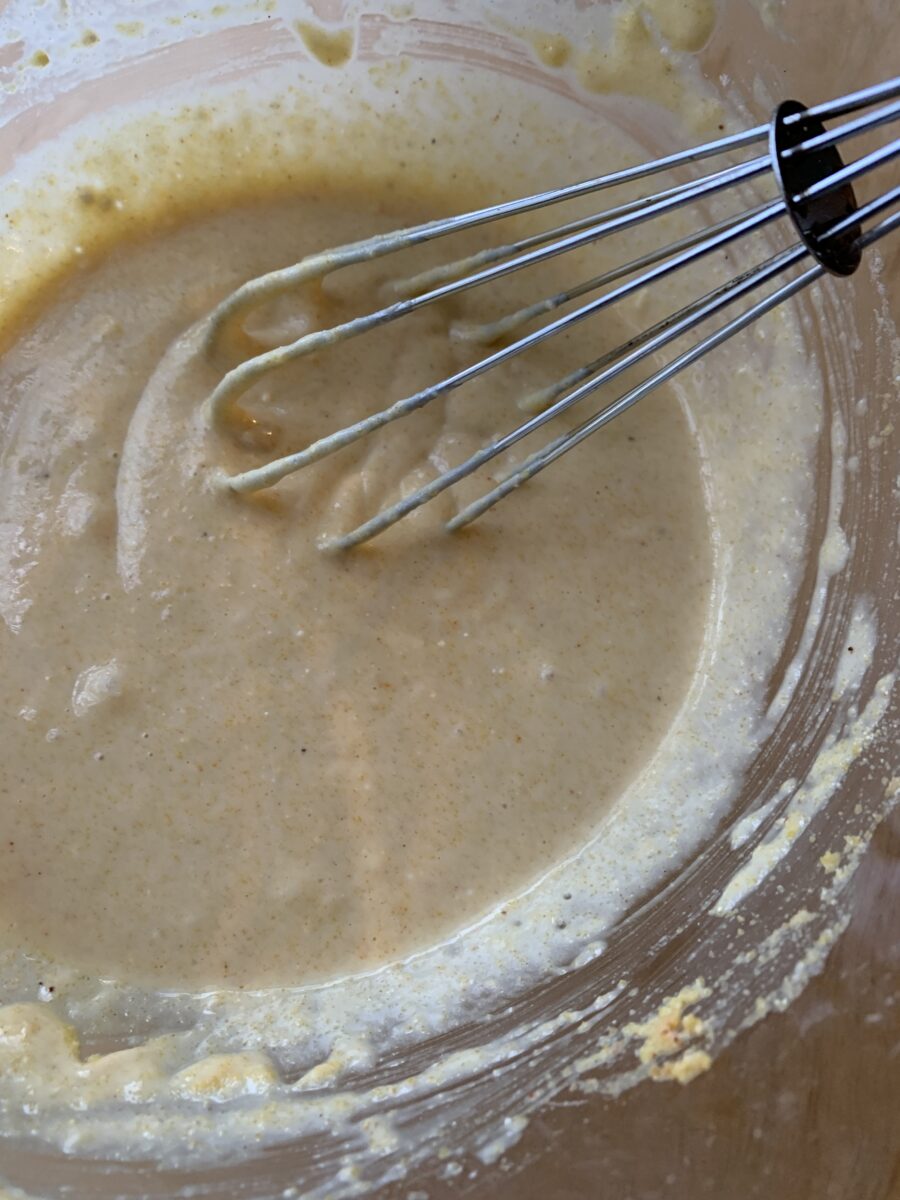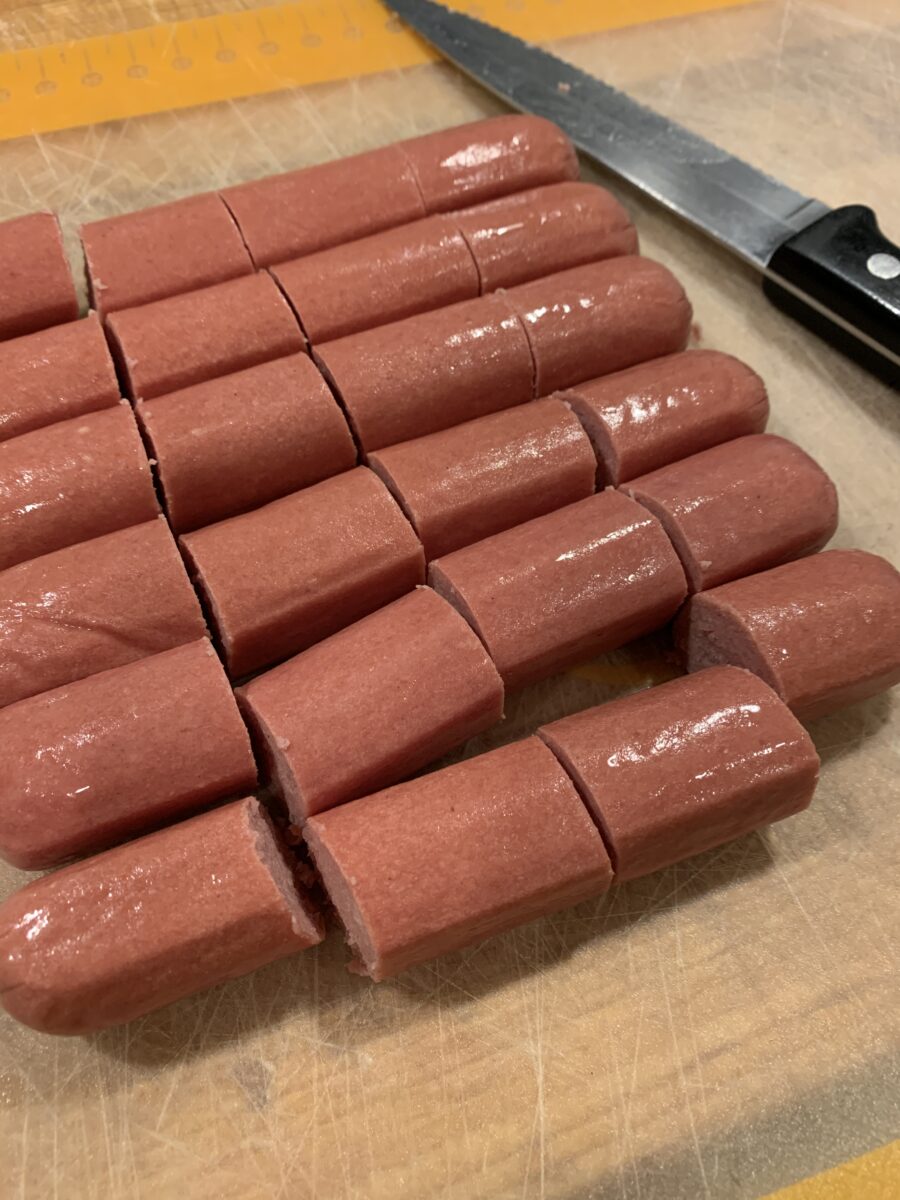 Dice the Hotdogs
There are so many varieties of hot dogs, and the size does vary depending on the brand you buy. But you'll want to dice the hotdogs into equally sized chunks. I like to cut each hotdog into eight pieces, that way each section is big enough to seem like we are biting into a corndog but small enough for several hot dog sections to nestle in to each muffin cup.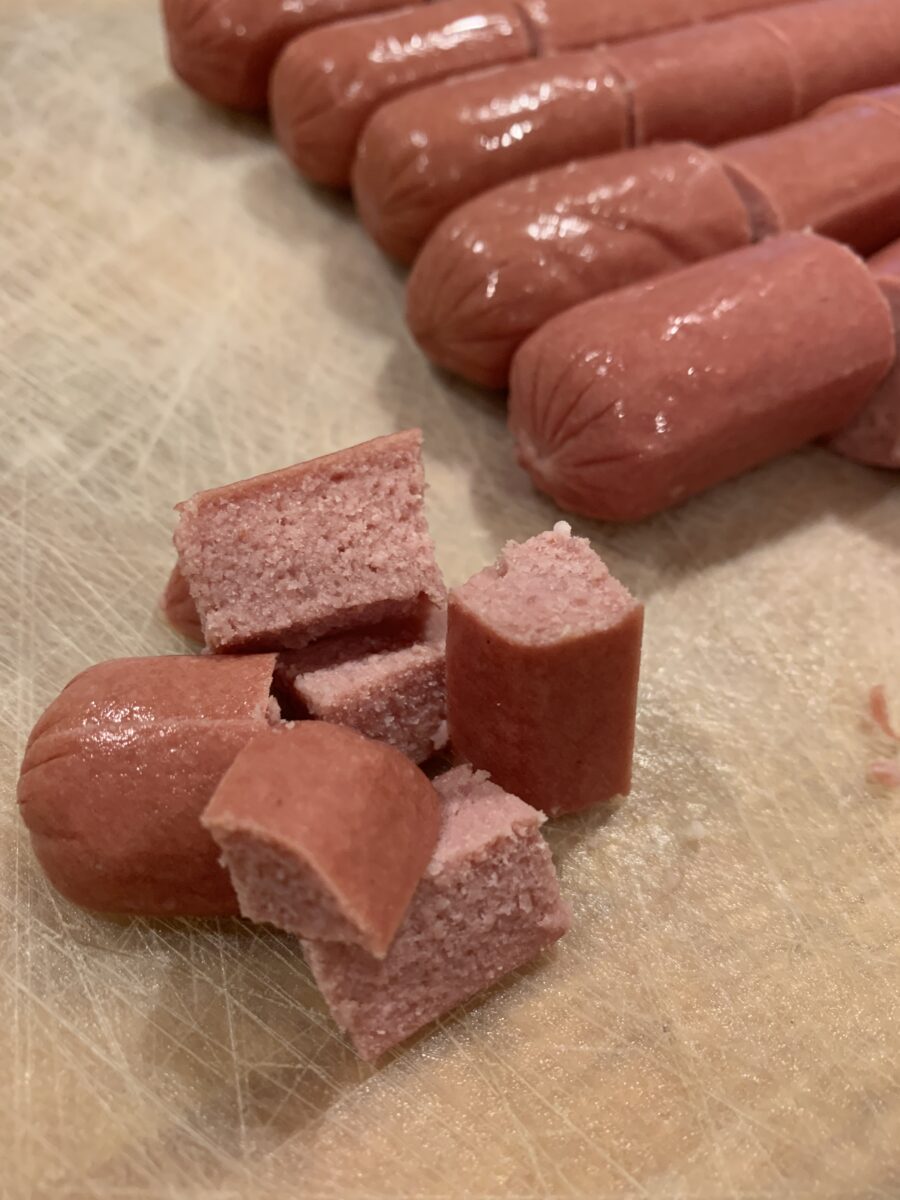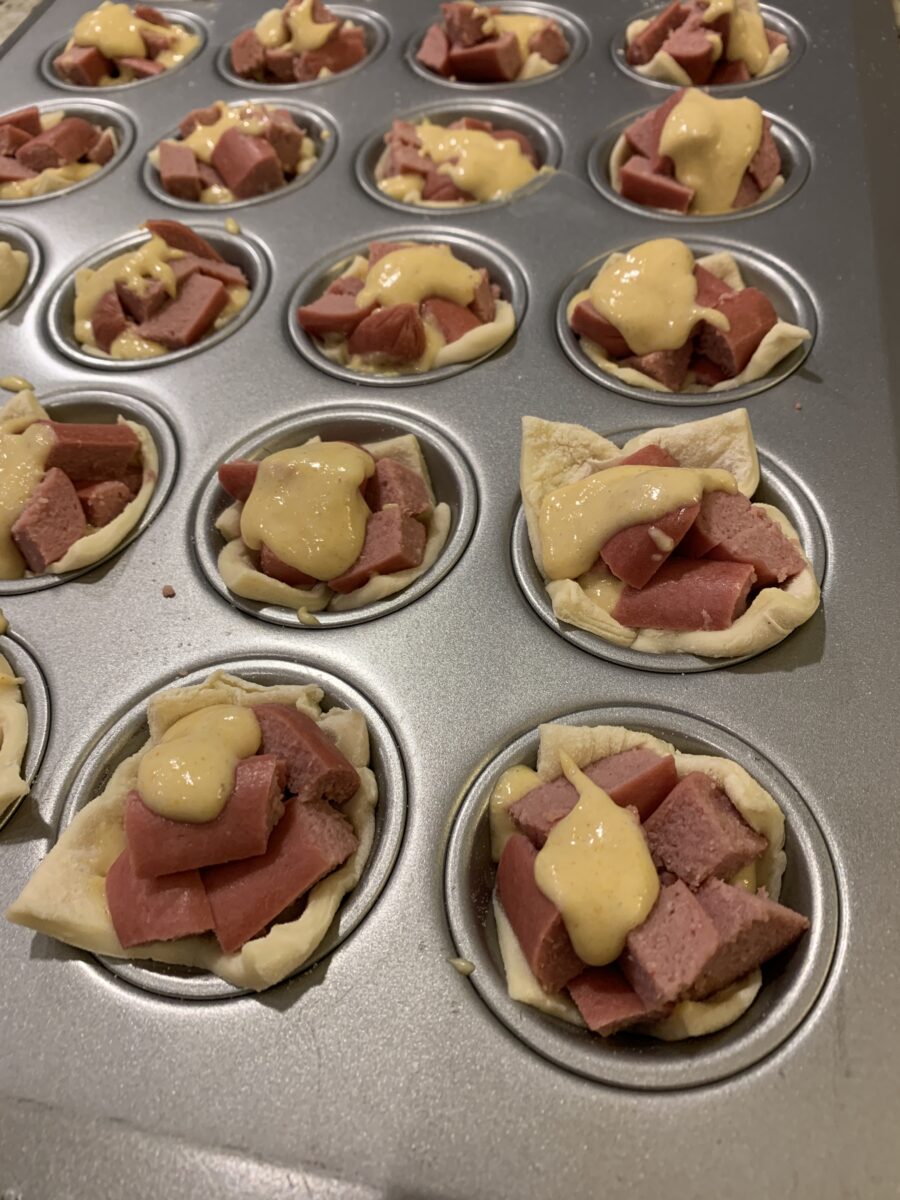 Corn Dog Batter
All you need is a small dollop of corn dog batter on top of each hot-dog-filled muffin cup. In the oven, that little dollop will puff up and create the perfect bite-sized burst of corn dog flavor for each hot dog appetizer.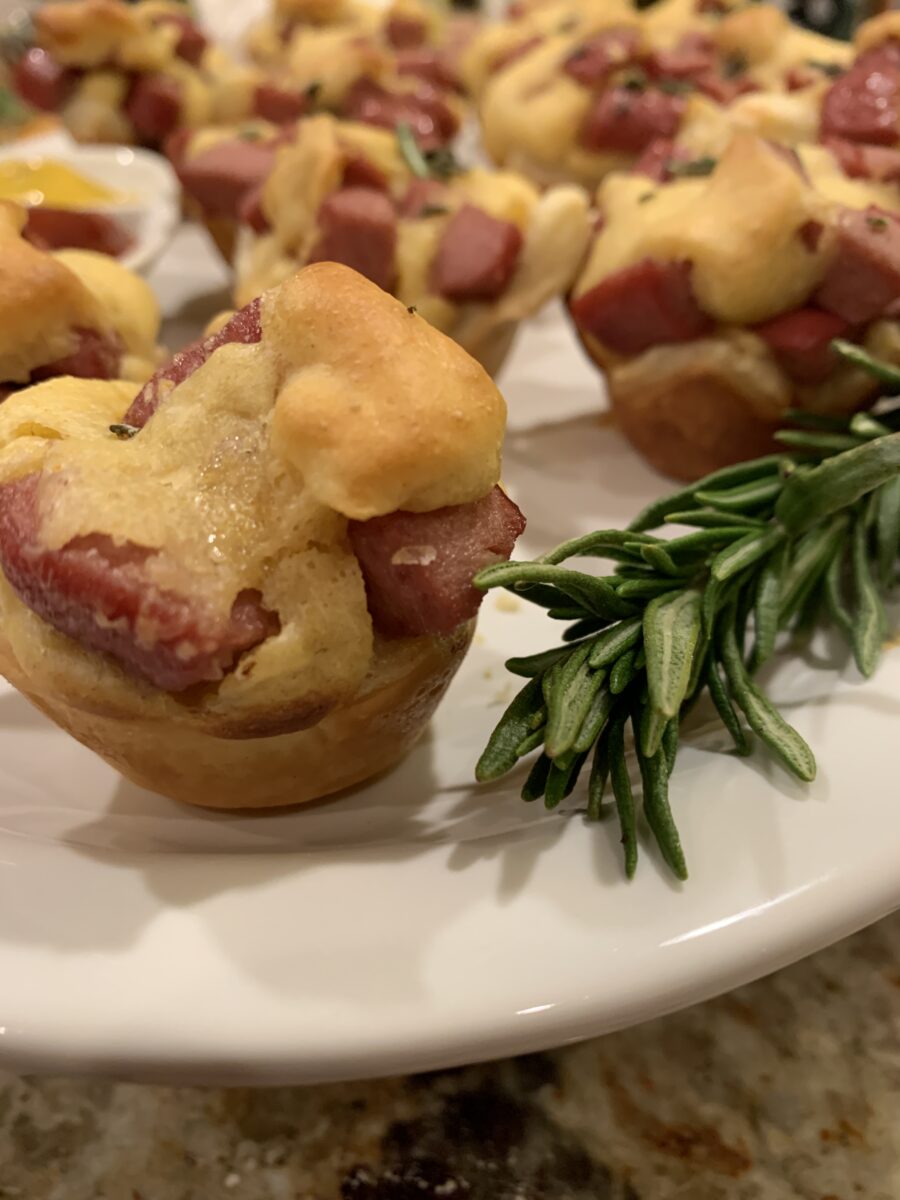 More Appetizers
If you've been a friend of the Crinkled Cookbook for long, you KNOW how much I love to use frozen puff pastry dough. Another example of that is my Brie & Cranberry Bites recipe, those are so such a crowd pleaser! Pork Wonton Stars are another family favorite and a great way to use up leftover ham. Plus, Savory Cheesecake is a yummy option to add to your cracker and veggie tray. Dig in!
The Inspiration
This recipe has been fondly adapted from a well-used recipe card in my mother-in-law Odessa's collection. Her recipe was for traditional, deep fried corn dogs. What a treat. Thank you Grammy.
Be sure to give a star rating to the recipes you make from the Crinkled Cookbook. I always love hearing from you. Sharing is great too! Use the buttons after the recipe to text it with just one click or send it to family and friends on Pinterest and Facebook. Enjoy.
Recipe