Pork Wonton Stars are a great way to use leftover ham, here's an appetizer or even a main dish that blends some of our favorite flavors from takeout and nestles them all together in a crunchy, oven-baked wonton. These are delicious served piping hot out of the oven or even at room temperature. Just be sure to make plenty of them because they go fast!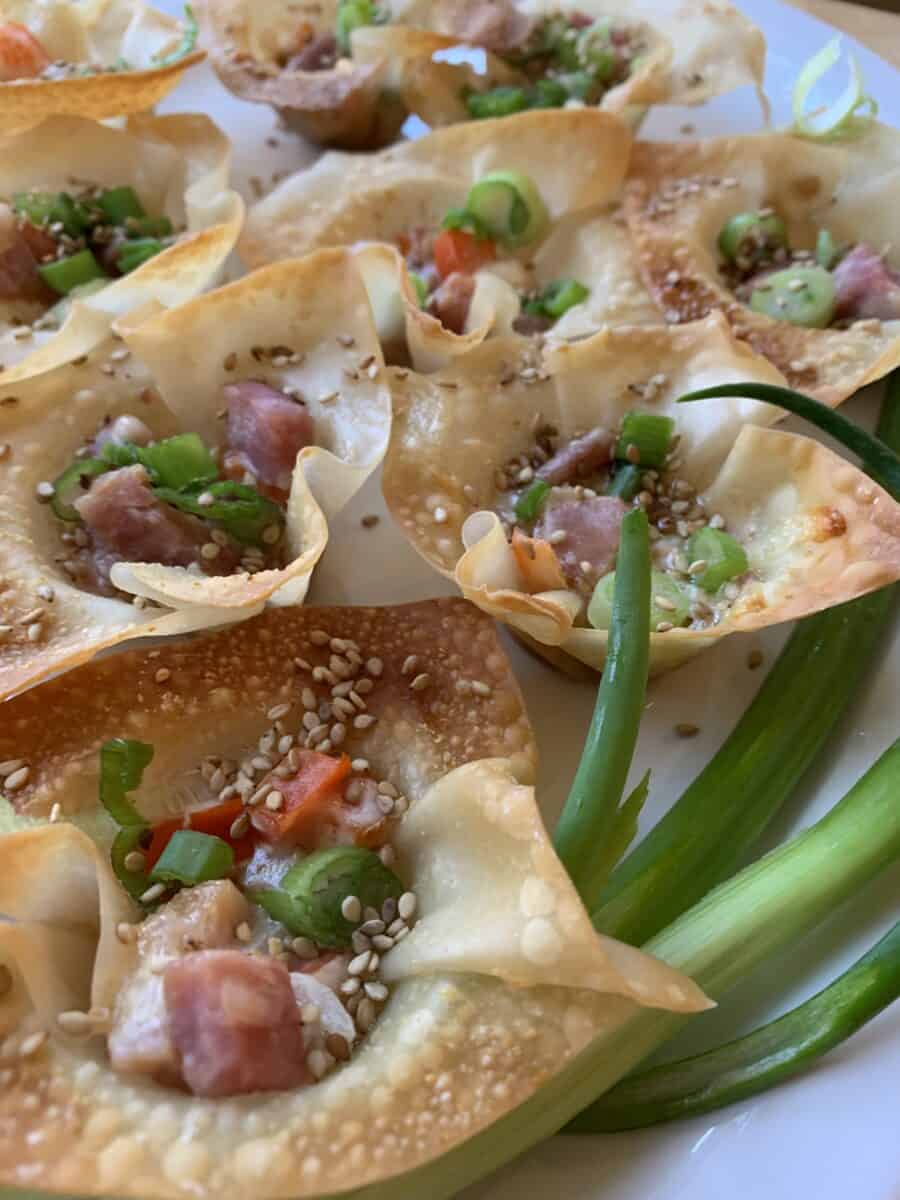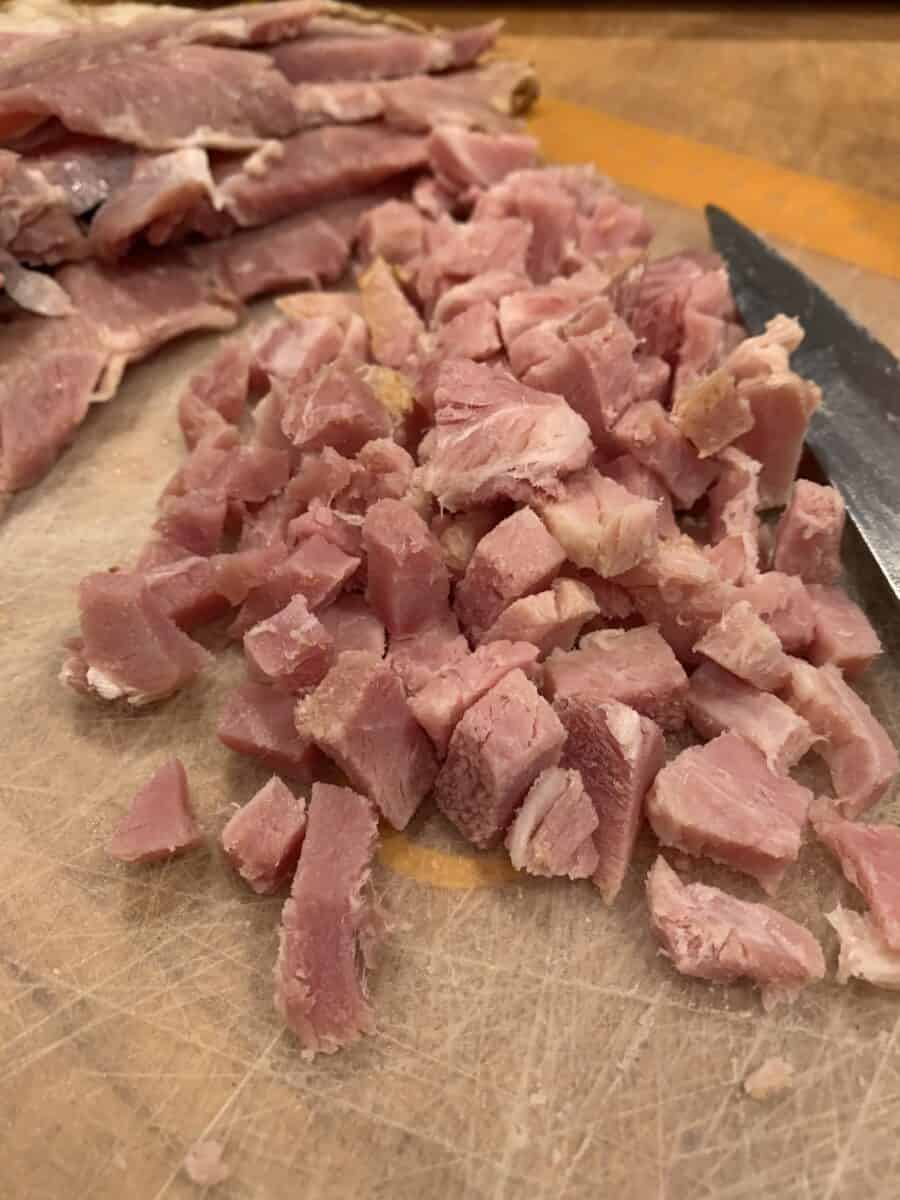 Use Up Leftovers
There are so many things about Pork Wonton Stars that make them a family favorite. Kids love them because there's a lot of flavor that reminds them of takeout, and we all know ho much kids, especially teenagers love that. But be assured, adults gobble them these up quickly too. I just low how they use up leftover ham from the holidays and offer up a whole new flavor for what could easily be just reheated food.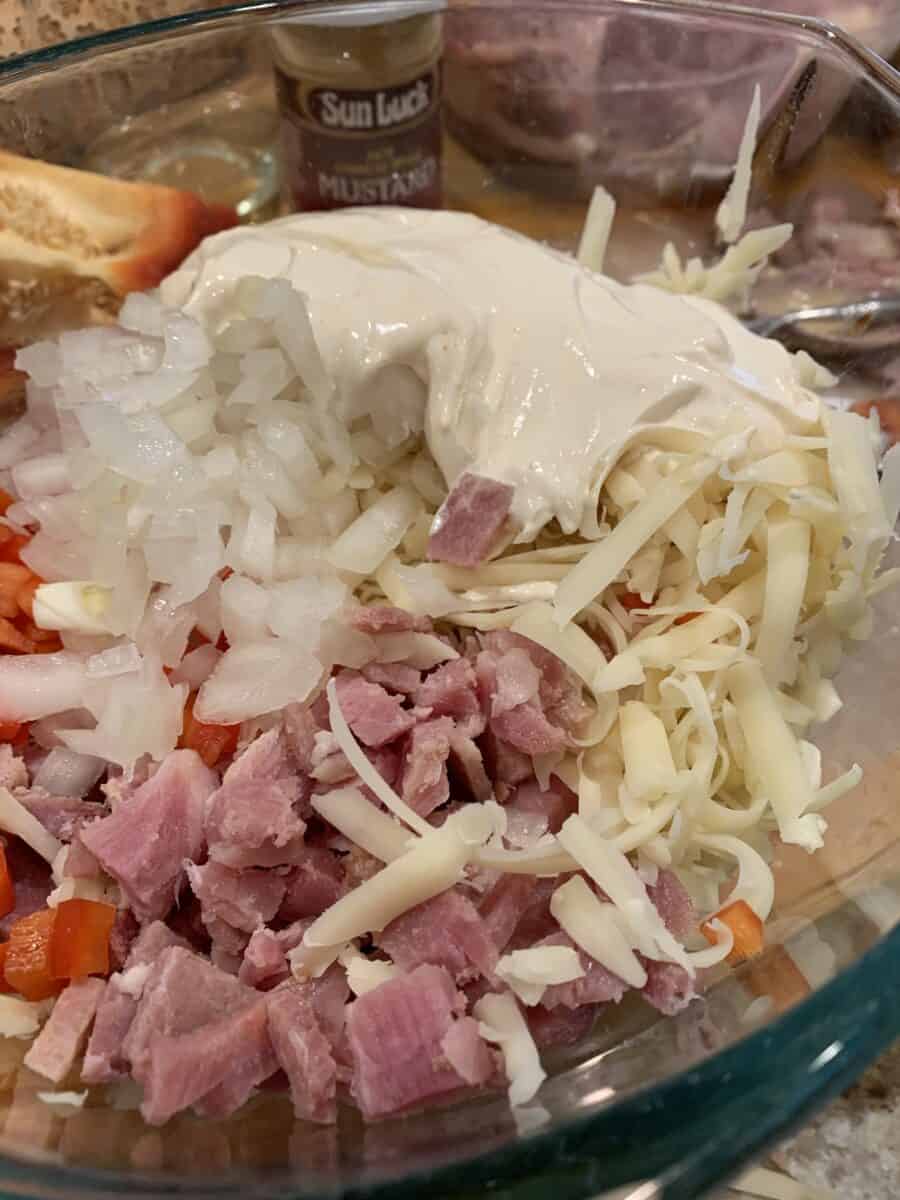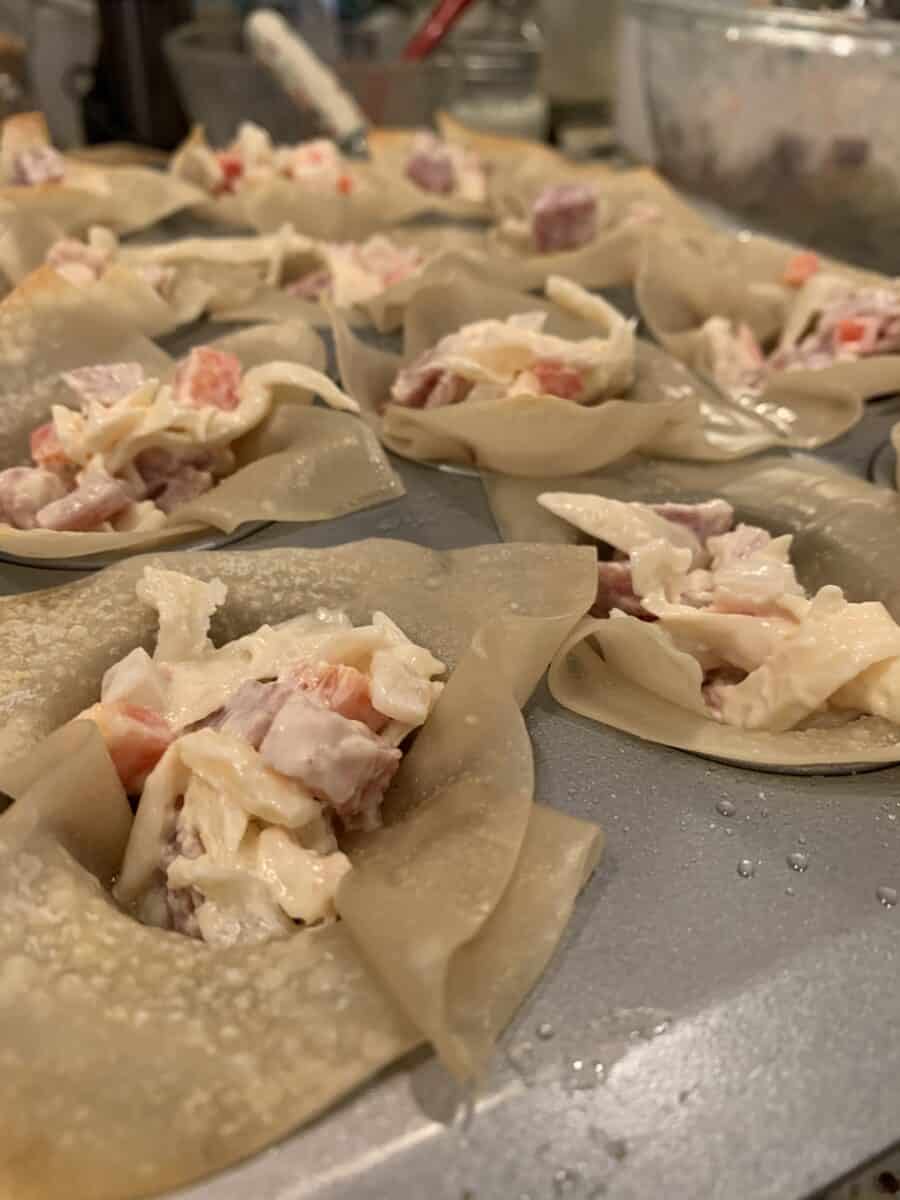 Be sure to diced the ham and red pepper into very, very small pieces. You'll want to stuff each wonton as full as you can and with small pieces you ensure that every bite and every wonton is packed with all of the ingredients.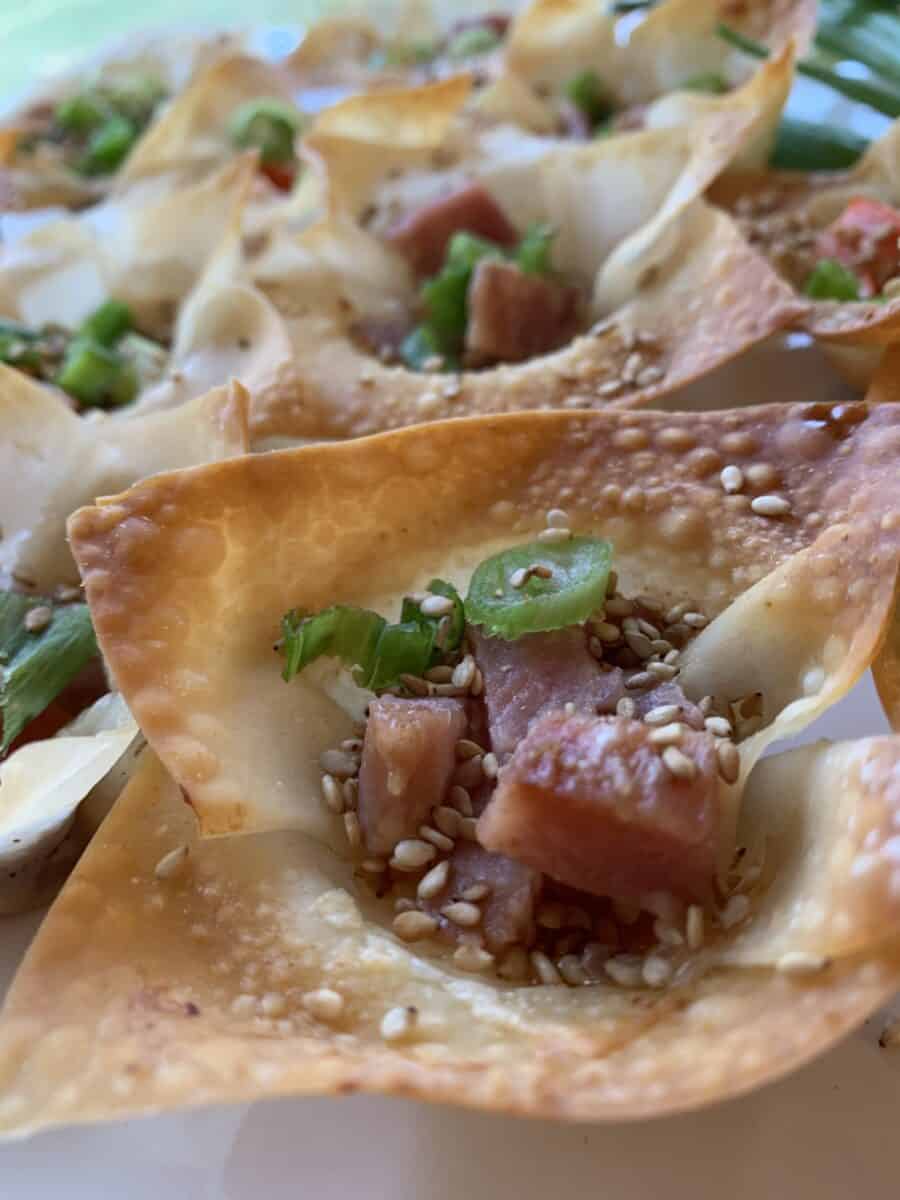 I think these make a terrific appetizer. But if you are just feeding a few folks, this could easily be served as a main course, with a side salad. The next time you have leftover ham, be sure to make these.