Savory Cheesecake is a yummy appetizer, not a dessert. This is a cheesy starter full of pesto and a blend of parmesan and ricotta cheeses. It's the perfect addition to your charcuterie board! Serve with sturdy crackers, baguette slices and fresh veggies. Everyone will be coming back for more.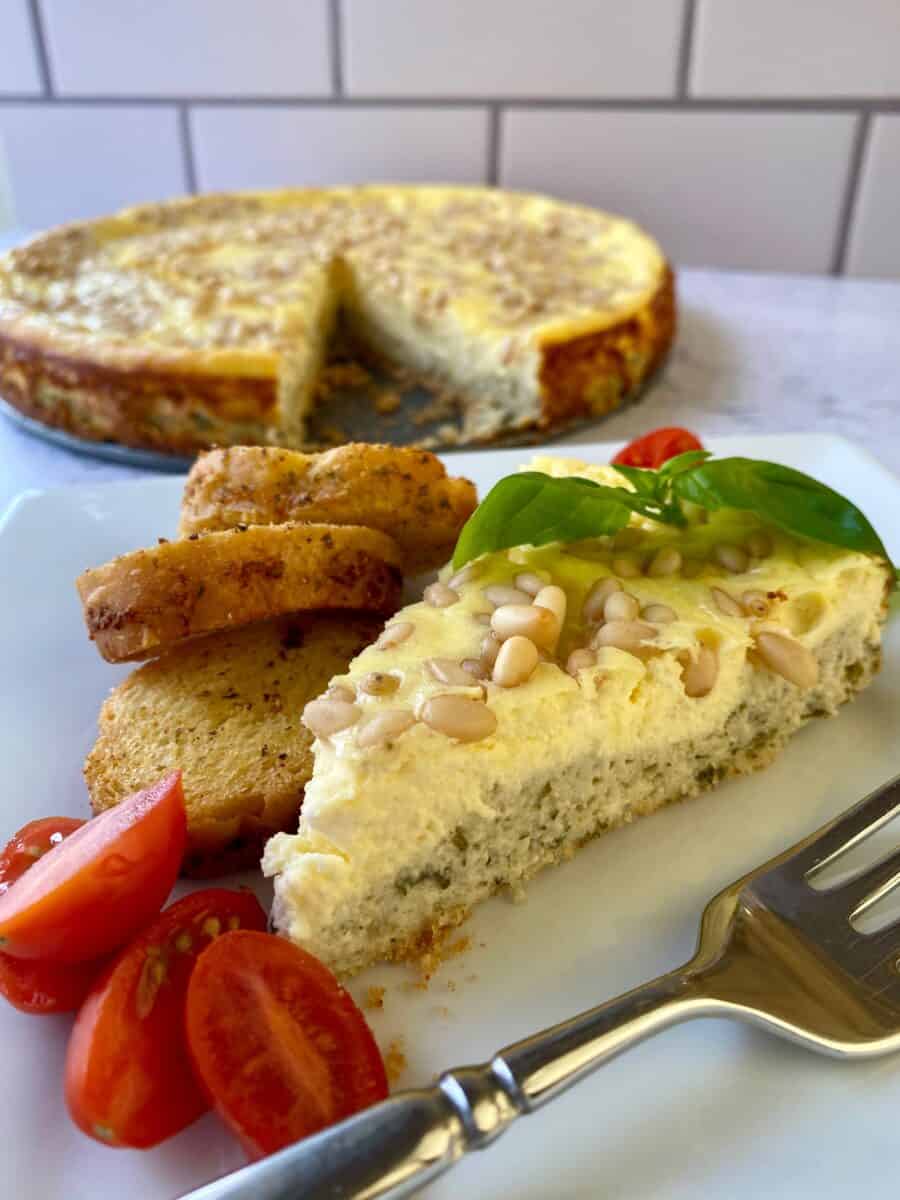 Ingredients to have on hand
dry bread crumbs
cream cheese
ricotta cheese
parmesan cheese
pesto sauce, fresh or store-bought
pine nuts, or a substitute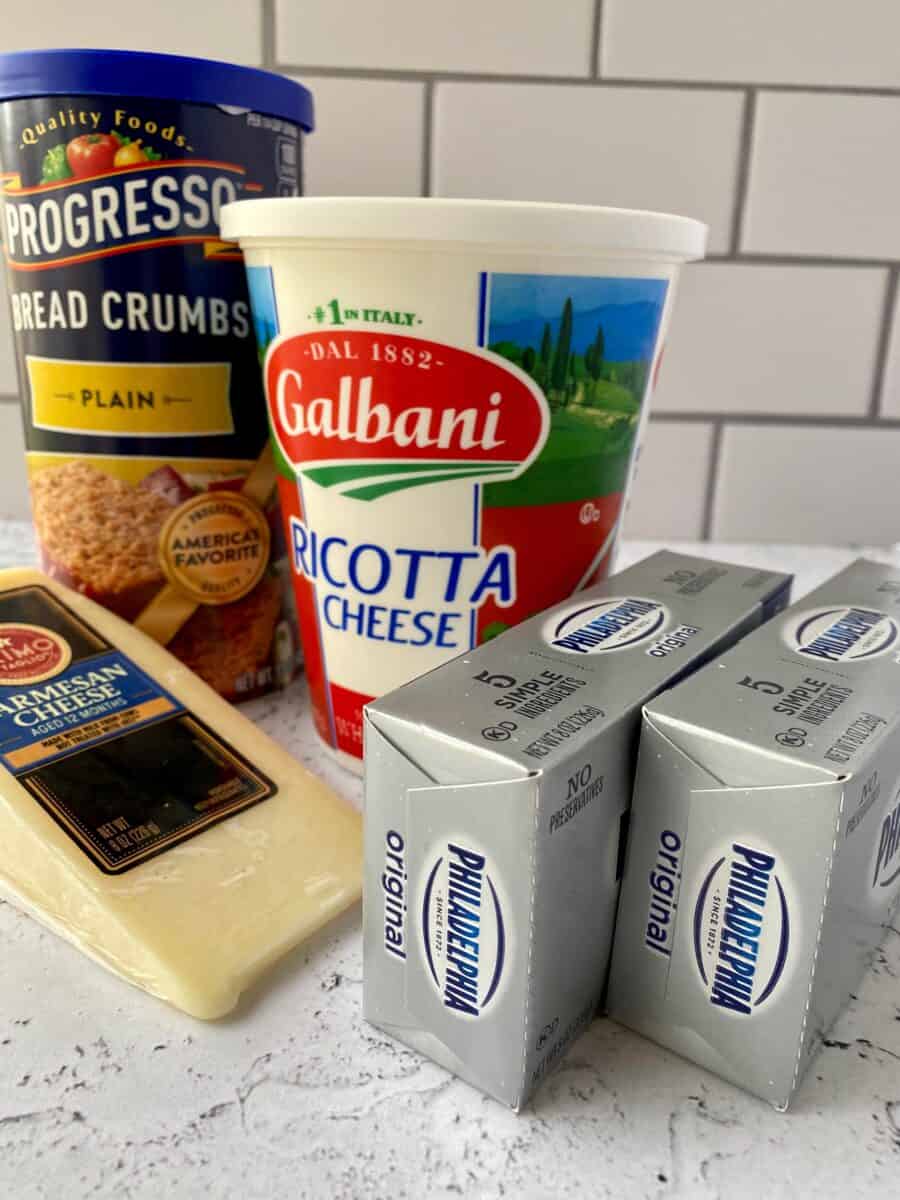 Perfect for your charcuterie board
One of the most appealing things about a charcuterie board is the wonderful and eye-appealing variety of meat, cheeses, crackers, and more. Savory Cheesecake is a great alternative to any soft cheese you might choose for your board. I like to use it in place of Brie.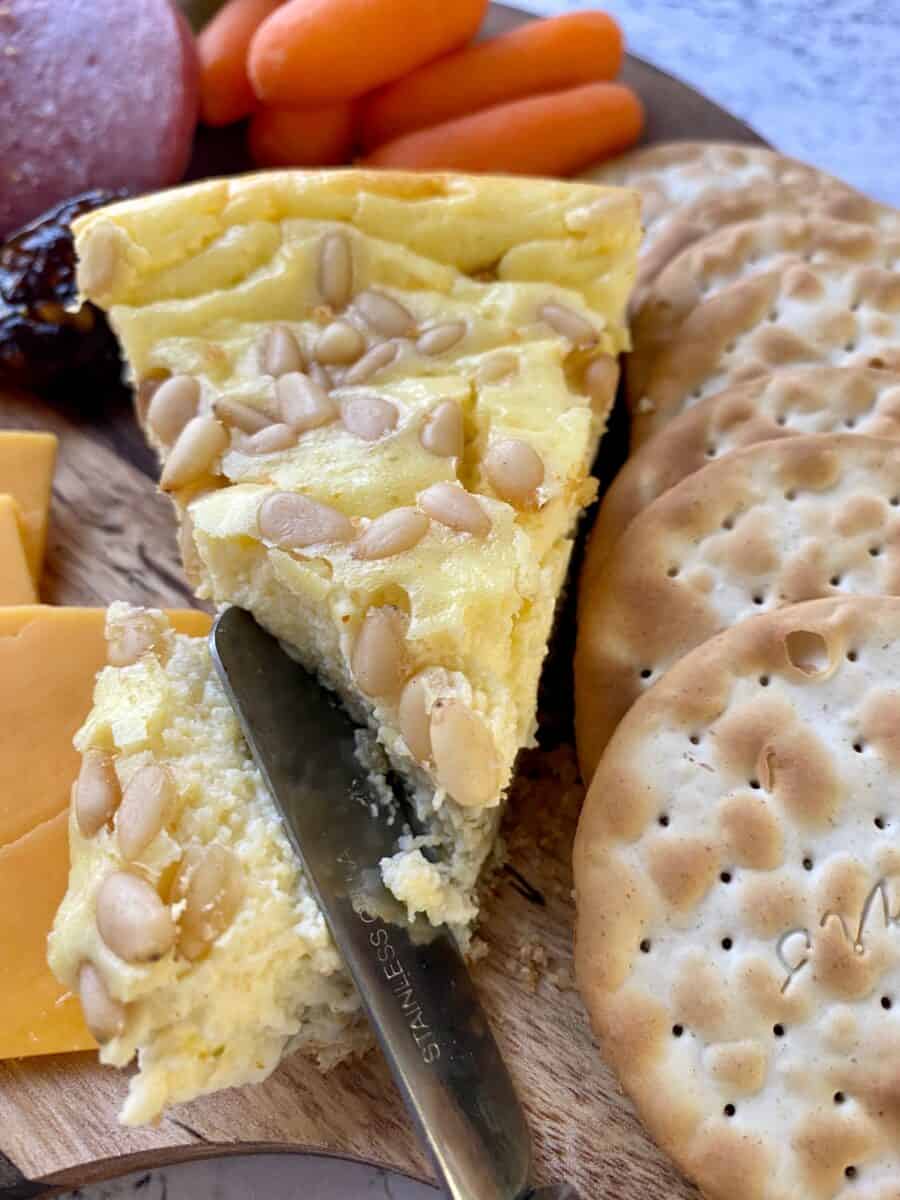 Fresh or Store-Bought Pesto
This recipe is delicious either way. If time is short, there are lots of great options for fresh or jarred pesto at the grocery store. But whipping up a quick, fresh pesto at home is actually very easy, my recipe includes fresh spinach and mint and has a very bright, fresh flavor. Love that mint!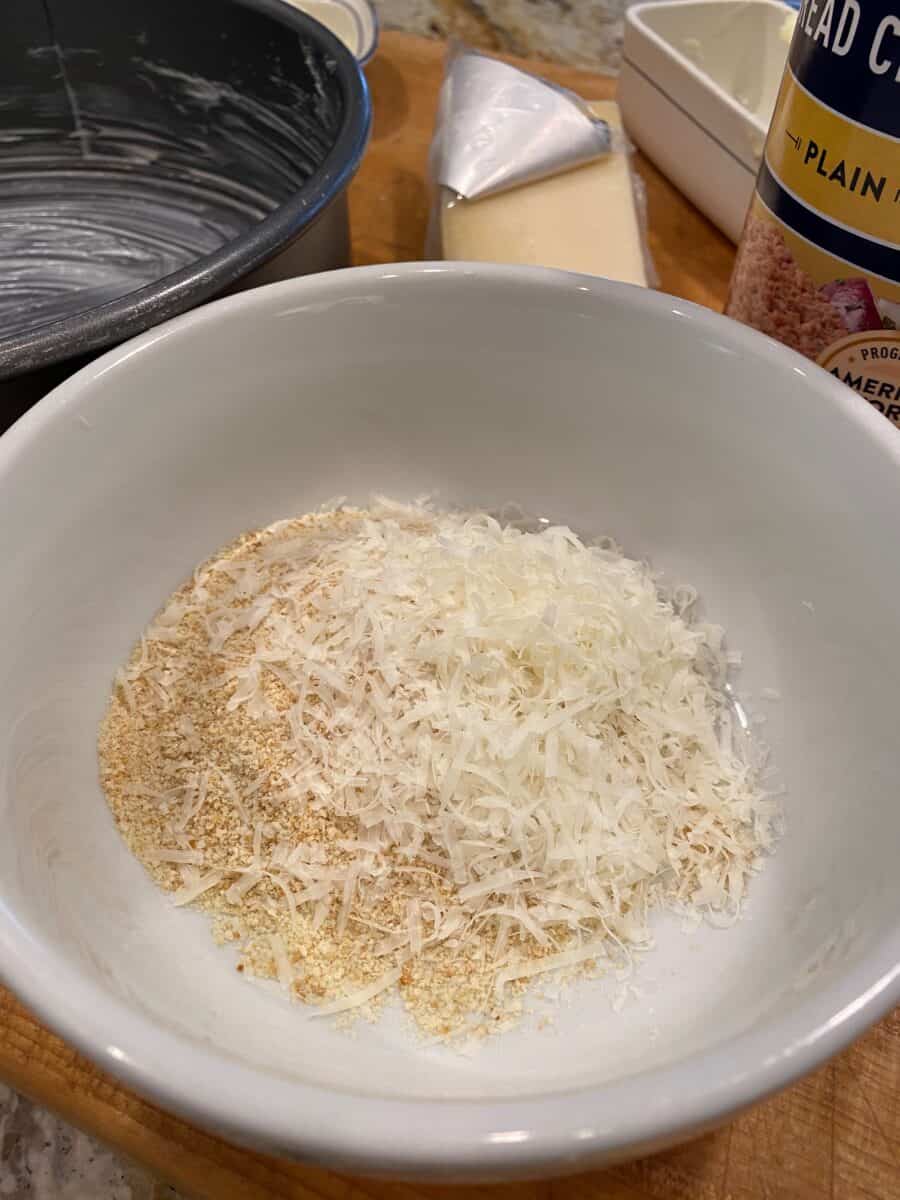 Pine Nuts or Substitute
There are lots of options when it comes to finding a substitute for pine nuts, though there is usually a slightly different flavor. Walnuts are a popular substitution for pine nuts in pesto sauce but for this recipe I recommend chopped, unsalted cashews as a substitute.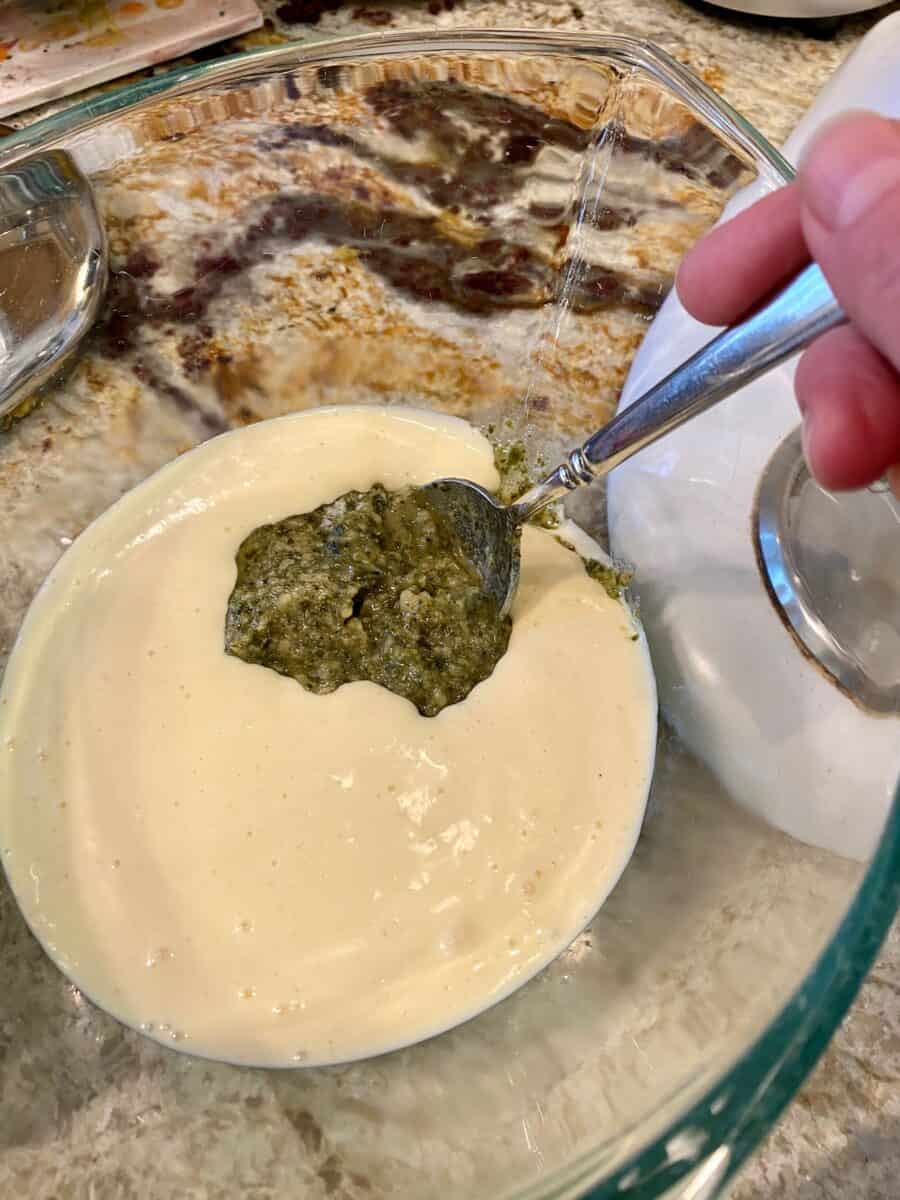 How can I tell if the cheesecake is cooked?
If the cheesecake jiggles in the center, then it needs a few more minutes. But if you spot of a few cracks around the edges and the middle of the cheesecake shifts only a bit when you scoot the pan back and forth slightly on the oven rack, then it's done. Be assured, it will continue setting up as it cools.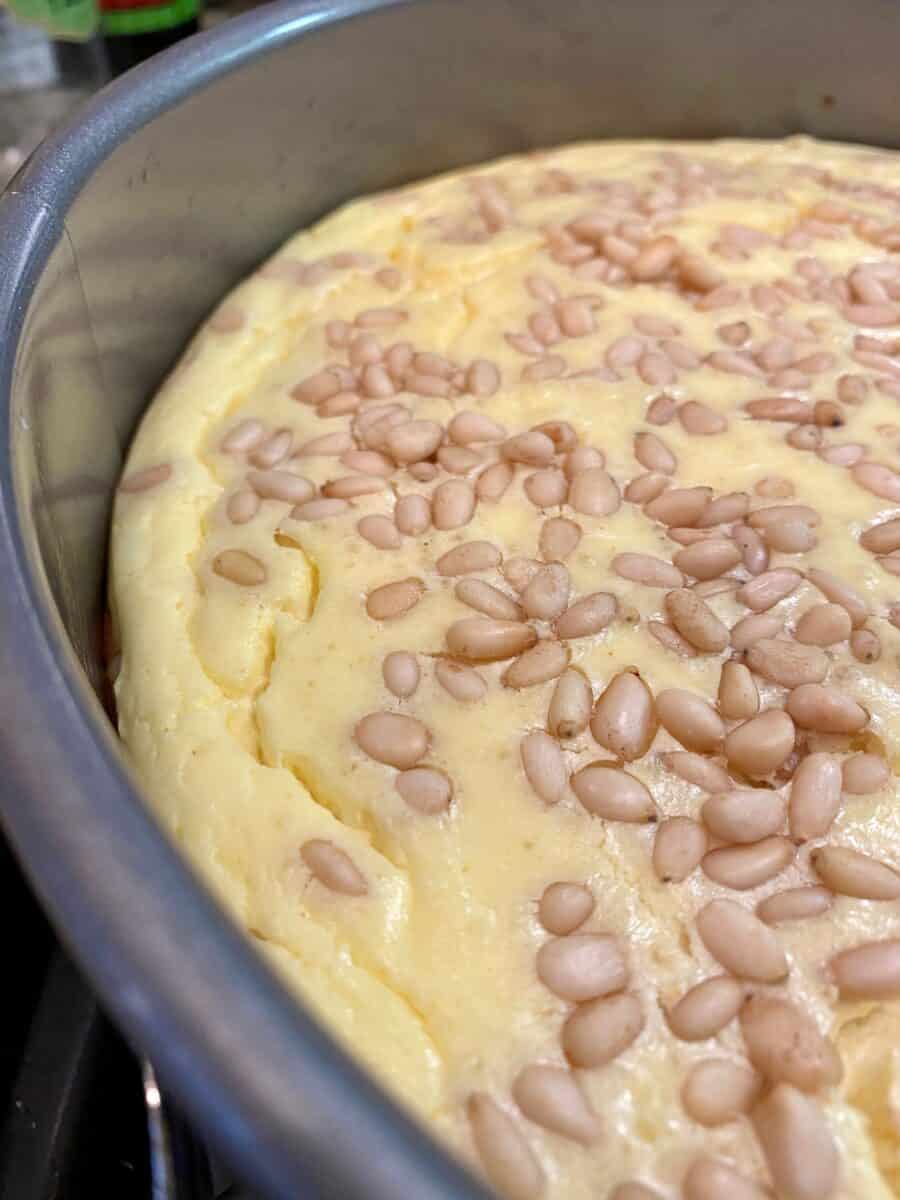 Freezer Friendly
Like most cheesecakes, this savory version freezes beautifully. Cool completely then slice into wedges and wrap each wedge in plastic wrap. Place each portion into a zip-topped plastic freezer bag. Or, if freezing the whole cheesecake, place it in a pie dish or another pan that's about the same size of the savory cake and cover it completely with plastic wrap, then foil. It'll keep for about a month. Defrost and enjoy!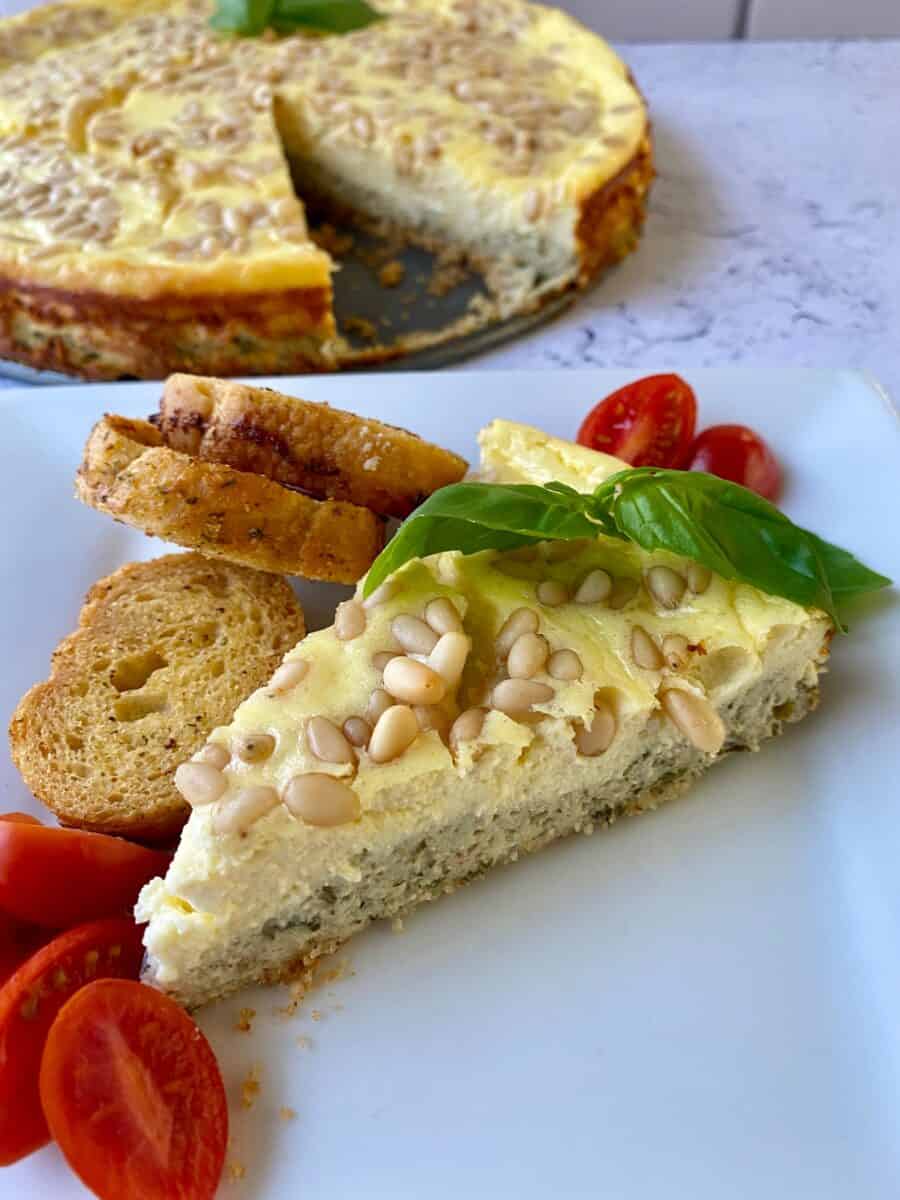 Other Appetizers
Savory Cheesecake is a such a great way to get the evening started. I adapted this recipe from one I found in a church cookbook about 20 years ago. Those old cookbooks are such treasures!
I love appetizers and here are a few more I think you and your guests are going to enjoy:
Be sure to give a star rating to the recipes you make from the Crinkled Cookbook. I always love hearing from you. Sharing is great too! Use the buttons after the recipe to text it with just one click or send it to family and friends on Pinterest and Facebook. Enjoy.
Recipe