Cranberry Brie Bites are an impressive appetizer with vibrant colors and the perfect combination of sweet and savory. The ingredients are easy to keep on hand during the holiday season so you can prepare these in a snap.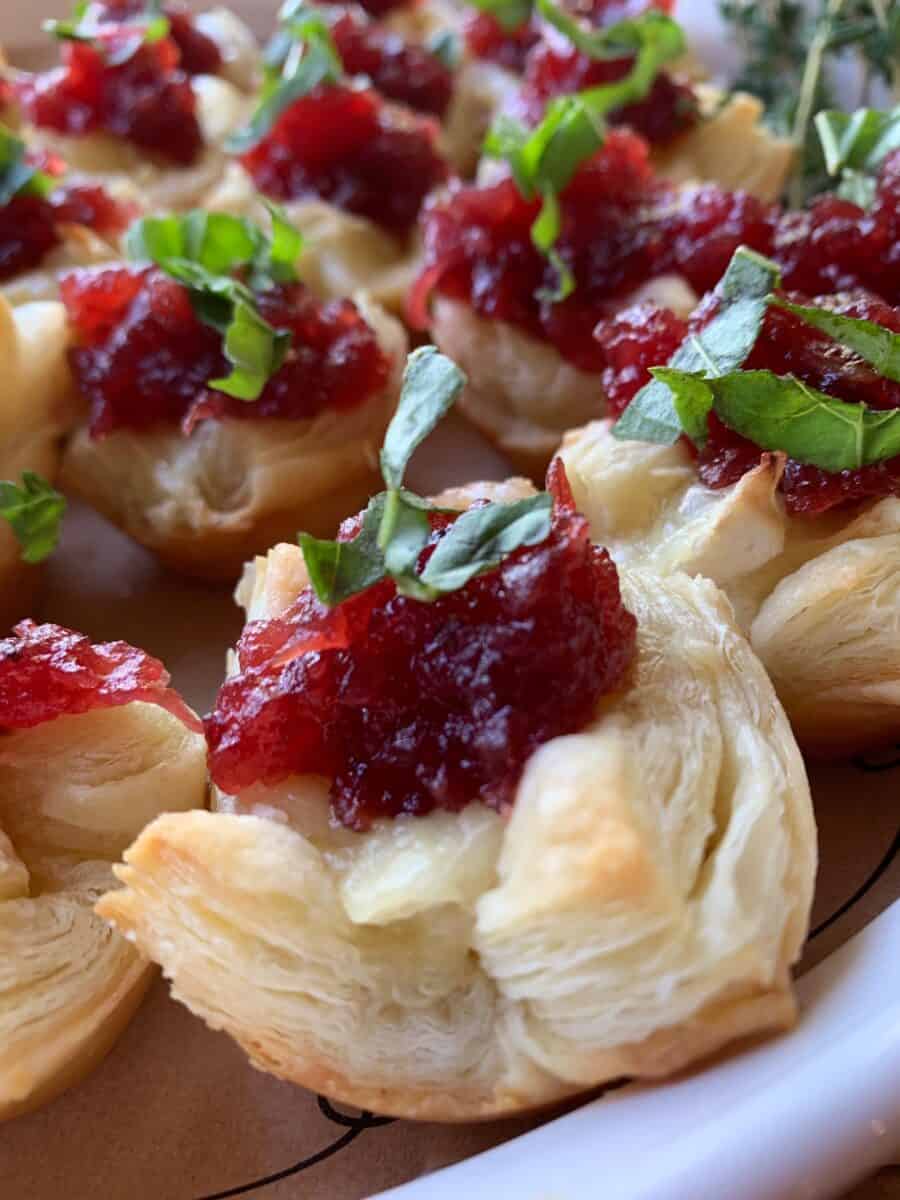 Ingredients to have on hand
frozen puff pastry
7 ounce wedge of brie cheese
whole berry cranberry sauce
shallot
fresh basil and thyme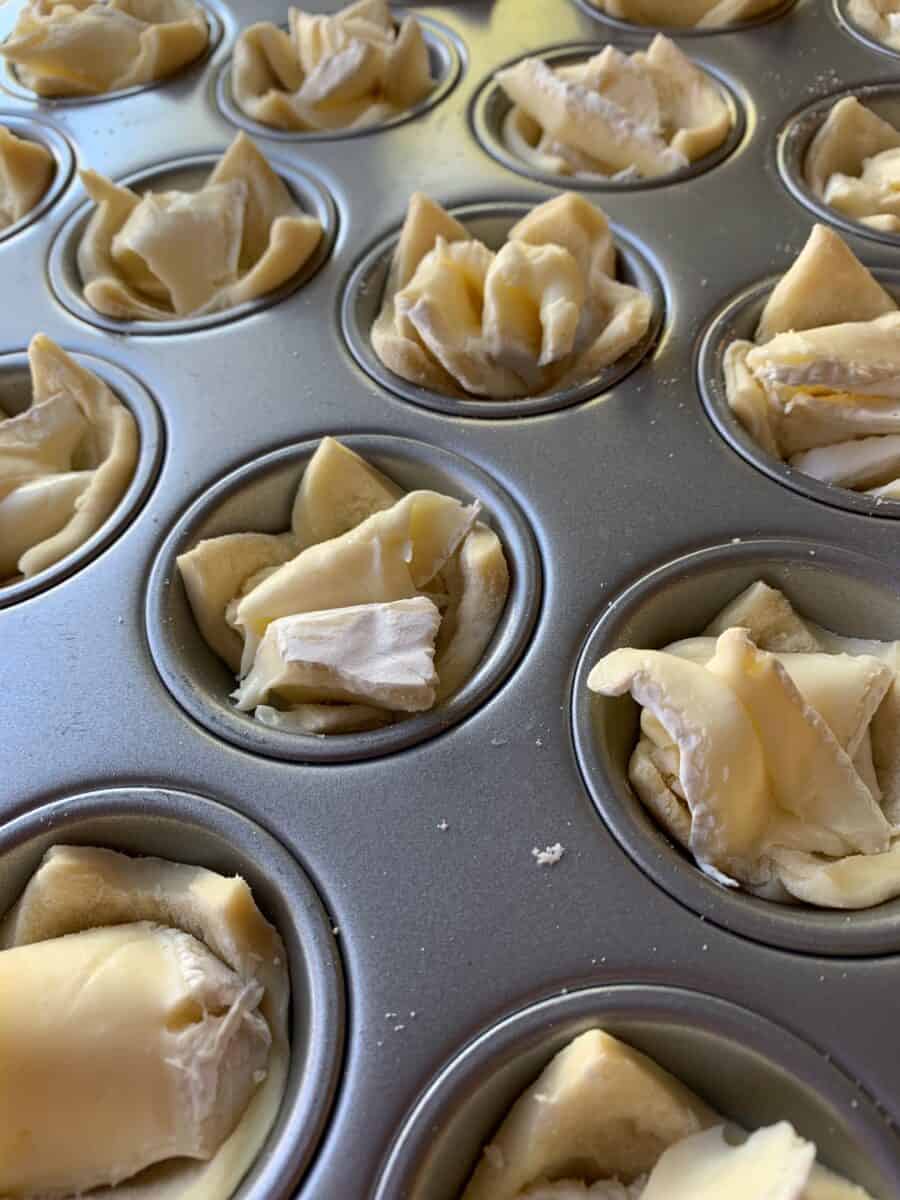 Top Tips and FAQ
Should I cut the rind off the brie cheese before baking?
That's an option, but personally I think the rind adds flavor and even a little texture to these bites.

The rind on brie is totally edible and after baking the flavor of the rind is even more subtle than when we enjoy brie cold from the refrigerator.
Can I use dried basil instead of fresh basil?
Yes, in a pinch. But the fresh basil adds a bright burst of color and fresh flavor to the baked cranberry brie bites. If at all possible use fresh basil. As a substitute, use 1 teaspoon of dried basil.
Soften the Shallots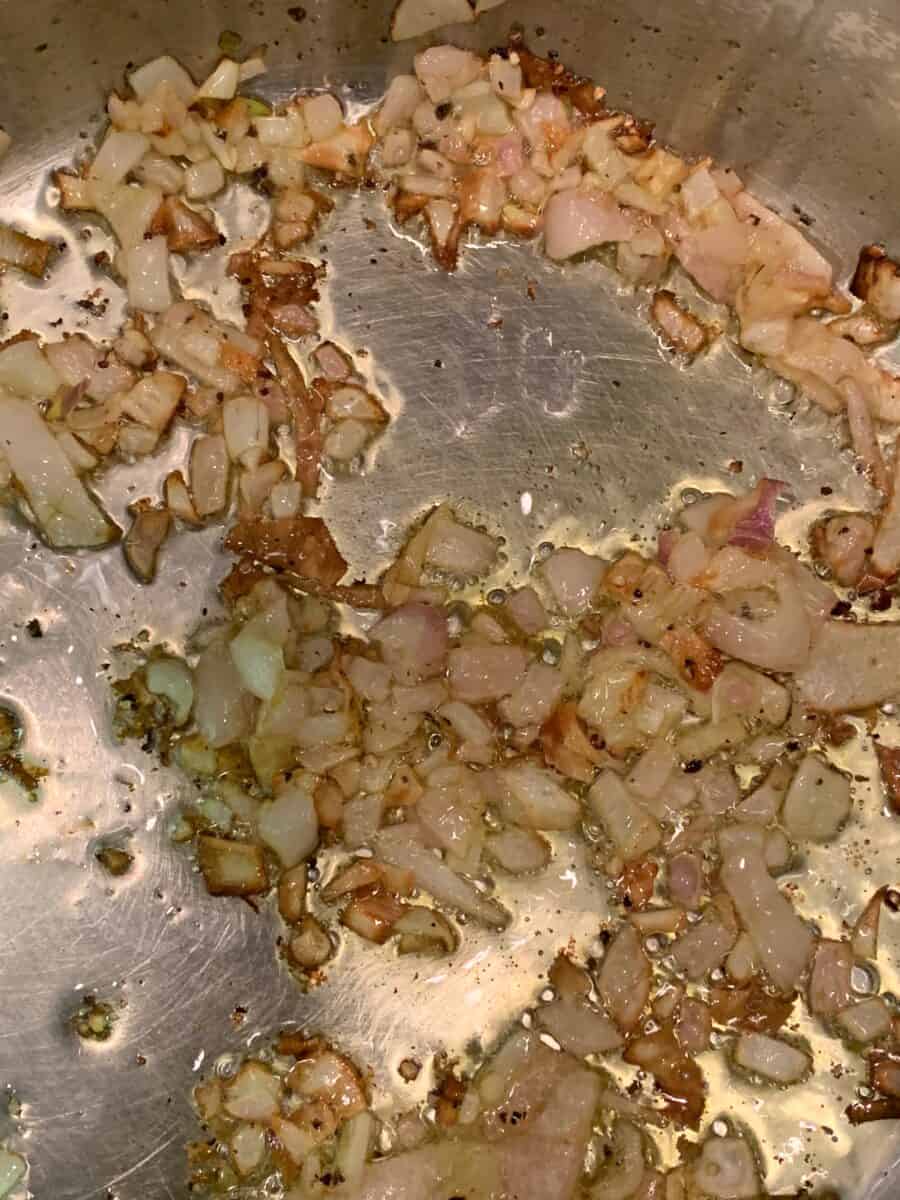 Cook the shallots until they are soft and starting to caramelize. By the time they've simmered with the cranberry sauce in the pan, they'll cook down to create the most delicious savory flavor in each and every cranberry brie bite.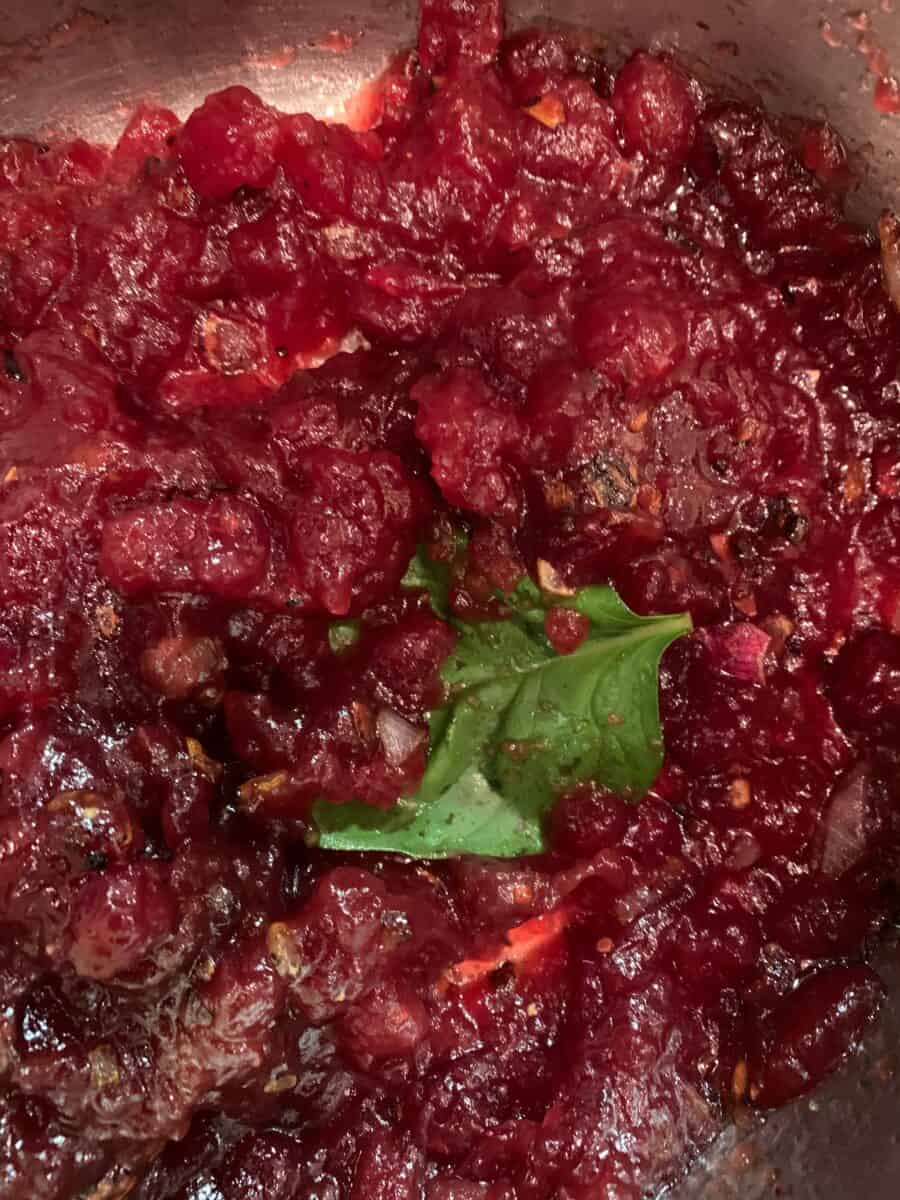 Simmer the Cranberry Sauce
Simmering the sauce on the stove is an important step to creating a thick cranberry sauce that's bursting with flavor. As the moisture from the cranberries lifts away, the flavor brightens and intensifies.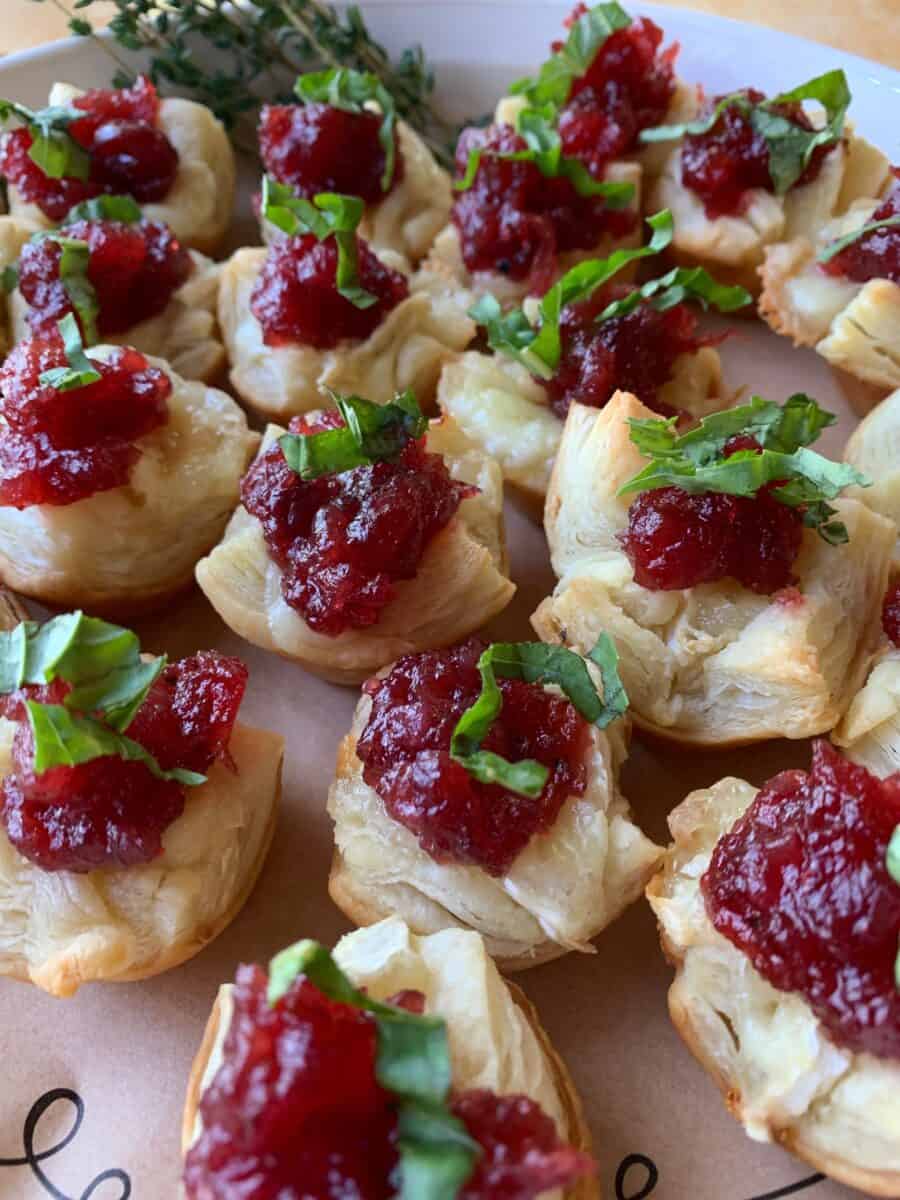 Not Just for the Holidays
We often think of cranberries as something to serve during the holidays, but this appetizer is delicious any time of year.
Cranberry Brie Bites are a treat that spans the seasons and is a perfect starter before serving roast, chicken, ribs, just about anything.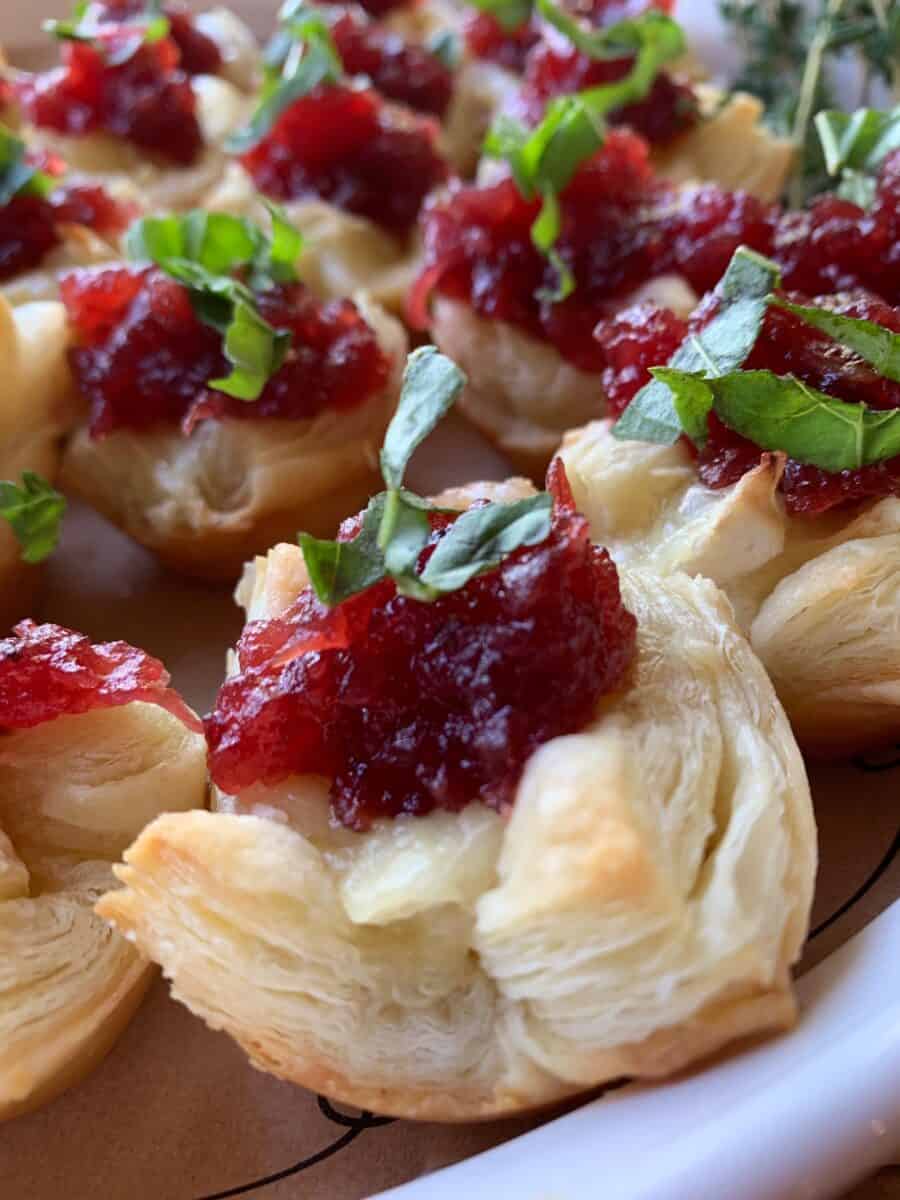 More Holiday Favorites
Looking for more ideas? Here are some of my favorite holiday recipes: Pork Wonton Stars, Fancy Rice Krispie Treats, and Butternut Squash Mac and Cheese are all big hits at any size holiday gathering.
Keep Me Updated
Be sure to give a star rating to the recipes you make from the Crinkled Cookbook. I always love hearing from you. Sharing is great too! Use the buttons after the recipe to text it with just one click or send it to family and friends on Pinterest and Facebook. Enjoy.
Recipe