A Philly Cheesesteak is probably the most often imitated - but rarely properly duplicated - sandwich in the world. This recipe for Philly Cheesesteak Bites takes all the flavor of that iconic sandwich and puts it in the center of a bite-sized puff pastry. This is a hearty and tasty appetizer. Serve it and share some of the fun history (scroll down for those details) at your next gathering of family and friends.
Note: Some of the links on this page are paid links, Amazon Associates. This means I make a small commission when you click and shop. Your cost is always the same.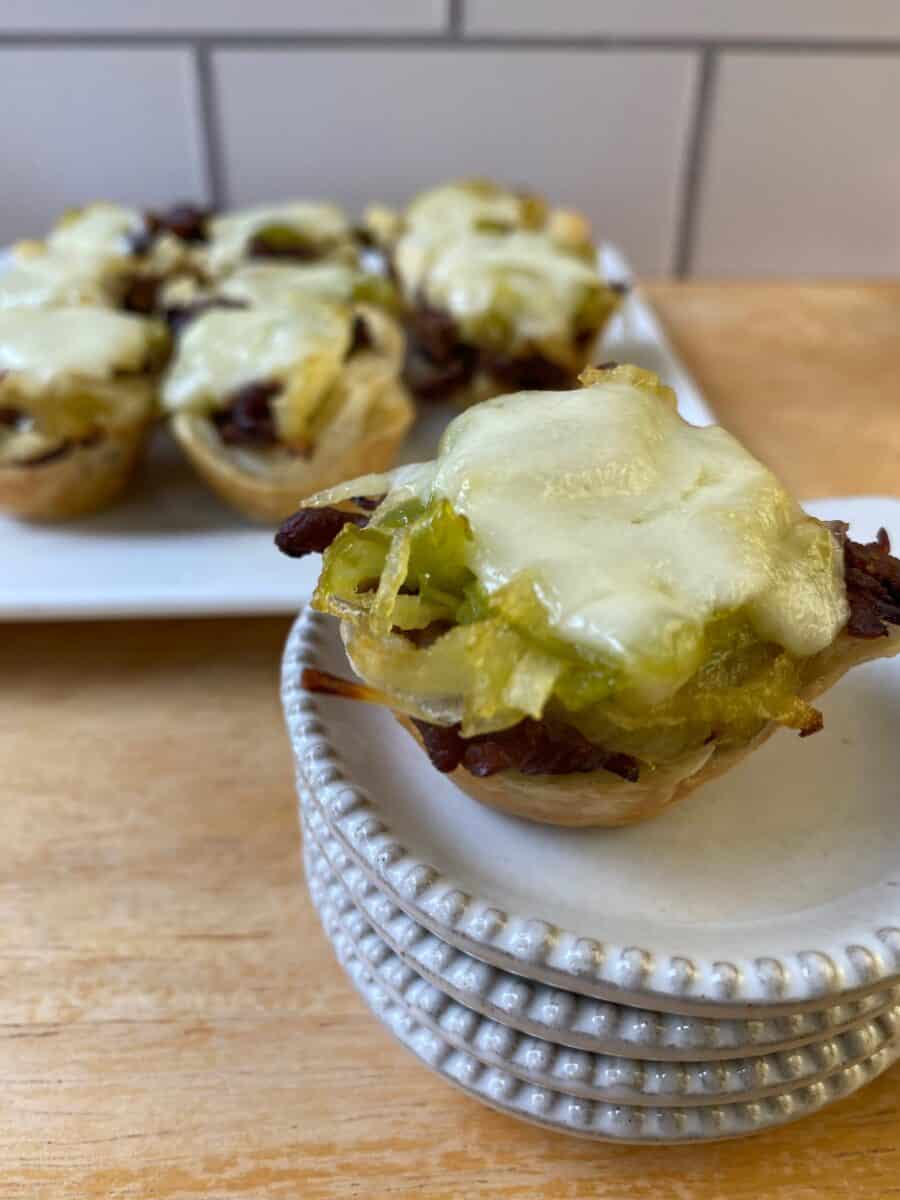 Ingredients to Have on Hand
Puff Pastry Dough
Sliced roast beef from the deli
Provolone or American cheese
Green pepper and onion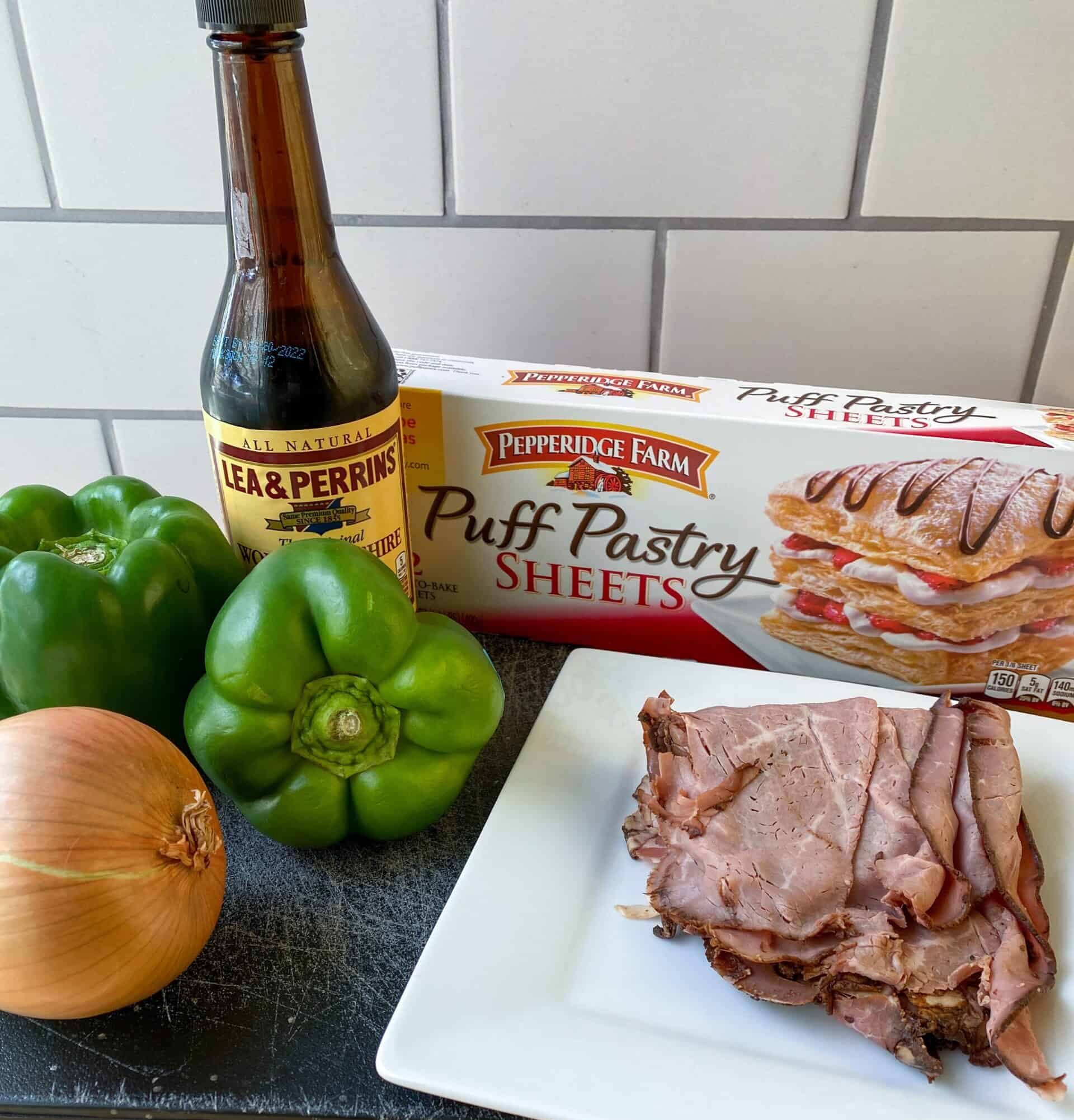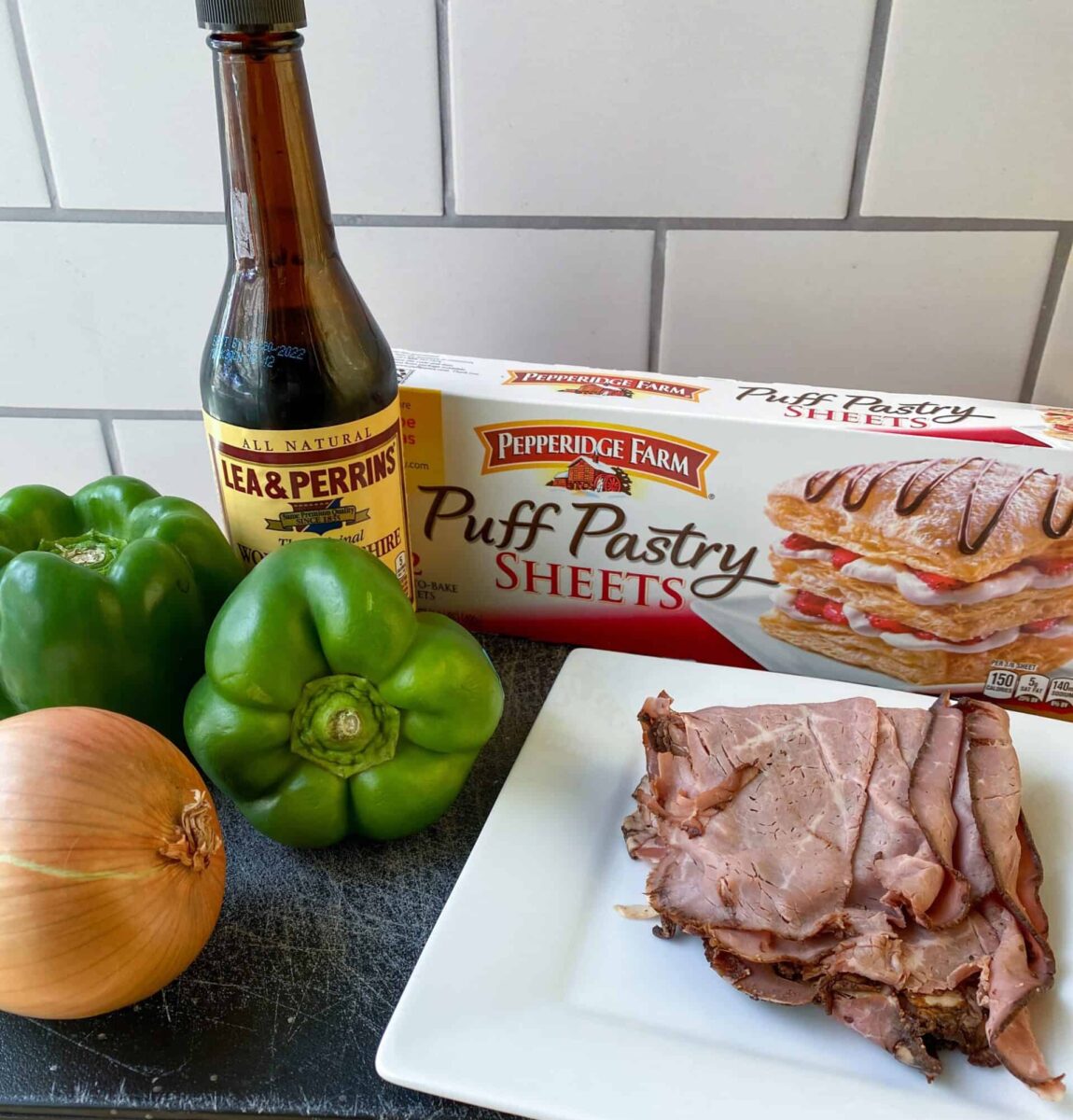 Authentic Philly Cheesesteak Style
When it comes creating a authentic Philly Cheesesteak, I think we must yield to the experts in the city where it all started back in 1930, Philly! There's a Cheesesteak 101 Primer on the Visit Philly website with lots of great information on where to find those yummy sandwiches during a visit to Philadelphia.
The exact history behind the sandwich appears to include plenty of lore and legend, but according to the Visit Philly website, it all began when a South Philadelphia hot dog vendor just so happened to cook a portion of beef from a butcher shop on his hot dog grill. A nearby taxi driver noticed the alluring aroma and asked for his own steak sandwich. After eating it, he spread the word about how delicious it was and suggested the hot dog vendor ditch the hot dogs and stick with beef. The rest is history, with a few fun legends thrown in too.
So if you want to replicate the style and distinctive flavor combination in a taxi-driver-stopping appetizer, without hopping on a plane or driving across country, this recipe should do the trick!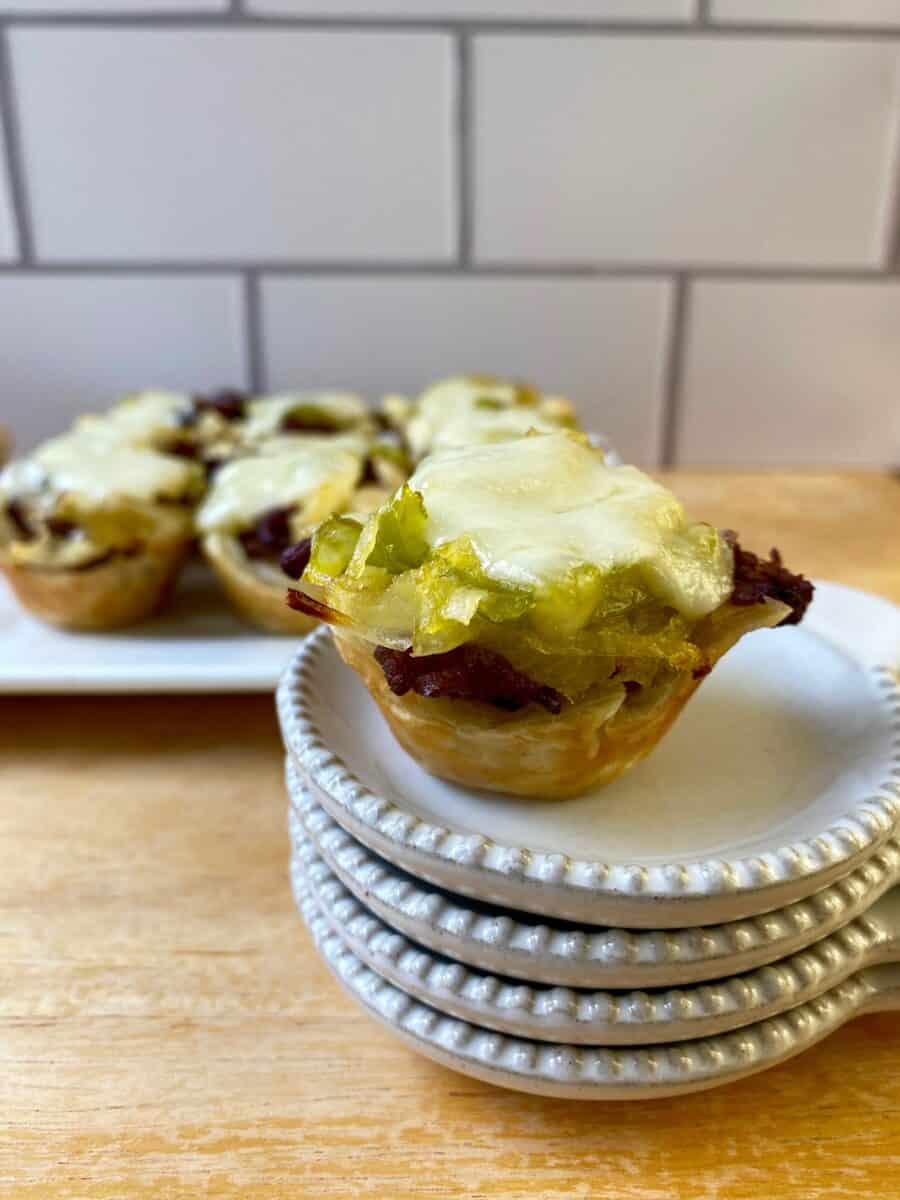 Cheese Options
This is where it gets interesting and there are plenty of cheesy choices for topping your yummy cheesesteak bites.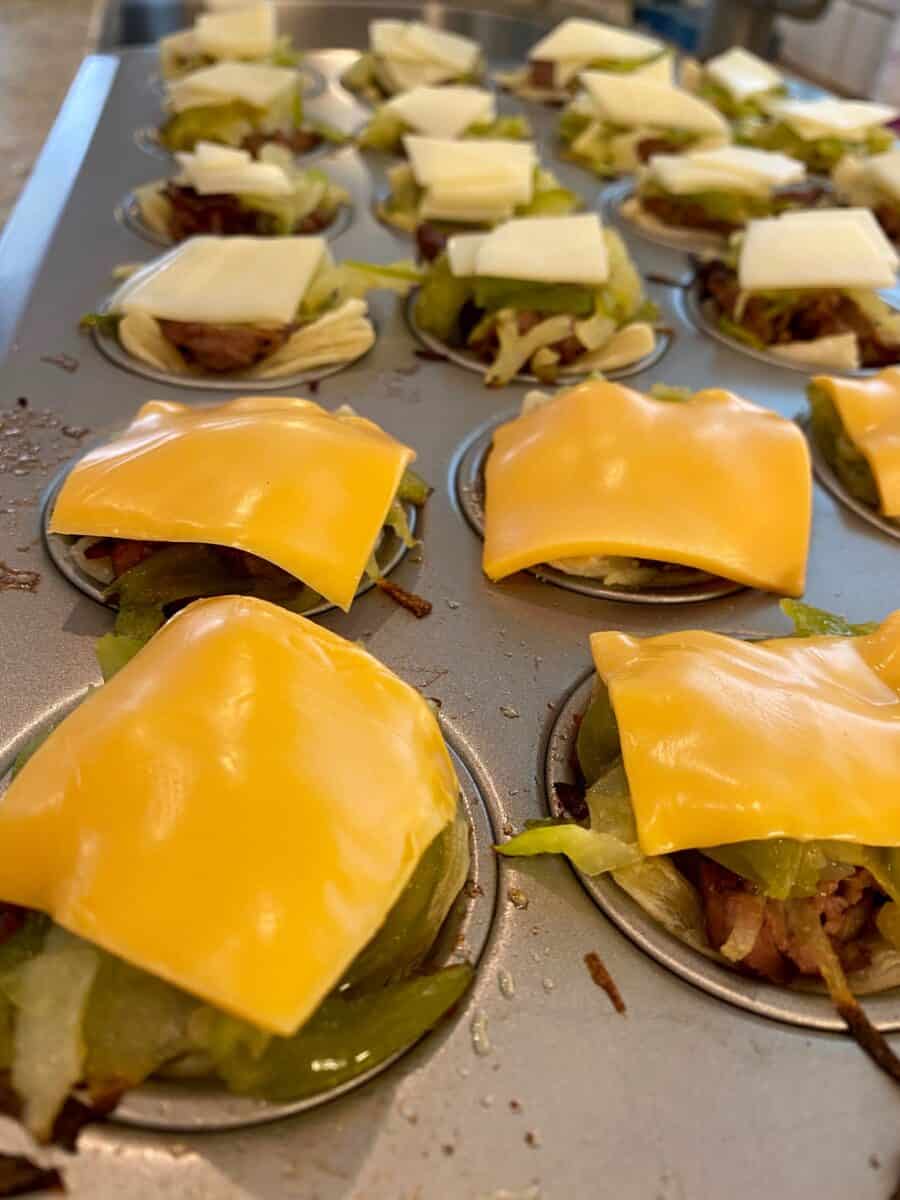 According to the folks in Philly (and who could be better experts?!) American and Provolone cheeses are usually the preferred choice to melt on top of the sliced beef, onions and peppers in a cheesesteak sandwich.
But perhaps surprisingly, Cheez Whiz is frequently the number one choice among faithful cheesesteak connoisseurs.
Personally, my family's first choice is provolone cheese mostly because we love the way it melts and the subtle taste.
Defrosting Time is Prep Time
The puffed pastry dough is sold frozen, so be sure to allow enough time for the dough the defrost so you can cut it into small squares.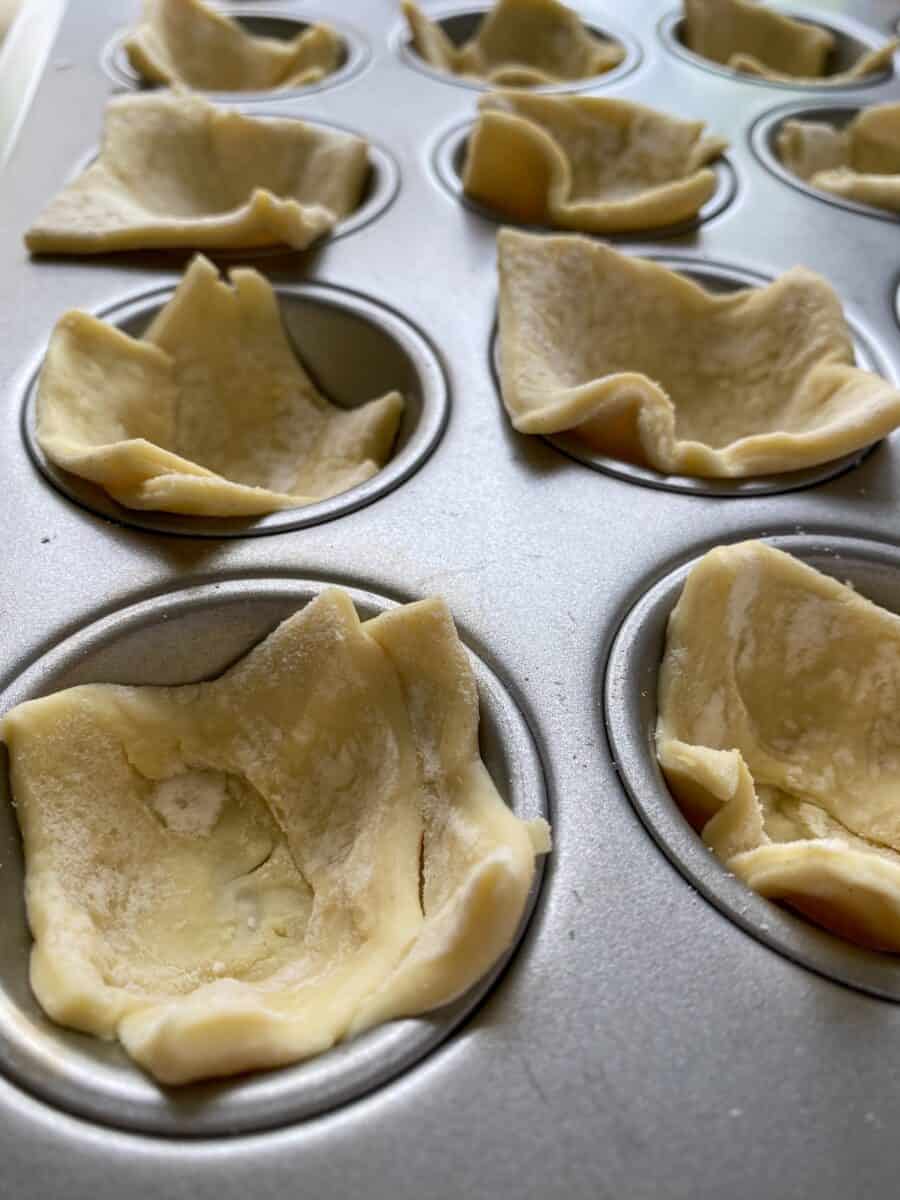 Simply leave the pastry dough on a piece of waxed paper on the kitchen counter at room temperature. It usually takes about 40 minutes for the dough to soften enough to unfold and handle.
Once it thaws, spread it out slightly from the edges. This helps widen the size of the pastry sheet and makes it a little thinner as well.
To make the most use of the defrosting time, I slice, dice, then cook all the veggies and the sliced roast beef in a hot skillet on the stove. Once the puff pastry dough is softened, all the filling ingredients will be ready too.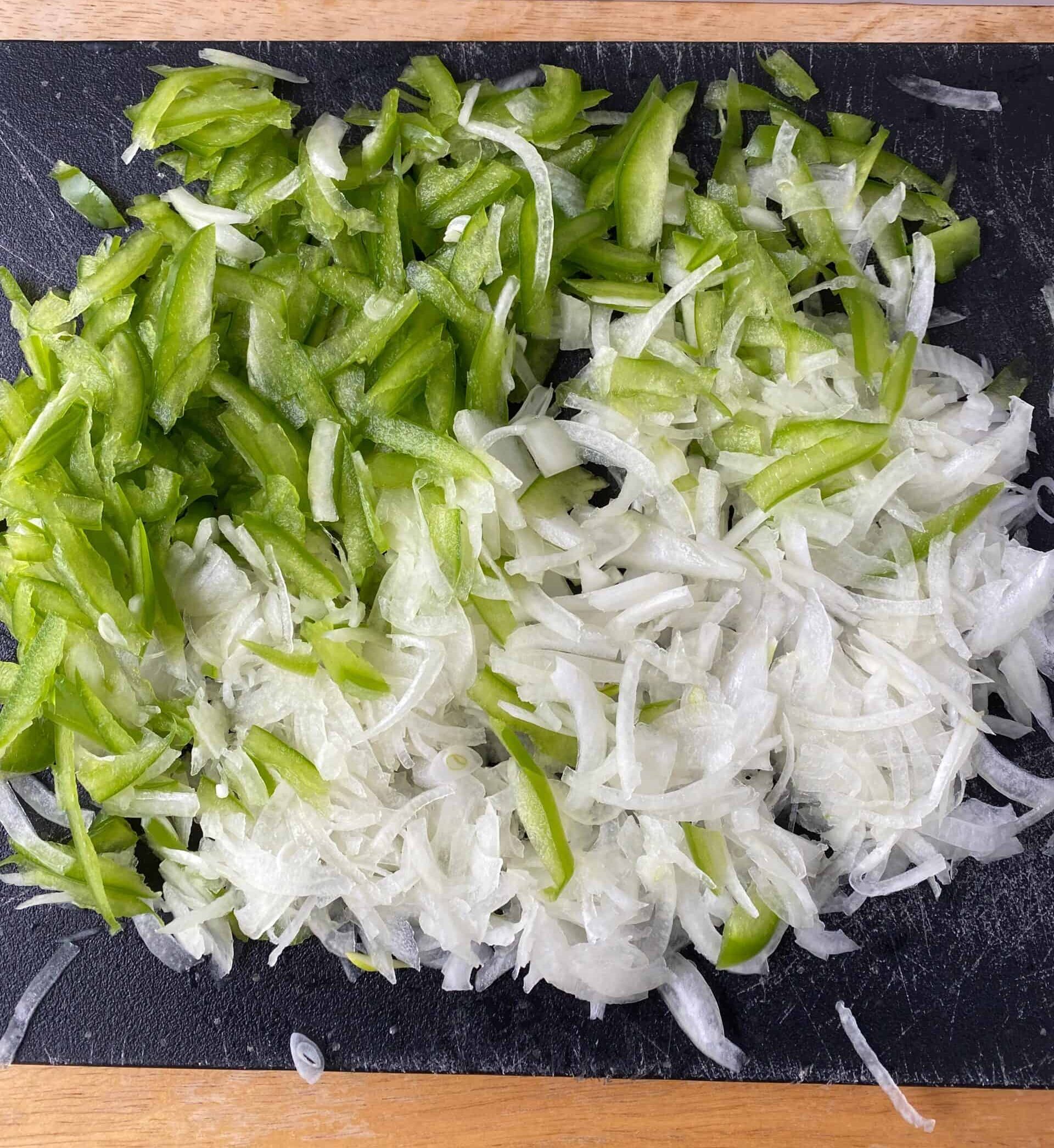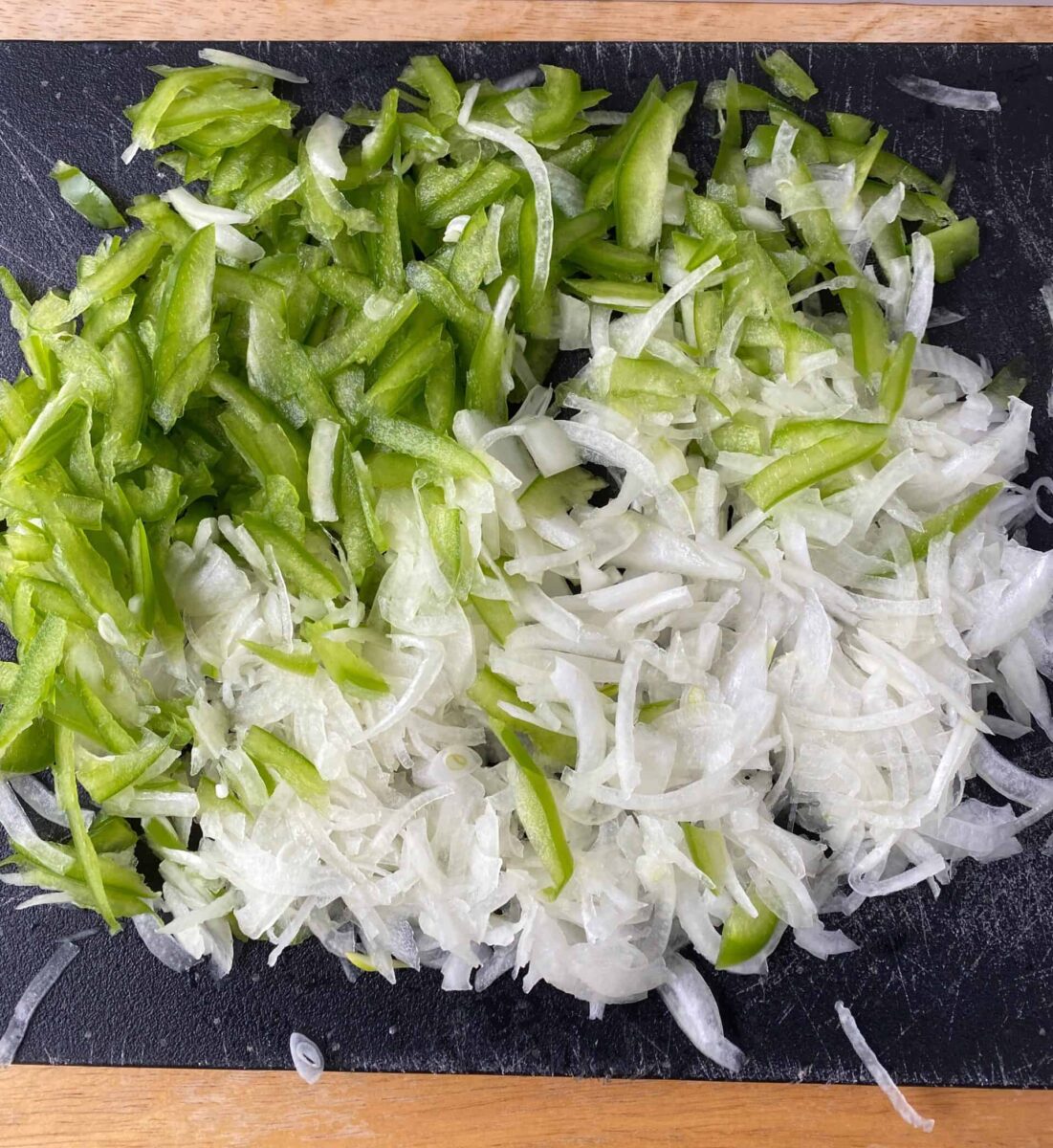 Mini Muffin Pan Works Best
This recipe works best with a mini-muffin pan, which has 24 muffin cups, as opposed to the standard-sized muffin pan. The key is to make these "pop in your mouth" and bite-sized - and a mini-muffin pan is the perfect for that.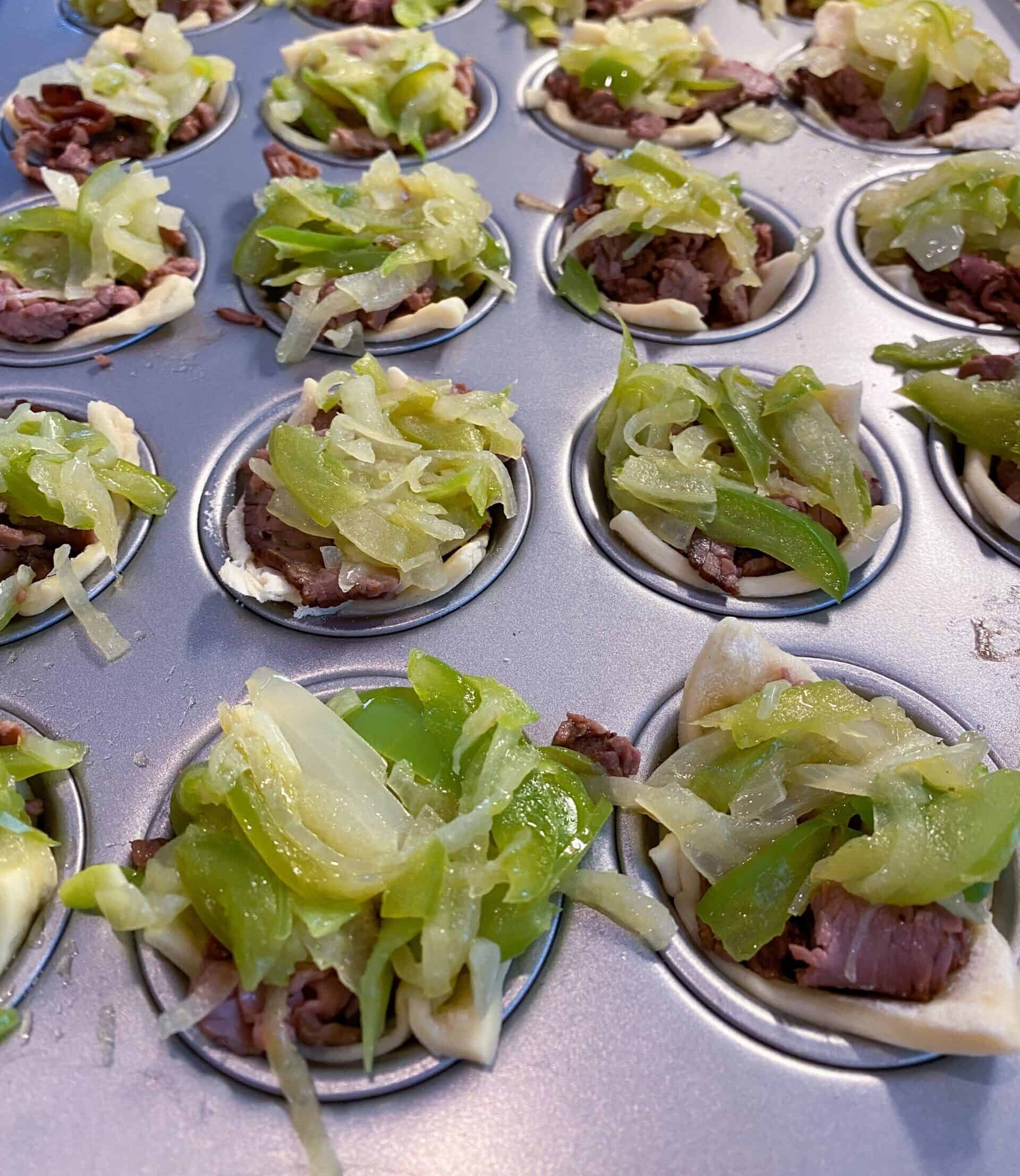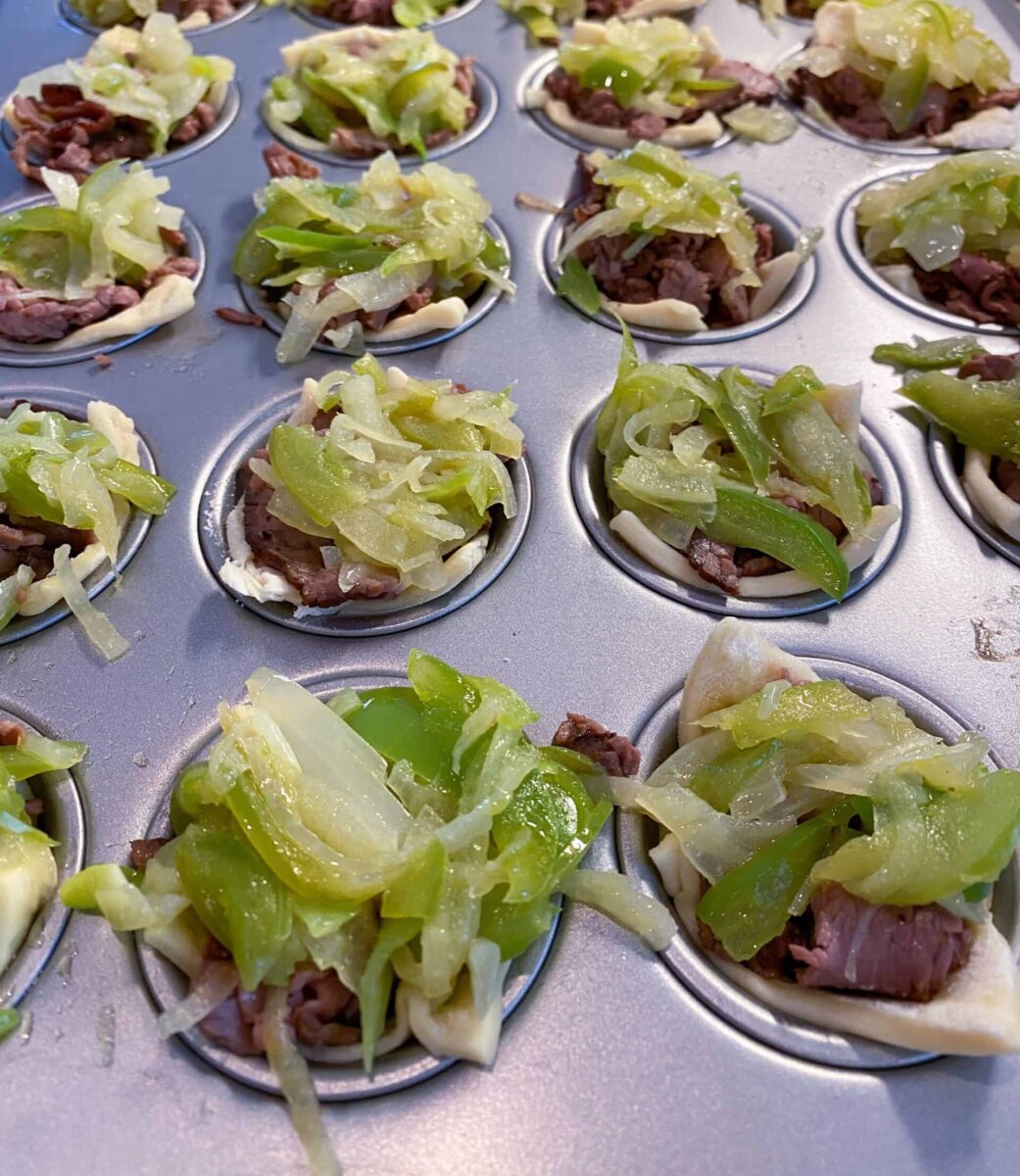 Prep, Bake and Serve
I recommend preparing, baking and serving this appetizer on the same day. Once the puff pastry dough defrosts and the servings are assembled in the muffin tin, it's best to get them right into the oven. It's fun to use these small appetizer "tasting" plates for serving. They are the perfect, tiny size and I love the little handle that make it easy for holding onto with one hand.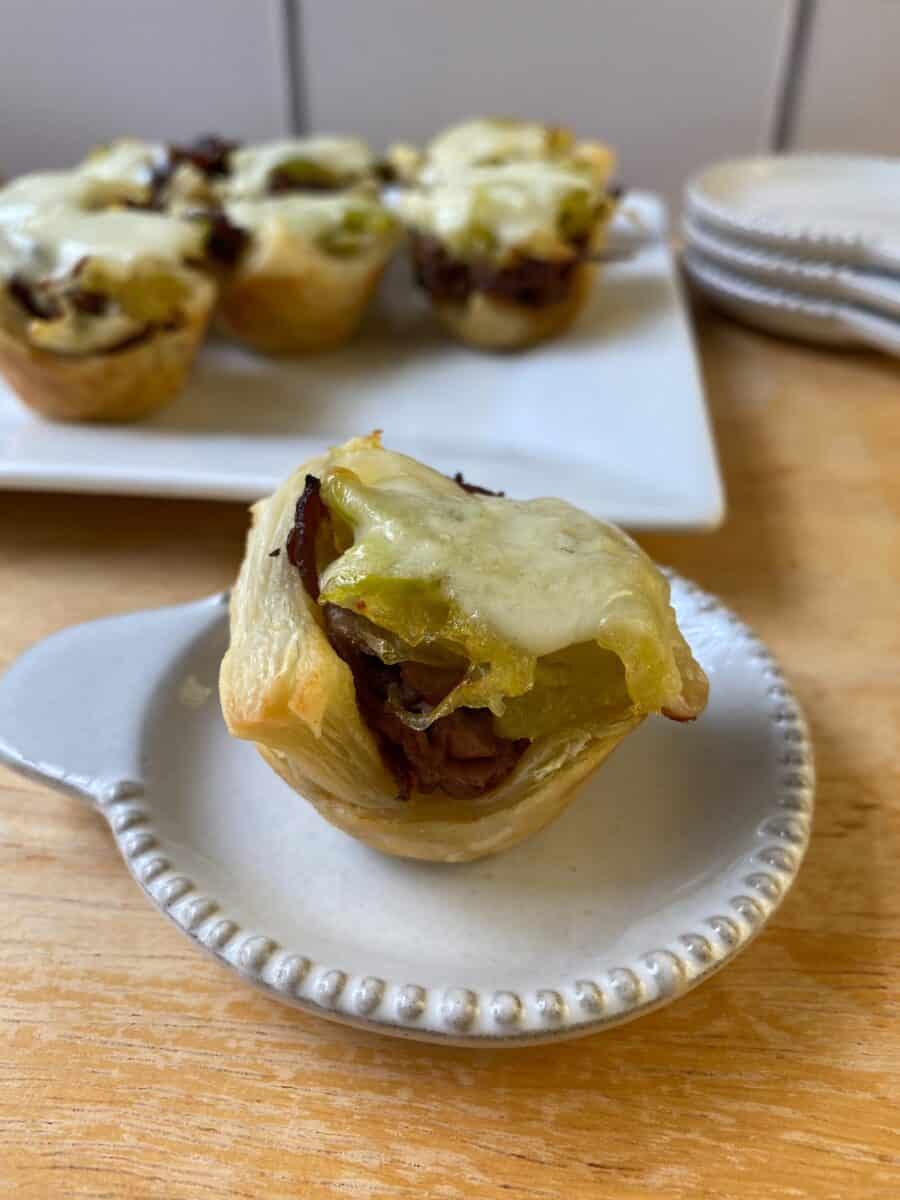 FAQ and Tips
What sauce is good on mini Philly Cheesesteaks?
I cook the beef in a few teaspoons of worcestershire sauce and that adds plenty of flavor. So there's really no need to add sauce or condiments on these puff pastry bites.

Some folks just like adding a little extra saucy-goodness to their philly cheesesteaks. When that's the case, a little dish of horseradish sauce, perhaps ketchup or a little mayo on the side are yummy sauce options.
What type of beef should I use?
Just head to the deli counter of your grocery store and buy about ¾ pound of London broil, or any cooked roast beef, sliced very thin

I've not made this using any other type of beef such as leftover pot roast or even ground beef so I only recommend using deli sliced roast beef.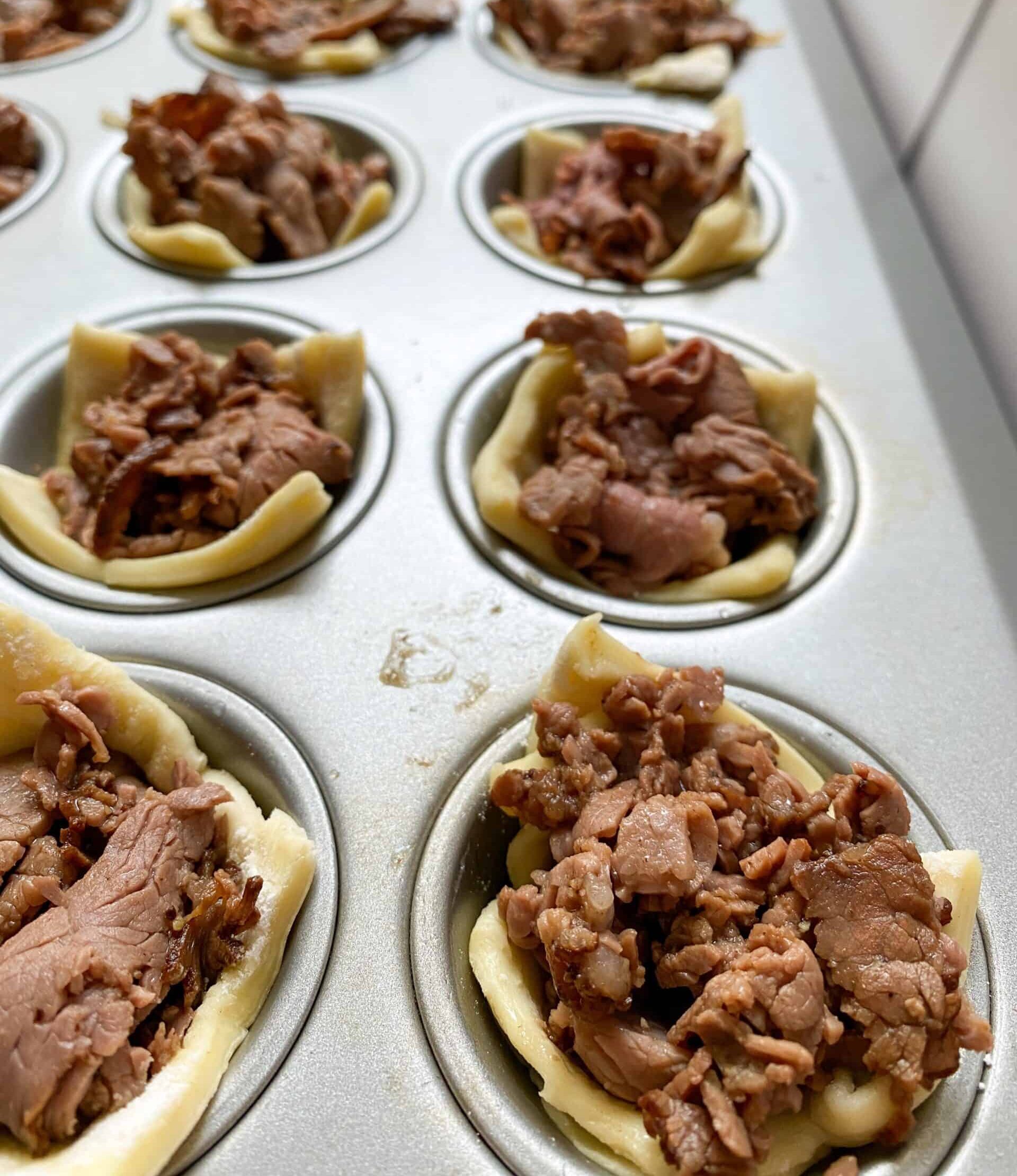 Why is the cheese added mid-way through the baking time?
Part of the allure of a mini Philly Cheesesteak bite is enjoying a yummy layer of melted cheese all oozy and delicious on top of each one.

There's actually an entire science behind cheese varieties and the temperatures at which they best melt. The folks at FineCooking.com do a great job mapping it all out.

I've found that when the cheese spends the entire baking time in the oven it goes beyond its melting point. By adding the cheese midway through the baking time, it spends less time exposed to the high heat needed to properly bake the puff pastry, and the result is the perfectly melted topping.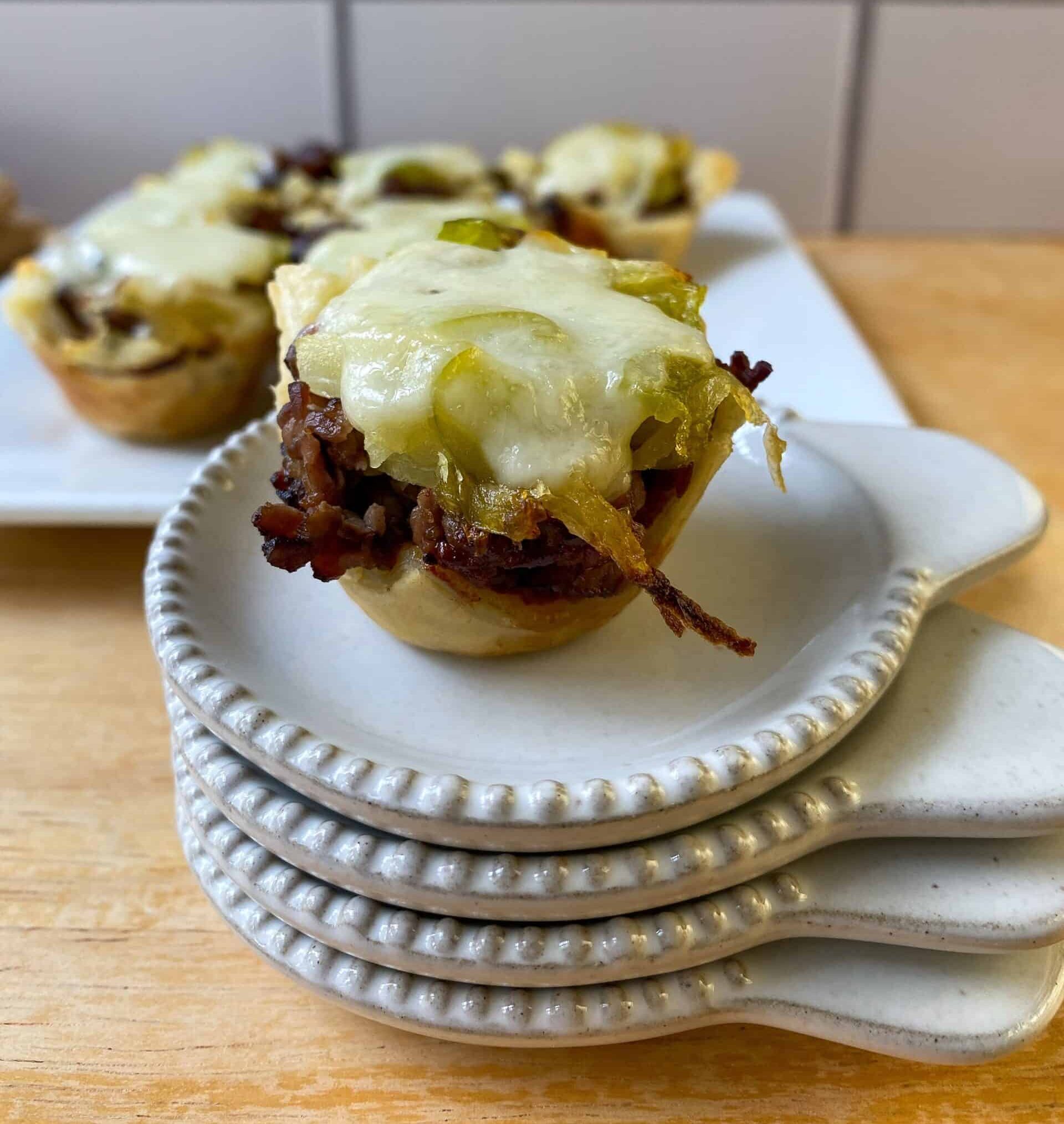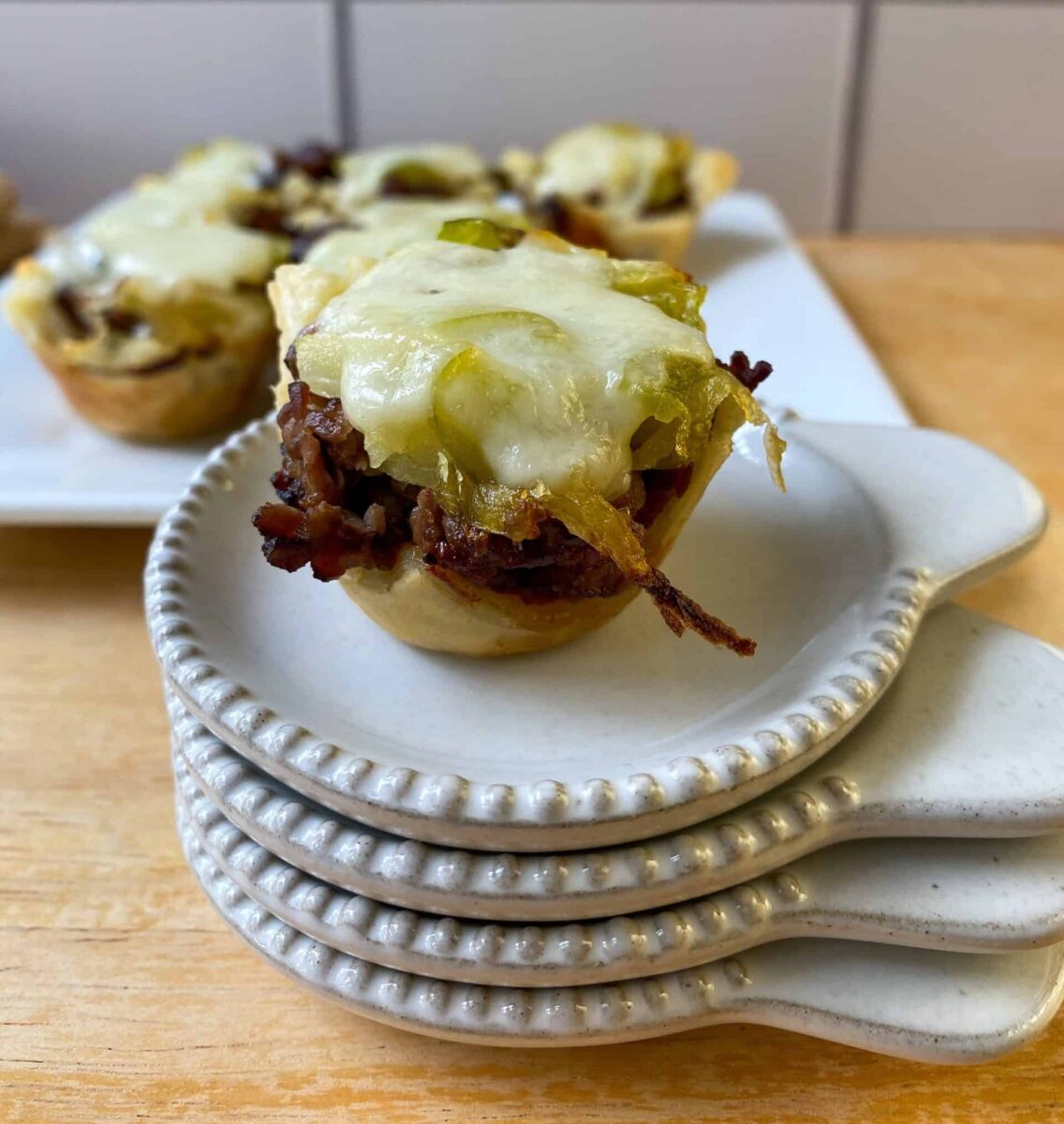 Use a Small Fork to Remove Each Bite
To remove the cheesesteak bites from the mini-muffin cups after baking, use a small fork to gently loosen the edges of the little puffed pastry cups - with all their cheesesteak goodness layered inside, and carefully scoop each one out of the muffin cup and onto a serving plate. They should lift out easily.
Leftovers and Storage
These bite-sized appetizers are best served warm from the oven, but they do keep well in the refrigerator for several days.
To reheat, just place on a plate in the microwave at about 50% power for a minute or so and they'll be good to go.
Other Bite-Sized Appetizers
All of these recipes are great to serve with small tasting plates. Just be sure to keep yourself close to the buffet line so you can add more and more to your plate with each bite.
Be sure to give a star rating to the recipes you make from the Crinkled Cookbook. I always love hearing from you. Sharing is great too! Use the buttons after the recipe to text it with just one click or send it to family and friends on Pinterest and Facebook. Enjoy.
Recipe