Cheeseburger pie is the perfect and quick combination of our favorite cheeseburger flavors. All that's missing is the bun, but you'll never miss it. The bun is replaced with a flaky and easy to make crust. This recipe comes together quickly and is the perfect dinner when everyone feels like burgers, but no one wants to grill outside.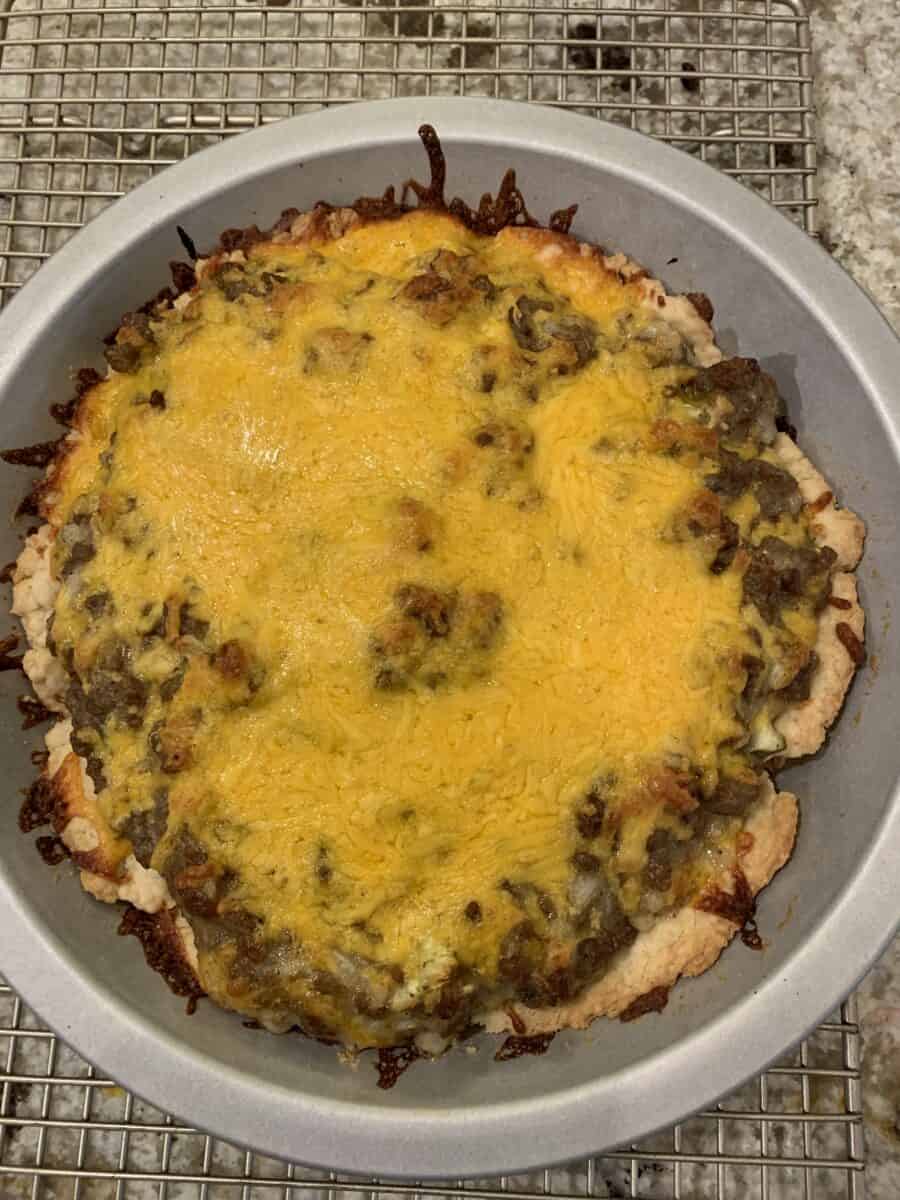 Pat in the Pan Crust
This recipe is a great example of making a meal from scratch without spending more than an hour in the kitchen. The filling for quick cheeseburger pie is easy to prepare. The crust comes together quickly. It's all good! In the recipe, I suggest using a pastry blender to combine the ingredients, but your hands can do just as a good a job. Another plus about using your hands, it makes it easy to know right away if you've added enough water for the dough to hold together.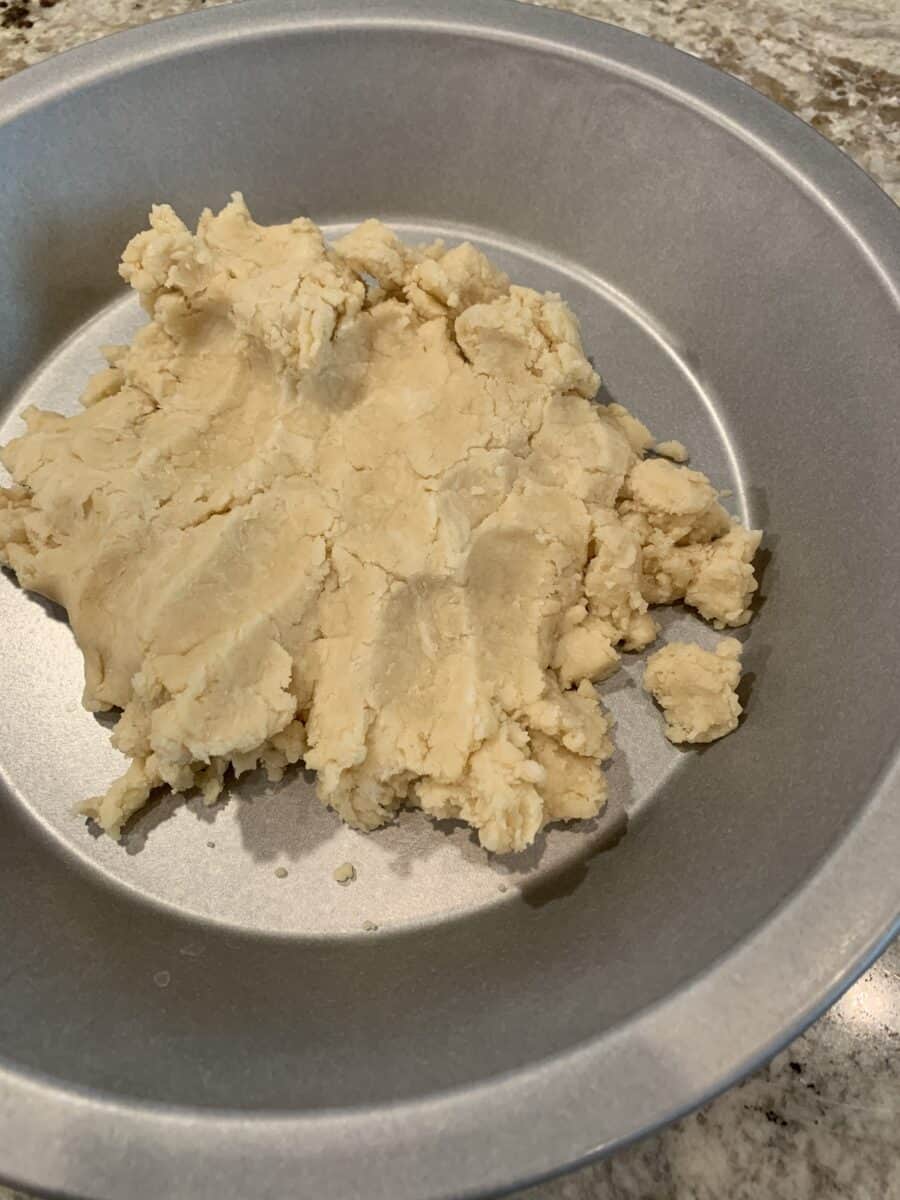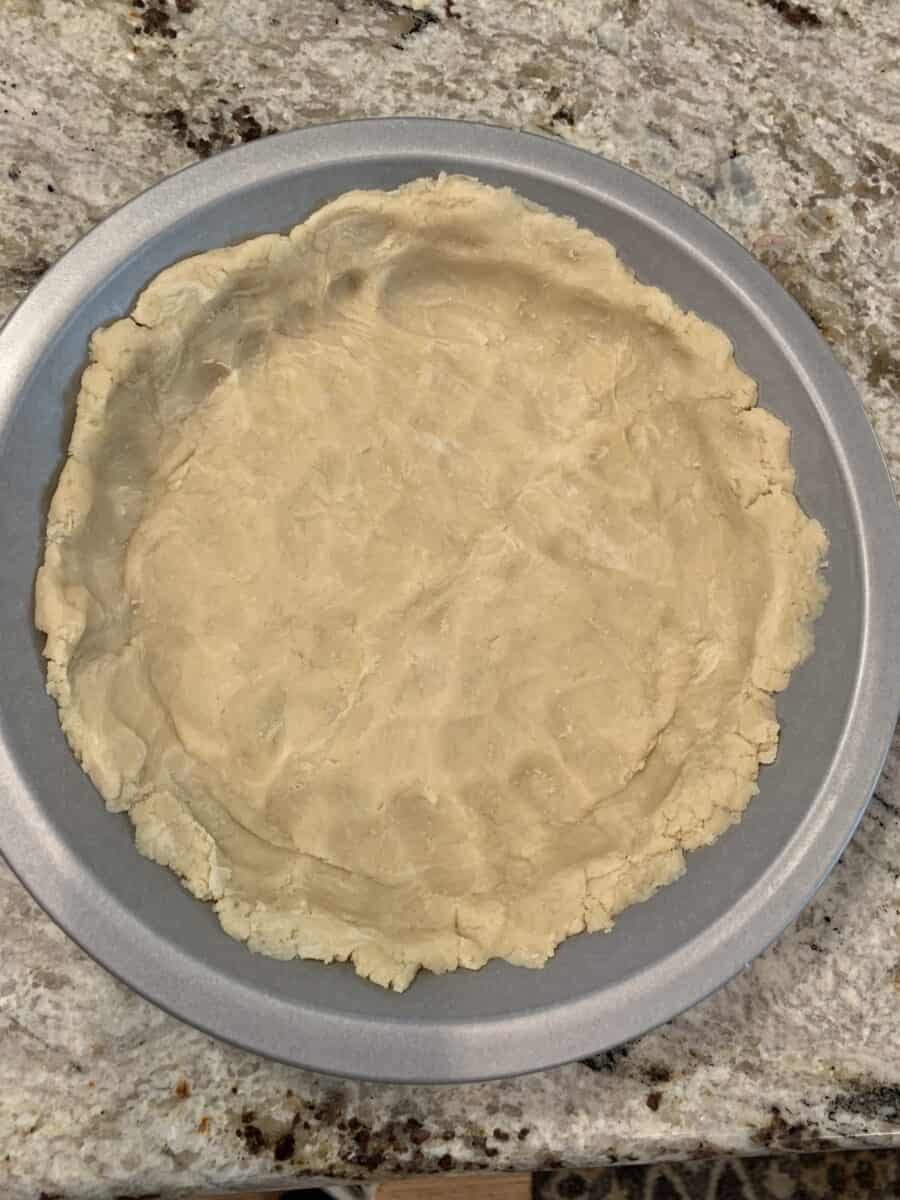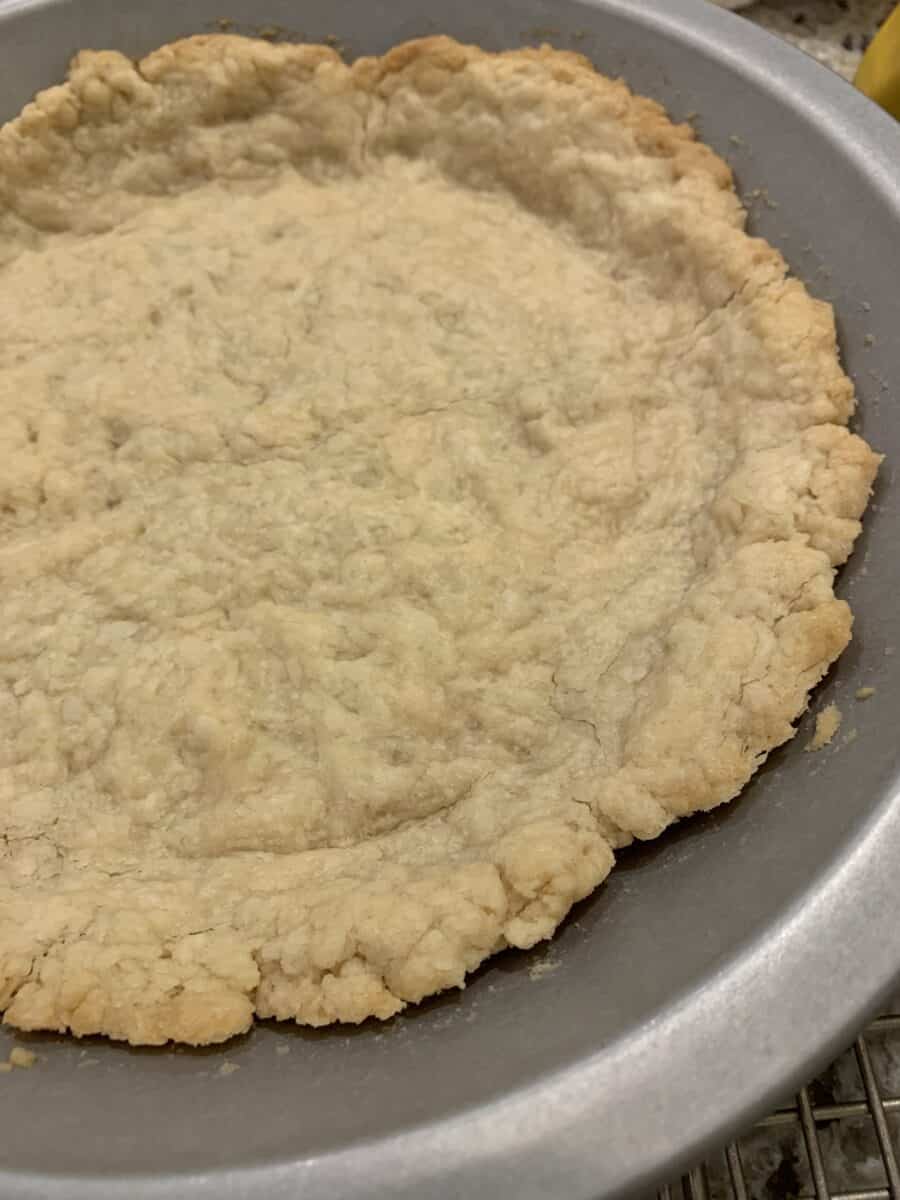 You'll want to crust to be a bit thicker than the crust we make when we prepare pies. This crust needs to be fairly thick and sturdy. It's going to hold all those wonderful cheeseburger pie ingredients. But be assured, the crust will be turn out perfectly flaky.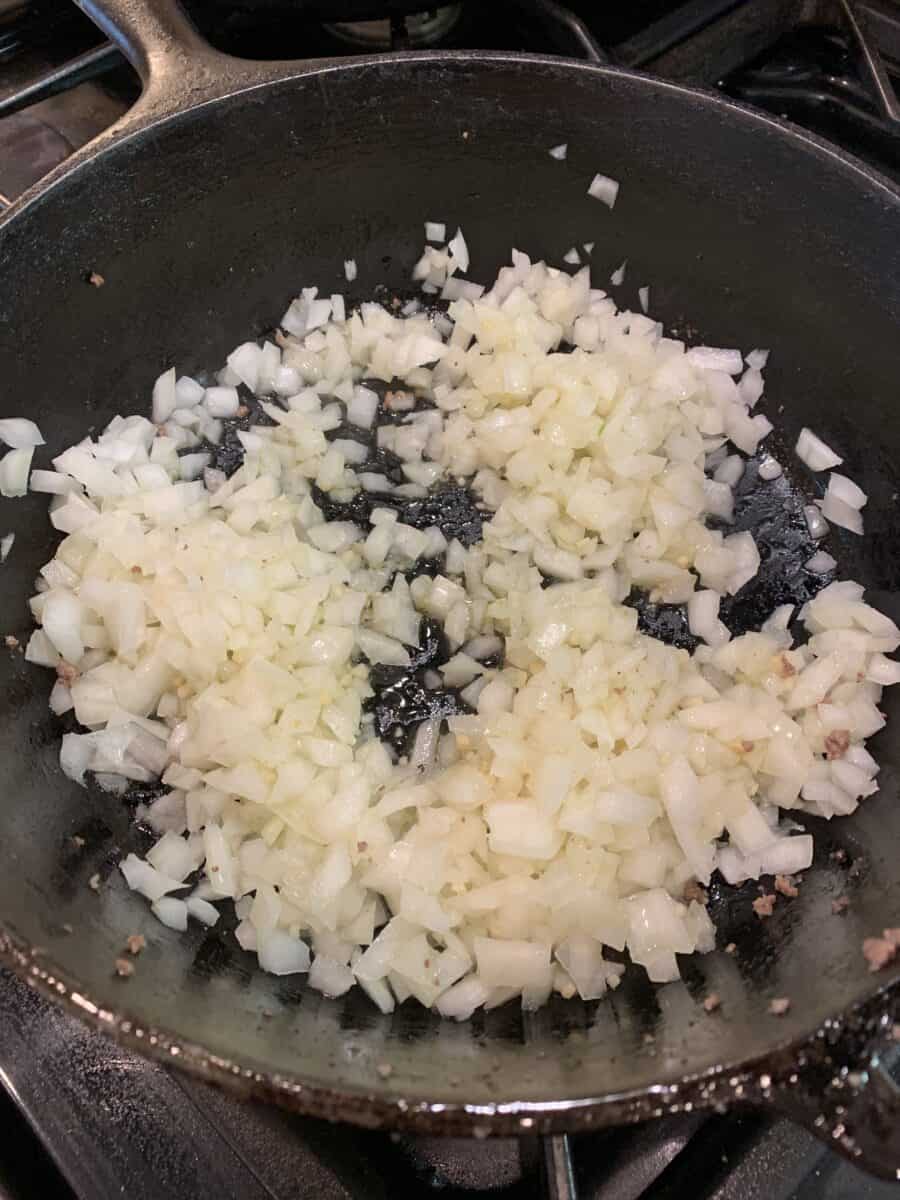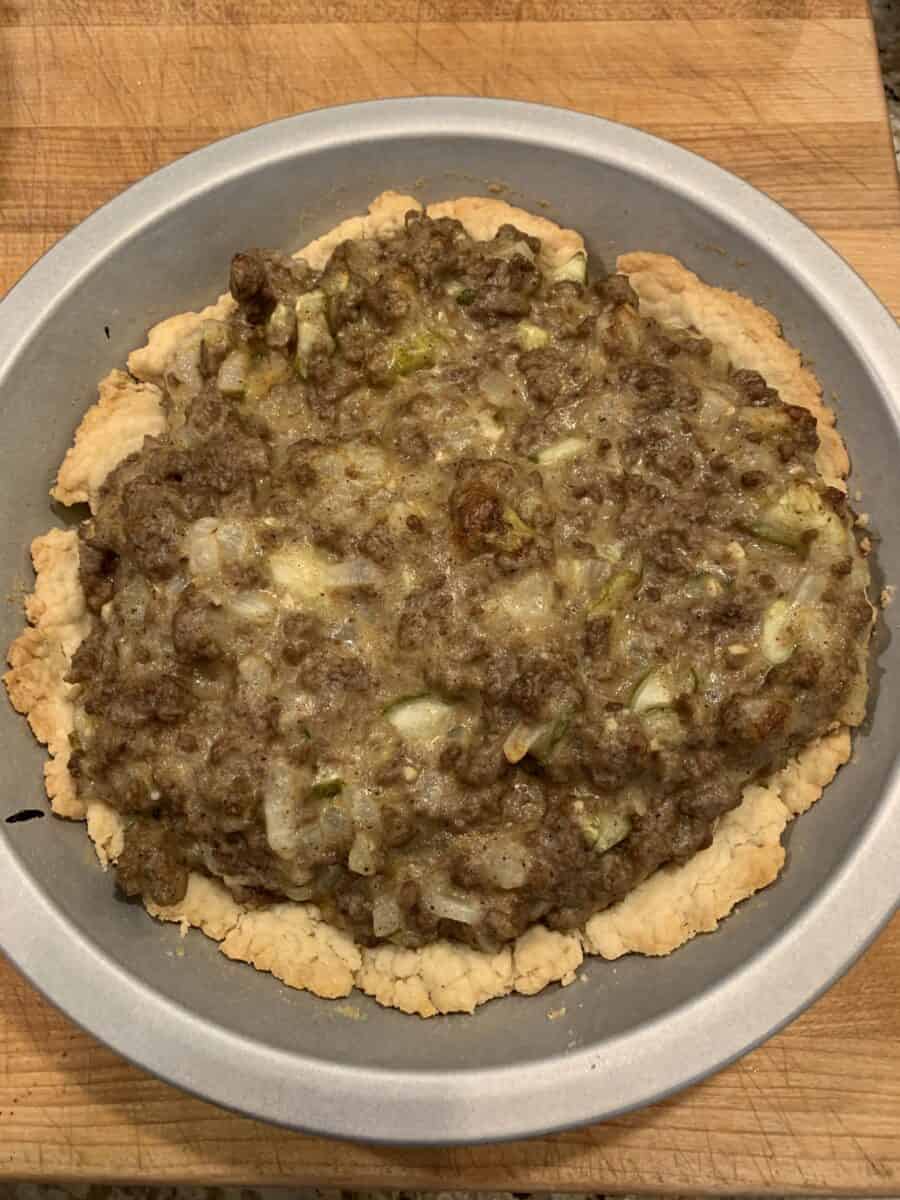 This recipe was inspired from one I found in the Alpha Bakery Children's Cookbook. It was a gift to my daughter from her Grammy (my mother-in-law) for Christmas in 1999. Thanks to the many years of regular use, it truly is a crinkled cookbook in our collection.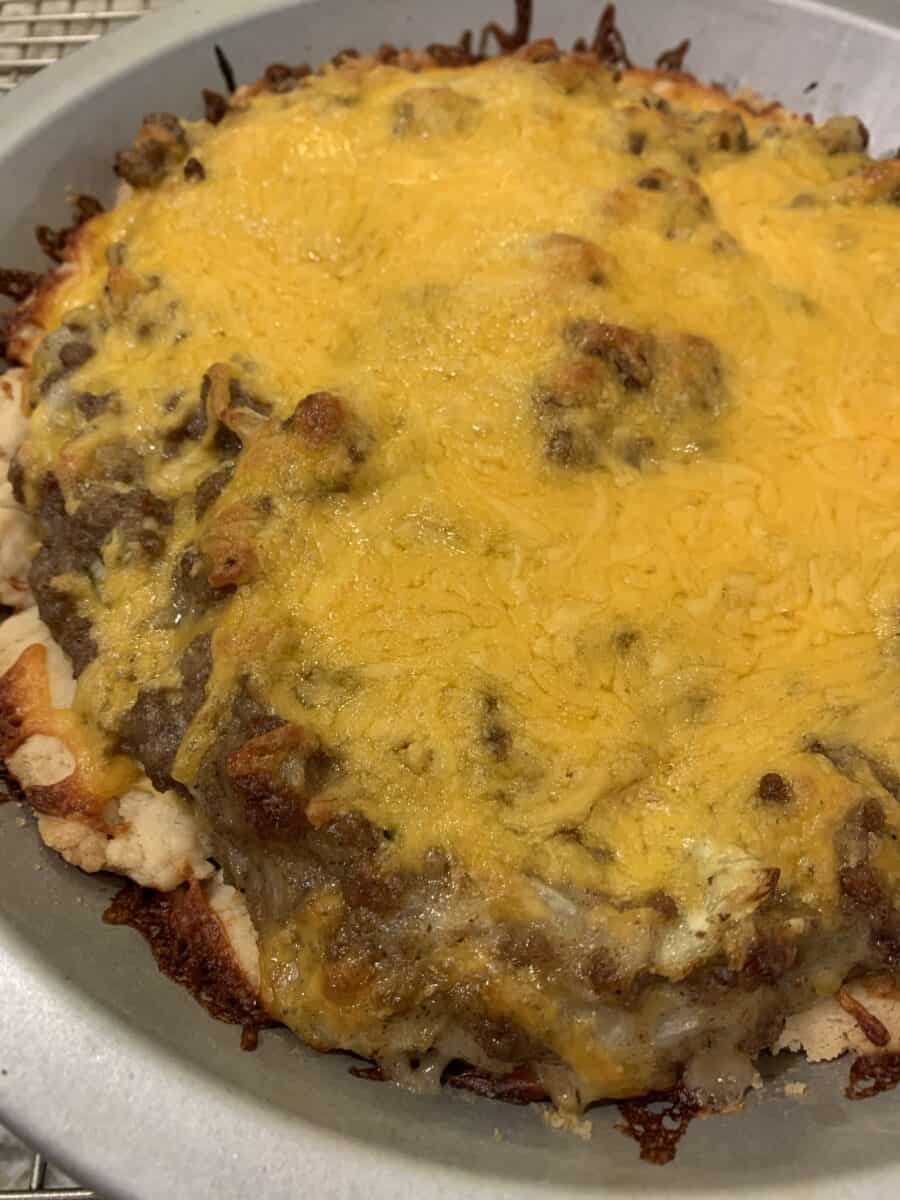 RV Friendly
Here are the quick steps to make this an easy meal to take on the road. Just a few prep steps the day before you leave in the RV and you'll be set. Keep the filling ingredients refrigerated or in an ice chest until you are ready to assemble the ingredients.
Cook the meat and prepare the filling ingredients, pretty much everything in step #4 on the recipe card under "Instructions." But, instead of placing the filling in the baked crust, scoop it into a nonbreakable storage container and refrigerate.
Combine the crust ingredients - except the shortening. Place in a small, airtight container or plastic storage bag.
Pack 1/2 cup shortening and 1 cup of shredded cheese.
Once set up in camp, prepare the pat-in-the-pan crust and bake.
Assemble the pie as directed in the recipe. Note, your cooking time may be slightly longer since the filling ingredients were prepared ahead and refrigerated.
Enjoy an easy, made from scratch meal in camp!
Quick Cheeseburger Pie
All the flavor of a delicous cheeseburger, minus the bun. This is the perfect meal for a night when you feel like enjoying a burger, but don't want to grill outside.
Print
Rate
Pin Recipe
Ingredients
Crust
1 1/3

cups

of flour

1/2

teaspoon

salt

1/2

cup

shortening
Filling
1

tablespoon

olive oil

1 1/3

pounds

lean ground beef

3/4

cup

finely chopped onion

1

clove

garlic

pressed or chopped

1/2

teaspoon

salt

1/4

cup

flour

1/3

cup

dill pickle liquid

1/3

cup

milk

1/2

cup

chopped dill pickles

2

cups

sharp cheddar cheese

shredded
Instructions
Heat oven to 425°

Cut in 1/2 cup shortening using a pastry blender, fork or your fingers to combine until the mixture looks like tiny peas. Sprinkle with 3-4 tablespoons cold water, adding water 1 tablespoon at a time. Mix lightly until all of the flour is combined and the pastry cleans the sides of the bowl.

Pat the pastry dough in the bottom and up the sides of a quiche dish, 10" pie plate or 9" x 9" baking dish. Bake for 15 minutes.

Place olive oil in a skillet and heat until the oil shimmers. Add the ground beef and cook intil meet is no longer pink. Remove and drain beef. In the same skillet, cook onion and garlic until the onion is softened. Return to beef to the pan with the cooked onions and garlic and sprinkle with salt and flour. Stir in pickle juice, milk, chopped pickles and 1 cup of shredded cheese, stir and cook over medium heat until the cheese is melted and the ingredients are combined. Spoon the meat mixture into the prepared crust after its done baking.

Place the pie pan containing all of the ingredients in the oven and bake for another 15 minutes, then sprinkle with the remaining 1 cup of cheese and bake five minutes longer.
Notes
This recipe can likely serve more than four folks, especially if you are feeding little ones. But I like err on the side of offering really large servings - which is why I say this will feed four. Be sure to put out plenty of sliced tomatoes, ketchup and mustard. Delicious! 
Nutrition
Calories:
725
kcal
Carbohydrates:
36
g
Protein:
42
g
Fat:
45
g
Saturated Fat:
18
g
Cholesterol:
124
mg
Sodium:
1197
mg
Potassium:
568
mg
Fiber:
2
g
Sugar:
2
g
Vitamin A:
505
IU
Vitamin C:
2
mg
Calcium:
372
mg
Iron:
5
mg
Please note, the nutrition details are estimated using a food database and are offered here only as a guideline for informational purposes.