Four P Salad is a delicious, fresh pesto pasta salad that's ready in a snap. Pasta, pesto sauce, frozen peas and a sprinkling of parmesan cheese. That's it. The result is a zesty, aromatic pasta salad that's a combination of sweet and savory and will have everyone at the table asking for more.
Note: Some of the links on this page are paid links, Amazon Associates. This means I make a small commission when you click and shop. Your cost is always the same and I only link to and recommend products or ingredients that I use.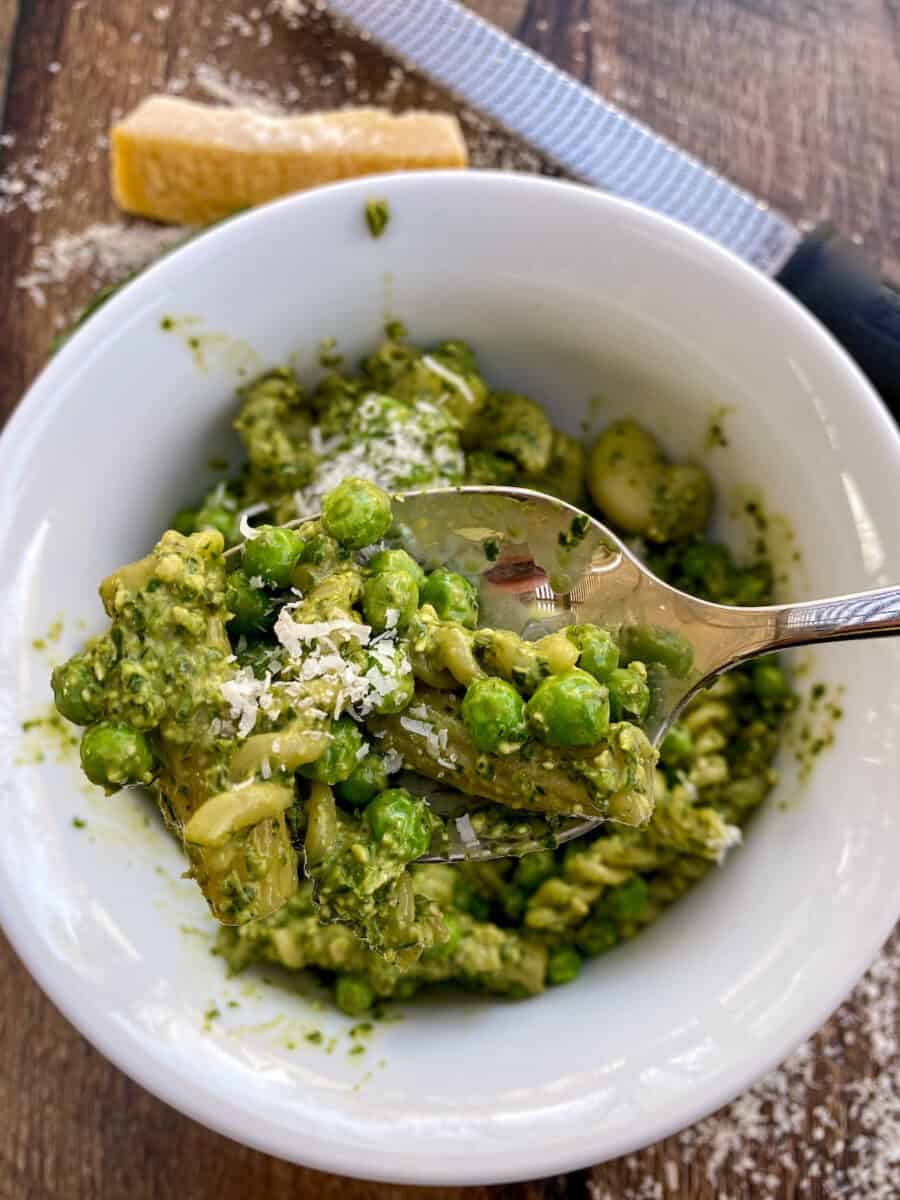 Ingredients to Have on Hand
This is by far one of the easiest recipes to prepare, but the lack of a lengthy ingredient list or long preparation time is no reflection on the flavor-factor.
The pasta, pesto, peas and cheese combination gets rave reviews every time I make it.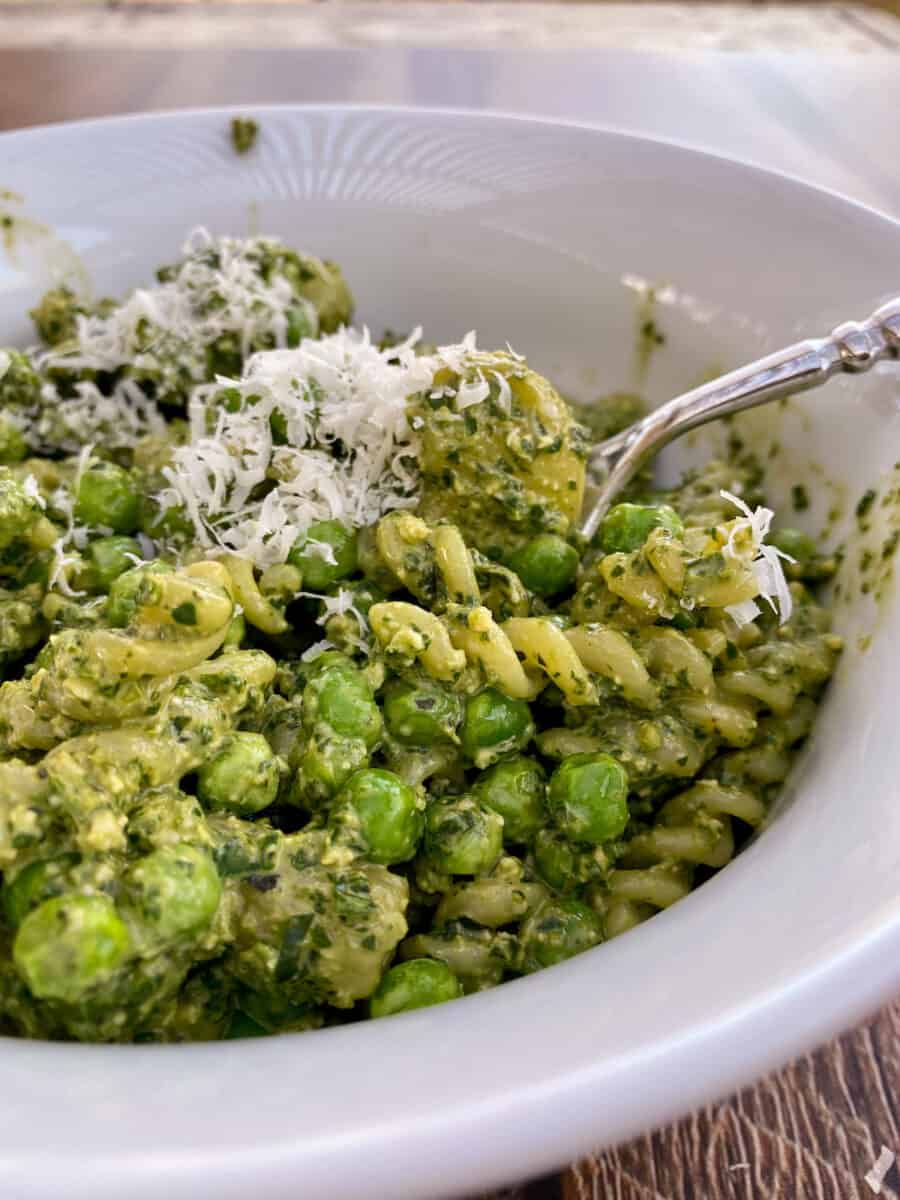 How to Serve Pesto Salad
I think it's especially refreshing to serve this fresh pesto salad in the summer as a BBQ side dish, but honestly, it's equally delicious served any time of year with burgers, roasted chicken, pot roast or a pork loin.
As another option, serve this as a main dish. Just top each serving of Four P Salad with a grilled chicken breast or grilled fish. Scrumptious!
You can serve this warm or cold. Personally, I think It's best served cold, but there's no reason to chill it for hours before serving.
Simply toss the ingredients with the cooked pasta and refrigerate until you are ready to eat. It doesn't matter if that's in 15 minutes or two hours.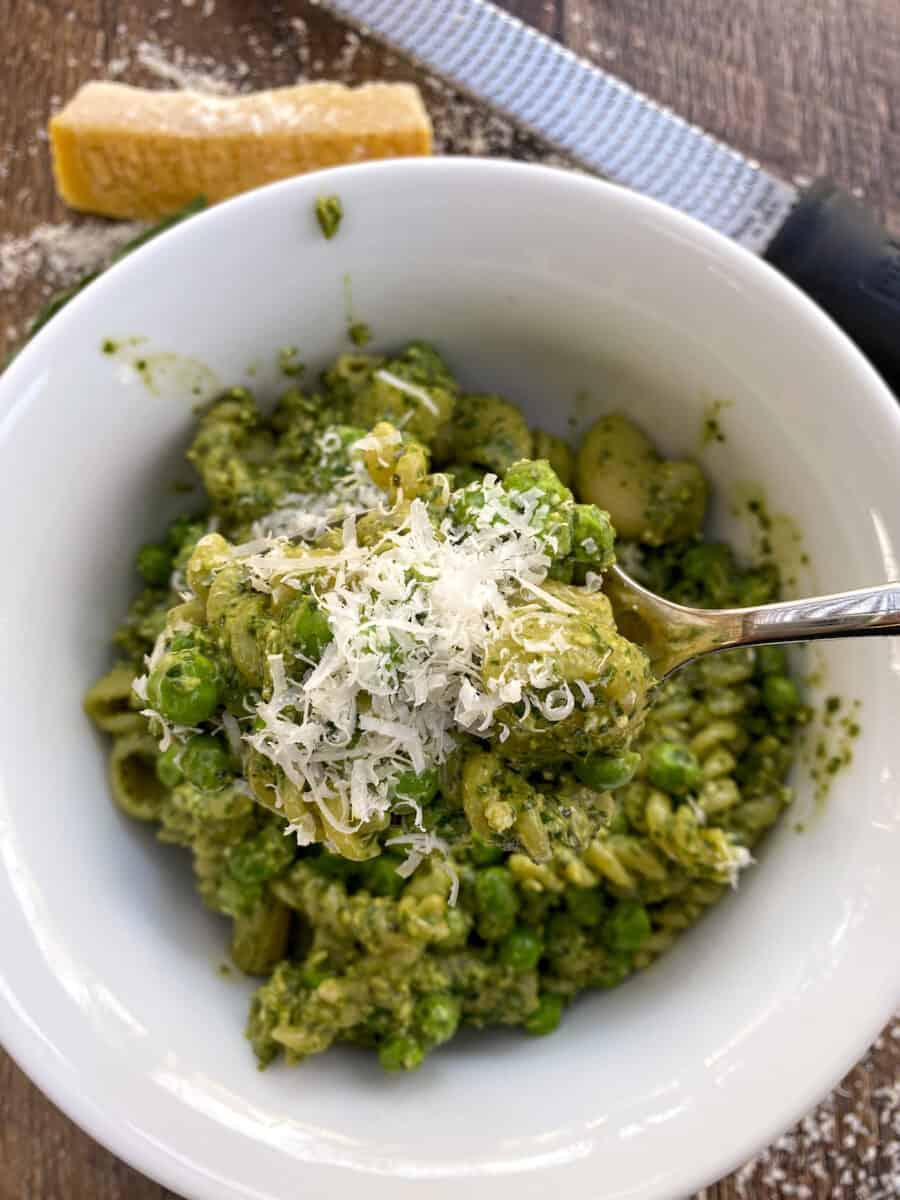 Another Option for Serving
As an option, you can serve this warm or at room temperature. Just skip the step of rinsing the cooked pasta with cool water and defrost the peas completely before assembling the salad.
Toss the ingredients together with the warm pasta and serve right away.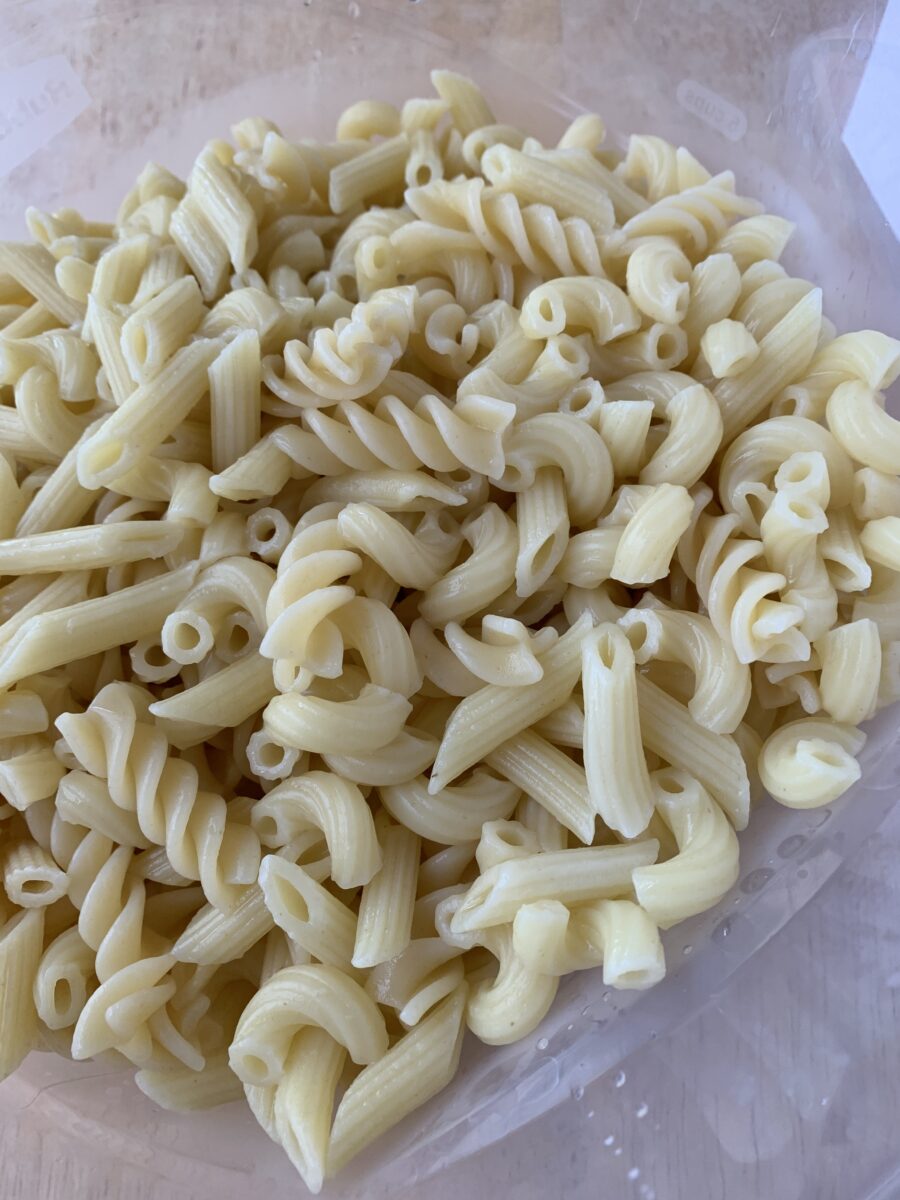 Use a variety of pasta shapes
I recommend using at least two, but ideally three different shapes of pasta for this recipe. The reason is, those various shapes give the pesto plenty of spaces to hide adds a lot of eye appeal.
Be sure to cook the pasta just past the al dente stage. Boiling it for one or two minutes in addition to the cooking time listed on the pasta box is usually perfect. Cooking time varies depending on the shape of the pasta.
This is one of those rare pasta recipes where you want the pasta to be slightly soft instead of chewy.
That way the pasta doesn't get hard or even crunchy after it's mixed in with the ingredients and cooled.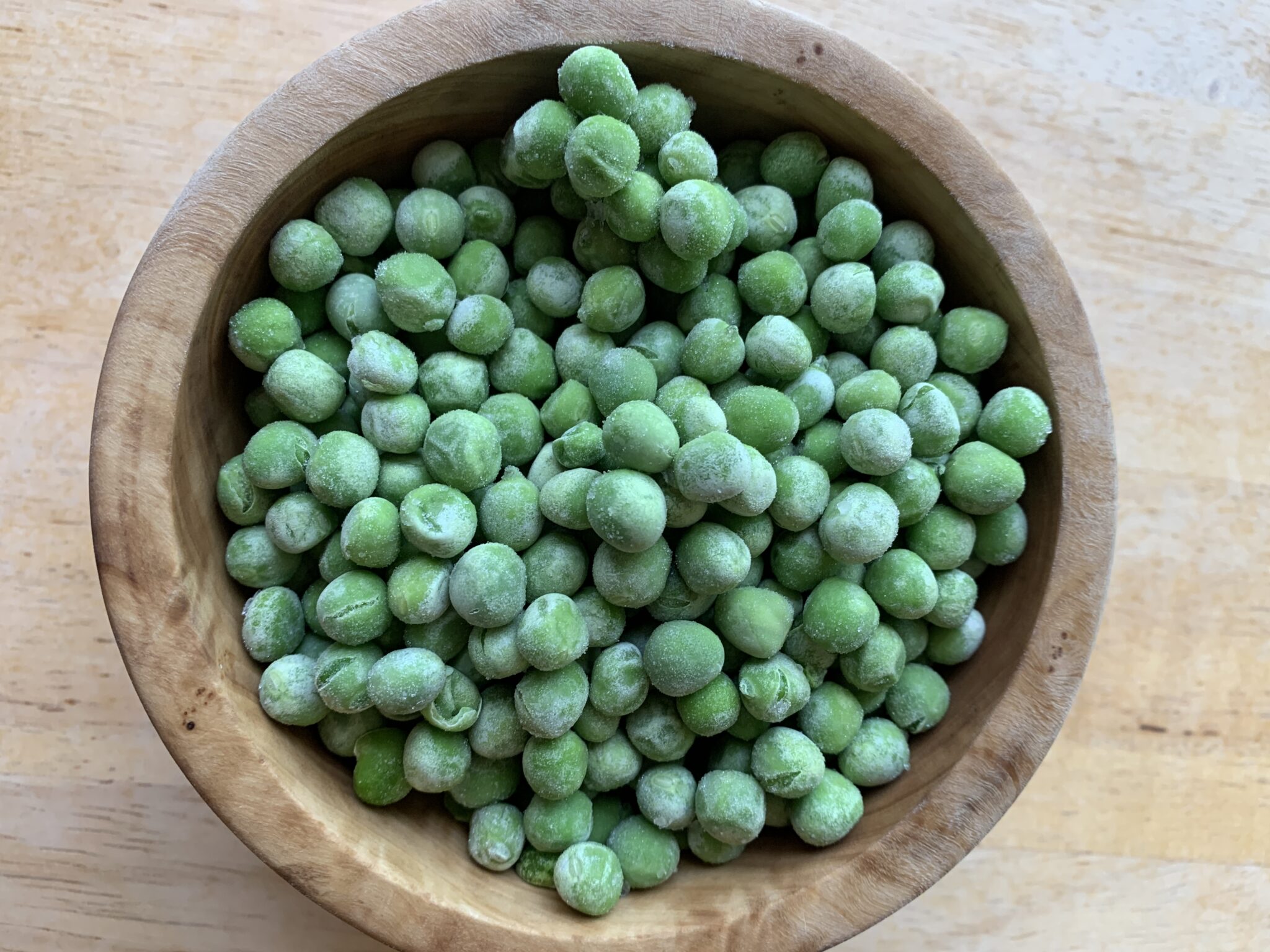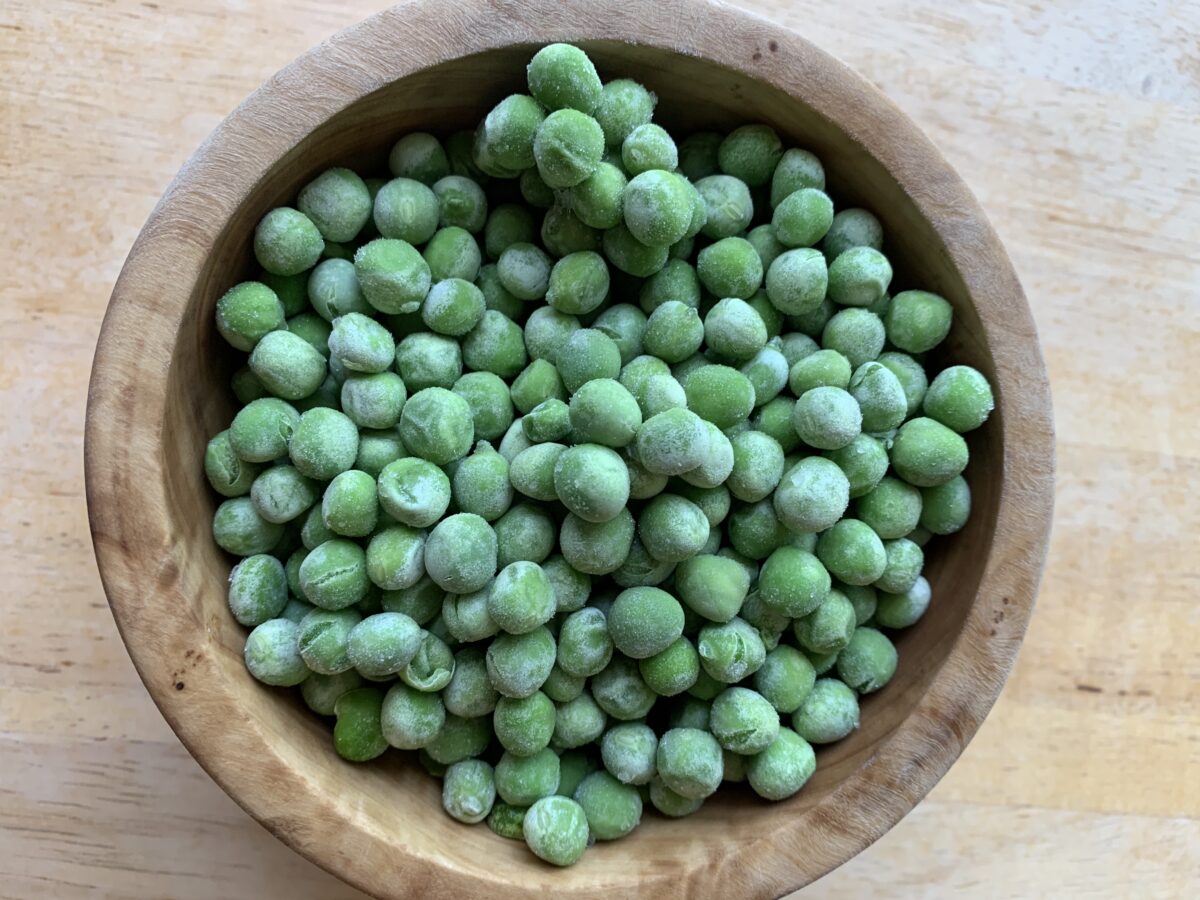 Use Frozen Peas
I adjust the amount of peas I use in this recipe from time-to-time. Sometimes I use one cup, sometimes two cups.
It depends on how many frozen peas I have in the bag in the freezer, but I highly recommend using frozen, not canned peas.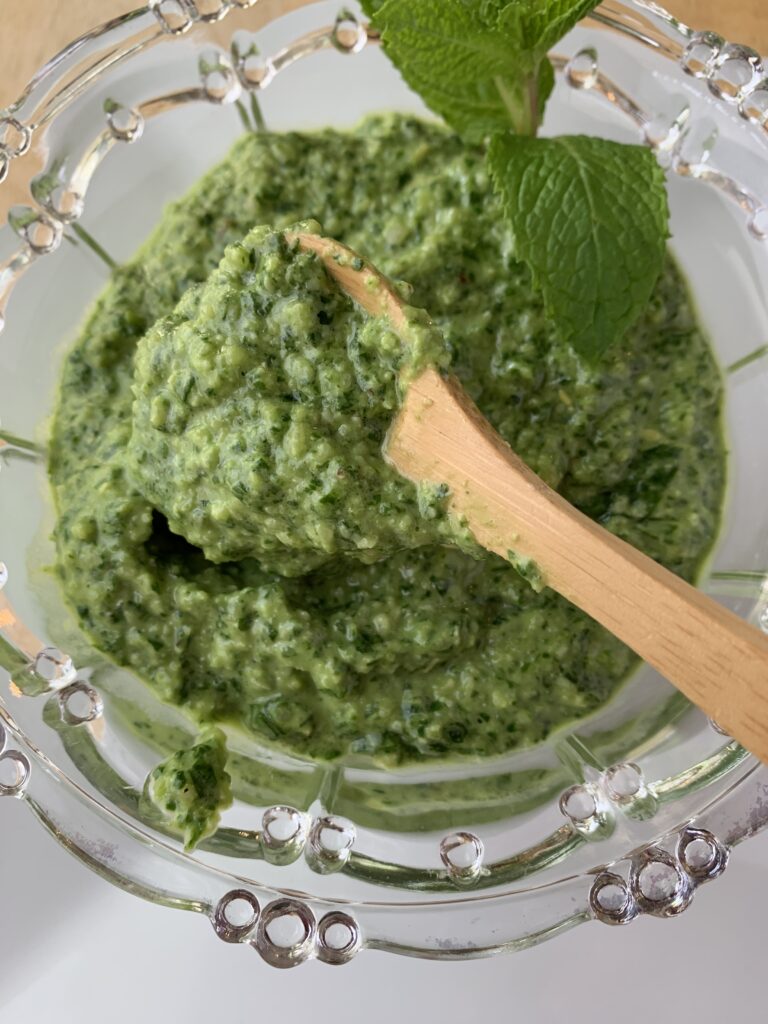 FAQ and Tips
Is store-bought pesto an option?
I recommend using fresh pesto in this recipe, but in a pinch, store-bought works fine.

That's part of the beauty of this recipe. The ingredients are so simple, but this pasta salad is a winner with just the "P" ingredients: pasta, pesto, parmesan and peas.
Can I substitute different veggies instead of using peas?
You sure can, and it may be delicious that way, but that of course will throw off the magic of "four p's" in this recipe.

I recommend sticking with the peas but let me know in the comments if you tinker with the ingredients and love the outcome.
The inspiration for Four P Salad
There's a grocery store in Boise, Idaho called the Co-op, it's a community-owned natural foods store (not affiliated with this blog or sponsored) and they sell delicious deli salads, including Four P Salad.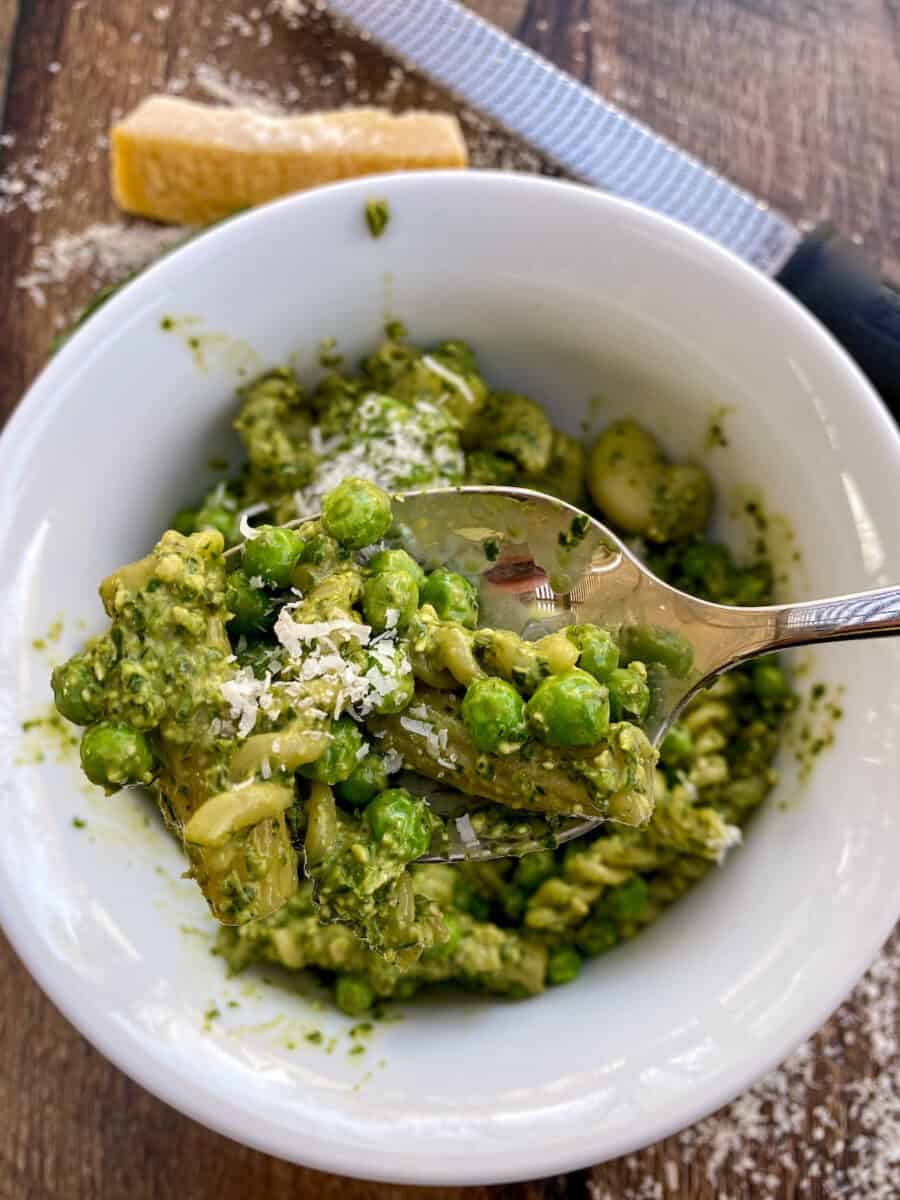 While I don't have their recipe for Four P Salad, I think this comes pretty close, my kids think my version is even better. (Aw, thanks kids!) Let me know what you think in the comments below.
How to Store Leftovers
Pesto pasta salad stays fresh for 2 - 4 days in the refrigerator. Keep it covered. I love to keep a bowl is this on hand because it's so easy to scoop up a serving for a fast lunch.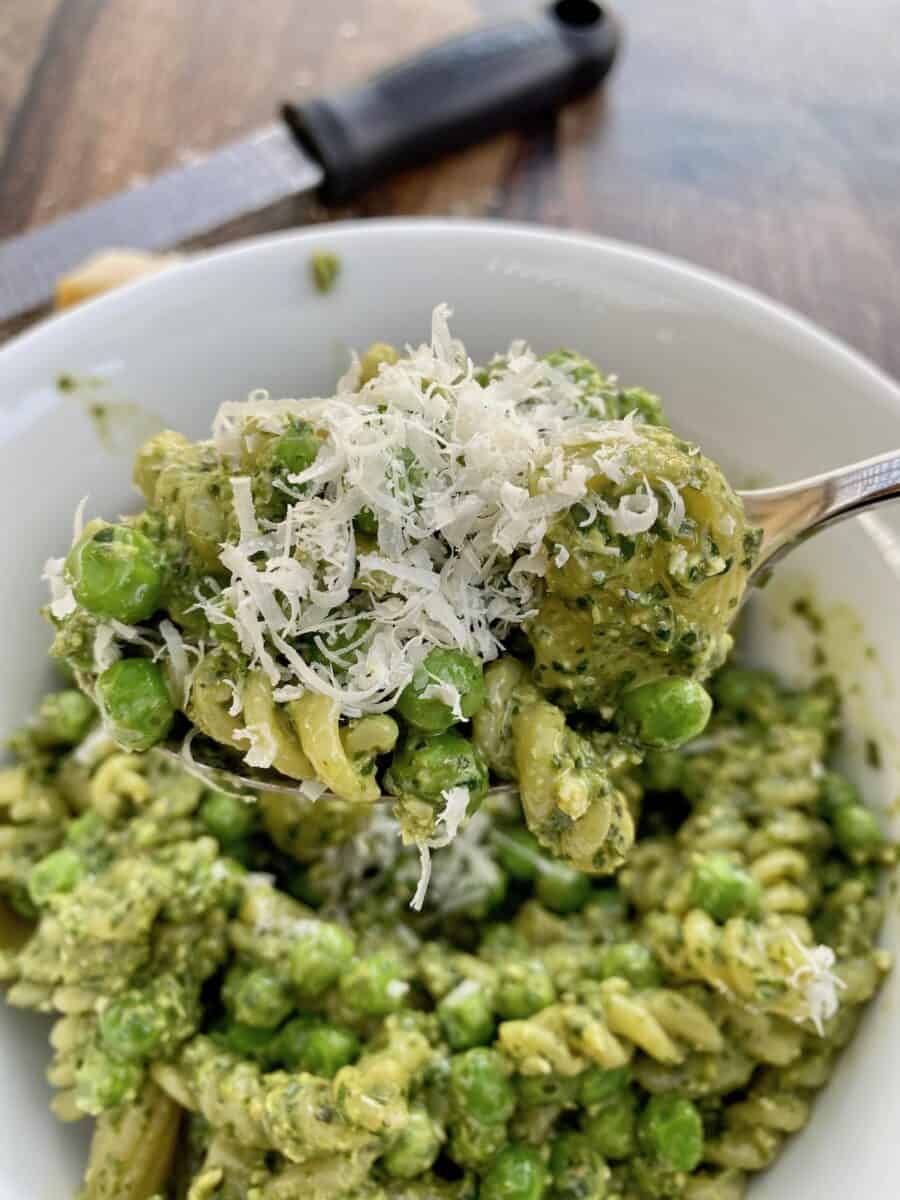 What does pesto pasta go well with?
Pesto pasta salad is so versatile, it's a wonderful side dish or even a main dish. Here are a few more fresh side dish options that I think you will enjoy.
And just in case you are looking for a main dish that goes well with Four P Salad, here are a few that I recommend.
Be sure to give a star rating to the recipes you make from the Crinkled Cookbook. I always love hearing from you. Sharing is great too! Use the buttons after the recipe to text it with just one click or send it to family and friends on Pinterest and Facebook. Enjoy.
Recipe