Easy glazed salmon comes together with two simple ingredients, honey and soy sauce. With those two things, you can create delicious skillet-glazed salmon. Lucky for us, both of those ingredients are likely in the fridge and pantry today. This recipe turns regular salmon into mouthwatering salmon. Get ready for a perfectly cooked, salmon meal that the whole family will love. Grab your favorite skillet to enjoy a fancy meal that's super easy to prepare.
Note: Links in the recipe are paid links, Amazon Associates. This means I make a small commission when you click and shop. Your cost is the same and I only link to and recommend things or ingredients that I use or love.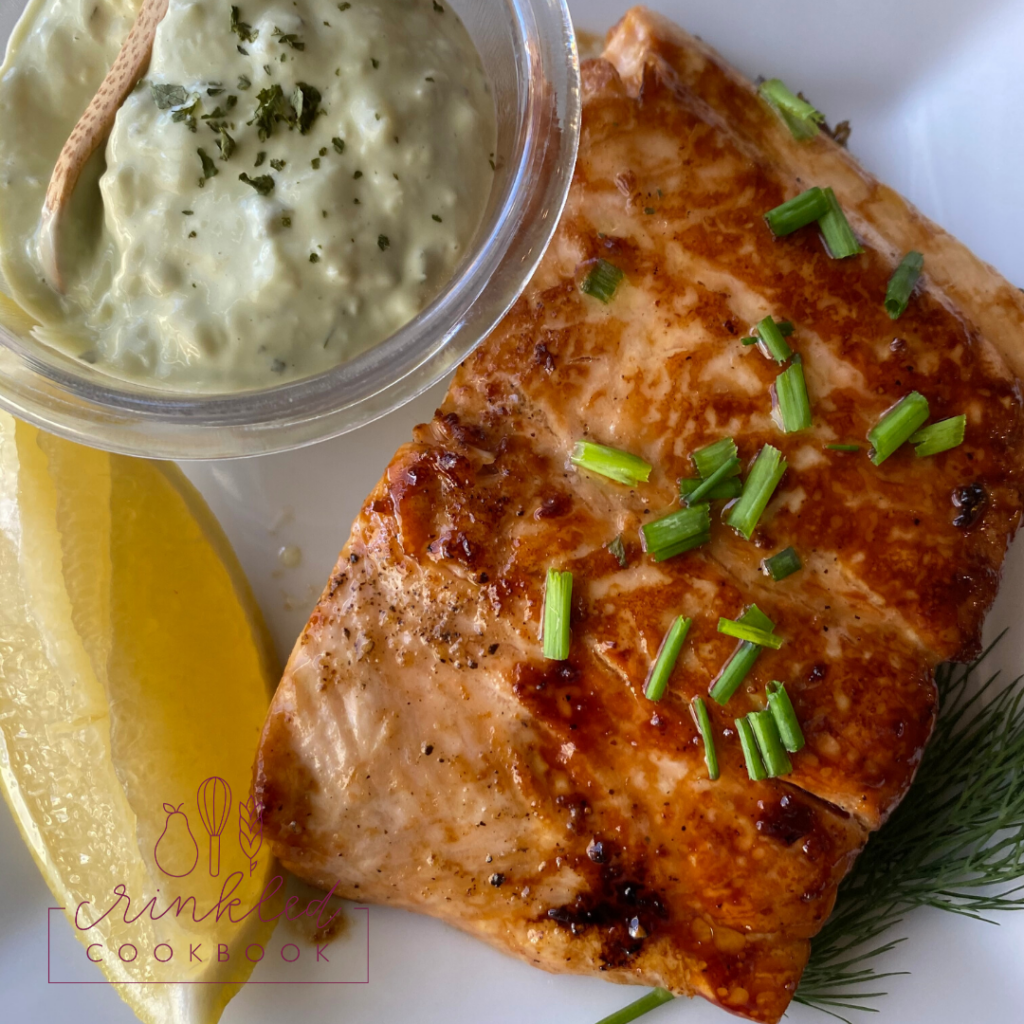 Elegant yet so, so easy! Your guests will be impressed with this seafood entree. But best of all, this is a recipe that takes mere minutes to prepare so it's easy enough even for a work night meal. From kitchen to dining table it's ready in less than 15 minutes, how's that for easy.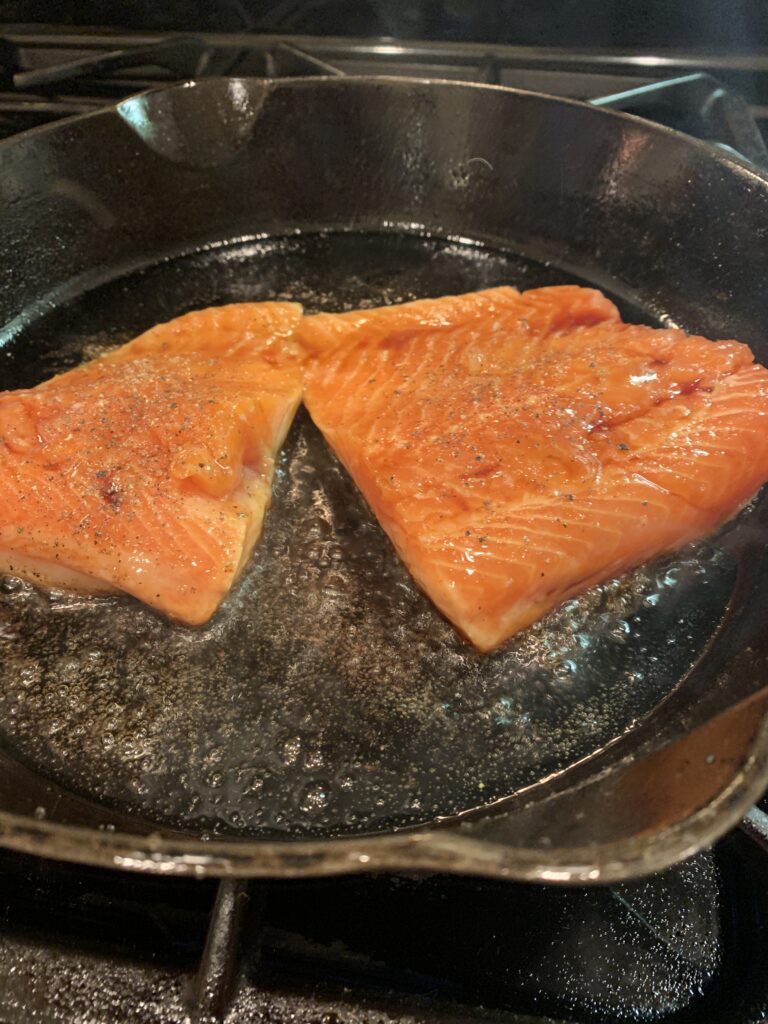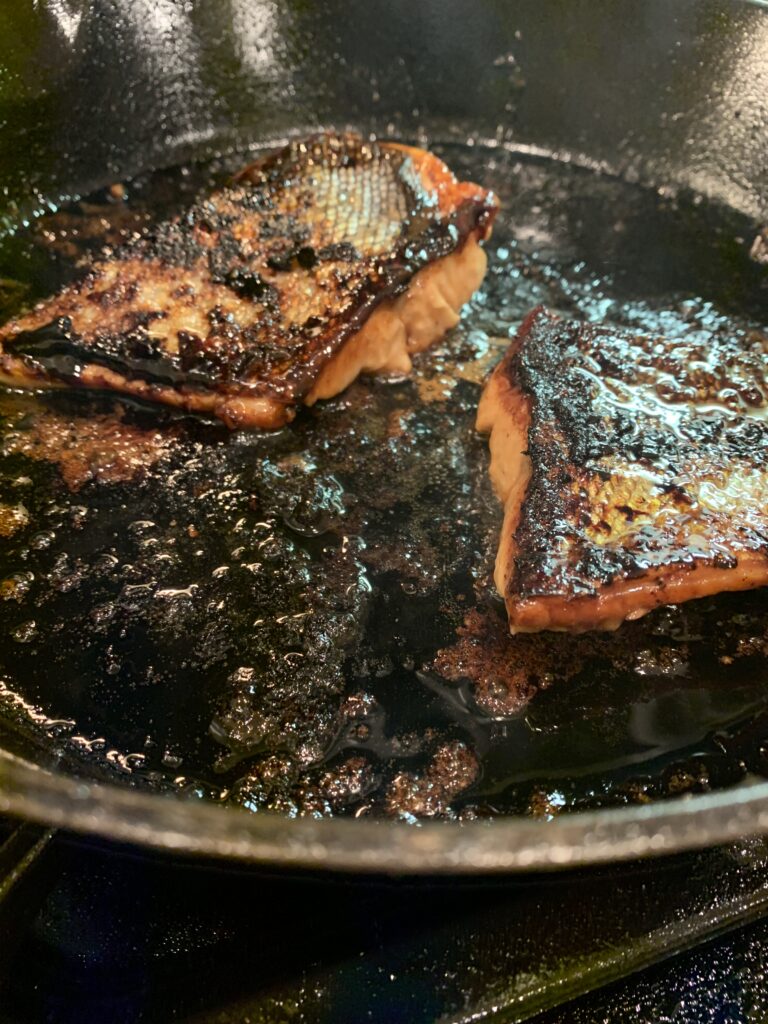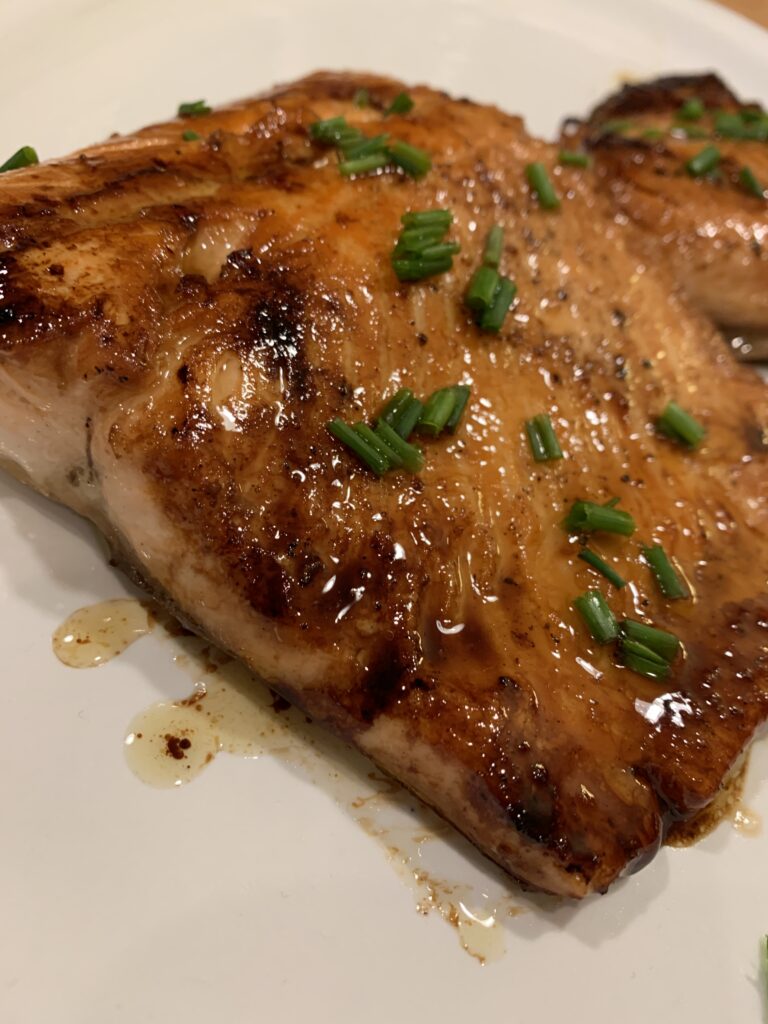 After I made this for the first time my family asked "why haven't we always been cooking salmon this way?" Adding soy sauce and honey is one of my Dad's ideas, though he usually likes to broil salmon instead of skillet frying. But I love to cook with cast iron and using a cast iron skillet with this recipe helps make it a winner every time.
The next time you see salmon in the store, buy it and try this recipe. If your family is like mine, everyone and I mean everyone will ask you to make it again and again.
Serve the salmon with two or three wedges of lemon or plenty of fresh tarter sauce and enjoy restaurant quality glazed salmon from the comfort of your own home.