White Pizza Sauce is a great alternative to red sauce on pizza. This recipe is easy to make from scratch, and is ready to top a pizza crust in fewer than 15 minutes. This white sauce is the perfect first layer for a veggie pizza, chicken or even turkey pizza. Add your toppings and enjoy every bite, this is better than any takeout pizza!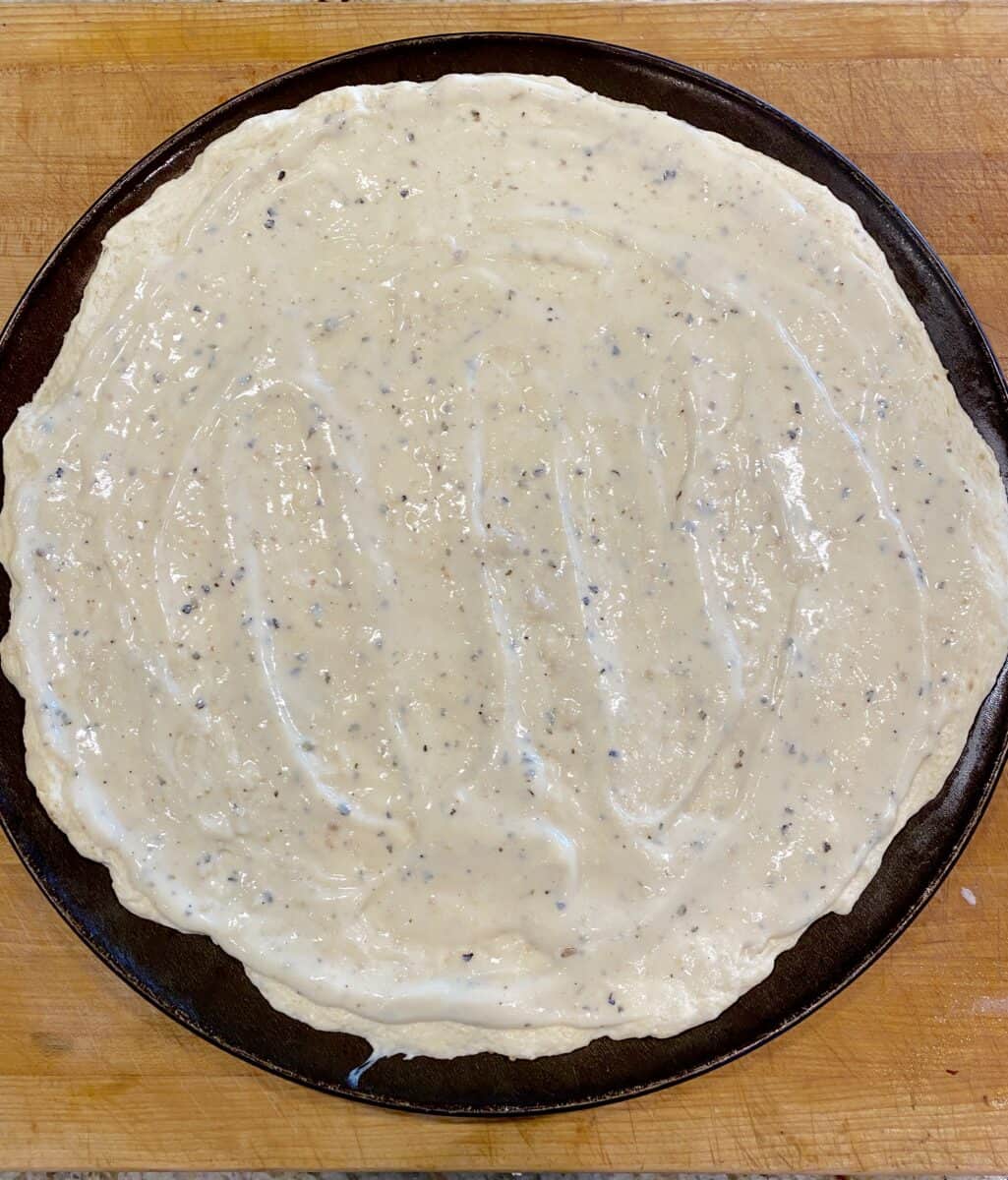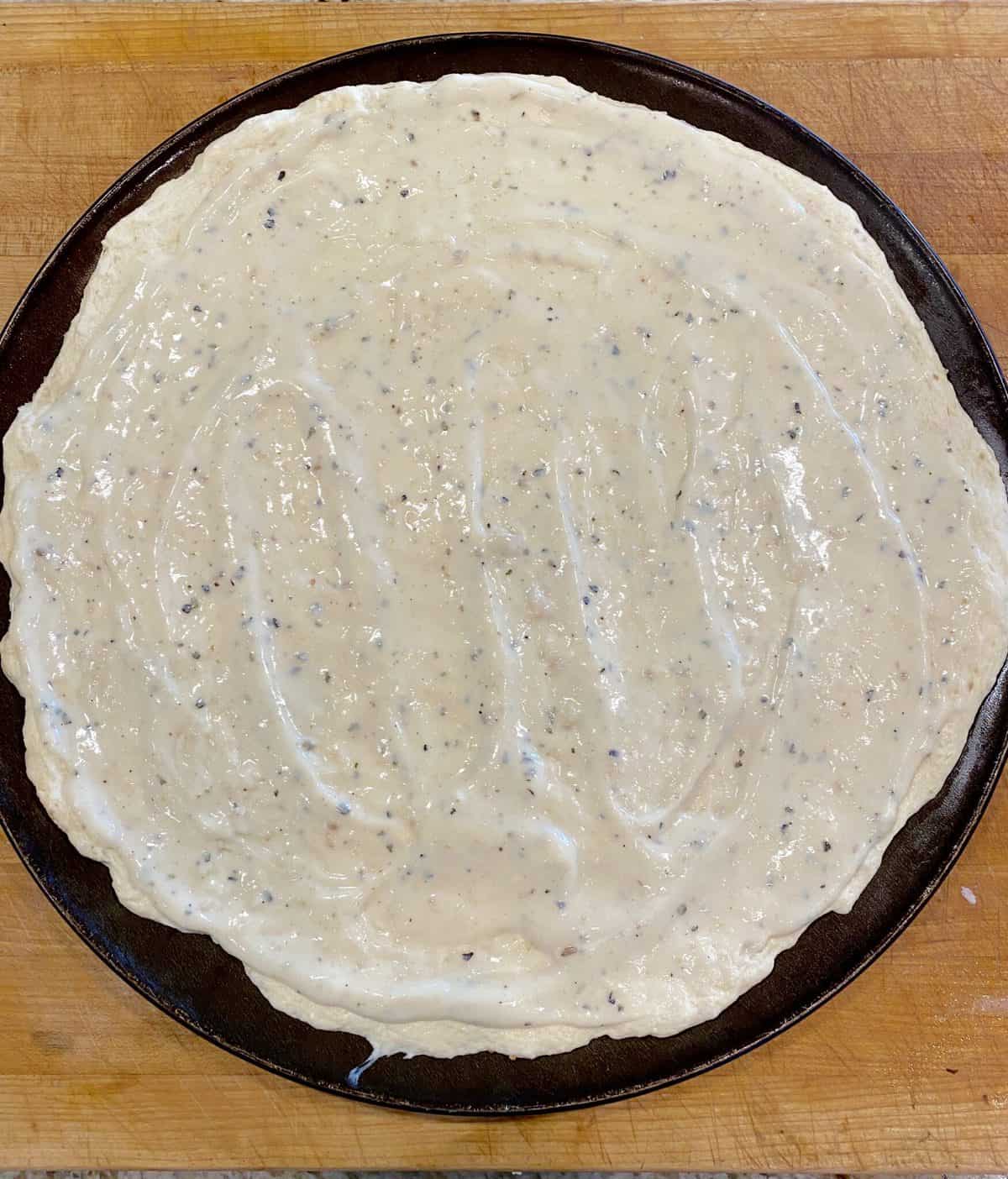 Quick and Easy
White pizza sauce is fast to fix and a delicious topping for your next pizza. It makes enough to cover a family-sized large pizza, so you can make it fresh, easily assemble your pizza and get it into the oven quick.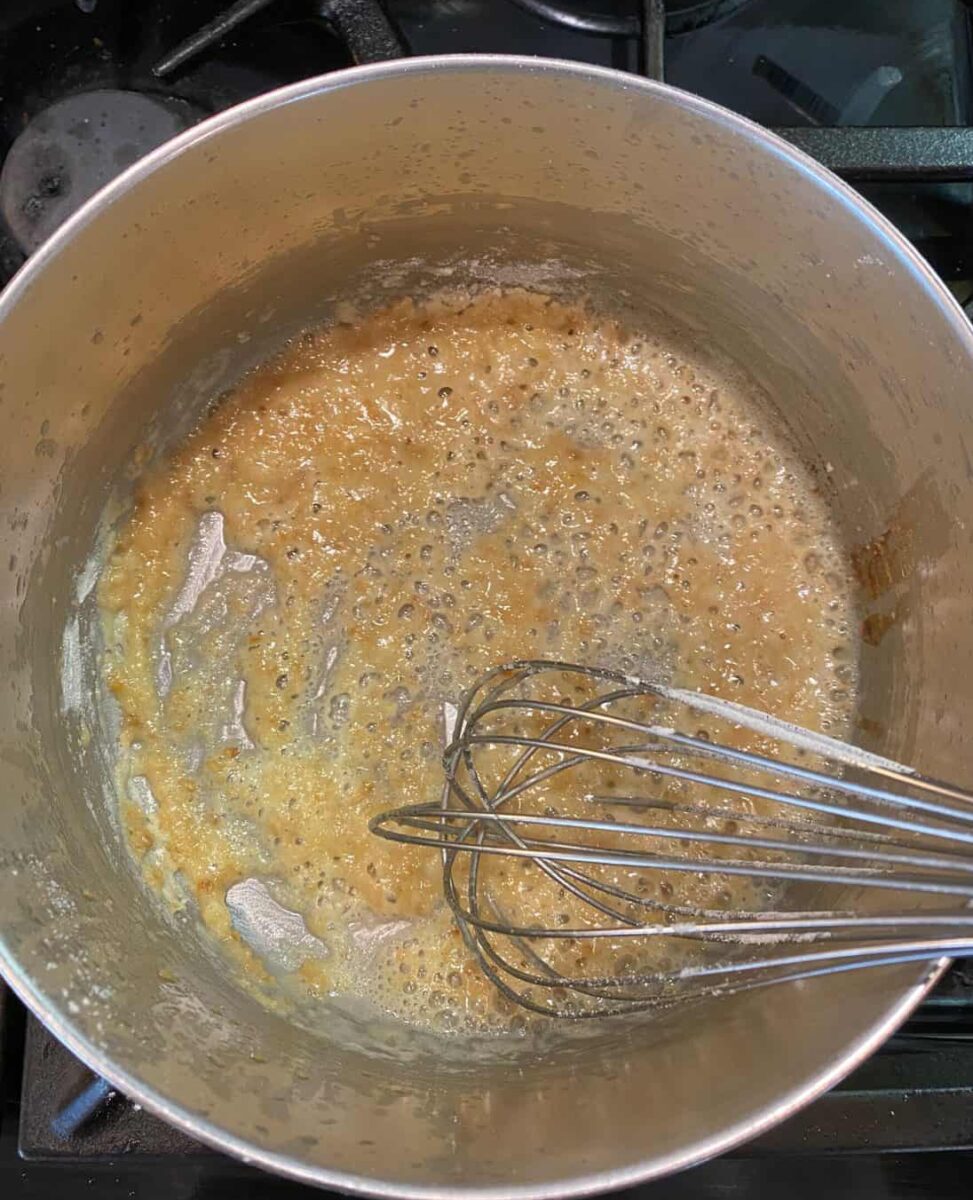 Start with a Roux
Don't ever feel intimidated by a recipe that calls for roux. (It's pronounced "ROO") You can do this! A roux is simply flour and fat cooked together - usually whisked, and then used to thicken a sauce. It's actually very easy and is the starting point for so many great made from scratch recipes. Roux is the base to most white sauces, gravy and chowders, to name a few. I love how Taste of Home describes the process of perfecting roux.
Toppings for Pizza
Anytime you need a subtle, but garlicky sauce for a pizza topping, this is the recipe I think you should try. It's so easy and there's nothing better than a made from scratch sauce to top your favorite pizza. I love this sauce for vegetarian pizza or any pizza that calls for chicken or turkey.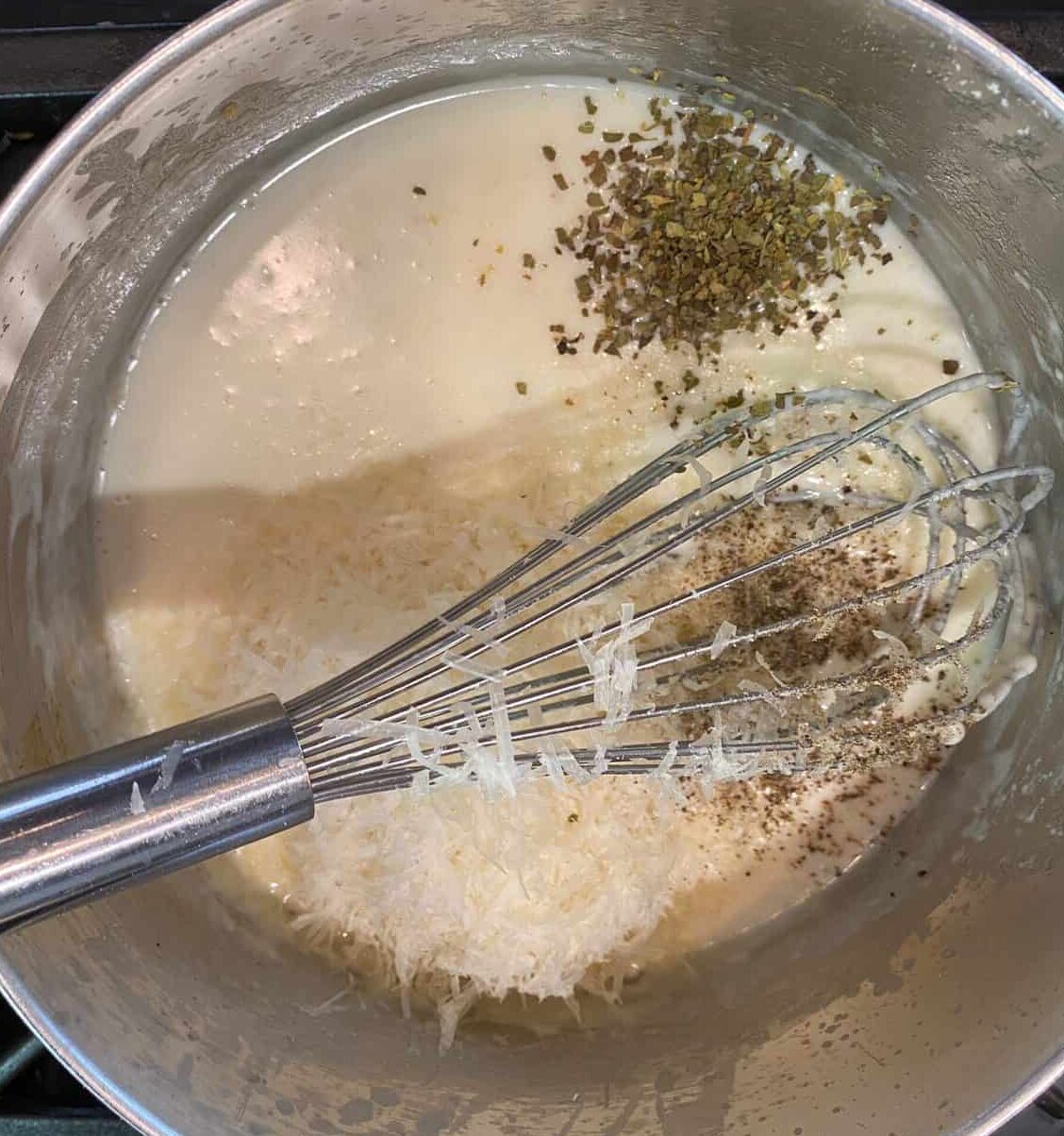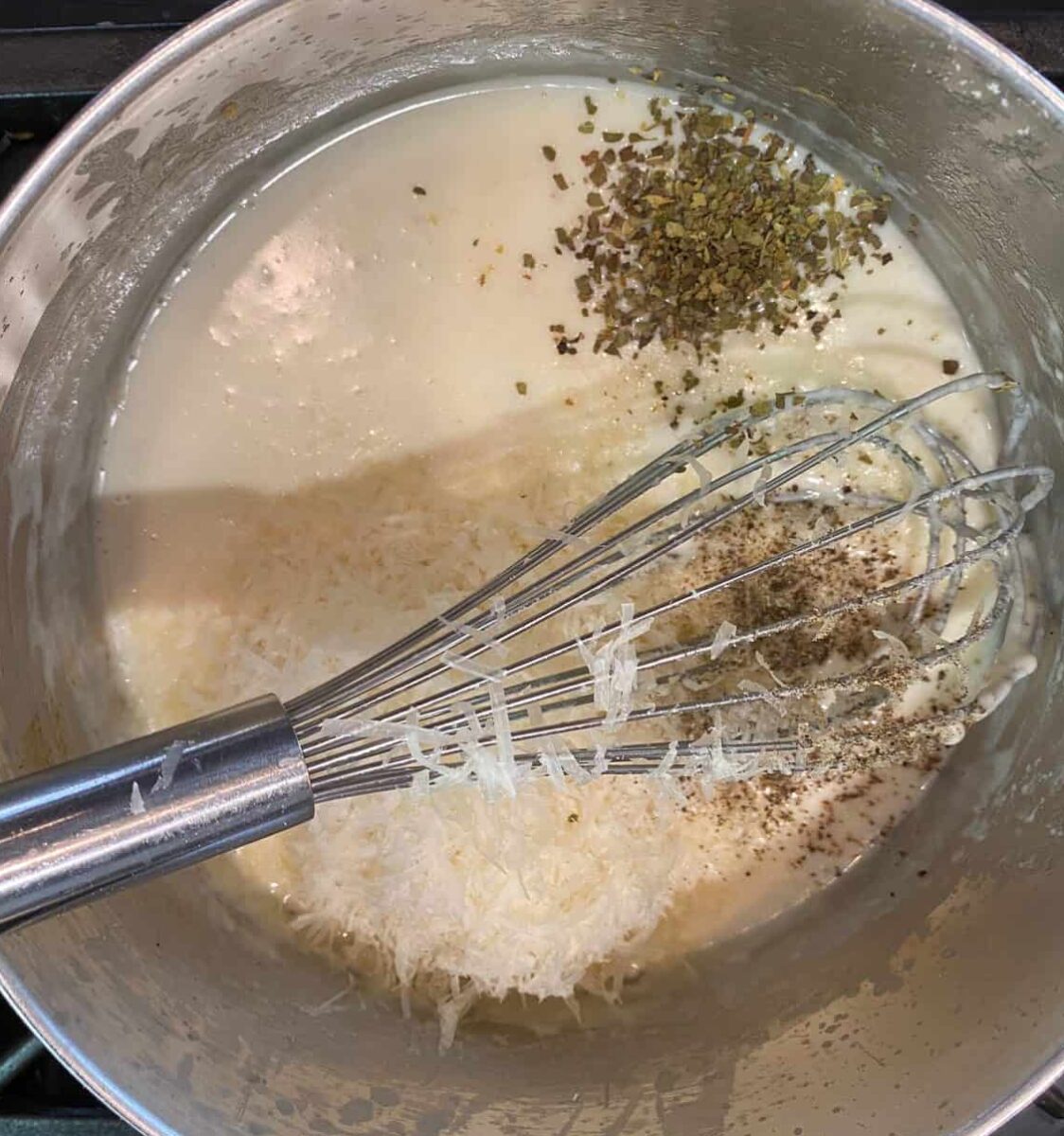 What type of milk should I use?
This white pizza sauce recipe is so close to being an Alfredo sauce, I highly recommend using either 2% or whole milk. You will still get good results using skim or 1% milk, but there's a creaminess that really can't be beat by using a milk with a slightly higher fat content.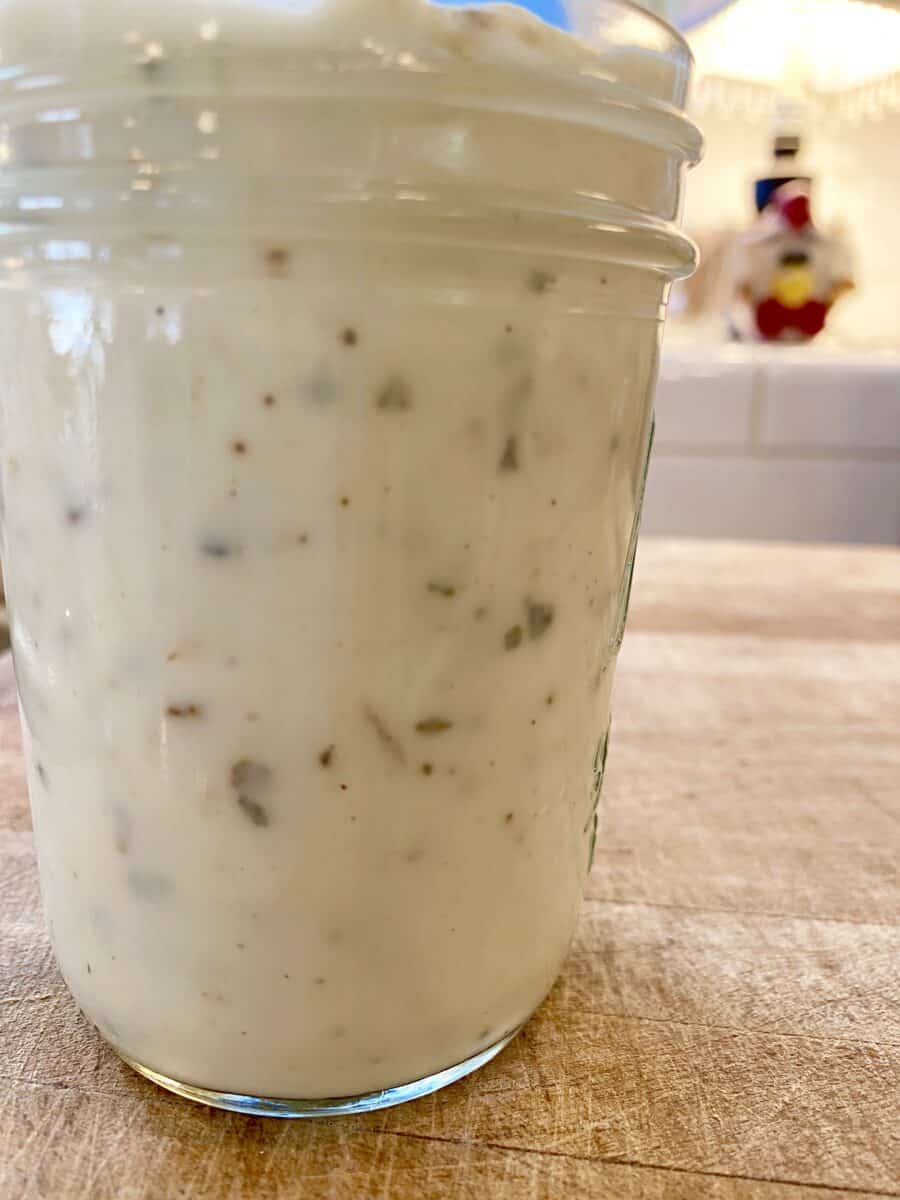 Use Homemade Pizza Crust to start your favorite pizza recipes. Or if you are in the mood for a pasta instead of pizza, try Tomato Cream Sauce or Fresh Pesto as the perfect topping to any pasta recipe.