Peanut butter cookies are soft, chewy and delicious and this recipe makes the best peanut butter cookies I've ever had. The key to the cookies turning out just right is to let them set on the hot baking sheet for about five minutes after you take them out of the oven and before you place them on a cooling rack. I love how they freeze so beautifully, though it's usually hard to keep these around since they get gobbled up fast, even right out of the freezer.
Note: Some of the links in the recipe are paid links, Amazon Associates. This means I make a small commission when you click and shop. Your cost is the same and I only link to products or ingredients that I use and love.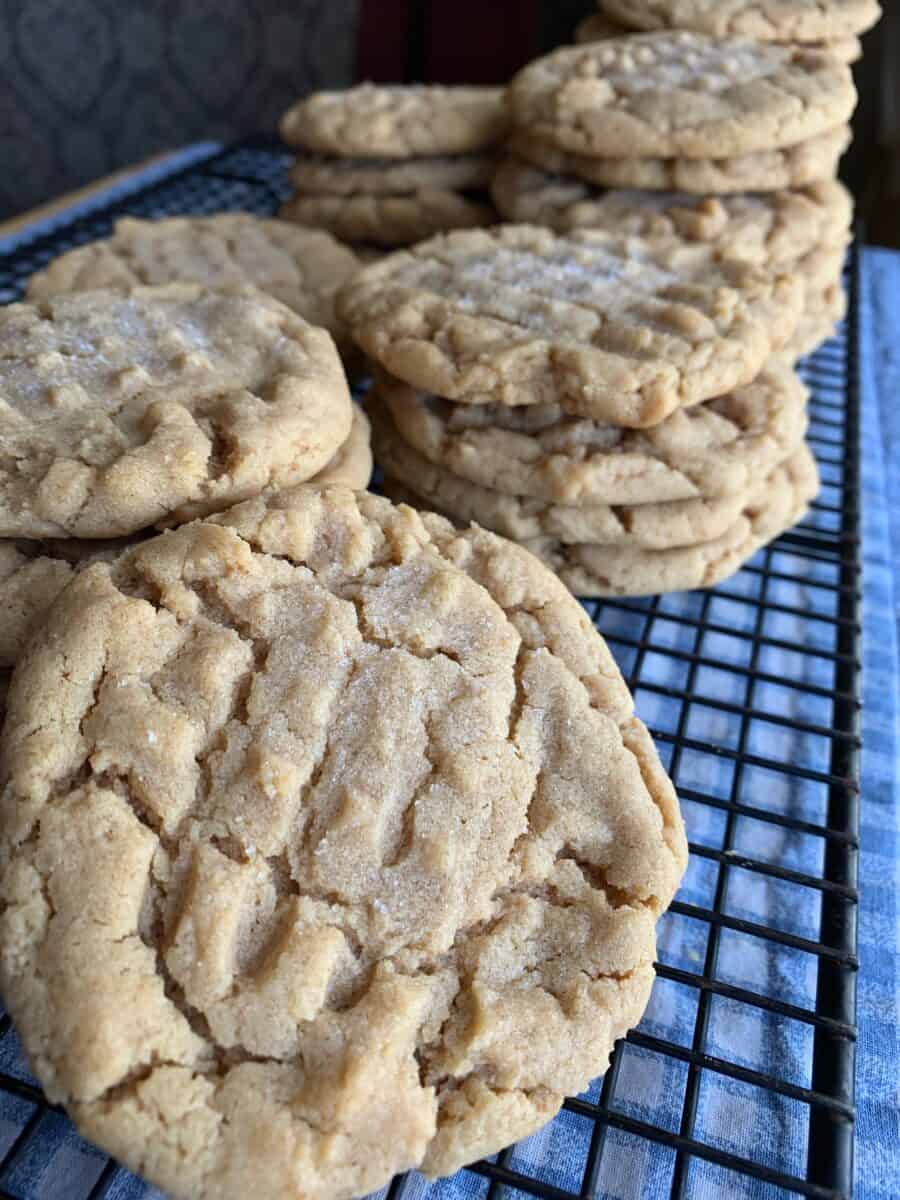 Ingredients to have on hand
One of the great things about making cookies is we almost always have the ingredients we need on hand. With just a few pantry staples you can whip together a batch of cookies in no time. I keep whole wheat flour in the freezer since I don't use it every day, but it's nice to have available when I feel like making this recipe!
eggs
sugar
brown sugar
peanut butter, creamy
butter
baking soda
baking powder
salt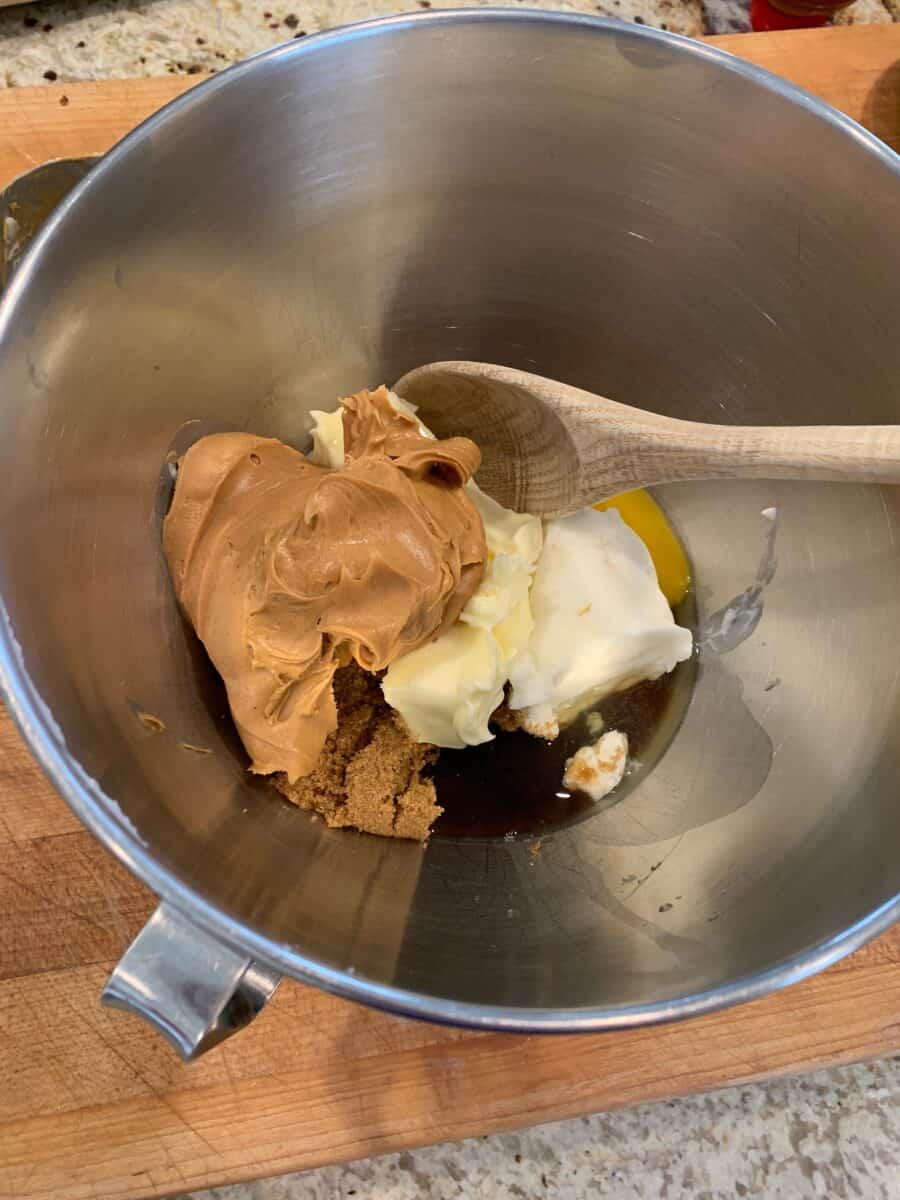 Storing Cookies
Cookies dry out quickly, so after I've stacked up the amount that we plan to enjoy within a day or so, I pop the rest into plastic freezer bags as soon as they cool. This helps ensure the cookies are just as fresh and tender as the moment they came off the baking sheet.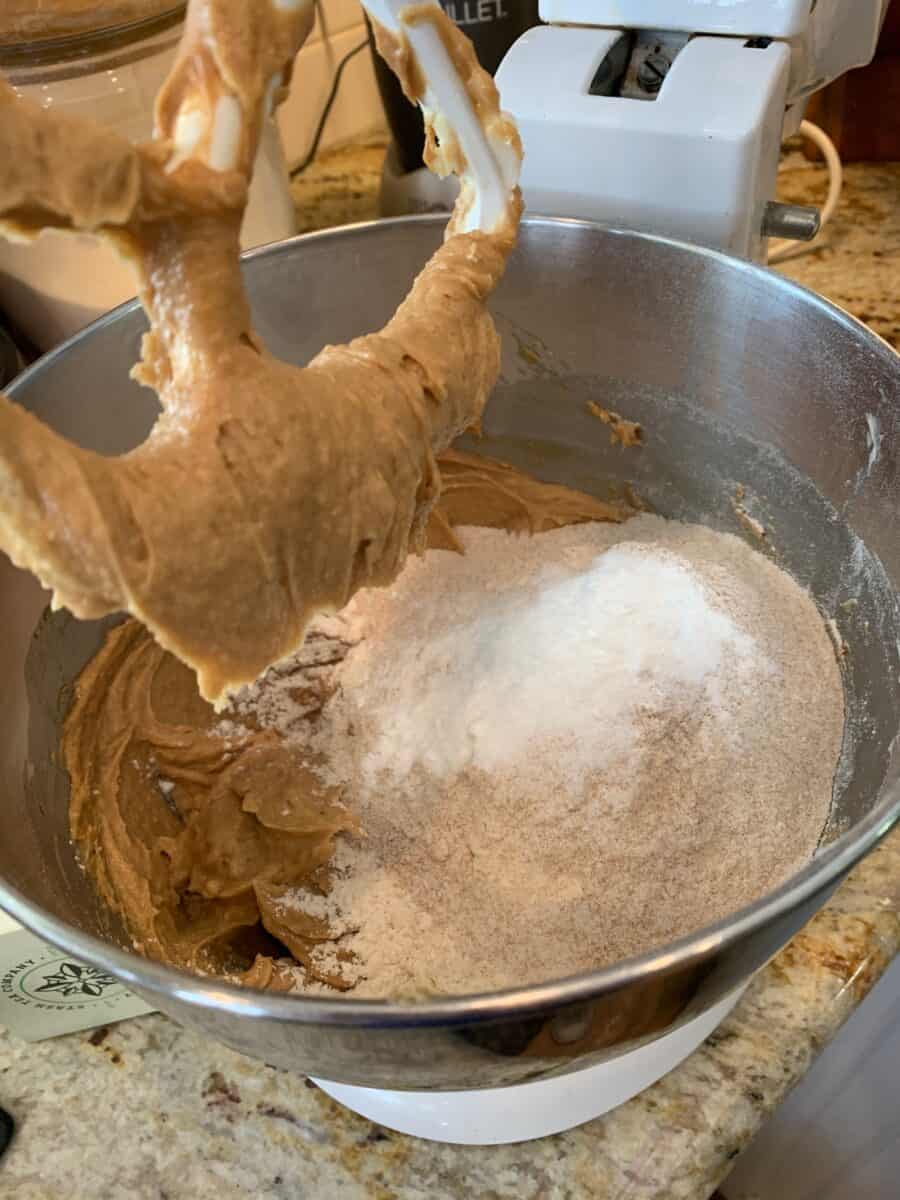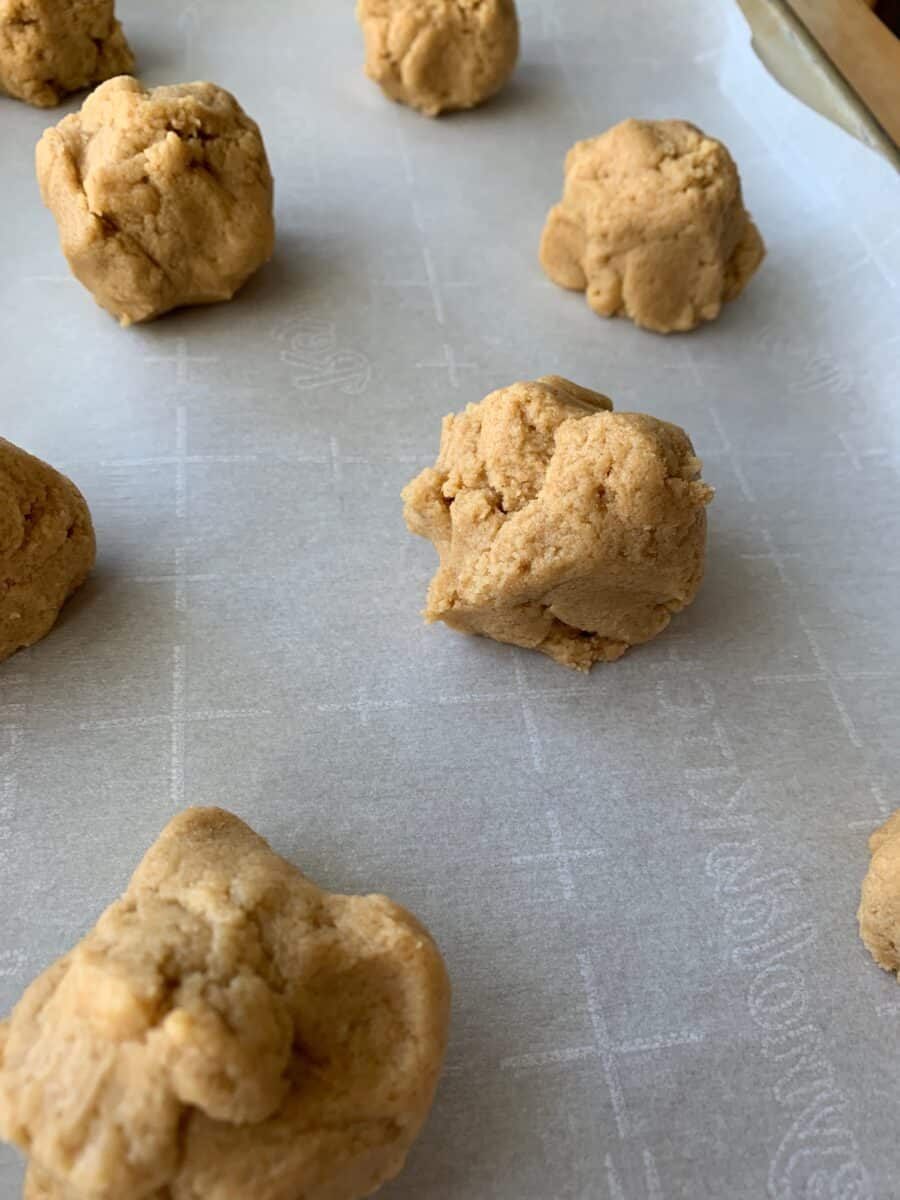 Parchment paper isn't a must, you can also bake these on a greased cookie sheet with great results. But I like using parchment paper since it's so durable and can provide a clean, hot surface for each batch that goes into the oven.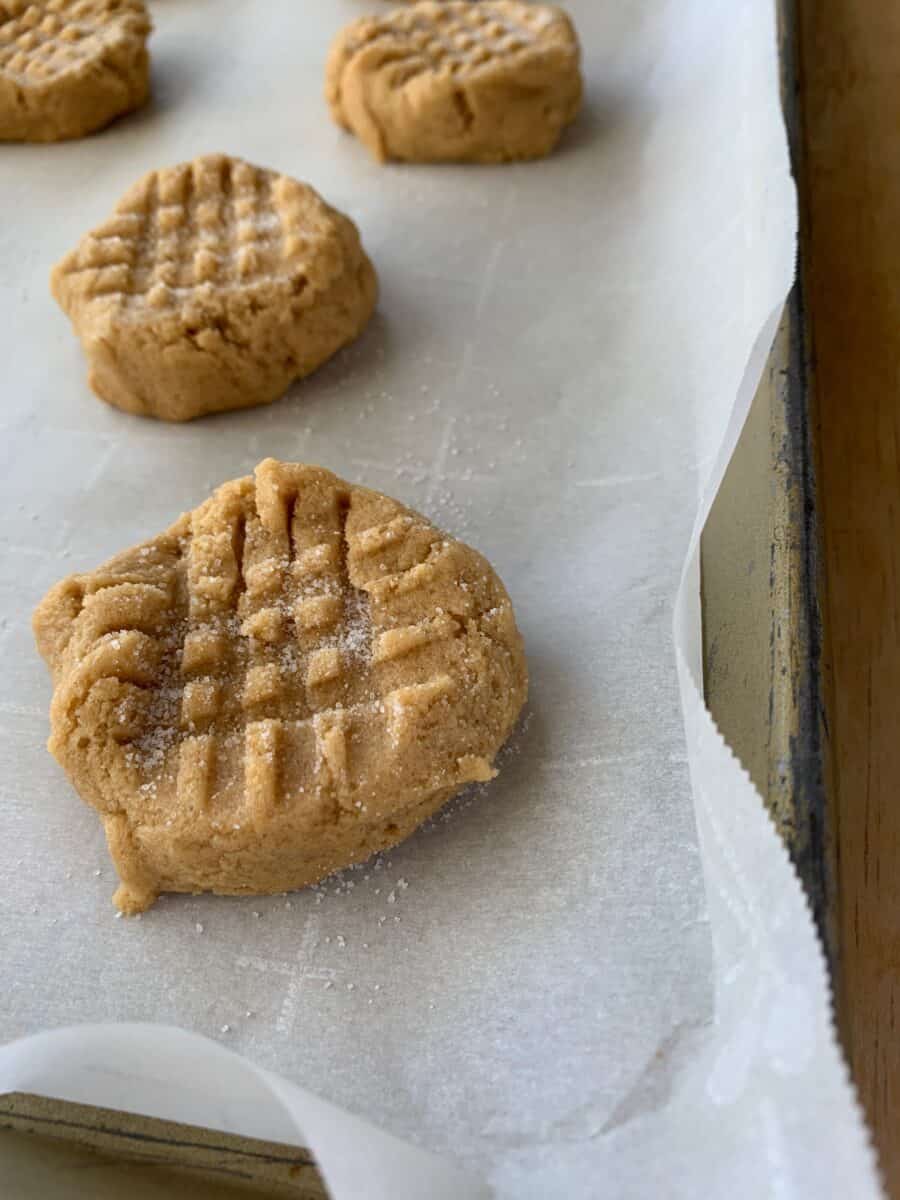 I have several peanut butter recipes in my collection, but this has been my go-to recipe for years. I had the ingredients written down on a piece of paper in one of my well-worn recipe binders, but it originally came from an old Betty Crocker children's cookbook my daughter loved as a little girl - she's now 23, and the cookbook is long gone from our house, but I'm so glad I saved the recipe. Believe me, if you like peanut butter you will love these cookies.