Crunchy Cole Slaw is crisp and delicious. It has a tangy, yet slightly sweet sauce that helps to bring out the crunch in the cabbage, carrots and fennel. Yes, this is a fennel recipe too!
Note: The links you find on this page are paid links, Amazon Associates. That means I make a small commission when you click and shop. Your cost is always the same and I only link to products or ingredients that I use or totally love.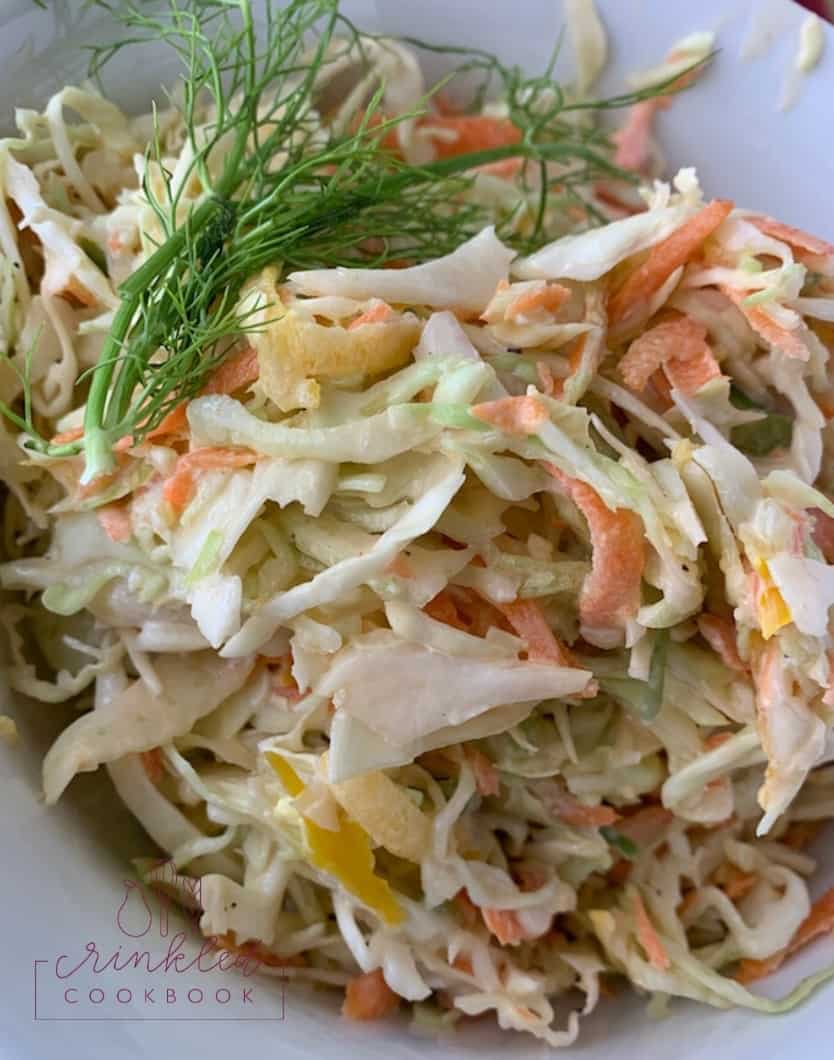 Ingredients to have on hand
cabbage
green and yellow pepper
carrots
fennel
Greek yogurt
horseradish sauce
sour cream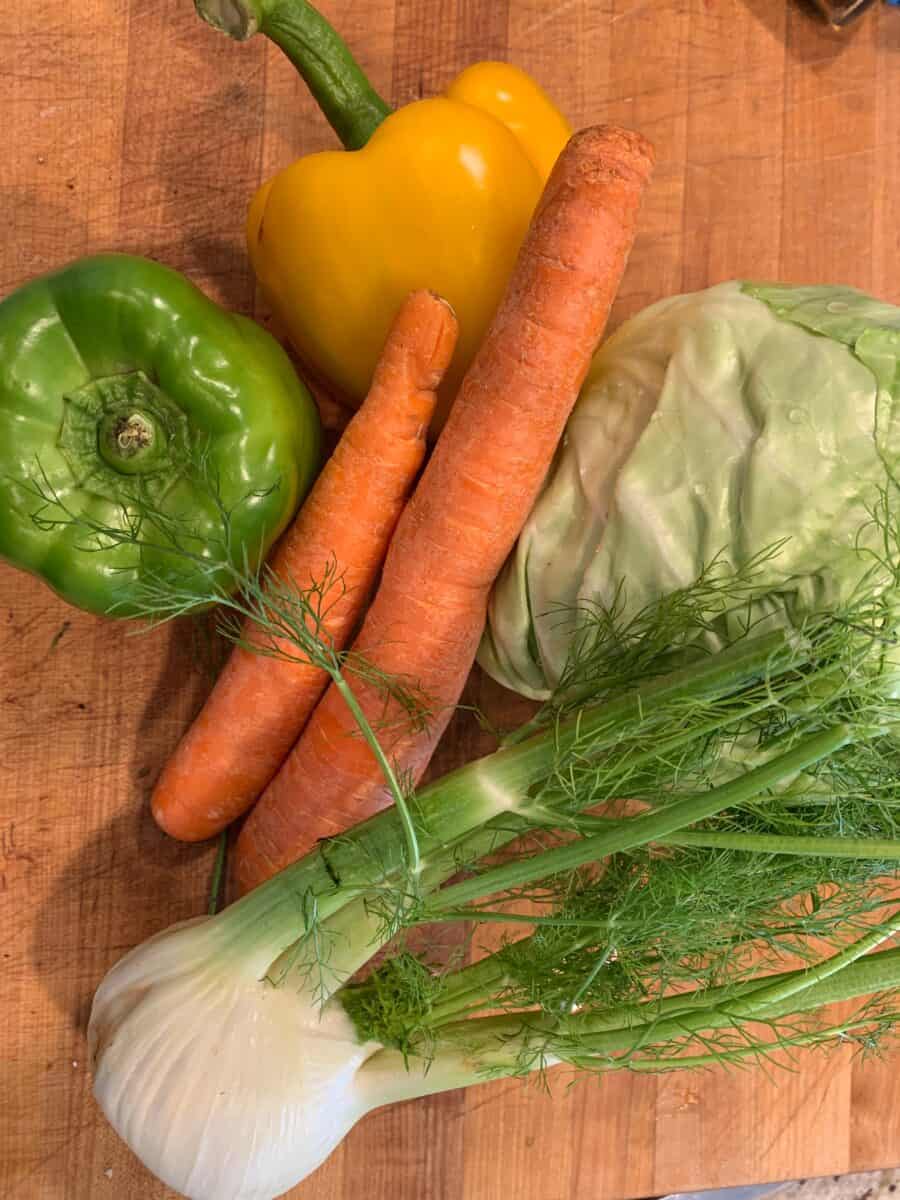 Why Fennel?
We might not use fennel everyday, but believe me, it adds great texture and a touch of sweetness. It's perfectly suited for a distinctive cole slaw like this. Fennel smells a bit like licorice, but the flavor it adds to a side dish like this is fresh and delicious.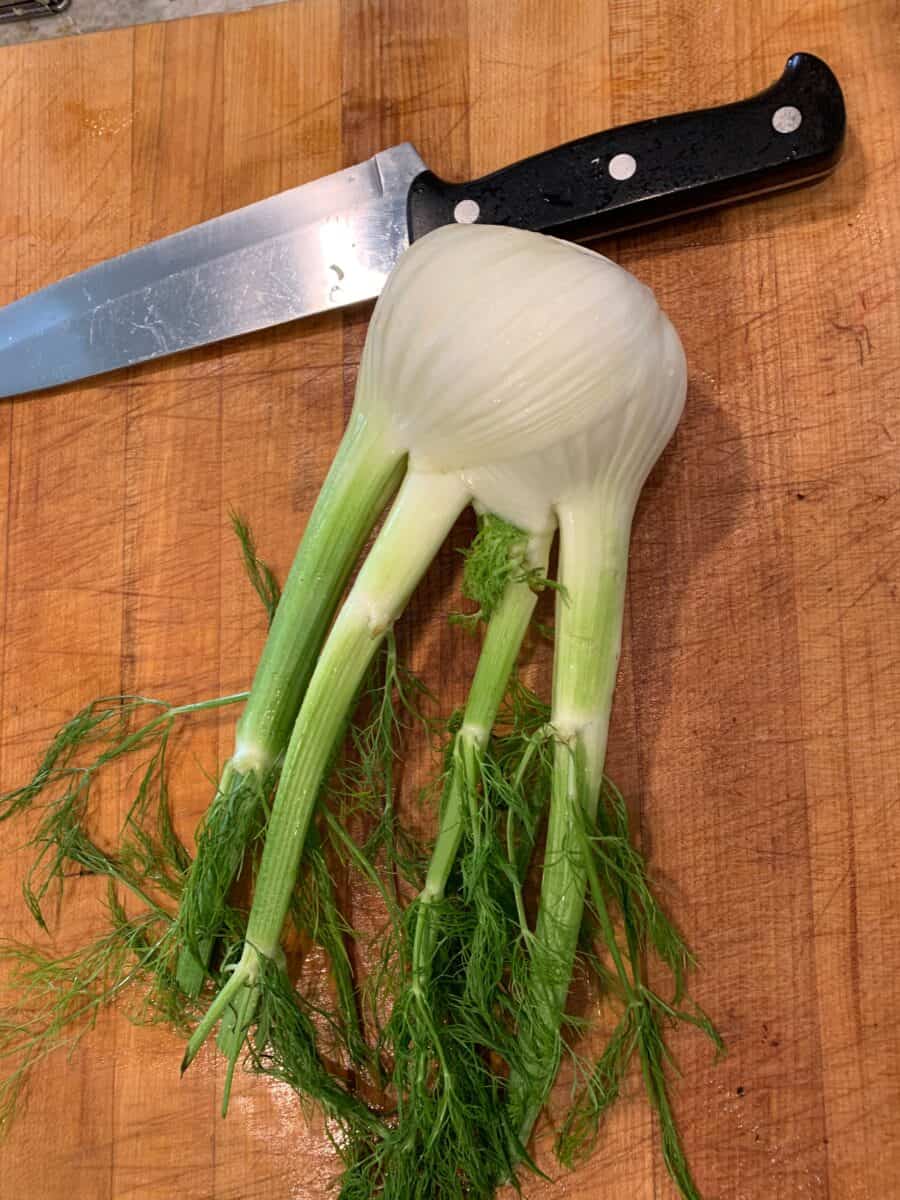 Where do I find fennel?
Believe it or not, it's easy to find fennel. Most grocery stores have it. Sometimes it's in short supply since it is an ingredient that most folks don't use every single day. Just look for the distinctive bulb and the feathery-like stalks in the produce section.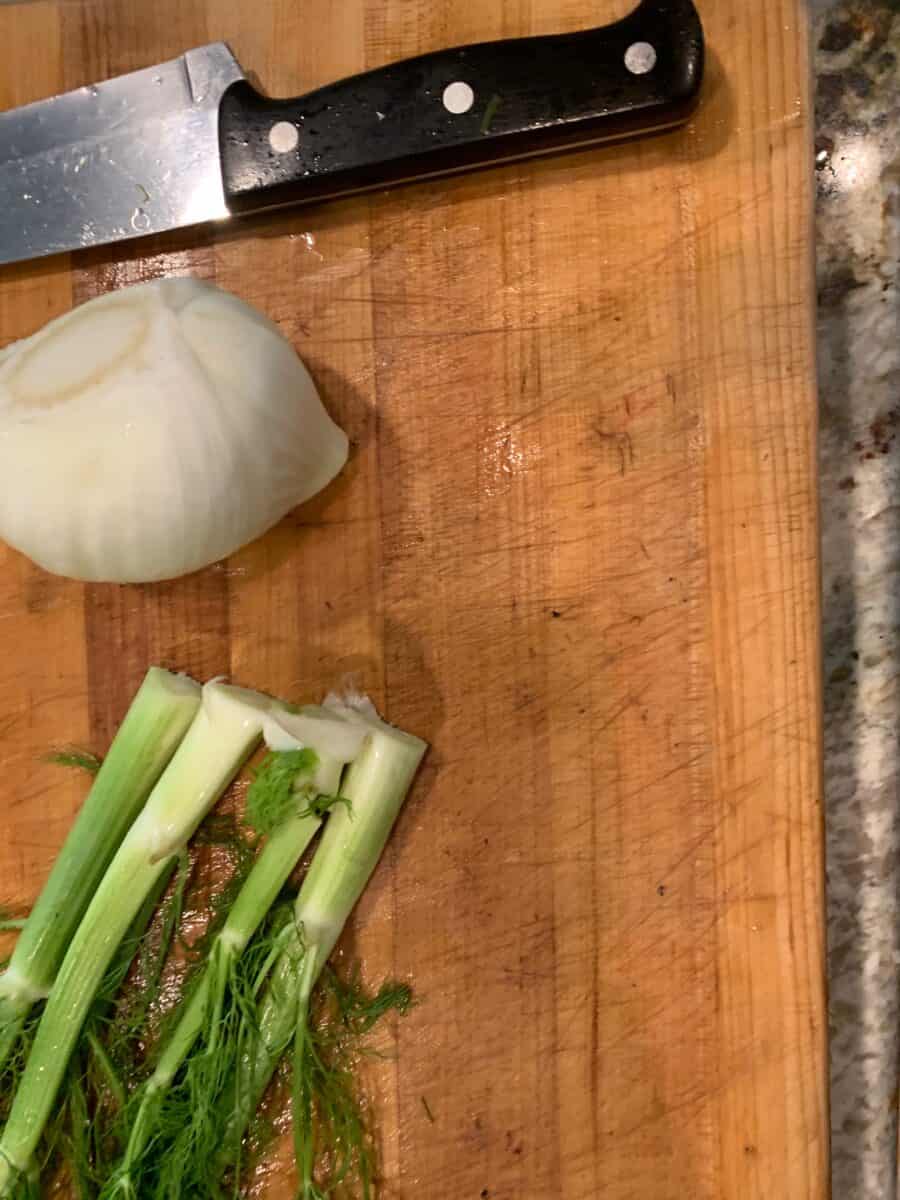 Save the Fennel Stems
Even though the feathery, green stems on the fennel aren't added to the cole slaw, I love to save them for use as a garnish. Gorgeous.
Equipment
I like using this handy tool to create the perfect texture for slaw. But a mandolin will work too, as long as the blades are wide enough to hold cabbage.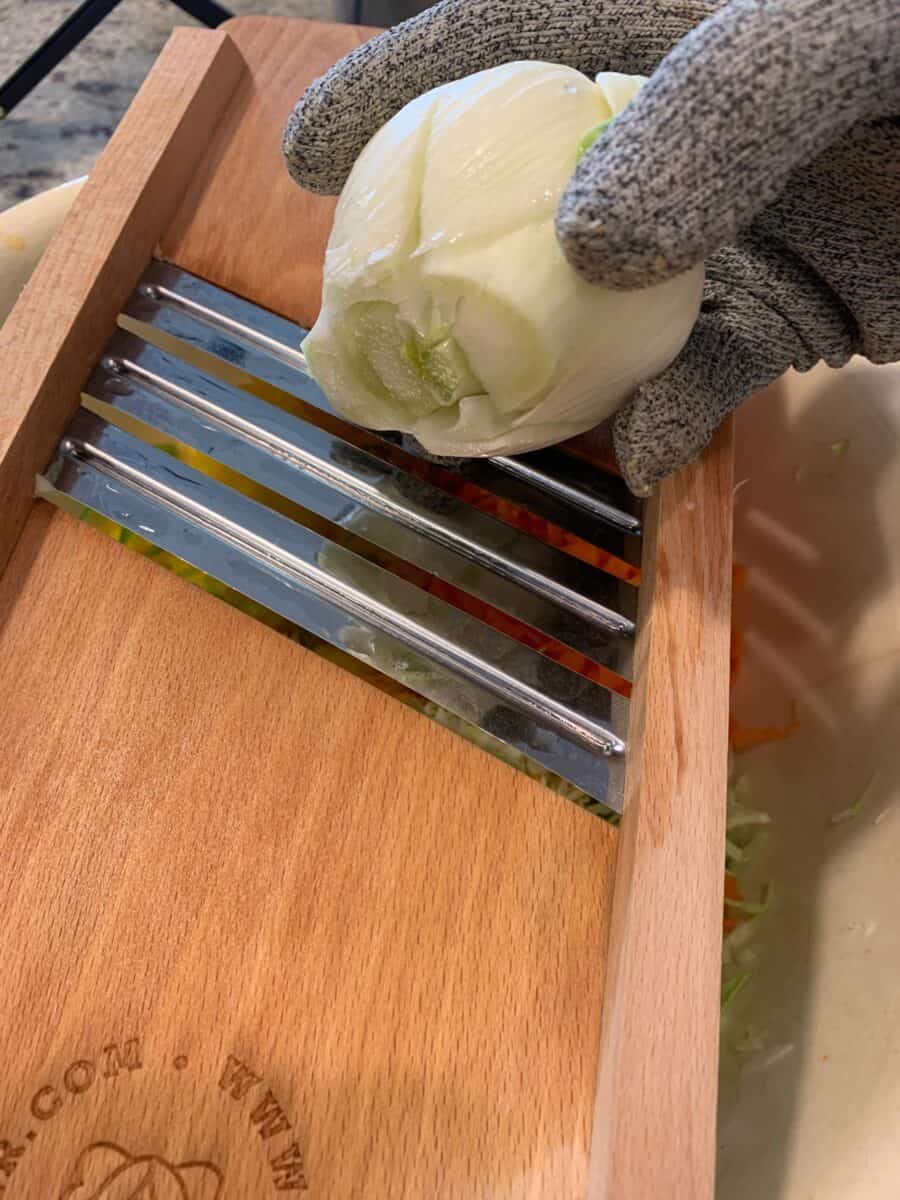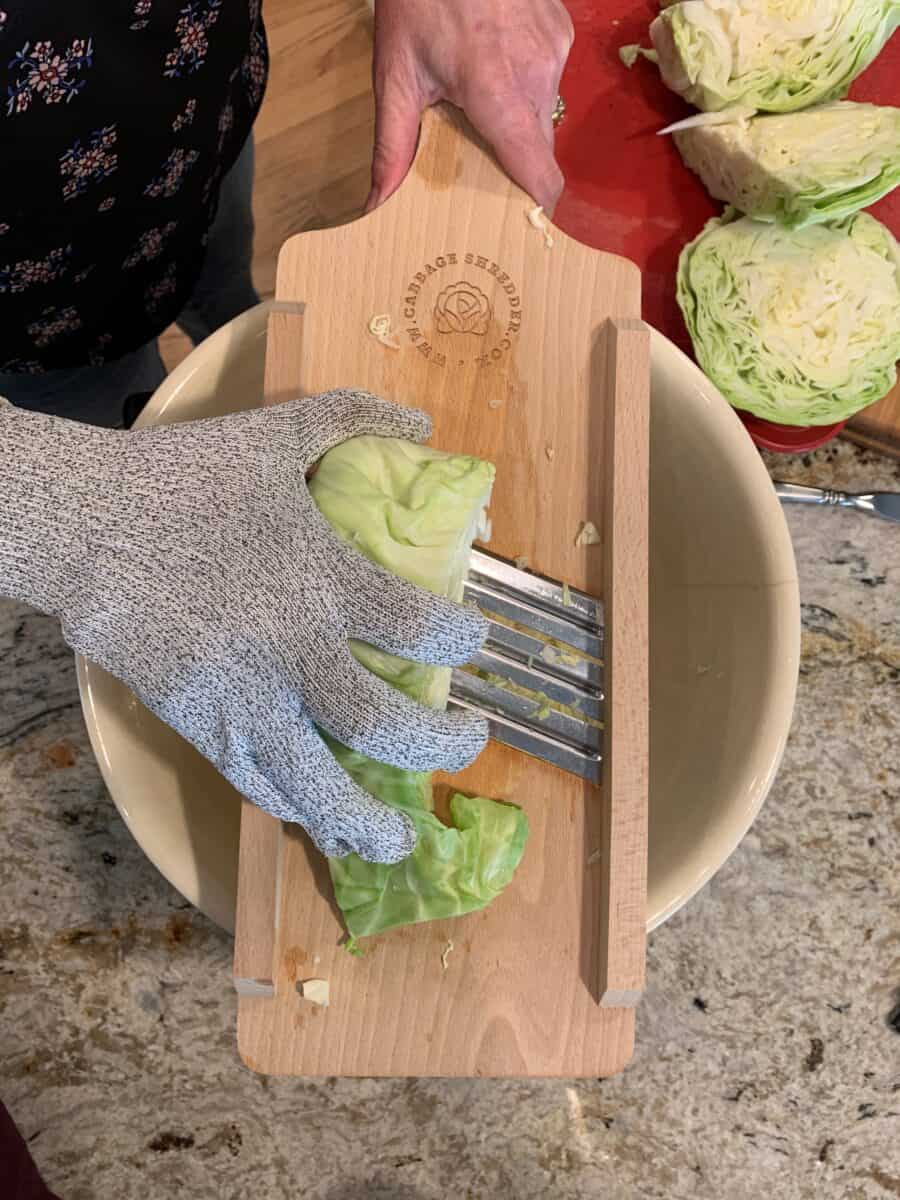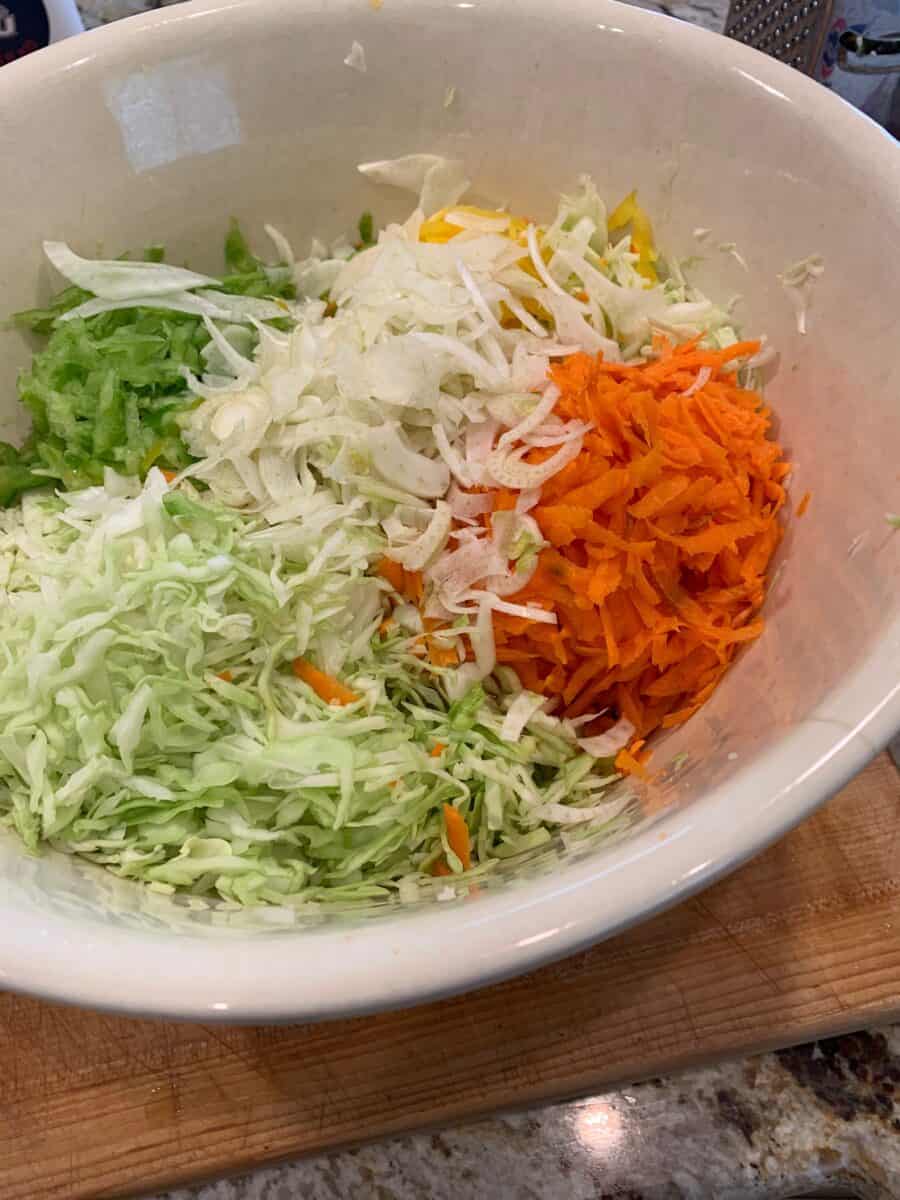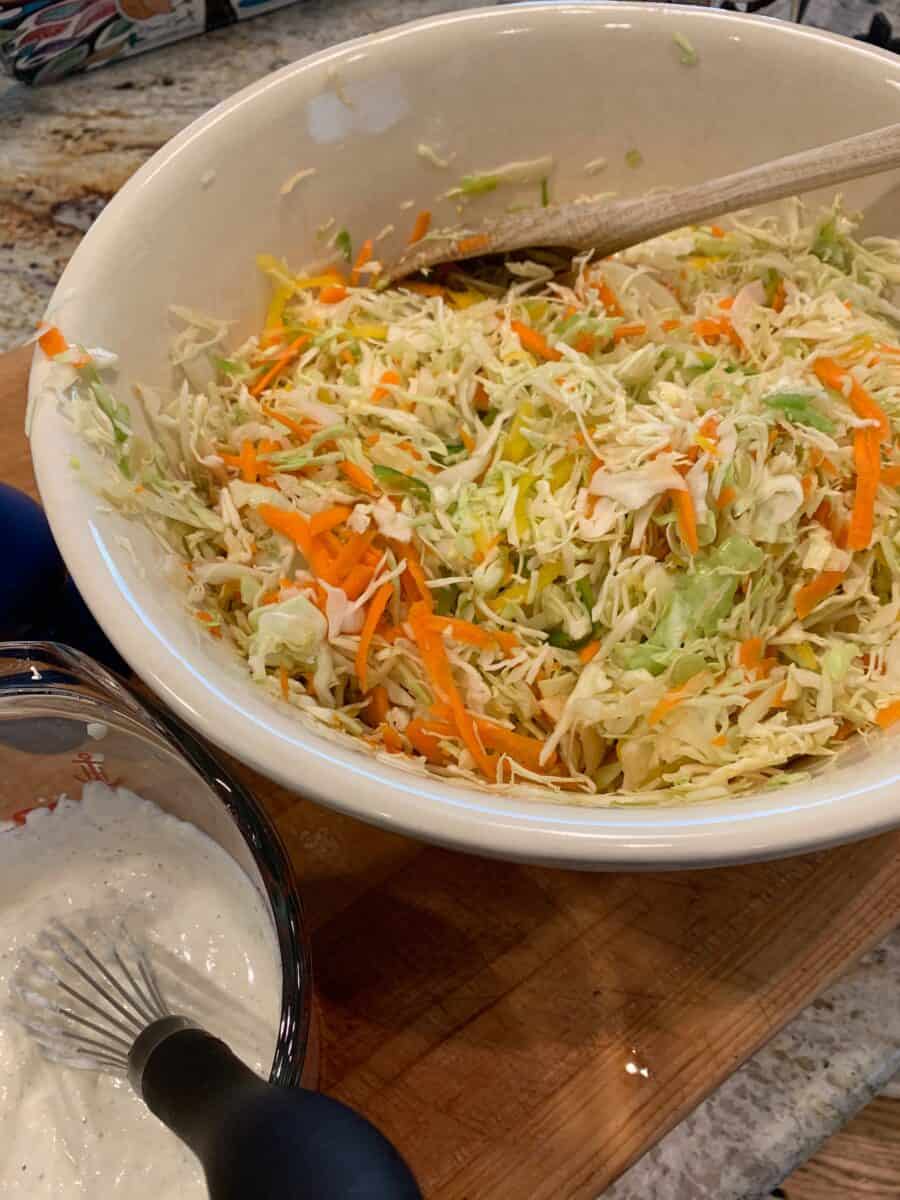 Serving Cole Slaw
This cole slaw is delicious served right away, but the crispy crunch will remain even if you wait until the next day to enjoy it. That's what I love most about this recipe, how the veggies all keep that crunchy disposition for about a week, and don't get soggy.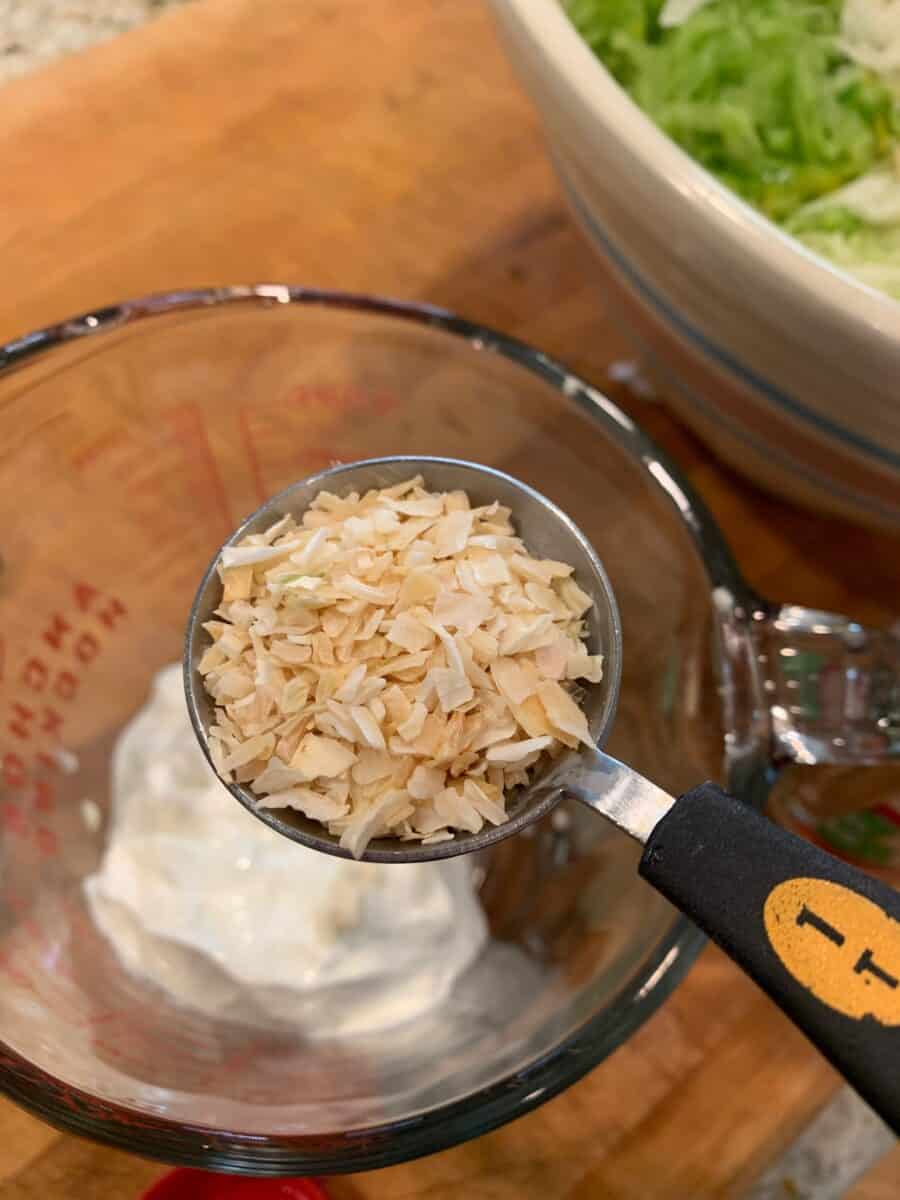 Veggie Options
I use onion flakes instead of fresh onion in this cole slaw because I like the onion flavor, but the dried flakes means no one's going to bite into a chunk of raw onion. But if you prefer the freshness of a using raw onion use about ¼ cup diced.
I've made this with a red pepper too, but I think the green pepper offers a more subtle and smooth flavor.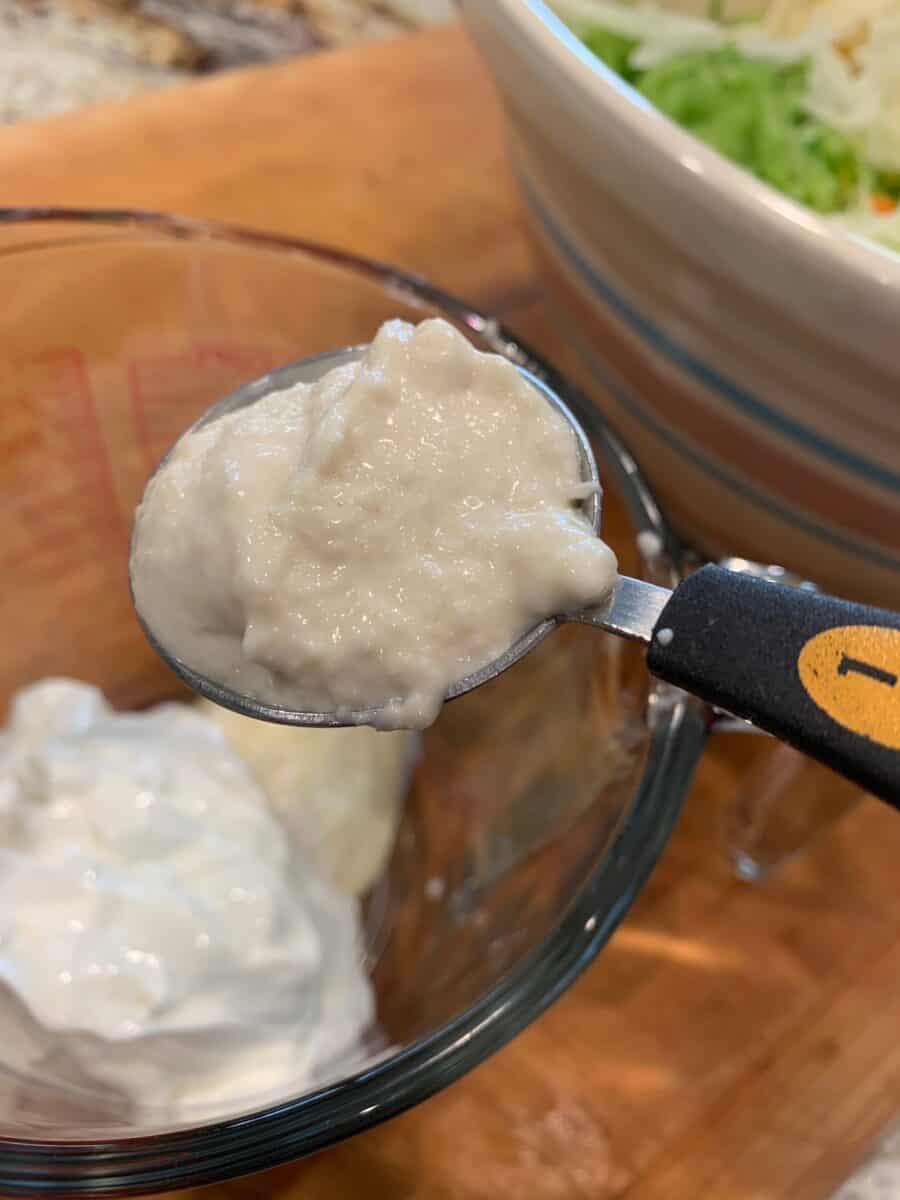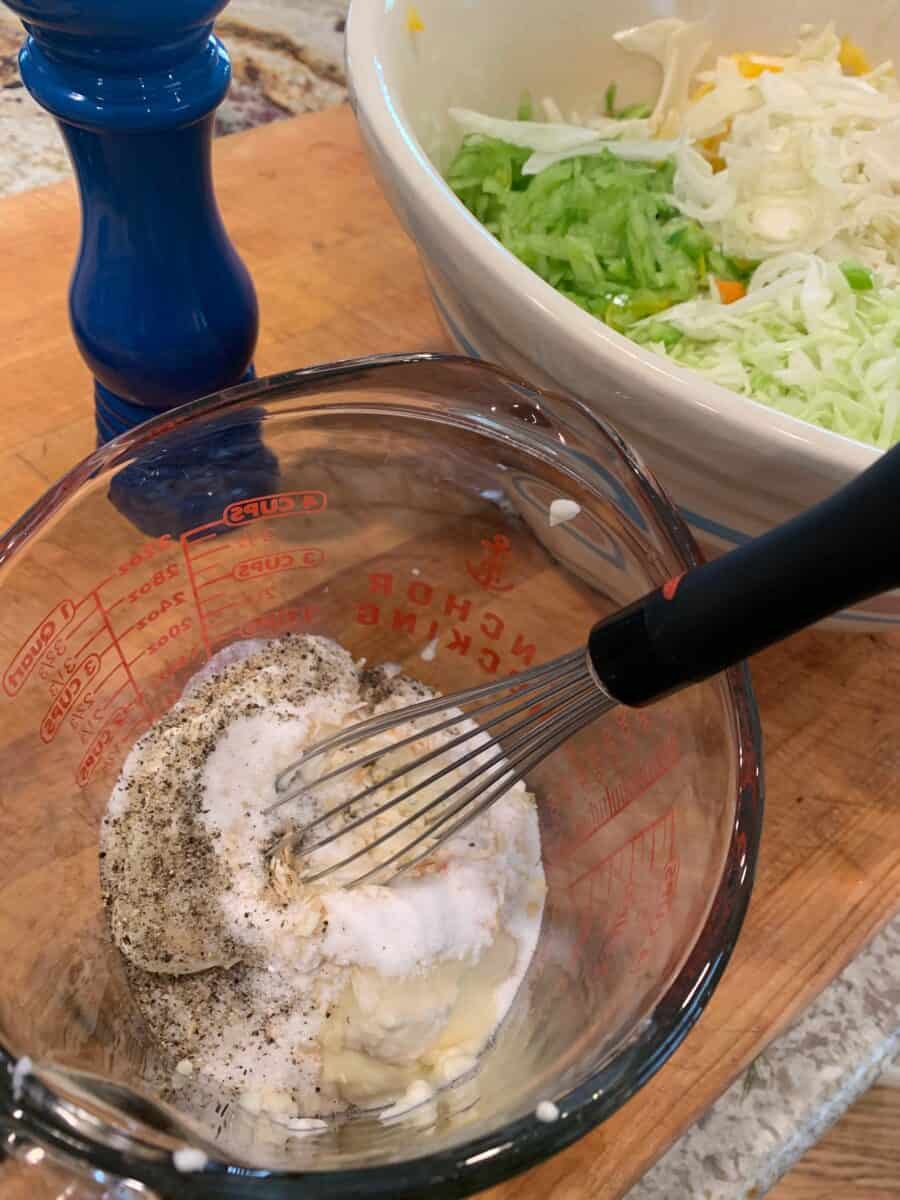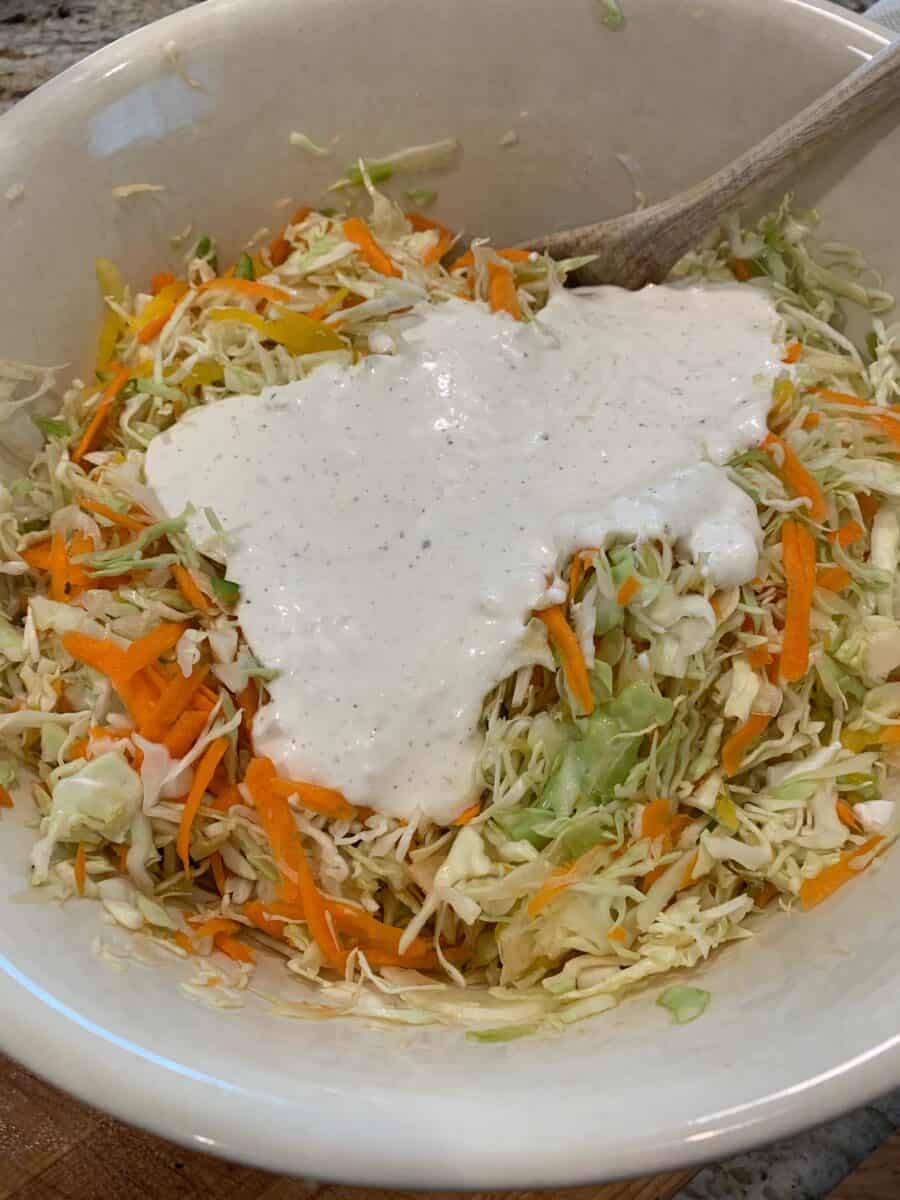 Other Sides
Here are a few other side dish recipes I think you'll love! All of these are delicious when served with my Crunchy Cole Slaw.
Recipe