Crockpot Banana Bread is delicious. We don't always think of our Crockpots as the best place for baking, but when it comes to banana bread, it is in fact the perfect place to create a delicious and perfectly moist, round loaf of bread goodness. Added bonus, it's easy to make.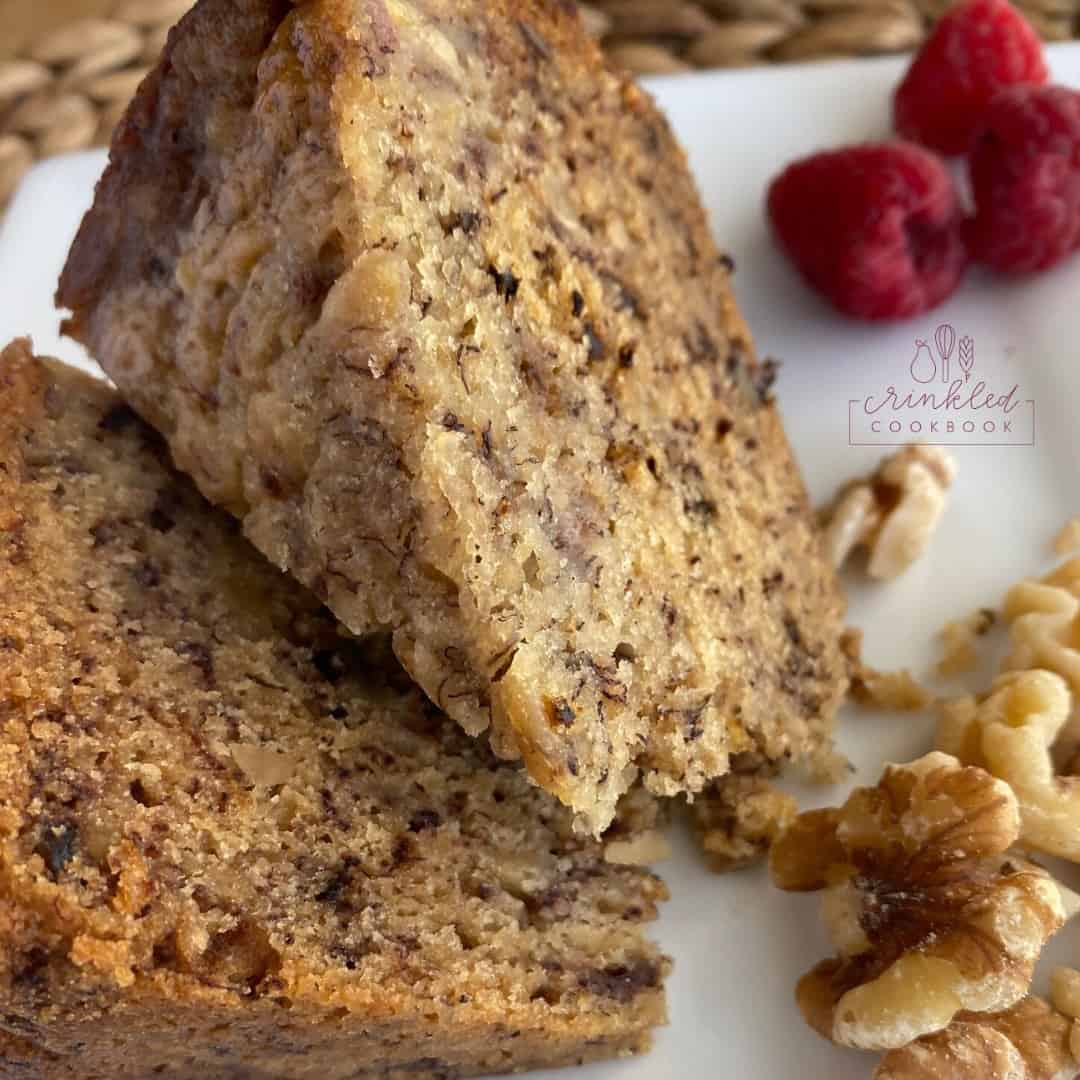 Ripe Bananas Only
A banana that hasn't ripened properly will be difficult to mash and will lack the sweetness that is needed for your banana bread to taste delicious. To get the richest, sweetest taste and best texture, only use ripe bananas to make banana bread. Look for banana peels that have at least half the peel covered in brown spots. If you look online there are some tricks and tips for speeding up the ripening process. But I've never tried any of those methods so can't recommend them. If your bananas are ripe and ready before you plan to make bread, just peel the bananas, place the fruit in a freezer-safe container and store them in the freezer until you are ready to bake your bread.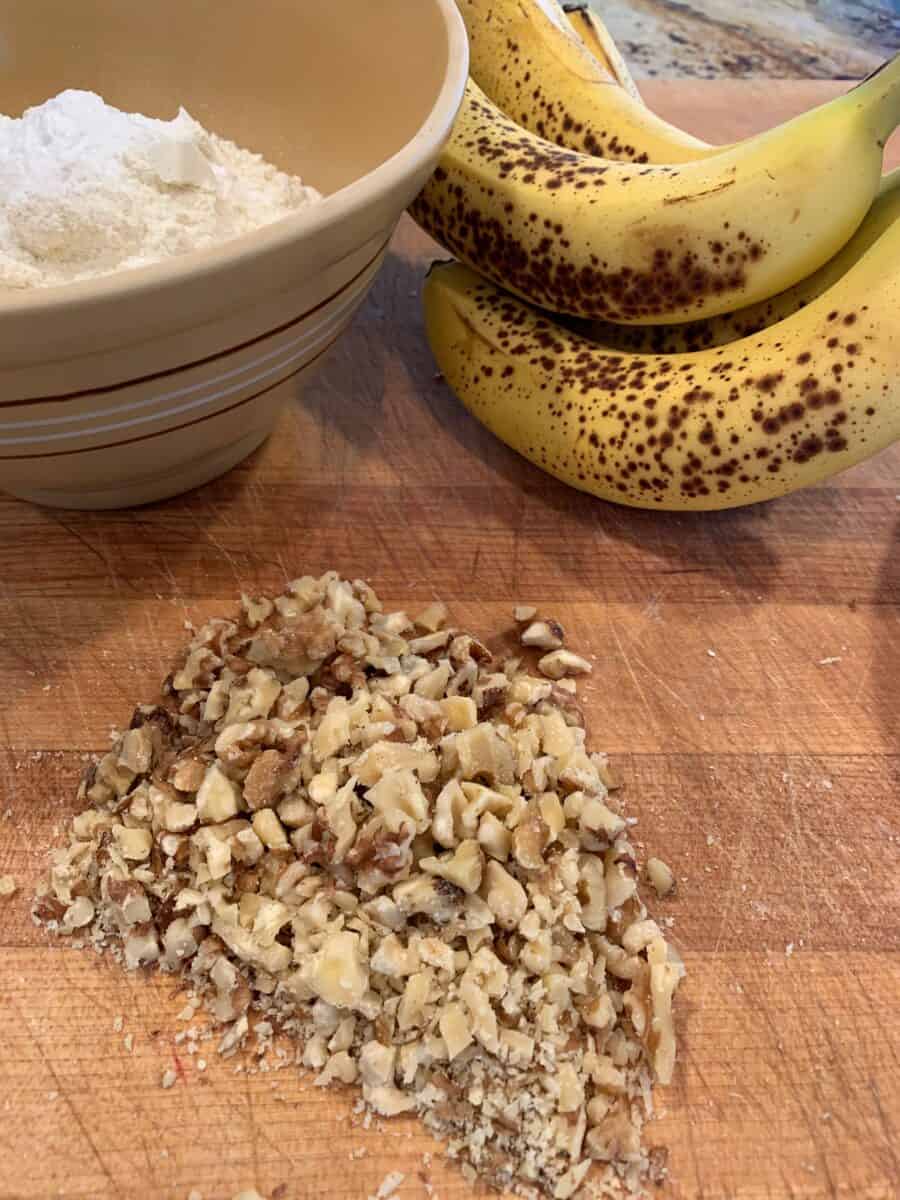 Nut Option
I like to use walnuts in banana bread, but pecans are a nice alternative since they have a similar texture. Keep in mind, the flavor will be slightly different. Pecans are a little softer than walnuts and have a sweeter taste. If neither are on hand, you can still make delicious banana bread without any nuts.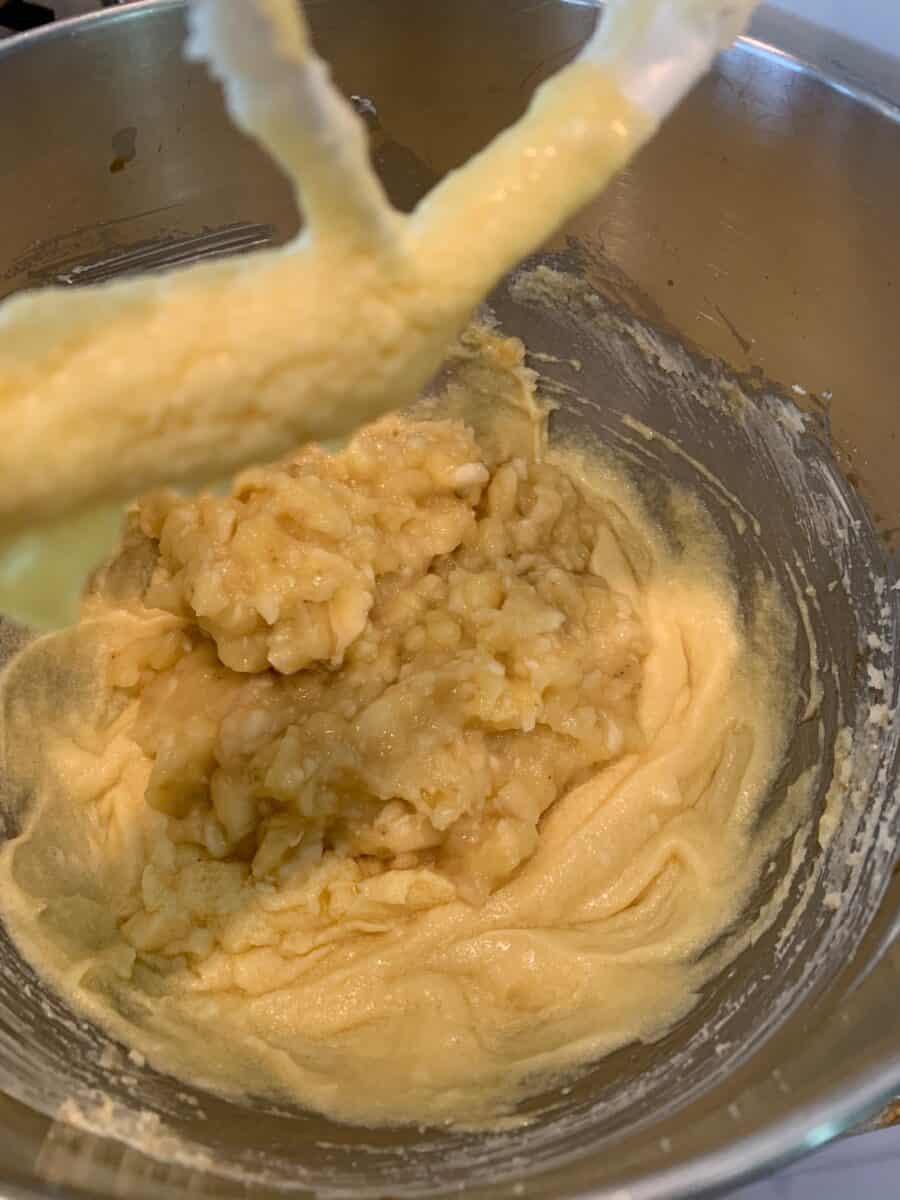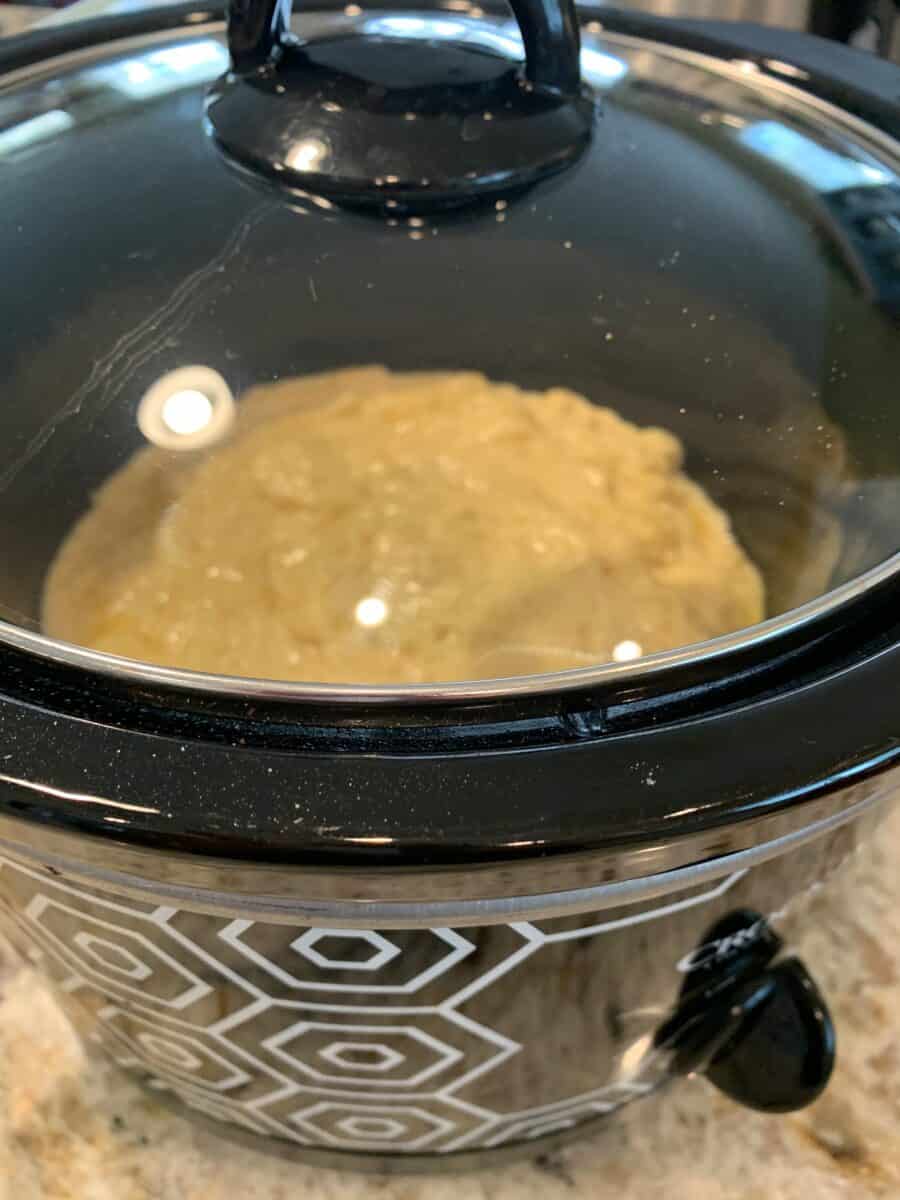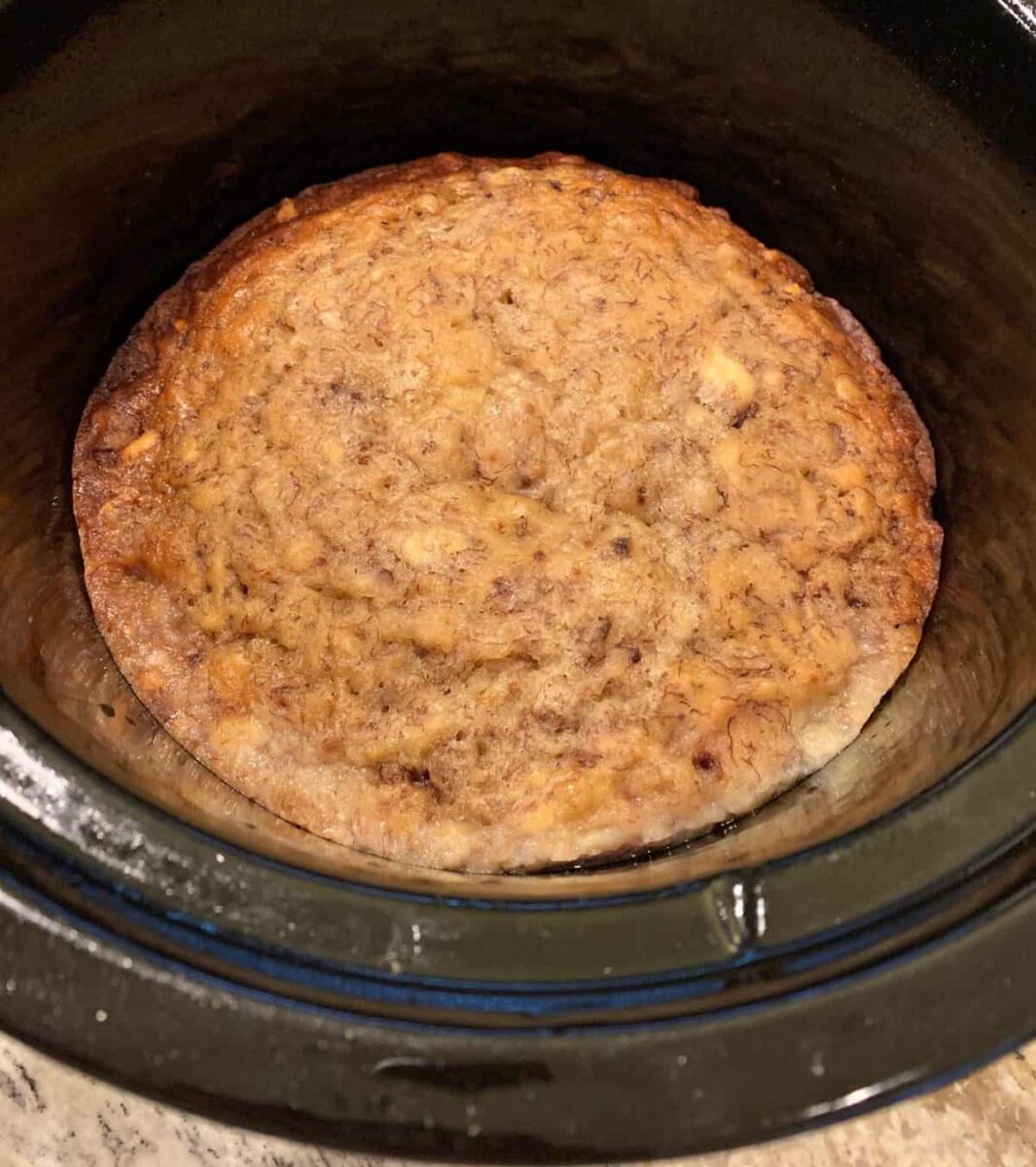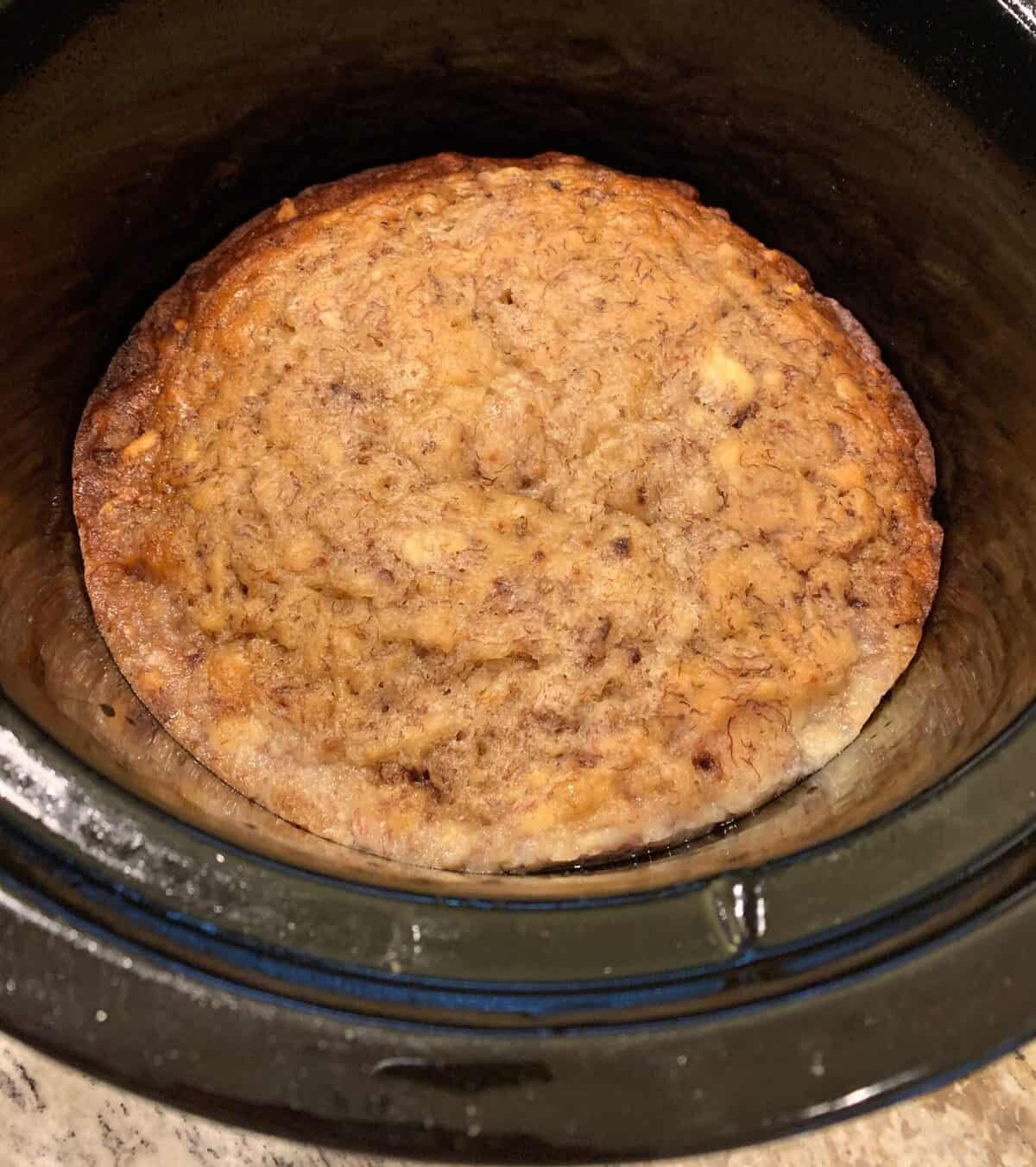 Remove Carefully
Getting the cooked banana bread out of the stone crock isn't hard, but you'll want to be careful handling the hot stone liner. After baking, I lift the stone liner out of the crockpot, run a knife around the edges of the bread then place a cooking rack on top of the liner and carefully flip it over - using oven mitts to protect my hands. The bread should fall right out. Since the top of the bread has more a appealing texture than the bottom, I place another cooling rack on top of the bread that was removed and flip it over again.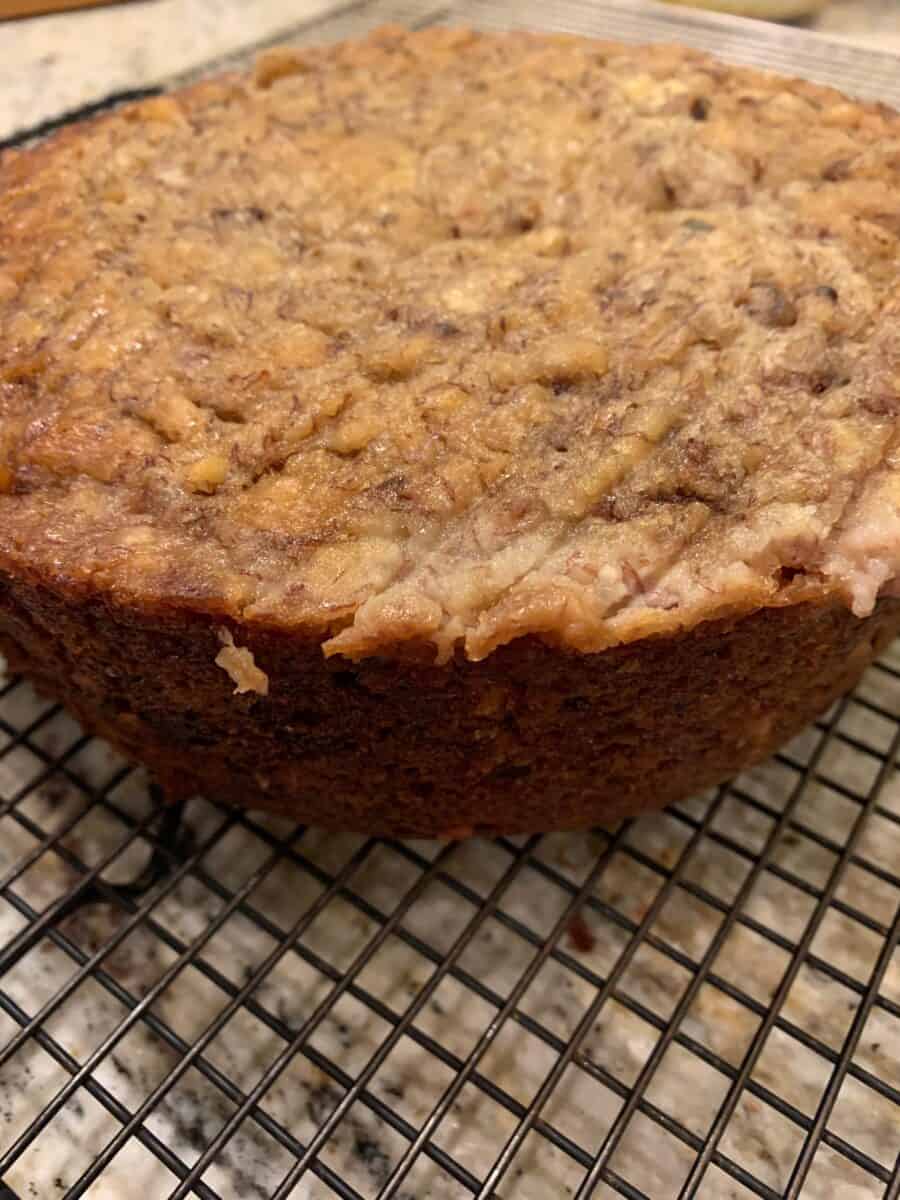 Storing Your Bread
Keeping your banana bread fresh is key to enjoying every single last wedge. This will stay fresh and delicious for 3-4 days after baking. After the first day, I cut the loaf into wedges, wrap in waxed paper and store in the refrigerator. The bread is excellent warm or cold and is easily warmed up in the microwave.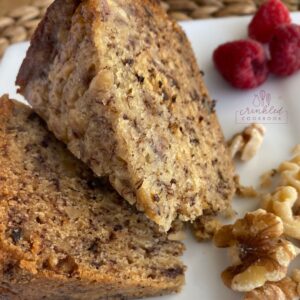 Crockpot Banana Bread
We don't always think of our crockpots as the best place to do baking, but when it comes to banana bread, your favorite crockpot is in fact the perfect place to create a delicious and perfectly moist, round loaf of made from scratch bread.
Print
Rate
Pin Recipe
Ingredients
2

cups

flour

1

teaspoon

baking soda

1

teaspoon

salt

2/3

cup

chopped walnuts

1/2

cup

unsalted butter

softened

1

cup

sugar

2

eggs

1

teaspoon

vanilla

2

cups

mashed ripe bananas

about 3 large or 4-5 small
Instructions
Use a 4.5 quart crockpot. Switch crockpot to high and remove interior stoneware crock, spray the interior of the stoneware with Pam, or grease with shortening, and set aside. (This is an important step - we are preheating the "oven" by switching the crockpot to high while we mix up the dough.)

In a small bowl, combine flour, soda, salt and walnuts.

In a KitchenAid mixer, or large bowl, beat softened butter and sugar until fluffy. Add eggs, vanilla extract and mashed bananas and mix again. Add dry ingredients and stir just until blended - don't over mix.

Pour batter into stoneware crock and place in warmed crockpot liner. Cover and bake on high for 3 hours. Check at about 2 and a half hours. The bread is done when a toothpick inserted in the center comes out clean.

Switch crockpot to off and remove stoneware. Gently loosen the edges with a knife and invert onto a cooling rack.
Serving and Storage
Cut into wedges and enjoy warm or cold. Delicious with fresh fruit and your morning coffee. This stays fresh for 3-4 days and stores best if refrigerated after the first day.
Nutrition
Calories:
444
kcal
Carbohydrates:
63
g
Protein:
7
g
Fat:
19
g
Saturated Fat:
8
g
Cholesterol:
71
mg
Sodium:
446
mg
Potassium:
293
mg
Fiber:
3
g
Sugar:
32
g
Vitamin A:
450
IU
Vitamin C:
5
mg
Calcium:
27
mg
Iron:
2
mg
Please note, the nutrition details are estimated using a food database and are offered here only as a guideline for informational purposes.