Blue Cheese and Rosemary Scalloped Potatoes are impressive enough for guests or holidays and simple enough to go alongside a weeknight BBQ. If you like blue cheese, you'll LOVE these potatoes. Crumbled cheese with those distinctive threads of blue, along with fresh rosemary combine for a unique flavor in a delicious made from scratch white sauce. It's a terrific change of pace from traditional scalloped or au gratin potatoes made with cheddar cheese.
Note: The links in this recipe are paid links, Amazon Associates. This means I make a small commission when you click and shop. Your cost is the same and I only link to products or ingredients that I use and love.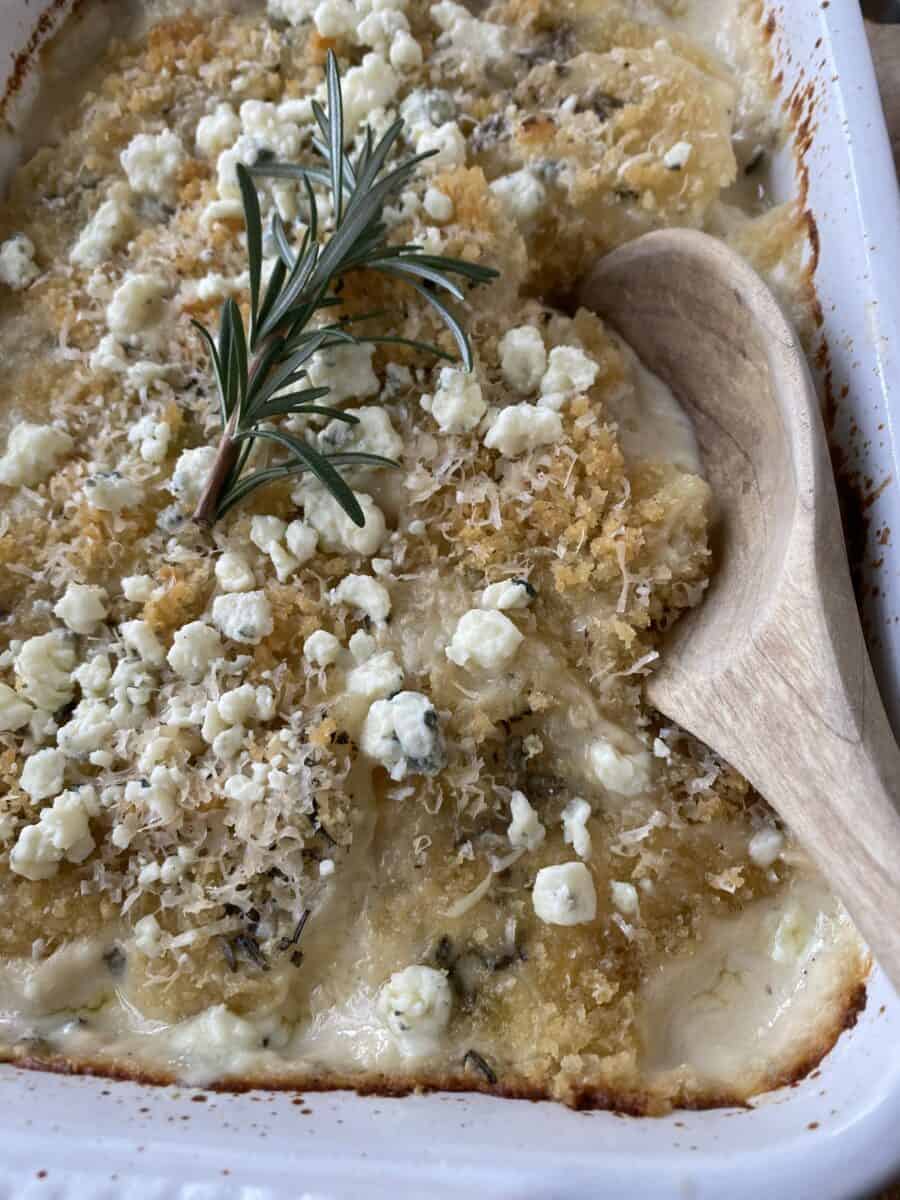 Blue Cheese Replaces Cheddar
This recipe takes a traditional scalloped or au gratin potato recipe - sliced potatoes, cream of chicken soup and shredded cheddar cheese - and ramps it way, way up by replacing cheddar and creamed soup with a combo of blue cheese, parmesan white sauce and fresh rosemary. To help enhance the flavor in the sauce, I recommend using Better Than Bouillon Seasoned Vegetable Base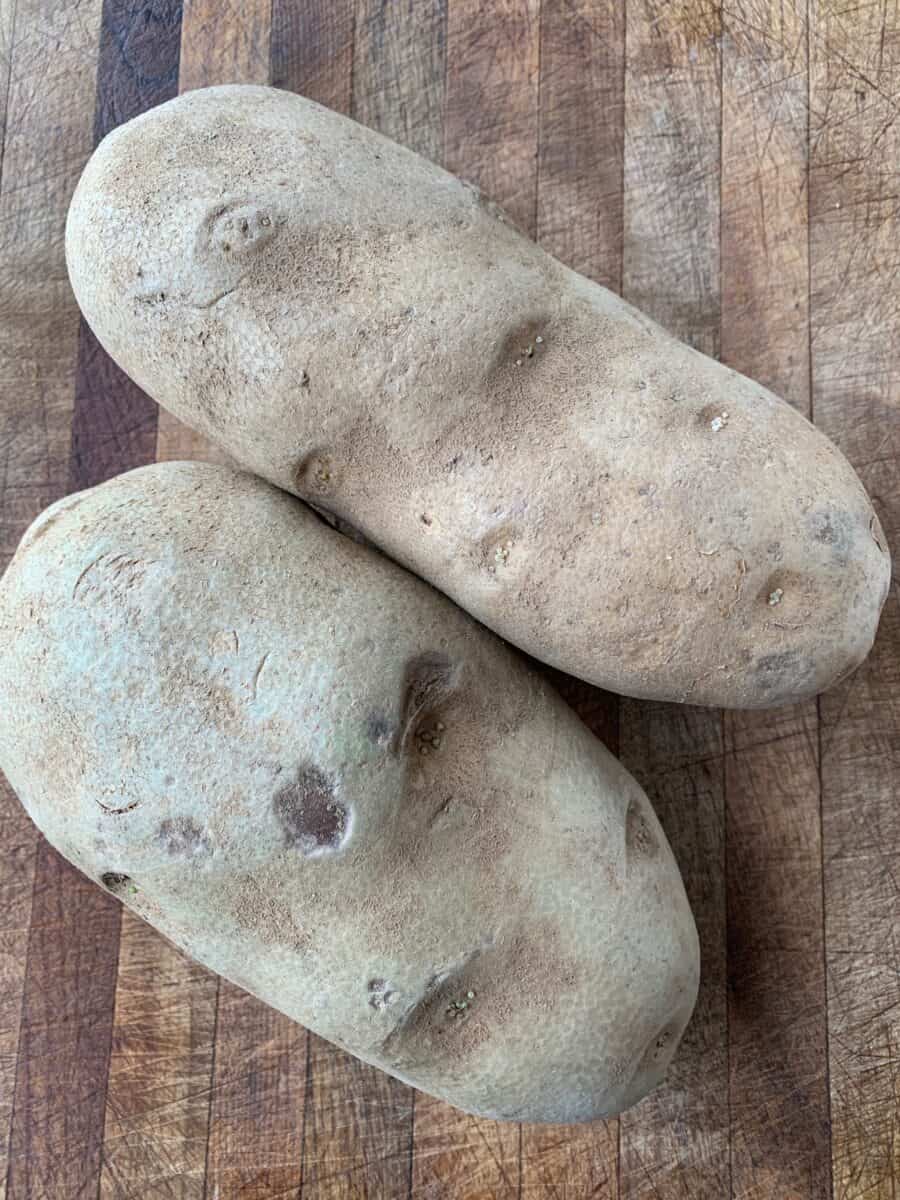 Bonus: Extra Blue Cheese White Sauce
I came up with this new twist on a family favorite recipe by first creating the rich white sauce - but as an added bonus, you will likely have more than you need to coat the potatoes. That's intentional. Why? Because this sauce is equally delicious over pasta and I like to save a cup or so for a rich pasta topping later in the week. Make a fancy white sauce once, eat twice!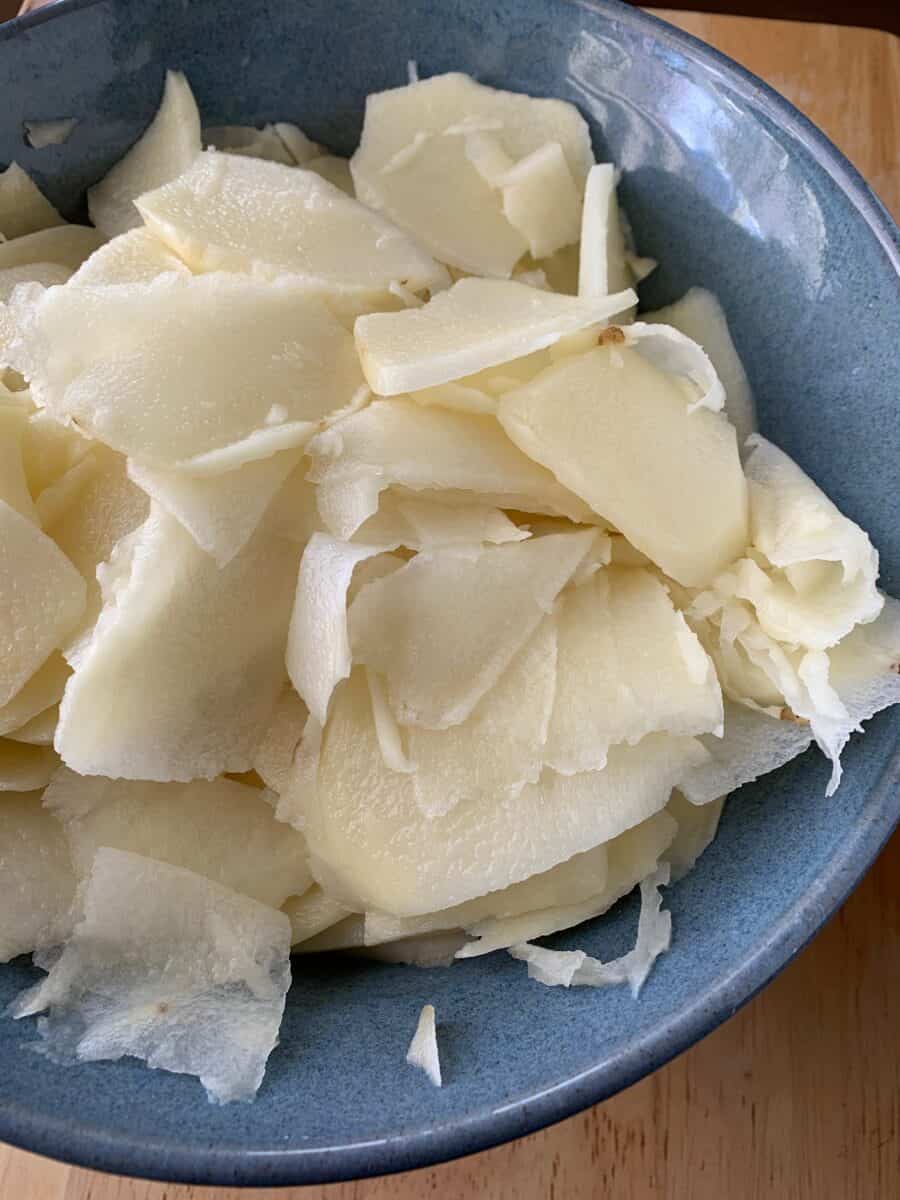 Layer Ingredients
This recipe comes together quickly once you've got the potatoes sliced and the white sauce made. I like to bake this in a 2-quart baking dish. Any shape baking dish will work fine, but a 2-quart size offers just enough space to create two layers of potatoes, sauce and rosemary.
What's the difference between scalloped and au gratin potatoes?
It's such a classic question, and the answer seems to depend on lot on who you ask. Growing up, my family always referred to potatoes layered and baked this way as scalloped potatoes. But my husband's family called them au gratin. According to Southern Living magazine, the difference comes down to whether you include cheese in the recipe and whether bread crumbs are placed on top. To add to the confusion, you'll find plenty of variations in many cookbooks and on restaurant menus. Truthfully, no matter what we call them both scalloped potatoes and au gratin potatoes are a comforting and delicious way to serve potatoes.
Meal Idea
Want to make a meal out of it? I highly recommend serving Balsamic Brussels Sprouts and Classic Potato Rolls with this side dish. Just add your favorite meat or other protein and you are set for a delicious and impressive meal. I can't wait to hear what you think of this recipe! Be sure to rate it below.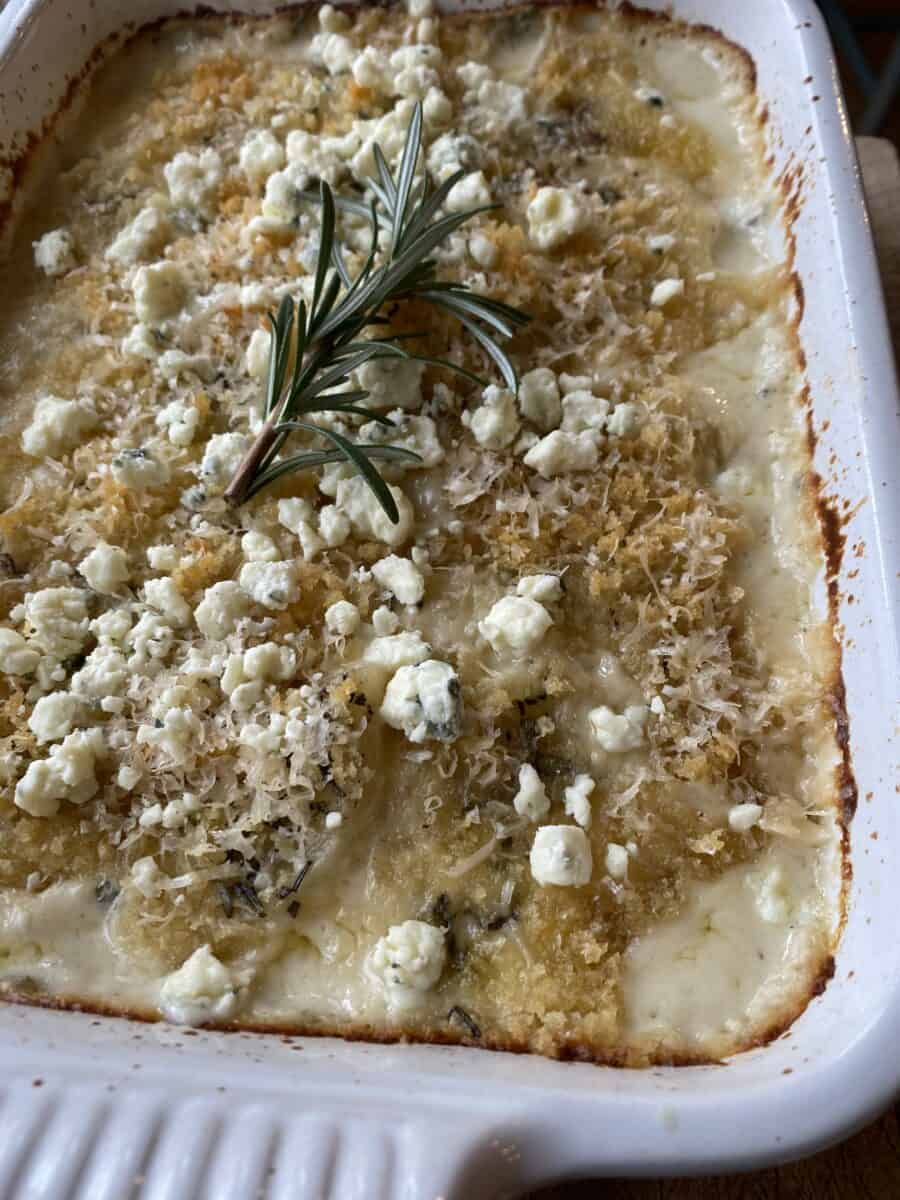 Recipe