Homemade pizza crust is a snap to put together and makes just the right amount for one family-sized pizza. It bakes beautifully and will remind you of the crust from your favorite pizza place.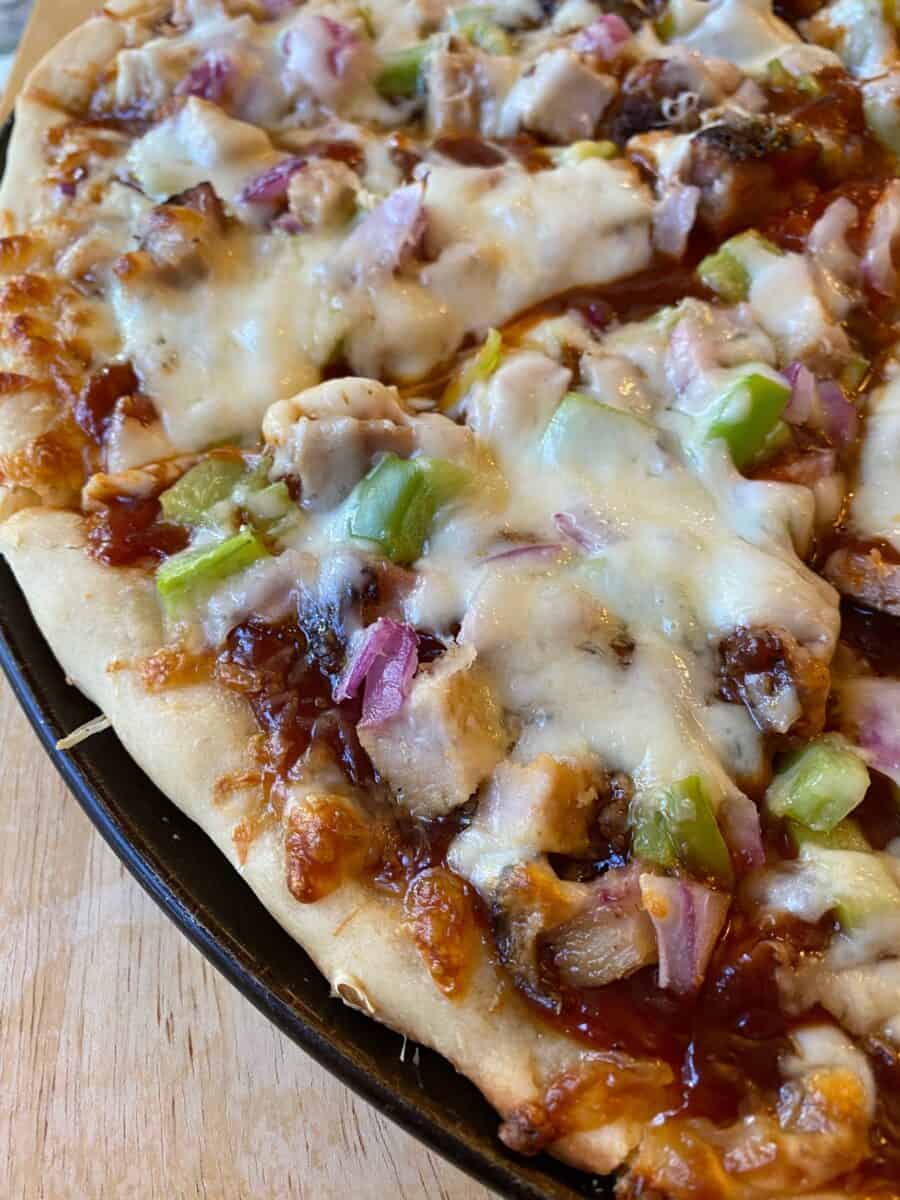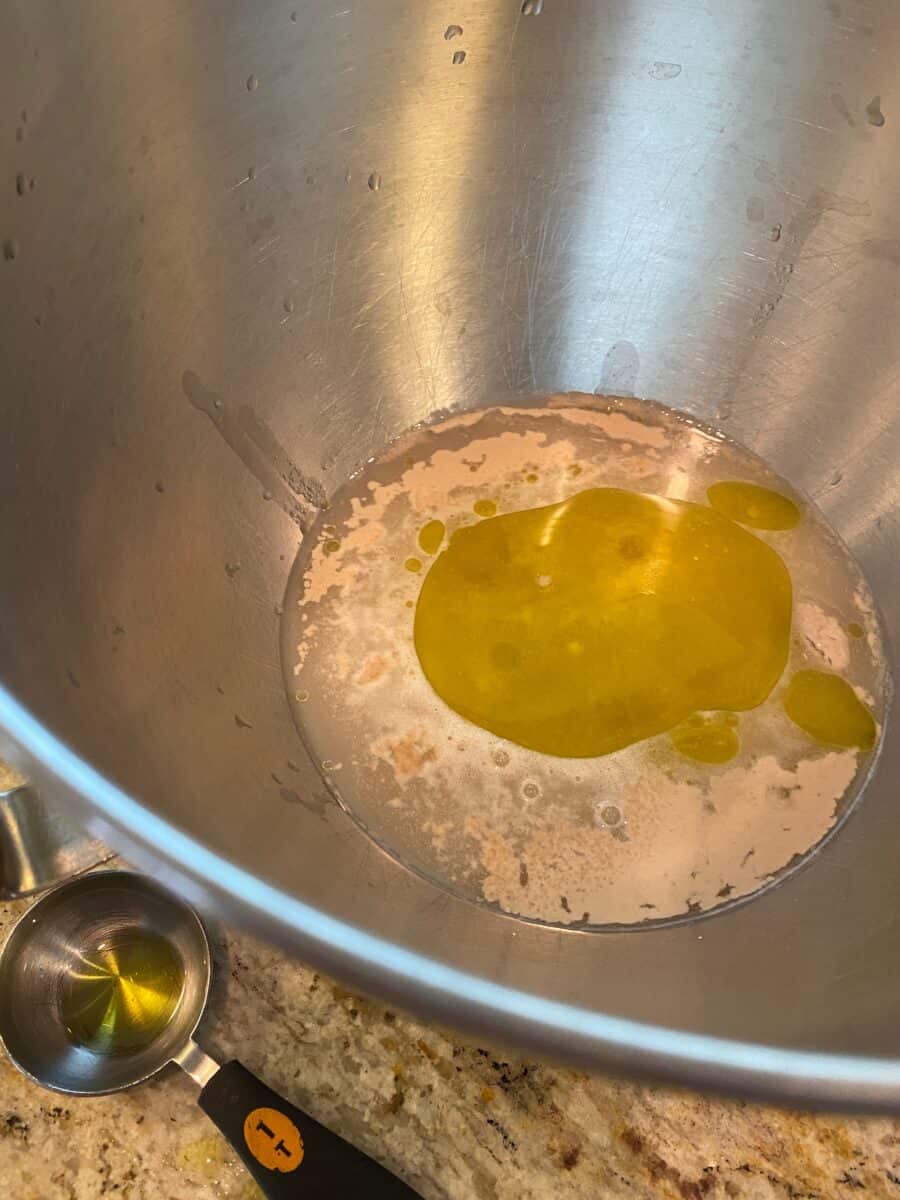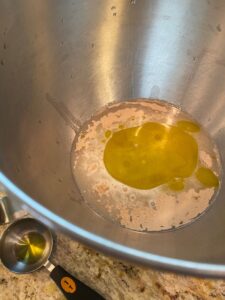 Quick and Easy Pizza Crust
Unlike some bread dough, the rising time for homemade pizza crust is less than 30 minutes and you won't need to wait until the dough doubles in size. Just let the dough sit long enough to rest and "grow" by about ¼ the size of the original mound of dough. Sometimes I've rushed it a little and it still turned out delicious. If you don't often bake with yeast, let this become your gateway recipe to baking with confidence. This pizza crust is quick and easy to make.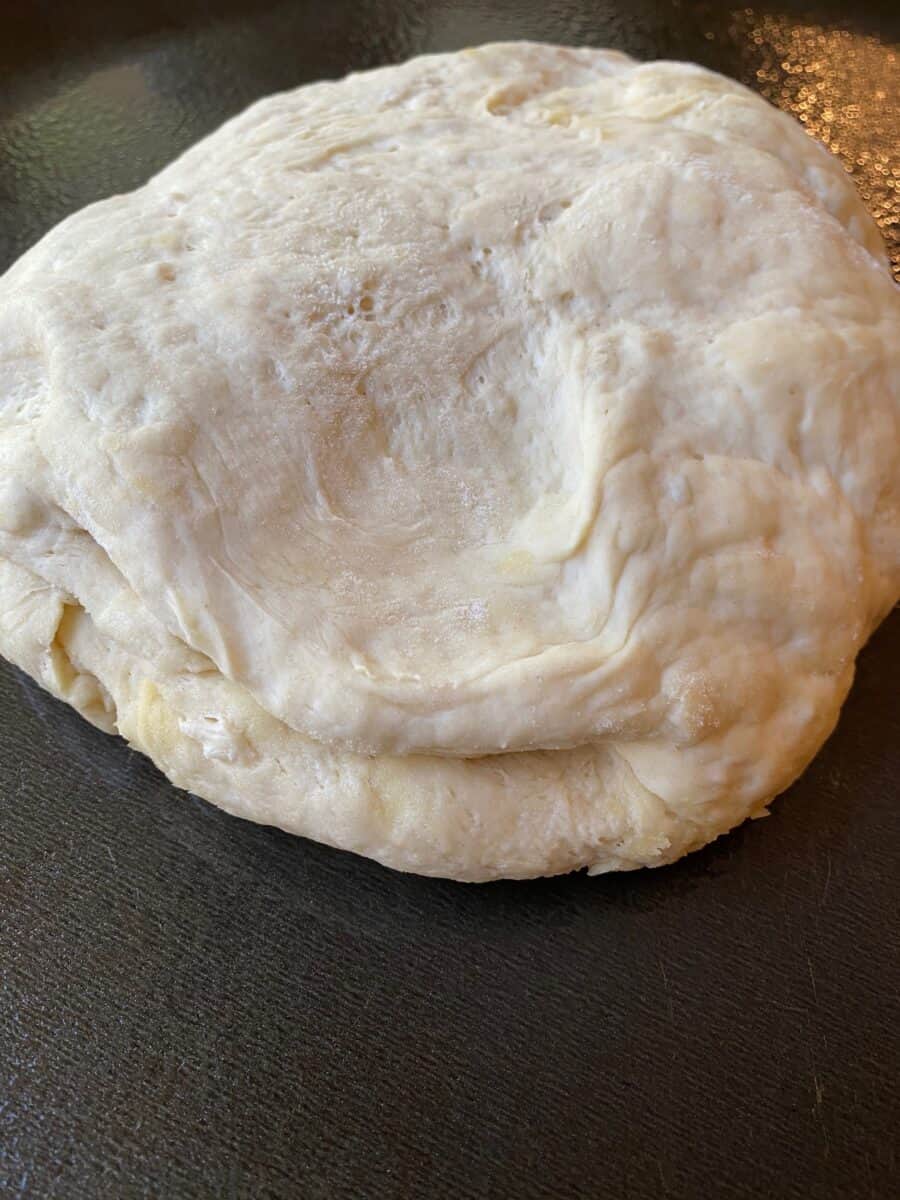 What type of flour should I use?
I've used specialty bread flours, even flour designed just for pizza crusts (which was expensive!) but for me just using regular, unbleached all purpose flour makes the best homemade pizza crust.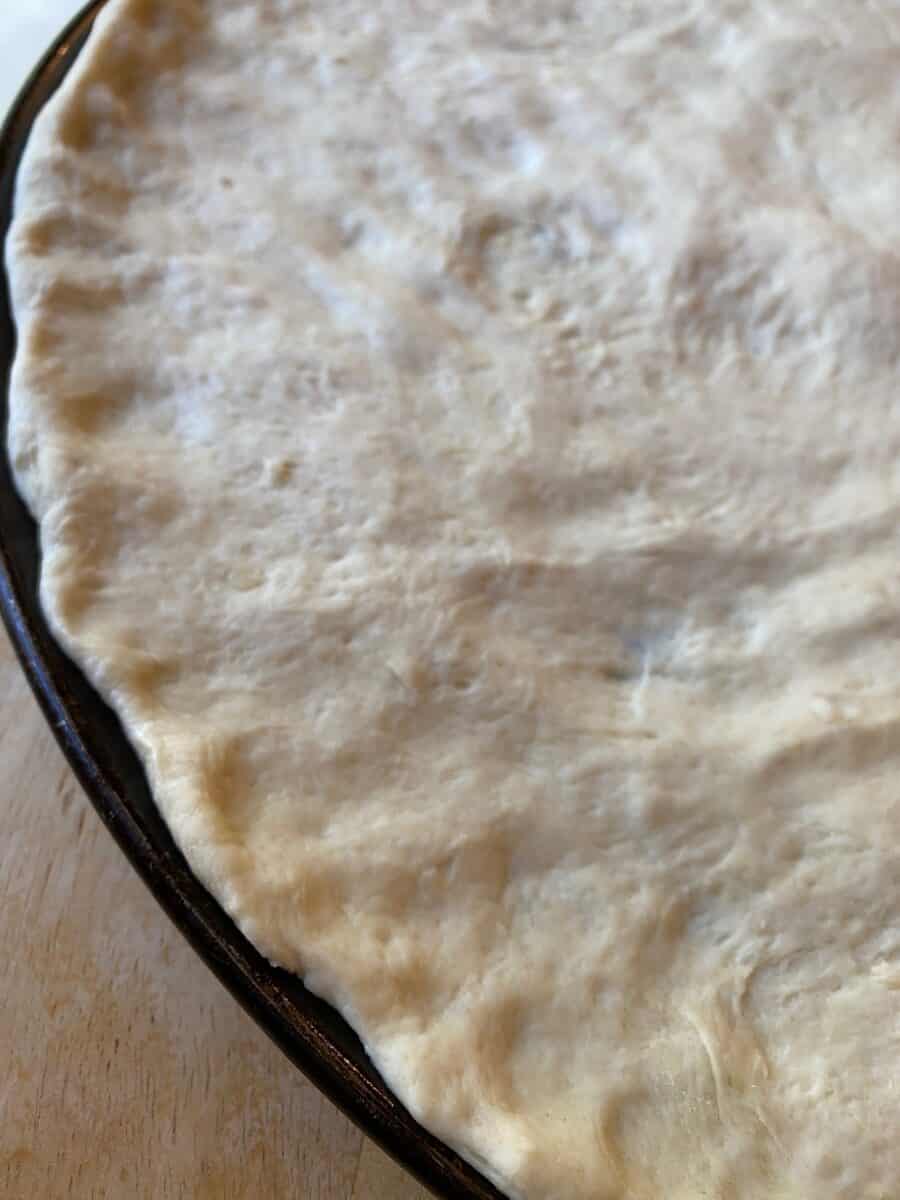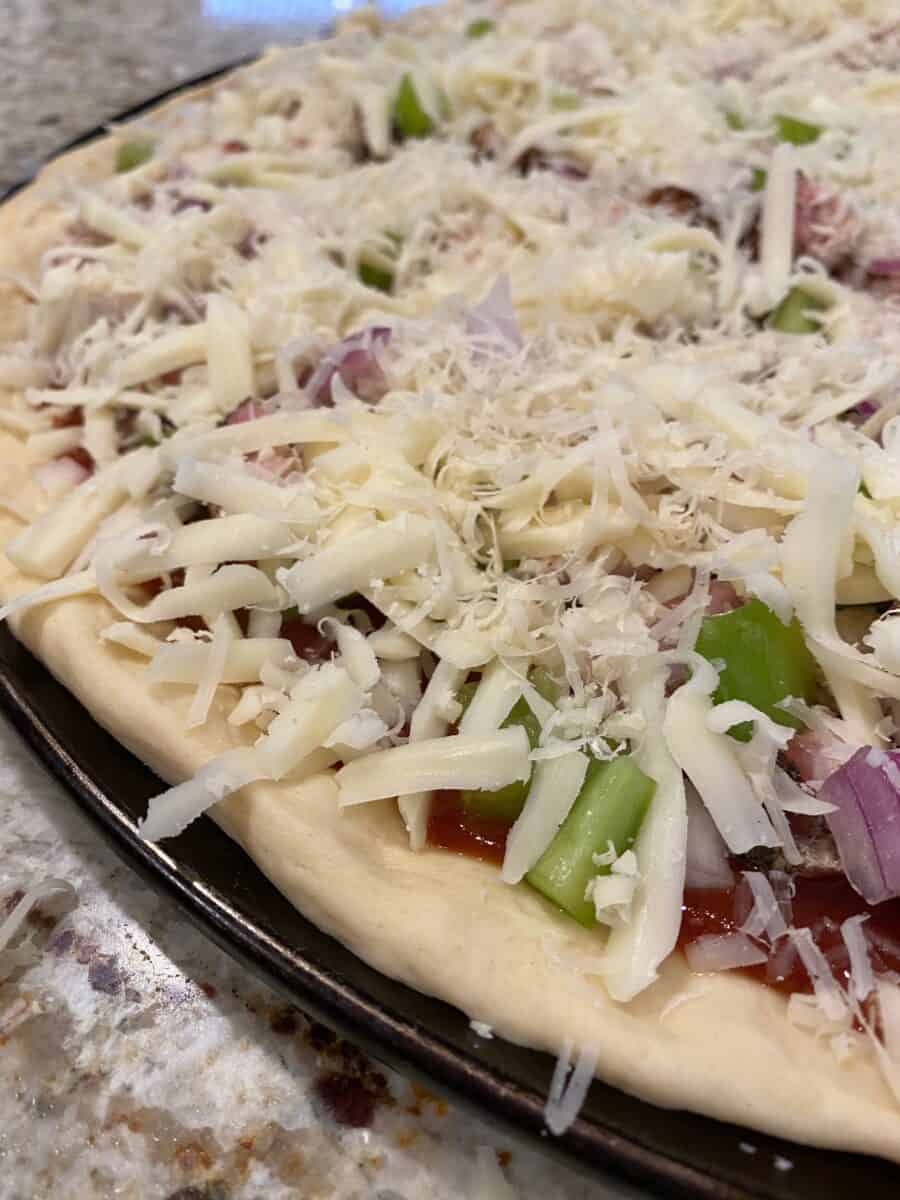 Recipe