This is the BEST dipping oil recipe! Who needs butter? Your favorite olive oil and a few spices make a great combination to serve with bread. Packed with flavor, this is a big hit every time I serve it. Whether as an appetizer or alongside the main meal - either way with plenty of warm bread, this dipping oil is restaurant quality.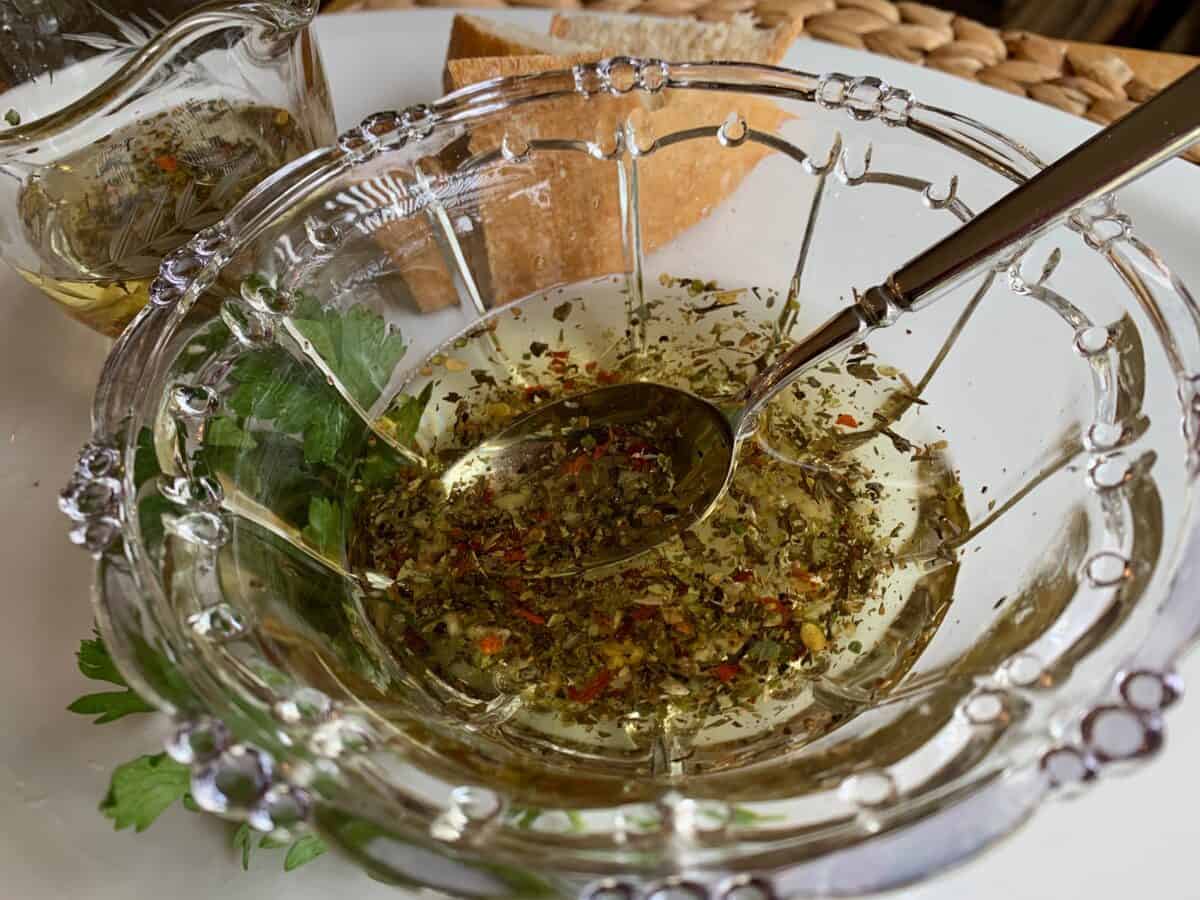 What type of bread should I use for dipping oil?
You'll want to use bread with a sturdy crust. Think baguette! I recommend French or Italian breads as the best option for dipping. Just make sure the bread is either warm or toasted, though the dipping oil is served at room temperature.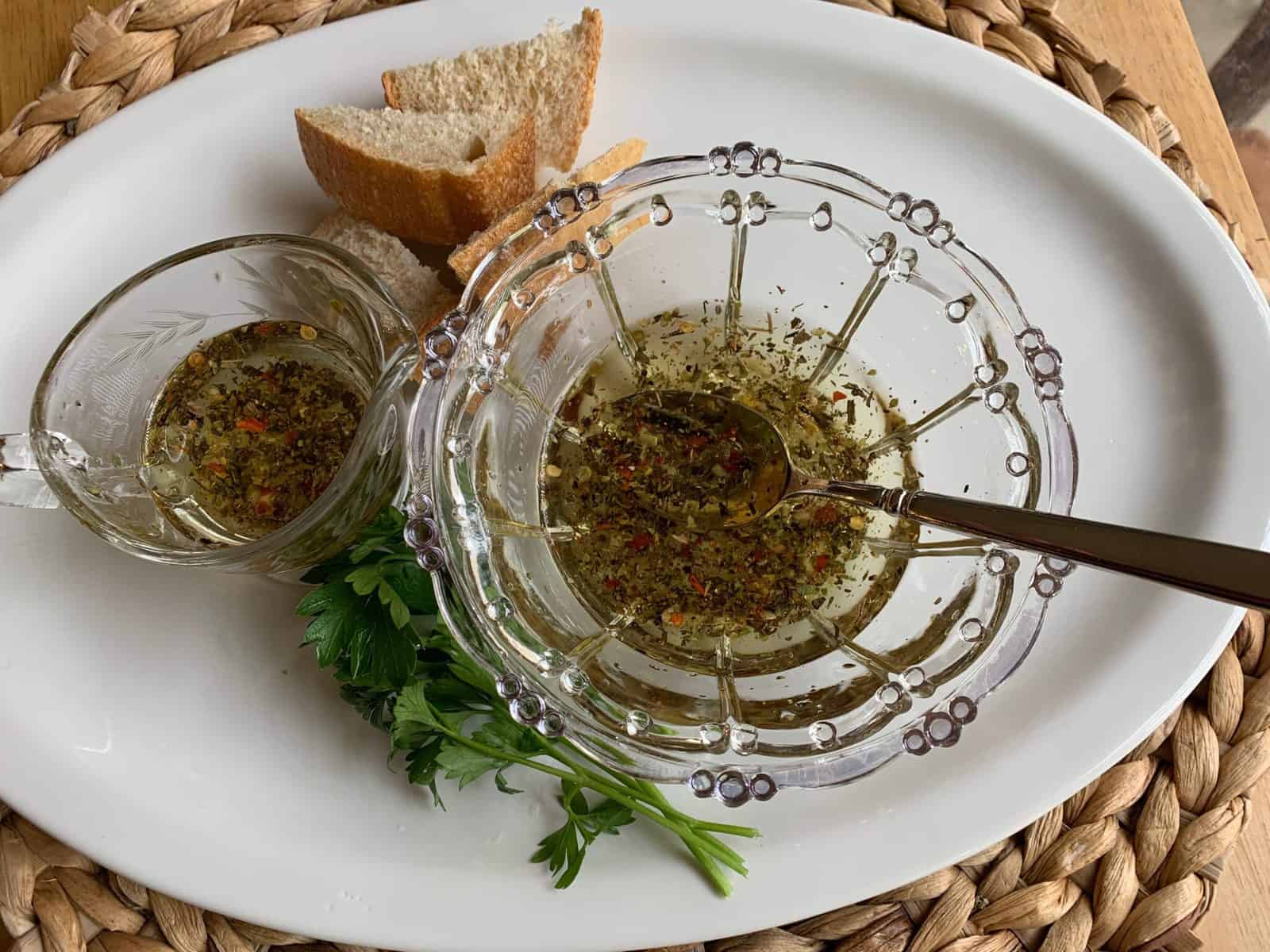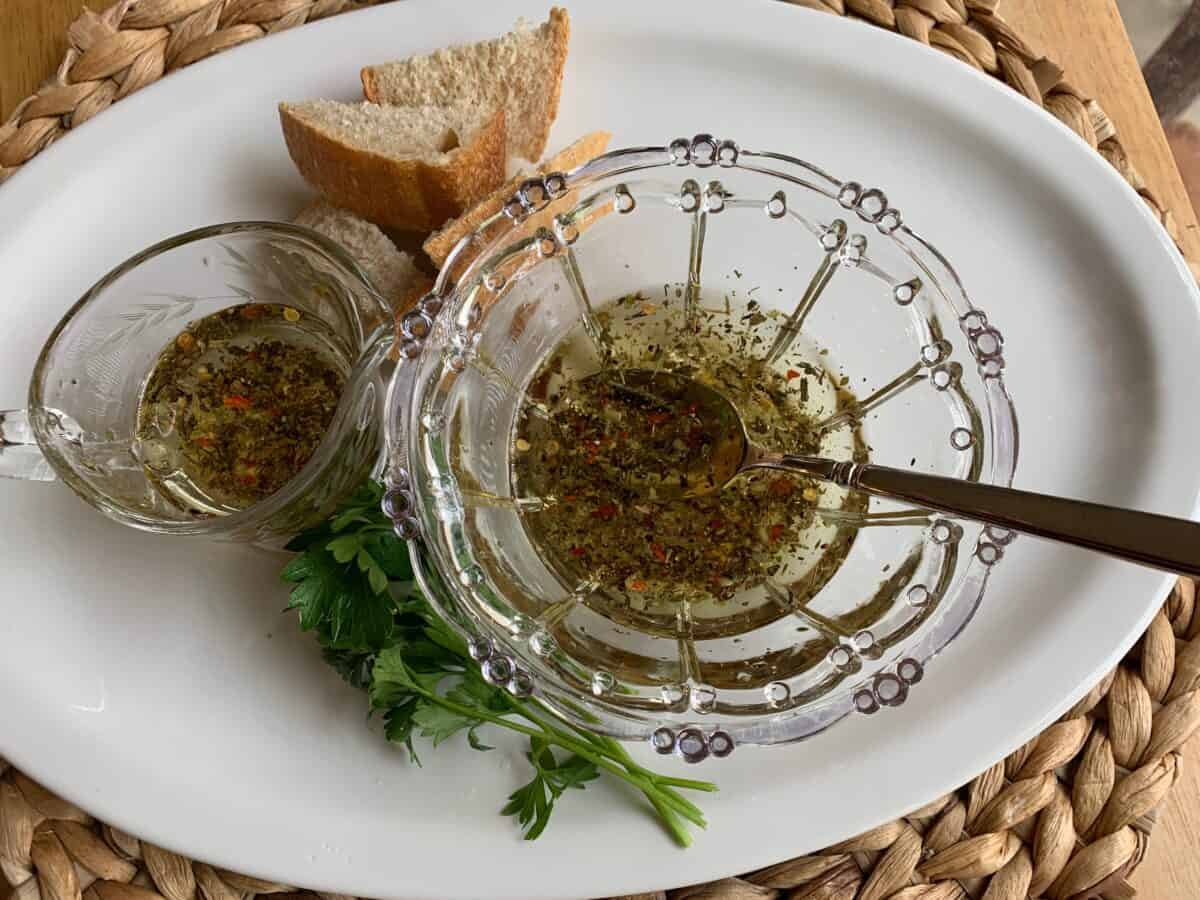 How to Store Dipping Oil
Here's the deal, once we add fresh garlic to olive oil it is meant to be served right away. Enjoy every drop right then and there! But if you have any leftovers, you should refrigerate them. They'll stay fresh in the fridge for about a week. Leaving it out and at room temperature for hour and hours beyond serving time is a big no-no.
Recipe