Tomato-Cream Sauce is a ridiculously easy scratch made red sauce. All you need is a handful of freshly grated parmesan cheese, a shallot, garlic, half and half and a few cans of fire roasted diced tomatoes. It's ready to serve in about 20 minutes. Spoon it over store-bought tortellini or ravioli and elevate the presentation of a quick meal.
Note: Some of the links on this page are paid links, Amazon Associates. This means I make a small commission when you click and shop. Your cost is always the same and I only link to and recommend products or ingredients that I use.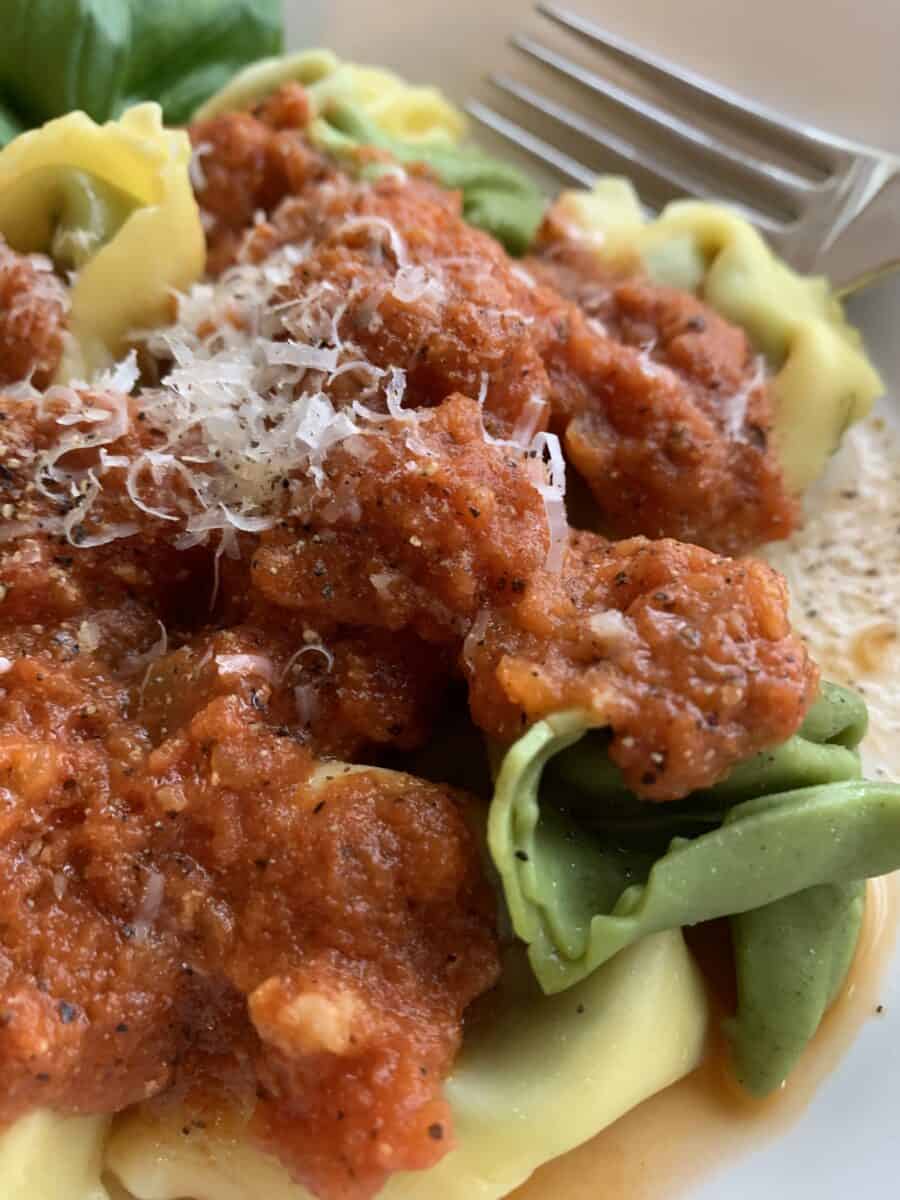 Ingredients to have on hand
shallot
garlic
fire roasted, diced canned tomatoes
parmesan cheese
half and half
The Best Red Sauce
The secret to the flavor and texture with this red sauce is canned tomatoes, but not just any kind. Use fire roasted, canned tomatoes. The fire roasting adds so much rich flavor.
Fire roasted tomatoes are game changers when it comes to creating a delicious base for your red sauce.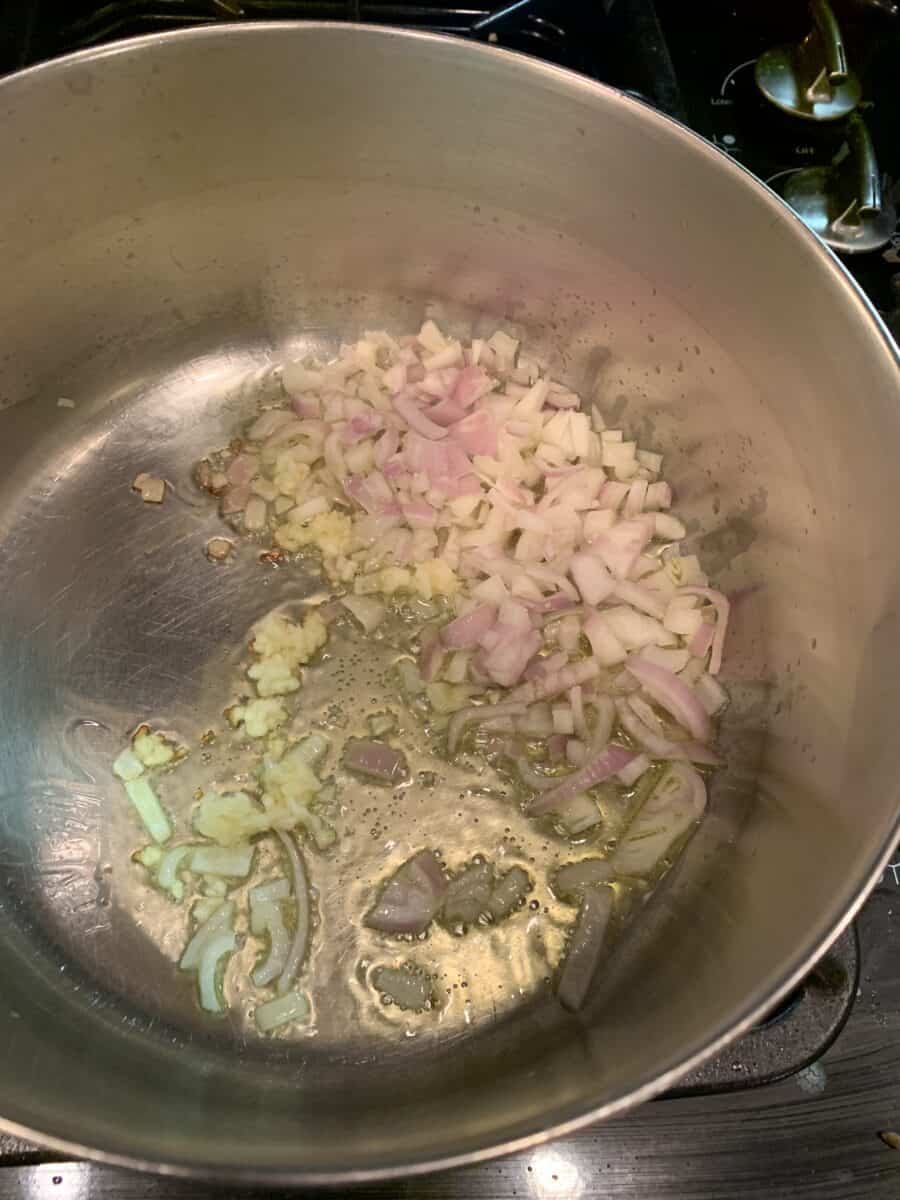 Top Tips and FAQ
Can I use an onion instead of a shallot?
Yes! Although onions have a slightly more robust taste than shallots, they come pretty close. And the texture is very similar.

I recommend using a small yellow onion if you don't have a shallot on hand. Shallots are a bit more mild than onions, so you may notice a slight difference in how the sauce tastes.

For the best results, dice the onion into very, very small pieces, just as you would if you were dicing a shallot.
I can't find fire roasted tomatoes, can I substitute for another variety?
Yes, San Marzano style canned tomatoes are a good substitute, they are naturally sweet and are a close substitute.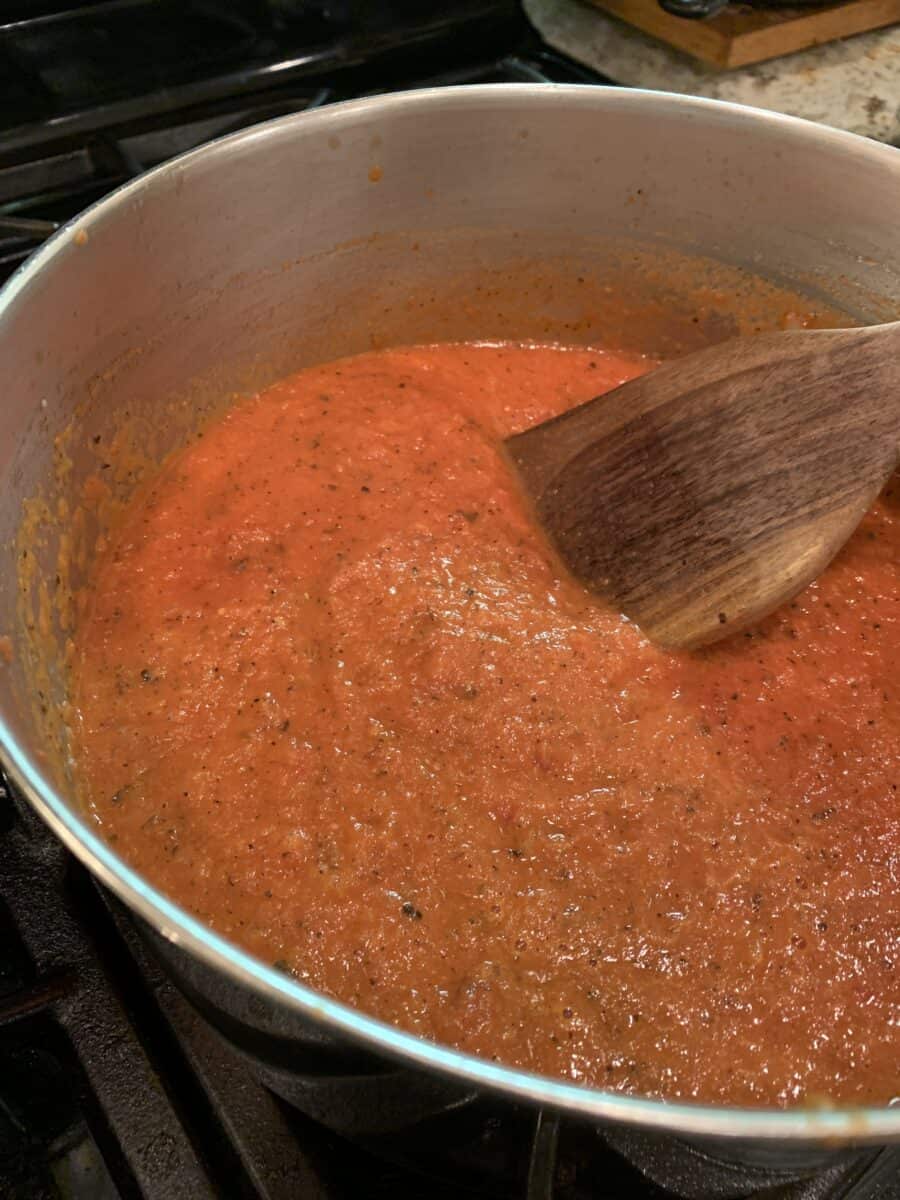 My family loves this red sauce and I have a feeling this will become your go-to "marinara" for spaghetti and meatballs, lasagna or any pasta dish that needs a red sauce. It's light on the cream, but big on flavor.
How to Blend the Ingredients
If you don't have an immersion blender yet, this recipe for Tomato-Cream Sauce is a good prompt to get one. You just might be surprised by how often you use it. It's so handy. I went for years without one and I don't know how I got by without it in my kitchen.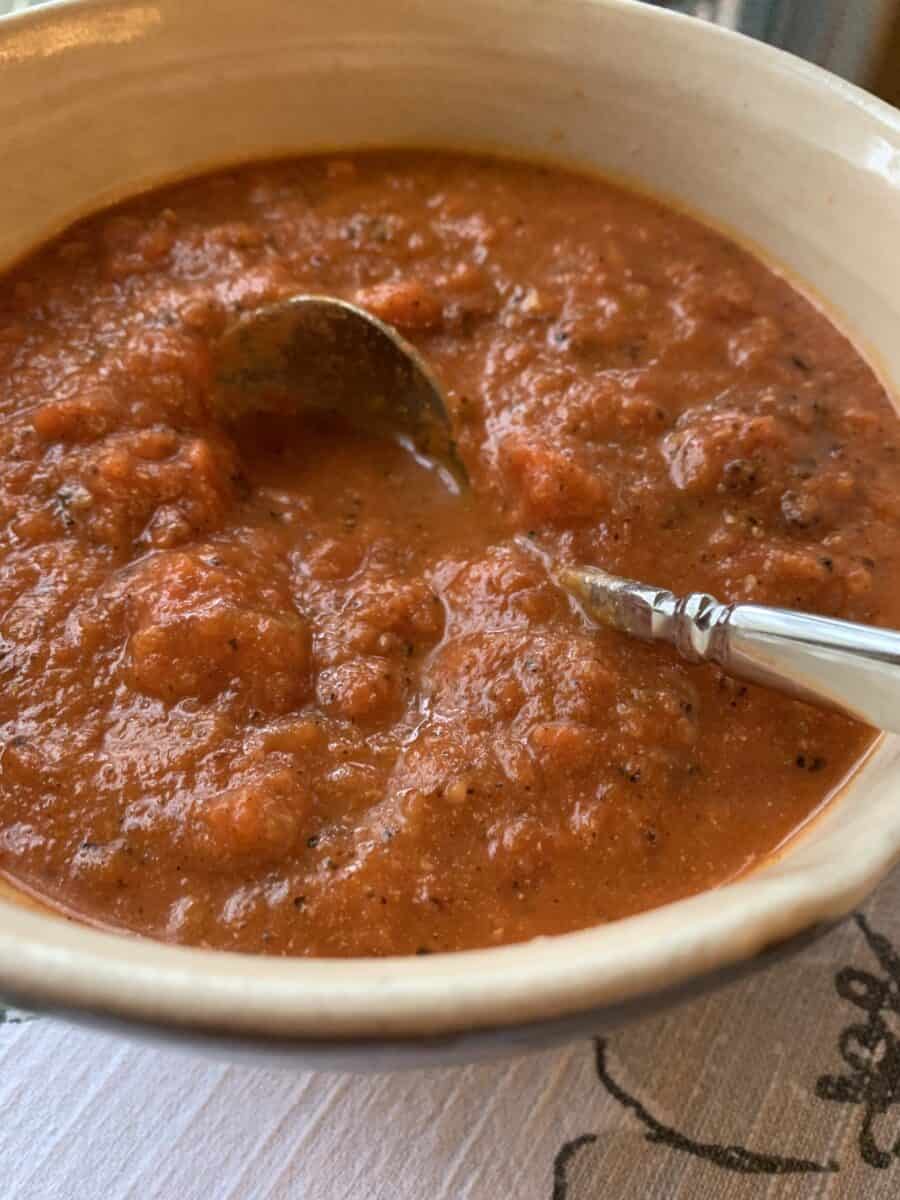 More Ideas
Here are a few additional recipes that go great with tomato-cream sauce and a big plate of pasta:
KEEP ME POSTED
Be sure to give a star rating to the recipes you make from the Crinkled Cookbook. I always love hearing from you. Sharing is great too! Use the buttons after the recipe to text it with just one click or send it to family and friends on Pinterest and Facebook. Enjoy.
Recipe