Cheesy Baked Ziti is a wonderful vegetarian dish and a perfect combination of layered pasta, three types of cheese and plenty of fresh basil. There's an easy way to make a fresh pasta red sauce here too. This made-from-scratch yummy main meal is meatless eating, just like Sweet Potato Lasagna.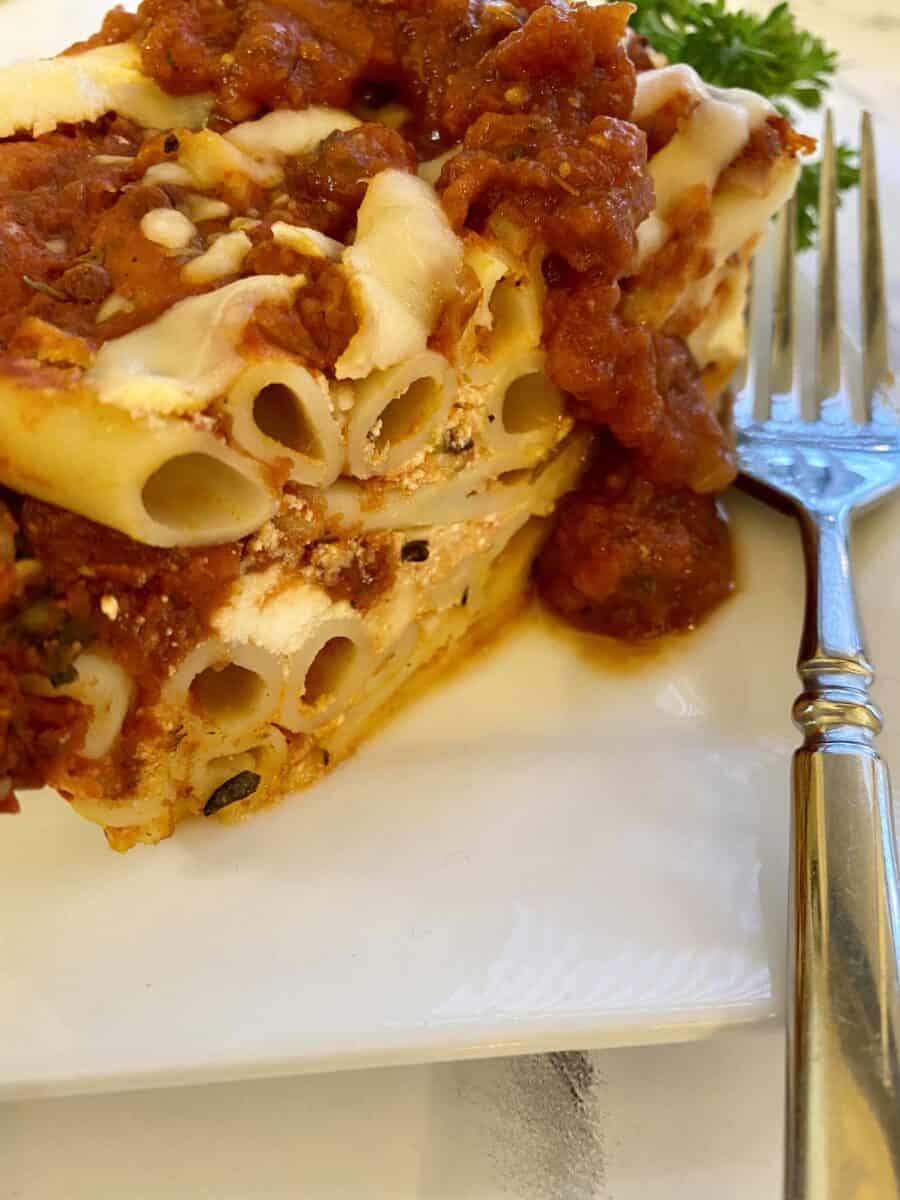 Ingredients to have on hand
Ricotta, mozzarella and parmesan cheese
Canned, crushed tomatoes
Italian seasoning
Fresh basil
Fresh garlic and onion
Pasta
Ziti pasta does work best in Cheesy Baked Ziti, hence the name. But it's not the only type of pasta you can use. Any tube-shaped pasta, such as penne will create great results.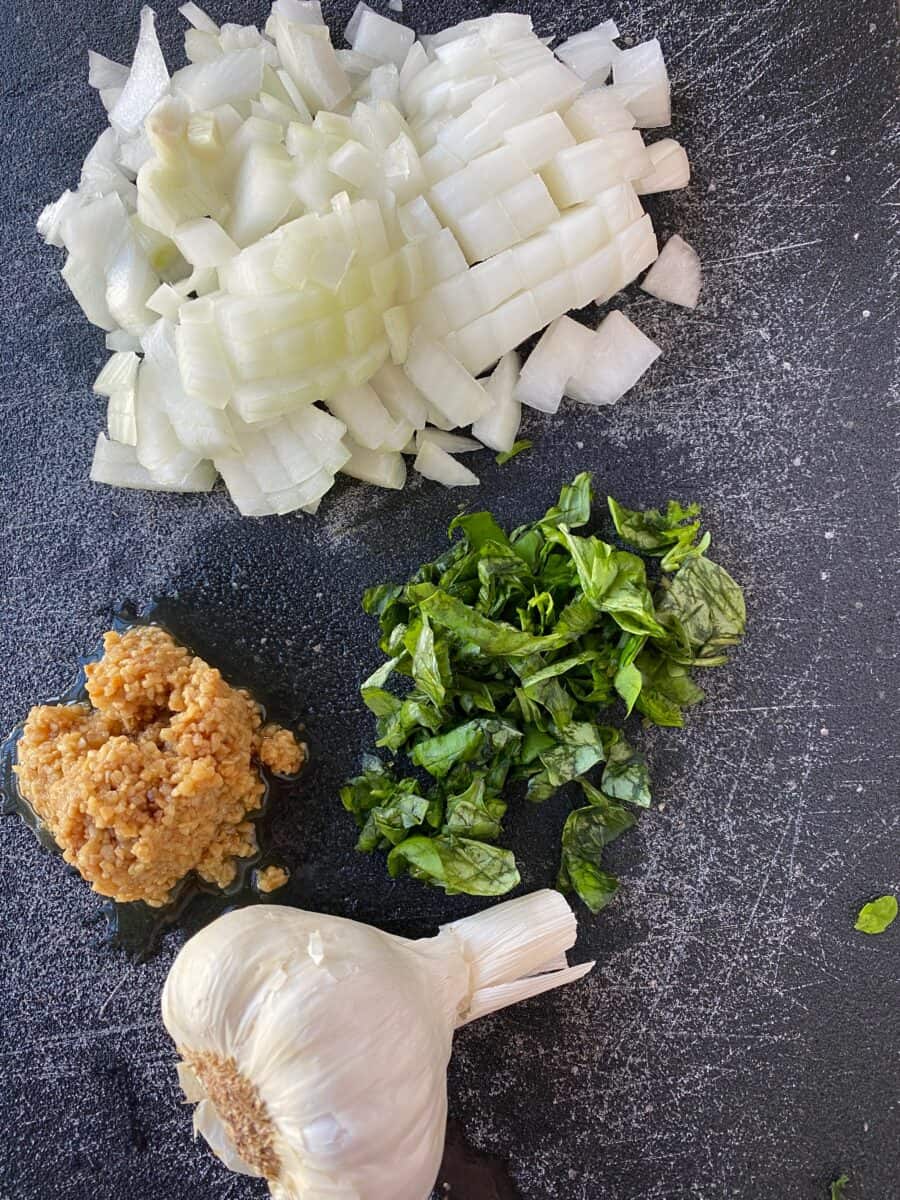 No Meat in This Recipe
This Cheesy Baked Ziti has no meat and is the ideal recipe to serve your vegetarian friends and family.
The red sauce, the cheese sauce - everything is meat-free.
But make no mistake, this hearty pasta dish is full of delicious cheeses and the red sauce is brimming with seasoning and garlic so there's no skimping on flavor.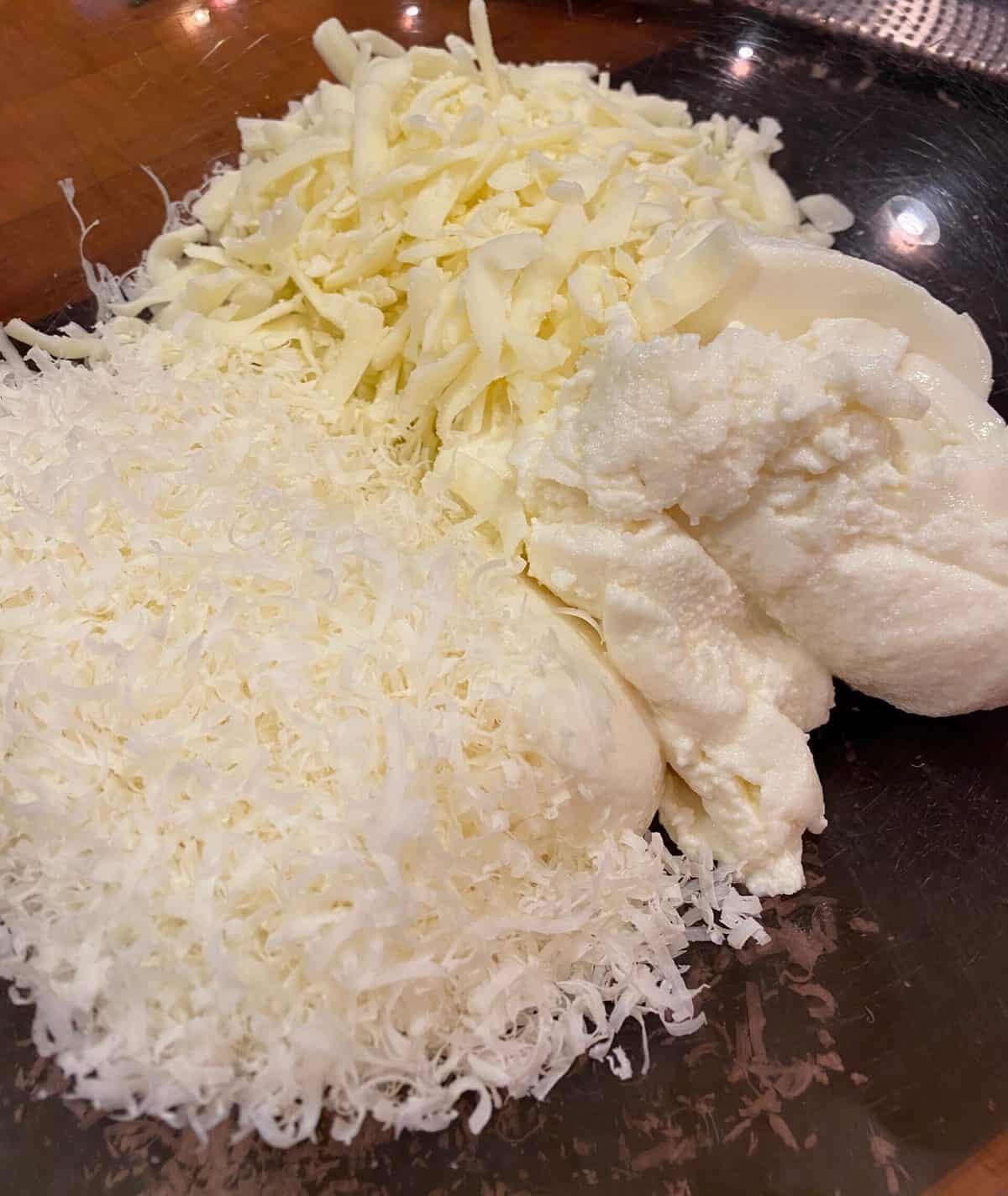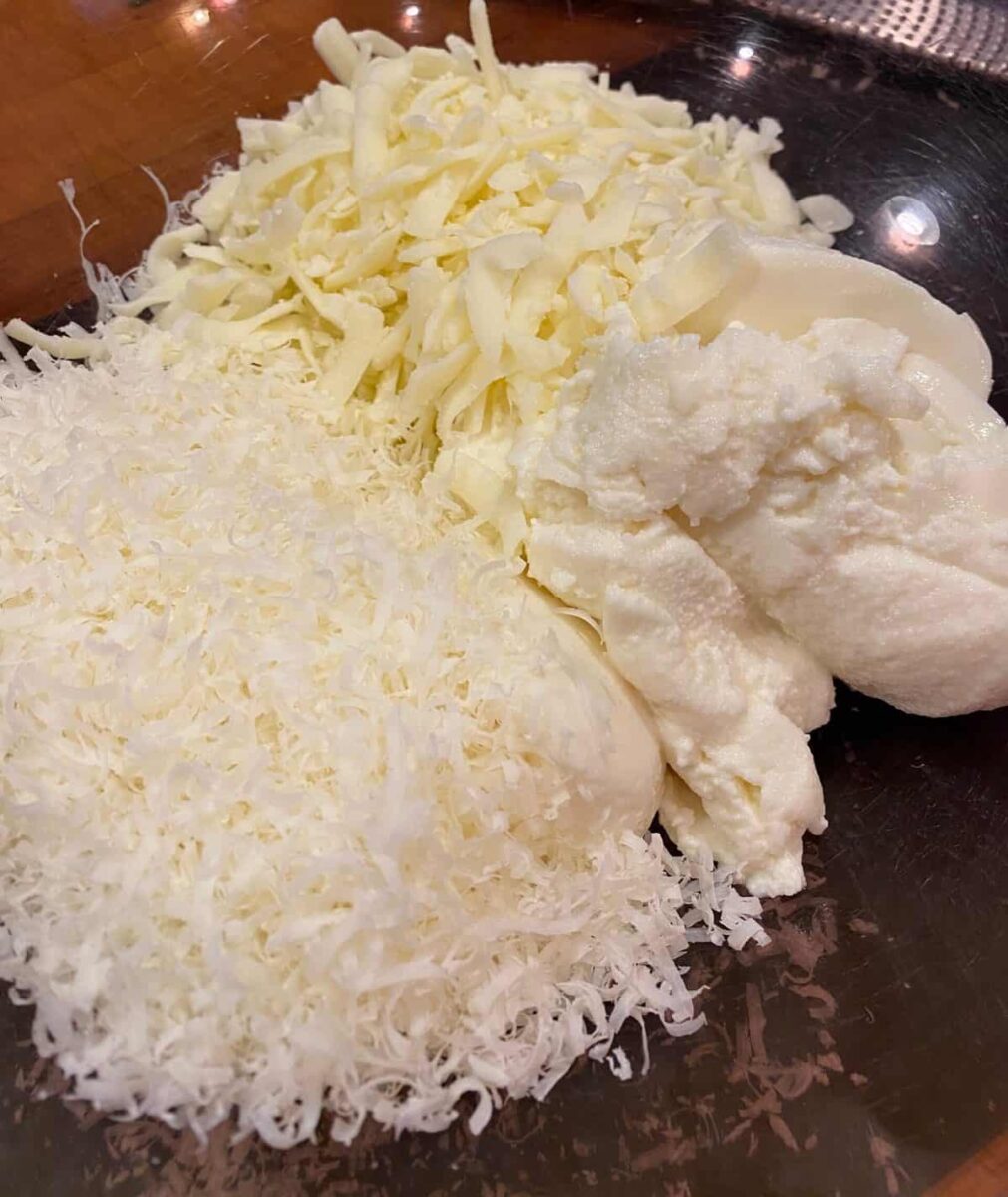 San Marzano Tomatoes
I highly recommend using the San Marzano variety of canned tomatoes for this recipe. That's an heirloom-type tomato and similar to Roma tomatoes, which are my favorite to make pasta sauces and soups.
The San Marzanos have a slightly sweeter taste, which is why I love them in this recipe. I use this canned variety, but there are lots of great options for crushed tomatoes in the canned tomato aisle.
Pro Tip: Be sure to use crushed, not diced tomatoes.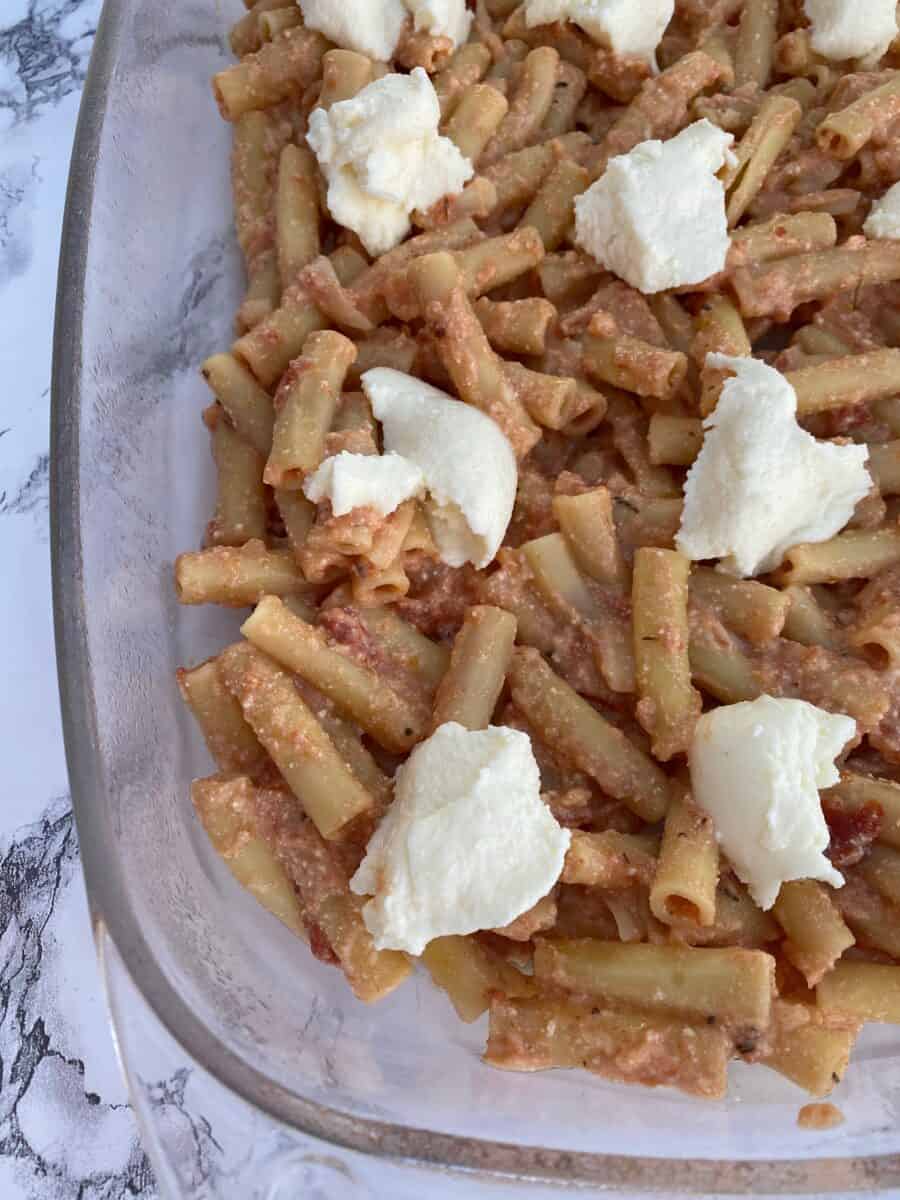 Plenty of Red Sauce
This pasta recipe calls for three 28-ounce cans of tomato sauce, meaning there will be plenty of sauce left over after you assemble the ziti in the dish.
Pro Tip: Keep the extra red sauce warm on the stove and serve it with the baked ziti. Spoon the extra sauce on top of each serving, it's delicious this way and is especially good on baked ziti leftovers.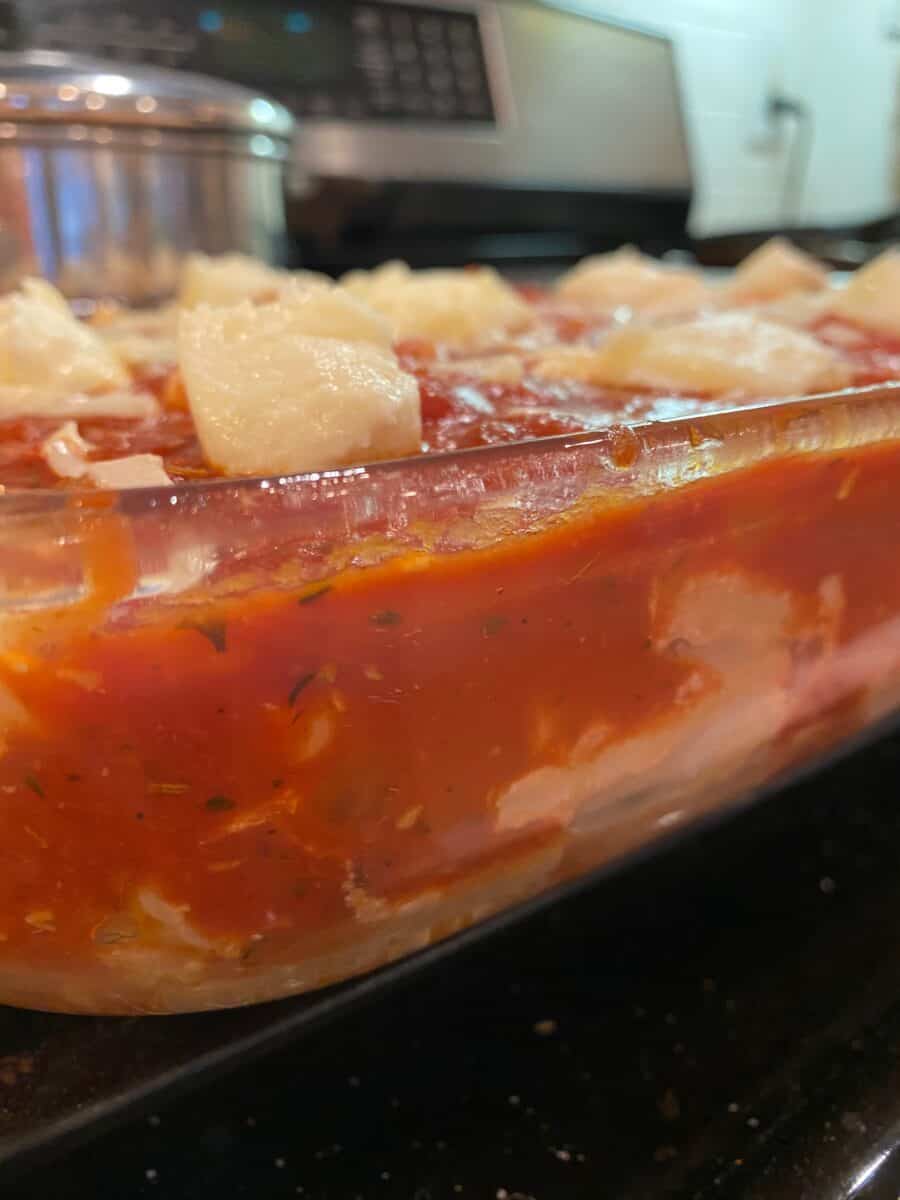 Recipe FAQ
What can I substitute for ricotta cheese?
Ricotta cheese has a distinctively creamy texture but as a general rule, small-curd cottage cheese is an excellent substitute for ricotta. The flavor is similar, but keep in mind, even with a small-curd cottage cheese, the texture is different than ricotta.

I've used cottage cheese instead of ricotta many times and it's yummy. I've heard some folks use goat cheese, cream cheese and even sour cream as a substitute for ricotta so there are plenty of options.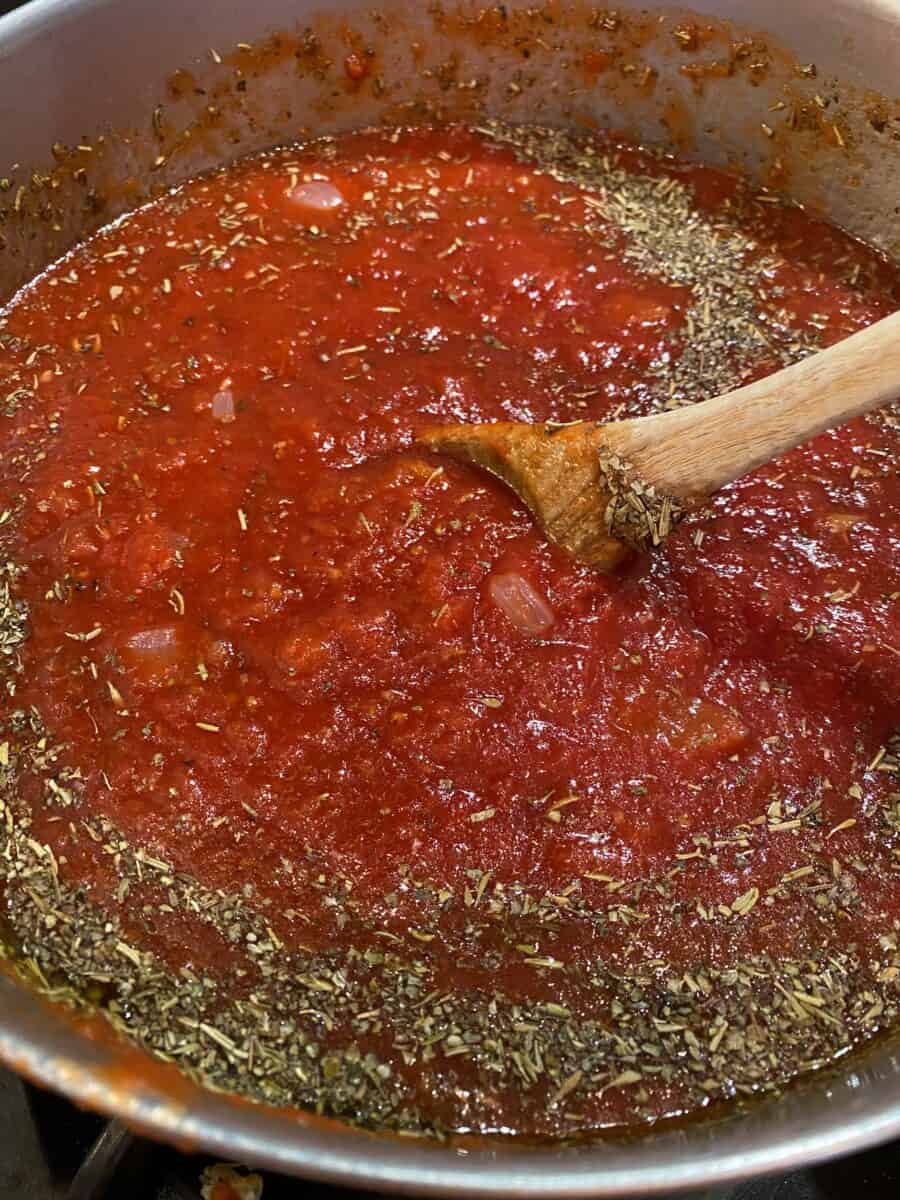 Other Pasta Recipes
Cheesy Baked Ziti will likely remind you of dinner at your favorite Italian restaurant, and if you are in the mood for other pasta options I've got a few ideas for you! Make Butternut Squash Mac and Cheese and wow your crowd with classic comfort food. Or how about an option for the meat-lover in the family? My Homemade Meatballs are the perfect addition to a big plate of spaghetti, and this Tomato-Sauce and Fresh Pesto are delicious on any type of pasta. Enjoy!
More Dinner Recipes
If you tried Cheesy Baked Ziti or any other recipe on my website, please leave a 🌟 star rating and let me know how it goes in the 📝 comments below.
Recipe