Forget everything you know about what to call a rich, homemade spaghetti sauce. Sunday Gravy is scratch-made, slow cooked, tomato-based spaghetti sauce that is delicious served over your favorite pasta. Sunday is in the title because it could easily be made on a weekend, when there's more likely time to allow for the long, slow cooking process.
Note: Some of the links on this page are paid links, Amazon Associates. This means I make a small commission when you click and shop. Your cost is always the same and I only link to and recommend products or ingredients that I use.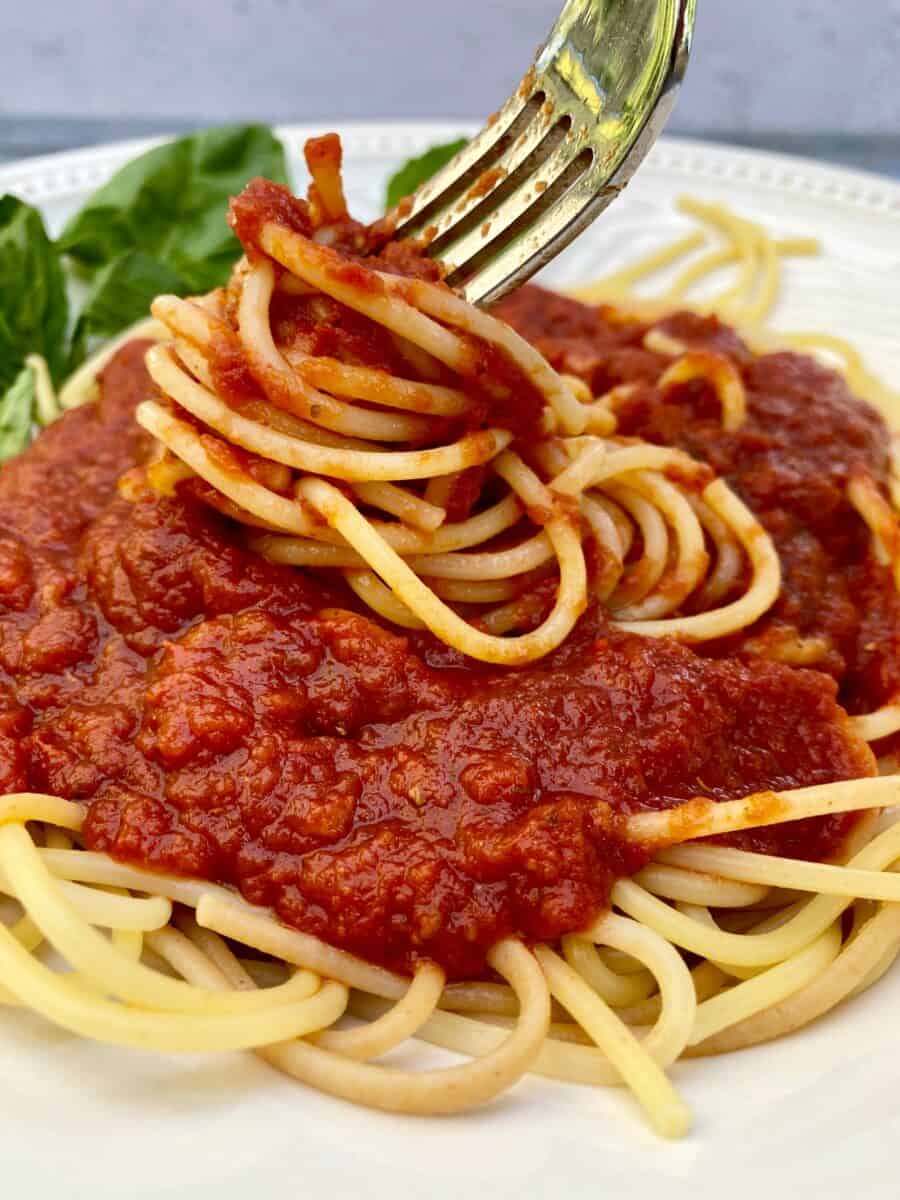 Ingredients to Have on Hand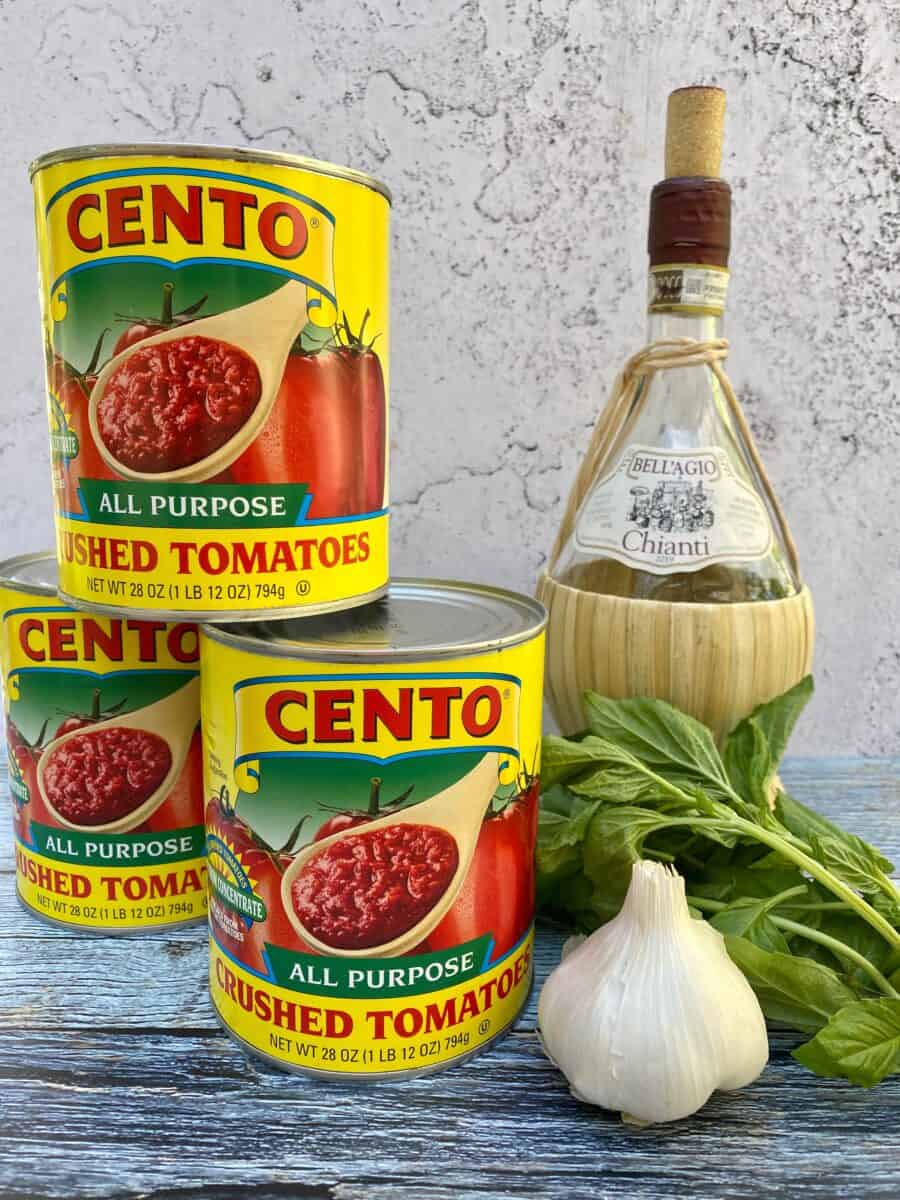 Inspired by the Sopranos
I've been tinkering with my homemade spaghetti sauce recipe for years. But it was while recently watching "The Sopranos" that I was inspired to simplify the ingredients. There's one episode where Tony Soprano remarks on the quality of the sauce while dining at Artie's restaurant, "The gravy's good tonight," he says. Even though it's on TV, you can practically smell the delicious sauce, I mean, gravy.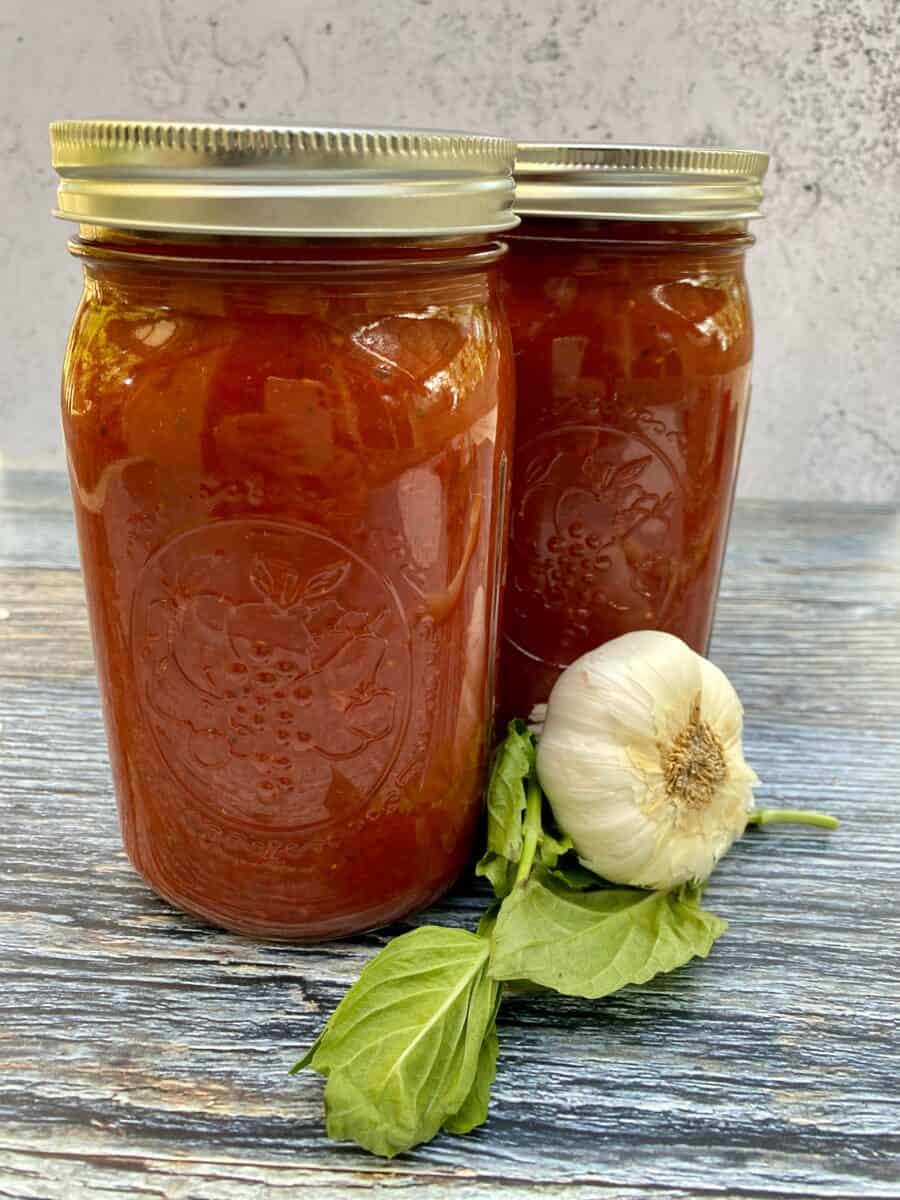 There is a wonderful cookbook inspired by the food featured on the show, called The Sopranos Family Cookbook: As Compiled by Artie Bucco. This recipe was adapted from the Sunday Gravy recipe found in that cookbook.
Note: The Crinkled Cookbook is in no way affiliated with the Sopranos TV series, HBO series, movie or cookbook. This recipe was simply adapted from, and inspired by the food and recipes found in those places.
Lots of Meat Options
Everyone who makes Sunday Gravy on a regular basis has their own rules for which cut, or cuts, of meat to add. That's especially true if it's a recipe that's been passed down over the years with plenty of beloved family recommendations.
I like to simmer the sauce with a bone-in beef shank, it's an inexpensive cut of meat and is easy to find. But there are countless options.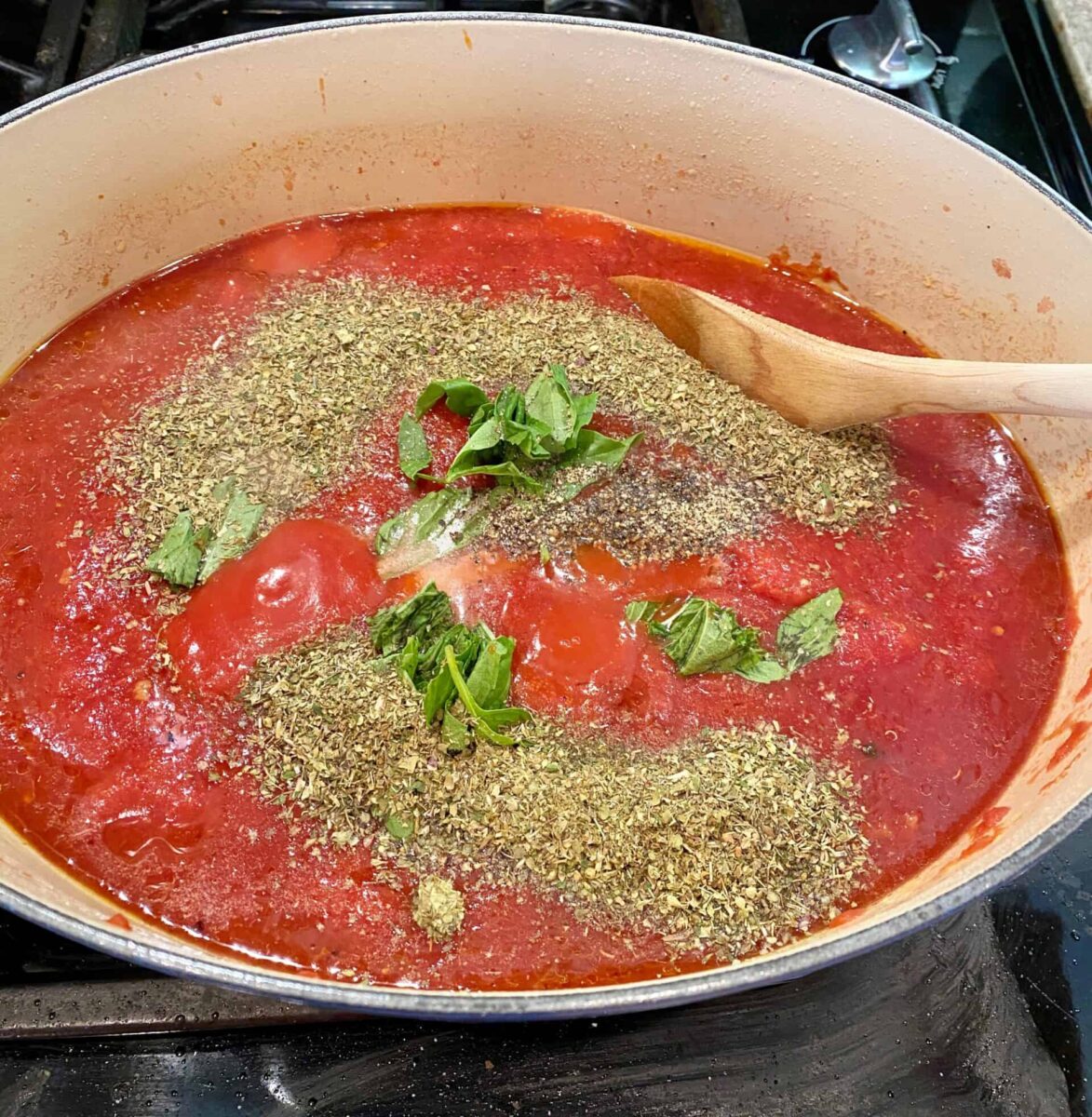 Many folks swear by the flavor found by simmering the sauce with pork neck bones, spare ribs, veal, sausage, or all of them together. I've even made this using a pork chop or two found in the back of the freezer. Mix, match and use whatever cut of meat you prefer. Just remember, you only need the meat and bones to help flavor the sauce, you'll remove the bones and what's left of the meat after simmering. But feel free to serve the cooked meat it on the side so nothing goes to waste.
Take Your Time
Don't rush the process. When you make Sunday gravy, or in other words, a delicious homemade spaghetti sauce, plan to take your time. There are lots of fast food recipes out there, this isn't one of them. Enjoy the leisurely process that goes into this sauce simmering on the stove for several hours and relax as the flavors blend for several hours. The more time it simmers, the better.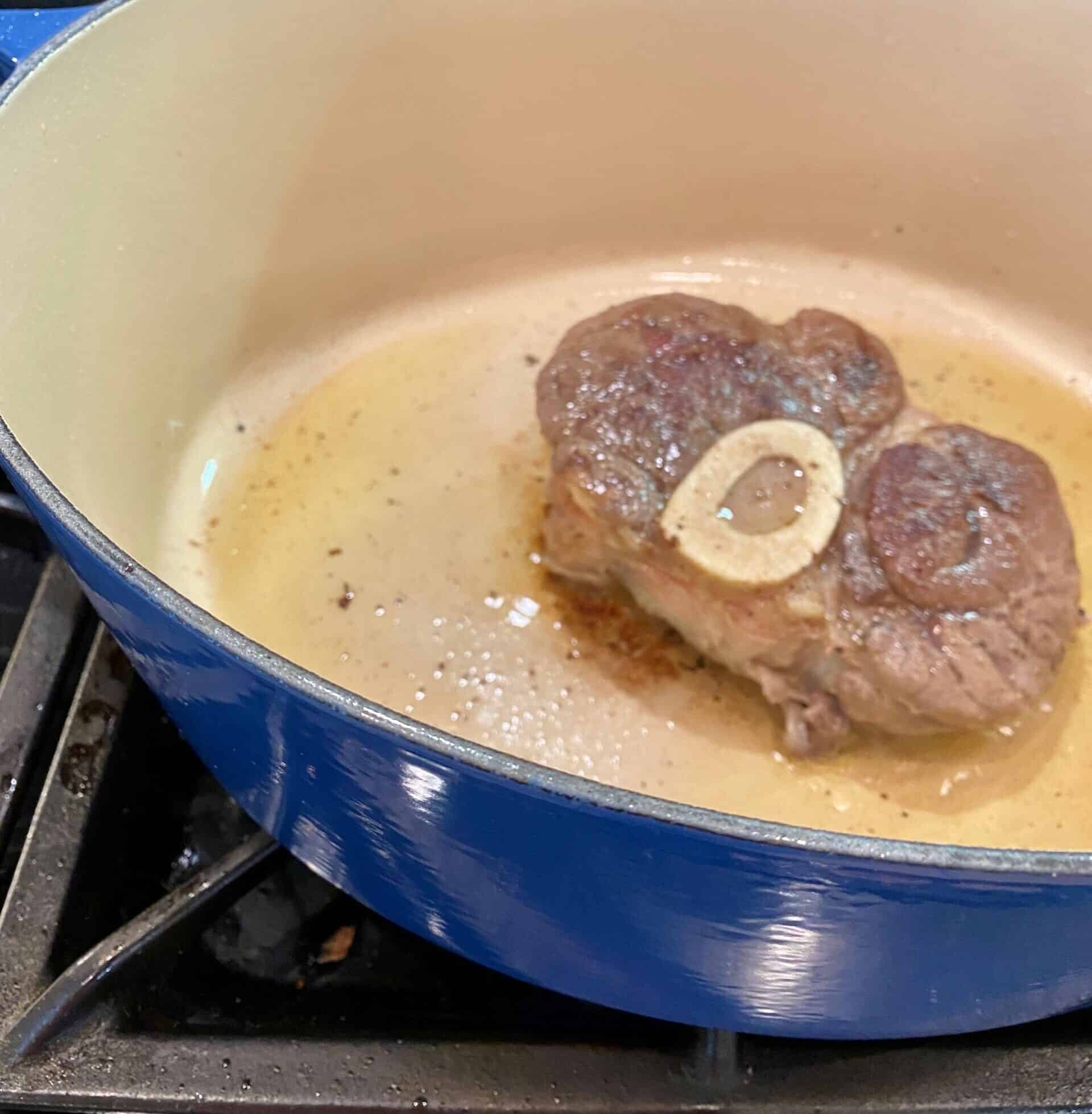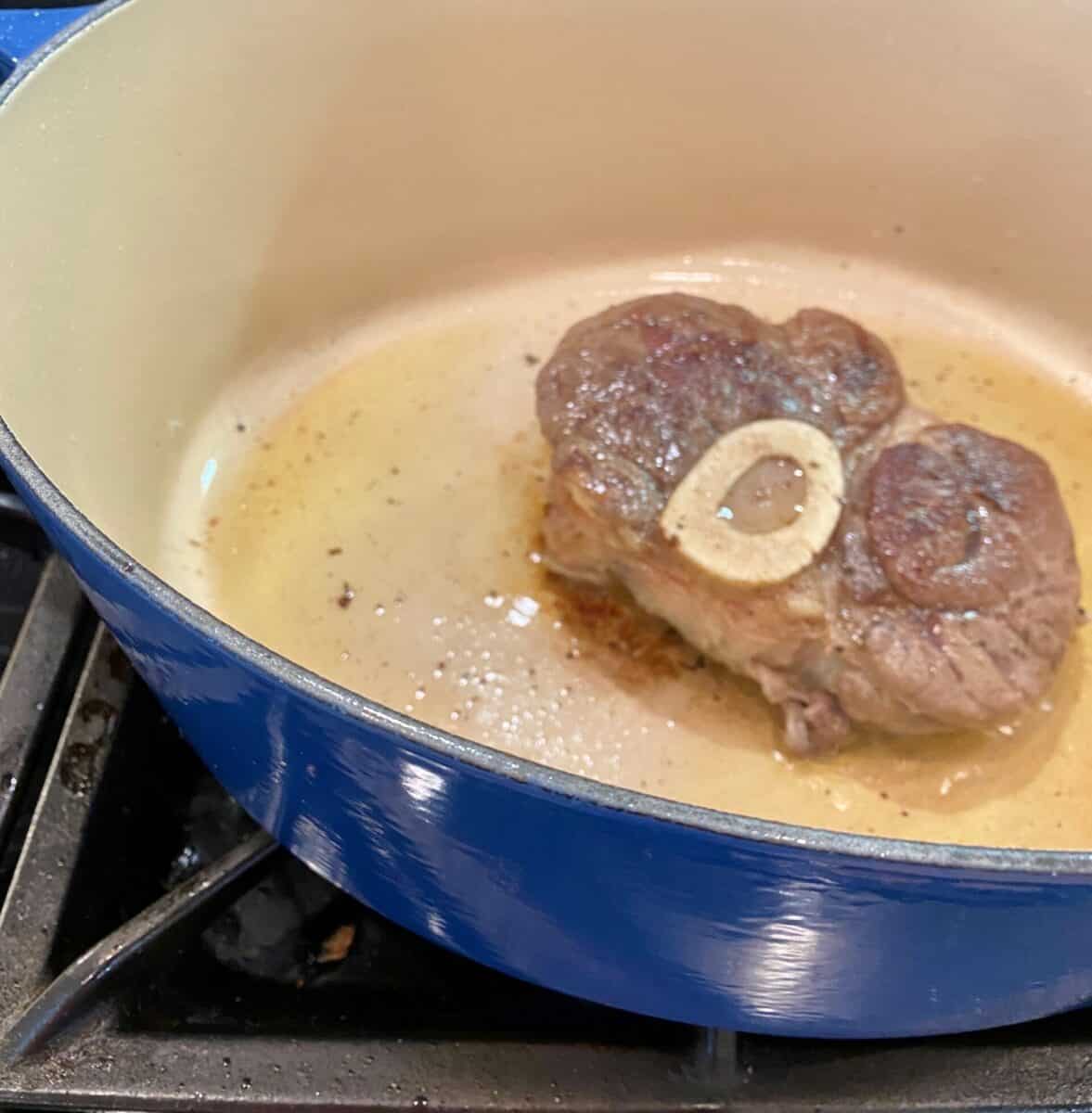 Storing Leftovers
One of the best things about this recipe is that it makes a large batch. I always freeze leftovers in quart-sized, freezer safe containers and then defrost as needed. But the sauce, or gravy, will stay fresh in your refrigerator for 3-4 days. It's great to use the gravy for spaghetti for one meal, then when layering a lasagna for another.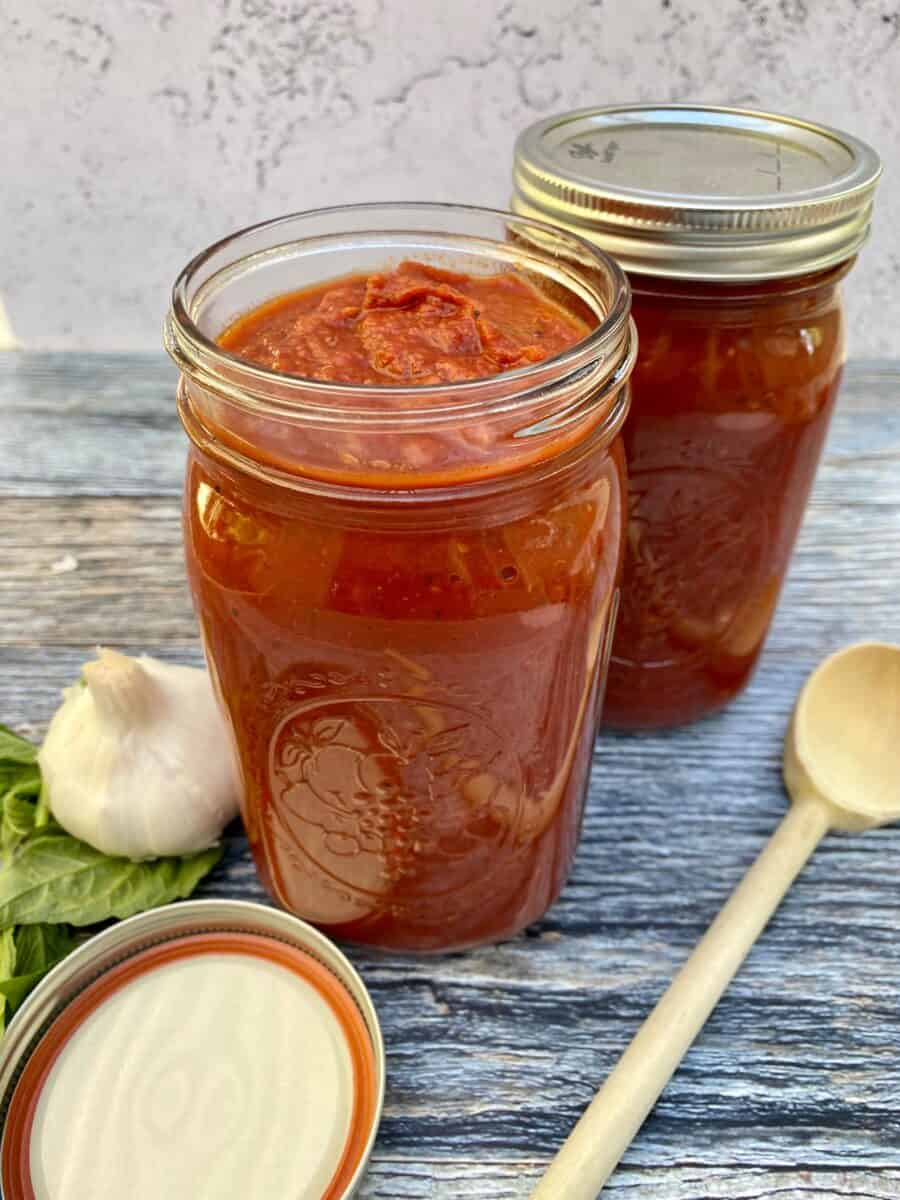 Top Tips and FAQ
What's a good substitute for red wine?
Plain water is a fine substitution. This recipe calls for a mere ¼ cup of red wine and while I believe it adds great richness to this sauce, red wine is not required to getting good results. Your Sunday Gravy will still be delicious without it.
Can I use garlic powder or dried basil instead of fresh garlic and fresh basil?
In a pinch, probably. But I don't recommend that substitution. There's nothing like the flavor infused from fresh garlic and basil. Granted, I do add dried Italian seasoning to this recipe, just because I love that flavor combination, but when it comes to garlic and basil, fresh is best.
Why do you call this gravy?
I totally get it, by all appearances this is simply spaghetti sauce. But referring to a rich, tomato-based sauce as gravy has been around for generations and based on my research it's especially true for many Italian-American families from the Northeastern U.S. For me and my family, its a playful way to refer to a scratch-made spaghetti sauce that's slow-cooked with meat.
Can I use fresh tomatoes instead of canned?
In my experience good quality canned, crushed tomatoes provide the very best texture and taste as the base for homemade spaghetti sauce. Fresh tomatoes will create a different result. Partly because of the texture but also because of the water content in fresh tomatoes.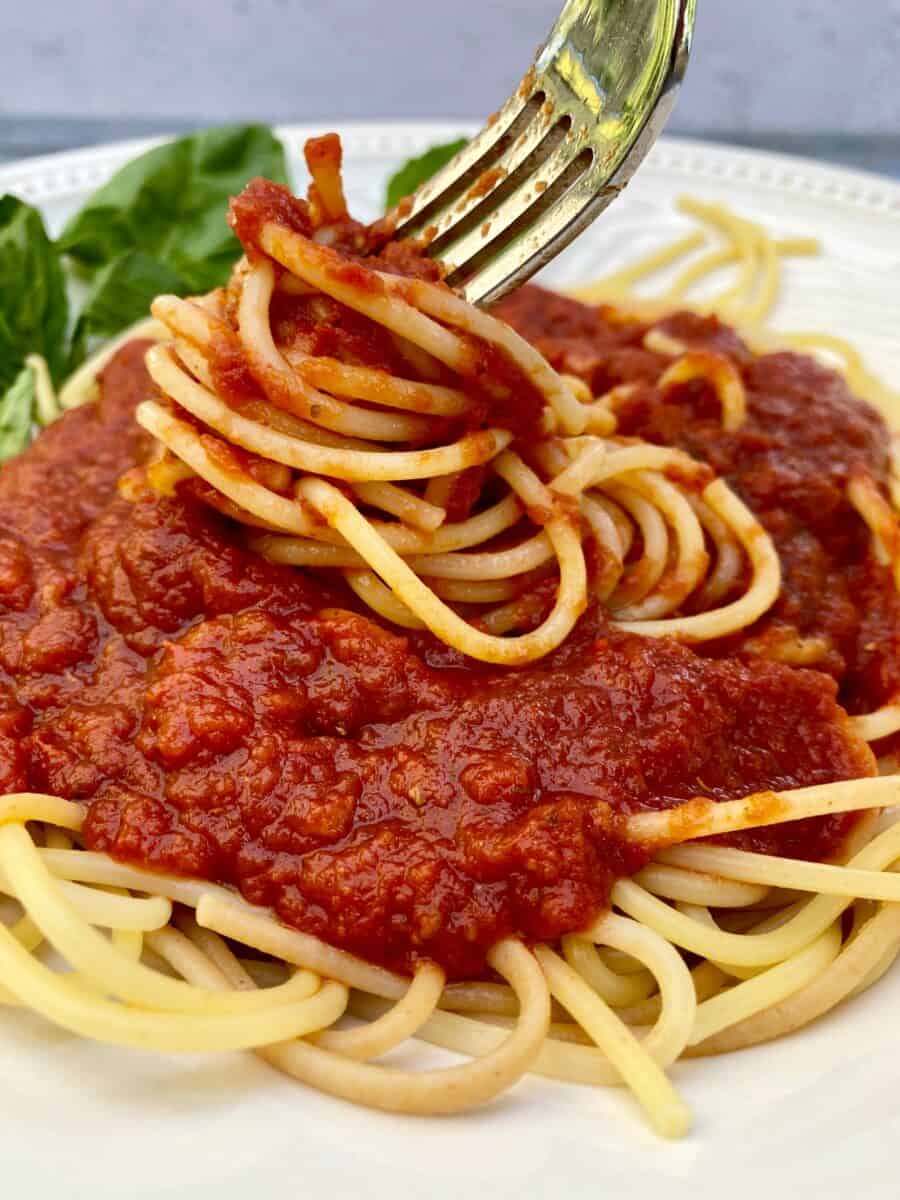 Vegetarian Option
This recipe is easily adapted for the vegetarians in the family. Simply leave the meat out! The sauce will still turn out delicious. I've found that simmering a rind or two of parmesan cheese is a great way to boost flavor in soups, sauces and yes, Sunday Gravy.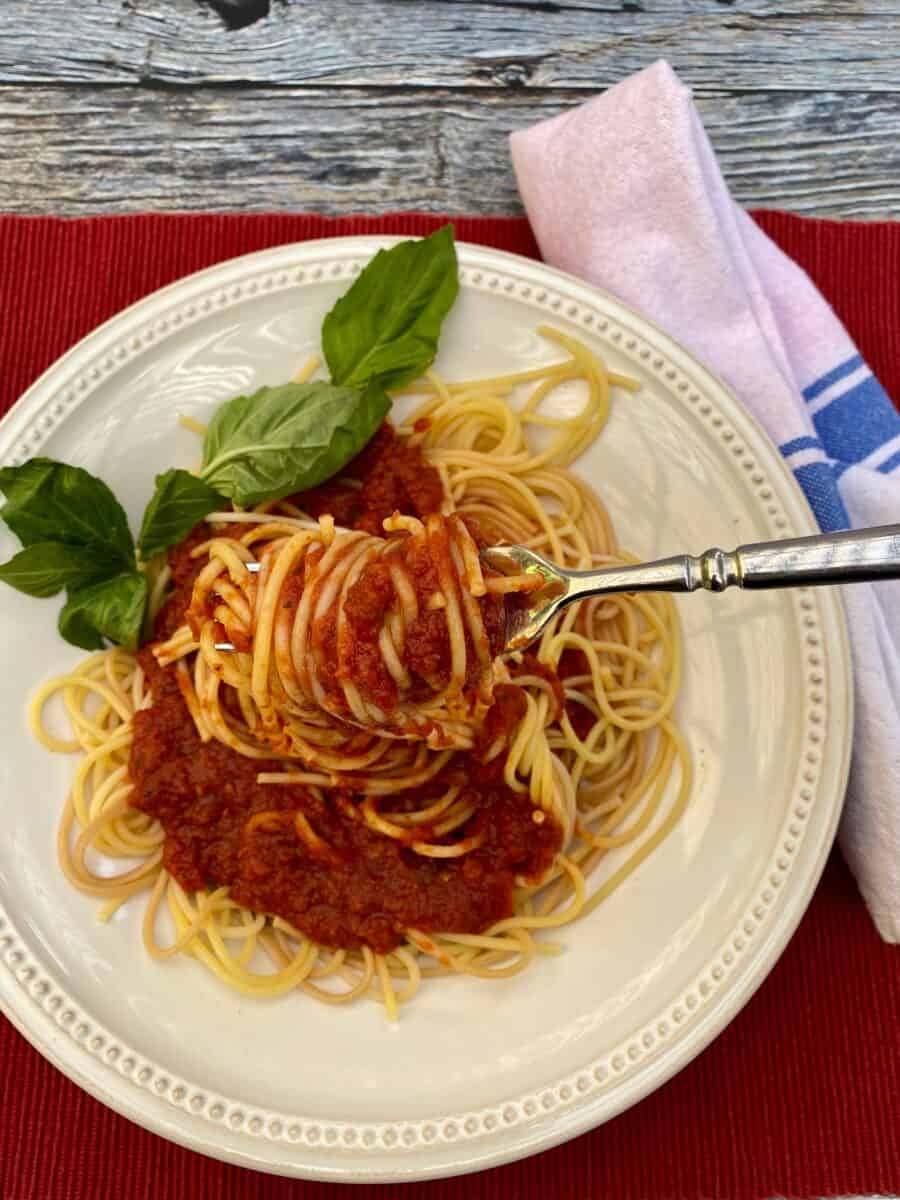 Perfect Pairings for Sunday Gravy
Here are a few of my favorite pairings for Sunday Gravy (Spaghetti Sauce) and pasta.
Recipe