There's nothing better than freshly-baked sweet rolls and these are so fresh and bright - the perfect combination of orange, fresh ginger and brown sugar. These rolls are a light and not-too-sweet made from scratch treat that everyone loves.
Note: The links you find on this page are paid links, Amazon Associates. That means I make a small commission when you click and shop. Your cost is the same and I only link to products or ingredients that I use and love.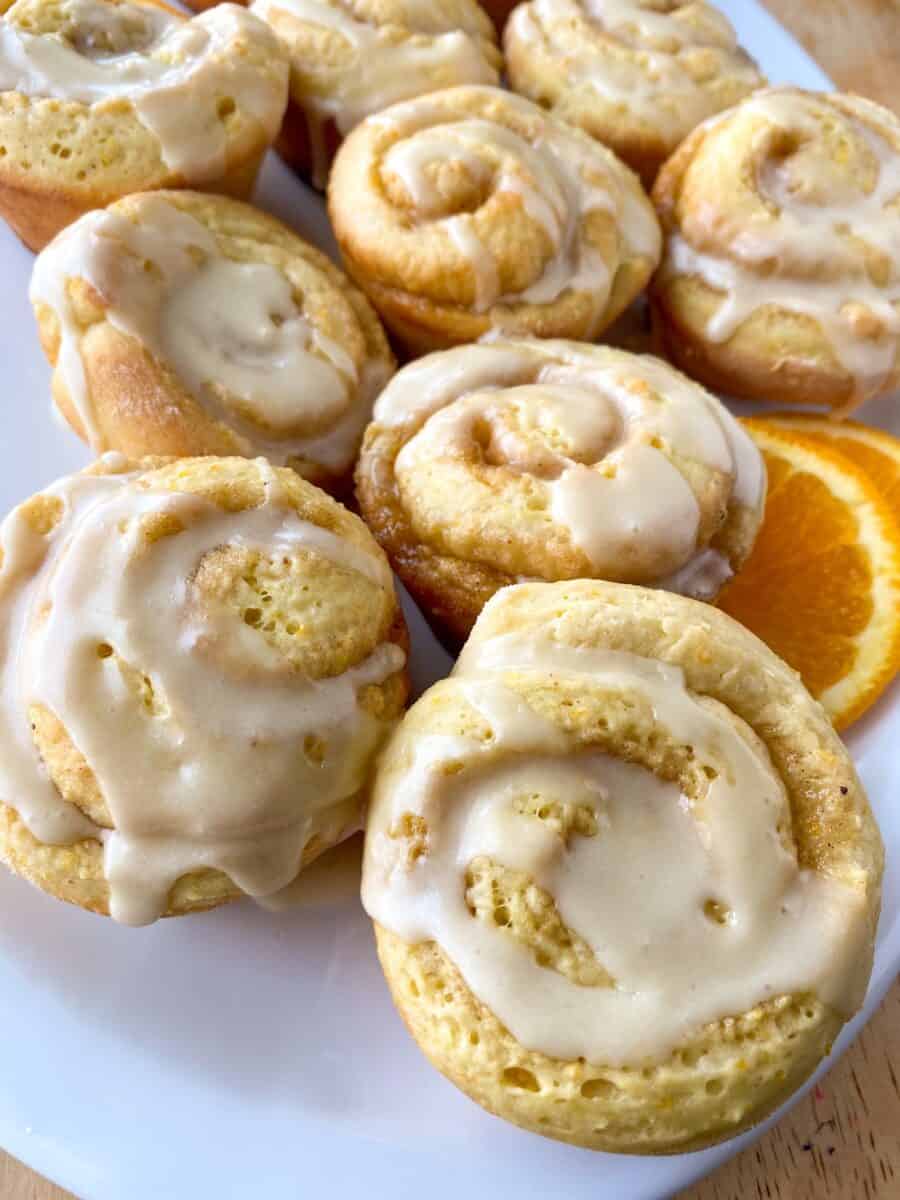 Ingredients to have on hand
orange juice
an orange and a lemon
fresh ginger
Fresh ginger adds a great element to the flavor and freshly squeezed orange juice makes a big difference too.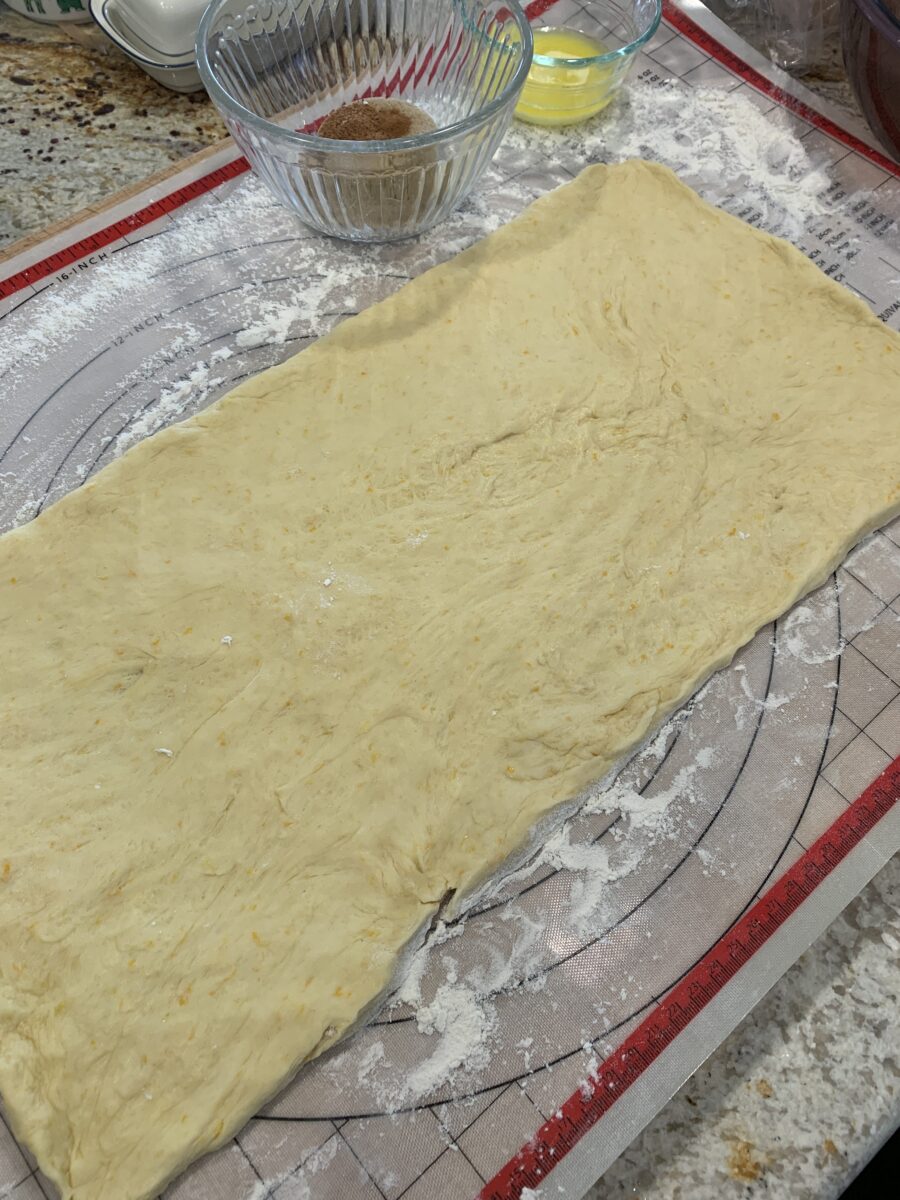 Quick Tip
It's not hard at all to make orange sweet rolls, but I've found that using one of those mats that are specially designed for rolling out doughs and crusts, helps a lot to be able to see the size of each section of dough you will be slicing.
The mat helps gauge the size of the dough when you roll it out and how large each roll is when you are dividing them. I bought my pastry mat a few years ago, but this one looks very similar.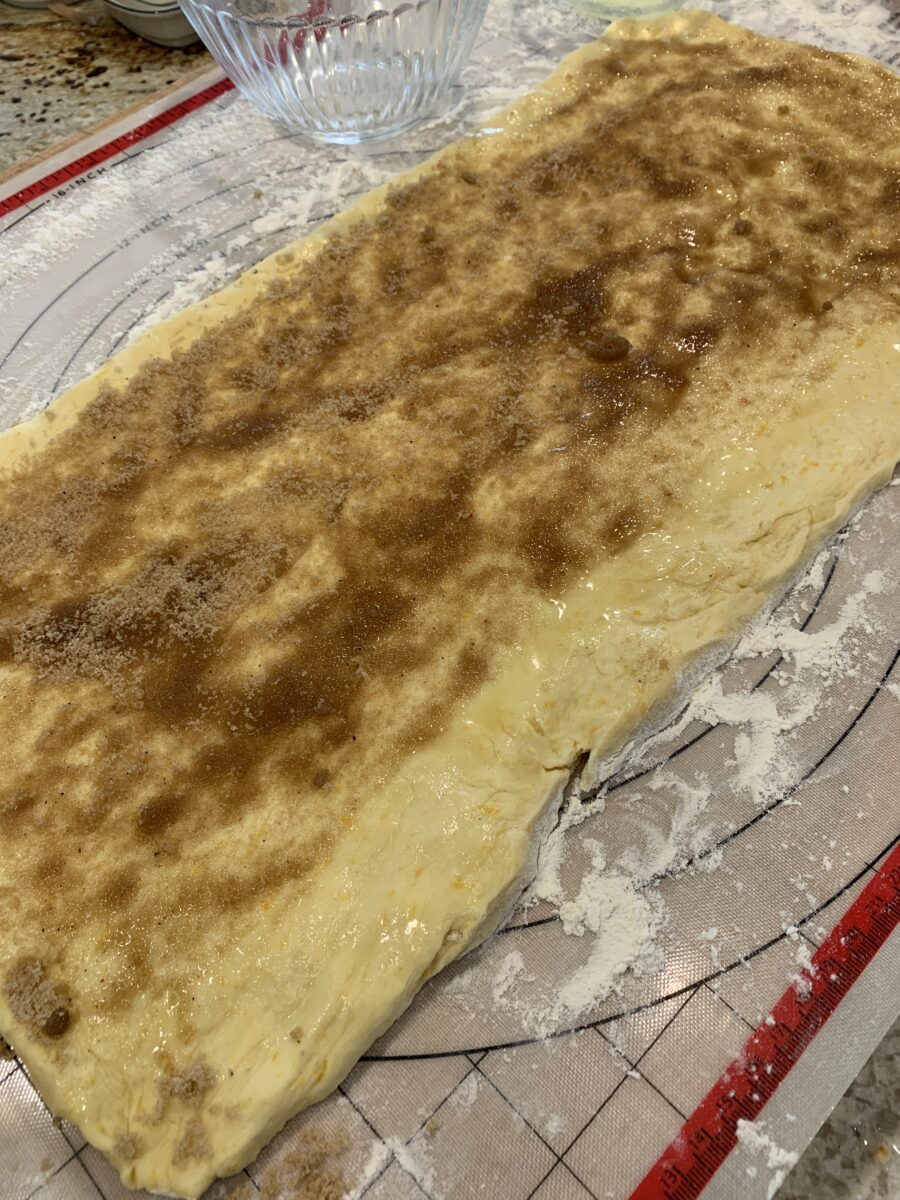 I've included an option for freezing the dough so you can enjoy fresh from the oven rolls with breakfast or any time. Believe me, these are wonderful.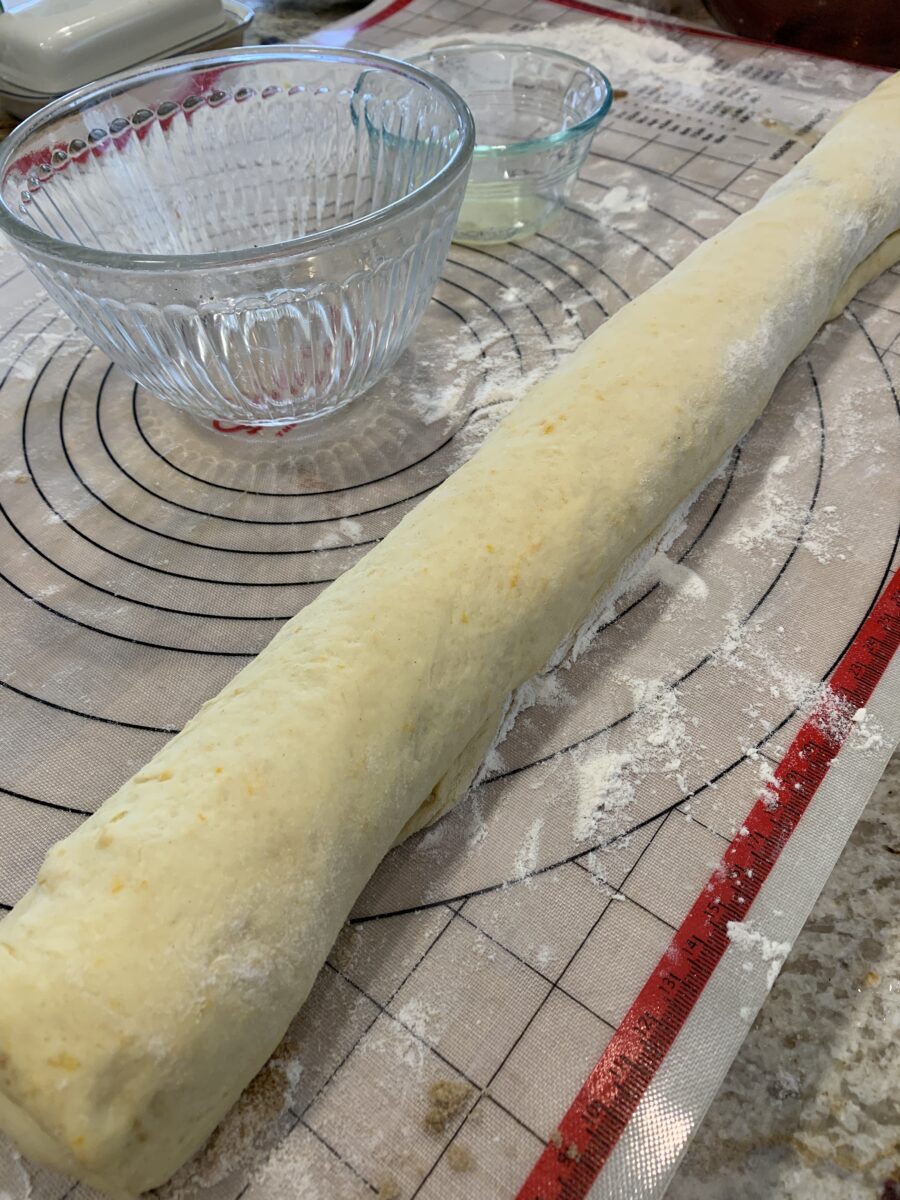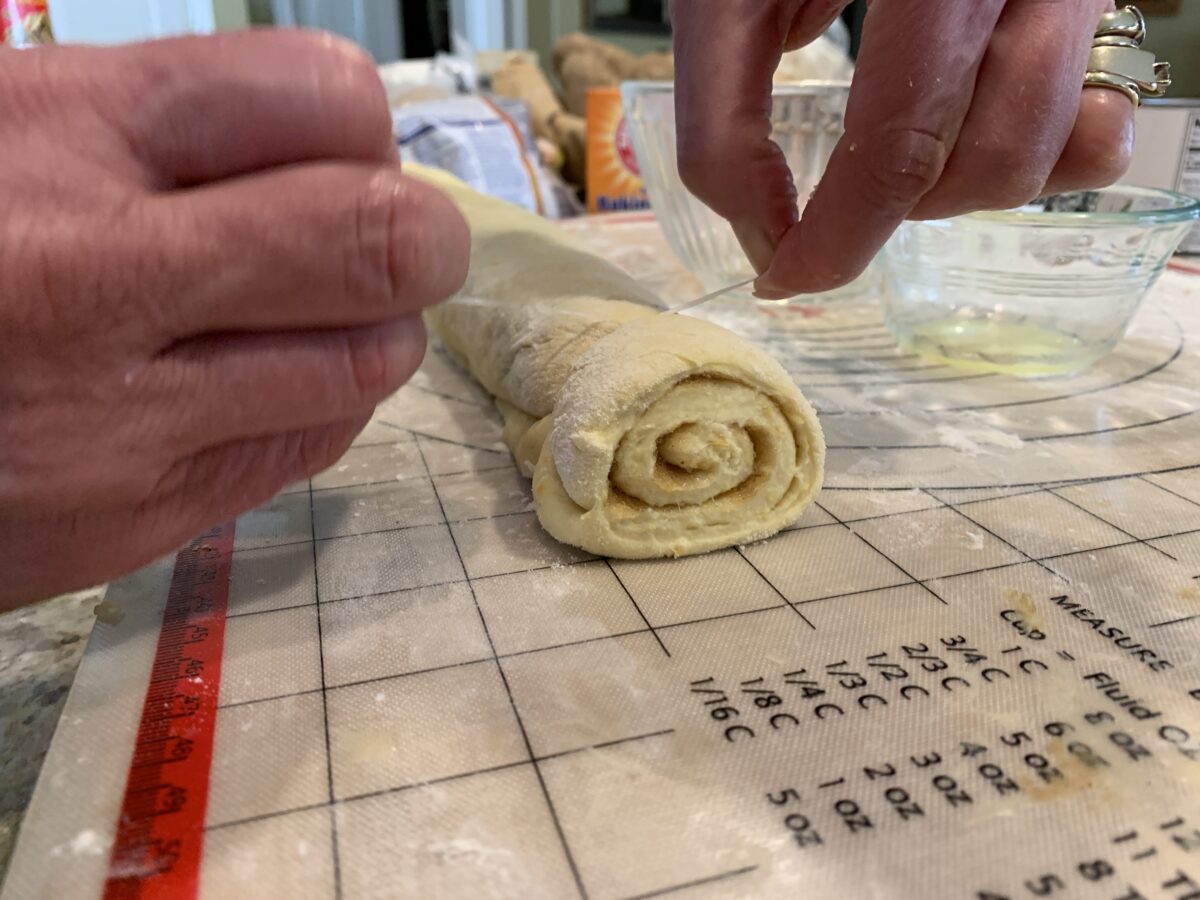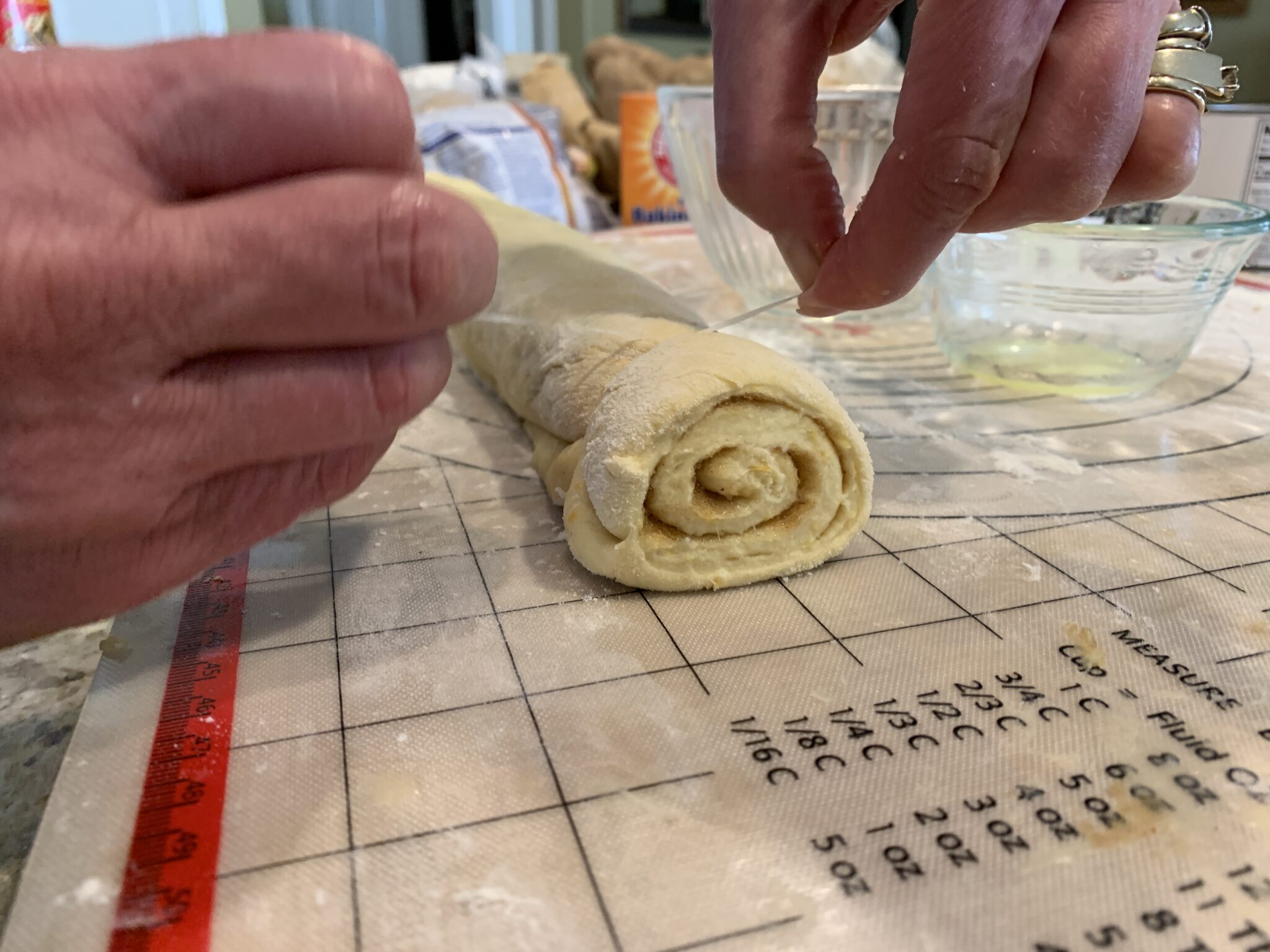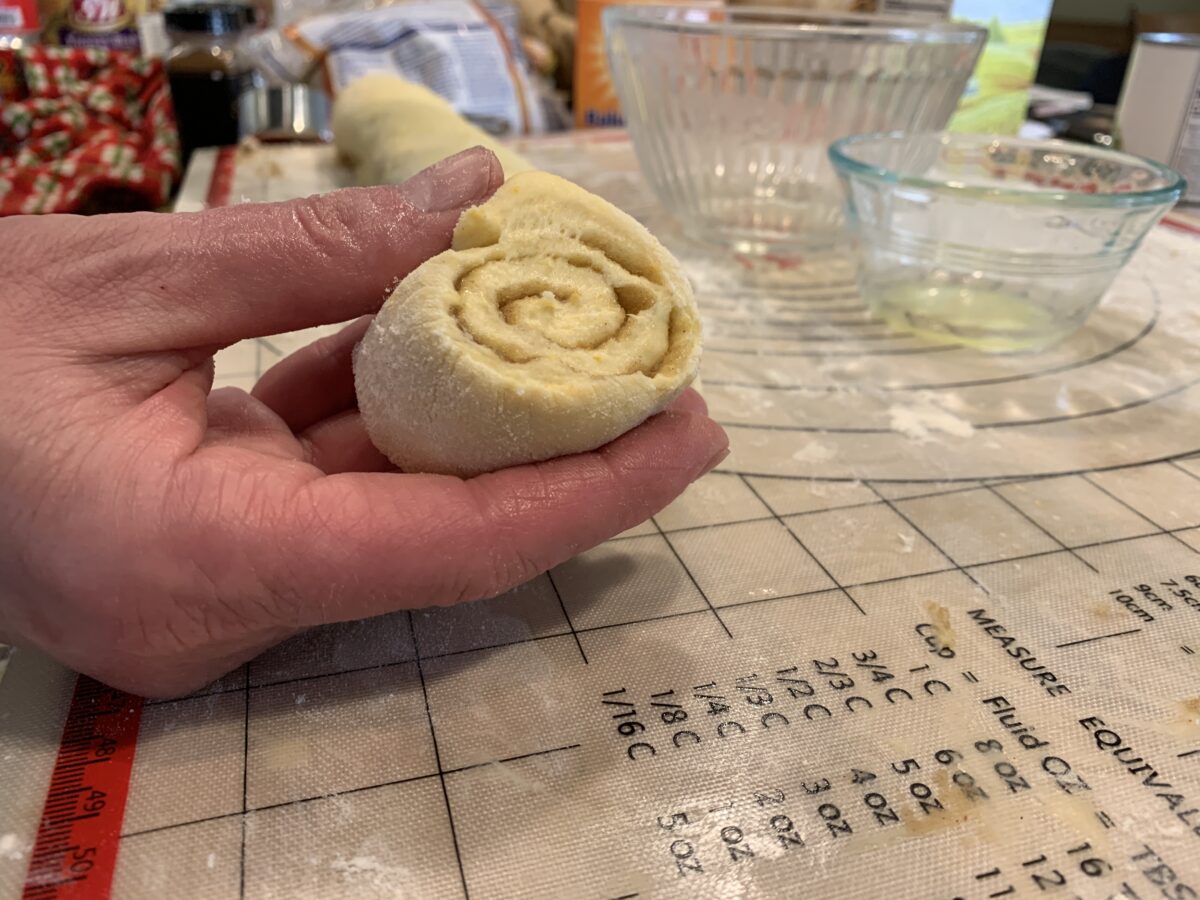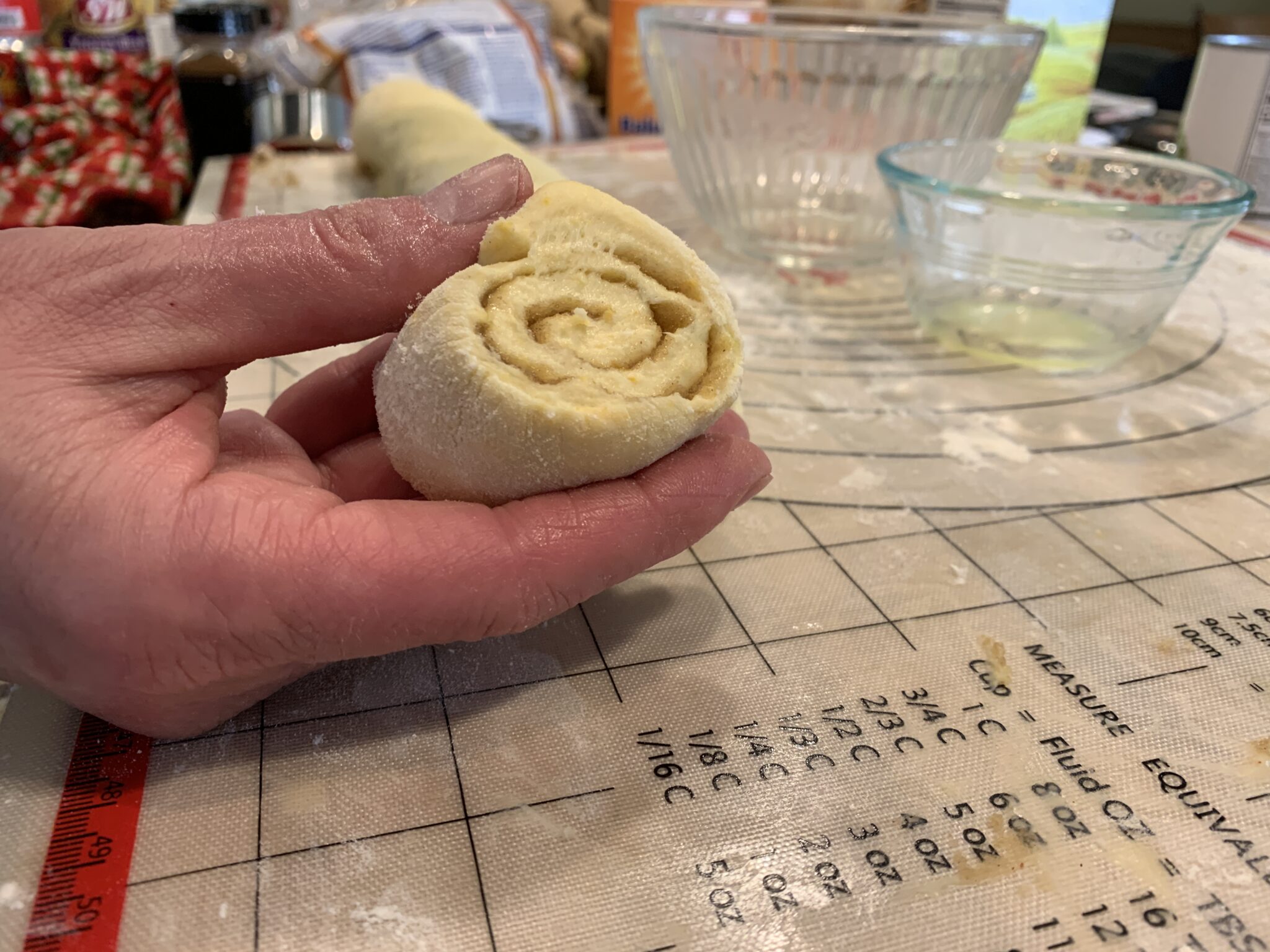 Freezer Friendly
For fresh baked sweet rolls any time, after rolling and slicing, place the rolls in the muffin cups, then place in the freezer until frozen solid. Remove the rolls from the muffin cups and place the frozen rolls in a zip bag.
On the night before you plan to enjoy fresh baked rolls in the morning, remove them from the freezer and place on a cookie sheet lined with parchment paper. Allow to defrost overnight on your kitchen counter. In the morning, bake as usual and enjoy fresh sweet rolls with your morning coffee or tea.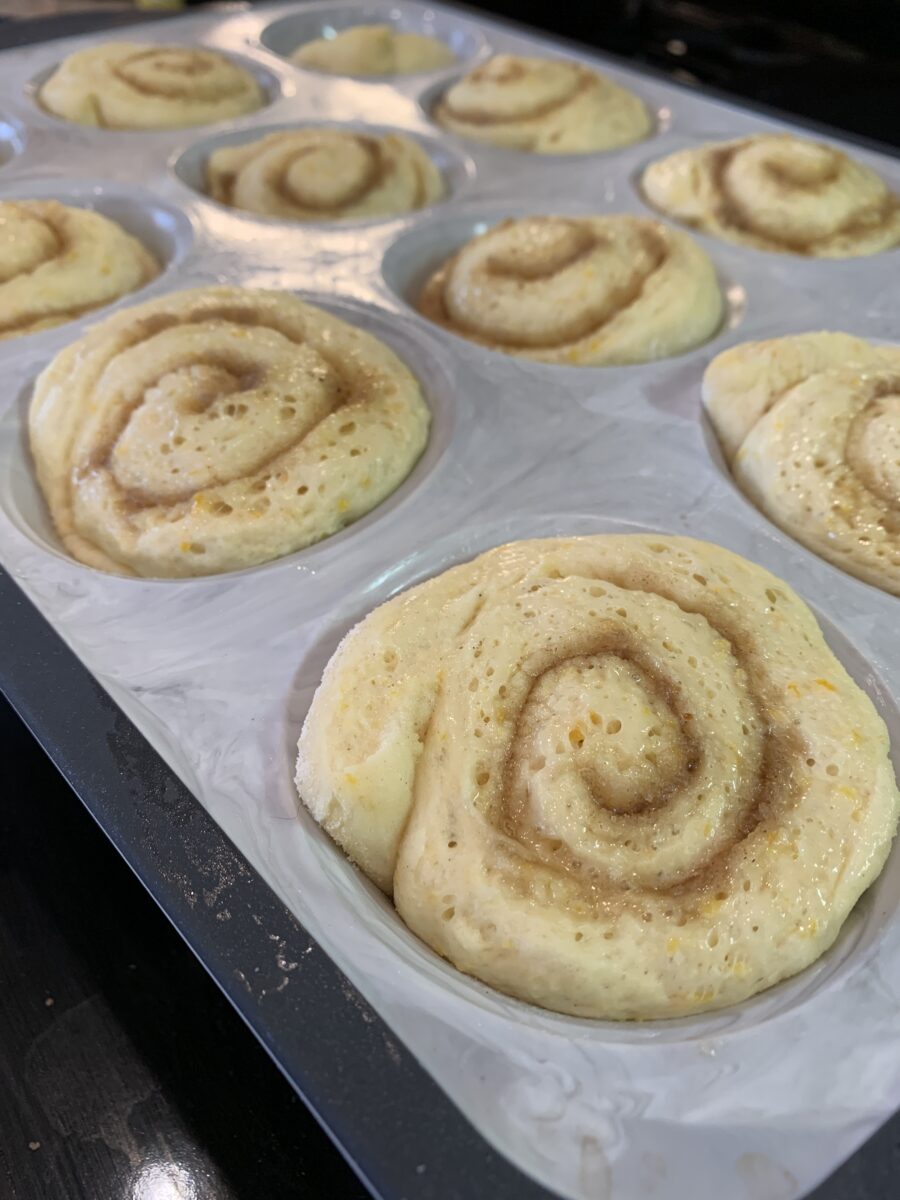 Auntie's Favorite
Sweet rolls made from scratch have been a baking tradition for generations in my family. Hat tip to my Auntie Iva and Auntie Faye who both made the most delicious homemade rolls when I was growing up. They both provided me with a LOT of inspiration for cooking and baking the old fashioned way, from scratch.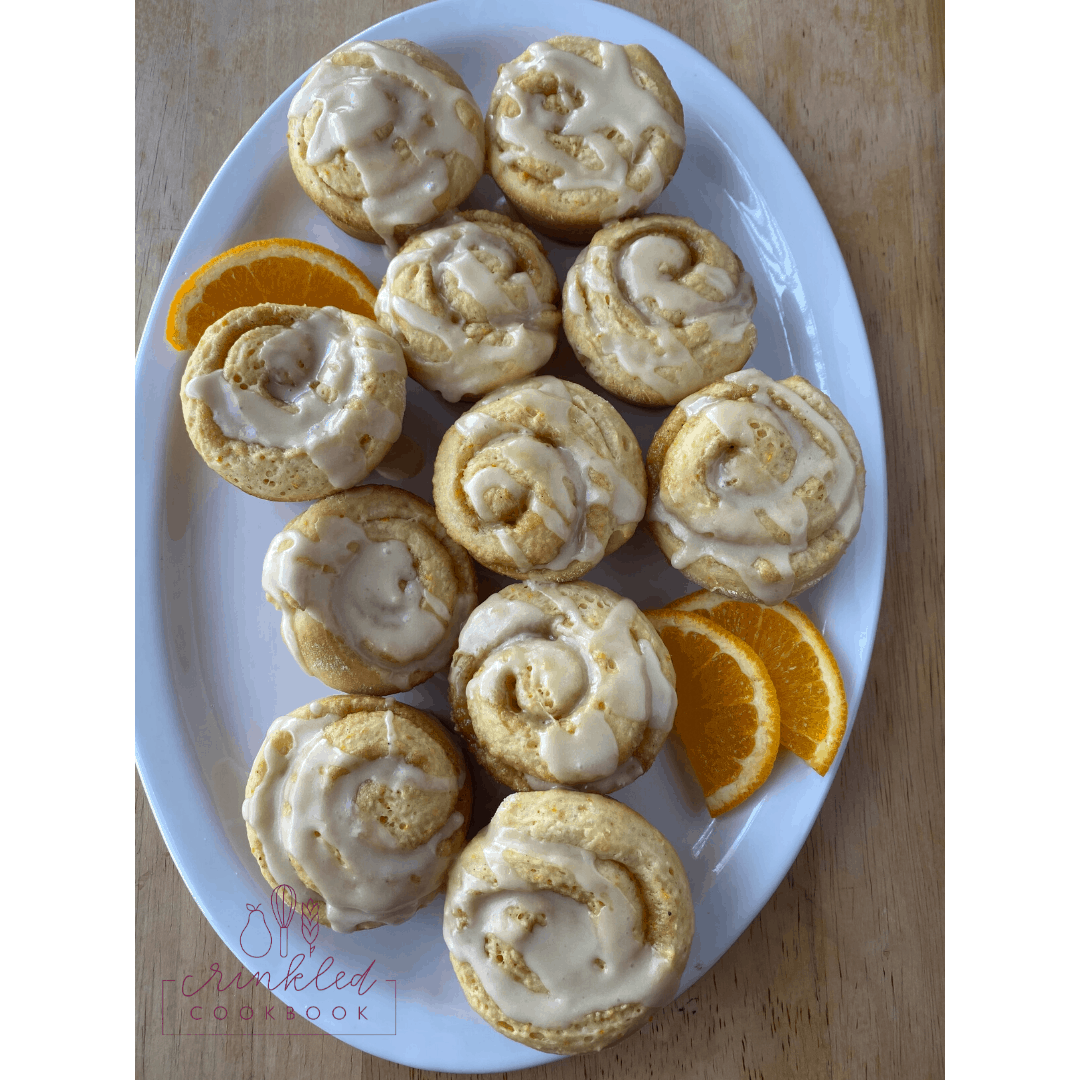 This is now one of my go-to recipes any time I want fresh sweet rolls. The icing for these rolls is what really sets them apart. Be sure to use freshly squeezed orange juice - it does make a big difference. This recipe was inspired by a bread recipe I found in a little cookbook my Auntie Maureen sent me. I'm so tickled with how it turned out, it's now my go-to recipe for sweet rolls.
other baking ideas
Be sure to give a star rating to the recipes you make from the Crinkled Cookbook. I always love hearing from you. Sharing is great too! Use the buttons after the recipe to text it with just one click or send it to family and friends on Pinterest and Facebook. Enjoy.