Homemade meatballs are easy to fix and baked in the oven. These are the perfect, made from scratch meatballs. Just combine a few simple ingredients for a meatball as good as any you'll find in a restaurant. Serve with a big plate of pasta and plenty of sauce.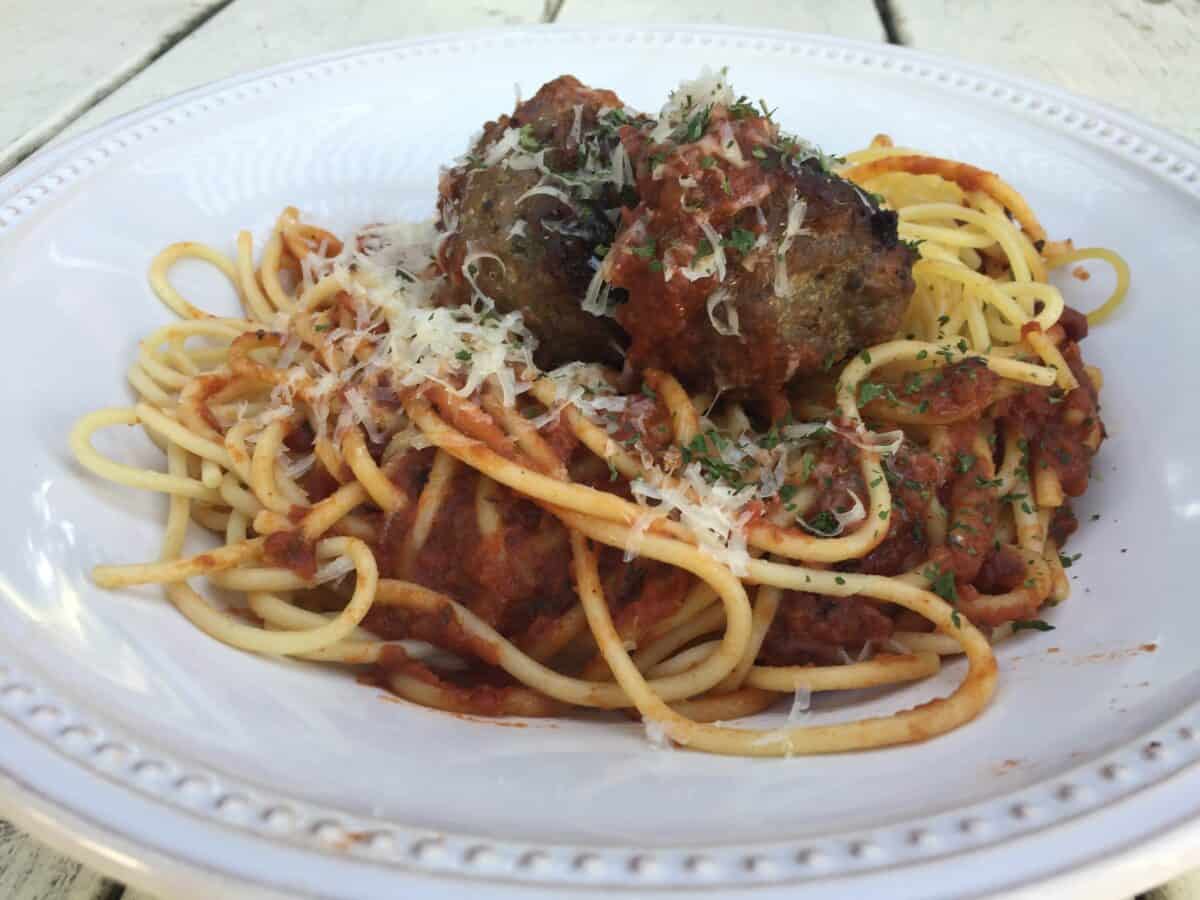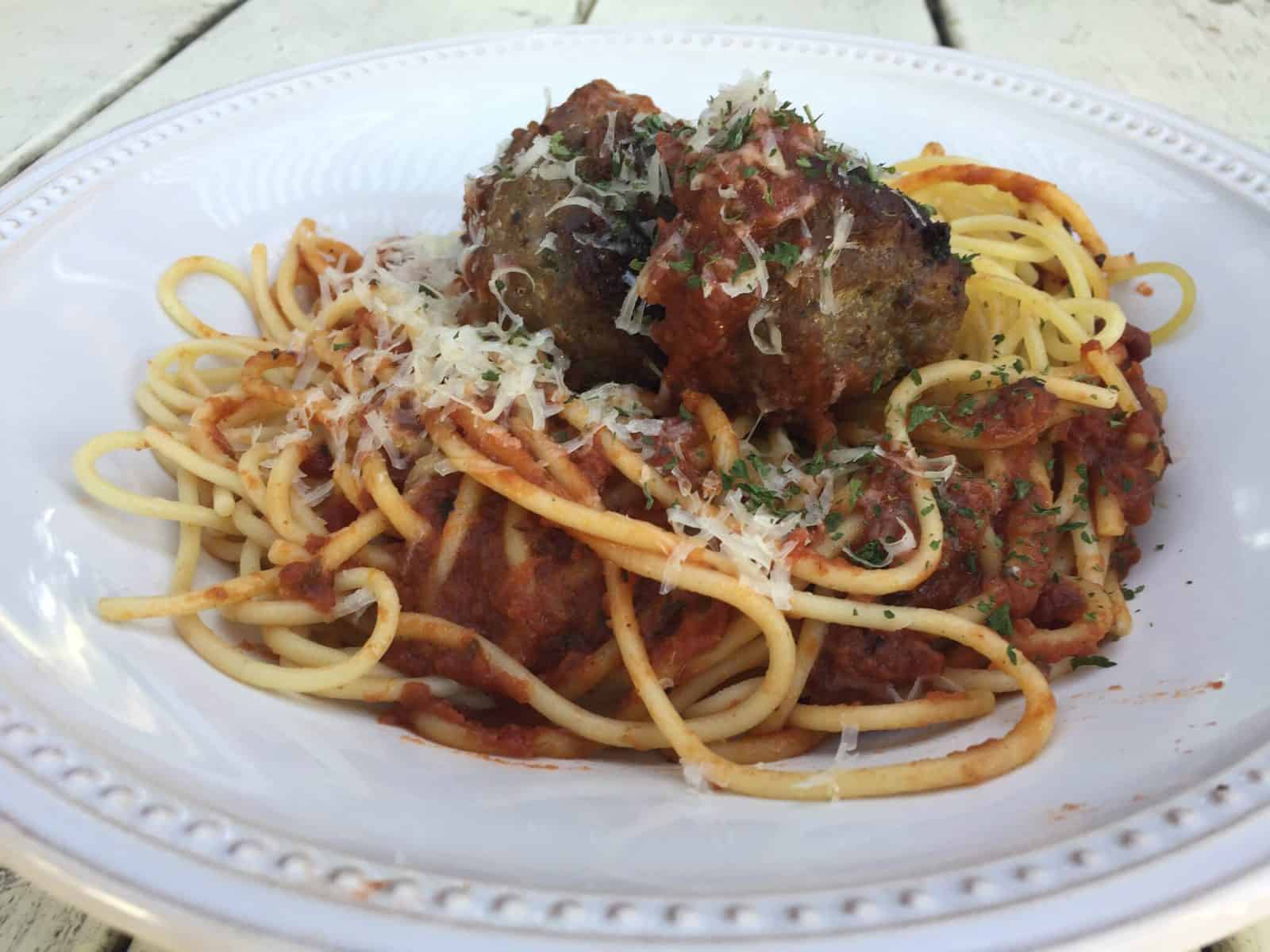 Ingredients to Have on Hand
ground beef, pork and veal
parmesan cheese
dried parsley
eggs
french bread - one slice
Ground veal is just an option, but it gives the meatballs exceptional flavor. The meatballs are also delicious using equal portions of ground beef and ground pork.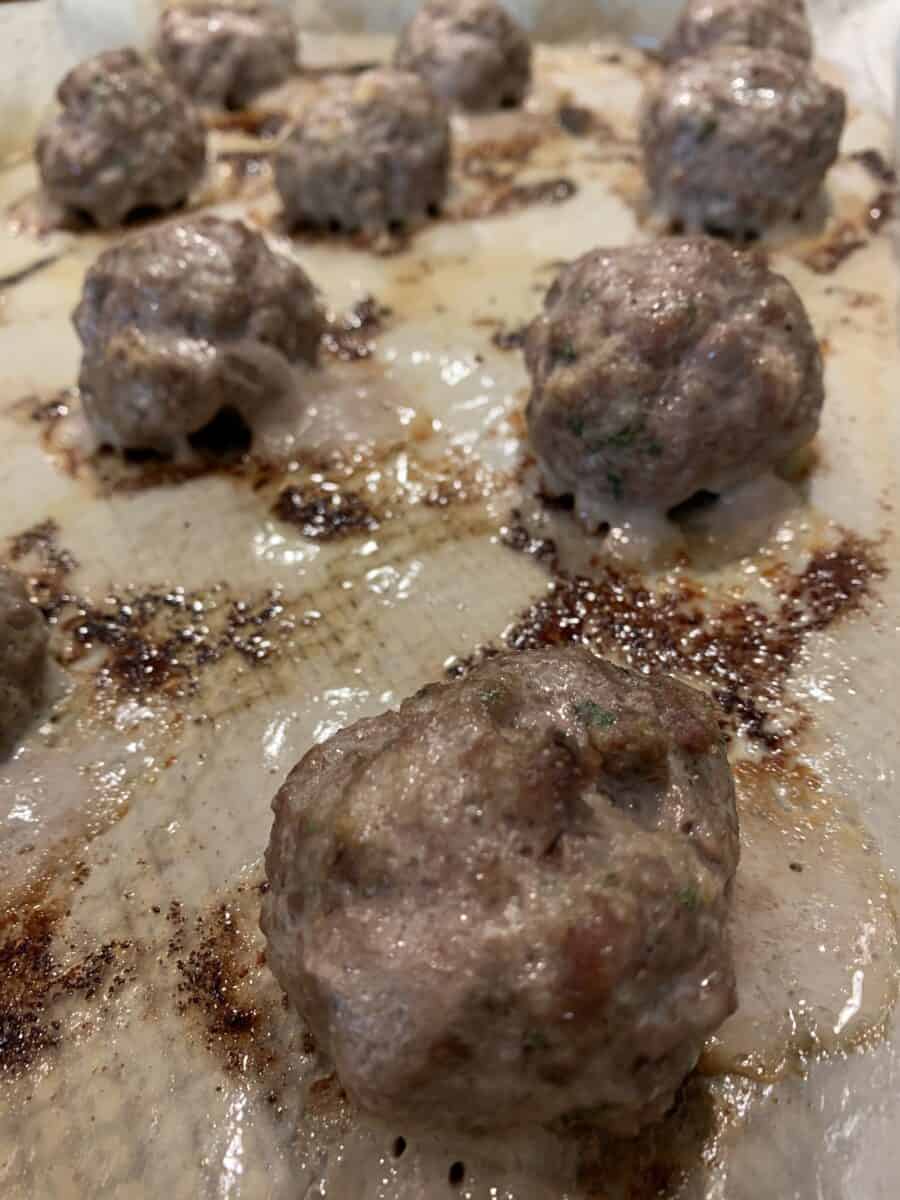 Blend Meat with Eggs
I use one egg and one egg white to help tighten up the meatballs, but you can use two whole eggs and have very similar results. I just like the lighter texture that comes from using an egg white rather than two eggs.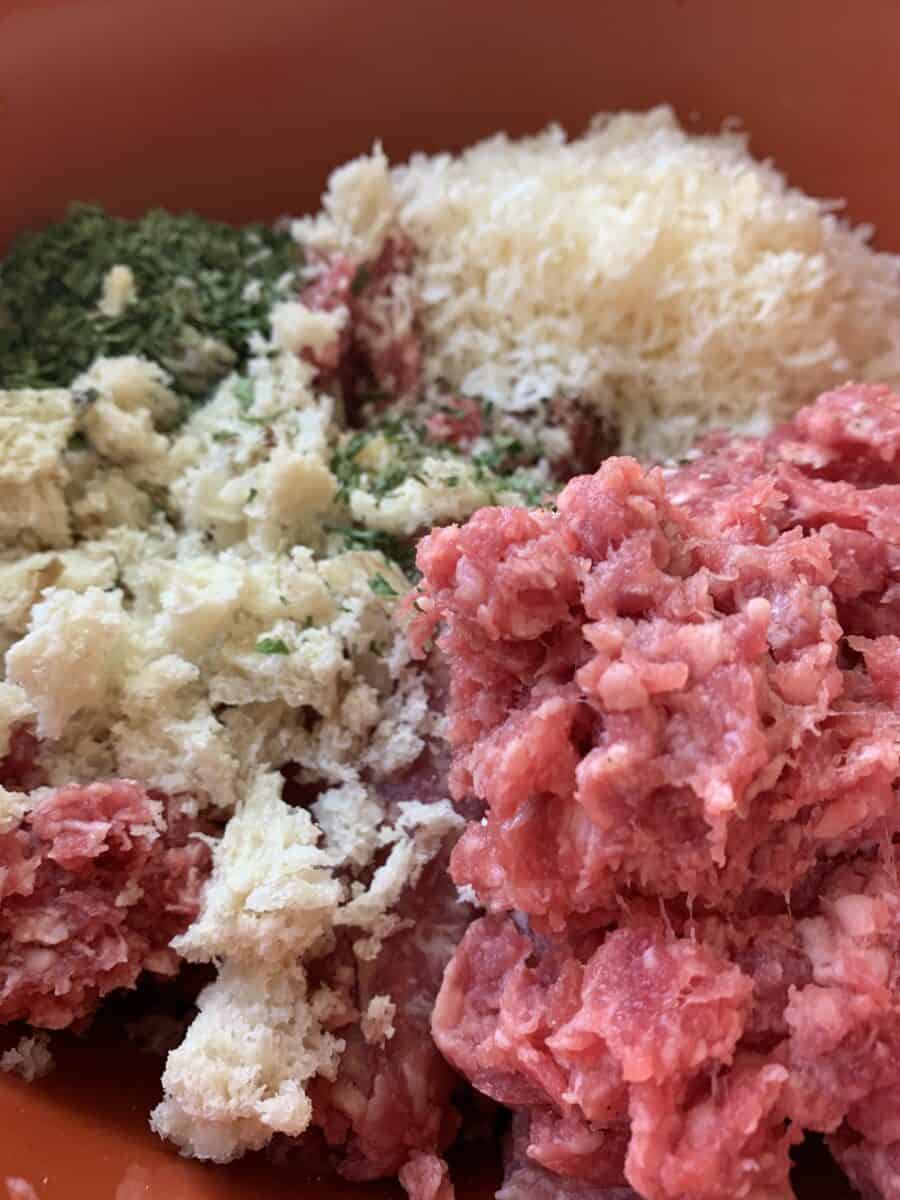 How do you make meatballs so they don't fall apart?
We can thank the slice of french bread that we crumble into the meat for holding it all together. That along with the eggs (one whole and one egg white) help bind the meat together so your homemade meatball maintains it's shape and distinctive texture.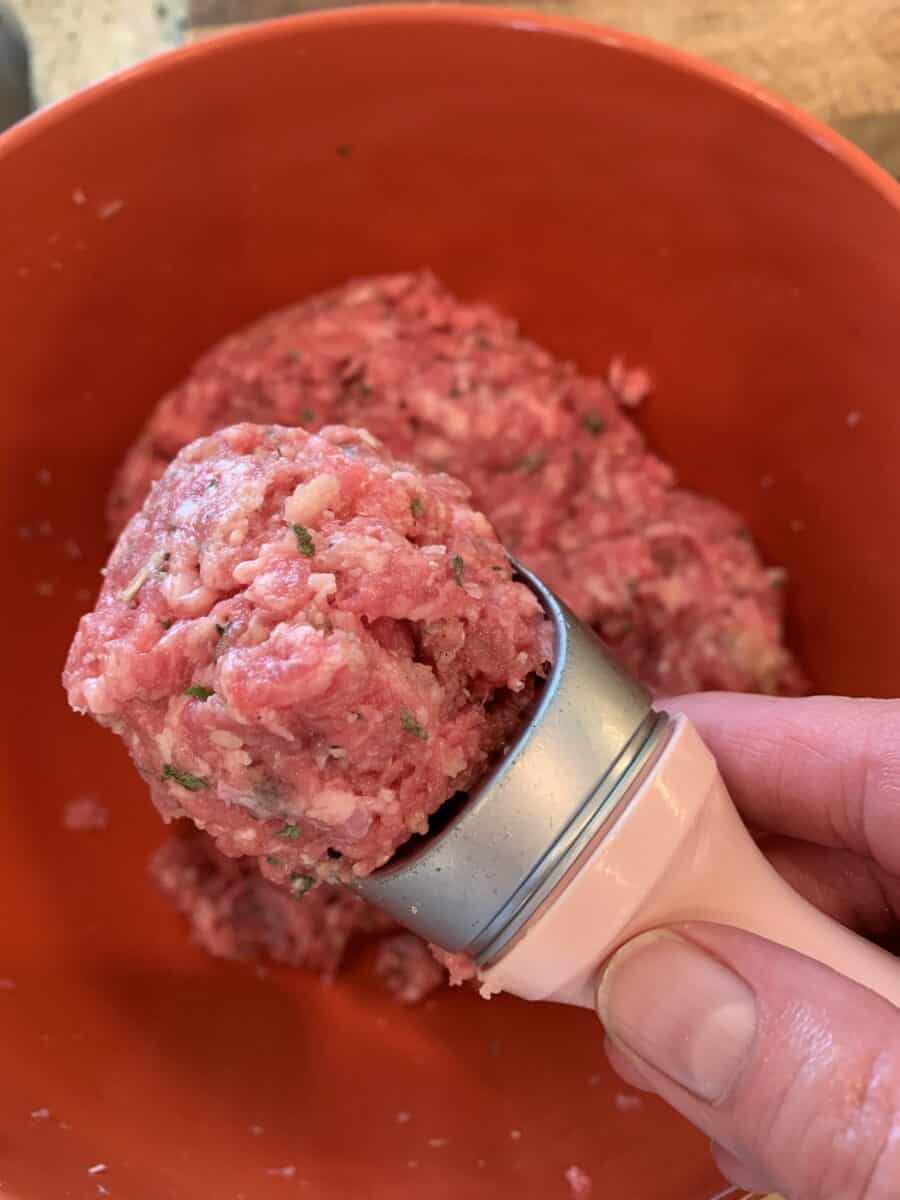 Shape the Meatballs
It's important that your homemade meatballs are the same size, remember we'll be baking them in the oven and we want them all cooked at the same time. I highly recommend using an ice cream scoop to round up each meatball. Just about the size of a golfball is perfect.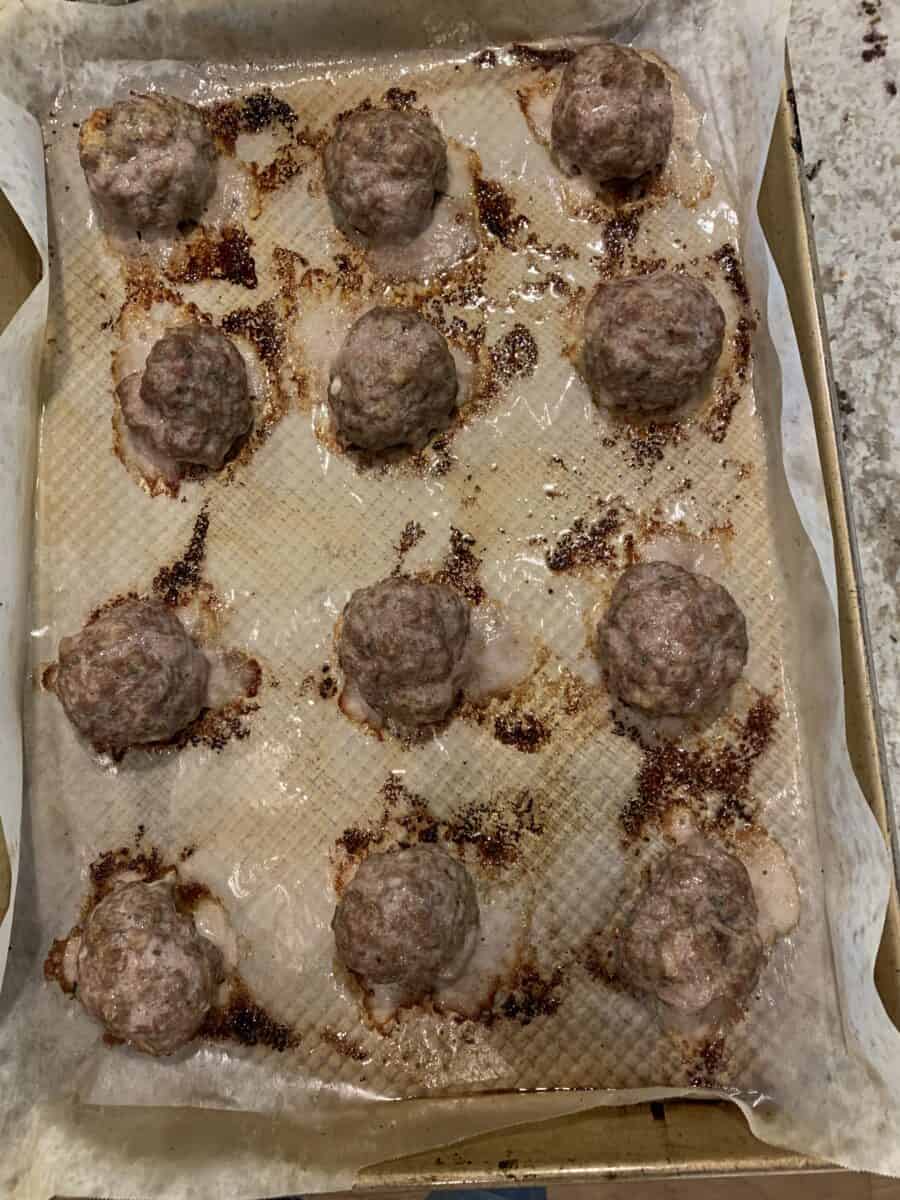 Made from Scratch and Fast
It's easy to think that made from scratch meatballs are too much work, but be assured these are so easy. These cook fast, in less than 30 minutes and bring out the best in your favorite red sauce, even jarred and store bought!
Homemade Red Sauce
Speaking of red sauce, I think you'll love my scratch-made Tomato-Cream Sauce. It comes together really fast and is stellar with this meatball recipe.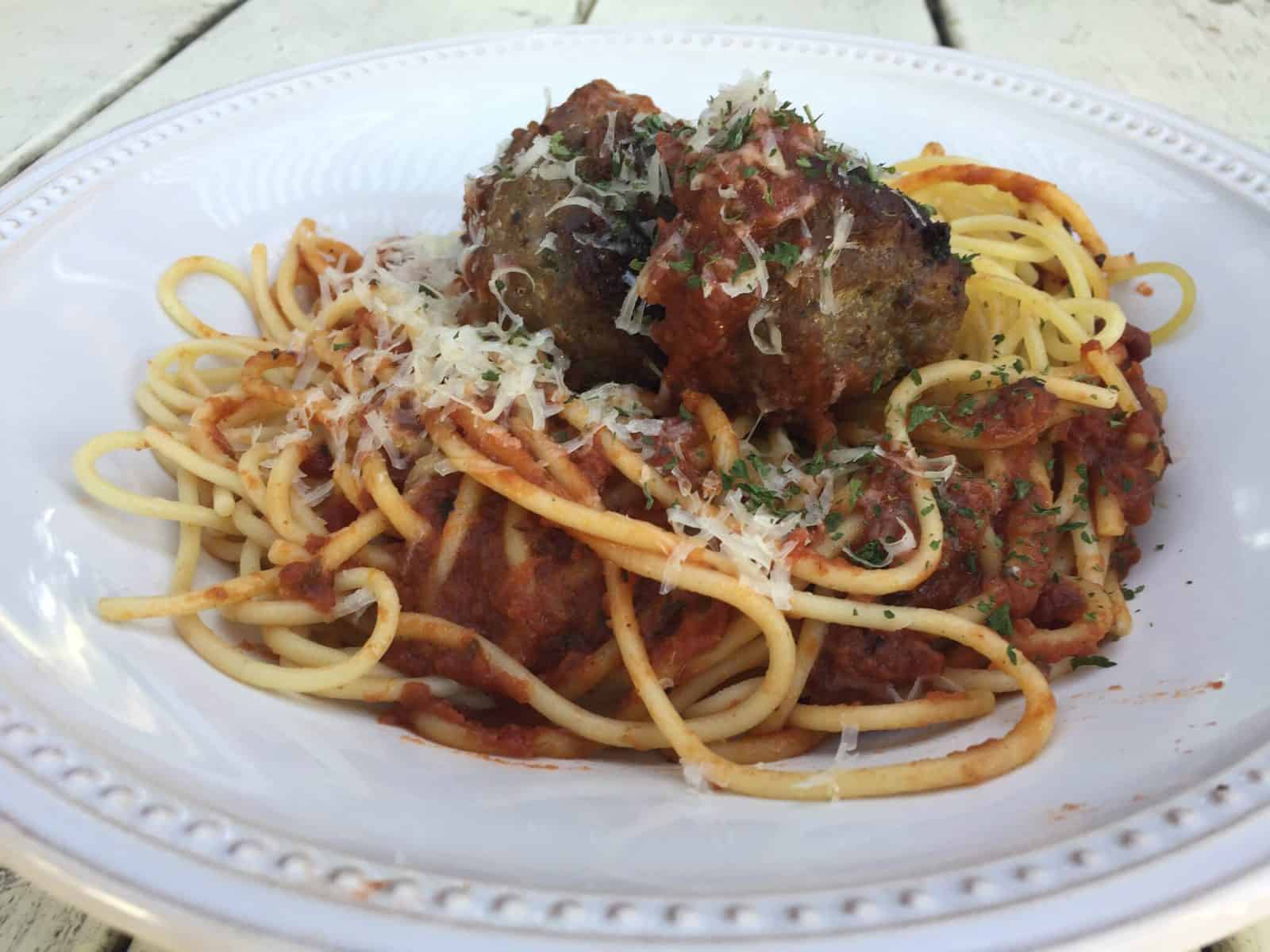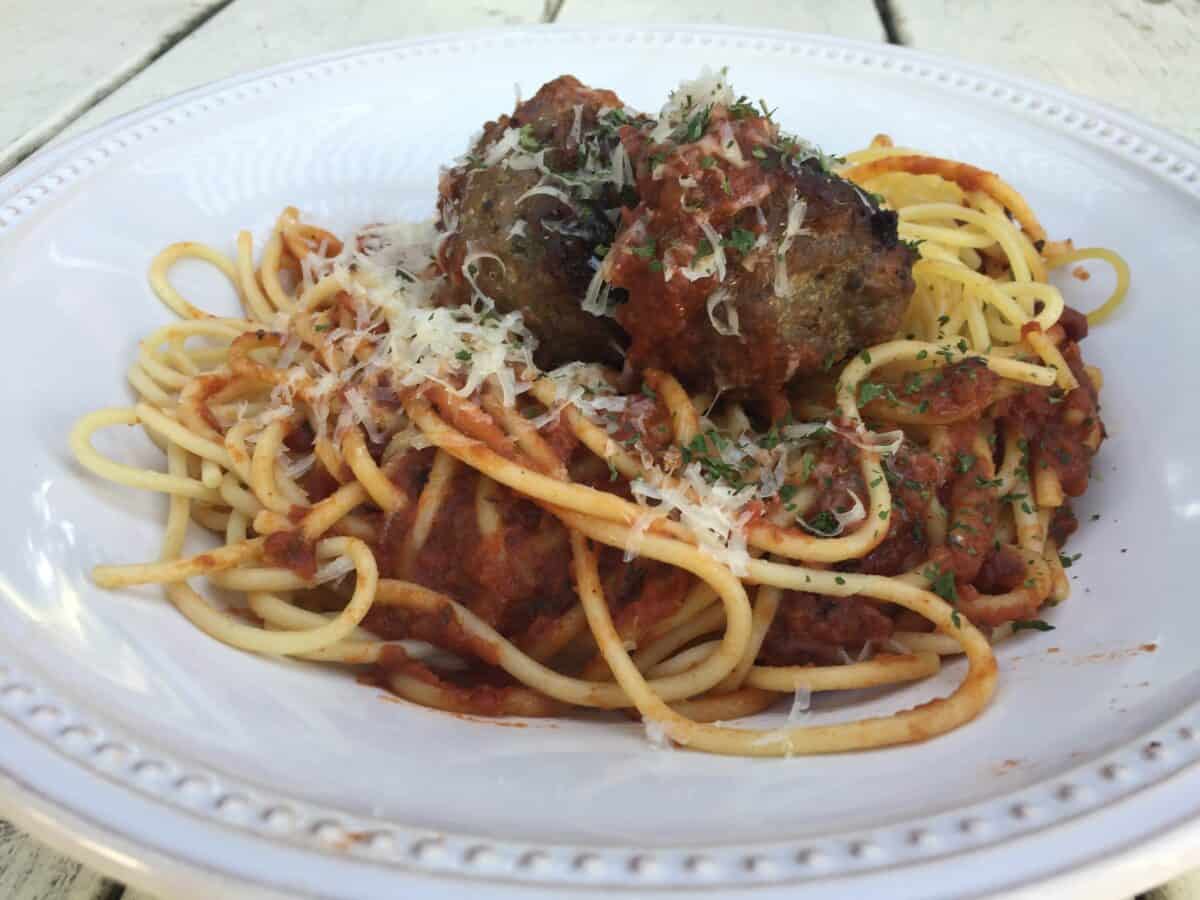 More Dinner Ideas
Here are more ideas for scratch made, fast dinners. Just like Homemade Meatballs, these recipes are on the table in an hour or less:
Be sure to give a star rating to the recipes you make from the Crinkled Cookbook. I always love hearing from you. Sharing is great too! Use the buttons after the recipe to text it with just one click or send it to family and friends on Pinterest and Facebook. Enjoy.