Sweet, tangy and tucked into the perfect pie crust, strawberry rhubarb pie is a dessert everyone loves. Serve it with a scoop of vanilla ice cream or frozen yogurt and you've got a meal-ending treat folks will be talking about for a long time. Thanks to my Mom for sharing this wonderful recipe!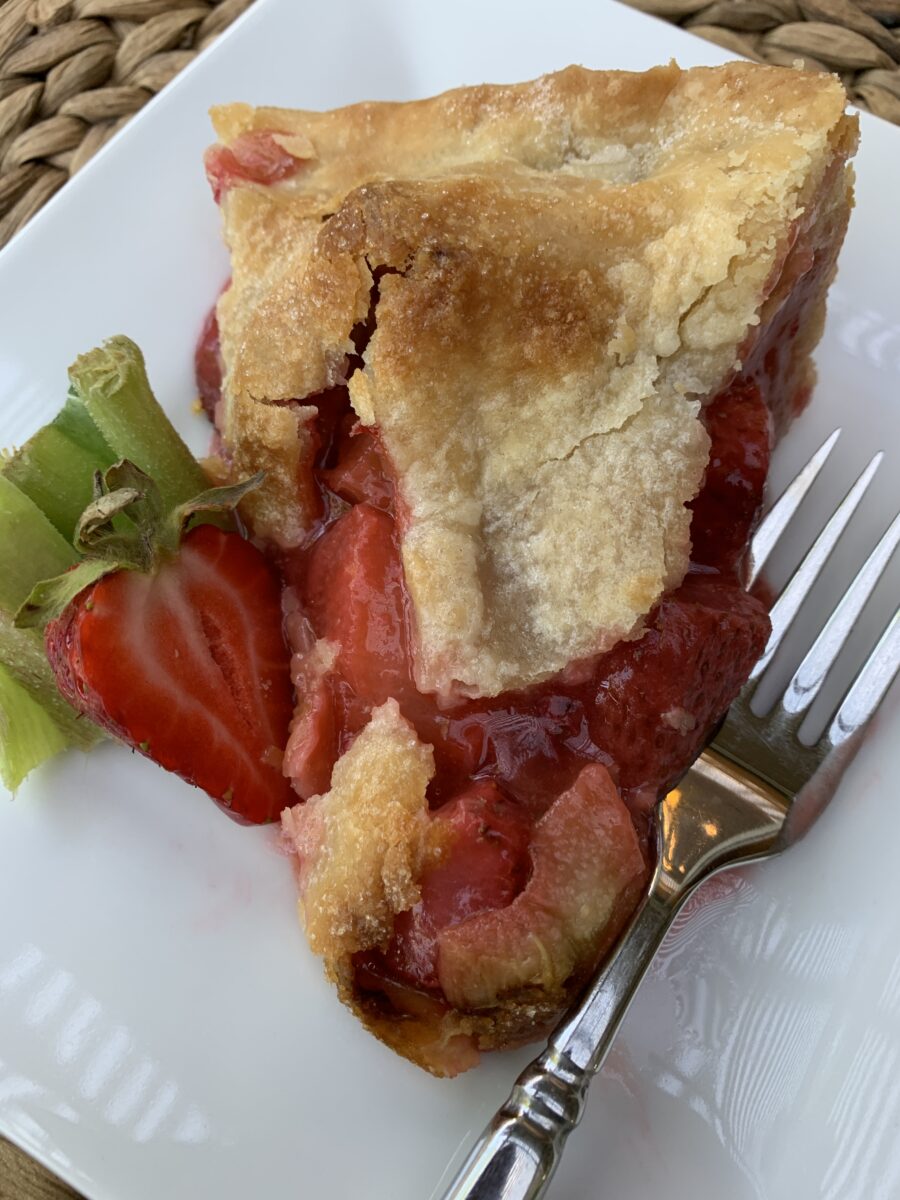 How to bake with rhubarb
Rhubarb is one of the easiest ingredients to cook with and in baking it provides the perfect tangy addition to sweet fruit such as strawberries, although many folks love pie that's just straight up rhubarb. (I'll try that and add the recipe here sometime soon.) There's no additional prep when you are using rhubarb in your baking. No peeling, steaming or shredding. Just rinse and chop into bite-sized pieces and its ready to mix with your dry ingredients or additional fruit.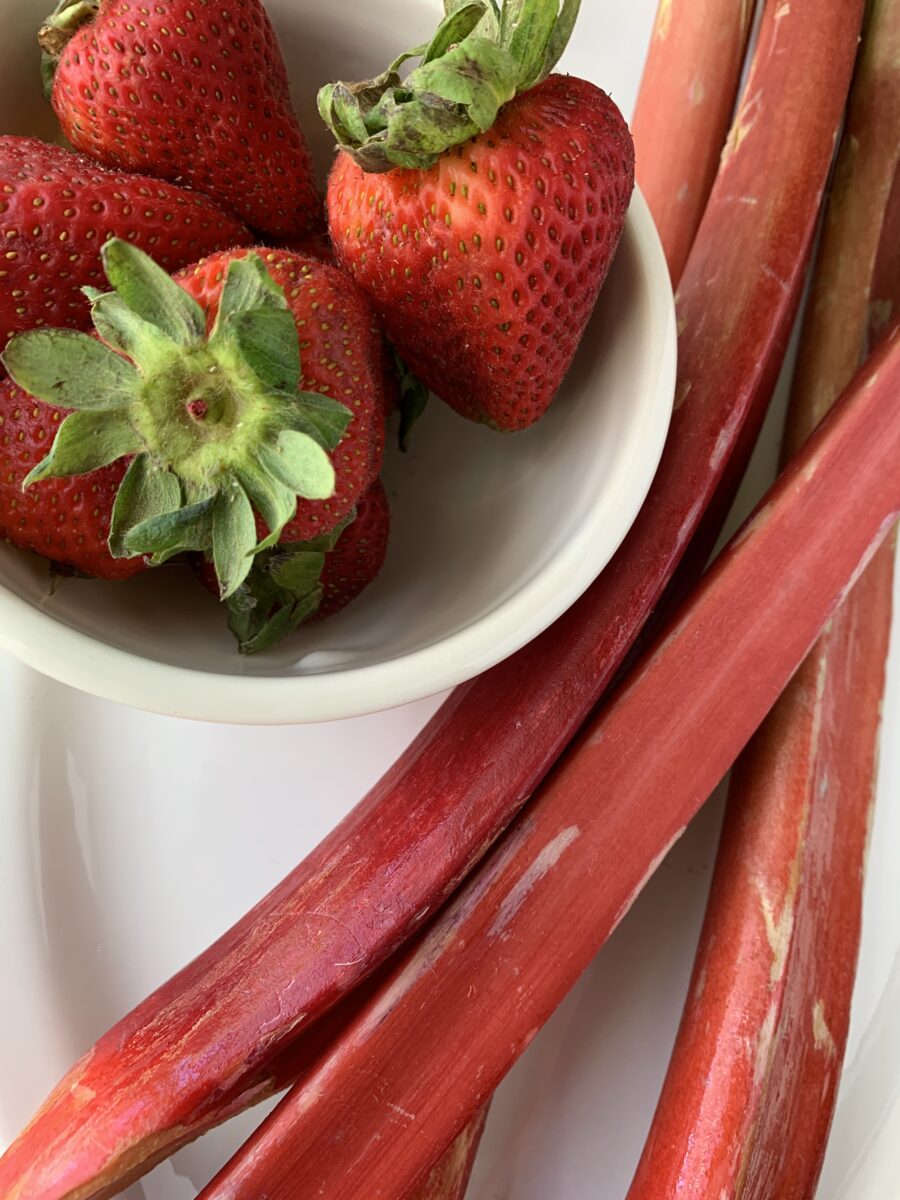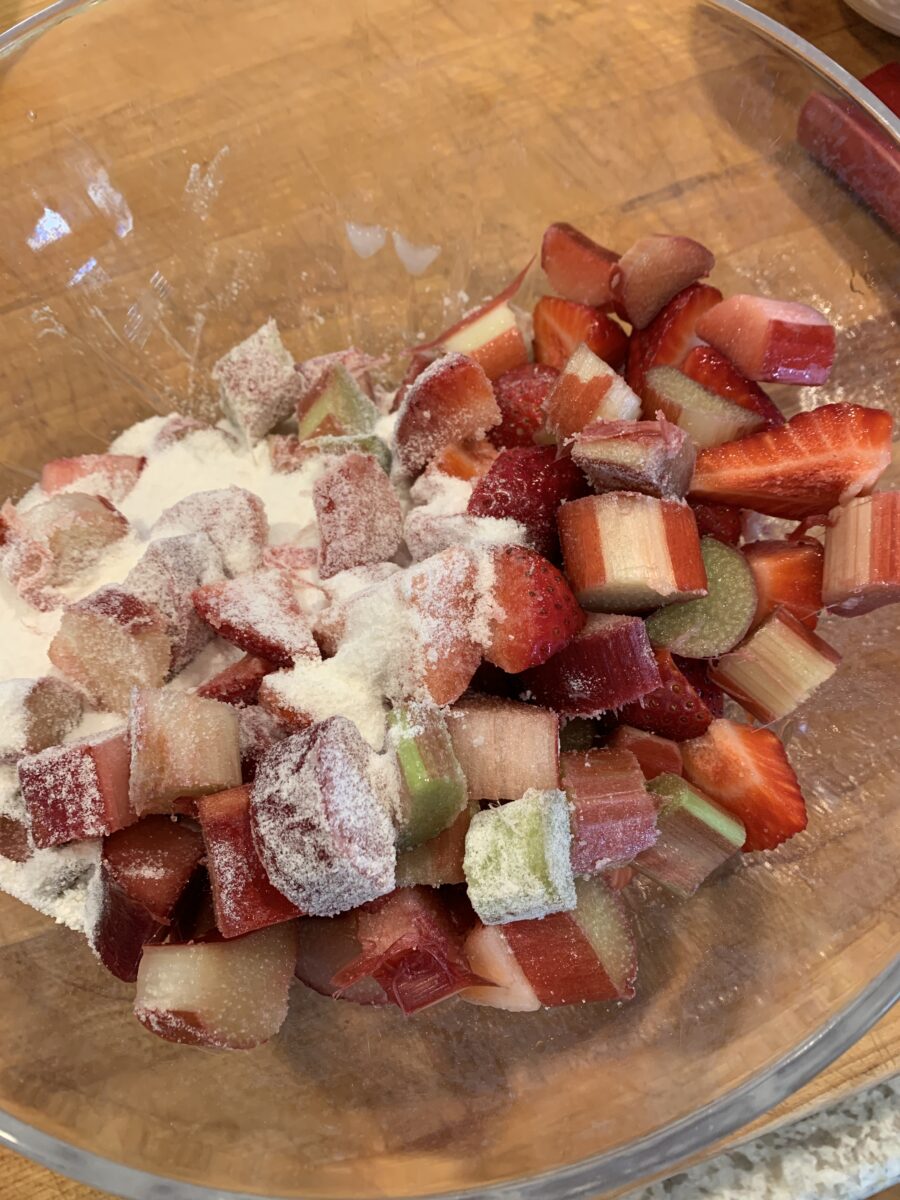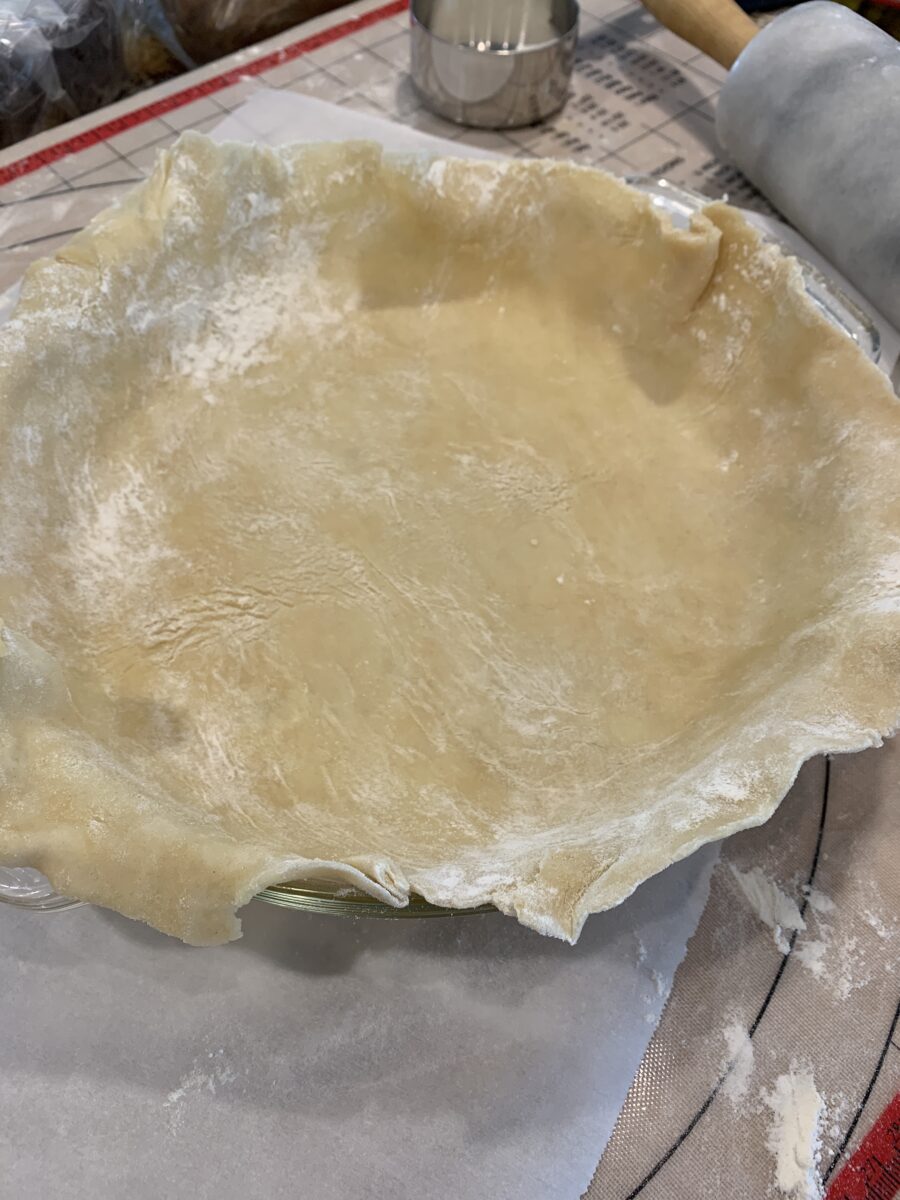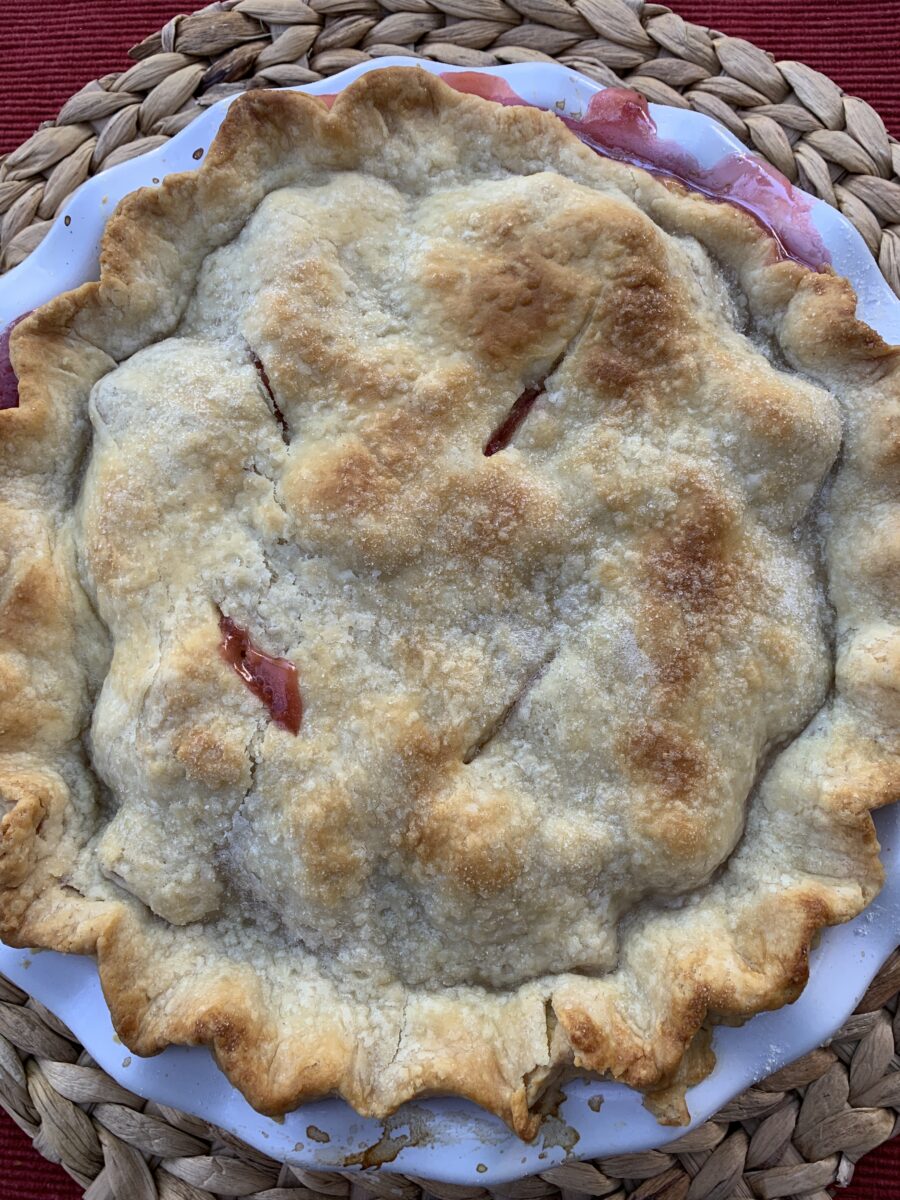 How to store fresh pie
There's nothing better than pie served warm out of the oven, but sometimes pie sticks around for a few days in my house. When that's the case, I usually just leave it out on the counter for first day, covered lightly with waxed paper. Much past one full day and I store the pie in the fridge until the last slice is gobbled up. The exception would be cream pies, those need to be stored in the fridge to keep them fresh.