Lucky Black-Eyed Pea Salad is super easy, a little spicy and full of fresh flavor. The peas are coated with a vinaigrette-style dressing that's full of garlic and fresh cilantro. It's delicious any time of year, but black-eyed peas have "lucky" in the name because they are said to offer good luck in a new year when eaten on New Year's Day. Serve with salad greens or just tortilla chips and enjoy "good luck" any time of year.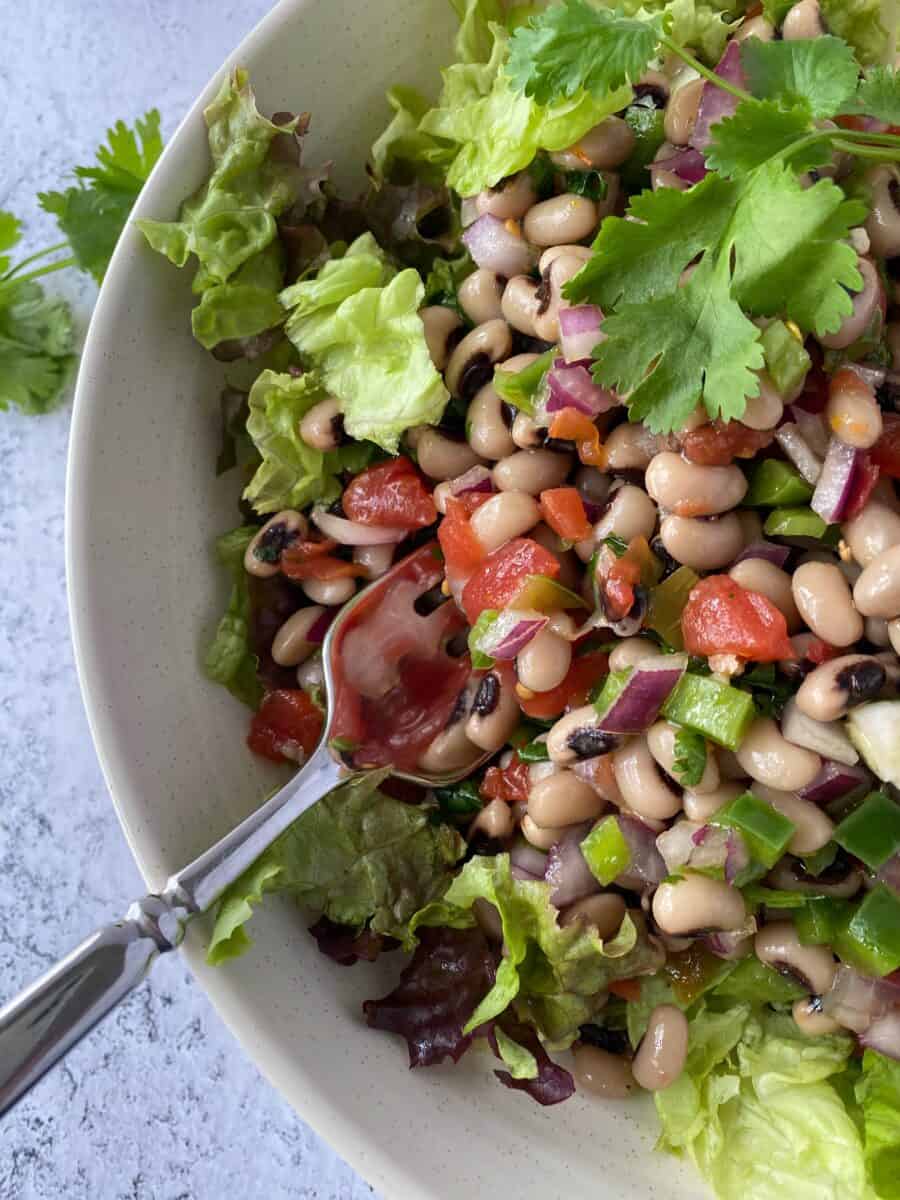 Ingredients to have on hand
red wine vinegar
fresh cilantro
green pepper
red onion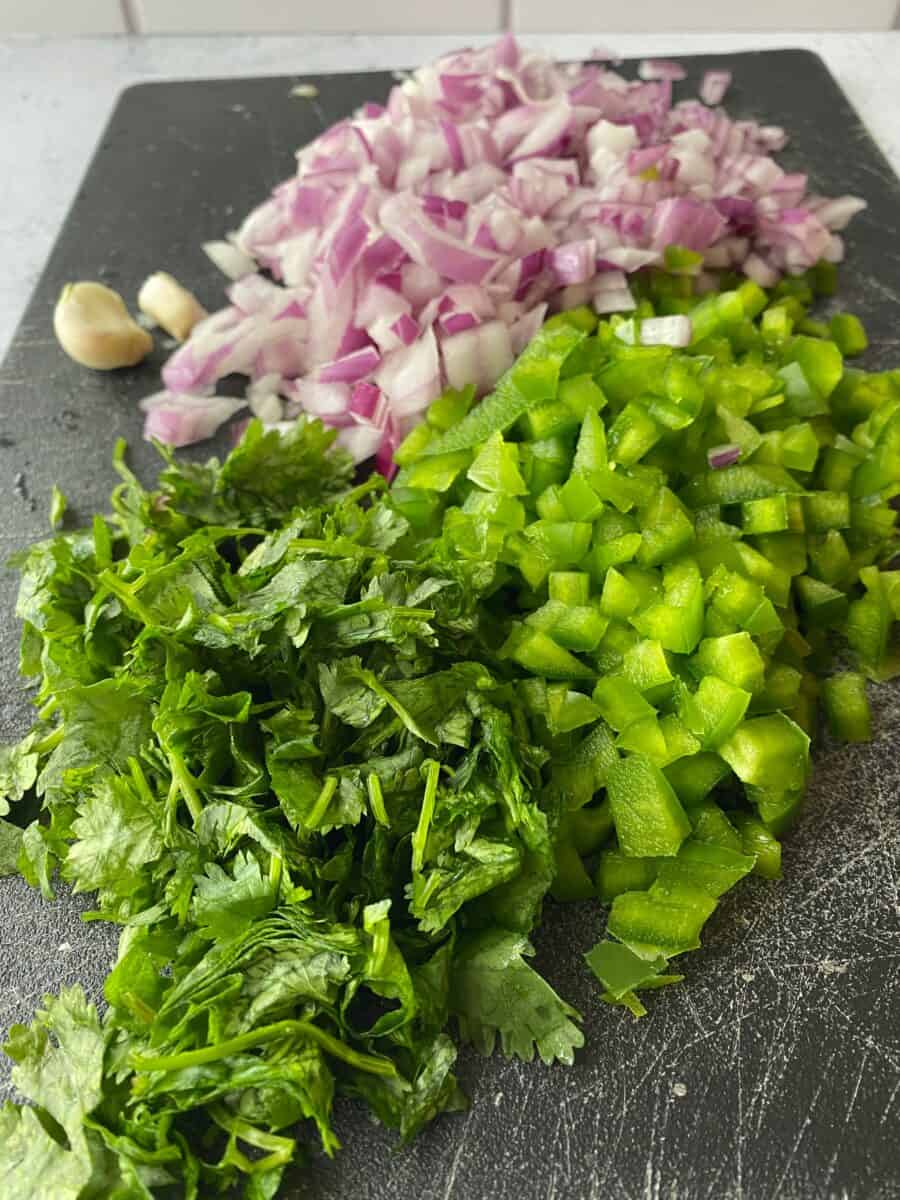 Can I use dry black-eyed peas instead of canned?

I have done it that way, but the extra step of soaking the beans adds considerable time to the process. One other difference my family and I noticed when I used the dried black-eyed peas is the beans had a sturdier texture than those from the can. That's not a bad thing, but I prefer the softer canned variety of black-eyed peas for this recipe.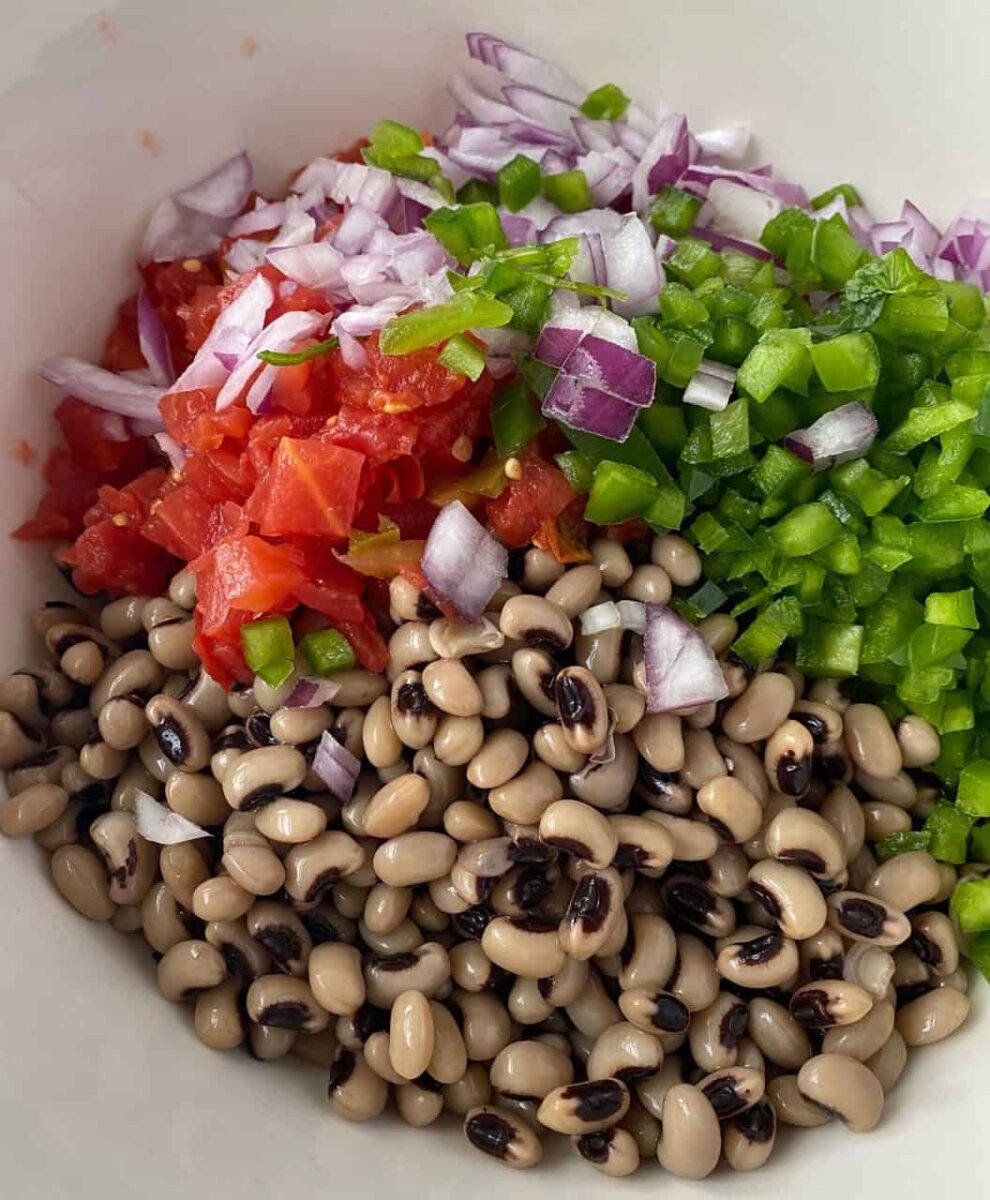 Olive Oil Please
There are countless versions of a dressing to toss salad ingredients and Some versions call for adding vegetable oil. But the olive oil used here will give your salad (or dip for those tortilla chips) a much lighter feel and you'll notice the subtle taste of the olive oil too.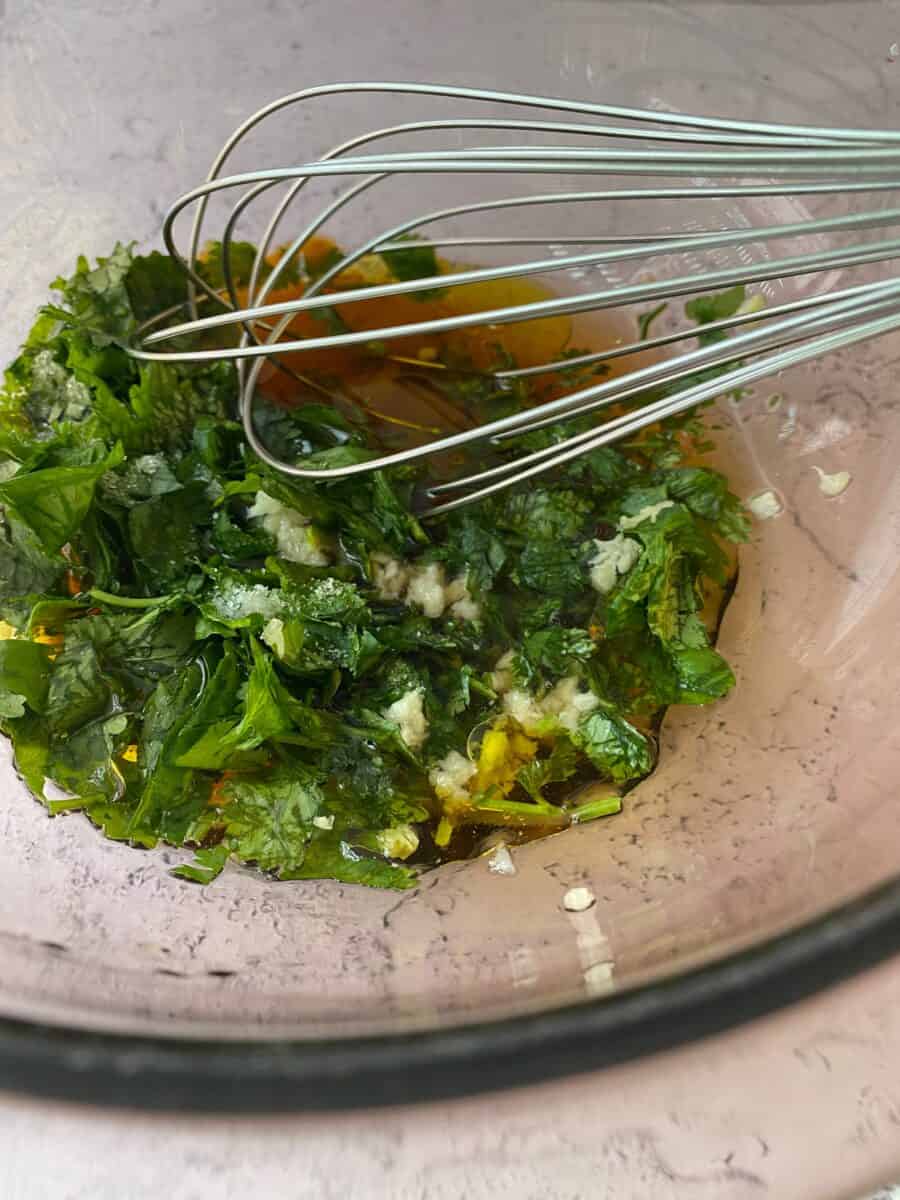 Lucky Black-Eyed Peas
I love the history behind the idea that eating black-eyed peas on New Year's Day offers good luck for the entire year! Southern Living magazine has a great article about the origins of this long-held tradition. While it's one rooted in the southeast part of the country, according to the article, there is also some evidence that folks ate black-eyed peas for luck as early as 500 A.D.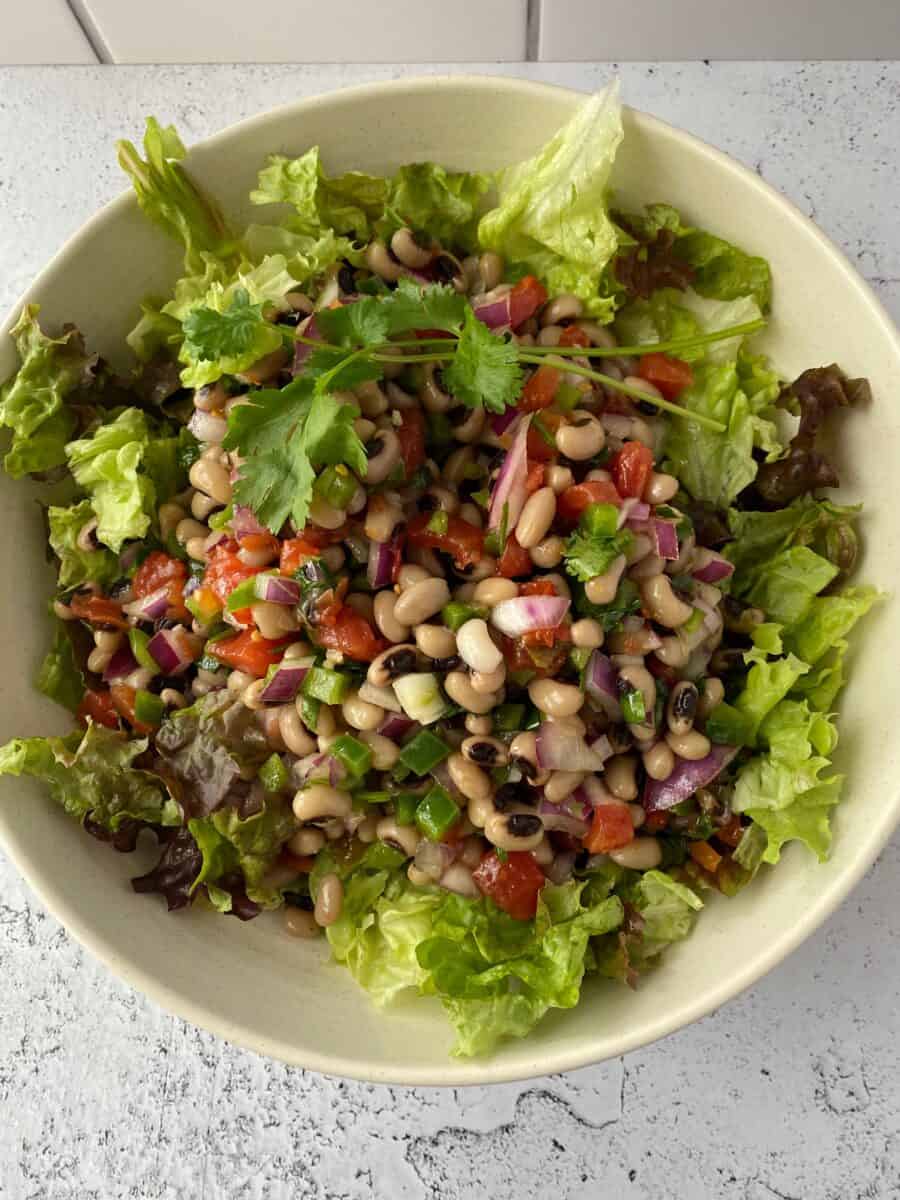 Similar to Cowboy Caviar
While salad looms large in the name of this recipe, it's very, very similar to a recipe that's called Cowboy Caviar or Texas Caviar and served with tortilla chips. That's why I also suggest ditching the lettuce greens and serving this with your favorite chips as an appetizer or munchie.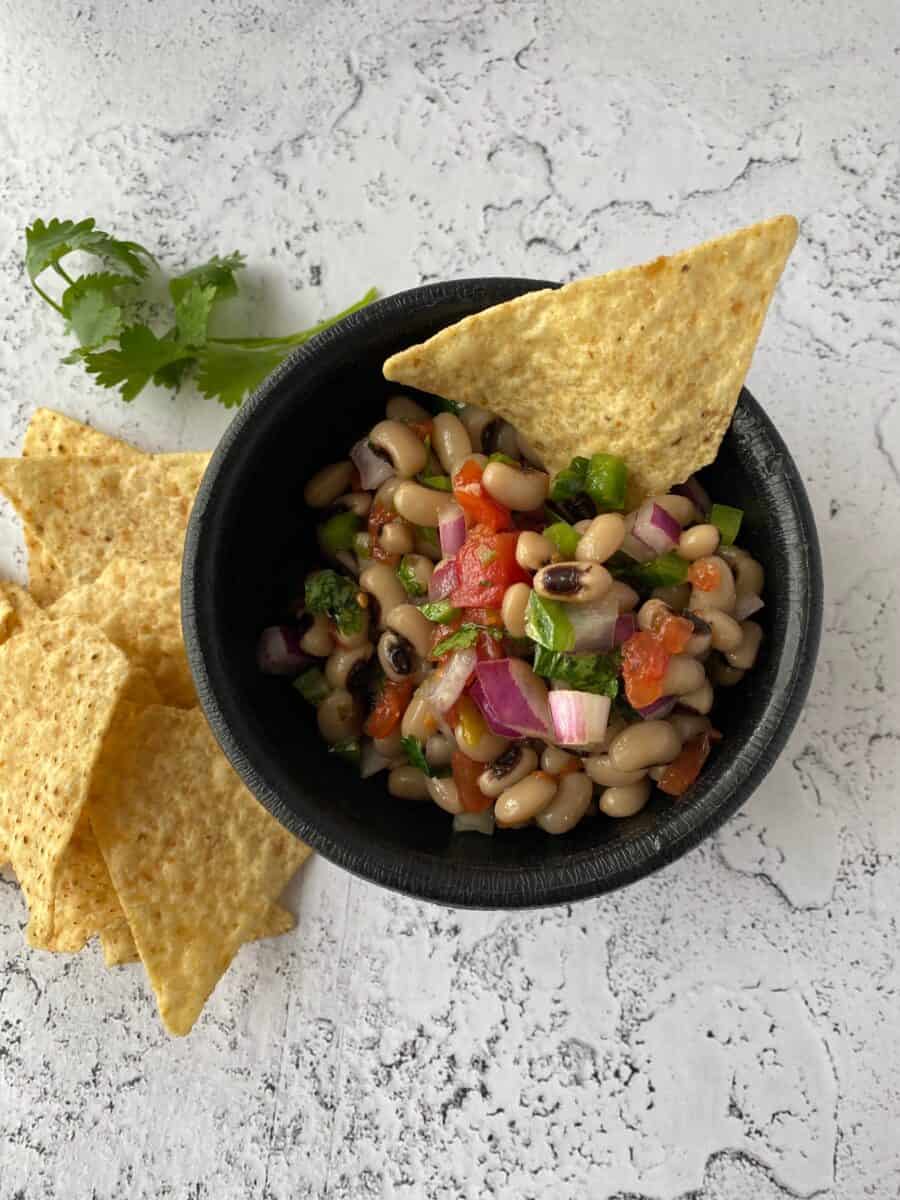 There's some kick in there!
This salad has some spicy kick to it, but you can control the heat factor by using whichever brand of hot sauce your family or guests prefer. I like this one (plus the name is familiar!), plus the canned Rotel tomatoes have some green chilis and also add some heat to the end result.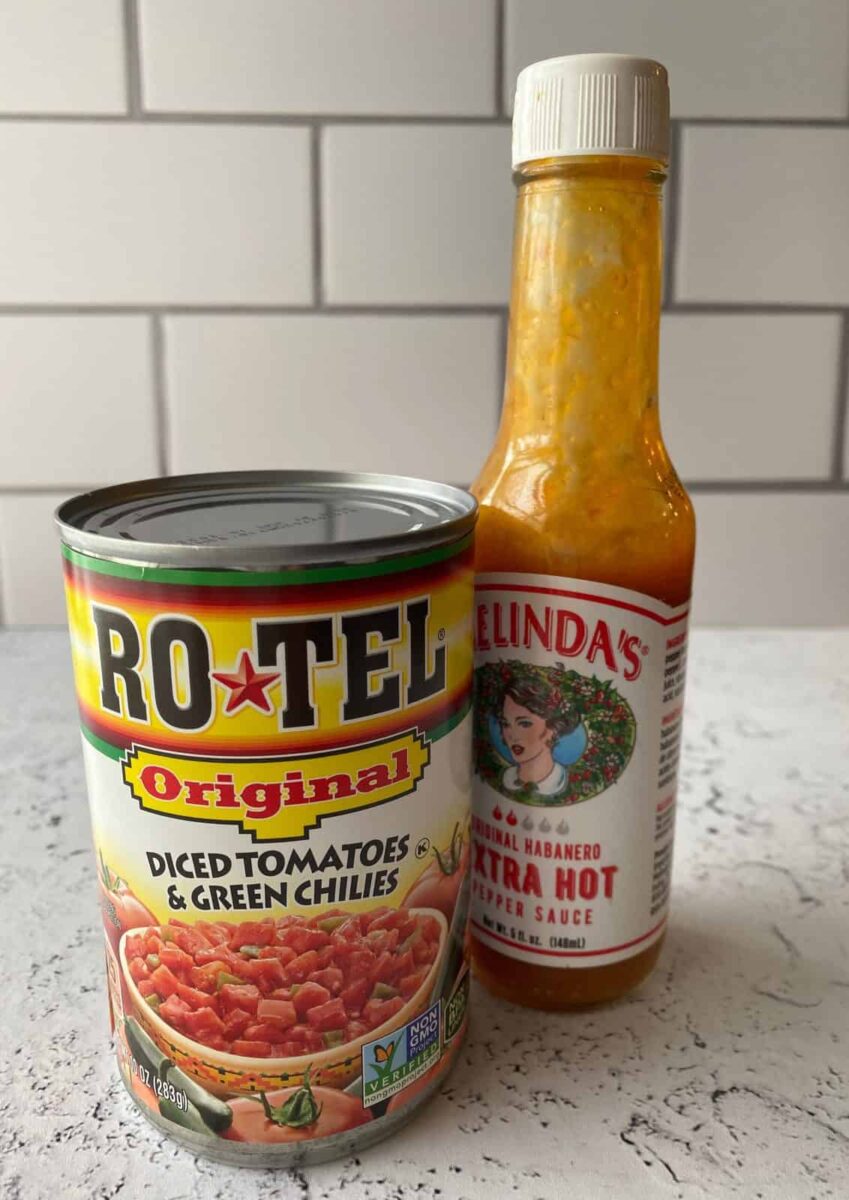 Give the salad time to rest
It's oh so tempting to mix this together and dig in right away, but it's important to let the flavors have a chance to "mingle." A little time in the refrigerator also gives the black-eyed peas time to soak up some of that delicious vinaigrette. I recommend at least two hours of refrigerator-time before serving, but overnight is ideal for bringing out the best flavor.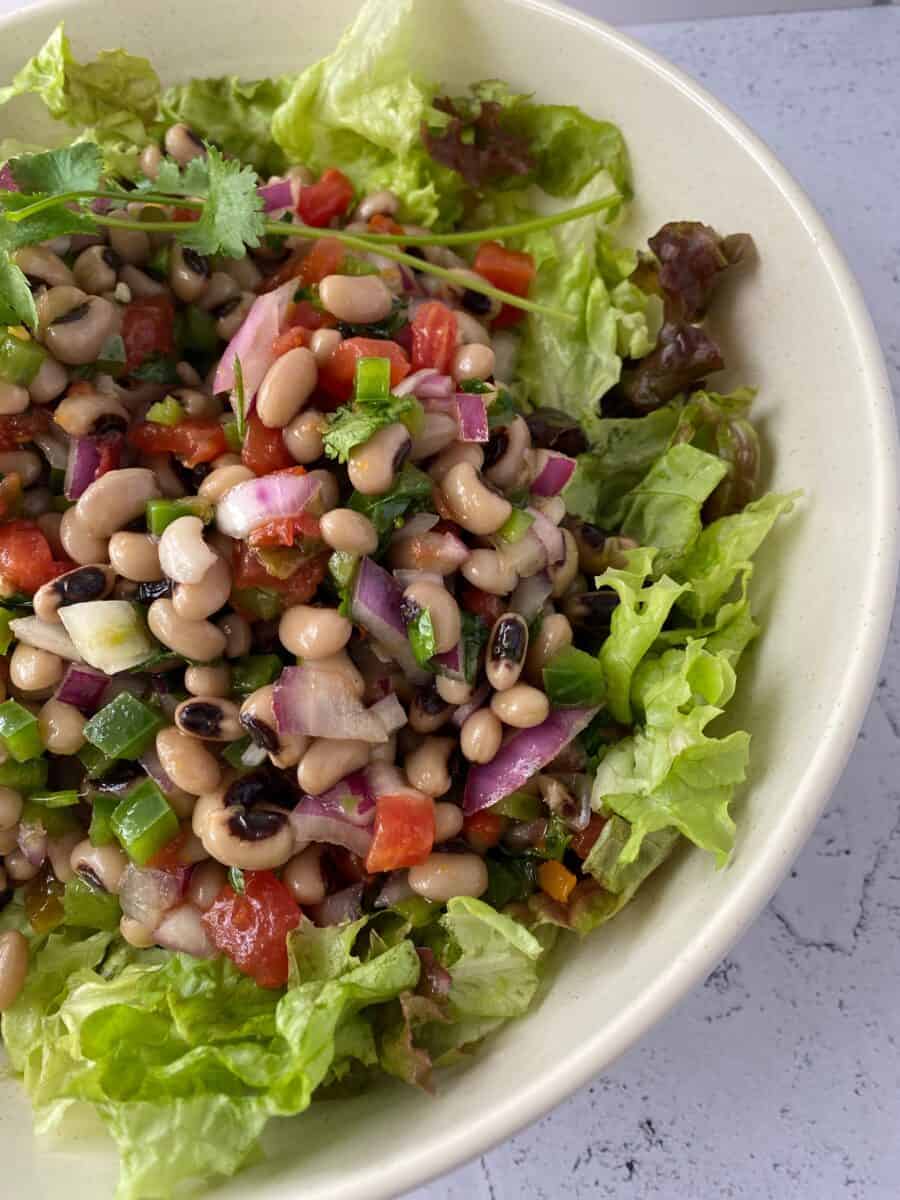 More veggie packed ideas
This recipe is full of fresh veggies and of course the black-eyed peas are full of fiber and protein so there are lots of great reasons why this is a good choice for your menu. Here are some other veggie packed recipes that I think you'll enjoy.