The best jambalaya includes tender chicken, spicy sausage and a combination of perfectly steamed rice onions and celery. Here's another big plus, this recipe makes enough to feed a crowd. Recipes with a connection to a special region are always best when they are shared by someone who lives there. This recipe is from my sister-in-law's family and they have a deep connection to Louisiana.
Note: The links you find on this page are paid links, Amazon Associates. That means I make a small commission when you click and shop. Your cost is always the same and I only link to products or ingredients that I use and totally love.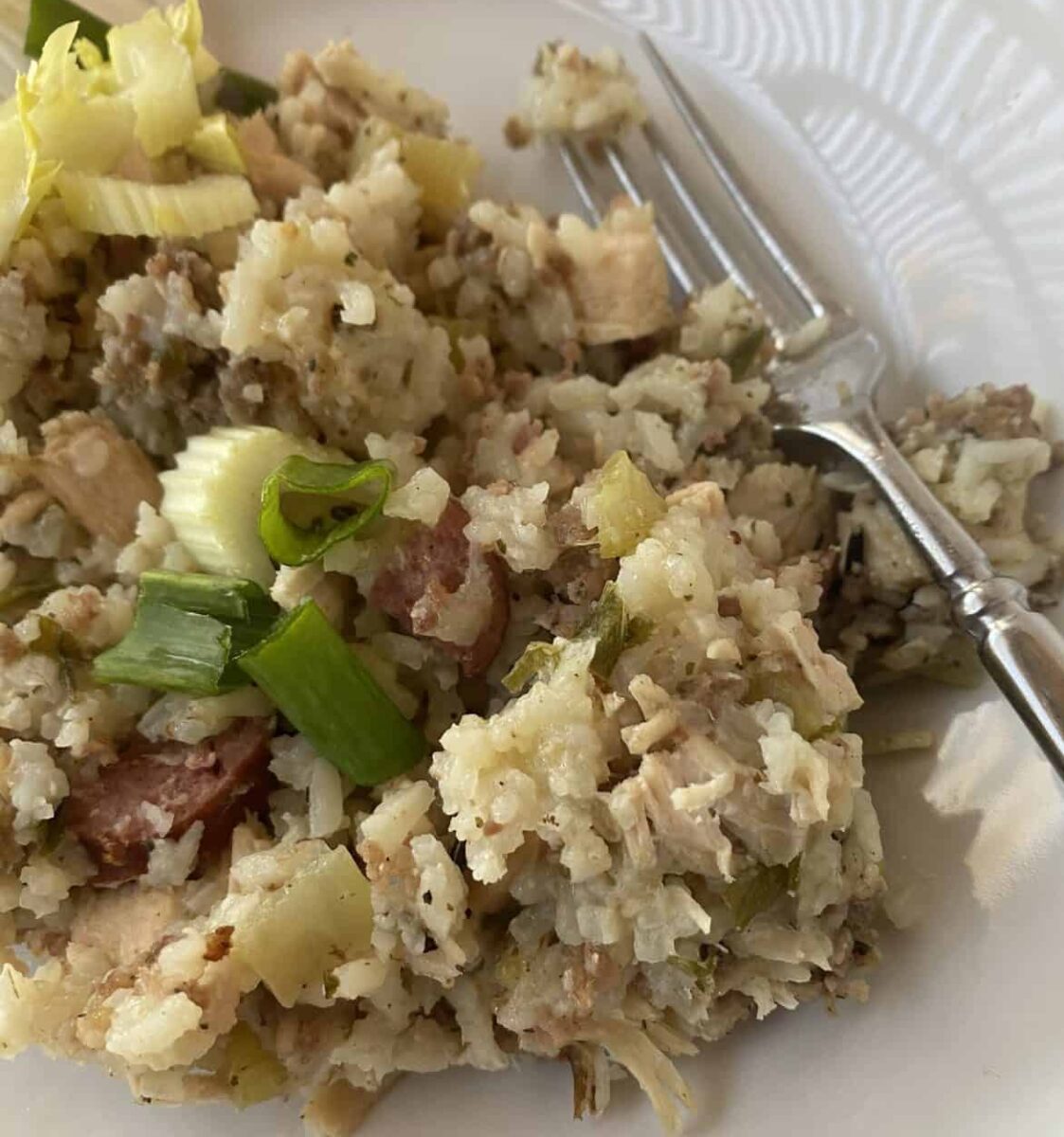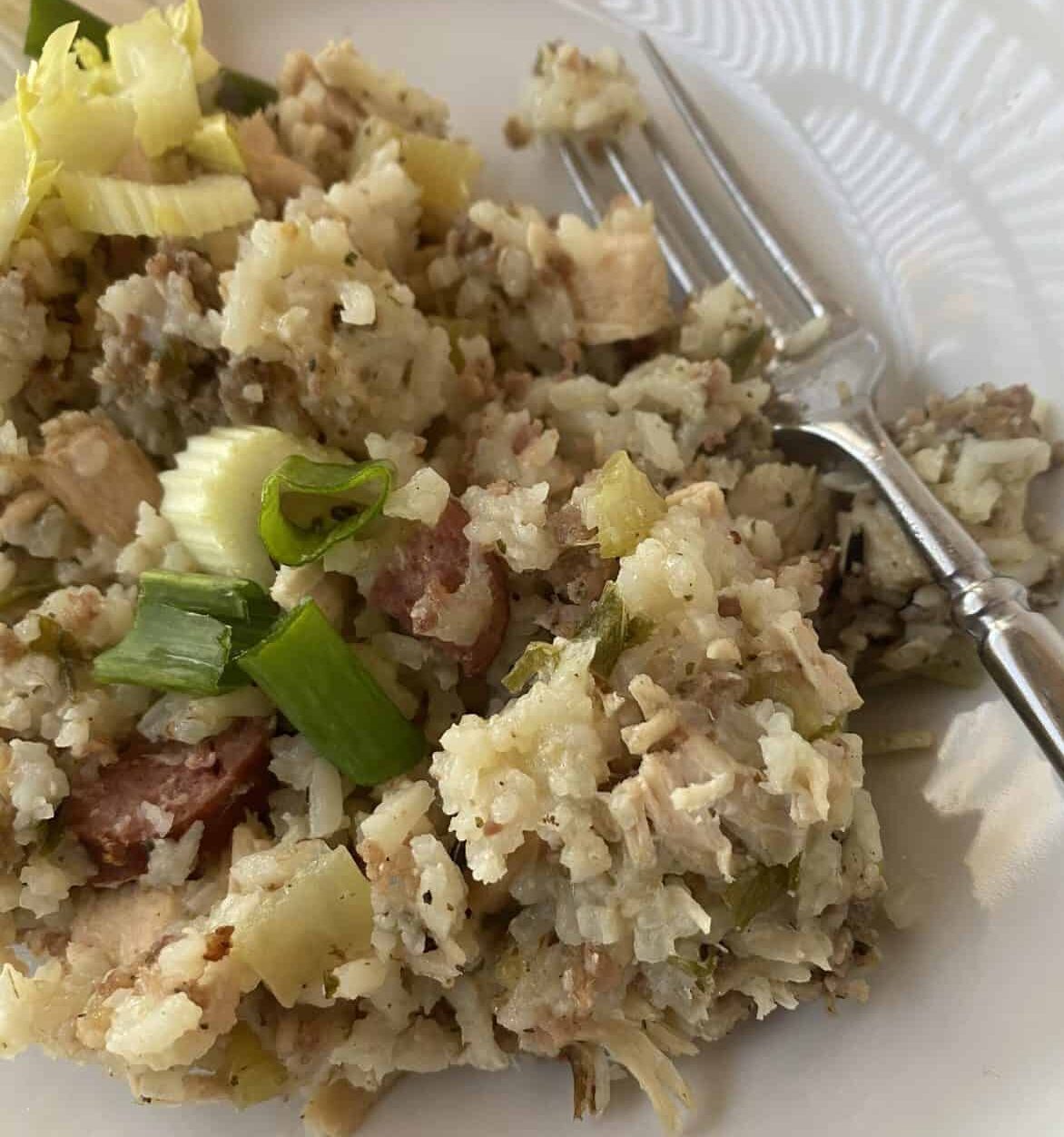 Ingredients
Chicken breasts, about 3 pounds or, shredded meat from one rotisserie chicken
Ground sausage, Jimmy Dean Sage
Beef Smoked Sausage, Hillshire Farm
Celery
Green onions
Uncle Ben's Long Grain and Wild Rice
Cavender's seasoning
Cayenne pepper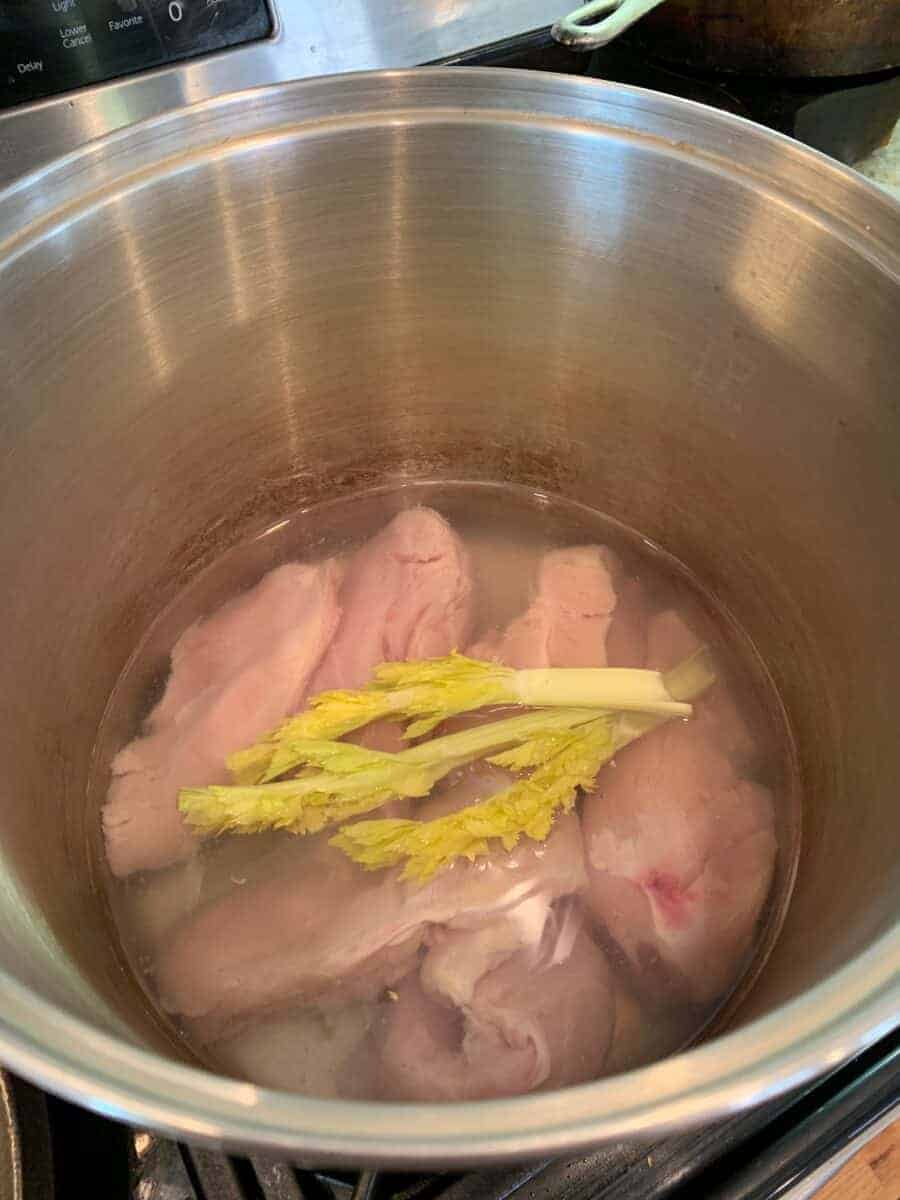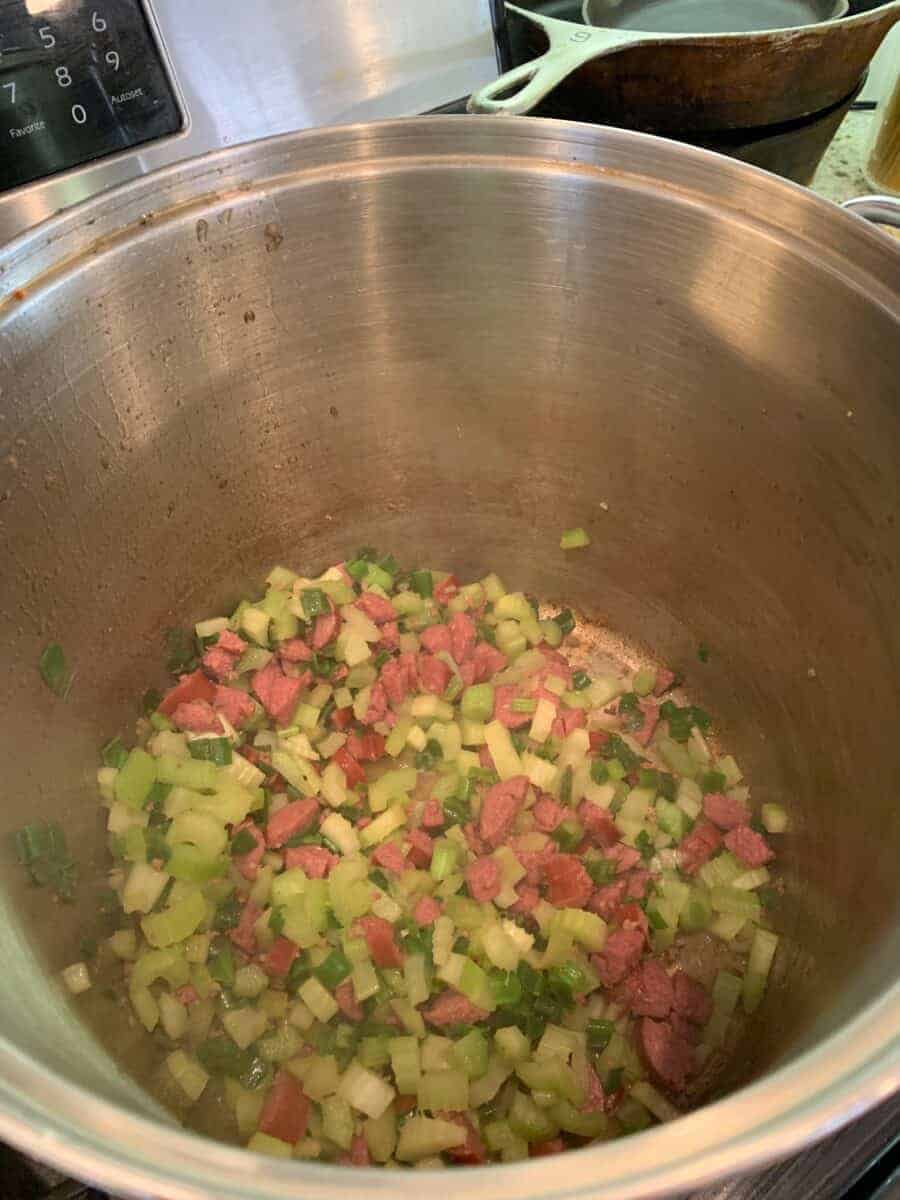 Steam Before Serving
Probably the most important step in making the perfect pot of jambalaya, is allowing time for the ingredients to steam. After everything has simmered for about 45 minutes, be sure to allow plenty of time with the heat turned off - at least 15 minutes. This gives the flavors time to combine and the rice will be perfect.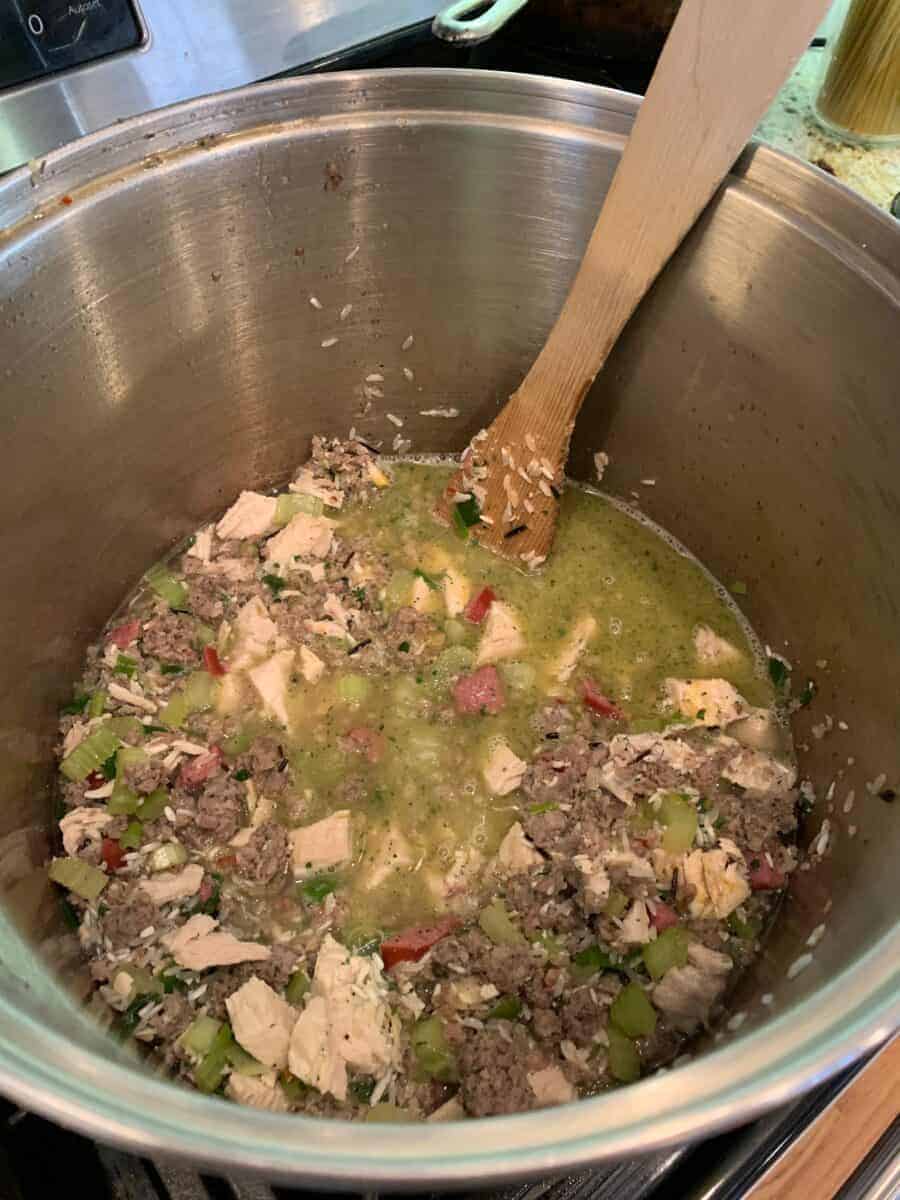 Comfort Food
Everyone has a different take on this hearty, southern favorite. Some folks include shrimp, a unique mix of spices or various types of rice. But whatever the combination, it is always a time-honored version of jambalaya and comfort food at it's best. And when someone shares their special family recipe it's quite a thrill. Many thanks to Jack and MeMe Owen for sharing their delicious recipe with the Crinkled Cookbook!