The best jambalaya includes tender chicken, spicy sausage and a combination of perfectly steamed rice onions and celery. Here's another big plus, this recipe makes enough to feed a crowd.
Note: The links you find on this page are paid links, Amazon Associates. That means I make a small commission when you click and shop. Your cost is always the same and I only link to products or ingredients that I use and totally love.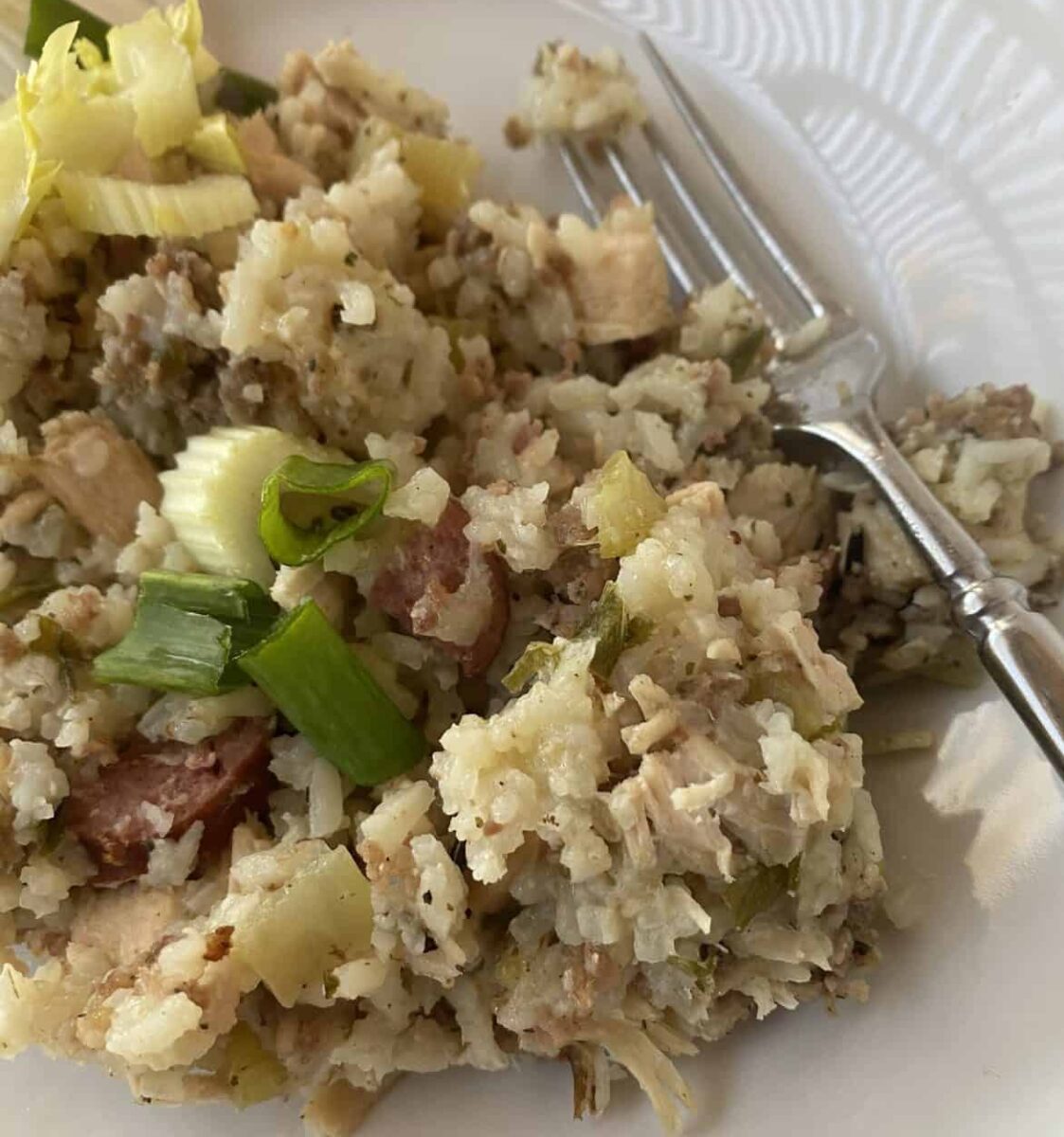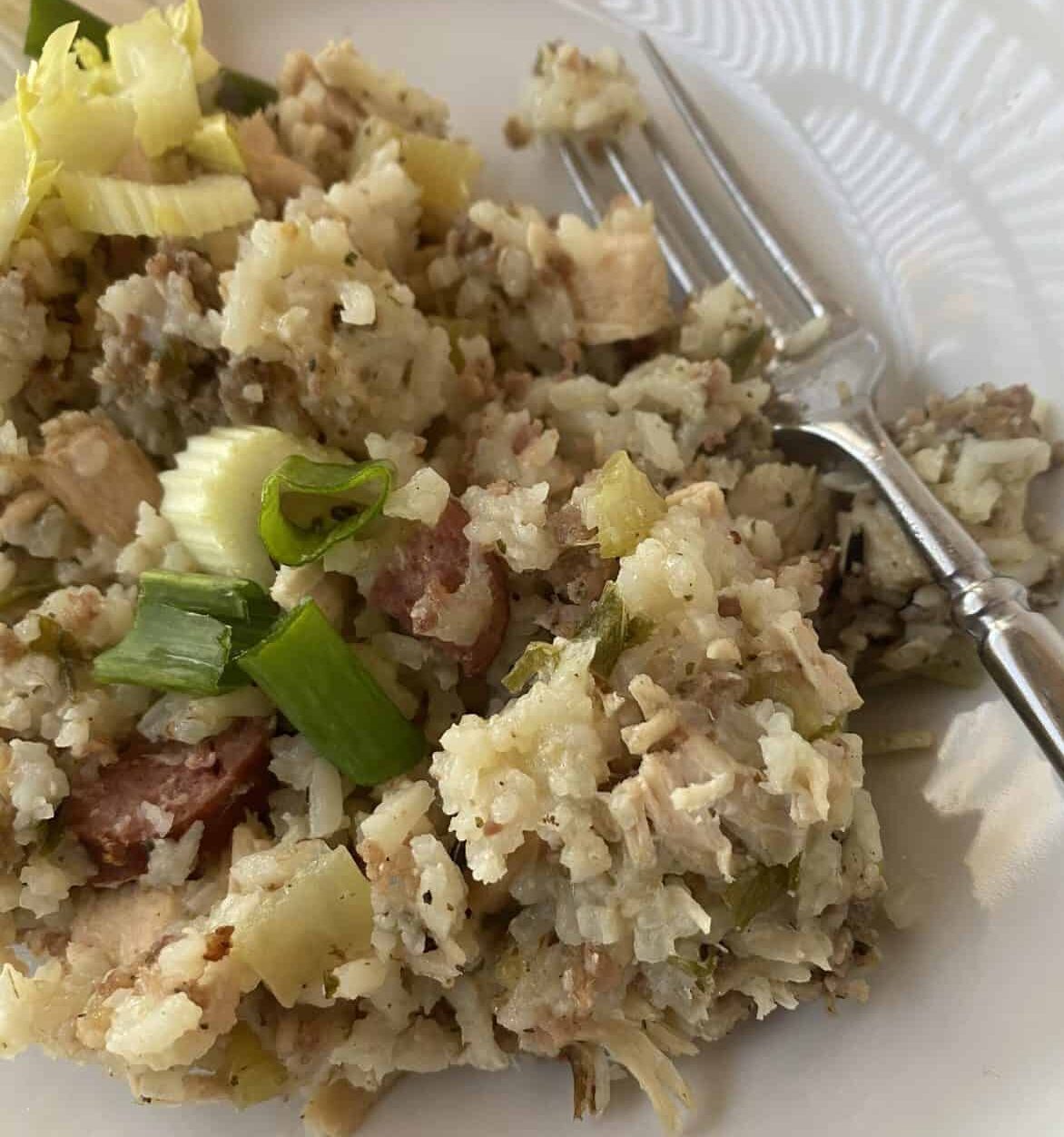 Ingredients
Chicken breasts, about 3 pounds or shredded rotisserie chicken
Ground sausage, Jimmy Dean Sage variety
Beef Smoked Sausage, Hillshire Farm
Celery
Green onions
Long grain white rice
Better than Bouillon, chicken
Cayenne pepper
Are there good meat substitutions?
For sure! That's one of my favorite things about the best jambalaya recipe - there's room for plenty of versatility. I think everyone who makes jambalaya has their own unique spin on things. I've substituted leftover ham for the beef smoked sausage and it was wonderful. Use chicken thighs instead of breasts or add your favorite variety of any ground sausage. Options abound.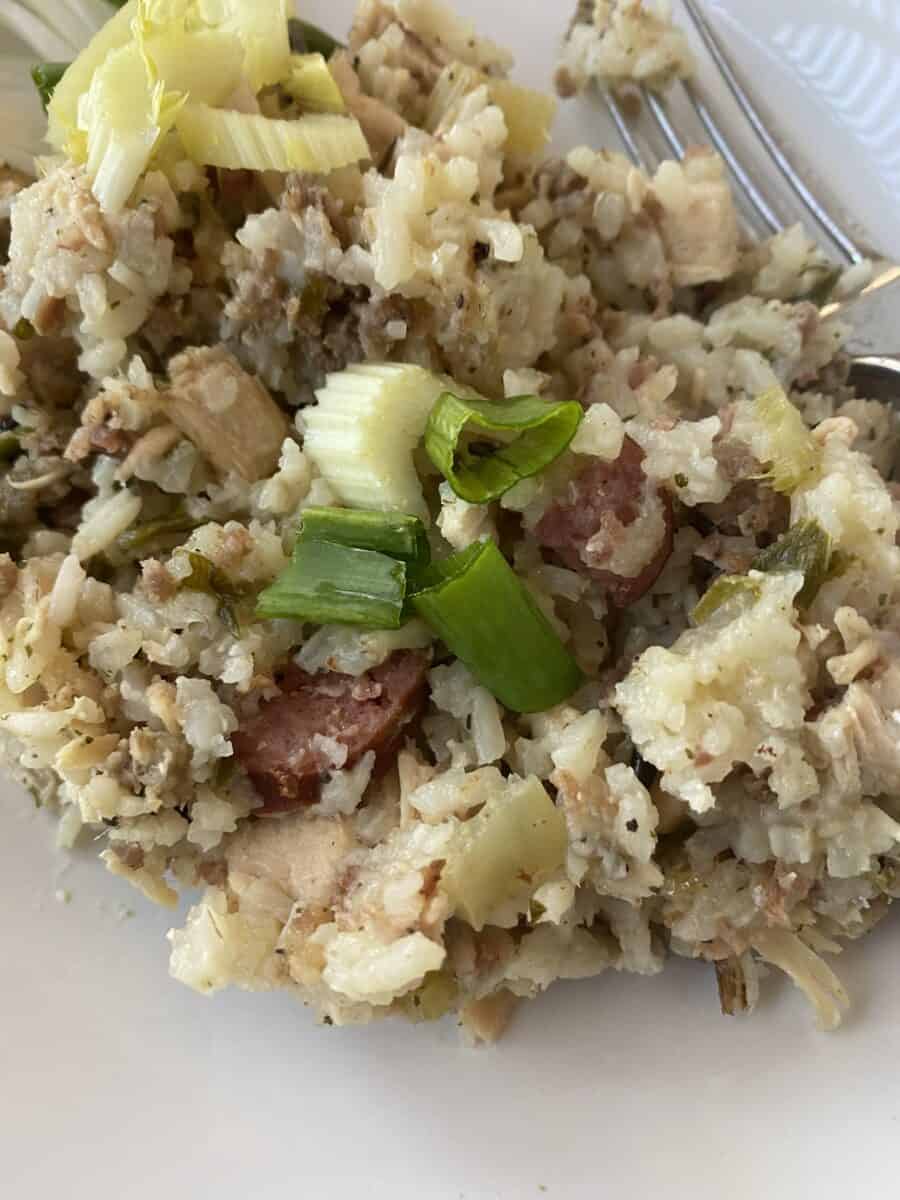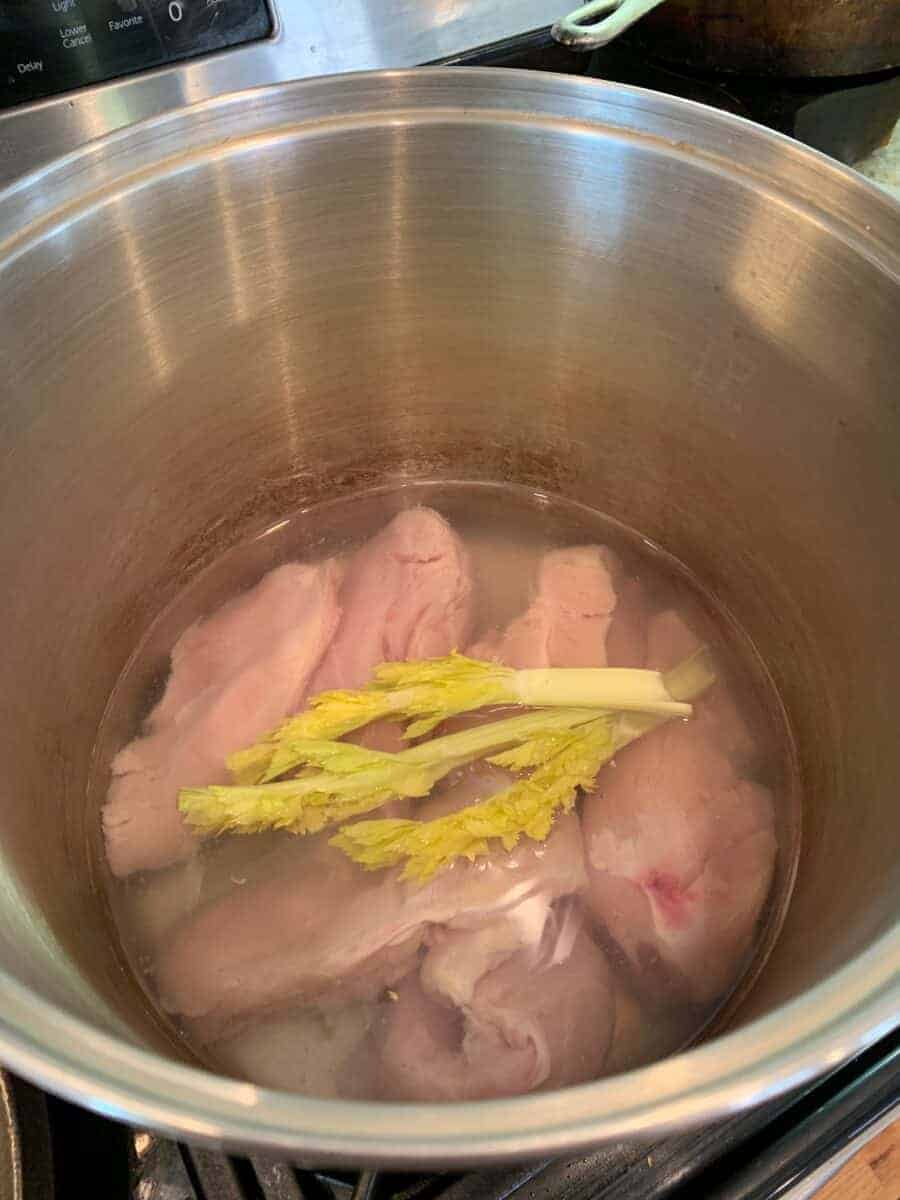 Time Saving Tip
The chicken cooks quickly in your large stockpot with celery. But, as an option, and as a (big!) timesaver, buy a rotisserie chicken from the grocery store. Remove the skin, dice the chicken meat and you are set.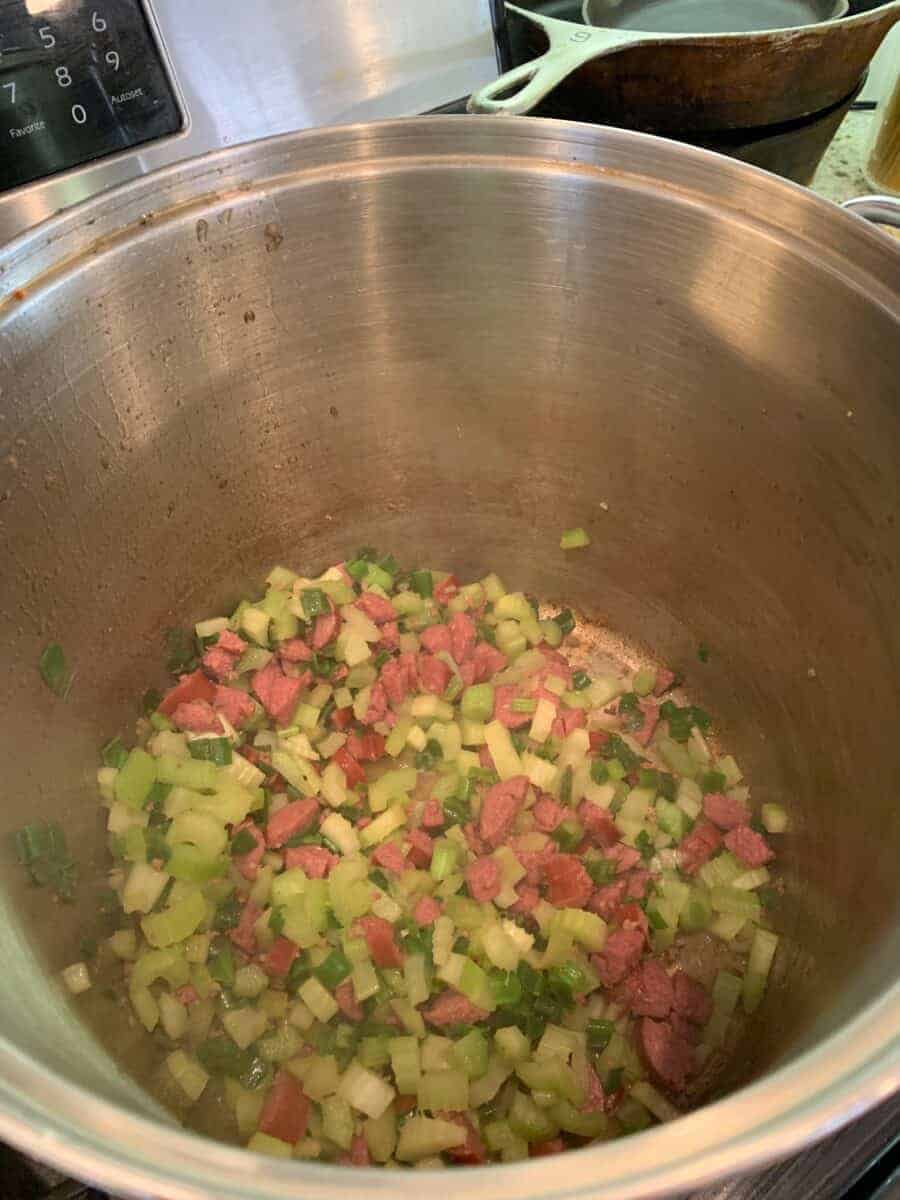 Steam Before Serving
Probably the most important step in making the perfect pot of jambalaya, is allowing time for the ingredients to steam.
After everything has simmered for about 45 minutes, be sure to allow plenty of time with the heat turned off - at least 15 minutes.
This gives the flavors time to combine and the rice will be perfect.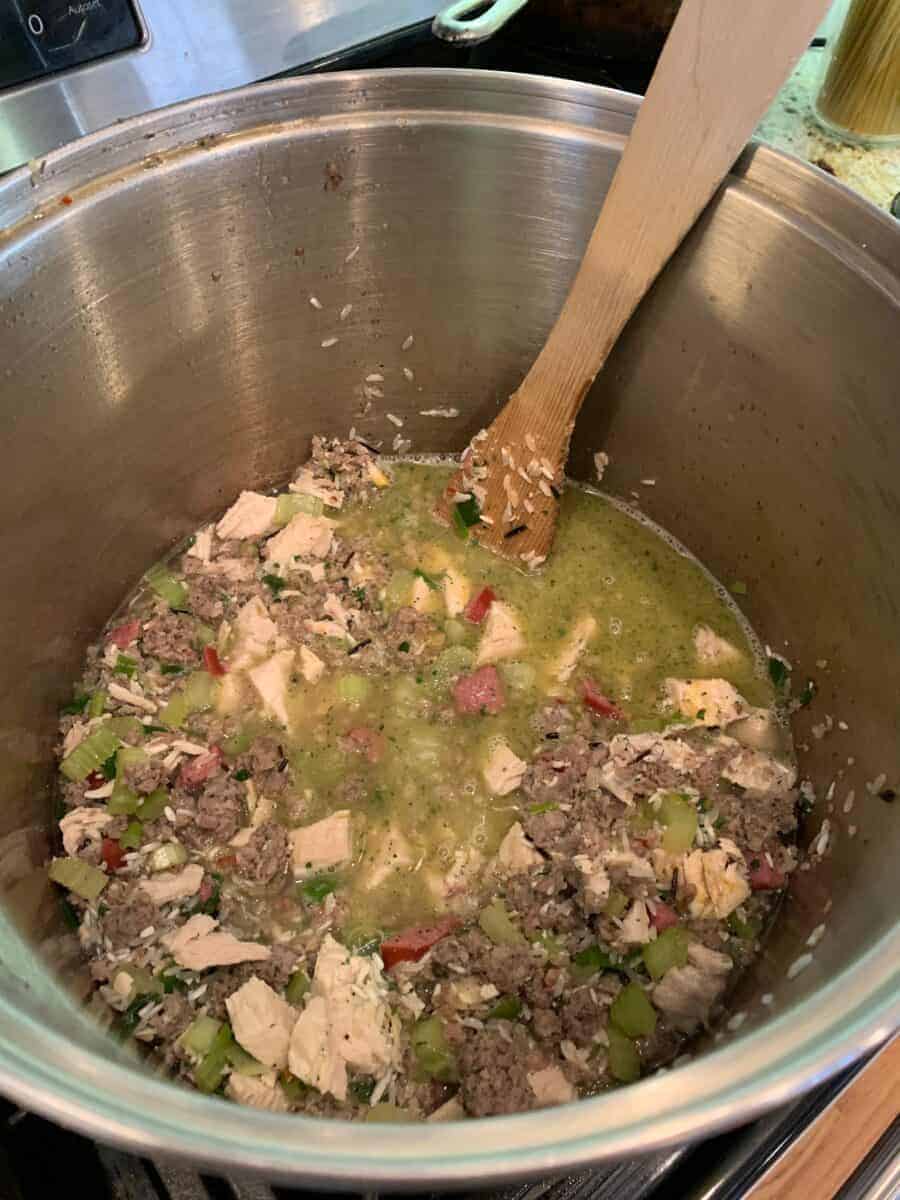 The Inspiration
Recipes like this one with a connection to a special region are always best when they are shared by someone who lives there. I'm proud too say this recipe for the best jambalaya is from my sister-in-law's family and they have a long connection to Louisiana. I've enjoyed eating this jambalaya for years at family gatherings, and now I get to share it with you!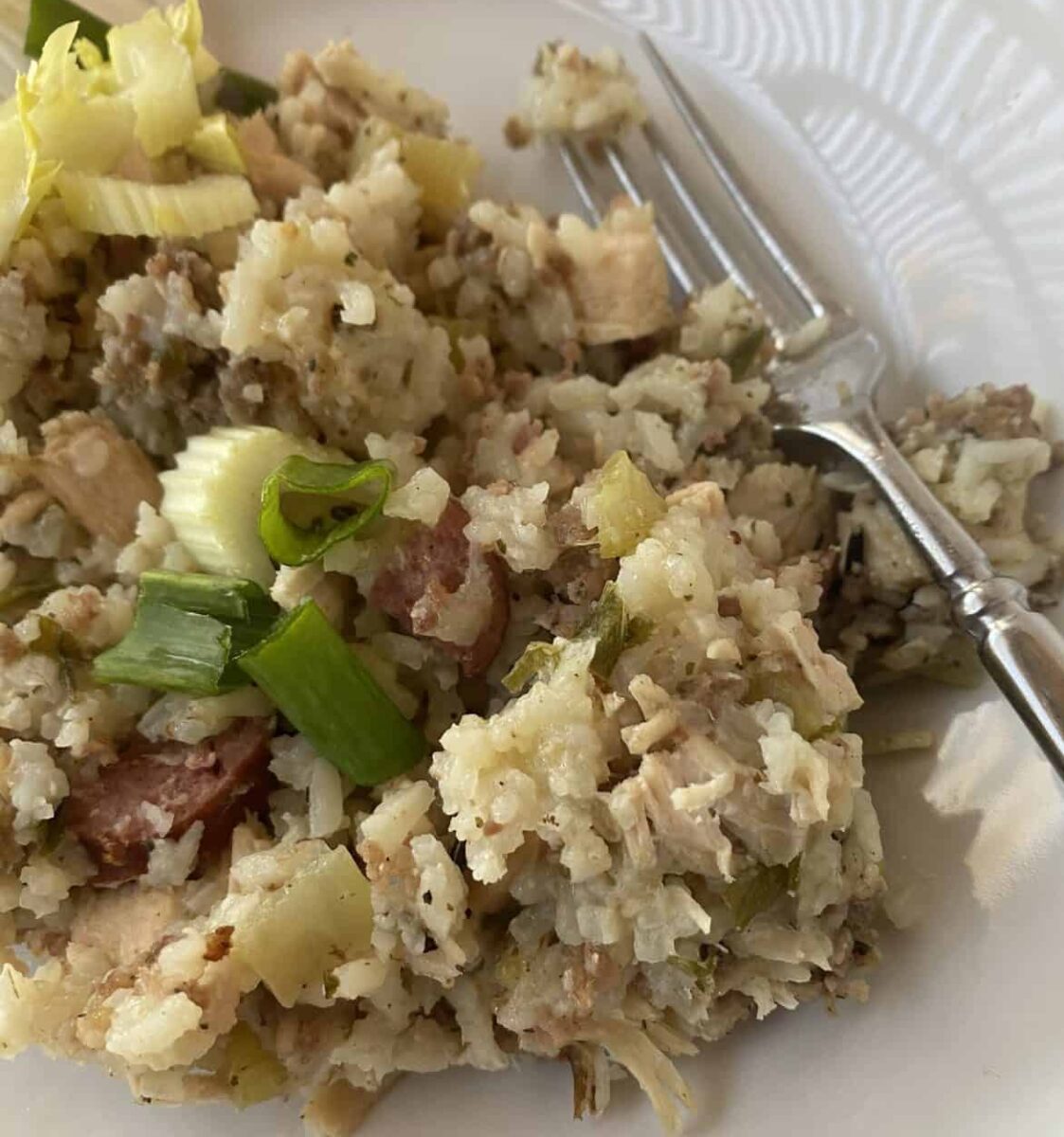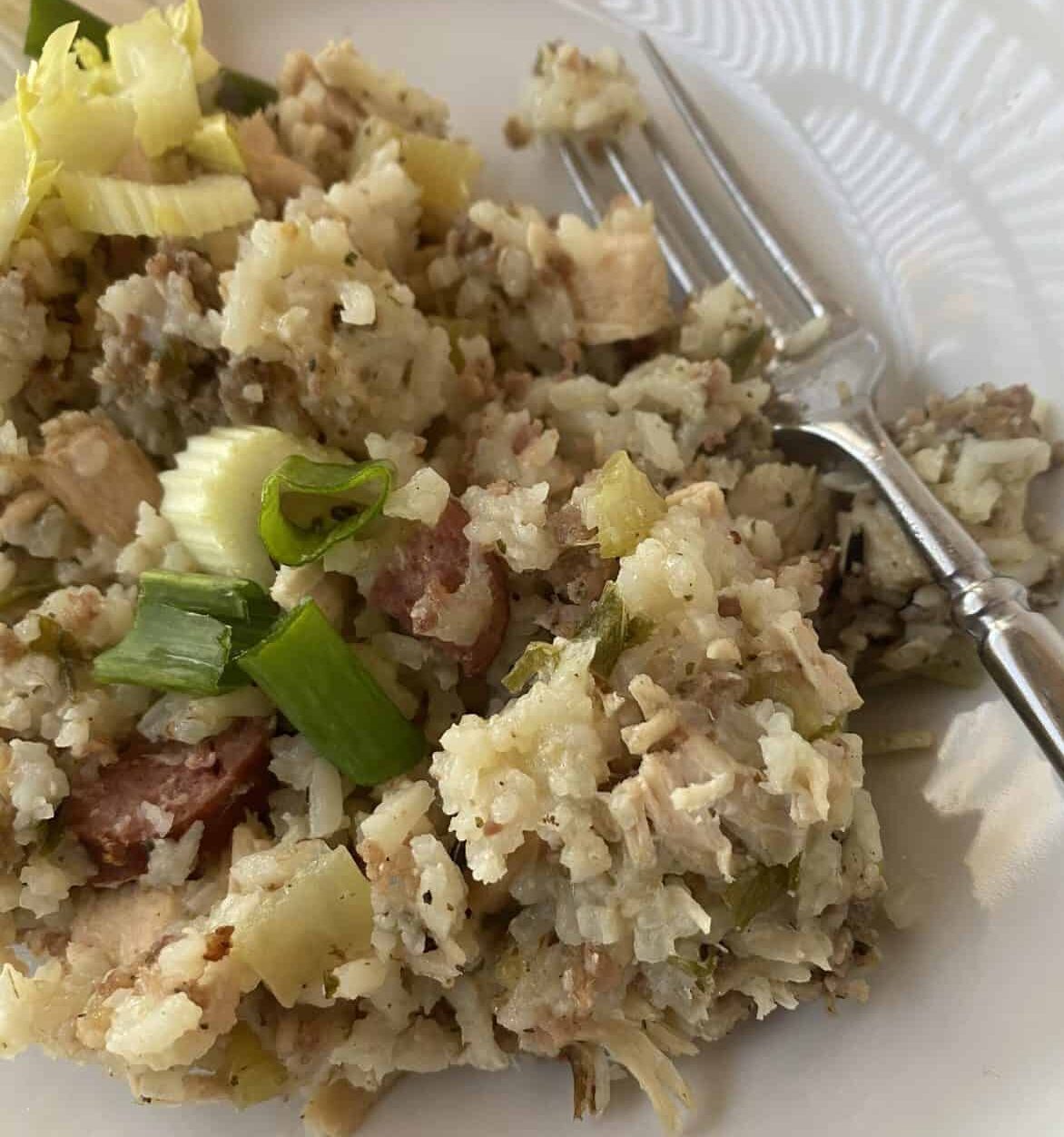 Southern Comfort Food
Everyone has a different take on this hearty, southern favorite. Some folks include shrimp, a unique mix of spices or various types of rice.
But whatever the combination, it is always a time-honored version of jambalaya and comfort food at it's best.
When someone shares their special family recipe it's quite a thrill. Many thanks to Jack and MeMe Owen for sharing their delicious recipe with the Crinkled Cookbook!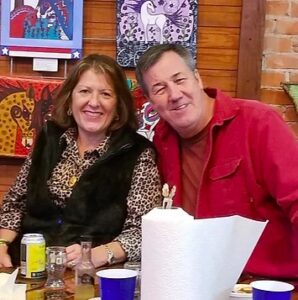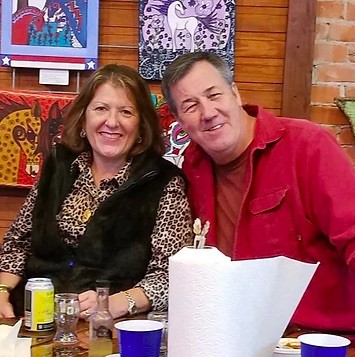 Other Dinner Favorites
Here are some other ideas for dinner, all of these recipes also call for chicken as one of the main ingredients.
Skillet Chicken Tacos, the chicken is seasoned with familiar Mexican spices along with crunchy cabbage, fresh cilantro and a squeeze of lime juice.  So good!
Tamale Casserole, this tastes just like your favorite tamales, but ready to eat in much less time.
Pot Pie, talk about comfort food. Whether you use chicken or turkey to make your pot pie, this recipe is a winner, winner chicken dinner!