Homemade Tomato Basil Soup is thick and full of flavor thanks to oven-roasted tomatoes, garlic and onions. Made from scratch soup is the best, hands down and this recipe is proof. Any variety of fresh tomatoes will work, but I think Roma tomatoes provide a nice sturdy base. Make it tonight and let me know what you think.
Note: The links you find on this page are paid links, Amazon Associates. That means I make a small commission when you click and shop. Your cost is the same and I only link to products or ingredients that I use and love.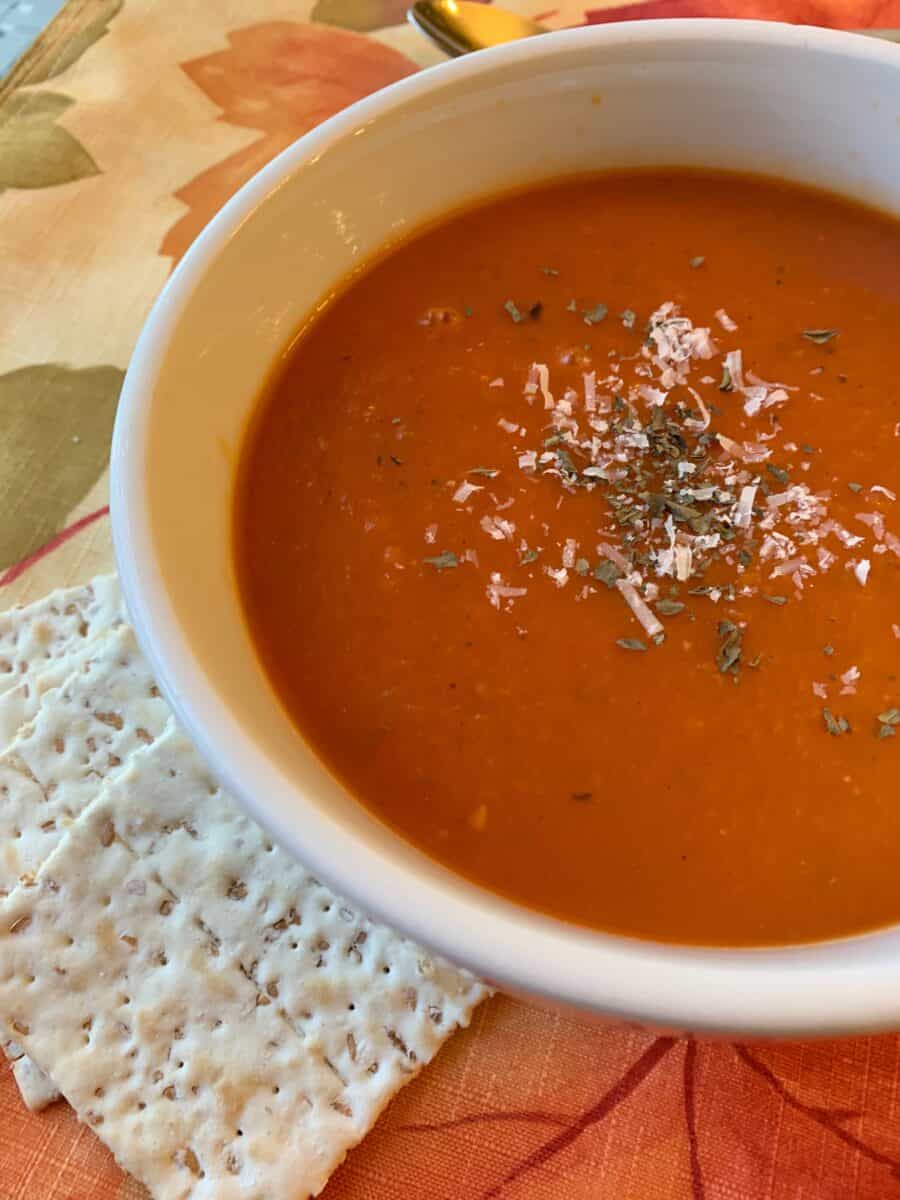 It's easy to think that a made from scratch soup is too much work, or would take too much time. Not the case at all! You must, must give this a try. The big secret to the amazing flavor is to just oven roast the tomatoes, garlic and onions. So easy. As for equipment, it does help a lot if you have an immersion blender.
Ingredients for Tomato Basil Soup
Roma tomatoes
Garlic
Onion
Olive oil
Salt and pepper
2, 28 ounce cans crushed tomatoes with basil
1, 32 ounce carton organic vegetable broth
Fresh basil
Sugar
Cayenne pepper
Heavy whipping cream
The best part about making this soup is the aroma. Truly, the delicious scents that will fill your kitchen and home while the tomatoes, garlic and onions are roasting, are nothing short of divine.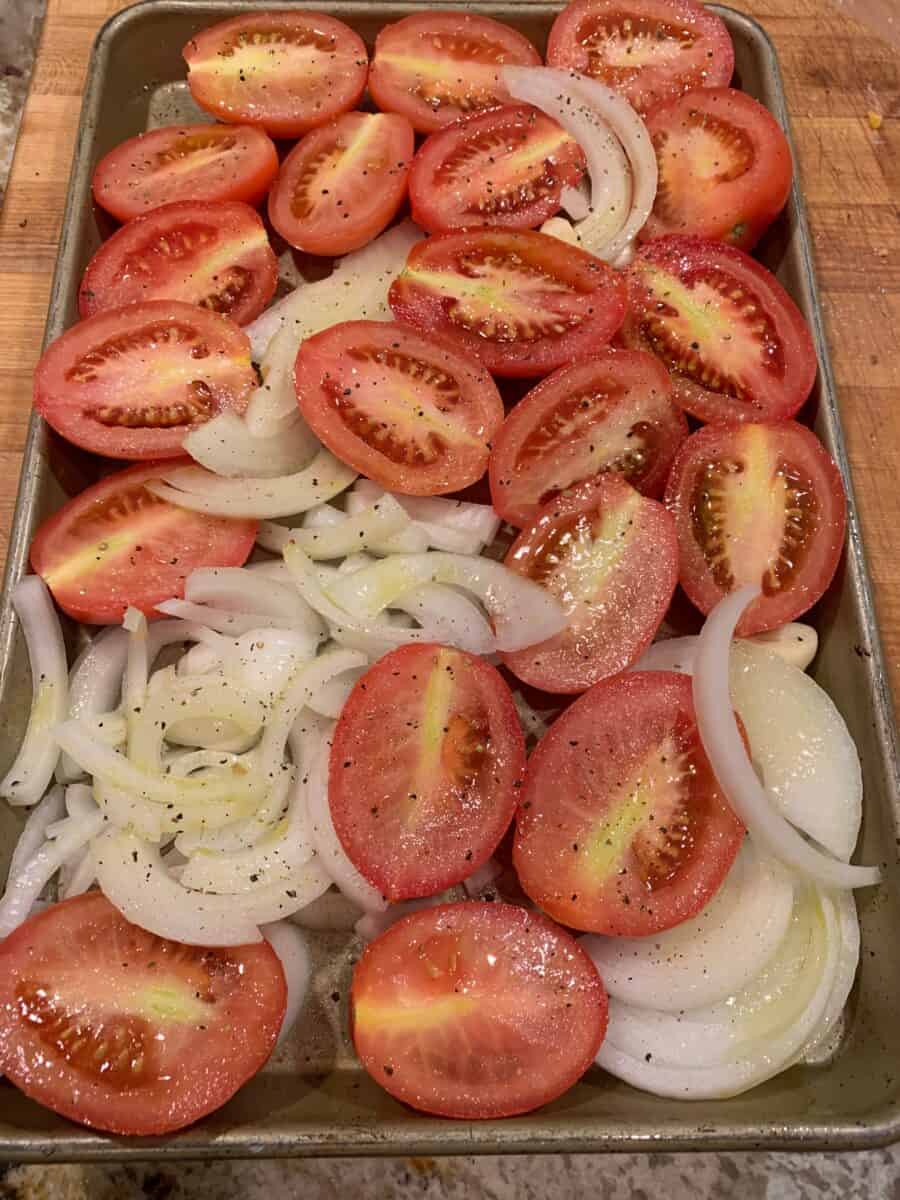 This recipe was inspired from so many different online and cookbook recipes for tomato basil soup, it's hard to figure out how to give credit where it's due. But I can't wait to hear what you think of this recipe. Oven roasting the tomatoes, onions and garlic makes all the difference. Serve with crackers, grilled cheese sandwiches, sourdough bread or a fresh salad. Let me know what you think!