This Sweet Green Smoothie is packed full of spinach, but we can thank the sweet dates and a few wedges of frozen peaches for making this a sweet smoothie treat that everyone will love. Blend this for breakfast and you'll be good to go for hours. Pair it with Blueberry Baked Oatmeal and you'll have a genuine power breakfast!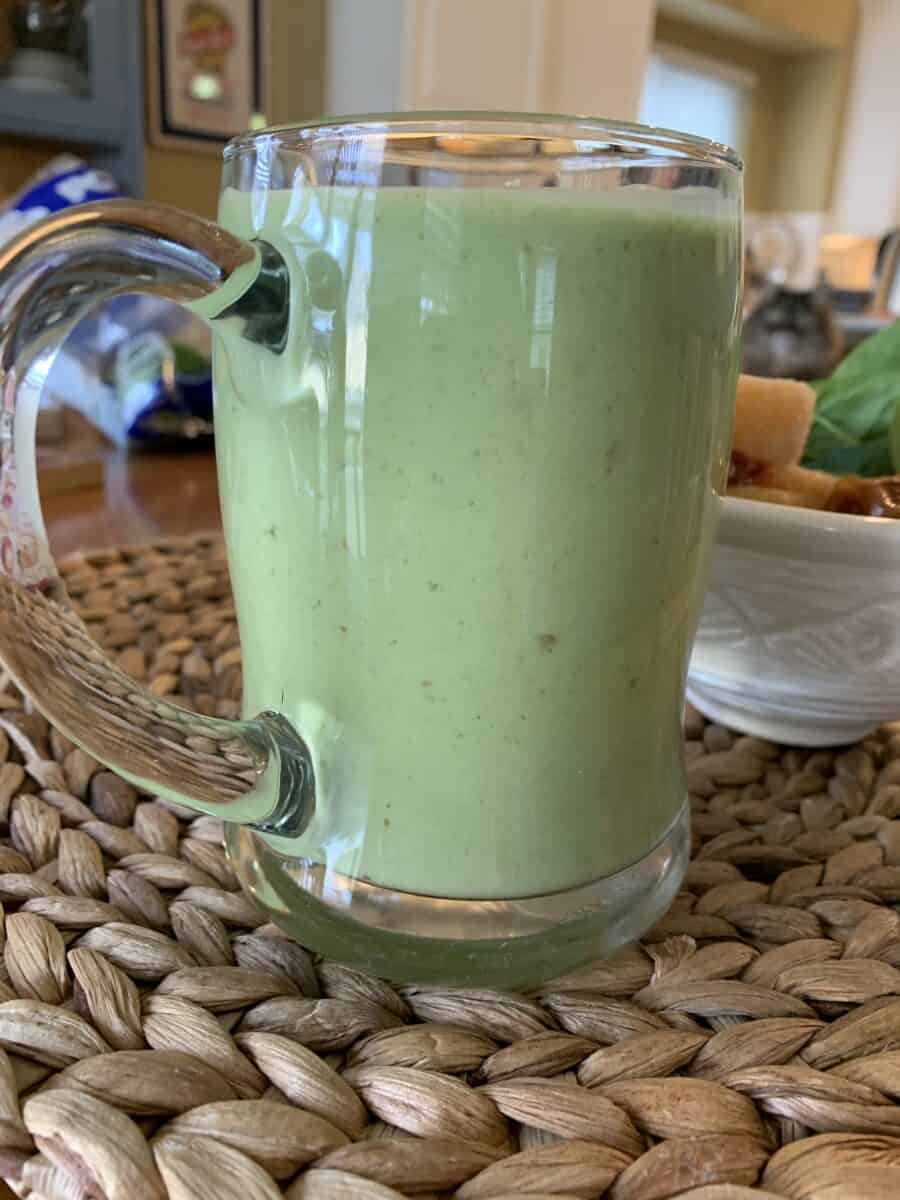 Ingredients to have on hand
banana
pitted dates
fresh spinach
frozen peaches
non-fat Greek yogurt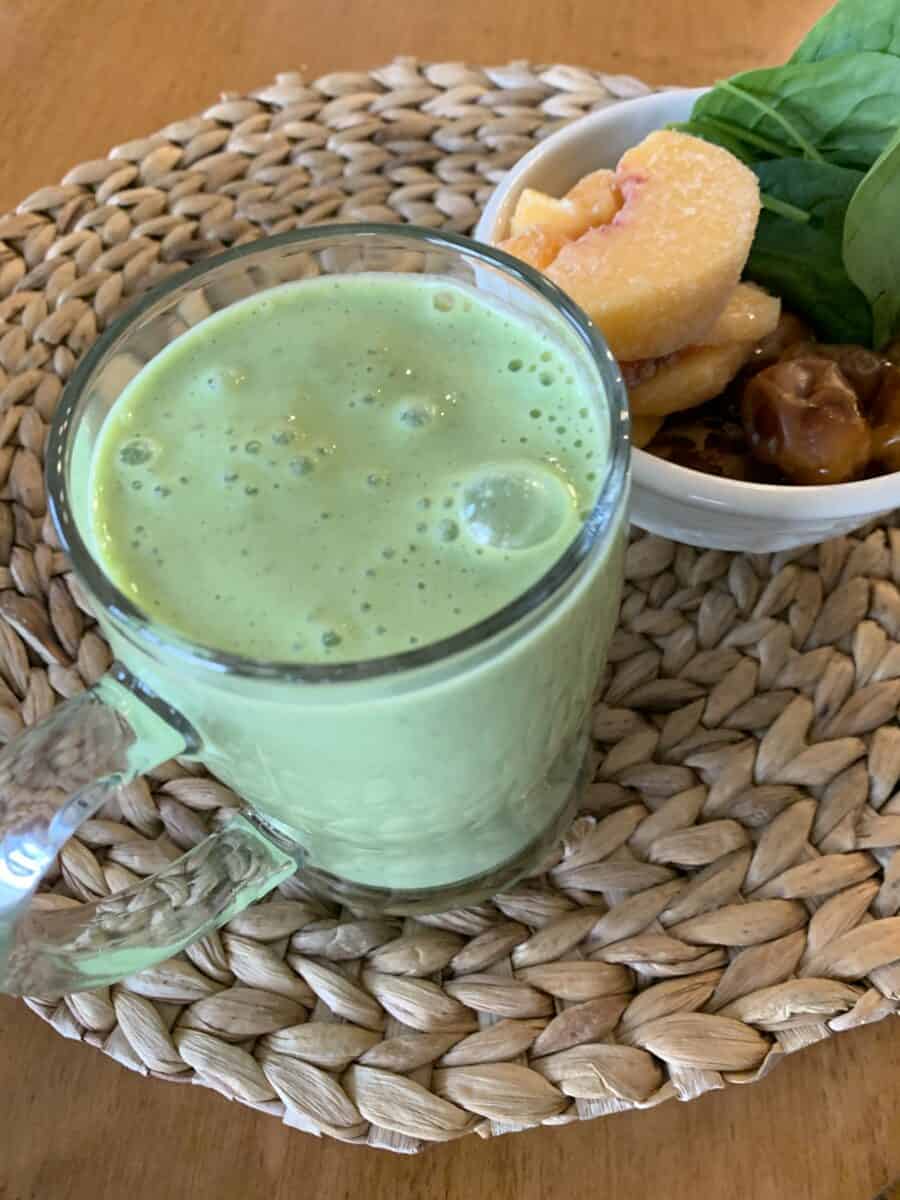 Pitted Dates
This green smoothie is incredibly smooth and sweet. The dates add a delicious sweetness.
Double-check to be sure you use pitted dates. If by chance the dates still have pits, be sure to slice them in half and remove the pit before blending.
I forgot to do that once.
I recommend a NutriBullet but you can use any blender to create a perfectly smooth and sweet creamy drink.
Step-by-Step Instructions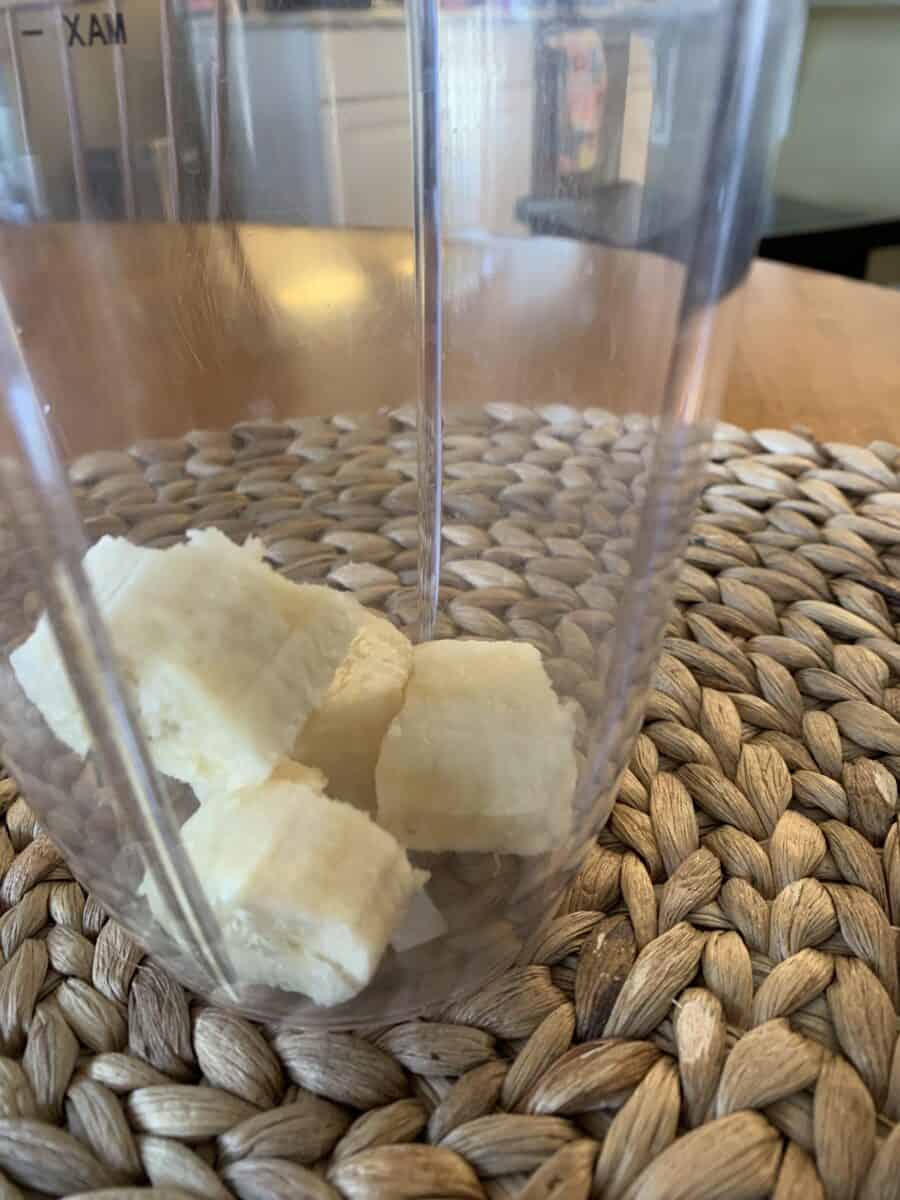 Easy to Make
Smoothies are one of the easiest breakfast drinks to make, and so packed full of healthy ingredients too. There's really nothing not to like and we can customize them with different frozen fruits for a slightly different taste any time.
Top Tips and FAQ
Can I use frozen spinach instead of fresh?
I recommend using fresh spinach in a sweet green smoothie. Although frozen spinach is easily swapped for fresh in many recipes, you'll get the best results by using fresh spinach when making a smoothie.
Could kale be used instead of spinach?
Sure! Any leafy green such as kale or chard will work. Spinach is my personal favorite because of it's softer texture.
What about fruit substitutions?
Pretty much any frozen or fresh fruit will work great. Keep in mind, some of the brighter fruits such as berries will alter the color of your green smoothie.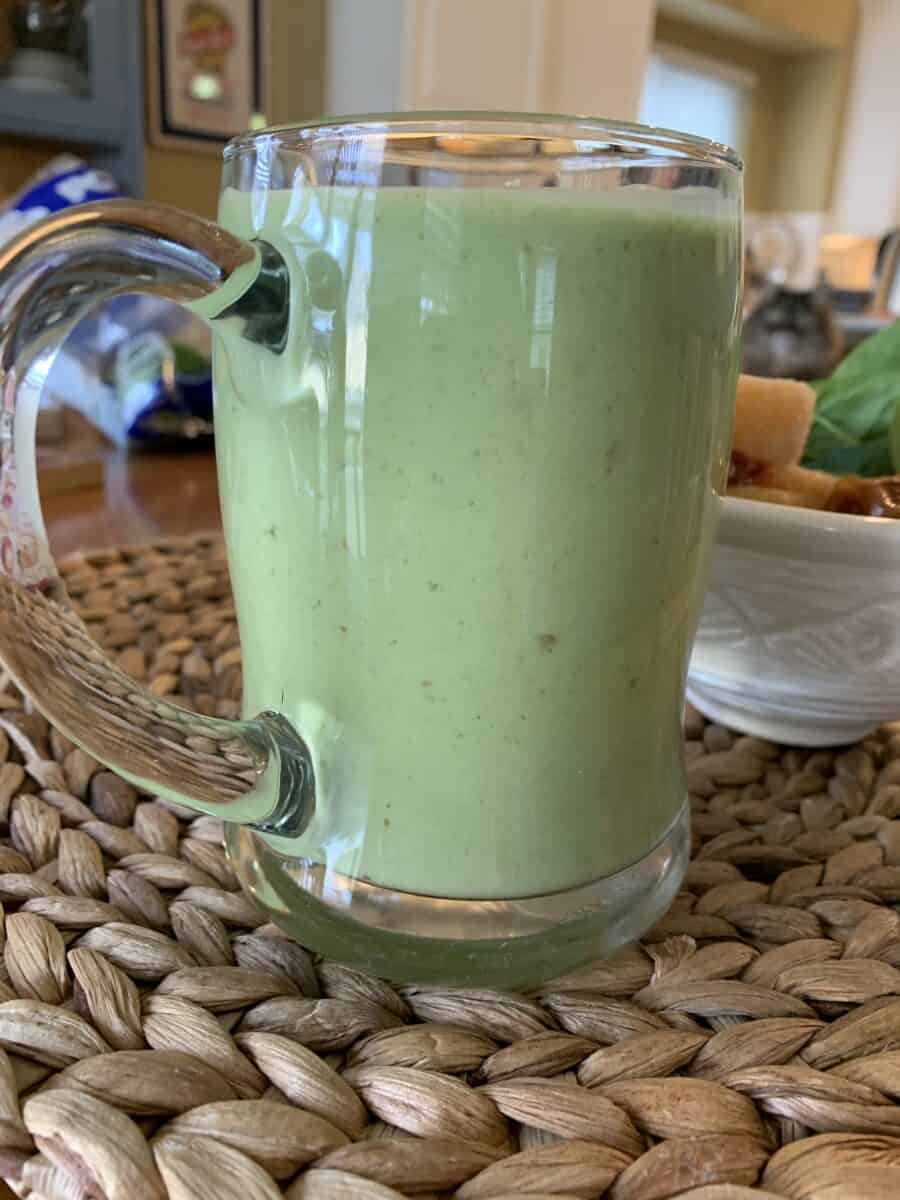 Blender Tip
I've found that the best way to ensure easy prep and convenience is to leave the NutriBullet blender on the counter, and not keep it stored in a cupboard.
This makes it super easy to just toss the ingredients in, blend and enjoy in just minutes, without the hassle of digging through a crowded cupboard or lifting an appliance out of a drawer.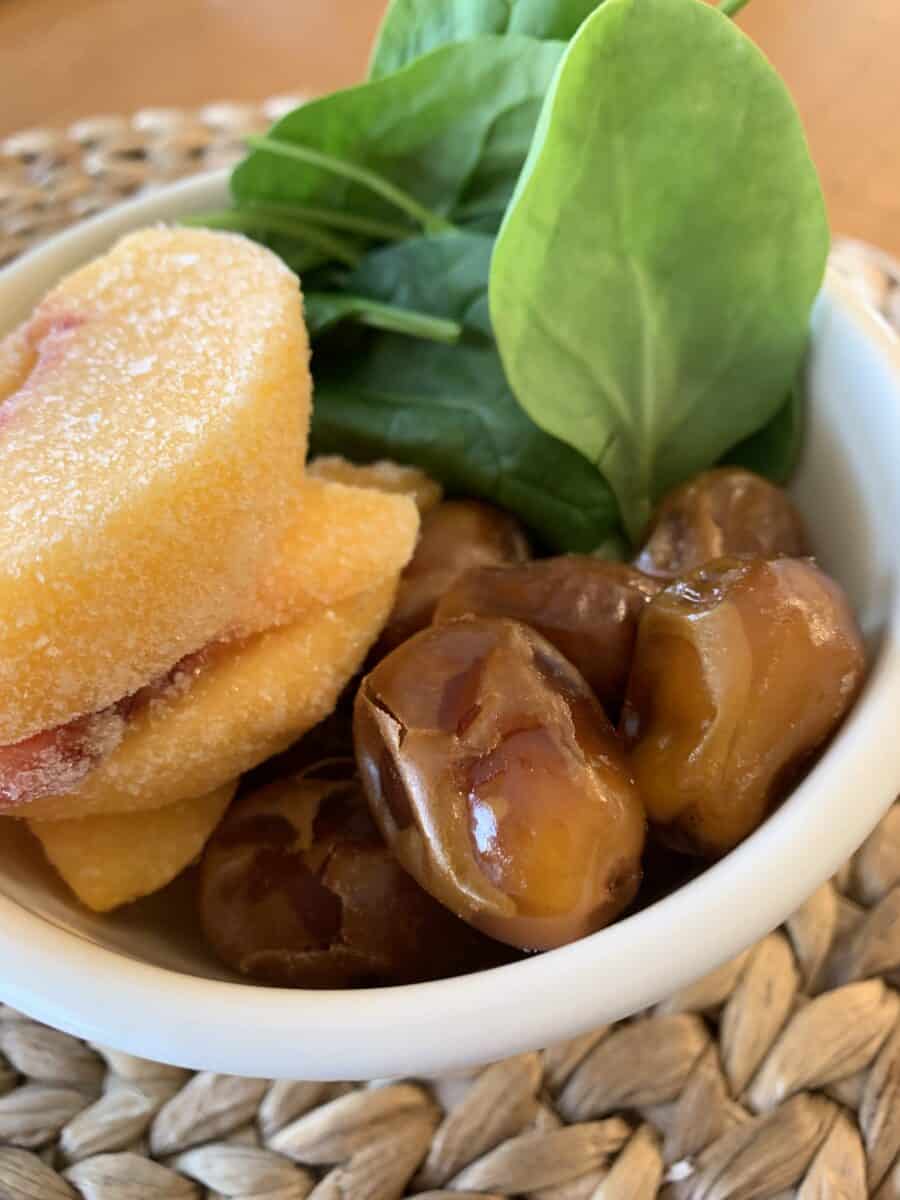 More Veggie-Packed Recipes
Spinach is the star of this smoothie recipe, but here are a few other recipes packed with fresh veggies.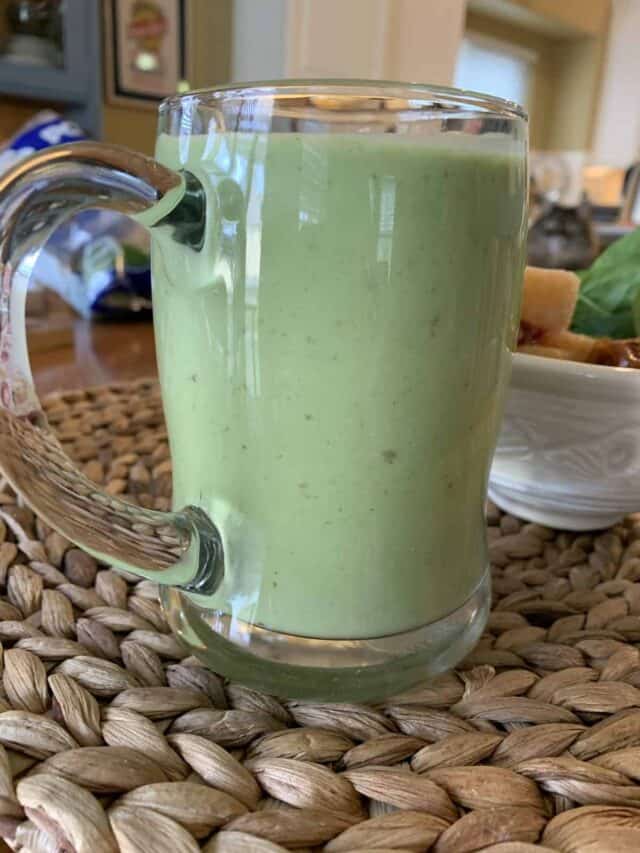 Be sure to give a star rating to the recipes you make from the Crinkled Cookbook. I always love hearing from you. Sharing is great too! Use the buttons after the recipe to text it with just one click or send it to family and friends on Pinterest and Facebook. Enjoy.
Recipe