This sweet green smoothie is packed full of spinach, but we can thank the sweet dates and a few wedges of frozen peaches for making this a sweet smoothie treat that even your kids will love. Blend this for breakfast and you'll be good to go for hours.
Note: Links in the recipe are paid links, Amazon Associates. This means I make a small commission when you click and shop. Your cost is the same and I only link to and recommend things or ingredients that I use or love.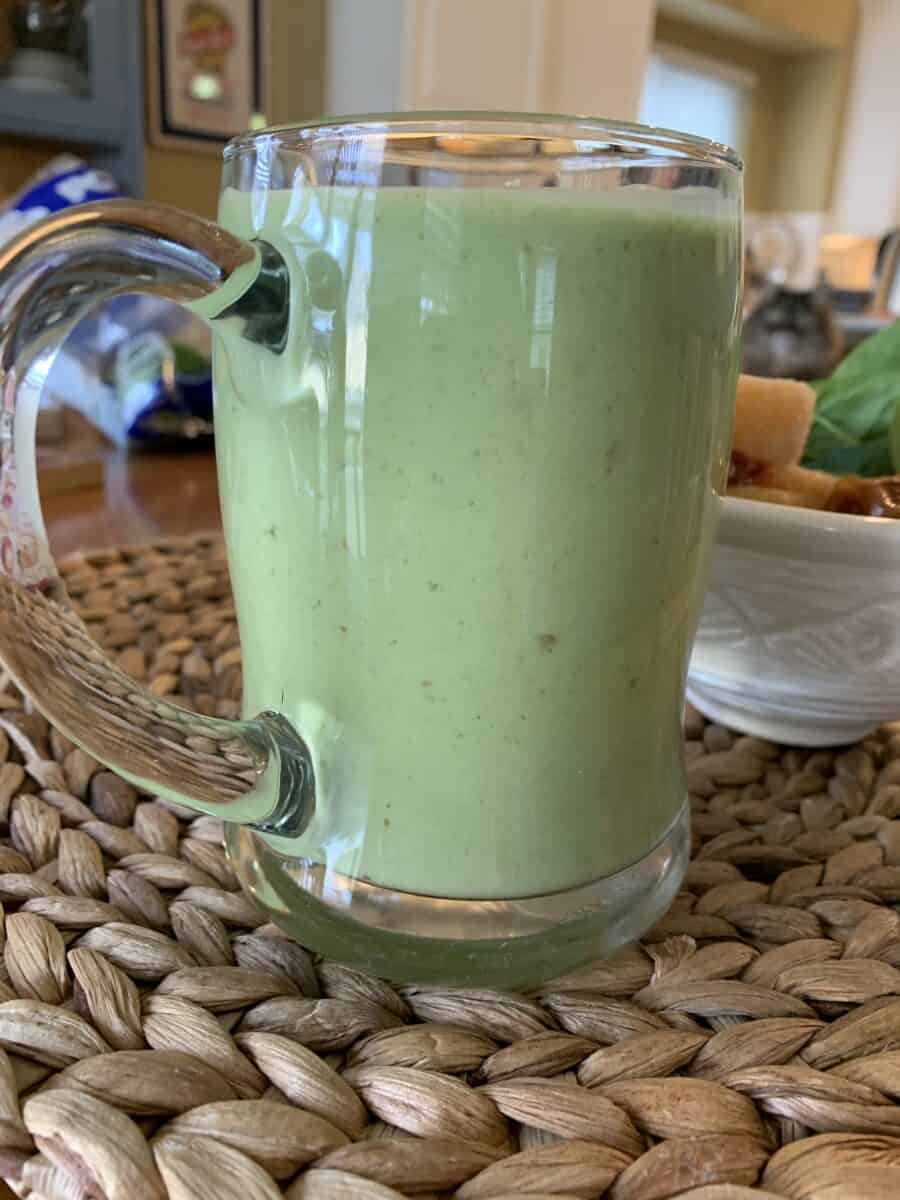 Green smoothies can taste a little bitter sometimes, but this one is smooth and sweet. It's so yummy! Double-check to be sure you use pitted dates or, if they are unpitted, remove the pit. I forgot to do that once and the pits created a bit of a problem. haha
I recommend a NutriBullet cup (you can also use a blender) to create the perfect smooth and creamy drink.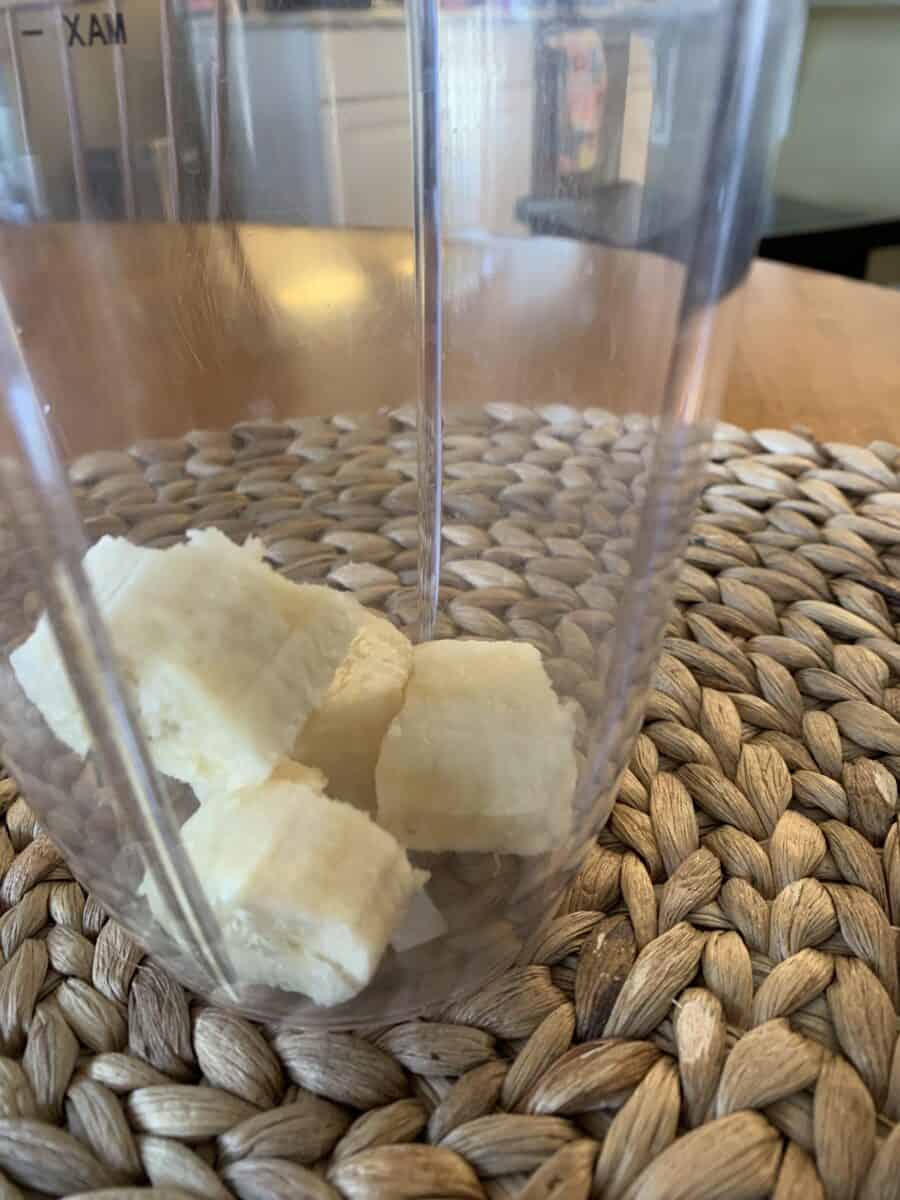 Easy to Make Smoothies
Smoothies are one of the easiest drink to make, and so packed full of healthy ingredients too. There's really nothing not to like and we can customize them with different frozen fruits for a slightly different taste any time. I've found that the best way to ensure easy prep and convenience is to leave the NutriBullet blender on the counter, and not keep it stored in a cupboard. This makes it so easy to just toss the ingredients in, blend and enjoy in just minutes, without the hassle of digging through a crowded cupboard or lifting an appliance out of a drawer .