Leftover Turkey Pizza is a delicious alternative to enjoying leftovers from a holiday meal. This pizza has it all! Turkey, stuffing, sweet potatoes and cranberries. All of those holiday favorites take on a whole new flavor when combined with a white garlic pizza sauce along with a few dollops of ricotta and parmesan cheeses.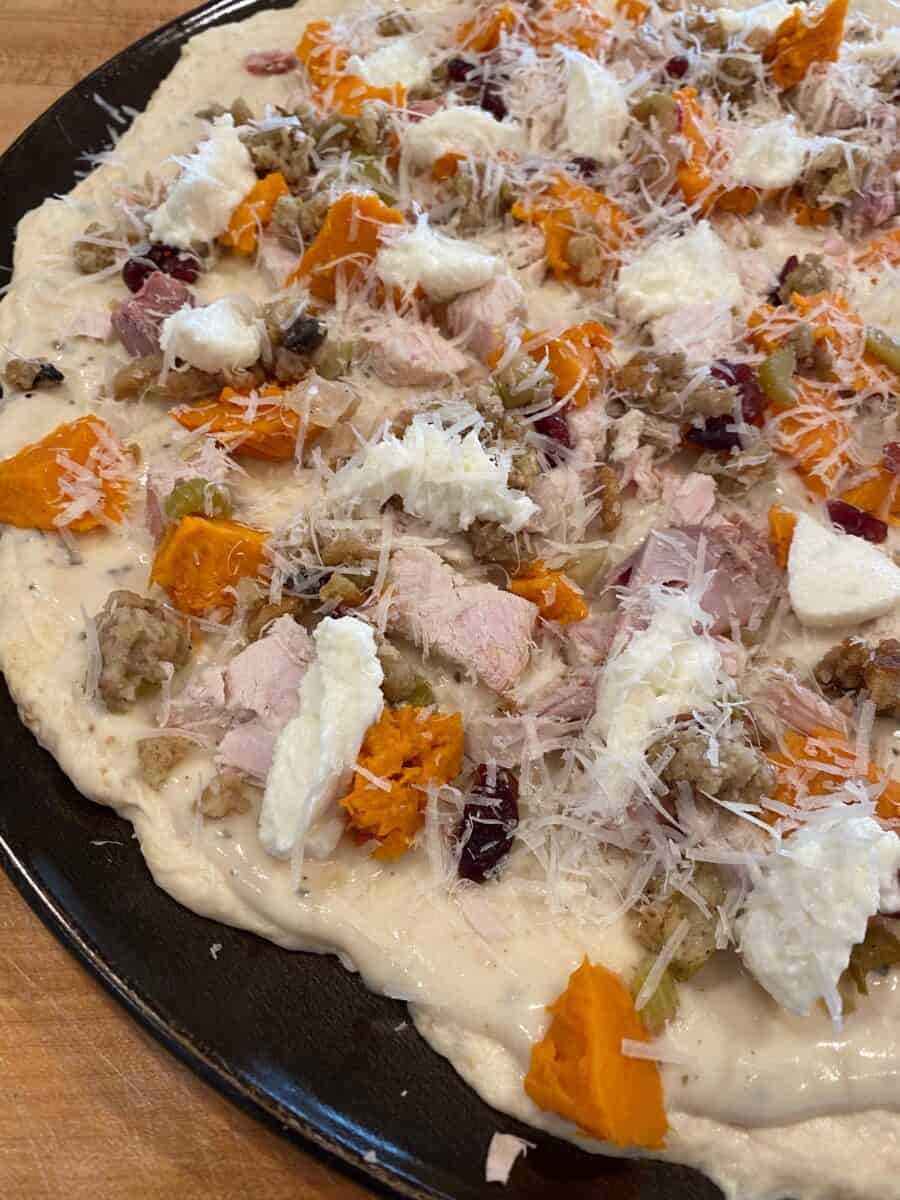 Leftovers and Ingredients Needed
cooked turkey
stuffing
sweet potatoes
cranberry sauce
ricotta cheese
parmesan cheese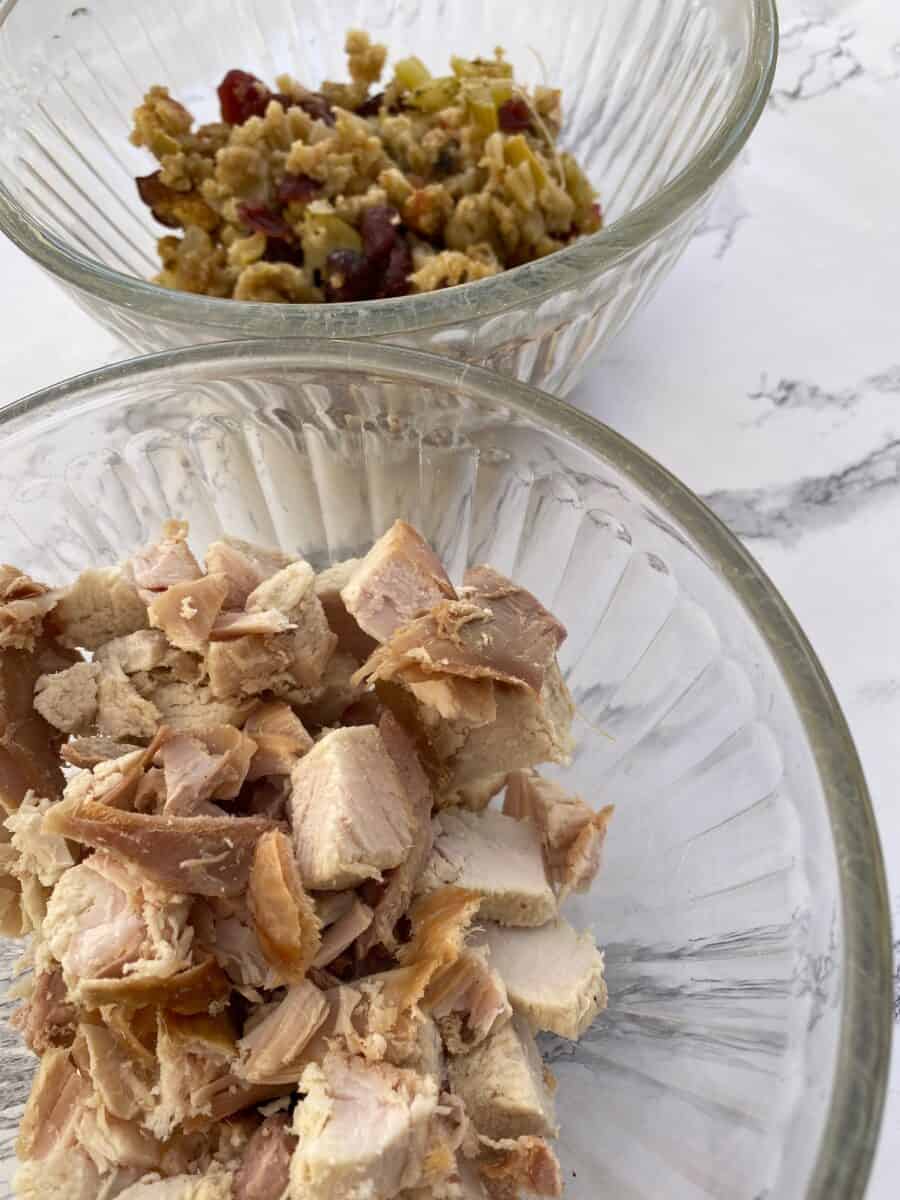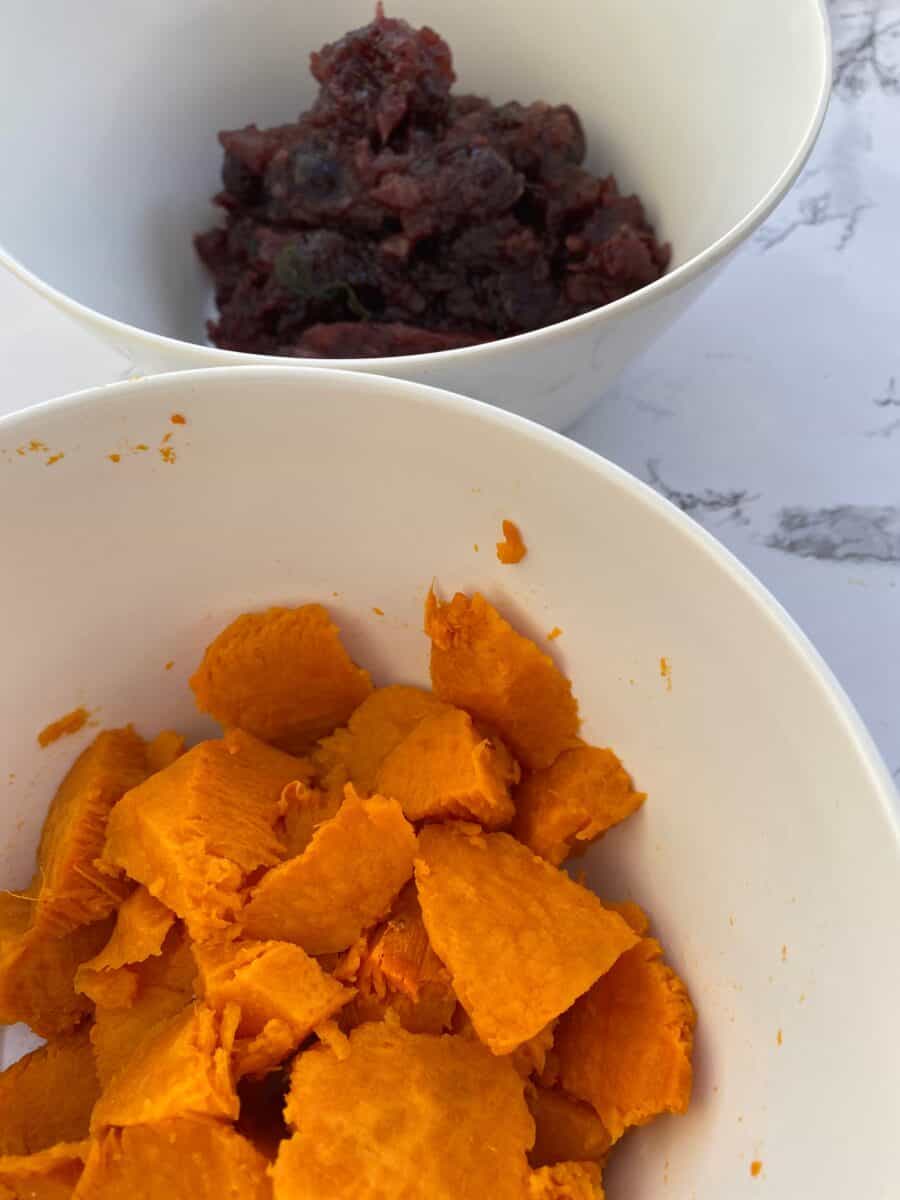 A New Twist on Turkey
This recipe is a unique way to use up turkey leftovers, the familiar taste of turkey and sweet potatoes along with the stuffing and cranberry sauce get a whole new twist when placed alongside dollops of ricotta cheese. I think my favorite part of this recipe is how the ingredients blend with the cheesy, garlicky white pizza sauce. After you make this for your family, you might wonder where this flavor combination has been all these years!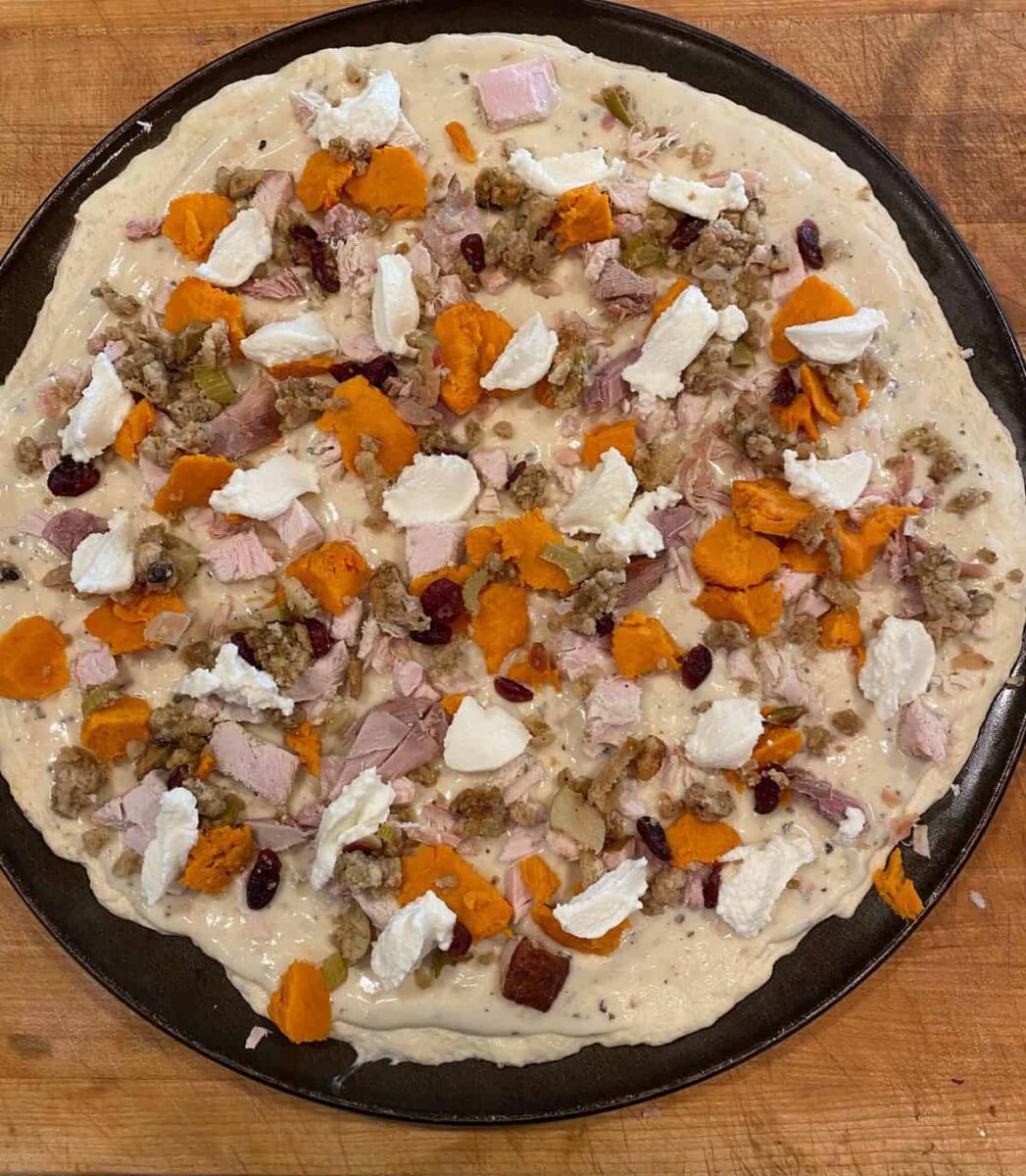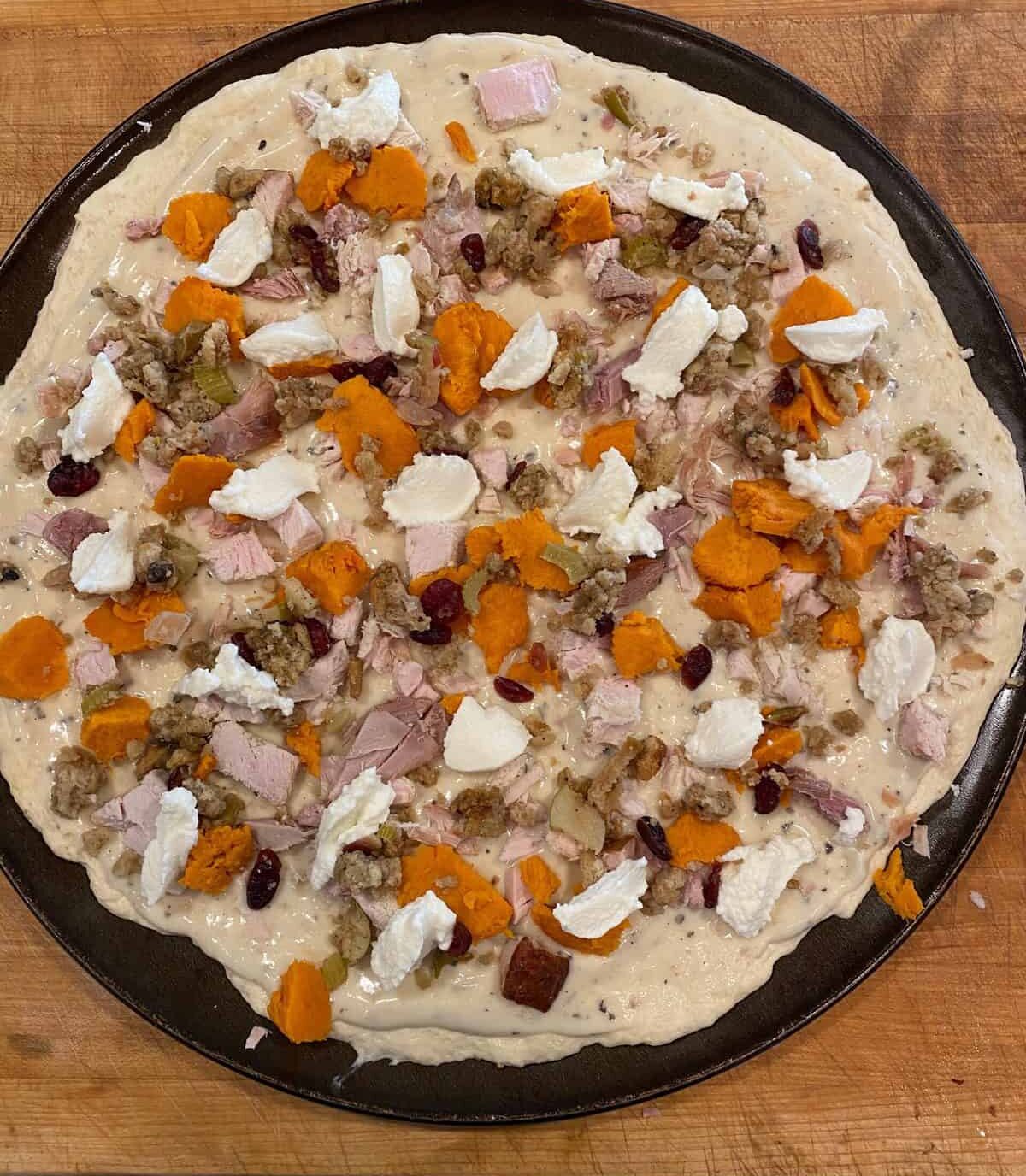 Use Up Those Leftovers
This recipe uses some, but not all of your holiday leftovers so there will be plenty left for sandwiches, turkey pot pie or soup. All you'll need is about 1 cup each of turkey, stuffing, sweet potatoes and cranberry sauce. I haven't included mashed potatoes - even though they are a part of most holiday leftovers - because the mashed potatoes don't keep their shape very well on a pizza crust and are a little bit too mushy.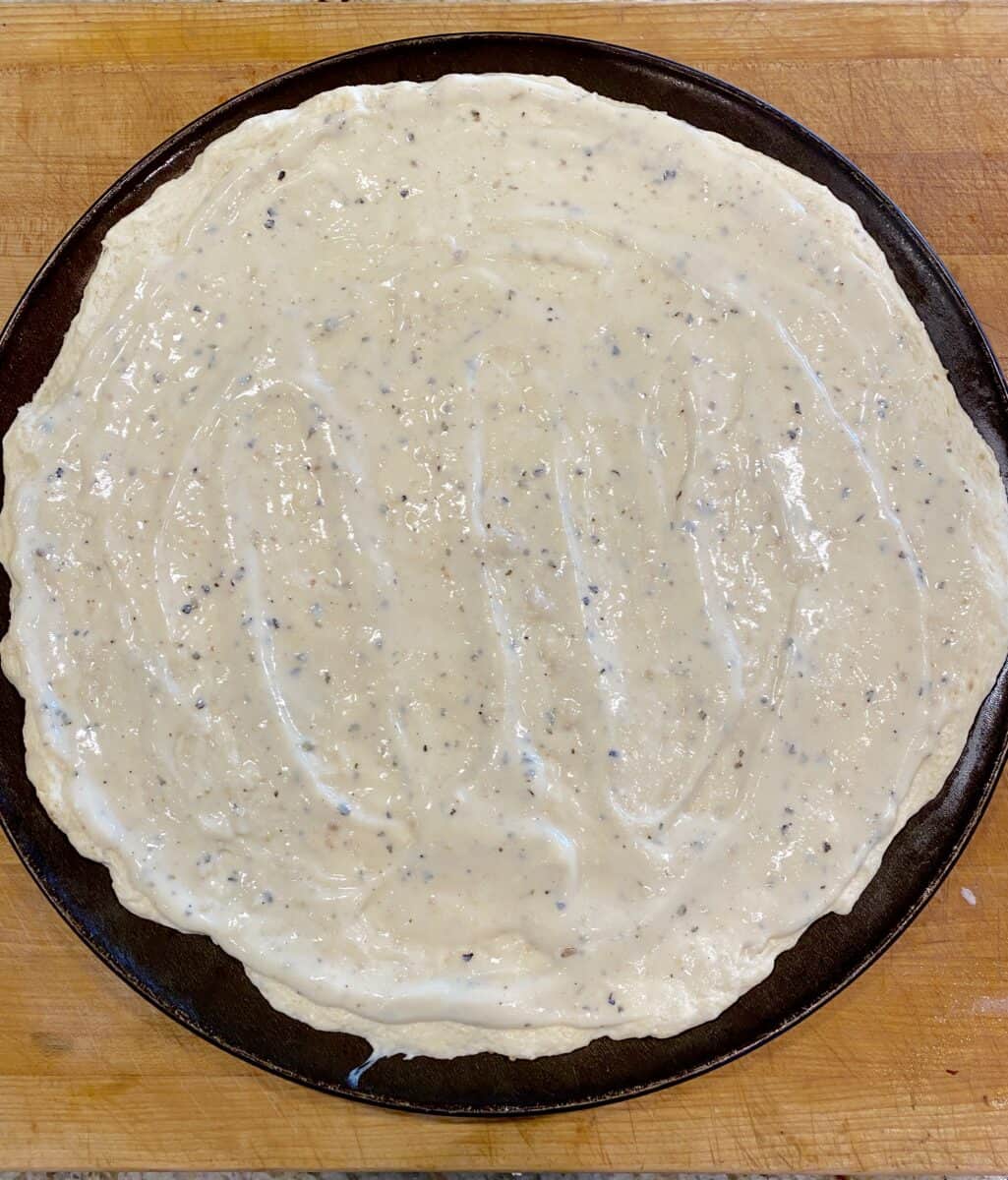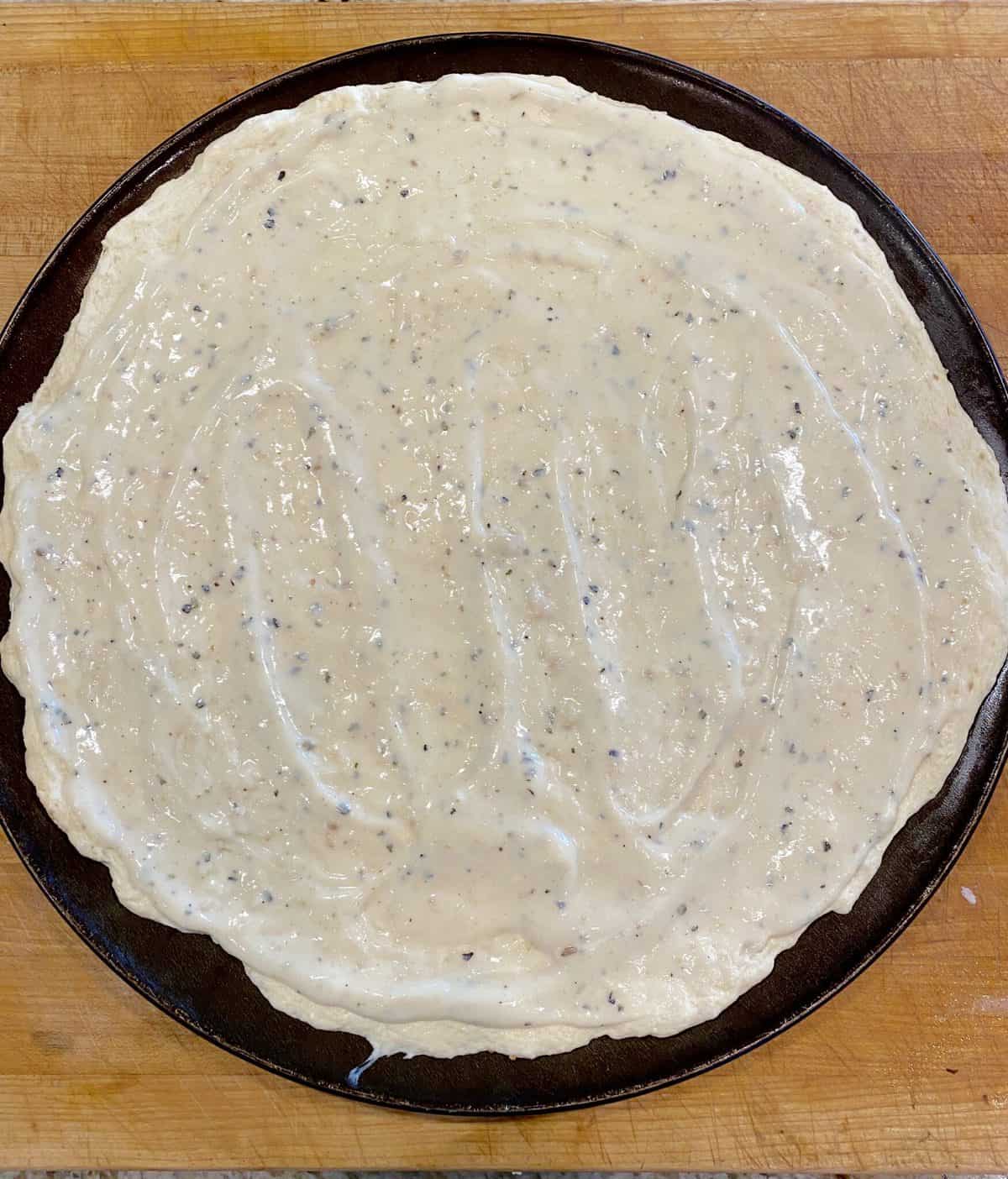 White Sauce, Not Red Sauce
I love red sauce on pizza, but turkey, like chicken really tastes best on a white sauce. Once you've tasted turkey and these trimmings on a white pizza sauce you'll know why this is among the best ways to serve leftover turkey. Making your white sauce from scratch is easy and fast. I think you'll love my white pizza sauce recipe, you control the amount of garlic (my family LOVES lots of garlic) and oregano and it's ready in under 15 minutes. Give it a try!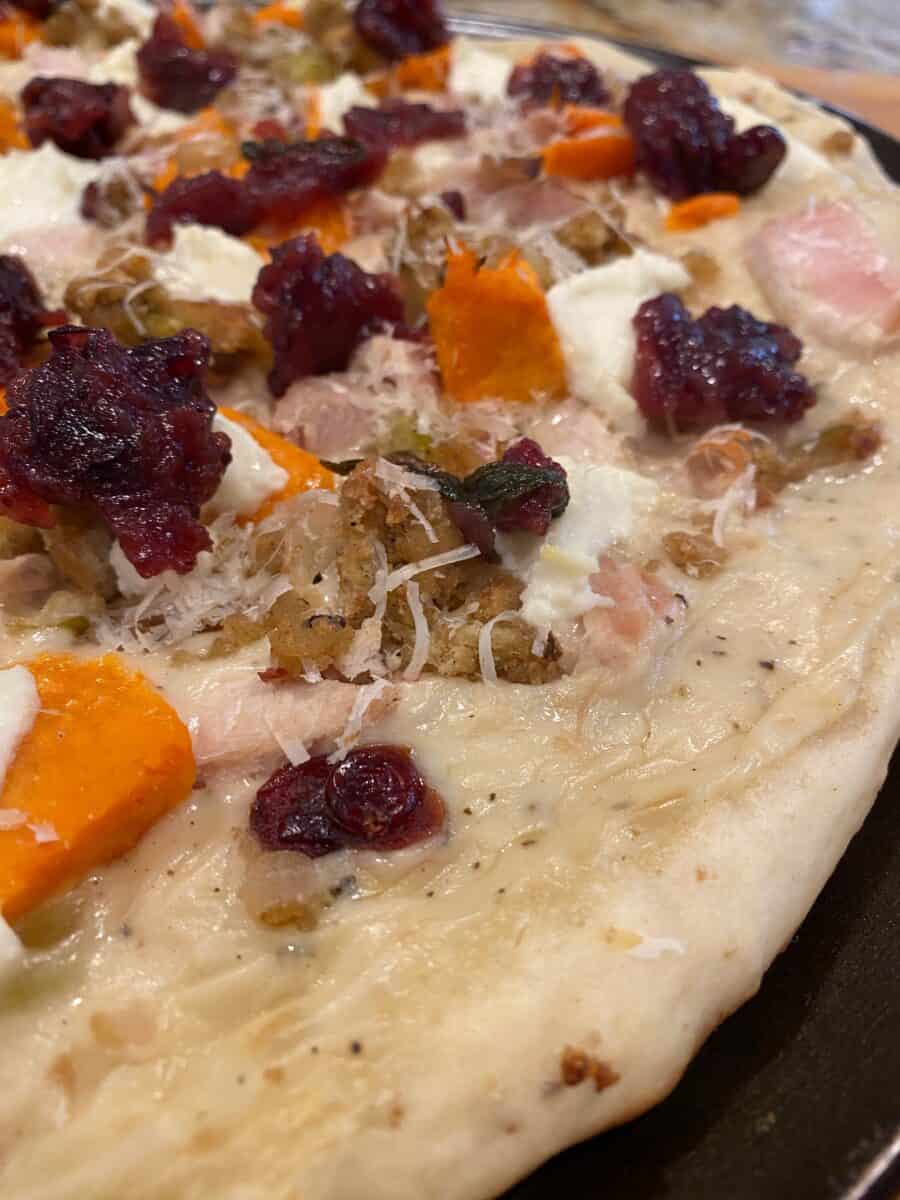 What Type of Crust is Best?
The thinner, the better. My recipe for homemade pizza crust works great, and if you have a pizza stone to bake it on that's all the better. The most important aspect of the crust is to make sure it's as thin as possible. Any type pizza crust works well, but this recipe works best with a dough that isn't especially thick or chewy. Use fresh store bought pizza dough or a pre-baked crust and you'll still get great results.
I think you will love this recipe and here's another one of my favorite ways to use up leftover turkey. Turkey Pot Pie is a recipe I make every year and is by far, one my family looks forward to every year.