Idaho Beef is an award-winning recipe for grilling Tri-Tip. I created it for a "celebrity" beef cookoff at the Western Idaho Fair in 1999. My family calls this dish Owyhee Beef and the name is a tribute to a part of Idaho history many people don't know about. (The story is below.)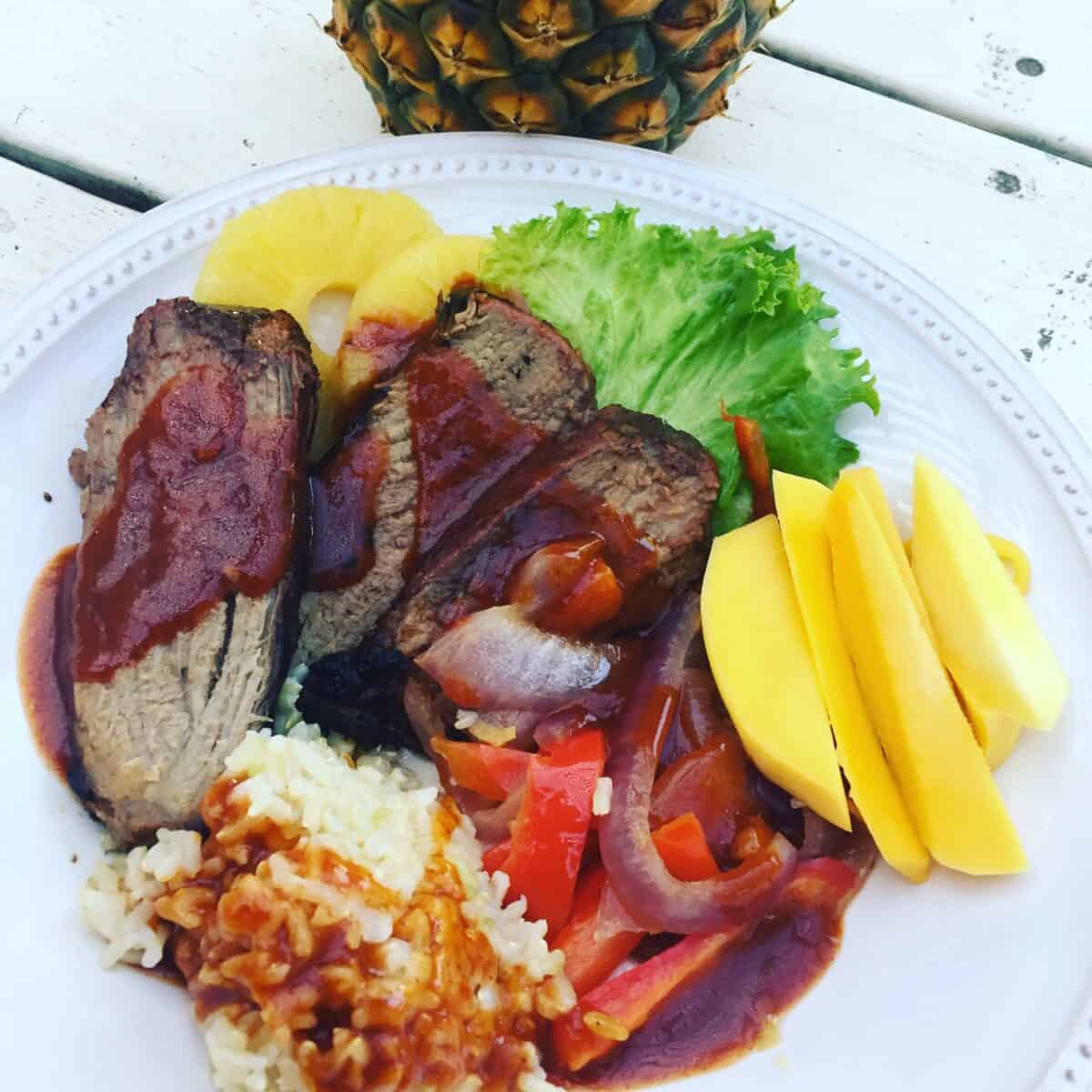 I know, I know, not enough pictures of FOOD here. But thanks so much for indulging me and this memory from back in my TV days. I created this recipe back before I was blogging. But I'll be adding new pictures of this dish in action very soon! In the meantime, here's what makes this entree so special.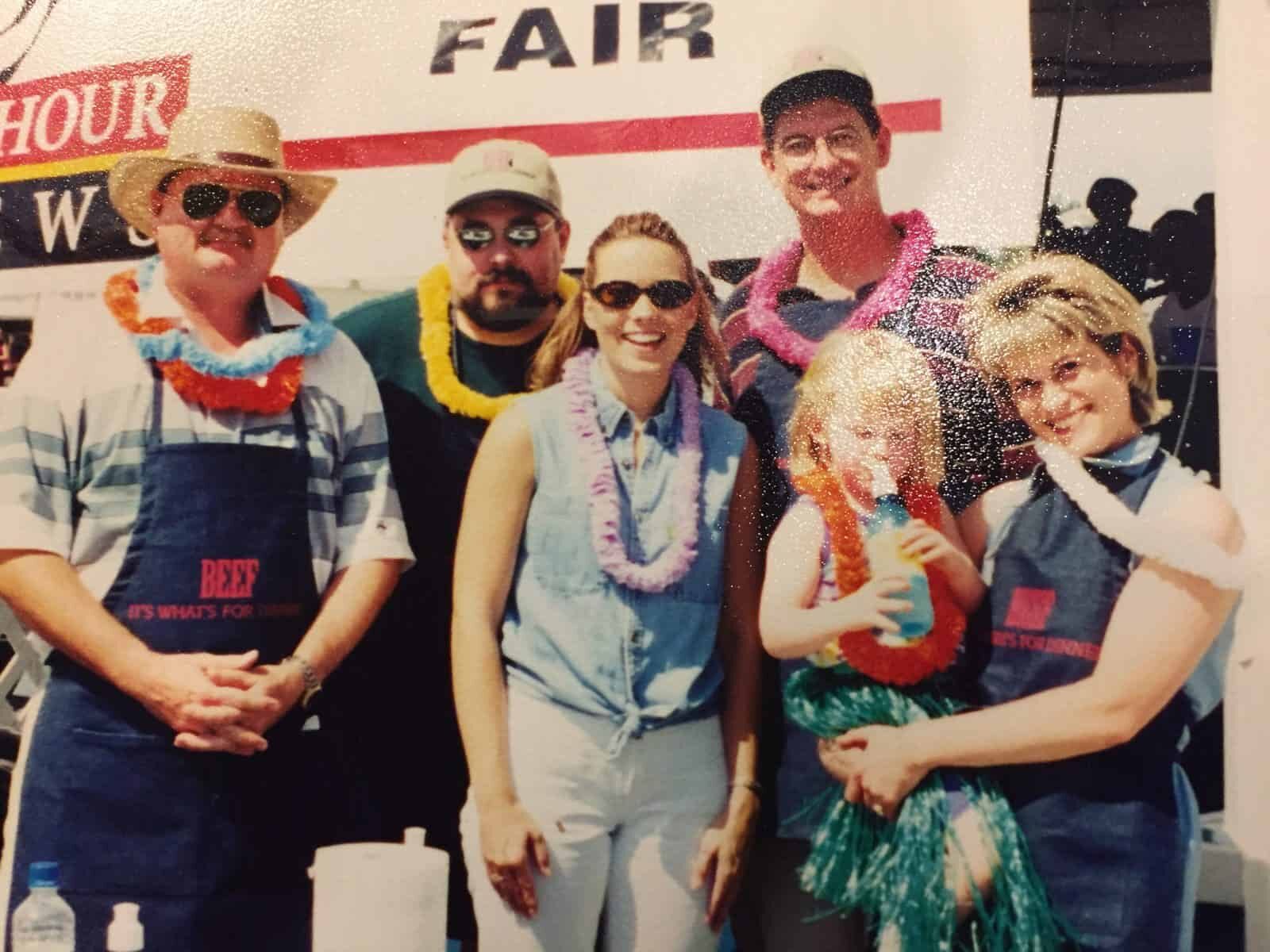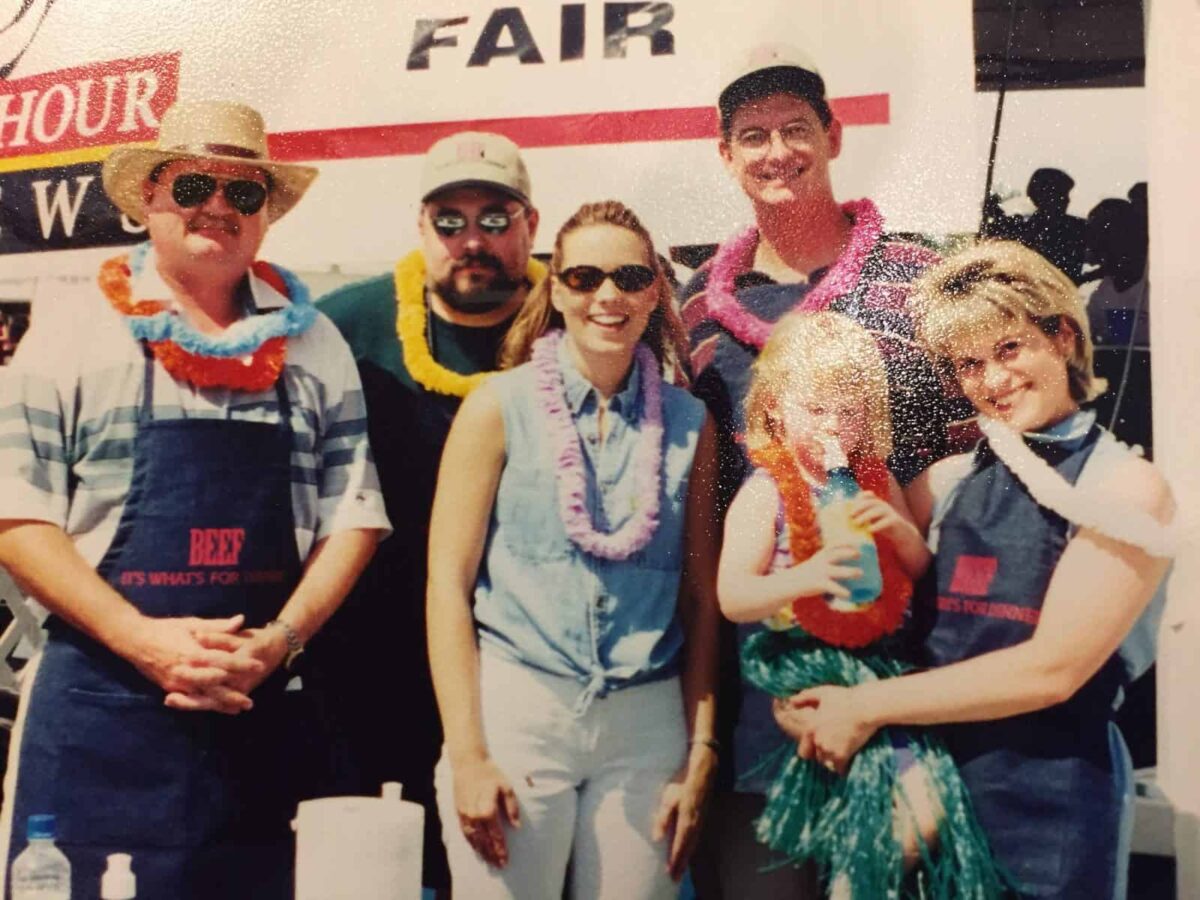 Our family calls this Owyhee Beef
And here's why. As Idaho history goes, in the early 1800s fur trading ships brought Hawaiian natives to the Northwest to trap. In 1818 several of the "owyhees" - as it was mispronounced - were sent into the mountains and sadly, never came back. This dish is to help us remember that piece of history and how the name Owyhee came to be in Idaho.
Test for doneness
For best results, when grilling a tri-tip, remove the roast when your thermometer reads 135° for medium rare or 150° for medium. Place the tri-tip on a cutting board and tent loosely with a sheet of aluminum foil. Let it stand 20-25 minutes. Be assured, the temperature will continue to rise about 10° and will reach 145° for medium rare; 160° for medium. Perfection!
How to slice tri-tip
Carve the roast across the grain and in thin slices.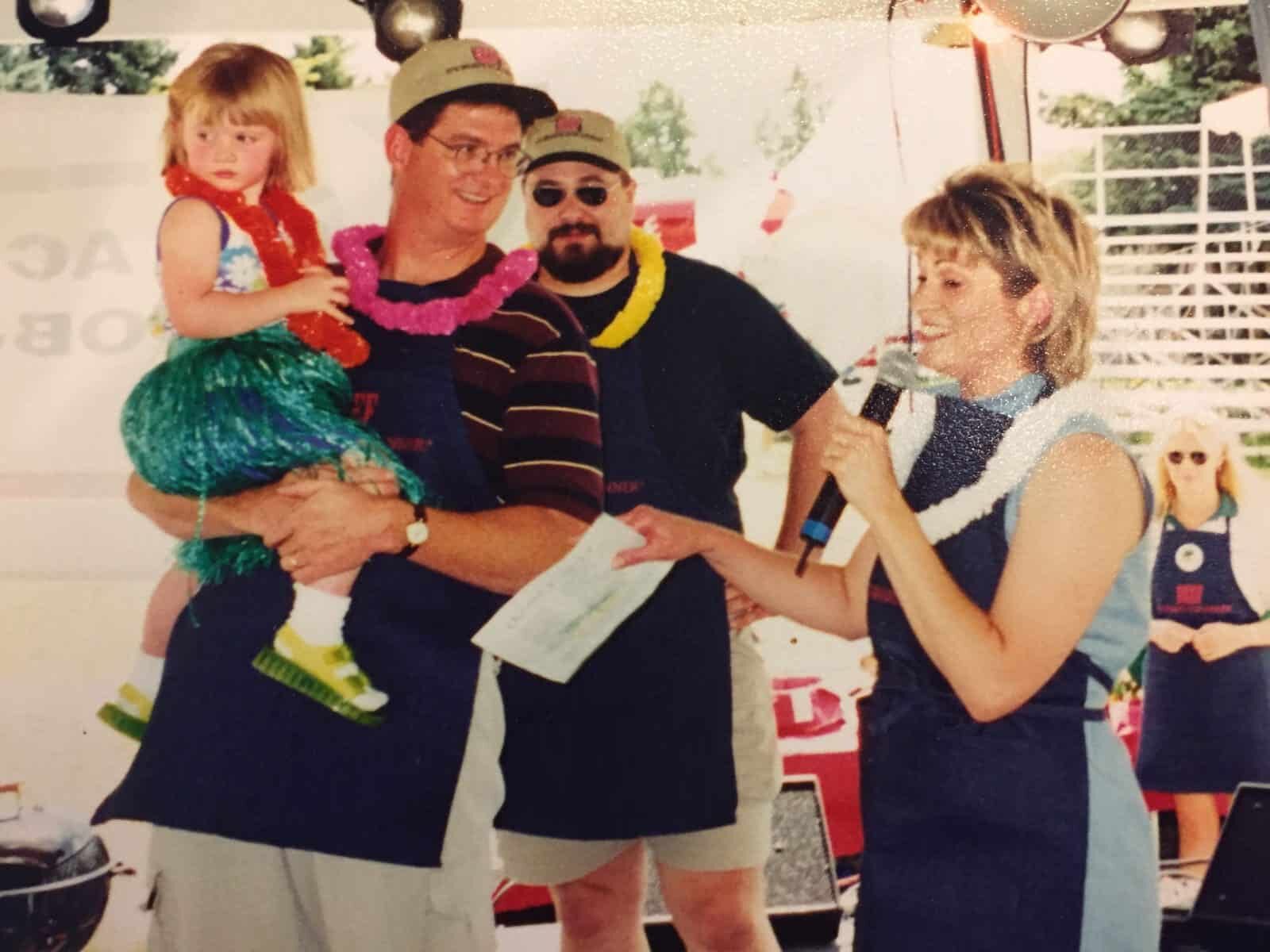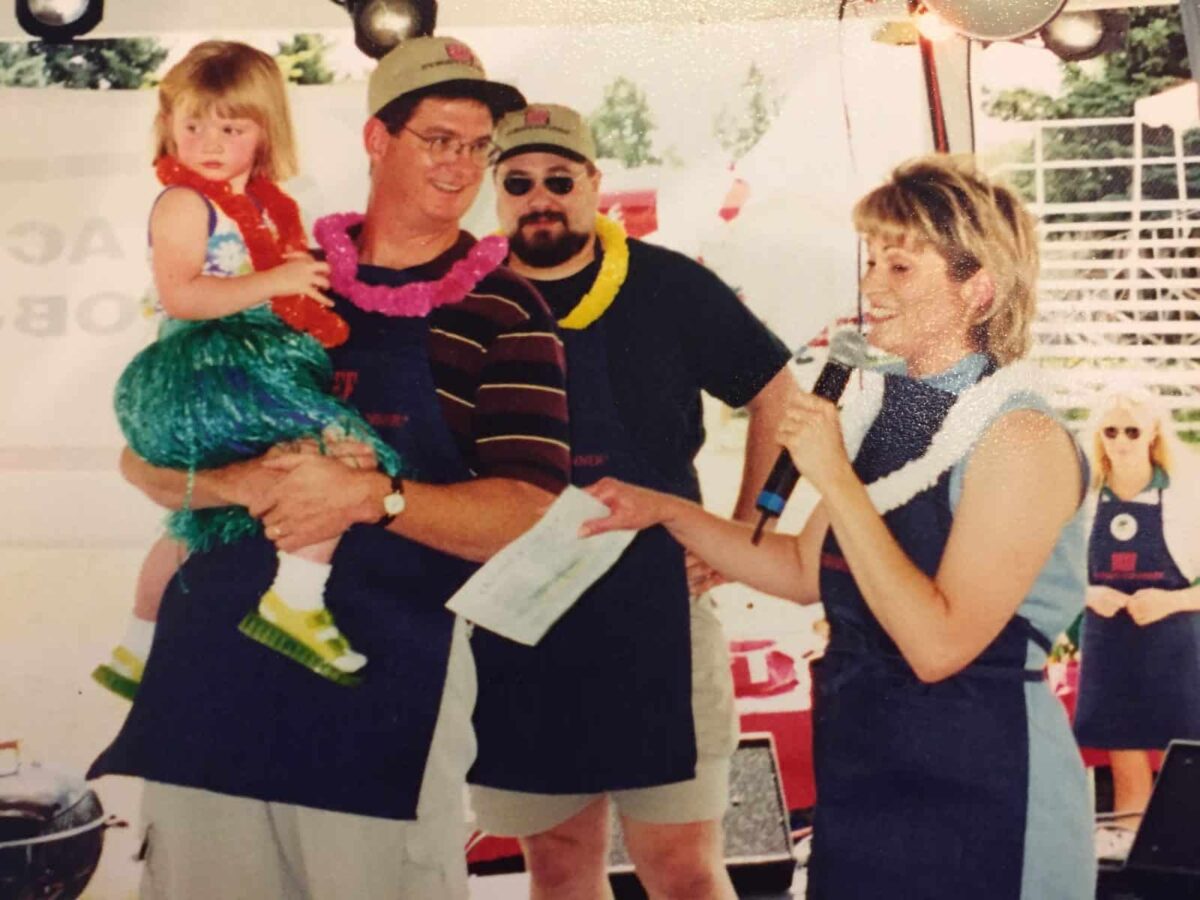 Why this recipe won
When it comes to cooking a fairly thick piece of beef, like a tri-tip, you want to be careful not to overcook it. There was a time I was always guilty of that. For the competition at the Western Idaho Fair, all of us competitors were provided the same size tri-tip, a charcoal grill and an hour to cook. Just one single hour! For everything, except the marinating time.
It was a scramble to get all the fruit prepped and the sauce ready for this Idaho Beef recipe. I remember it was hot summer day, and we had to work fast, so the tri-tip was on the grill only for just under an hour. If I had been cooking at home, I probably would have cooked the meat a little bit longer. But that was the day I learned how delicious and tender a medium rare piece of meat can be!
Recipe