Though cookie looms large in the title, this is a delicious way to serve butternut squash during your holiday meal. Cookie Crumb Casserole is a versatile and favorite side dish at Thanksgiving, but options abound with this recipe. Let the dish live up to its yummy name and serve it as a rustic dessert casserole. (Scroll down for the details.) The crushed cookies on top add just the right amount of crunchy sweetness to the squash. This a special side dish or dessert you'll make year after year.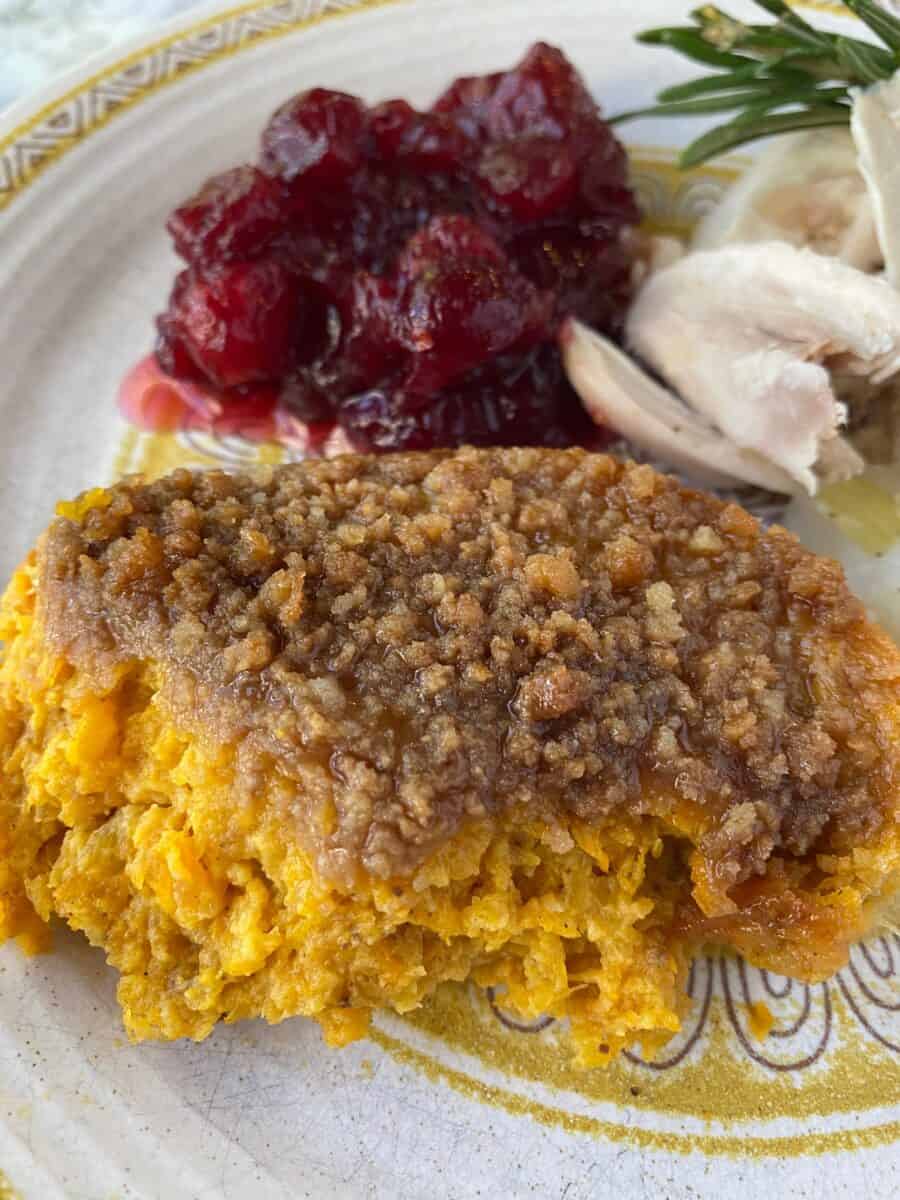 What You'll Need
butternut squash
butter
eggs
vanilla
fresh ginger
cinnamon
ground cloves
nutmeg
vanilla wafers
gingersnap cookies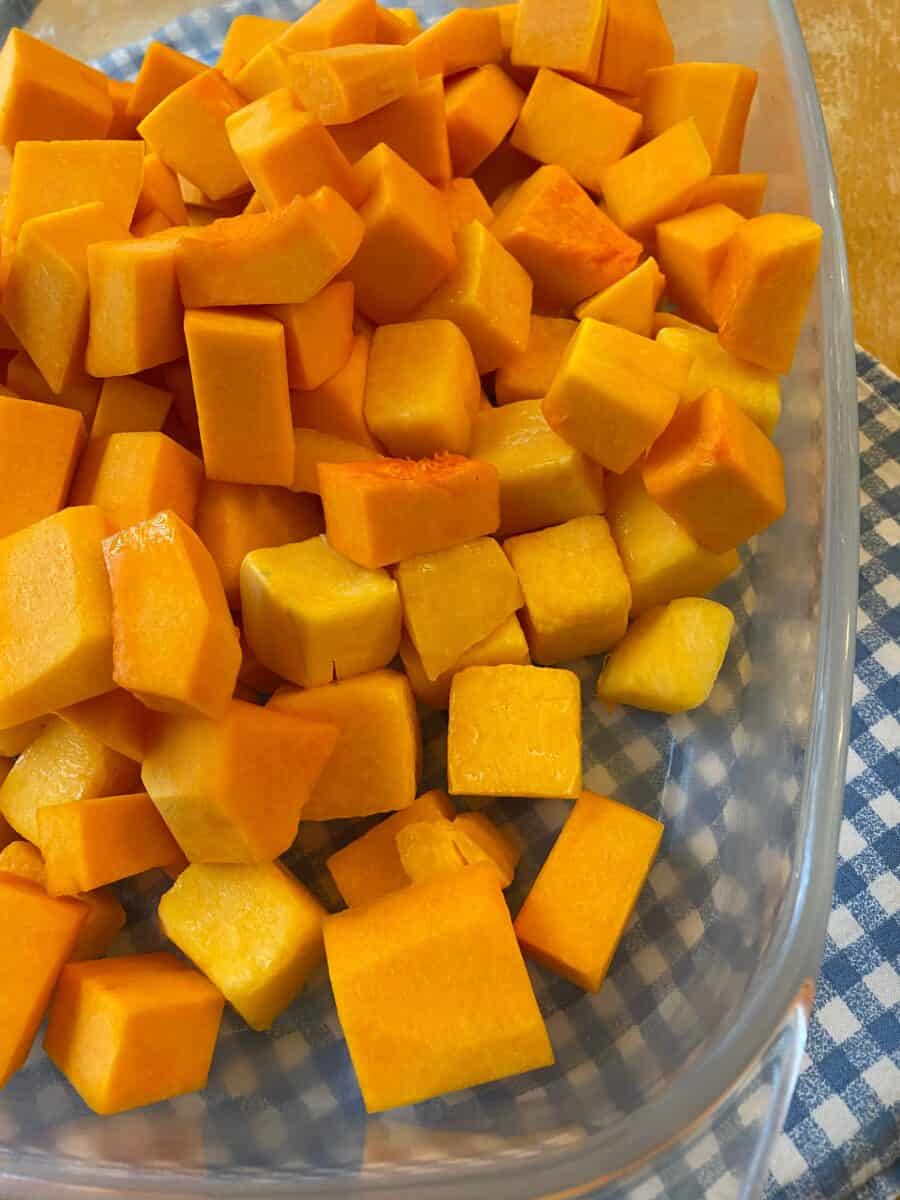 Preparing Butternut Squash
Here's where I like to take a big time shortcut. I either buy the squash pre-sliced in large wedges in the produce section at the grocery store or I buy the squash already peeled, sliced and diced. This is an especially helpful shortcut during the holidays when there's a lot of baking happening in the kitchen. But, if you prefer to use a whole squash, here's the best option I've found for preparing it:
Rinse the squash and pierce the skin multiple times with a fork.
Cut off each end of the squash, the stem and the bottom.
Place in the microwave for 5-10 minutes on high, depending on the wattage of your microwave. You'll want the squash slightly softened but not fully cooked.
Allow the squash to cool, then use a potato peeler or sharp knife to peel the skin. It should come off easily.
Dice the squash and cook again, according to this recipe.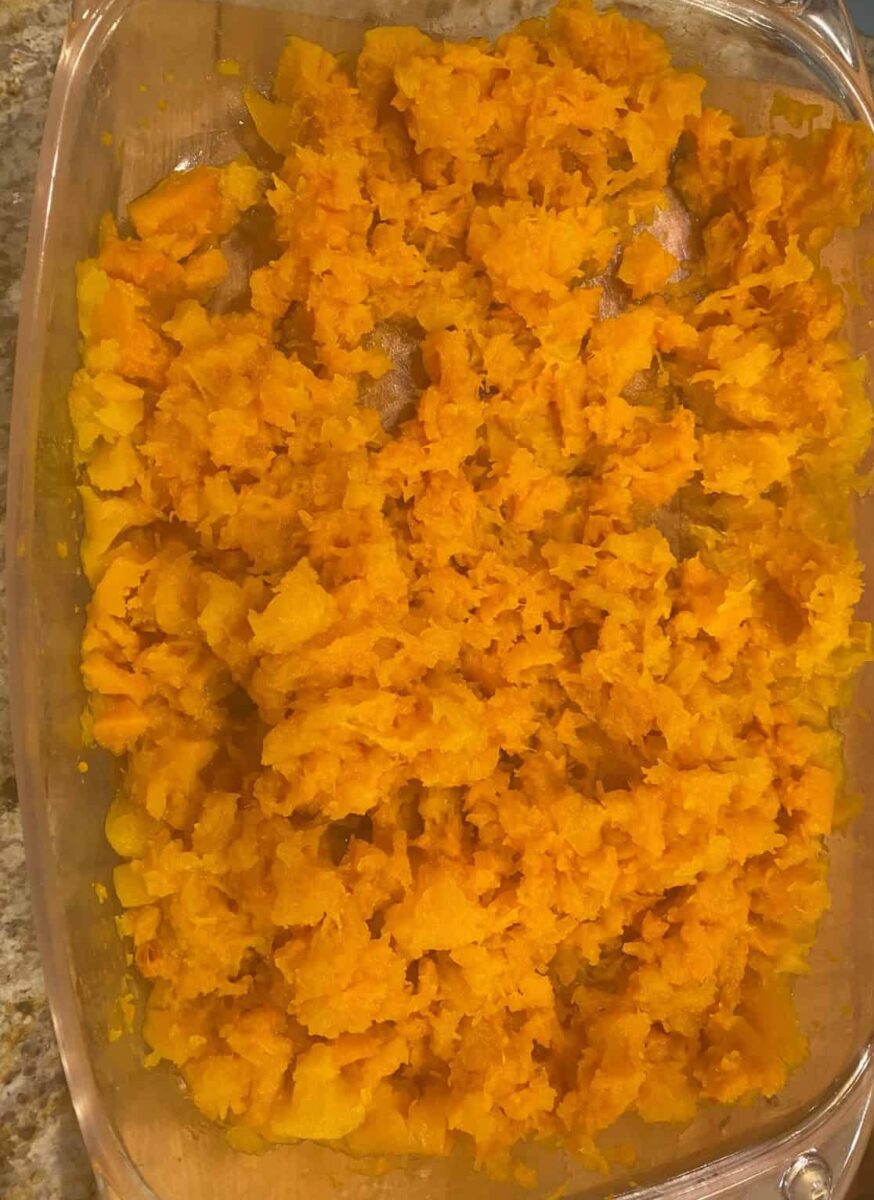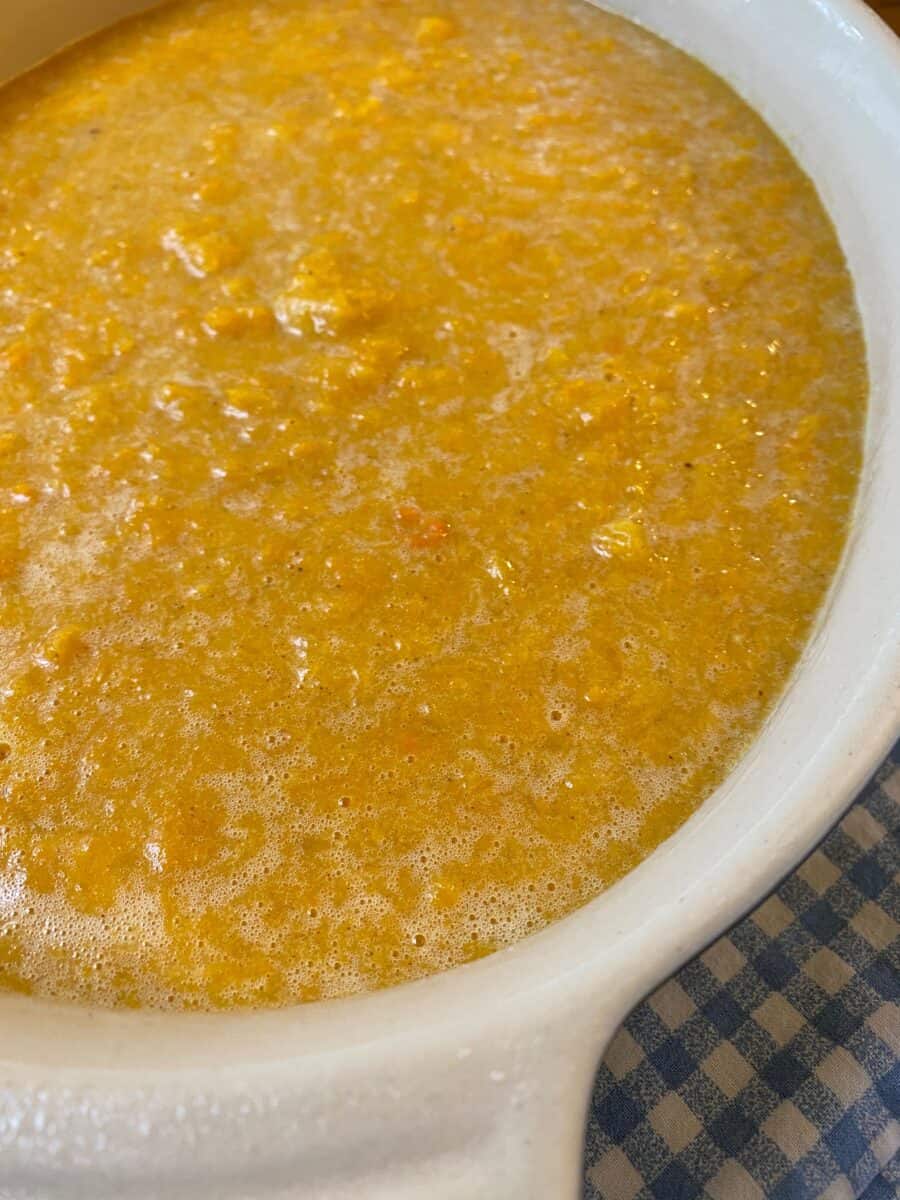 Dessert Option
It's pretty rare to find a recipe that's as versatile as this one. Once chilled, Cookie Crumb Casserole is delicious served as a dessert. It reminds my family of pumpkin pie. We don't often think of a casserole as a dessert, but this is most certainly the exception. Serve with a big spoon so folks can dish up as much as they want, or use a cookie cutter to create a beautiful single serving. A dollop of whipped cream is the perfect garnish.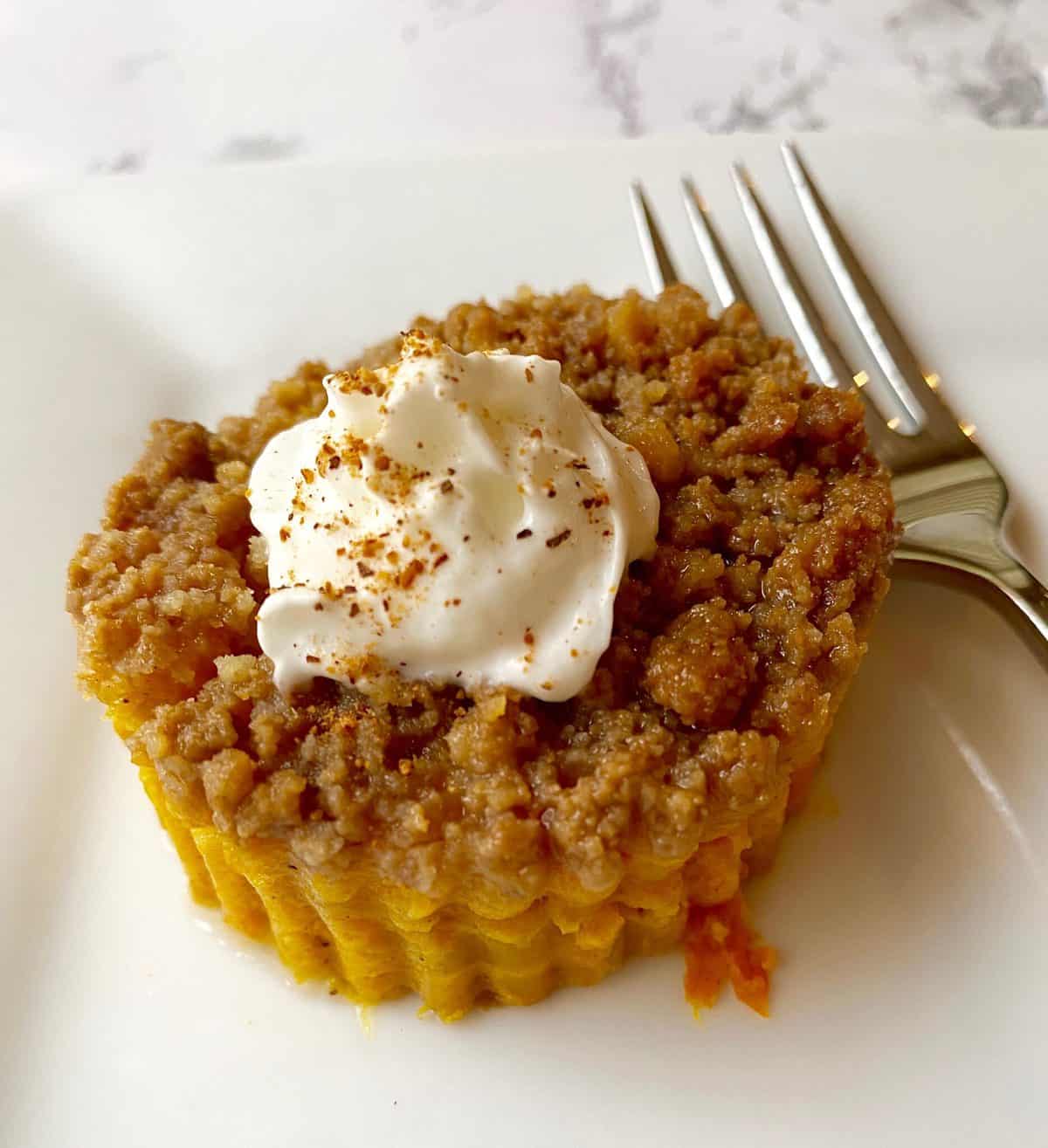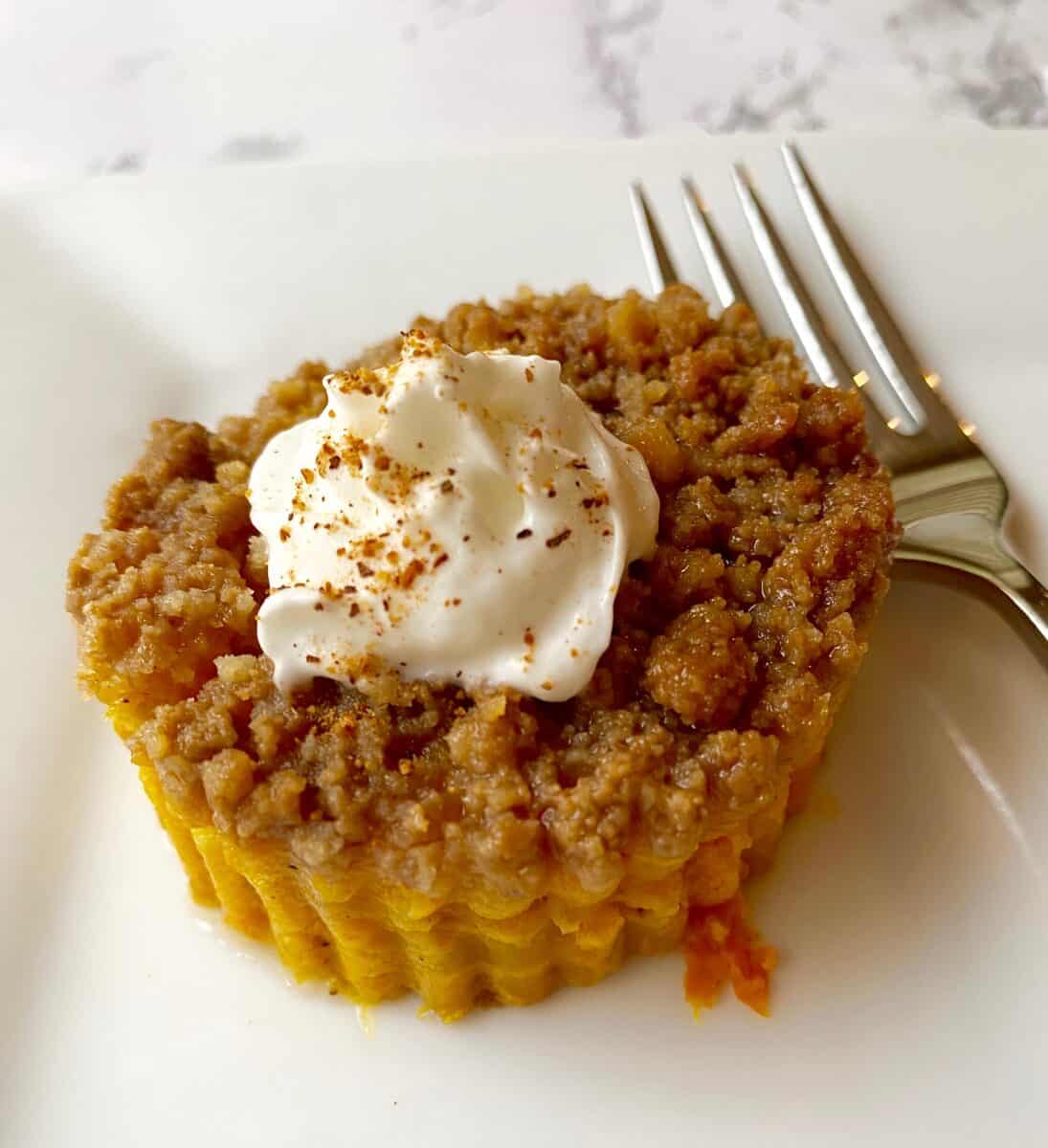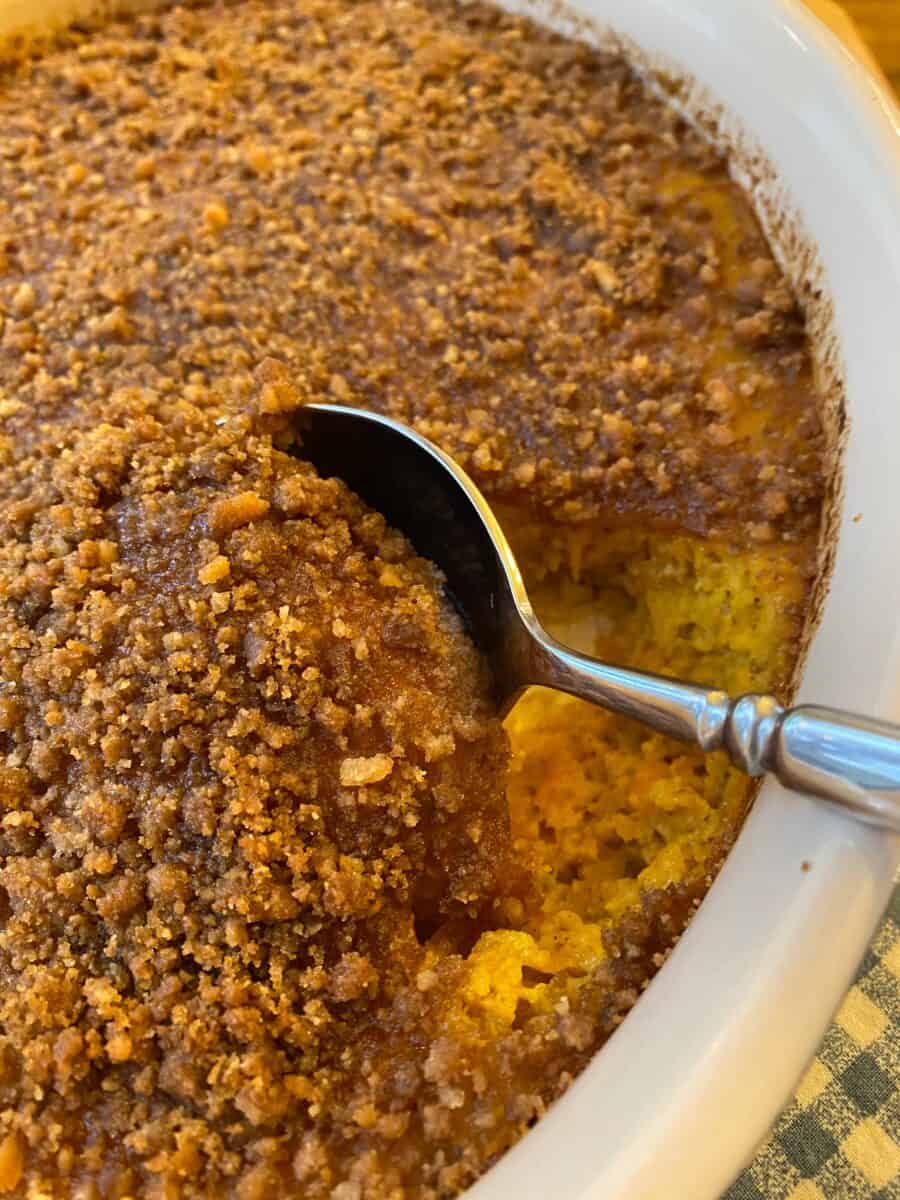 Tips
Vanilla wafers are commonly found in any grocery store and although many of us will make homemade gingersnaps, I don't recommend using a homemade cookie as the topping for this recipe. A store-bought gingersnap will be much more crunchy than what we make at home. With this recipe, that distinctive cookie crunch is what makes the topping so special. To create the crumbs from the store bought cookies, just place them in a zip top plastic bag, seal and use a rolling pin to crush the cookies until they look like coarse crumbs.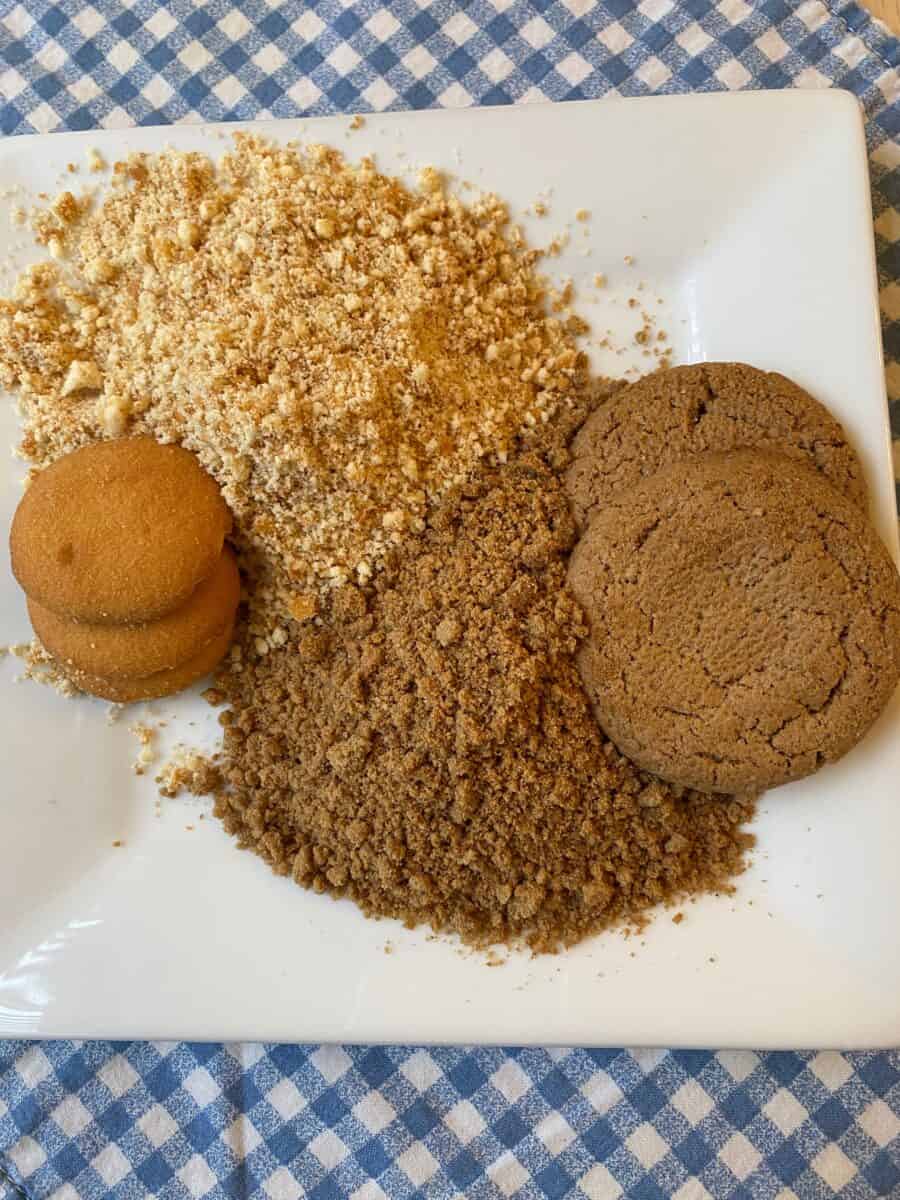 Related Recipes
Here are some other recipes that are perfect for a holiday meal, or anytime you are looking for a great collection of flavors, textures and food traditions.
Blue Cheese and Rosemary Scalloped Potatoes are a show stopper. If your family likes blue cheese, they will love this recipe.
Most of us also have plenty of leftovers after a big holiday meal. That's where Turkey Pot Pie comes in handy. The filling is similar to hearty stew and there's only one crust. It's easy!
But let's not forget about how we start a holiday meal. This recipe for Cranberry Brie Bites is an impressive appetizer with vibrant colors and the perfect combination of sweet and savory flavors. 
And since we are talking about butternut squash, try my Butternut Squash Mac and Cheese. It's cheesy, silky and made with seasonings that are just slightly nutty.
The Inspiration
The recipe for Cookie Crumb Casserole was inspired by one I found in Taste of Home magazine about 20 years ago. Over the years, folks would tell me it reminds them of pumpkin pie, which is why I like to serve it is as a dessert too. It is a sweet addition to the dinner table, but at Thanksgiving when there are so many savory choices, I love what this dish adds to the traditional spread of turkey and stuffing.
Recipe