Here's a special molasses cookie recipe that includes mashed potatoes as an ingredient! This is not your average gingersnap. Molasses Snaps are tender, chewy cookies made with plenty of molasses and a simple combination of spices - but no egg, and yes, potatoes so if you're looking for vegan desserts, this is a go-to cookie recipe that everyone in the family can enjoy.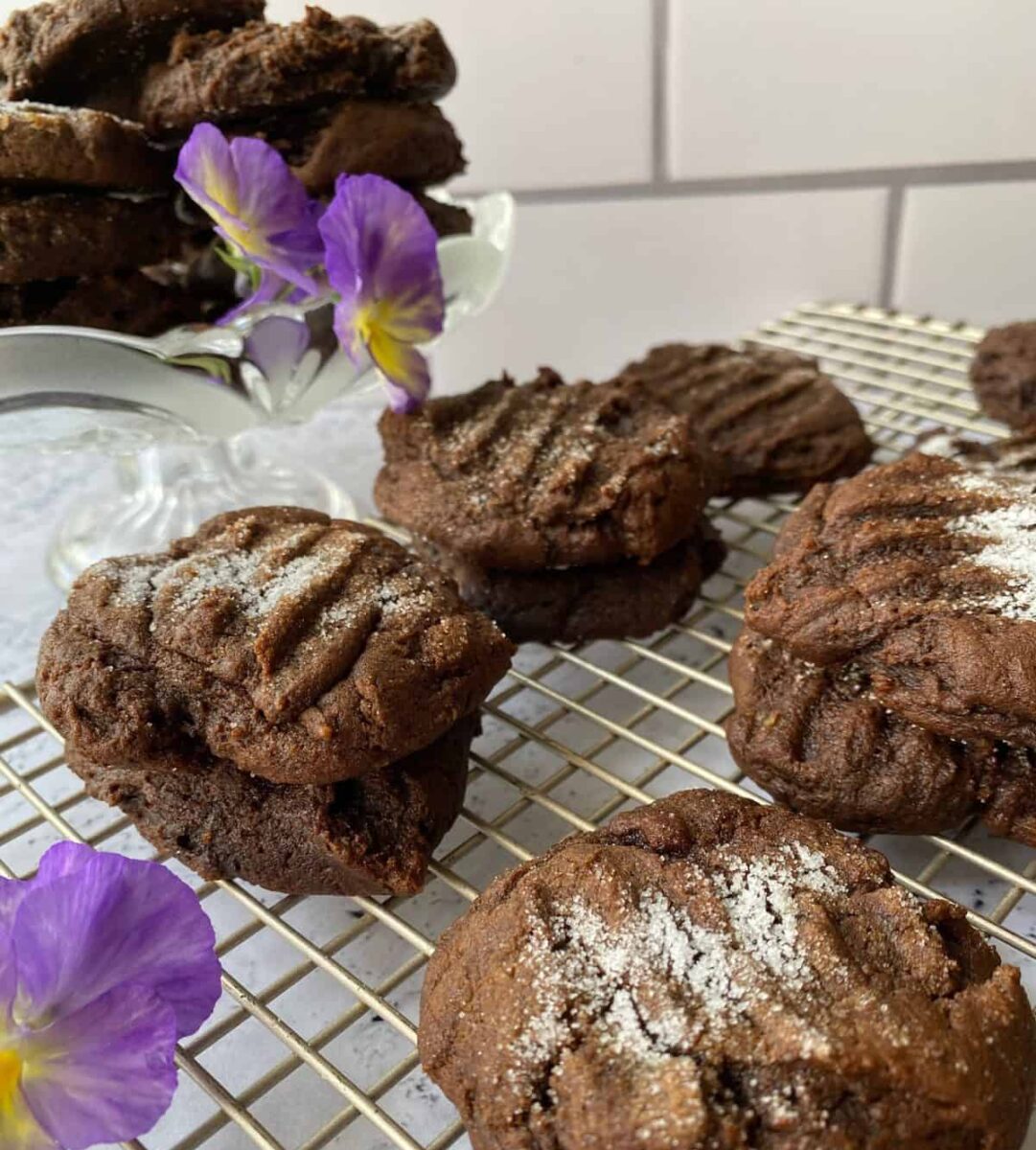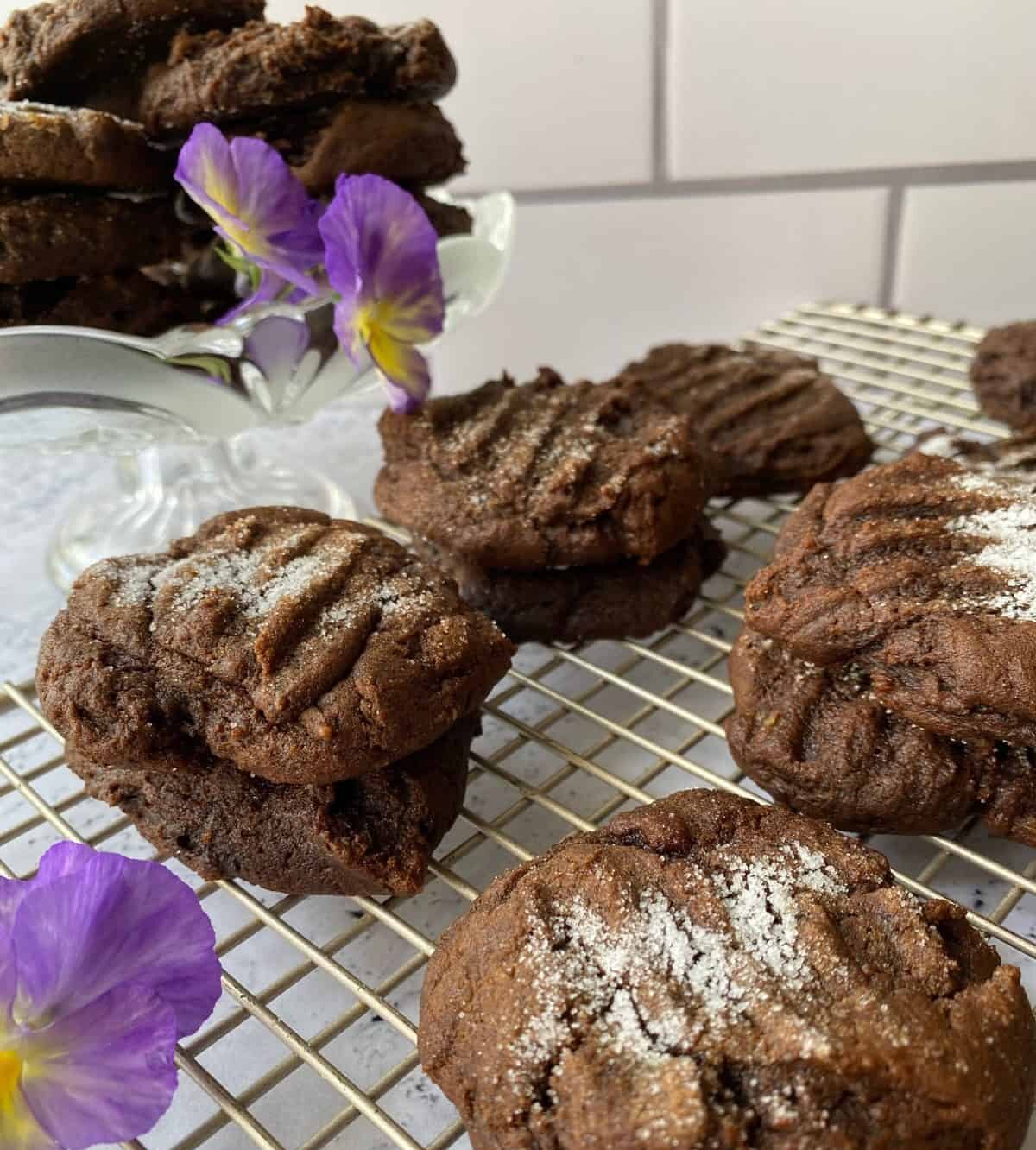 Ingredients to Have on Hand
Potatoes (I recommend Idaho spuds if available)
Shortening
As an option, these cookies are delicious diced and served on top of ice cream. Scroll down for the delicious details.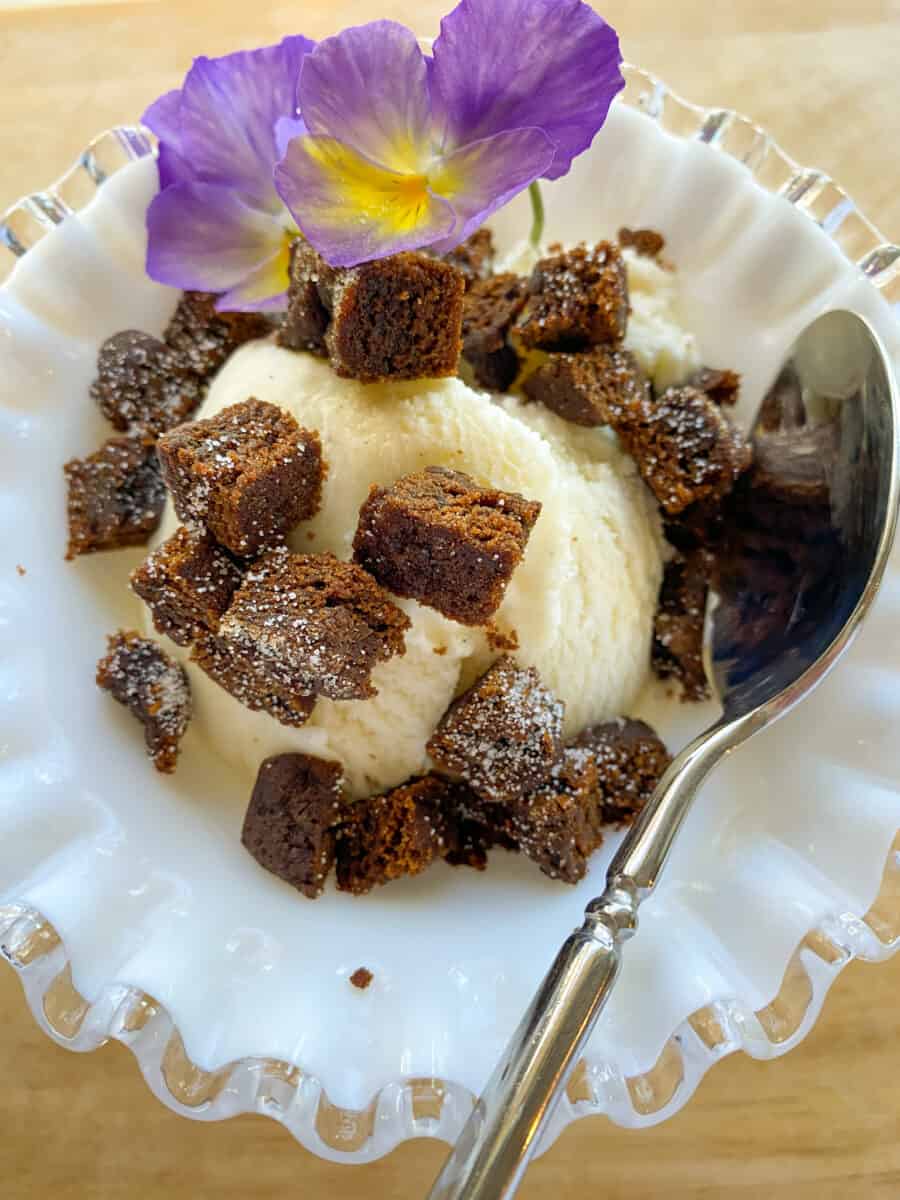 Quick Mashed Potatoes
Perhaps the most unique ingredient in Molasses Snaps is one cup of mashed potatoes. The easiest way to make those is to peel, dice and boil one large russet potato in about 3 cups of water.
After the potato chunks are fork tender, drain the water - but save about 1 cup of the liquid.
In a small bowl, add the cooked potato chunks. Use a fork to mash the potatoes and gradually add the liquid until you get the perfect, fluffy mashed potato consistency.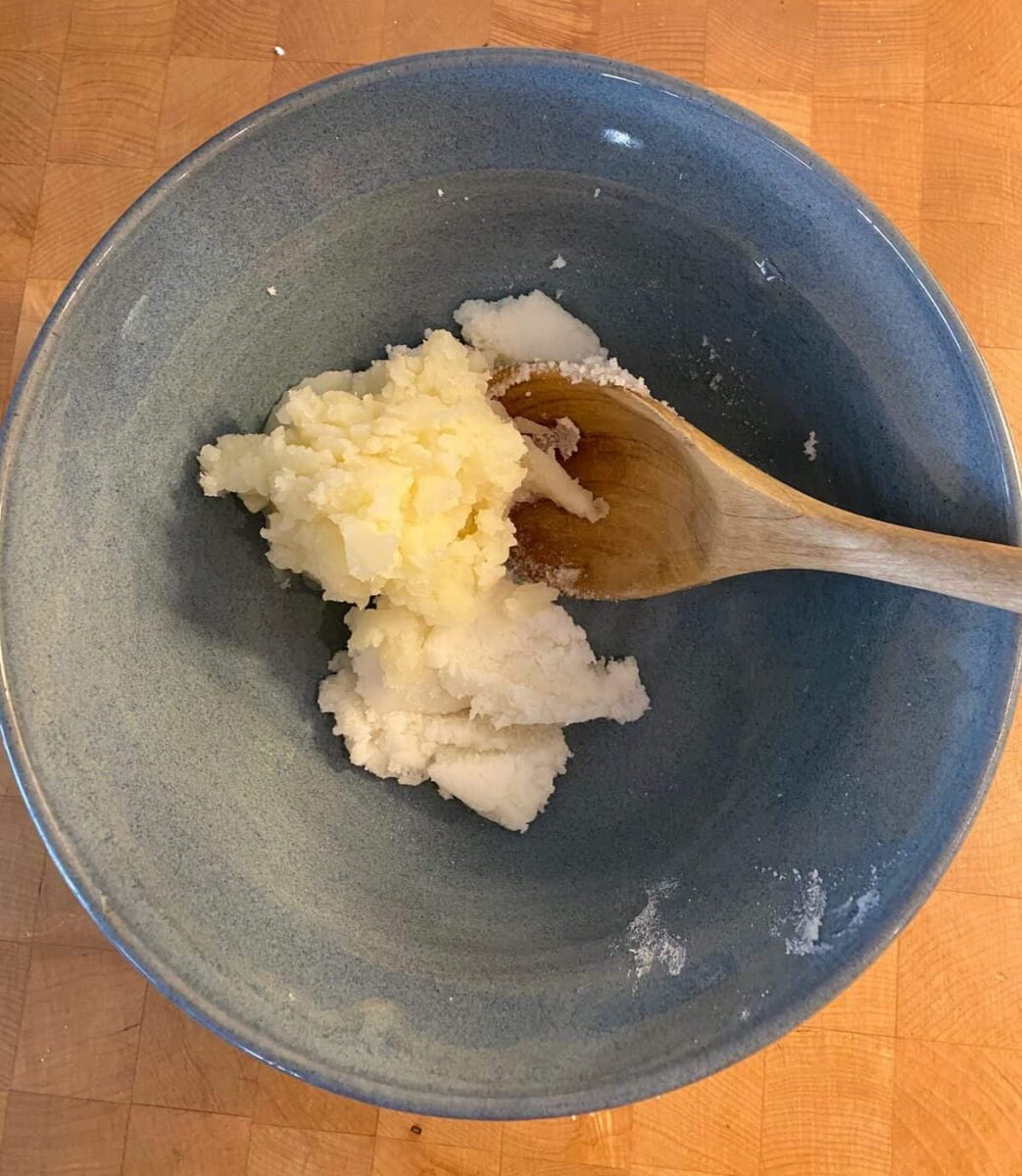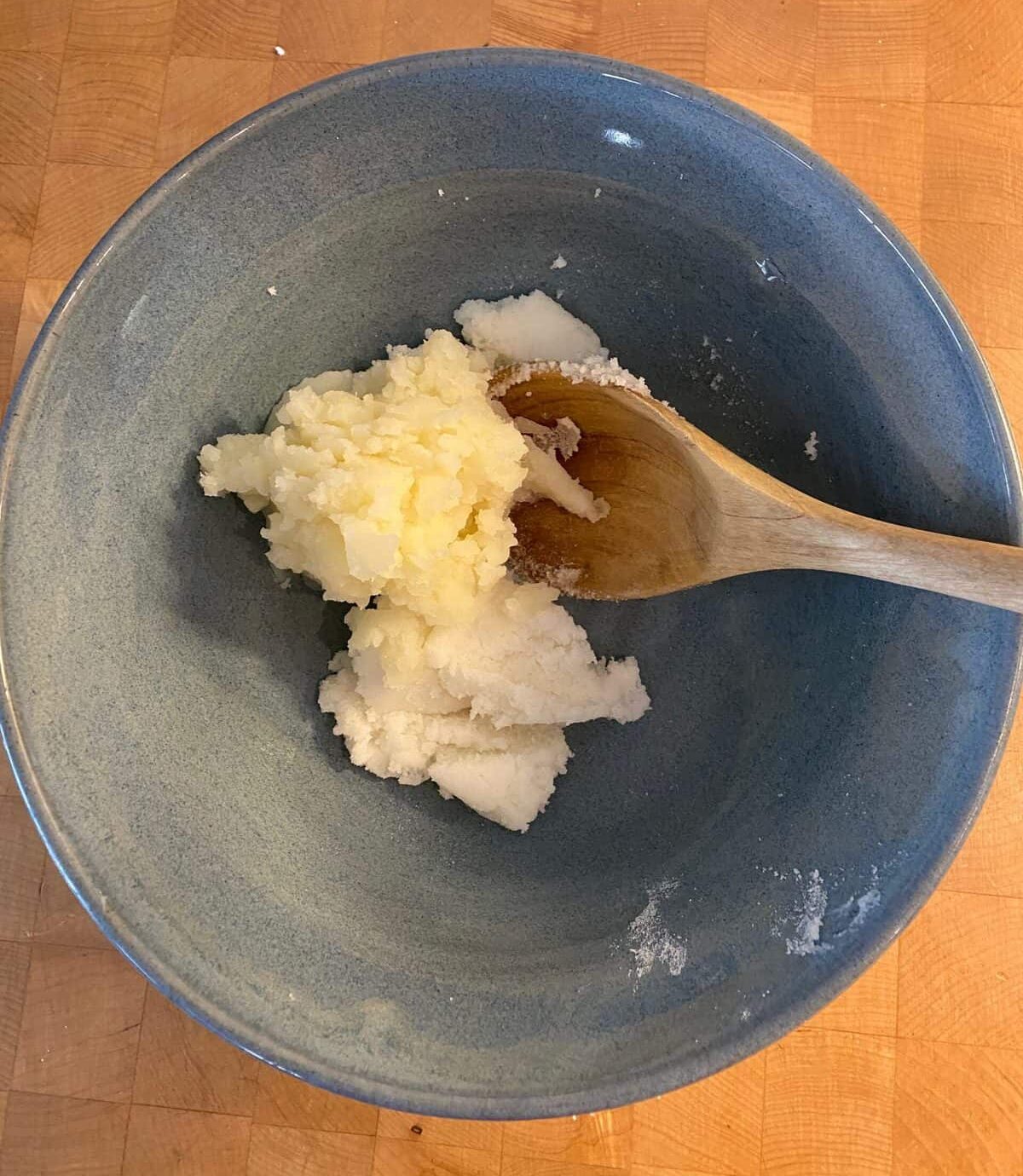 No Egg Cookie Recipe
In this recipe, we can thank mashed potatoes for doing a great job of making up for the structure, moisture and shape of the cookies. Usually that's provided by adding an egg to our baked goods. As a general rule, mashed potatoes aren't considered an egg substitute, but in this recipe and with this particular combination of ingredients, it works!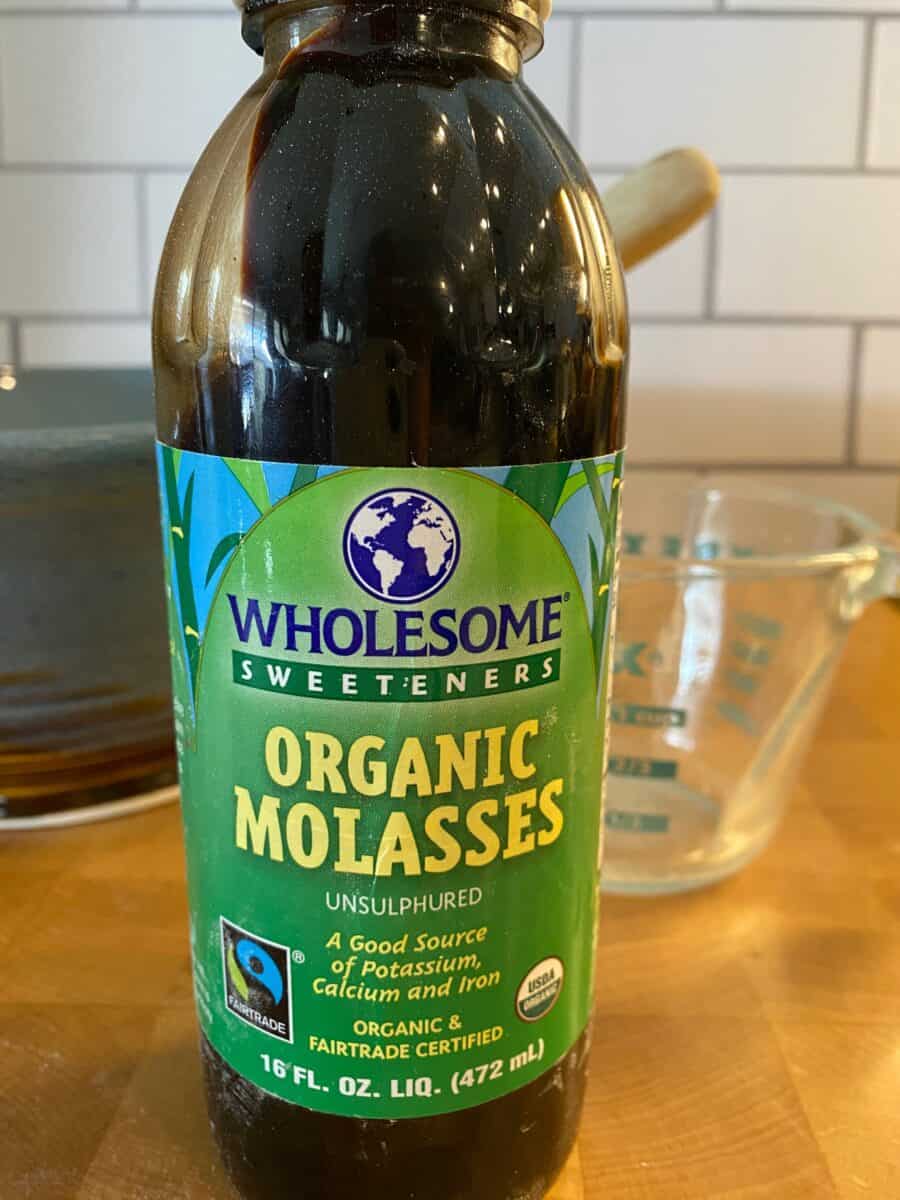 Are sugar and molasses vegan?

Full disclosure, this recipe is what I would describe as "conveniently vegan" but not "strictly vegan."

Since my food style is across the board and includes lots of food groups (though I do love many vegan recipes) I want to be sure to steer folks in the right direction on the topic.

According to VegNews, some types of sugar are vegan and some are not. The same is true for molasses, as described by VegFAQs.

So please be sure to use whichever brands of those products will align best with your eating preferences and food style.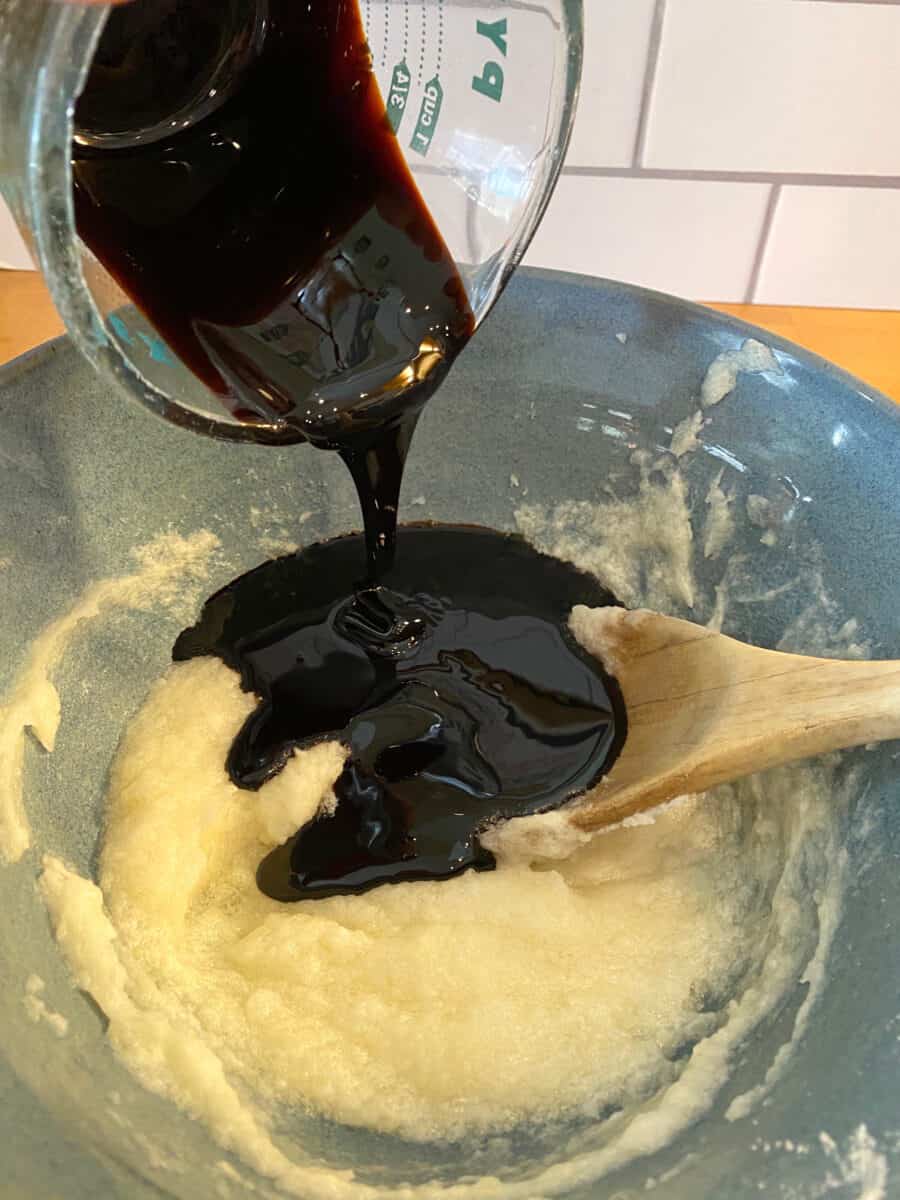 Not Too Sweet
These aren't crunchy gingersnaps, the molasses flavor (and color) dominates in this tender bite-sized treat, which isn't overly sweet. That's why a light dusting of sugar on the top adds a nice sweet touch on each "snap."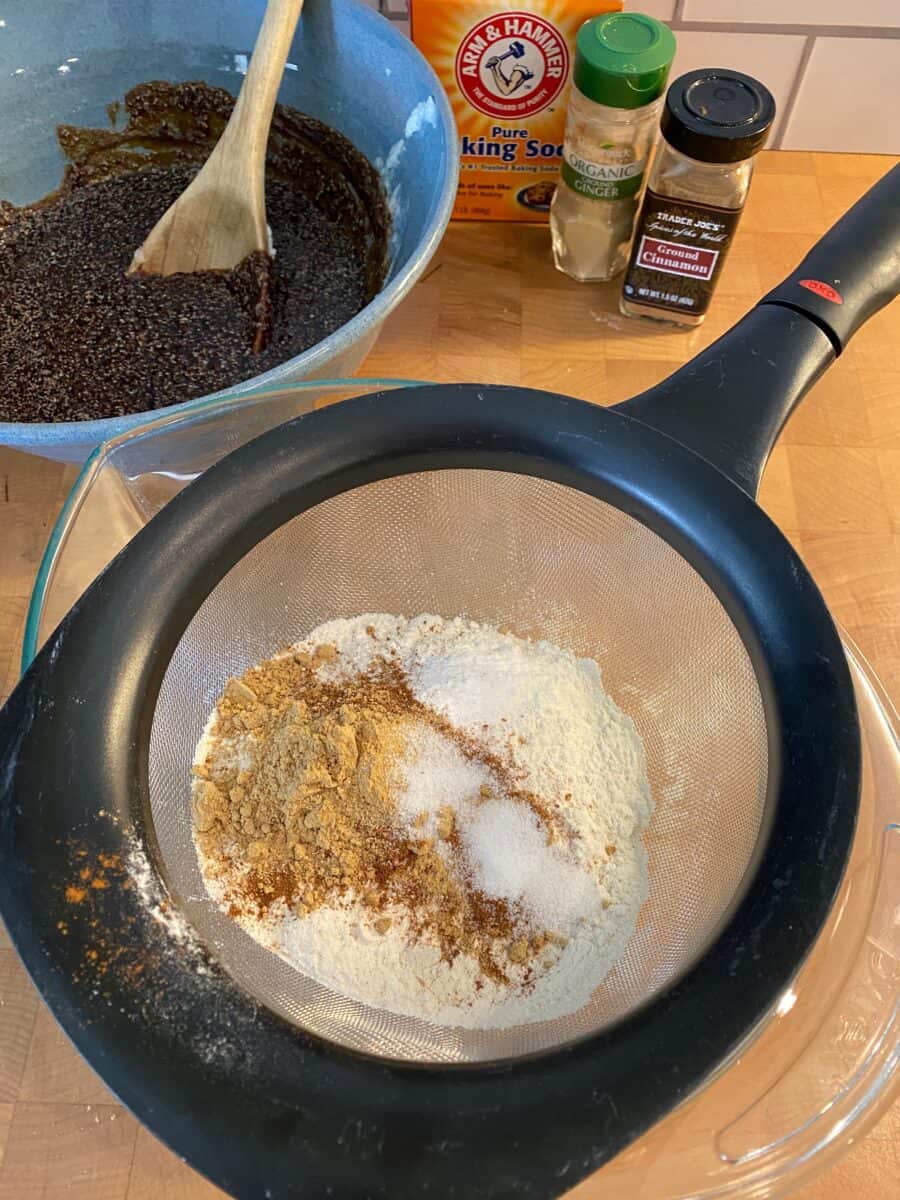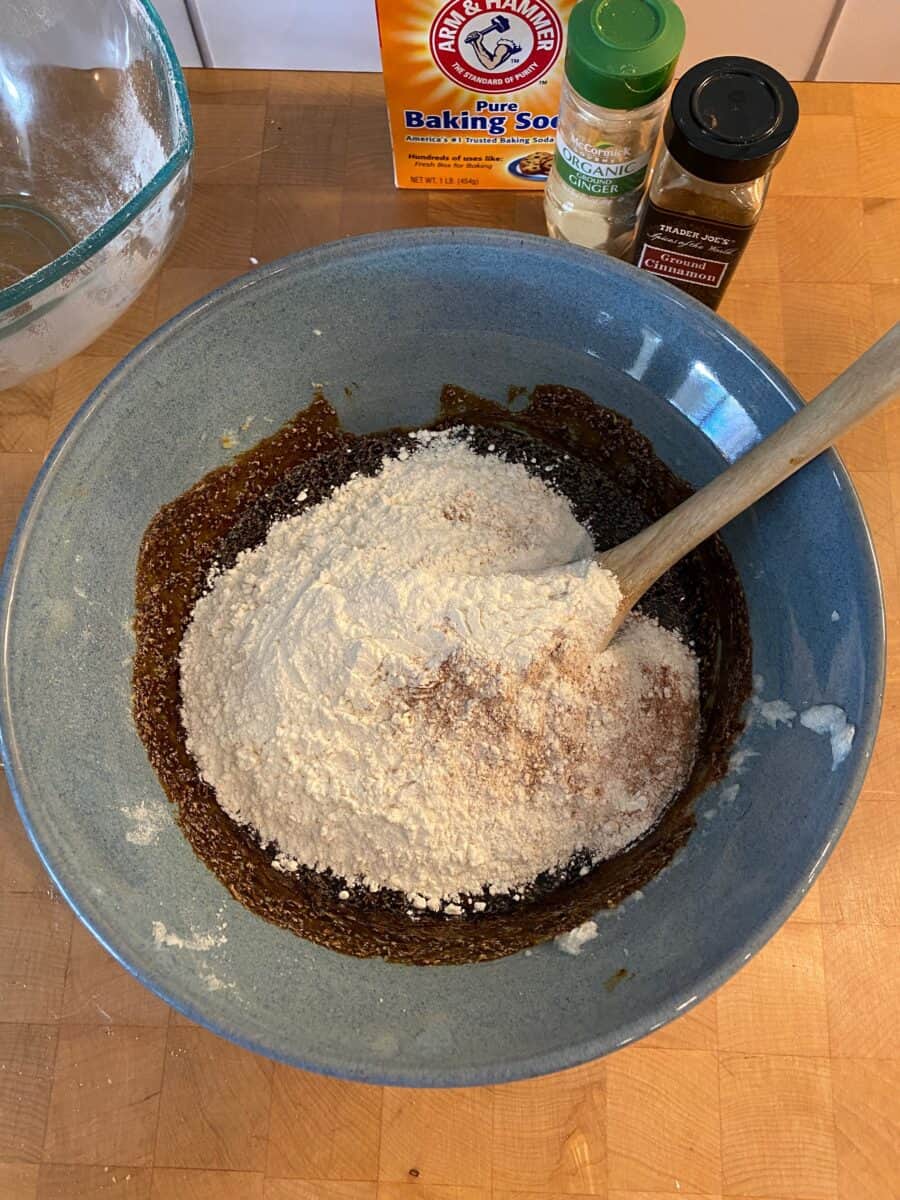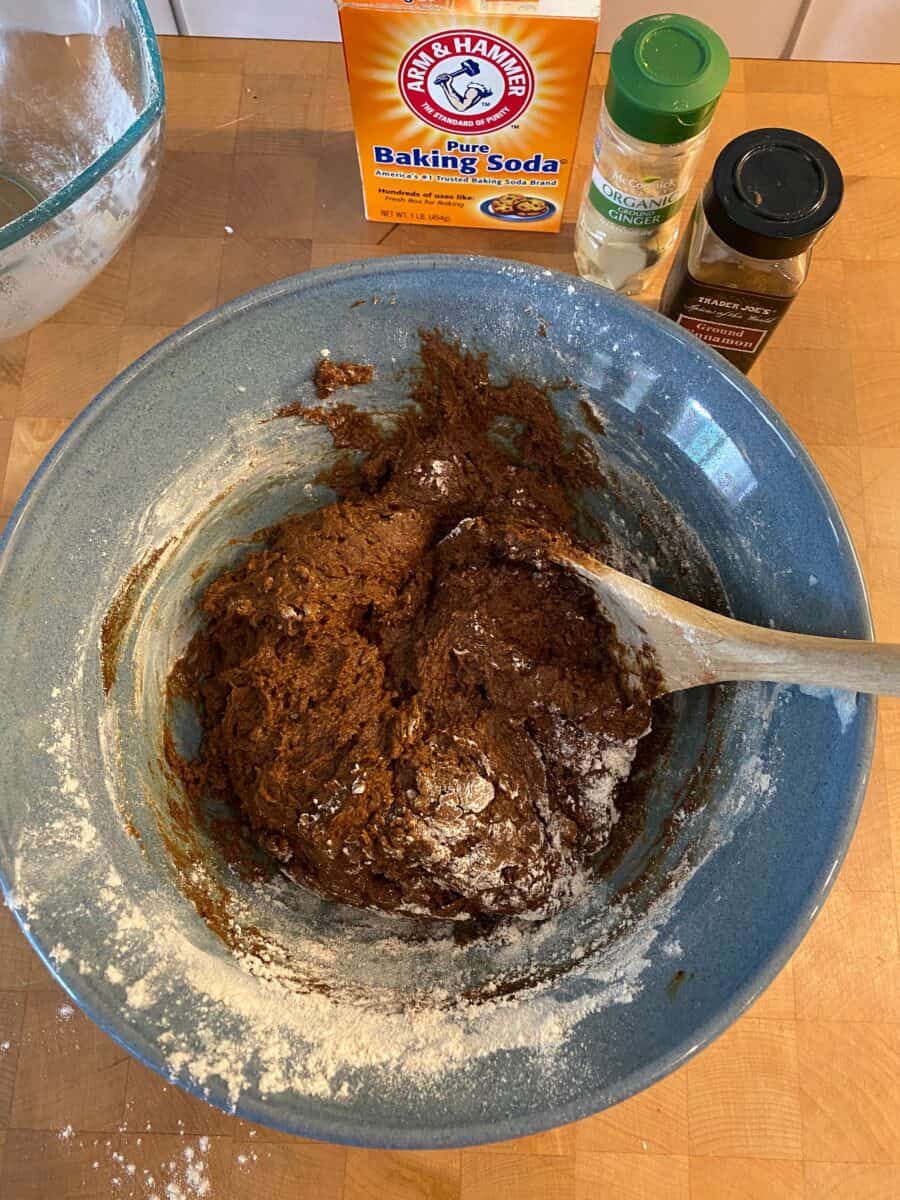 Sturdy, Thick Cookie Dough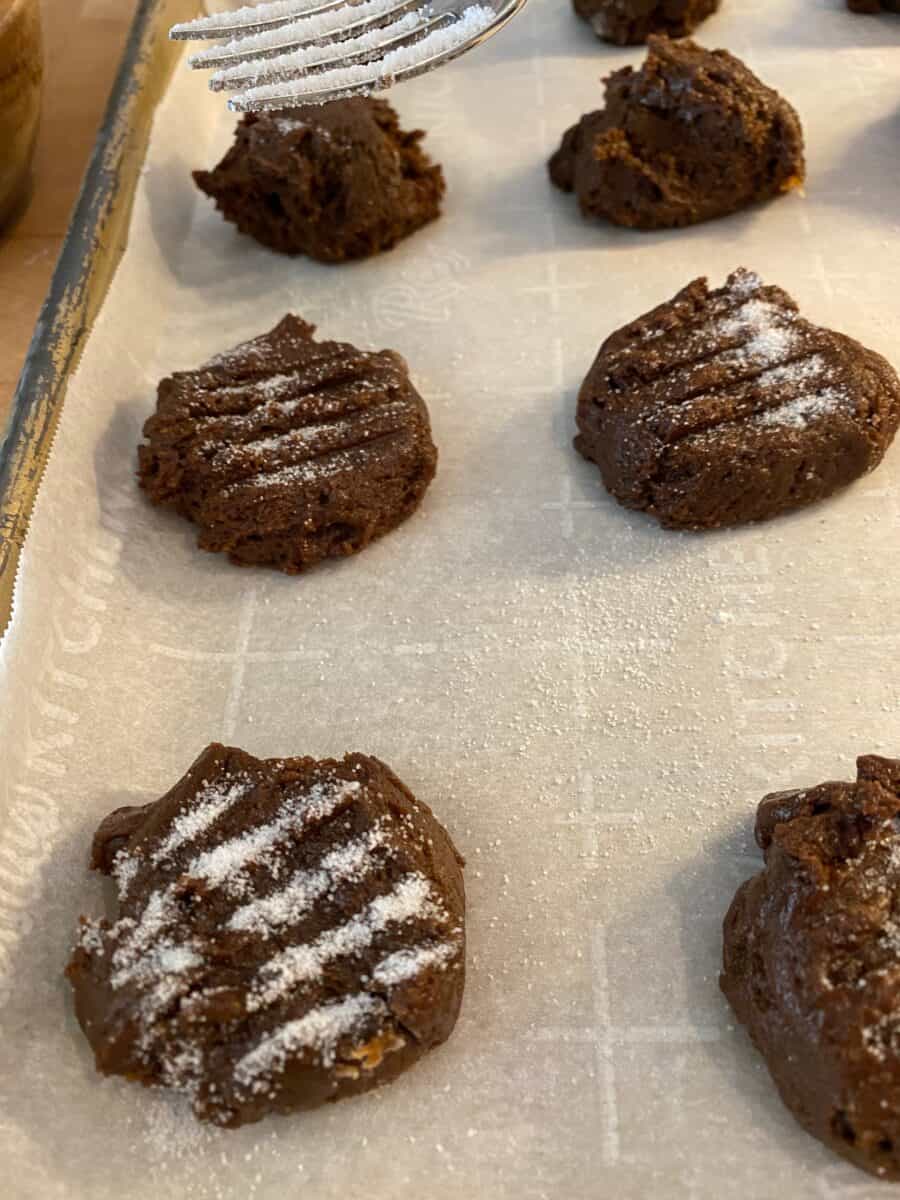 The dough for Molasses Snaps is thick and it drops easily onto a baking sheet. There's no need to roll the dough into small balls, but try to keep them all about the same shape and roughly the size of a whole walnut shell. Top with sugar from the tines of a fork and press lightly to slightly flatten the dough.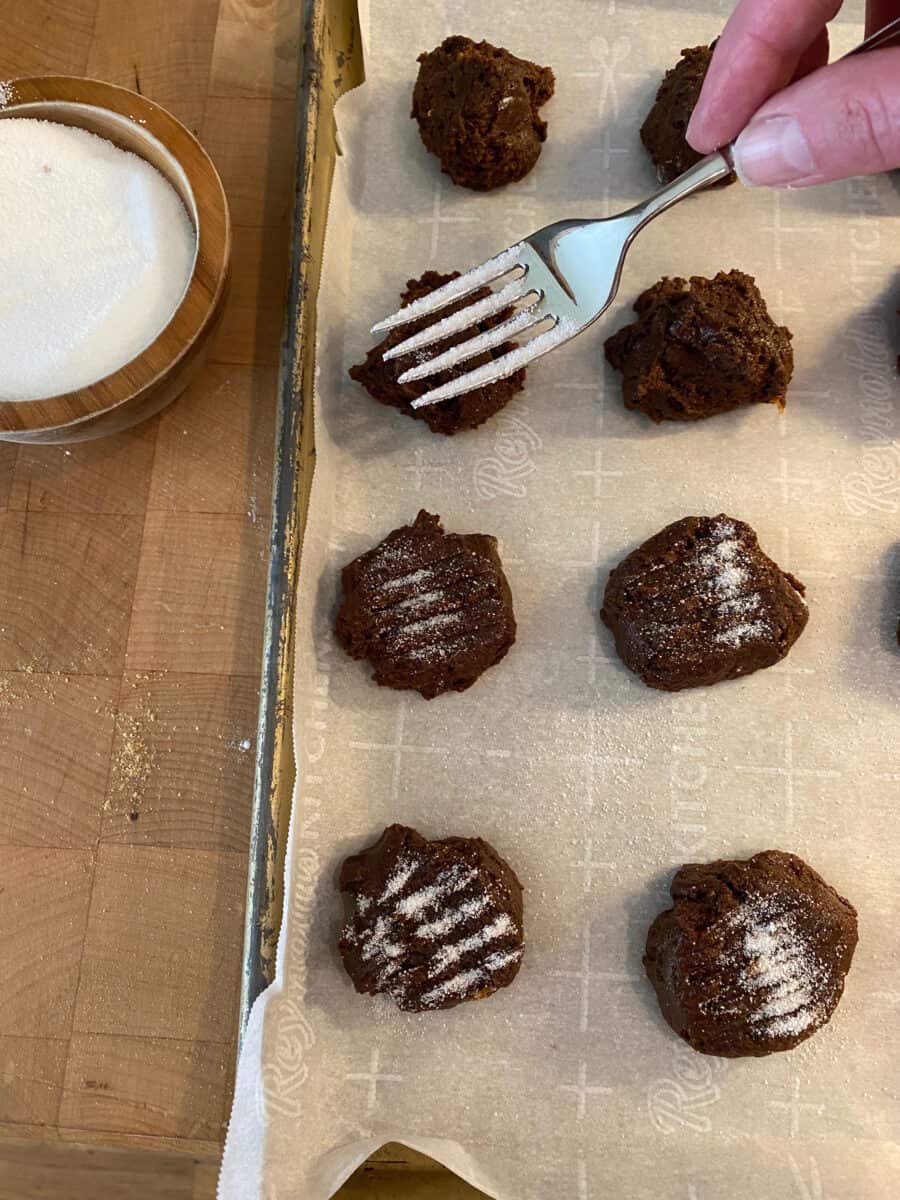 Add Ice Cream and a Pansy
Molasses Snaps are a chewy, tender dessert treat. But they aren't overly sweet. Here's a way to elevate the sweet-factor for your dessert.
Dice one of the snaps into small chunks and sprinkle on top of a scoop of vanilla ice cream. The combination of molasses and vanilla is scrumptious!!
For added wow factor, add a small pansy blossom to the dish. Yes, pansies are an edible flower and offer a delicate and tasty touch to each serving. Plus, the color is gorgeous!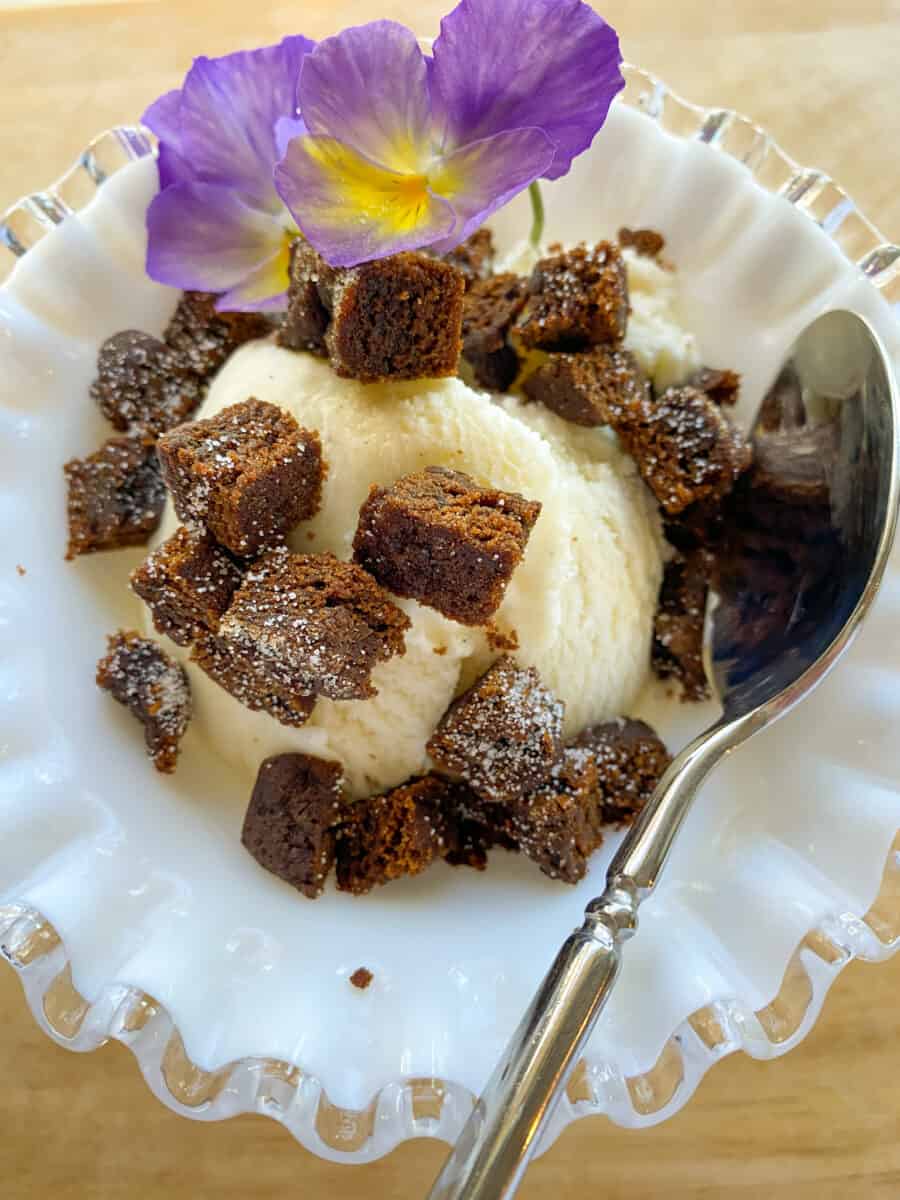 Storage
These cookies stay fresh for days in an airtight container, in fact I think the flavor even improves the day after baking.
The Inspiration
This recipe was adapted by one I found in the back of a paperback cookbook published in 1955. It's called Family Fare, Food Management and Recipes and it is full of recipe treasures. Thank you to cousin Cheryl for sharing that little "crinkled" cookbook with me!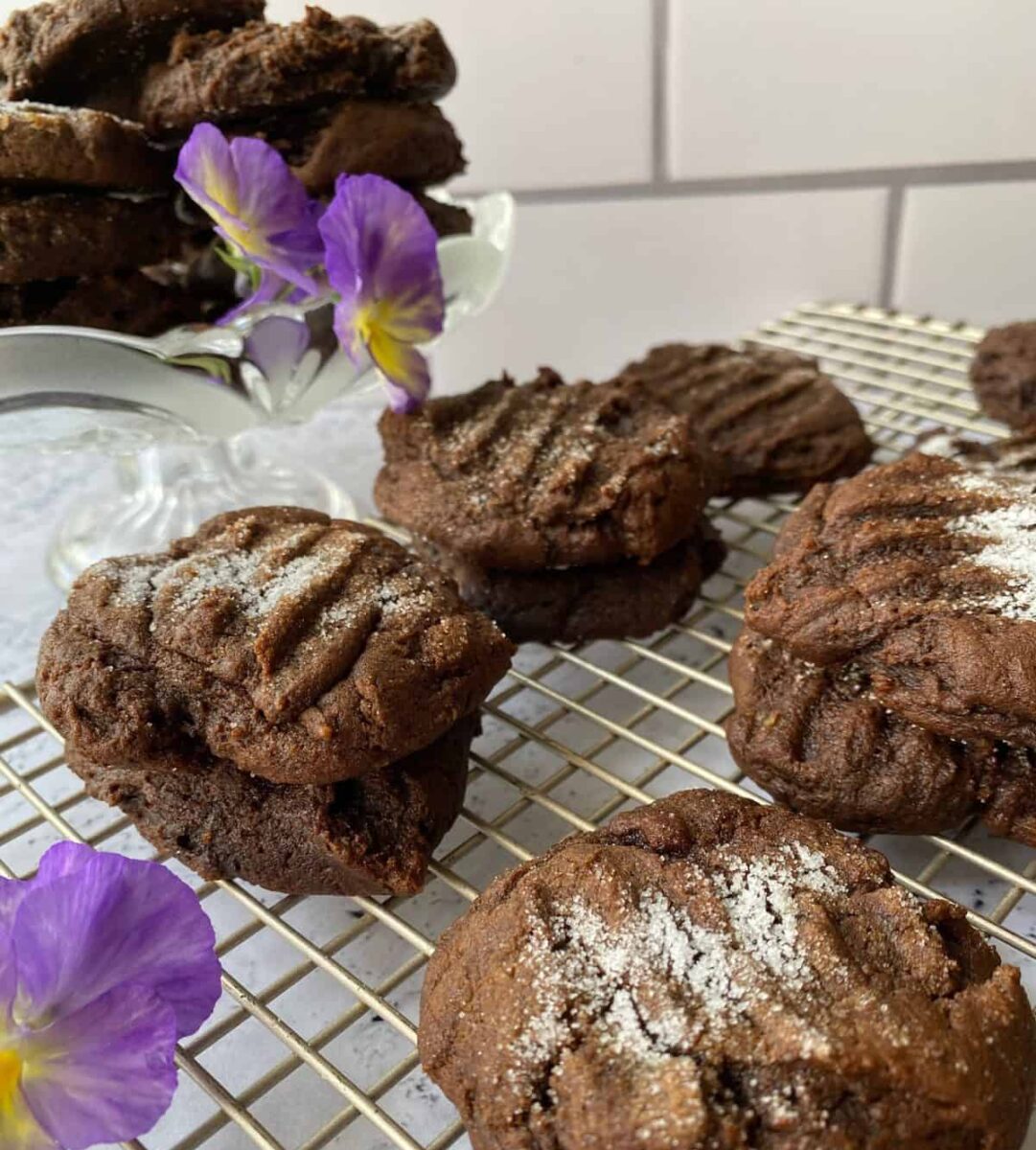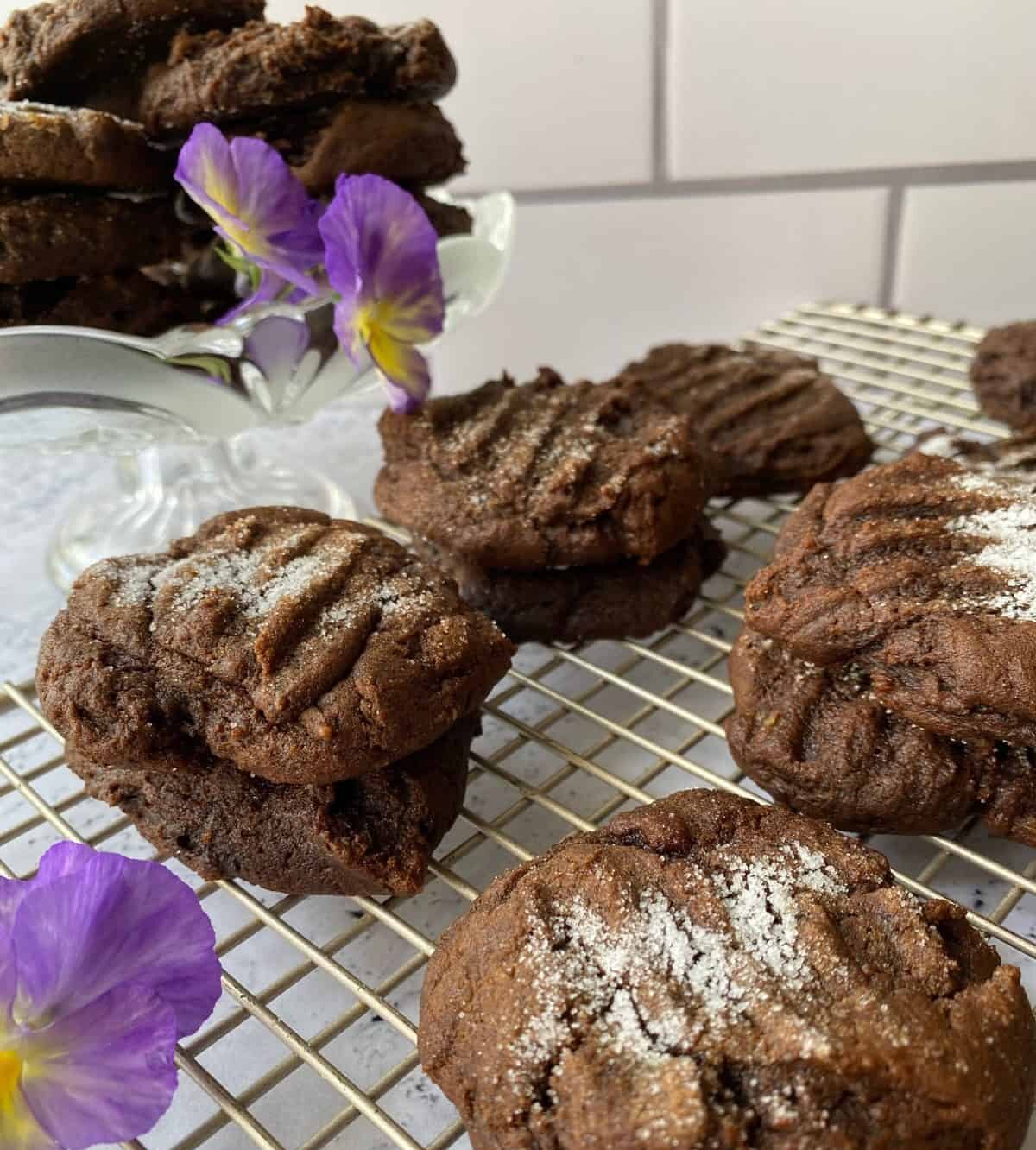 More Dessert Ideas
Here are a few more dessert recipes that are the perfect way to cap off a great meal with a sweet treat. No Peel Apple Cake is oh so easy (no need to peel the apples) and by far, one of the most popular recipes on the Crinkled Cookbook.
If it's a cookie you're craving, I highly recommend Peanut Butter Cookies, this recipe makes cookies that are so chewy and delicious. Just don't tell the kids they are made with some whole wheat flour.
Be sure to give a star rating to the recipes you make from the Crinkled Cookbook. I always love hearing from you. Sharing is great too! Use the buttons after the recipe to text it with just one click or send it to family and friends on Pinterest and Facebook. Enjoy.