Jalapeno Bacon Mummies are a fun, "eye-appealing" appetizer that will steal the show at your Halloween party. This whimsical version of jalapeño poppers is stuffed with bacon and two types of cheese. The heat from the peppers mellows during the baking process so the finished result has just the right amount of kick.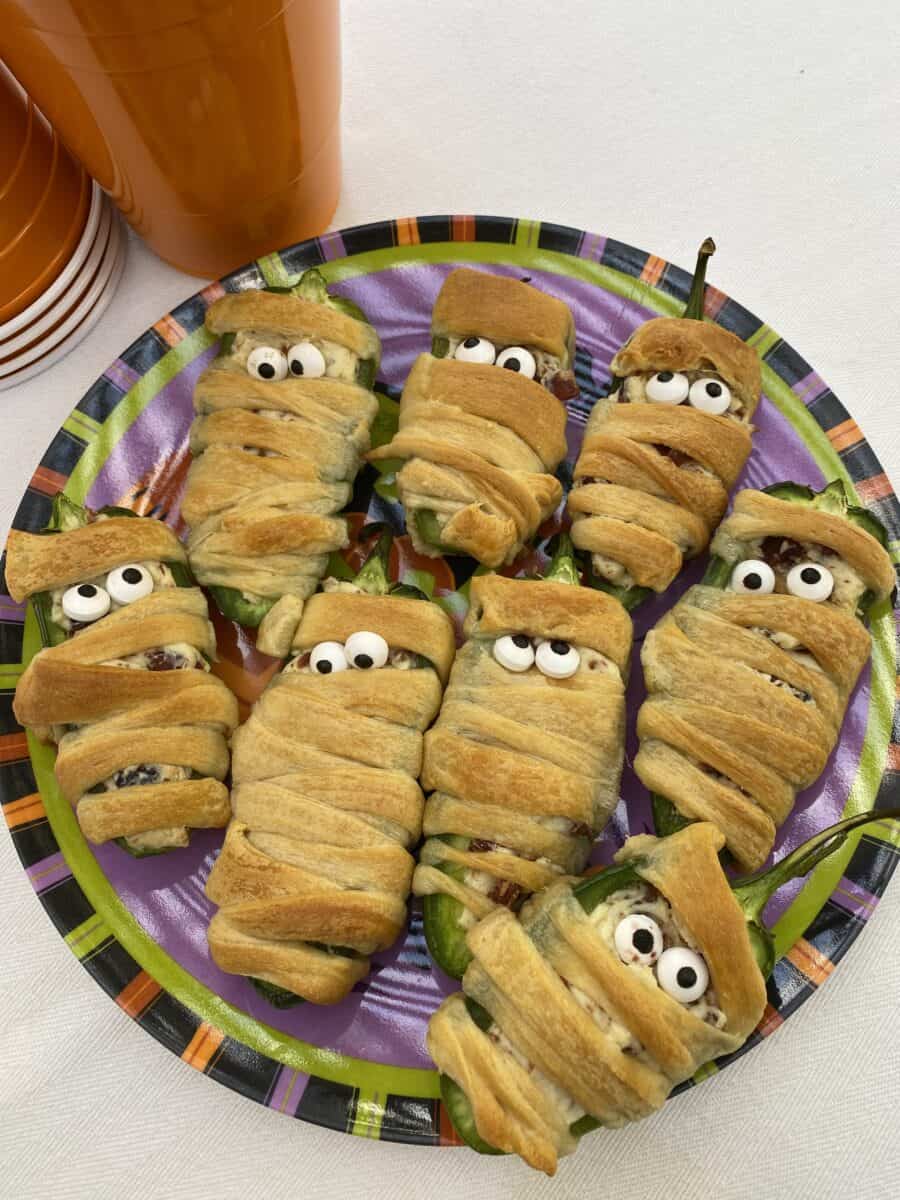 Ingredients to have on hand
These poppers are so easy to make. I love the reaction they get when I serve them to guests. Here are the ingredients you'll need:
Jalapeno peppers, 8-10
Cream cheese, 8 ounce package
Bacon, I like to take a shortcut here and use packaged Hormel Real Bacon
Garlic powder
Parmesan cheese
Refrigerated crescent roll dough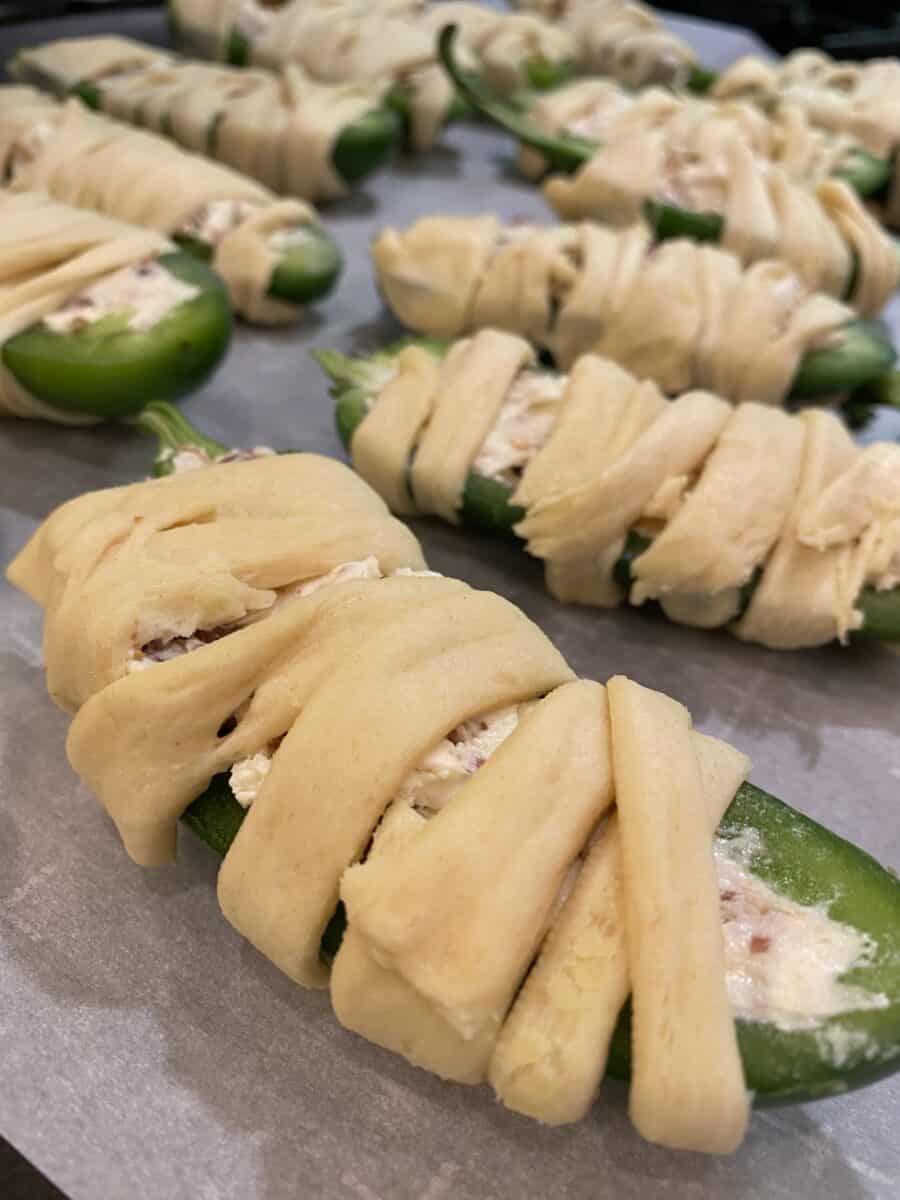 Substitutions for Candy Eyeballs
The candy eyeballs are easy to find, most craft stores carry them. Or, you can use this link to order them. But the mummies will still look cute with other options. Try frozen peas, sliced olives or chopped pieces of red or green pepper as a substitute for the candy eyes.
Can these be prepped ahead of time?
You can mix the cream cheese filling ahead of time and stuff the peppers in advance. Just cover them and and store them in the refrigerator the day before you plan to serve them. But I highly recommend wrapping the peppers with the crescent roll dough shortly before you plan to bake the mummies. This ensures proper baking time and a flaky crust.
Let's Make it a Party
Below are some of my favorite party appetizers. Serve these with Jalapeno Bacon Mummies. Have fun!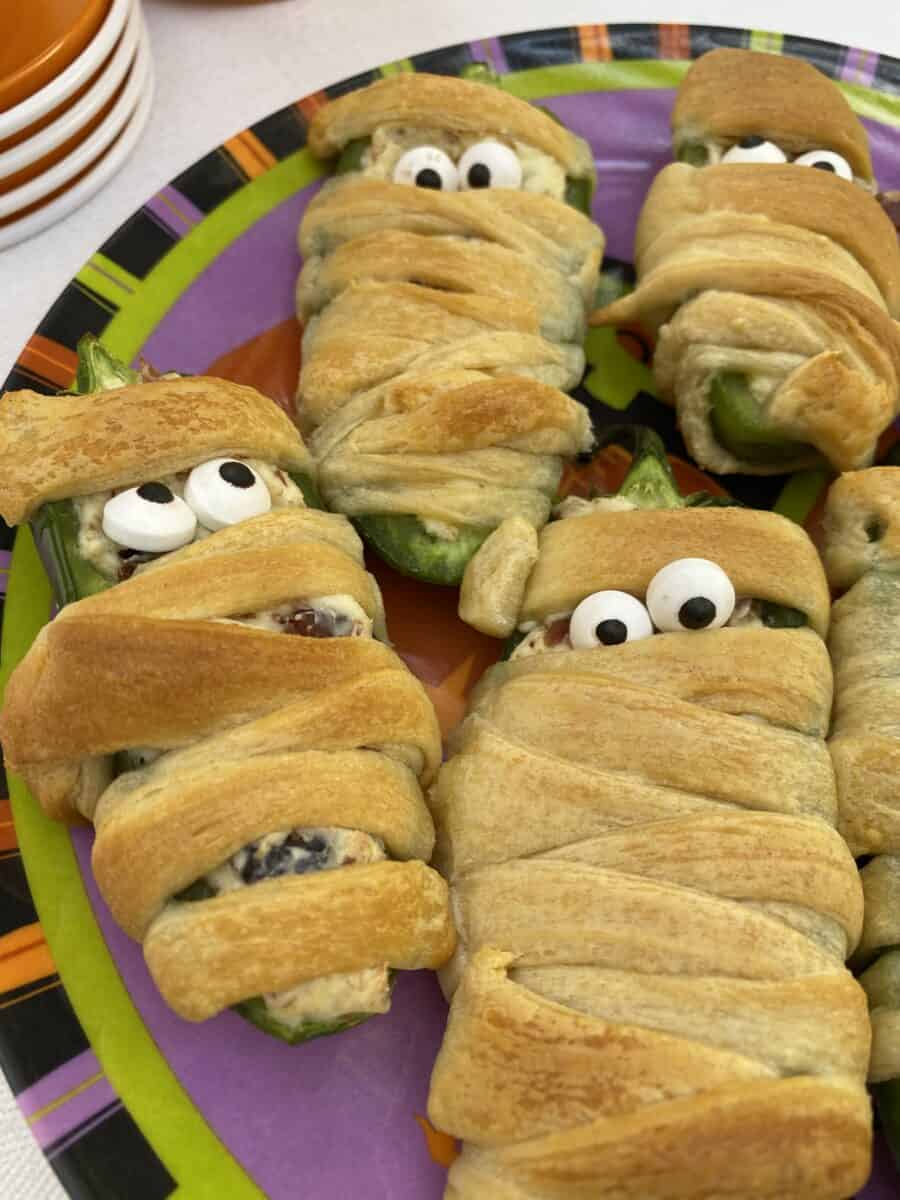 This recipe was inspired by one found in Woman's Day magazine online, Sept. 2016.