Idaho Beef is an award-winning recipe for grilling Tri-Tip. I created it for a "celebrity" beef cookoff at the Western Idaho Fair in 1999. My family calls this dish Owyhee Beef and the name is a tribute to a part of Idaho history many people don't know about. (The story is below.)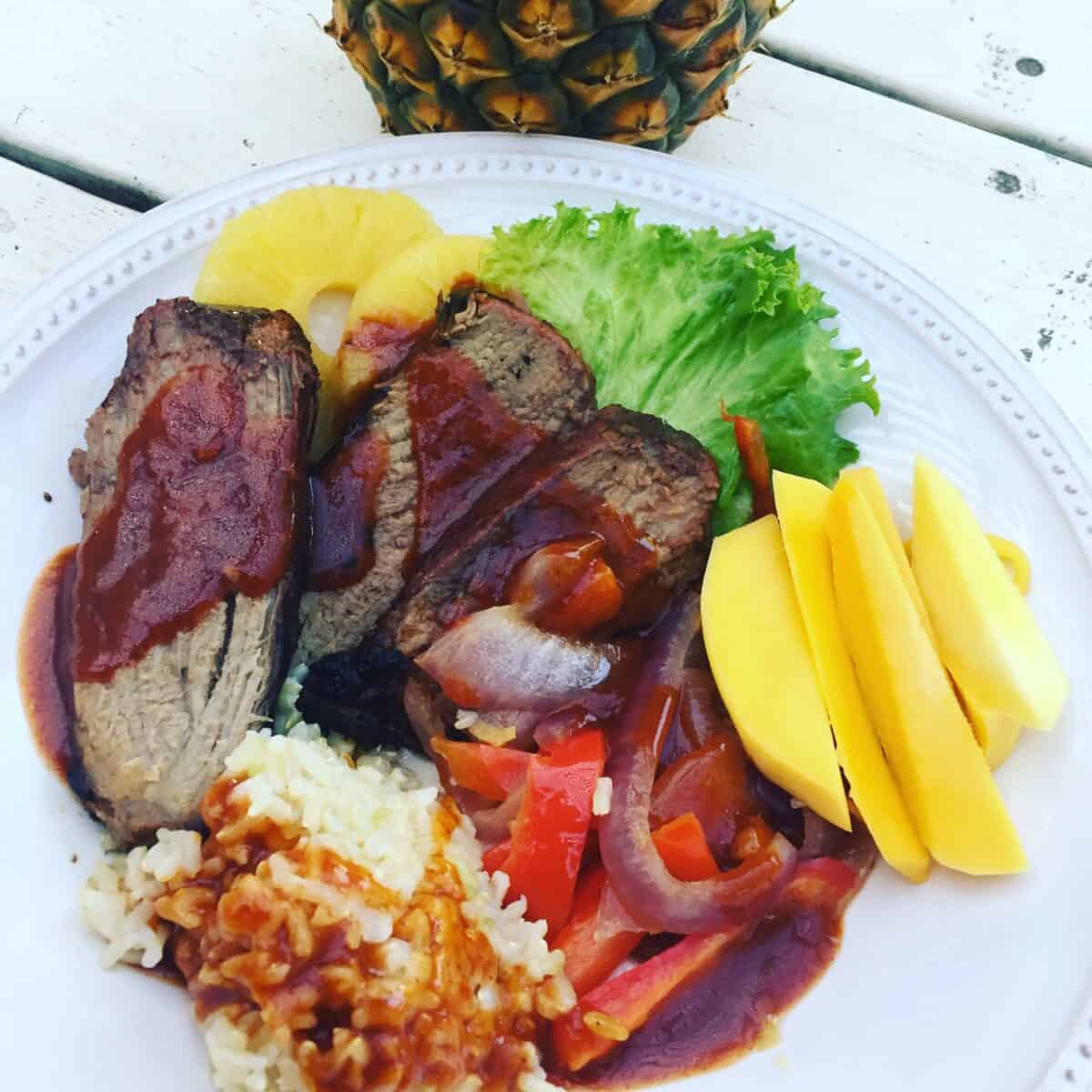 I know, I know, not enough pictures of FOOD here. But thanks so much for indulging me and this memory from back in my TV days. I created this recipe back before I was blogging. But I'll be adding new pictures of this dish in action very soon! In the meantime, here's what makes this entree so special.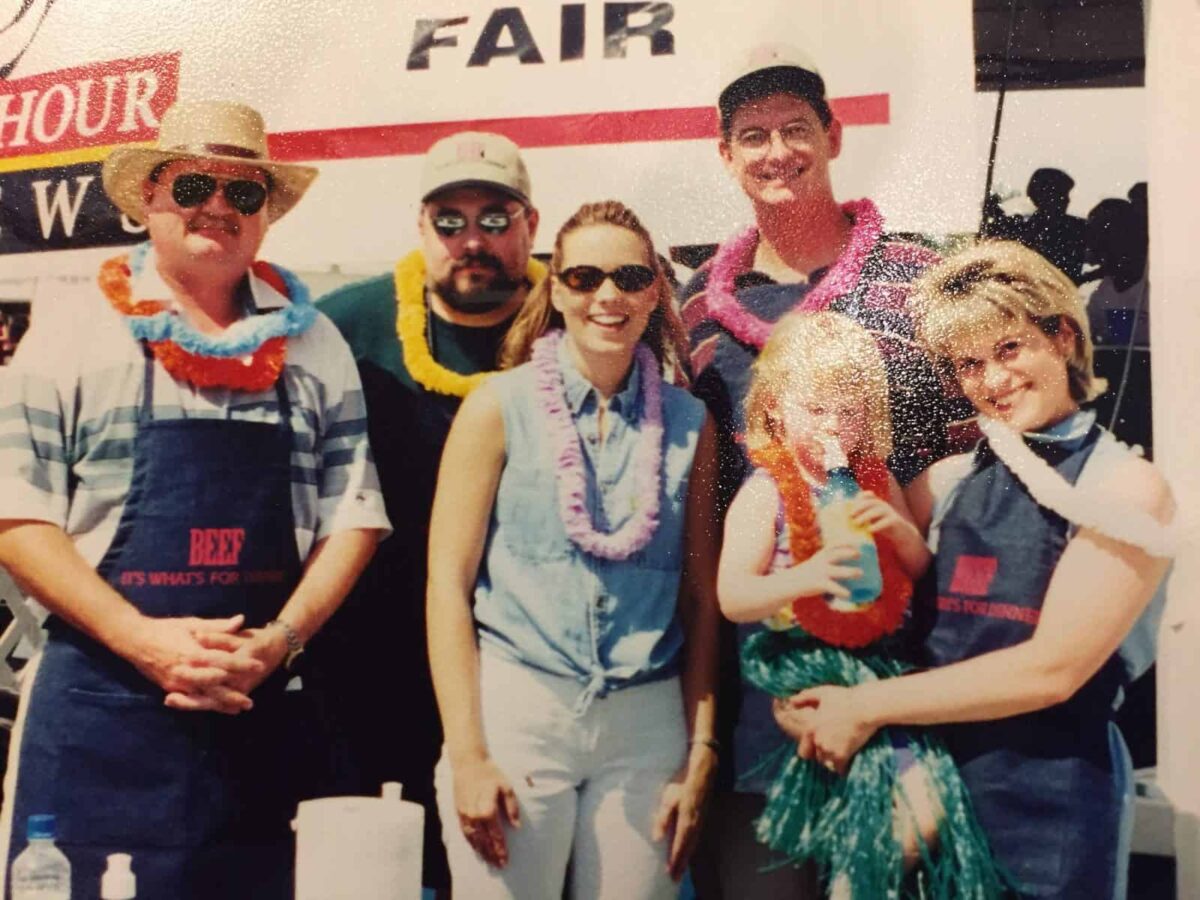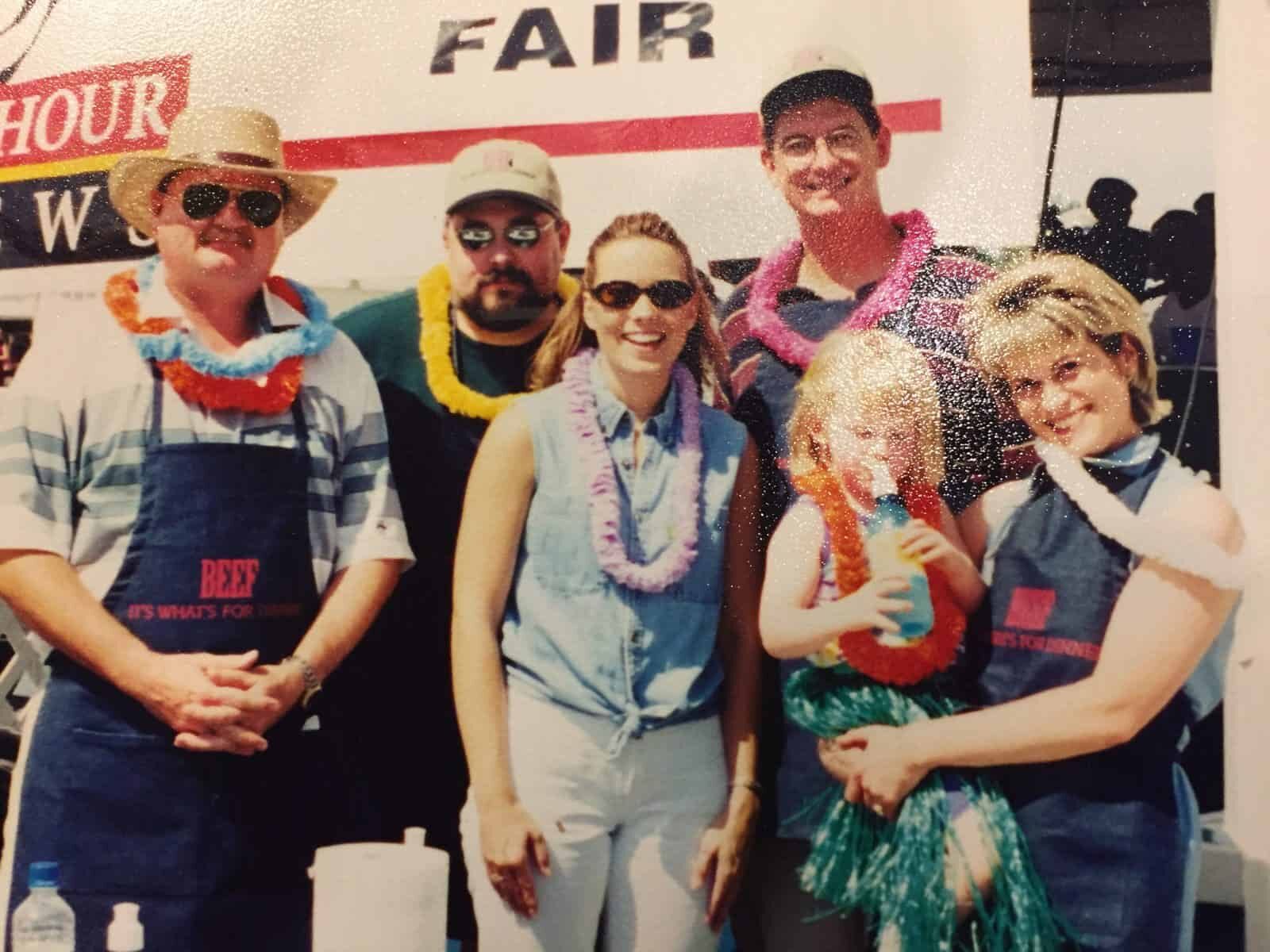 Our family calls this Owyhee Beef
And here's why. As Idaho history goes, in the early 1800s fur trading ships brought Hawaiian natives to the Northwest to trap. In 1818 several of the "owyhees" - as it was mispronounced - were sent into the mountains and sadly, never came back. This dish is to help us remember that piece of history and how the name Owyhee came to be in Idaho.
Test for doneness
For best results, when grilling a tri-tip, remove the roast when your thermometer reads 135° for medium rare or 150° for medium. Place the tri-tip on a cutting board and tent loosely with a sheet of aluminum foil. Let it stand 20-25 minutes. Be assured, the temperature will continue to rise about 10° and will reach 145° for medium rare; 160° for medium. Perfection!
How to slice tri-tip
Carve the roast across the grain and in thin slices.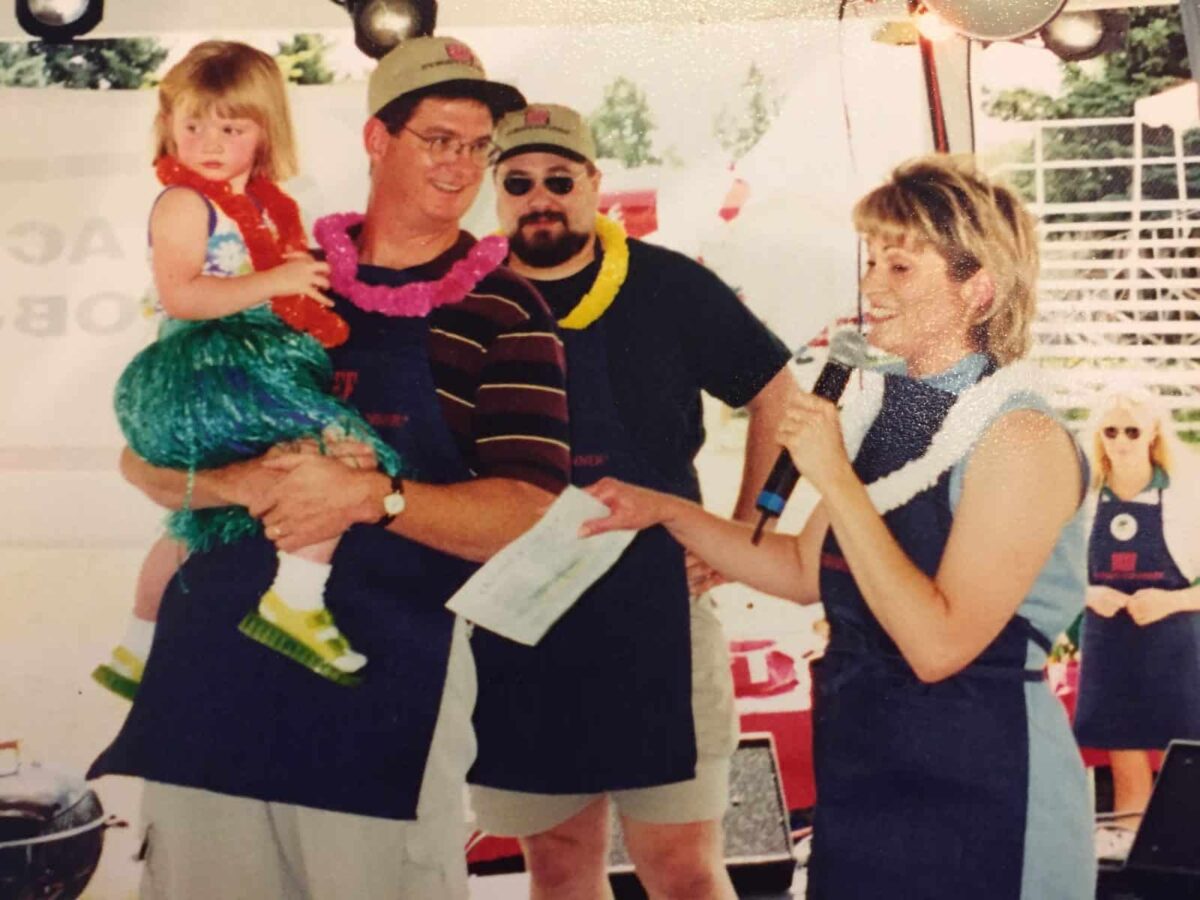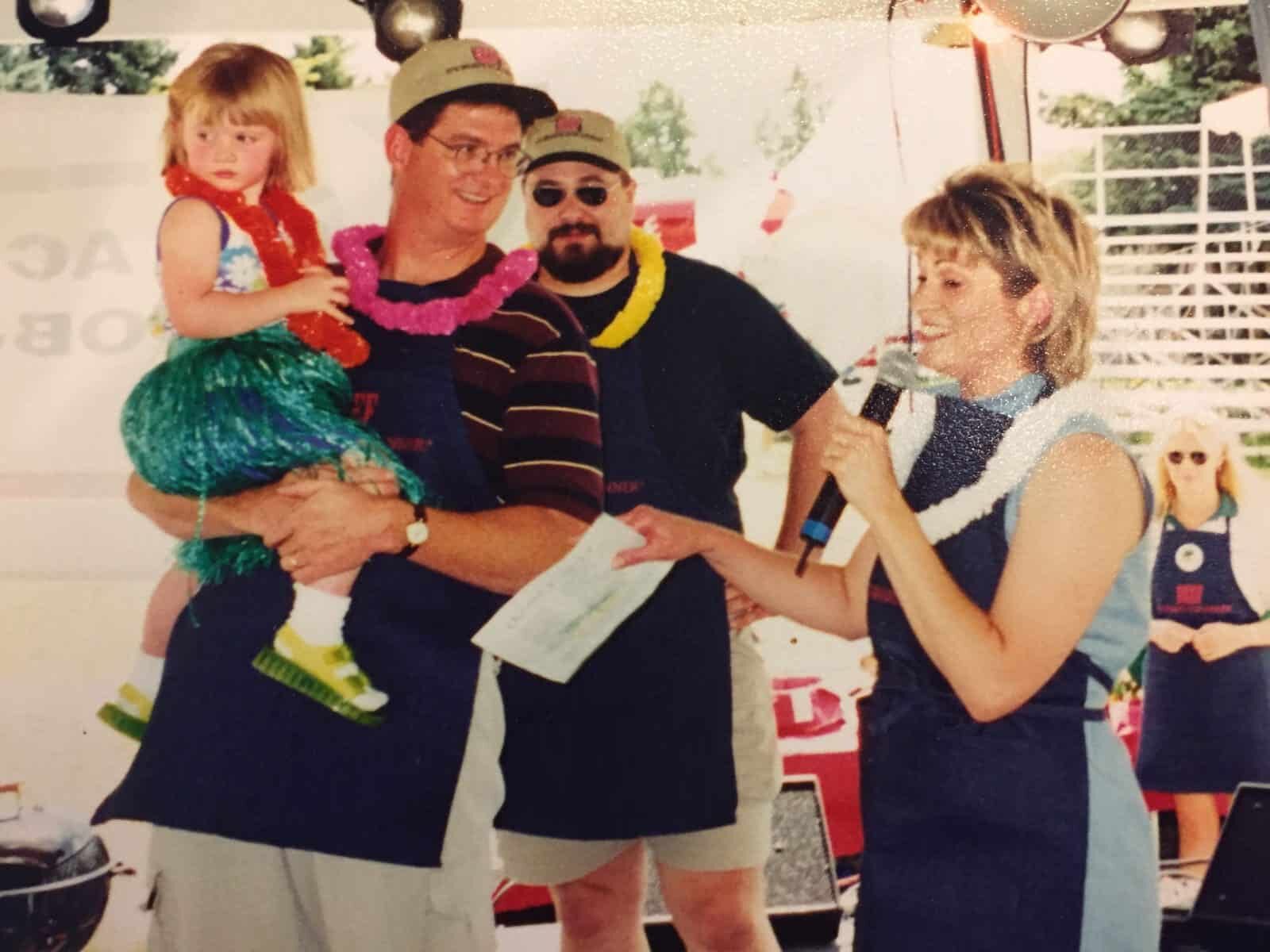 Why this recipe won
When it comes to cooking a fairly thick piece of beef, like a tri-tip, you want to be careful not to overcook it. There was a time I was always guilty of that. For the competition at the Western Idaho Fair, all of us competitors were provided the same size tri-tip, a charcoal grill and an hour to cook. Just one single hour! For everything, except the marinating time.
It was a scramble to get all the fruit prepped and the sauce ready for this Idaho Beef recipe. I remember it was hot summer day, and we had to work fast, so the tri-tip was on the grill only for just under an hour. If I had been cooking at home, I probably would have cooked the meat a little bit longer. But that was the day I learned how delicious and tender a medium rare piece of meat can be!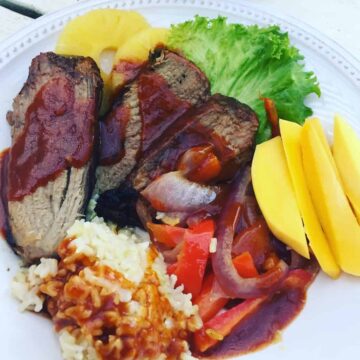 Idaho Beef
Idaho Beef is an award-winning recipe I created for a "celebrity" beef cookoff at the Western Idaho Fair in Boise, Idaho back in 1999. In my family, we call this dish Owyhee Beef and the name is a tribute to a part of Idaho history many people don't know about.
Print
Rate
Pin Recipe
Ingredients
Marinade and Dipping Sauce
1

16 ounce

bottle

Your favorite BBQ sauce, I like Chivers, Spicy Apple @chivers (not sponsored)

2

teaspoons

freshly grated ginger

save 1 teaspoon or sautéing the veggies

1/2

cup

pineapple juice

saved after you drain the pineapple slices from the can, below

1/8

cup

mustard

1/8

cup

honey

2

tablespoons

soy sauce

2

tablespoons

olive oil
Tri-Tip and Sides
2

pounds

Tri-Tip

2

mangos, peeled and sliced

1

can sliced pineapple

drained and save the juice

2

red peppers

thinly sliced

1

red onion

thinly sliced

3

tablespoons

olive oil

2

cups

brown rice

cooked

Leafy greens for garnish
Instructions
Prepare Sauce and Sides
Combine dipping sauce ingredients (save 1 teaspoon of grated ginger for later and set aside 1 cup of the sauce for serving). Pierce beef and place with sauce in a zipped plastic bag, marinate for 2 hours in the refrigerator, turning frequently.

While beef marinates, prep the remaining ingredients for serving. 

Peel and slice mango and slice the red onion. Cook brown rice (per the instructions on the bag or box.)
Grill and Plate
Heat charcoals. Once the coals are no longer smoking and are hot, place in the base of your grill. Place beef on the grill, cover and cook for about one hour or until 135 for medium rare.. 

While beef cooks, heat olive oil in skillet over medium high heat. Once the oil shimmers, add onions and peppers and 1 teaspoon grated ginger. Cook until tender, but still crisp.

Remove beef from the grill, cover with foil and tented for at least 20 minutes. The internal temperature will rise about another 10 degrees during this resting time, then slice the beef thin. Warm the remaining one cup of leftover sauce in a small pan over low heat.

Plate the silced beef add peppers, red onions, pinapple and mango to each plate wiht a scoop of steamed rice. Drizzle with the remaining BBQ sauce. Garnish with a few leafy greens.
Nutrition
Calories:
516
kcal
Carbohydrates:
55
g
Protein:
29
g
Fat:
20
g
Saturated Fat:
5
g
Cholesterol:
75
mg
Sodium:
359
mg
Potassium:
699
mg
Fiber:
4
g
Sugar:
16
g
Vitamin A:
1491
IU
Vitamin C:
60
mg
Calcium:
59
mg
Iron:
3
mg
Please note, the nutrition details are estimated using a food database and are offered here only as a guideline for informational purposes.