German Pork Chops are such a treat. Any time you're simply in the mood for pork chops, apples and kraut, this recipe has everything you need. There's a light dusting of cinnamon and paprika at the end that really sets this dish apart.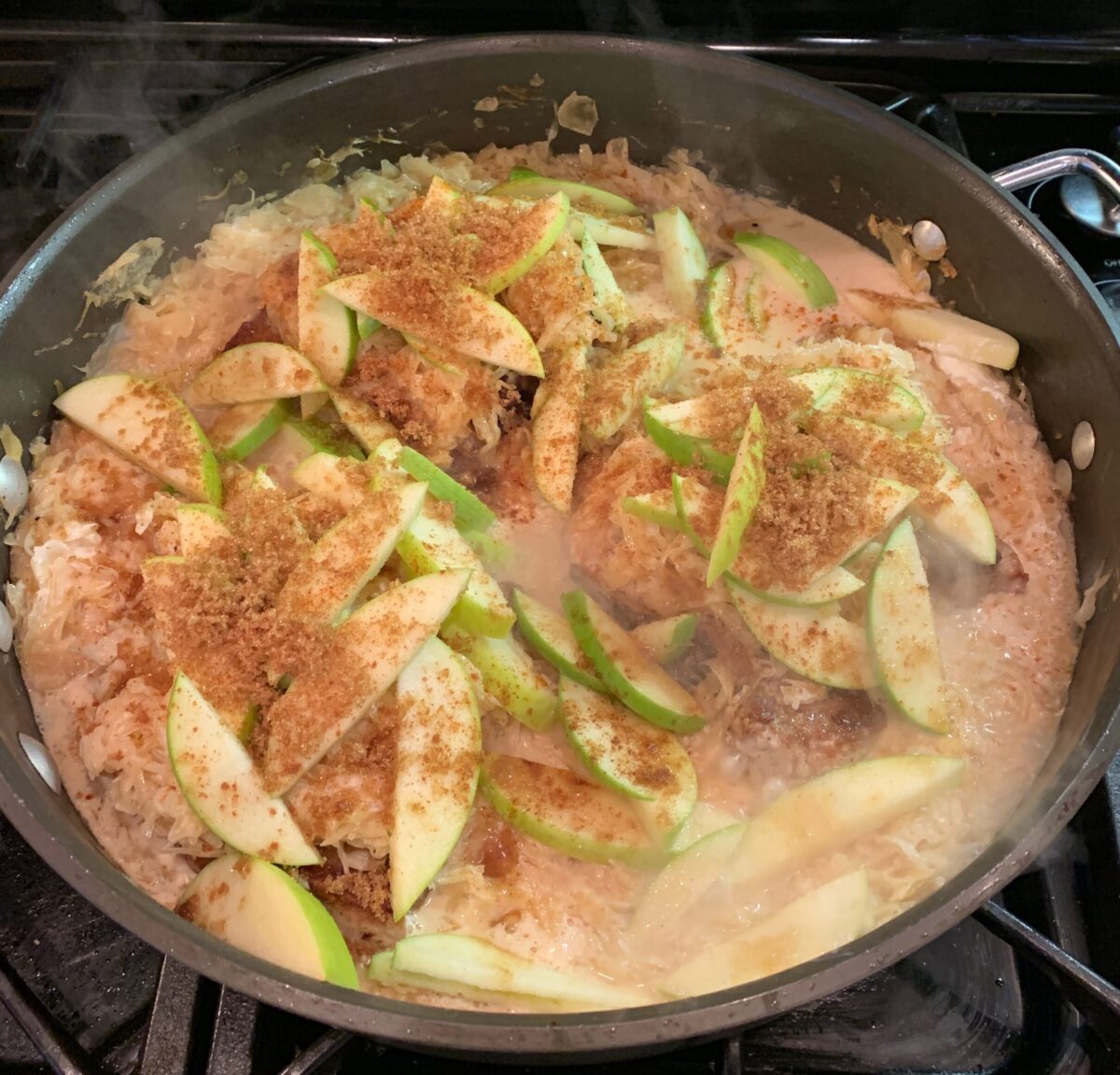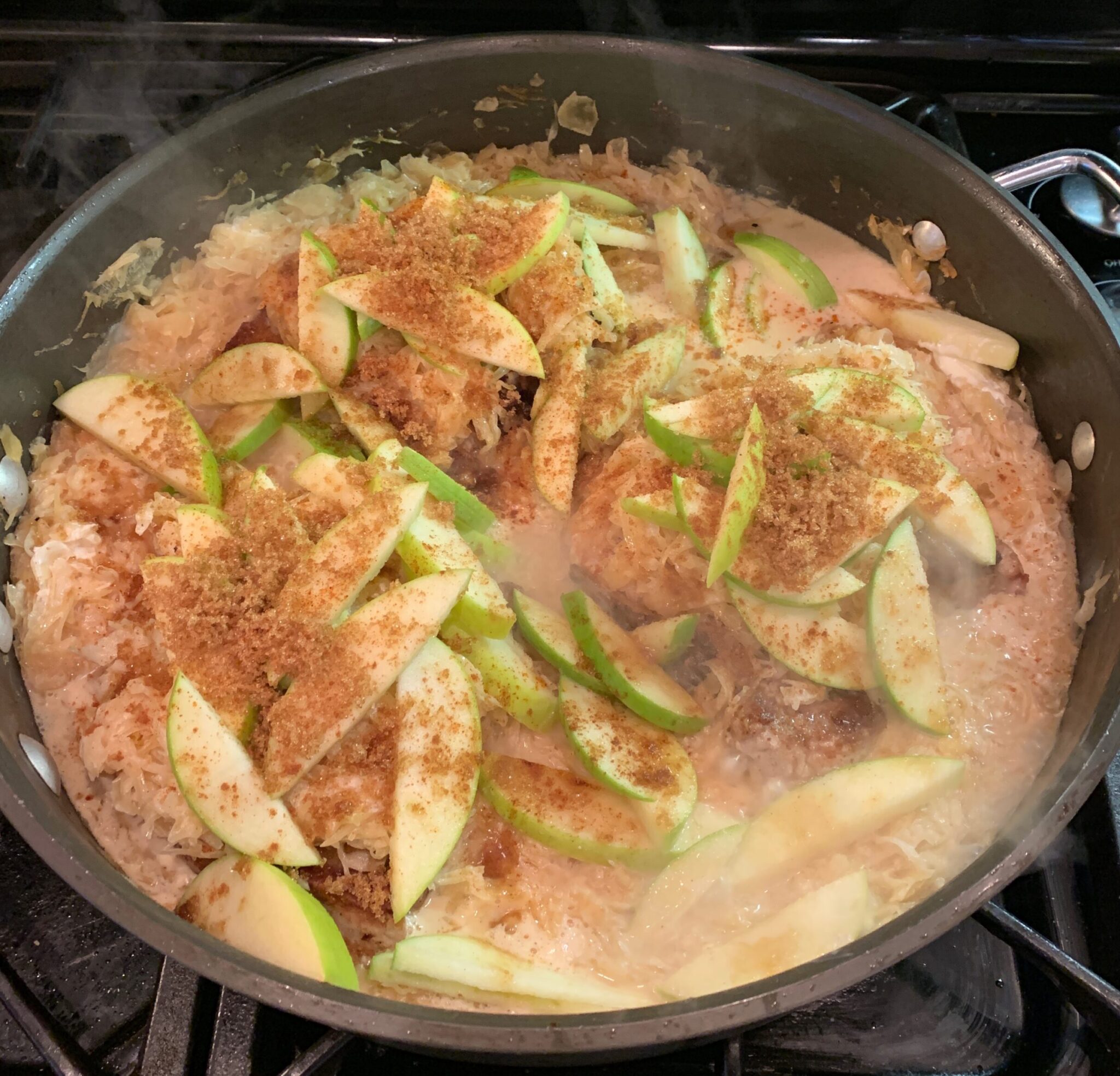 Tender Every Time
Get ready to enjoy super tender pork chops! It's the unique combination of sour cream beer and apples that elevates this dish. That's the secret to these turning out perfect. It's simply the way the chops are cooked and simmered in plenty of liquid. The moisture from the apples makes a big difference, and the kraut adds a lot too. Once you've had pork chops cooked this way you'll want to serve it again and again. This is such a treat any time of year. It's that good!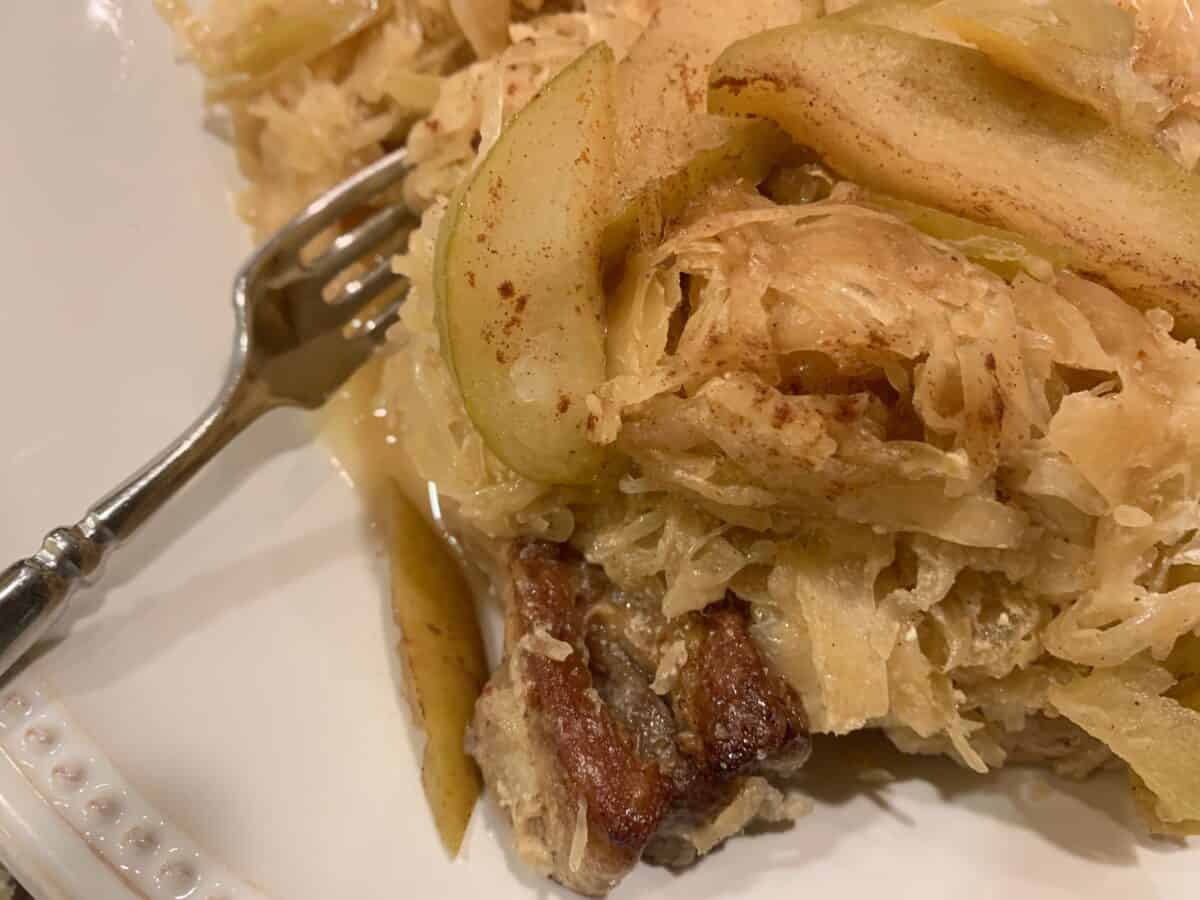 What's a good substitute for beer in this recipe?
To be honest, I've only made German Pork Chops using beer (even though I'm not a beer drinker) and the flavor of the beer is very subtle here. But, generally speaking and in most recipes that call for beer you can replace it ounce-for-ounce with chicken broth, beef broth, mushroom broth, white grape juice, or ginger ale and get very similar results.
RV Friendly
This recipe is easily adapted for a camping trip or for cooking in your RV kitchen. The reason is, it's all cooked in one skillet, on the stove (or try it in the Dutch Oven). So simple! All the ingredients are handy to pack for the road. Just slice the apples when you are ready to start cooking! Who needs burgers and hotdogs? This is delicious cooking in the great outdoors.